10 Make-Ahead Weekday Breakfast Recipes To Grab and Go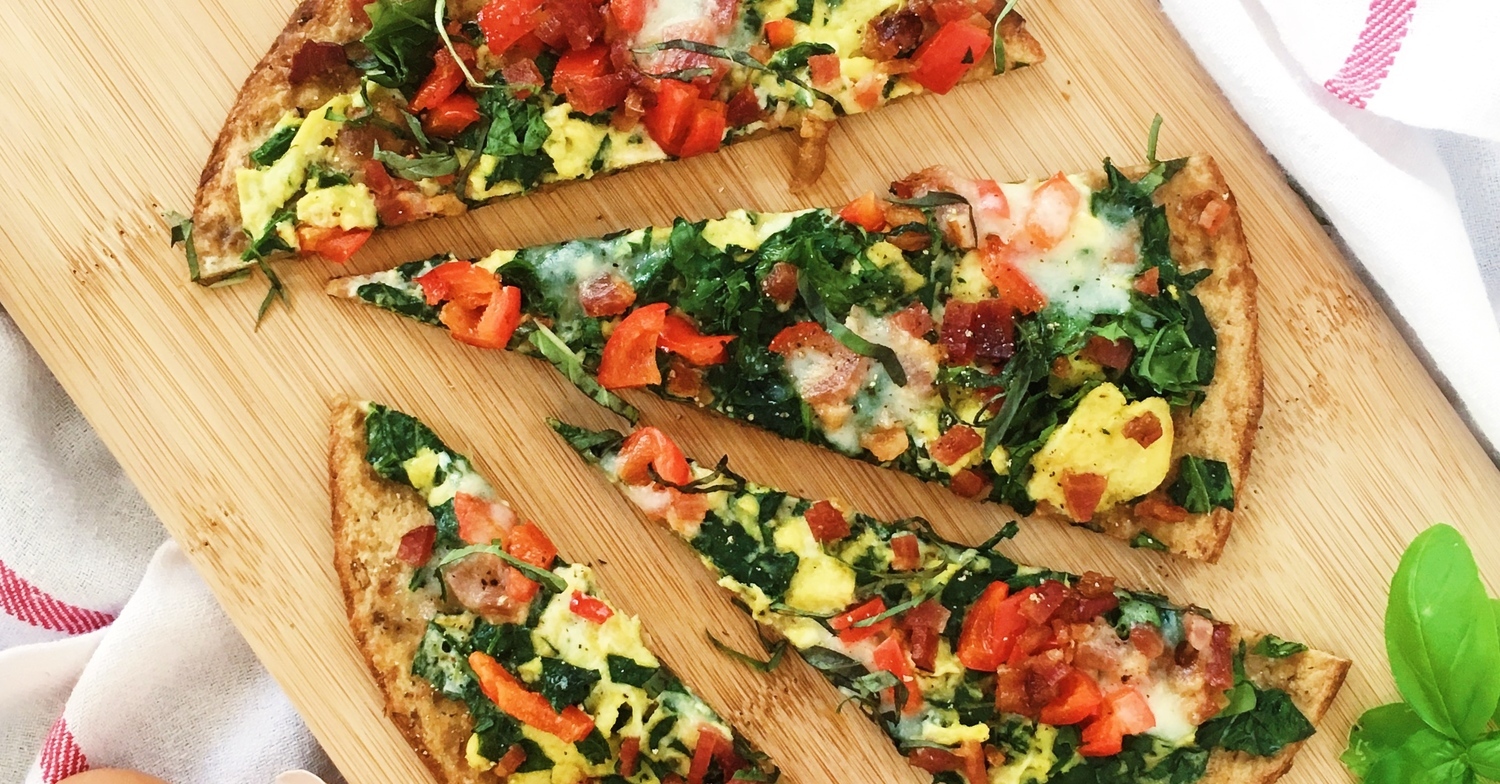 The countdown to back-to-school has begun. After months of lazy, pajama-clad mornings, my crew is feeling a little rusty in the get-up-and-go department. As we prepare for the return of alarm clocks, backpacks and checklists, one of my favorite strategies for containing weekday morning chaos is to employ a make-ahead breakfast strategy. These Grab and Go Breakfast Recipes are sure to become family favorites in no time!
Stock the fridge with healthy, nutritious items that can be eaten on the run for healthy breakfasts. Look for meals that can be made by the dozen on Sunday and hold up until Friday. Above all, avoid anything that will create a sink full of dirty dishes. To help all of us get through the first two weeks of back-to-school, below I've rounded up ten of awesome nutritious, make-ahead, portable breakfast recipes that you can grab and GO.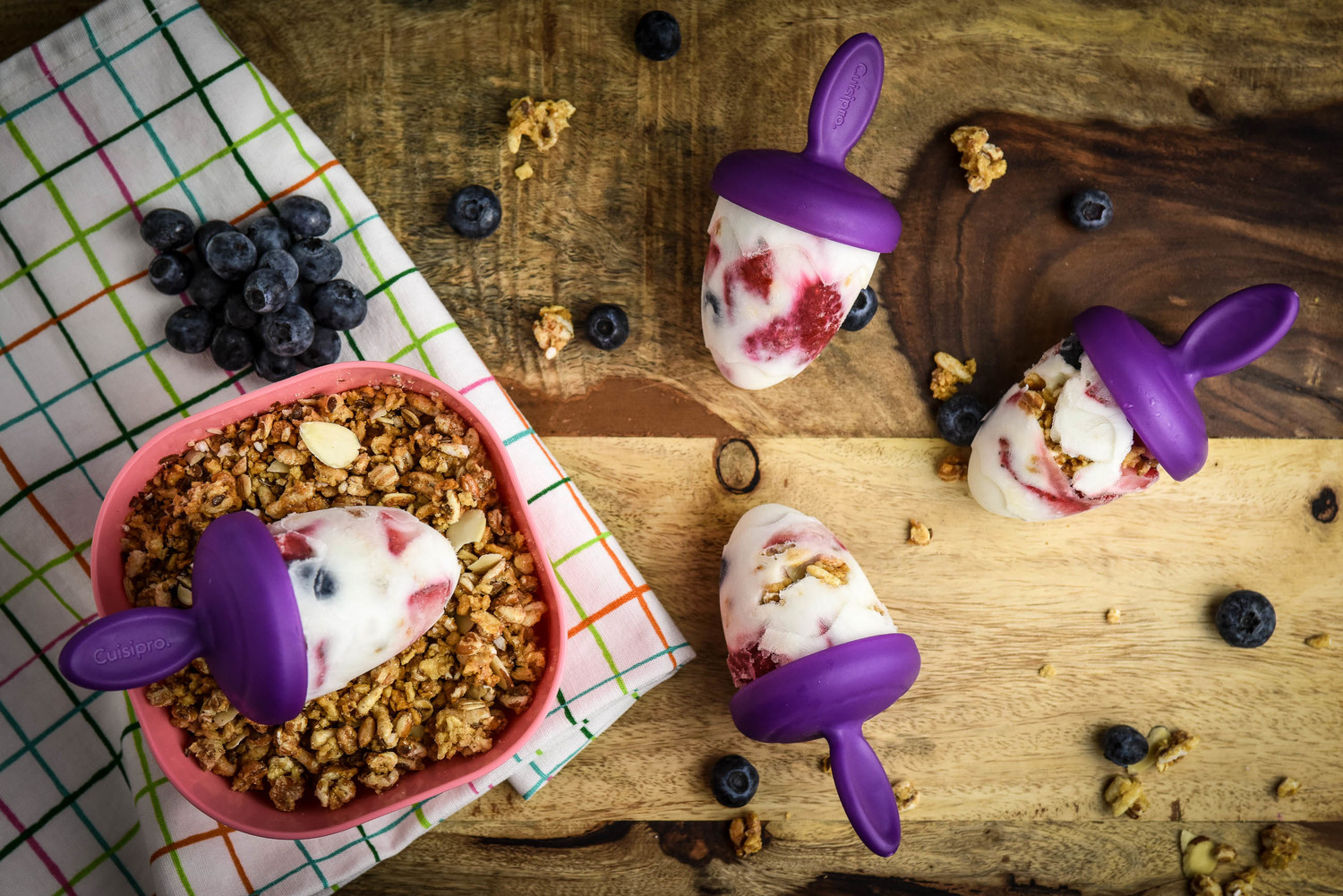 Loaded with layers of Greek Yogurt, fresh berries and your favorite granola cereal, these pops pack a nutritious punch that will keep your kids going 'til lunchtime. This version uses a "mini" size popsicle mold that's perfectly sized for little tummies. Stick them in the freezer on Sunday and they'll be ready to go when you are. Plus, it's a popsicle. For breakfast. You win parenting.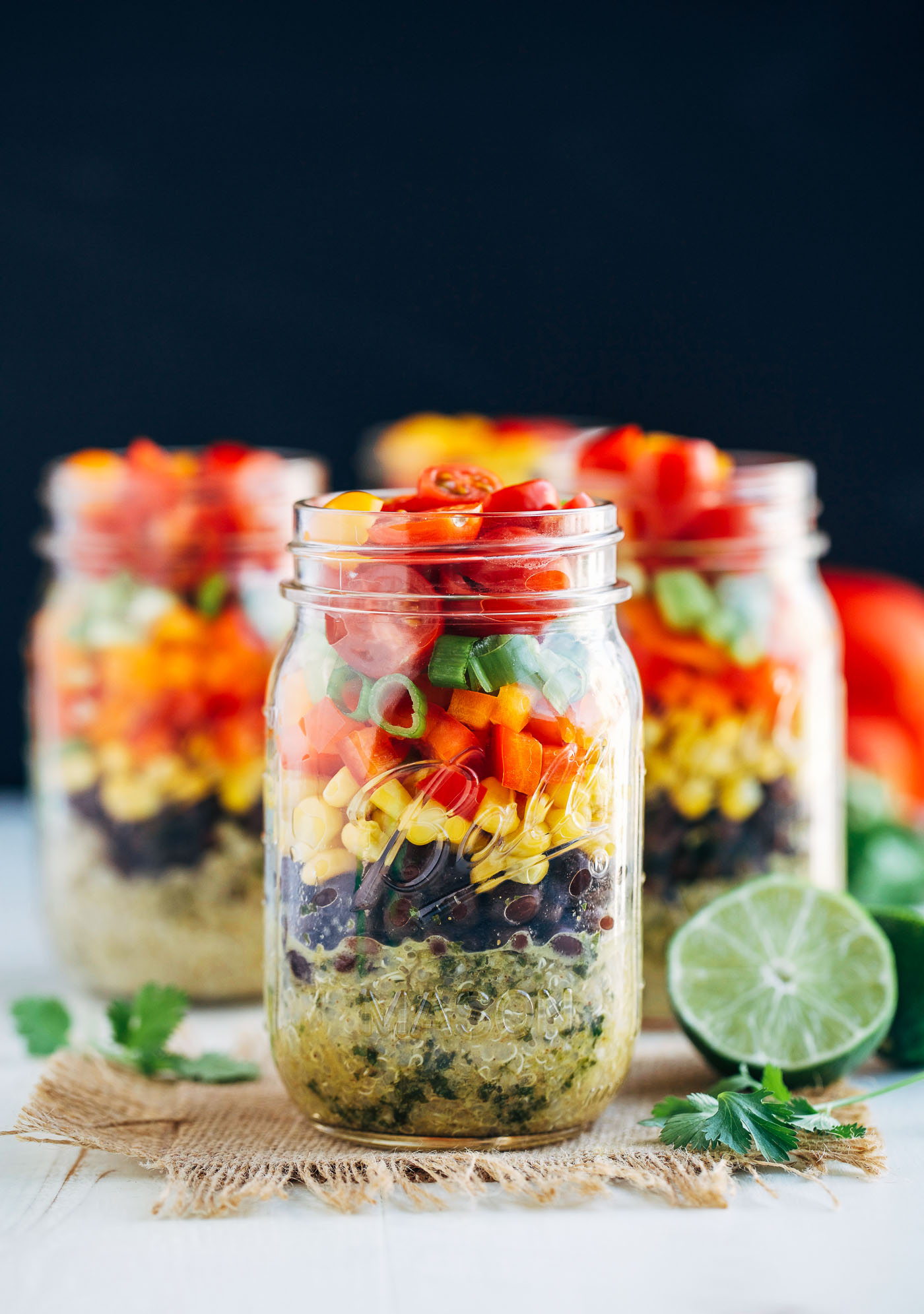 Photo credit: http://www.makingthymeforhealth.com/
Mason jar salads are so "in" right now. Why not enjoy one at breakfast time? I love this southwestern combination using quinoa as a foundation. For breakfast, I might swap in scrambled eggs instead of the corn. Add an avocado and pack it in a plastic jar like this one and the whole family will be in breakfast heaven.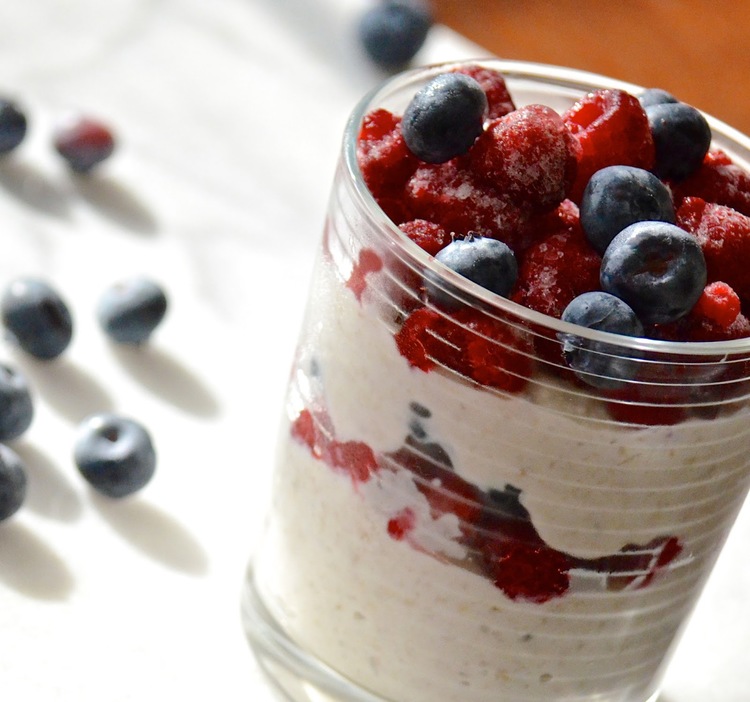 Photo credit: Obsessive Cooking Disorder: http://www.obsessivecooking.com/
We can't talk about make-ahead breakfast and NOT include overnight oats. My children love this creamy concoction. I love that it keeps them full for hours. There are plenty of gourmet recipes but I like this simple combo that includes some Greek yogurt for a protein boost and a topping of fresh or frozen berries for year-round simplicity. If you prefer yours warm, throw it in the microwave for 30 seconds before running out the door.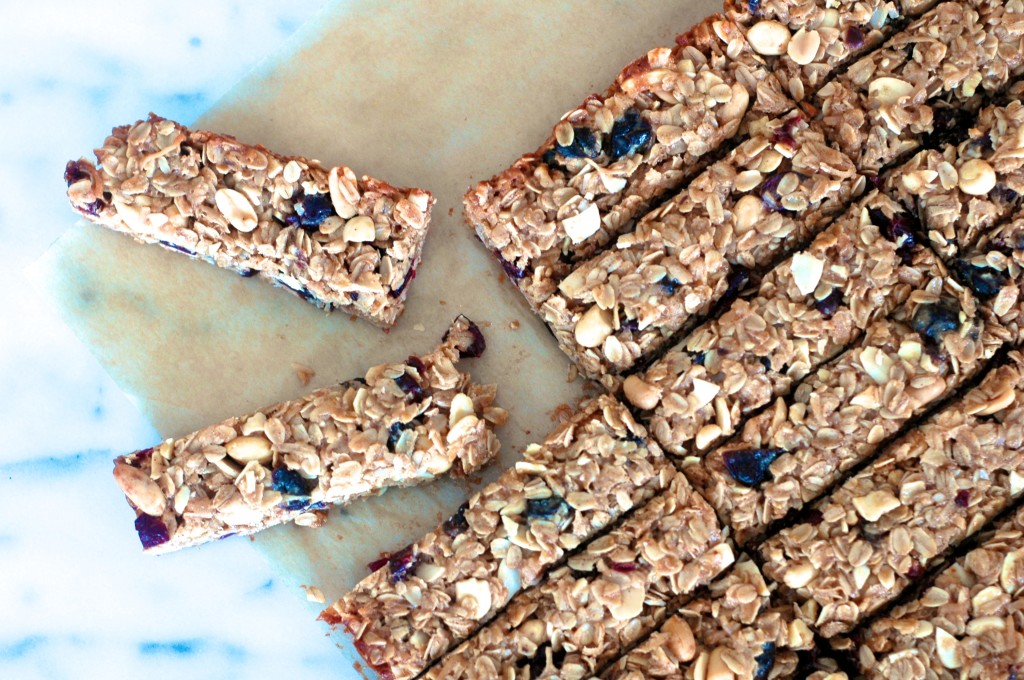 Photo credit: But I'm Hungry: http://butimhungry.com/
Why do kids love granola bars so much? I don't know, but their eyes light up at the mere mention of "bars." We used to go through the boxed variety at an alarming rate. But they really are quite simple to make at home. Pair with a green smoothie (see number 5) for a perfect morning on the move.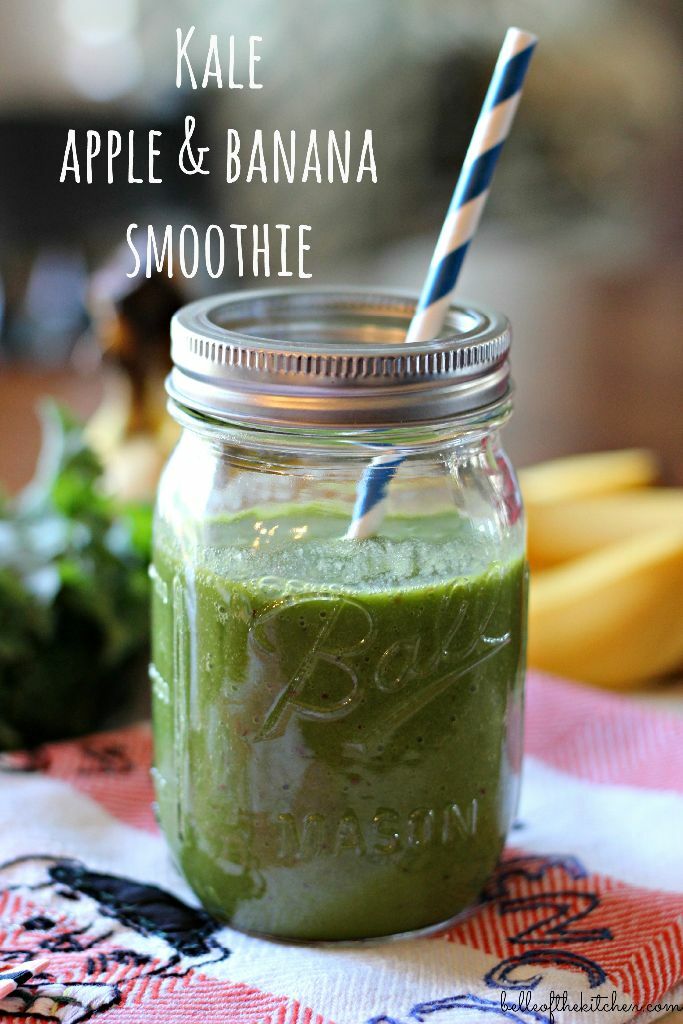 Photo credit: Belle of the Kitchen: http://belleofthekitchen.com
We've tried lots of "green" smoothie combinations, but I always come back to this one. Sometimes we use kale, often we go with baby spinach because its in the house. The apple gives it a sweet-tart snap and the banana makes it smooth. Served with a straw (this is essential for some reason), this one makes it easy to be green.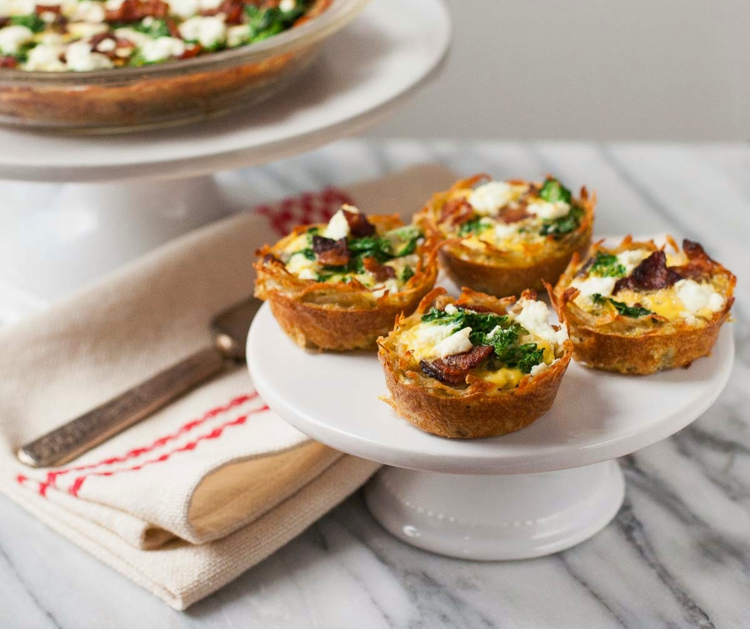 Photo Credit: A Calculated Whisk: http://www.acalculatedwhisk.com/
Hashbrowns + Kale + Bacon = LOVE. The hashbrowns make them crispy, the kale makes them healthy (right?). You'll want to make a double batch of these yummy morsels. Pack a few of them into individual containers and you're on your way to a great day.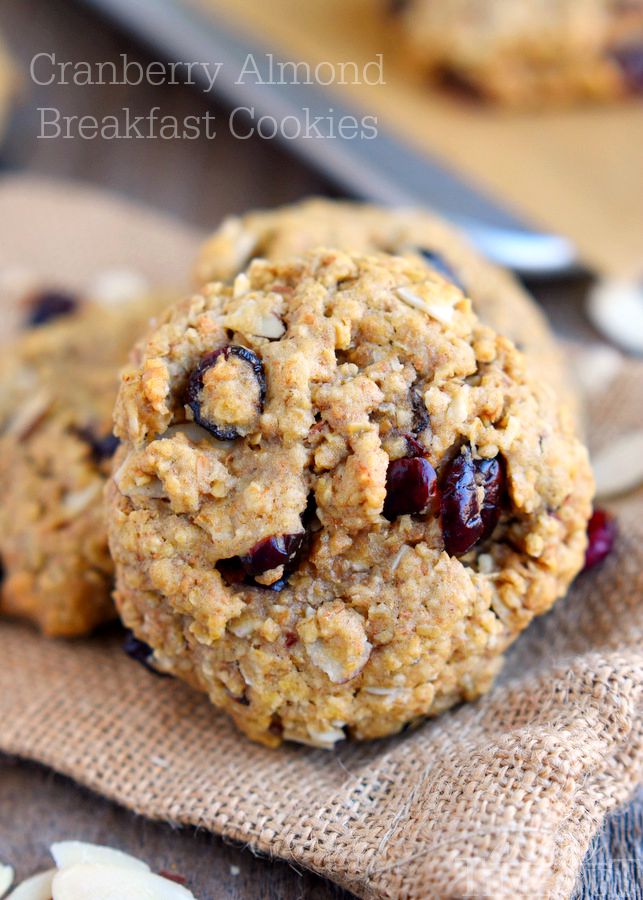 Photo Credit: MomonTimeout.com
If you have a toddler in your life, chances are they've suggested cookies for breakfast at some point. Imagine their look of surprise when you actually say "YES"? Of course, it's not all fun and games. These cookies are loaded with good things like whole grains and plant protein. Another parenting win.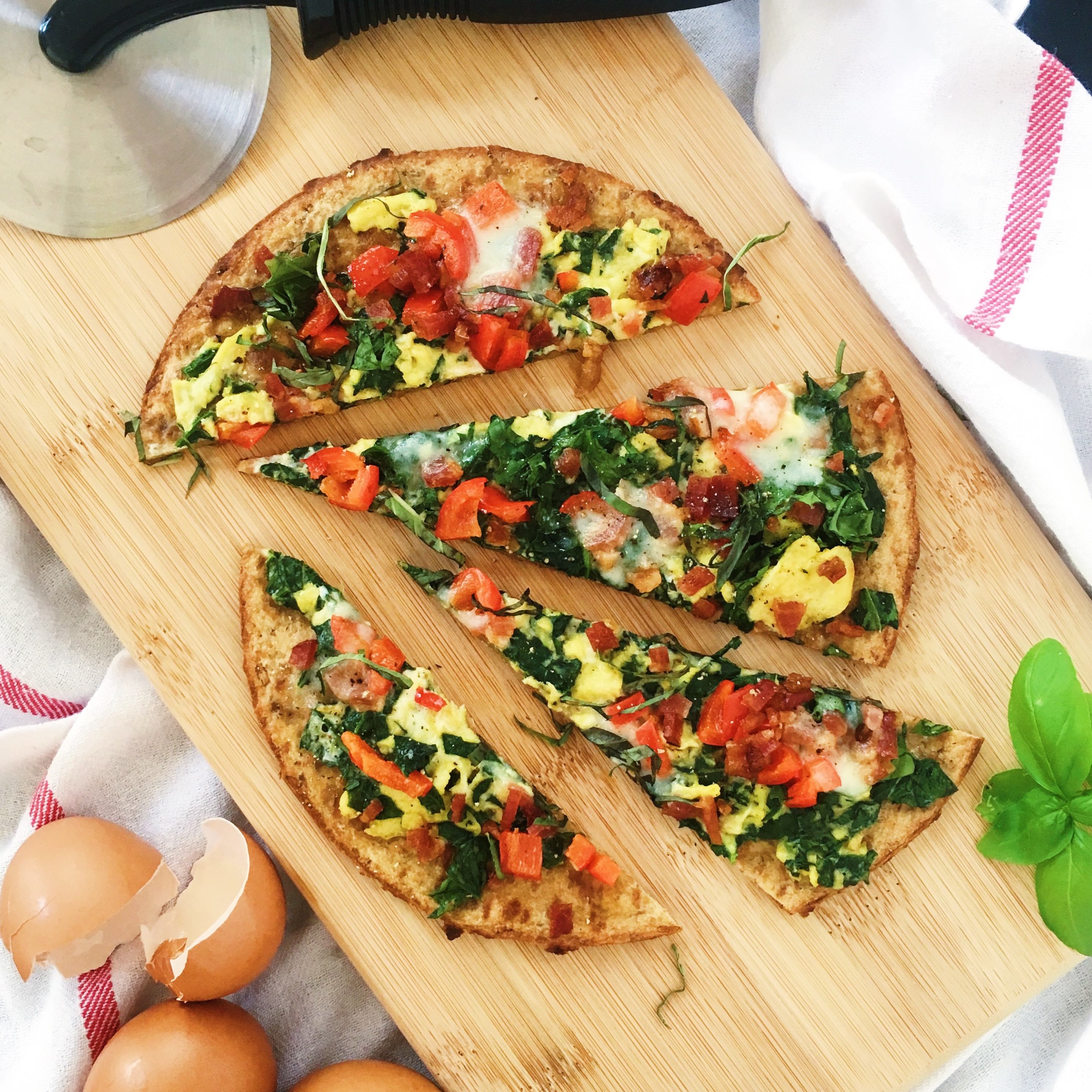 Photo credit: www.homemakershabitat.com
While we're making our kids breakfast dreams a reality, we should probably add pizza to the morning routine. This version features a sprouted grain crust loaded with scrambled eggs, spinach and a touch of bacon. The crust stays crisp even when its cold — destined to be a favorite with toddlers and college students alike.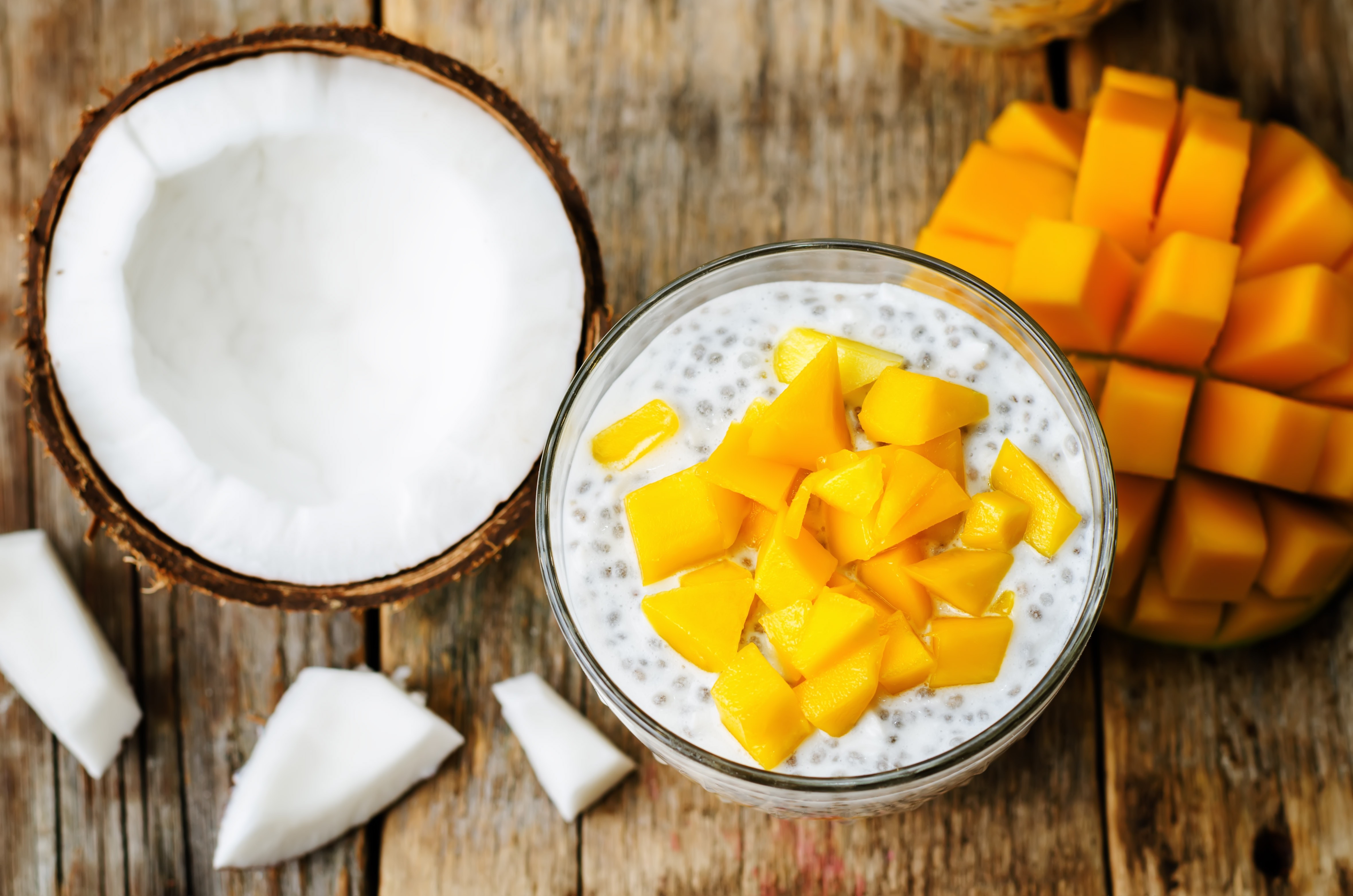 Much like overnight oats, chia seed pudding is having a moment. And for good reason — it's a creamy, dreamy protein-packed wonder that you can make in minutes to grab-and-go all week. This version features coconut and mango so you can dream of the tropics on your way to the school bus.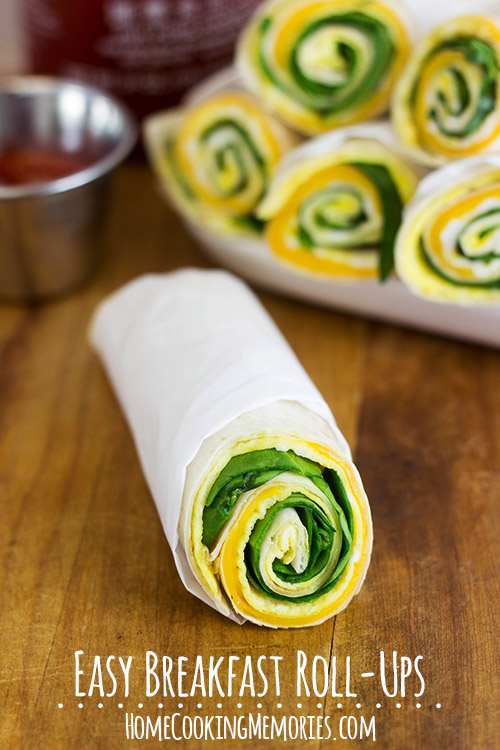 Photo cred: homecookingmemories.com
My kids love breakfast burritos. I don't love the mess they make eating them. This lady came up with the perfect solution: prepare the egg omelet-style, then roll them up inside the tortilla. The same delicious ingredients, much neater package.
Wishing you a wonderful, memorable and stress-free Back-To-School!