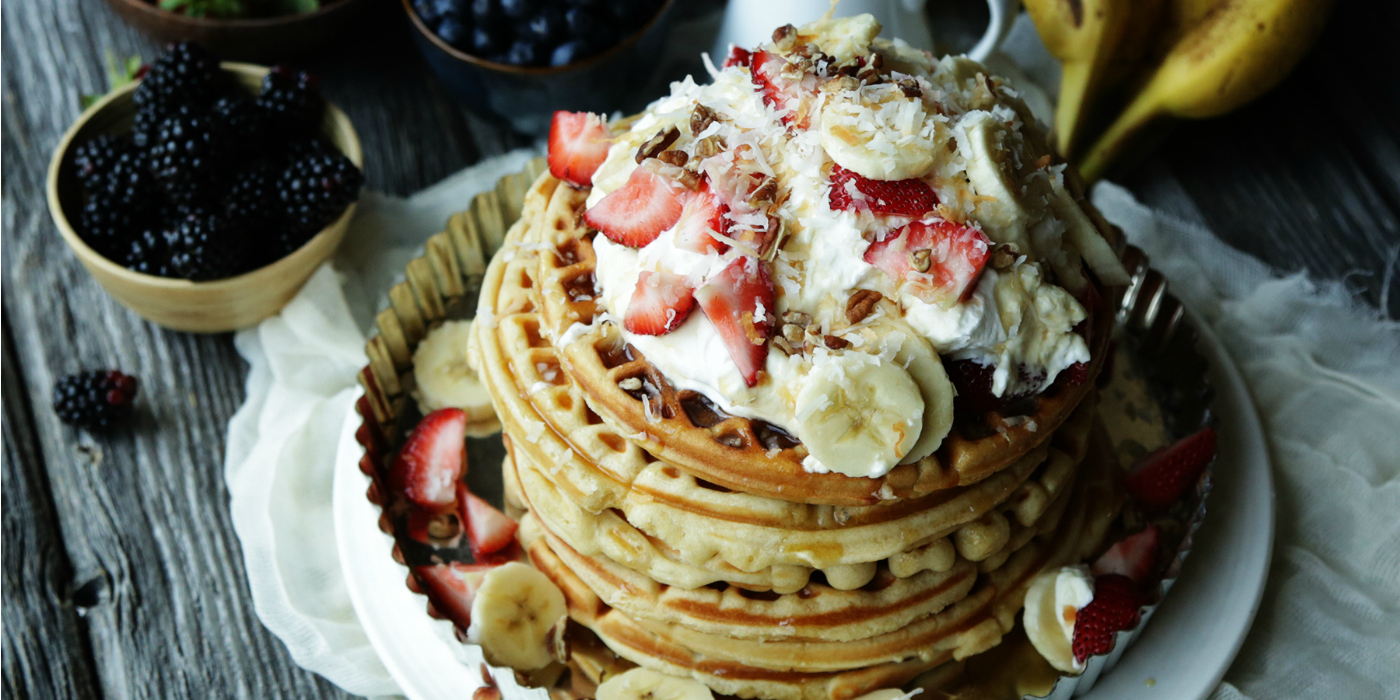 You may not know this, but true Belgian waffles are made with yeast, not baking powder or some all-in-one waffle batter. When homemade, they are substantially better than any waffle you've ever eaten. That's a promise. And, once you have had the real ones, you'll know the posers!
While waffles cook quickly, they take about 30 minutes to prepare; this includes whisking and resting time before cooking. Because of this, it may not be the best "quick" breakfast out there, so my proposition is to make'em and make'em right along with an assortment of delicious toppings. This is the perfect brunch spread for guests or even a nice Saturday morning with the family. It's certainly easy, but requires a little more time than the before school morning breakfast.
Since there is so much whisking going on, the rubber-coated bottom OXO bowls were perfect in helping me keep control and provided extra support in keeping the bowl stable. Of course a good whisk is key, and the large-handled Rosle is really comfortable when whisking large batches. It for sure helped keep my hands and forearms from cramping up, and yes, it happens, as my fellow restaurateurs can attest!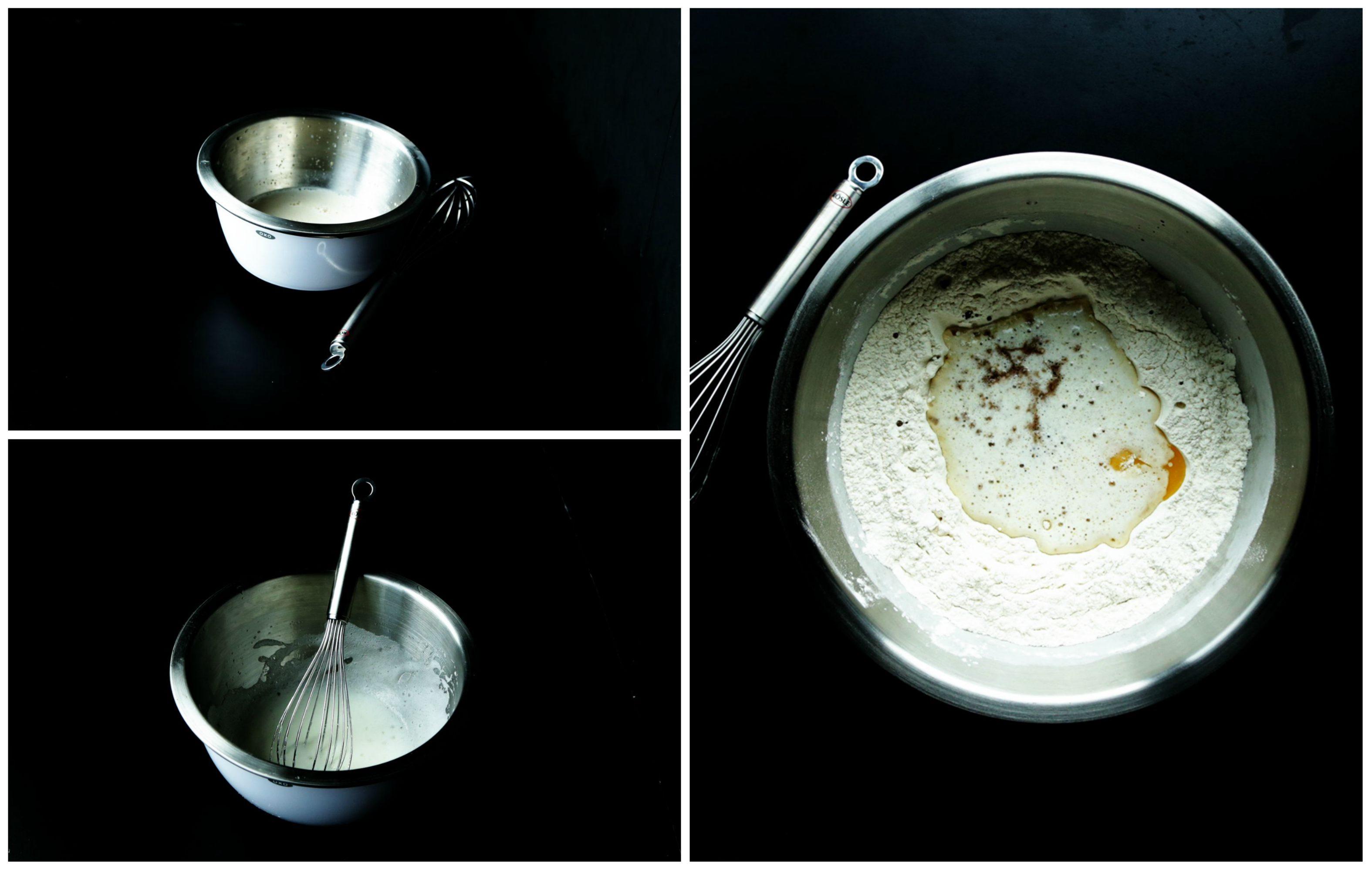 Once your yeast has feasted on the sugar and warm milk, it's time to pour it into a flour well along with some melted butter, egg yolks, more milk, vanilla, salt and sugar and whisk until combined. Next, you simply fold in some egg whites whisked to soft peaks; this is where the bowl and whisk come in handy because man, is this going to give you a bit of a workout. Fold the egg whites in and rest the batter for about 20 minutes.
I've always wanted a waffle maker because I grew up eating waffles as a kid, and because I have few of their other products, I used an All-Clad waffle maker which was great, just like all of their products. It's beautiful and always does a nice job. Simply spray the inside, pour in the batter and select the number of doneness you'd like. Once it's done. it will beep at you. Another cool feature is the toggle on the top part of the waffle maker in case the waffles get stuck. You simply wiggle it back and forth and it will come right off. Sweet, right?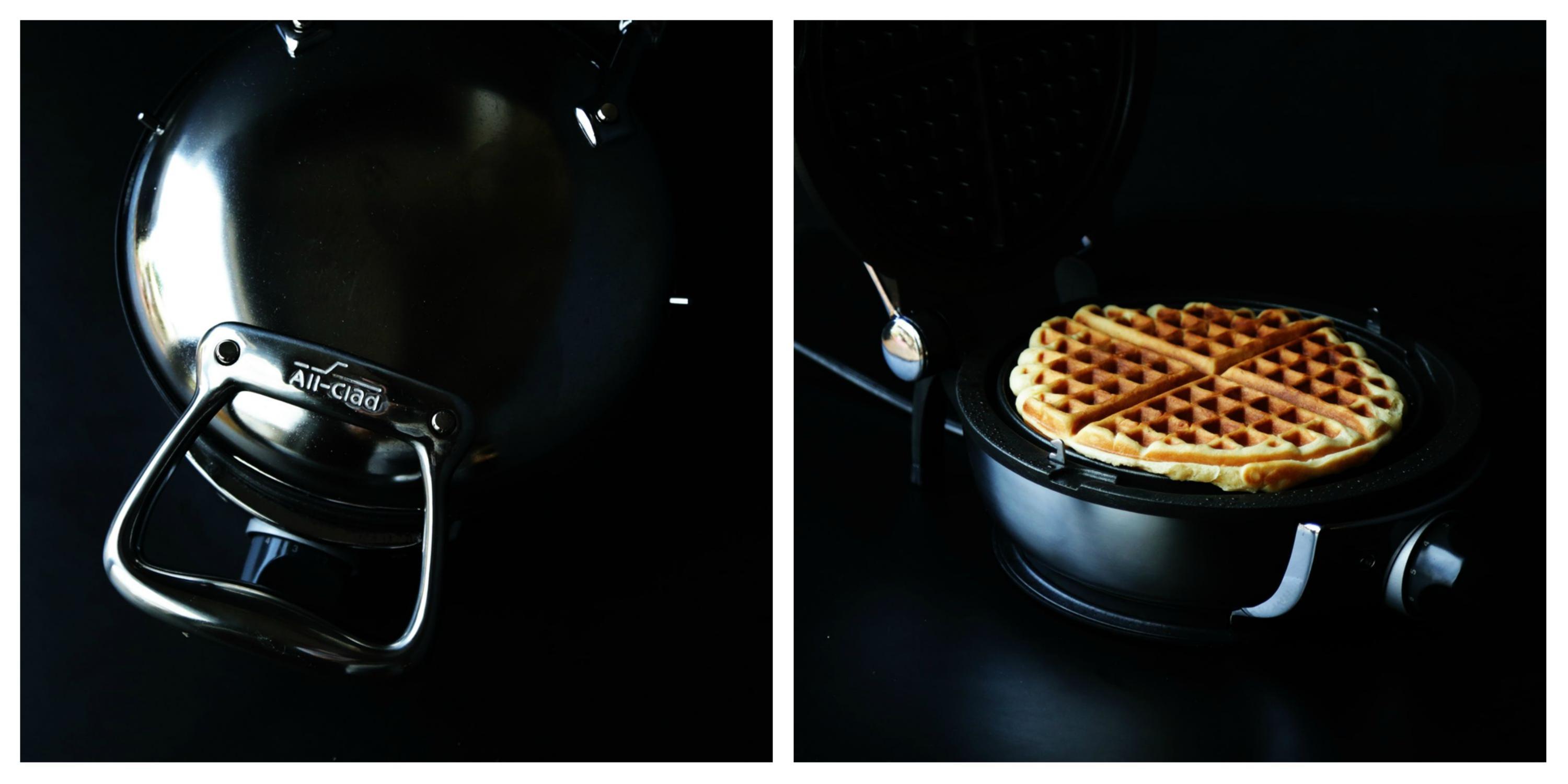 For the toppings, I went with fresh berries, some toasted coconut and homemade whipped cream. It's summer and I'm trying to soak in every last second of it along with the fresh berries that are available. We'll have to switch up this recipe once fall kicks in, but for now it's fresh berries!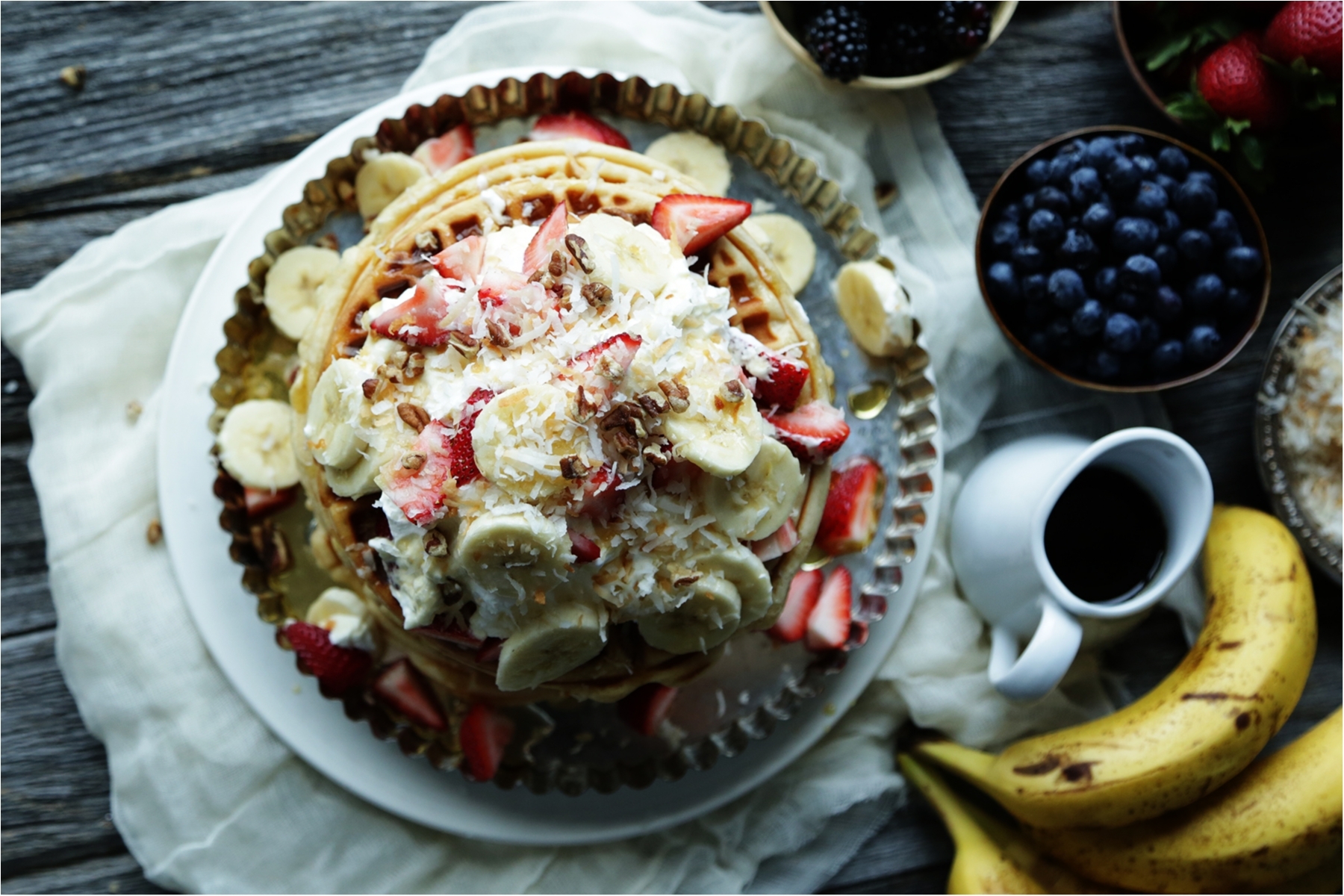 Homemade Belgian Waffles Recipe
You may not know this, but true Belgian waffles are made with yeast, not baking powder or some all-in-one waffle batter. When homemade, they're nothing short of divine.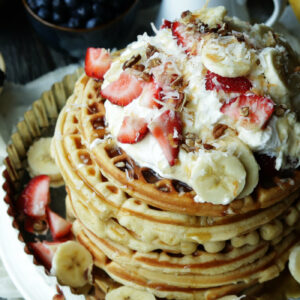 Ingredients
2

cups

whole milk divided in half

1

package of active yeast

1.5

sticks of melted unsalted butter

.25

cups

sugar

.25

cups

brown sugar

3

egg yolks

3

egg whites

3.5

cups

all purpose flour

1

tsp

vanilla

pinch of Kosher salt

PAM spray
Instructions
In a small microwave-safe bowl, heat 1 part of the divided whole milk to 110° to 115° and whisk in ½ of the sugar and brown sugar and then the yeast. Let it set for 5 minutes; it will become foamy.

In a separate large bowl, whisk together the flour and form a well. Pour the yeast mixture, the melted butter, the remaining sugars, and the other half of the milk, vanilla and egg yolks into the well and whisk. Once combined, set aside.

In a separate medium sized bowl, whisk the egg whites to soft peaks and fold them into the batter mixture until combined. Let the batter sit for 20 minutes.

Next, spray the waffle maker and pour in about ¾ cup of batter and cook.

Once the waffles are done, serve alongside the toppings as a waffle bar.