Elevate Your At-Home Brunch with a Griddle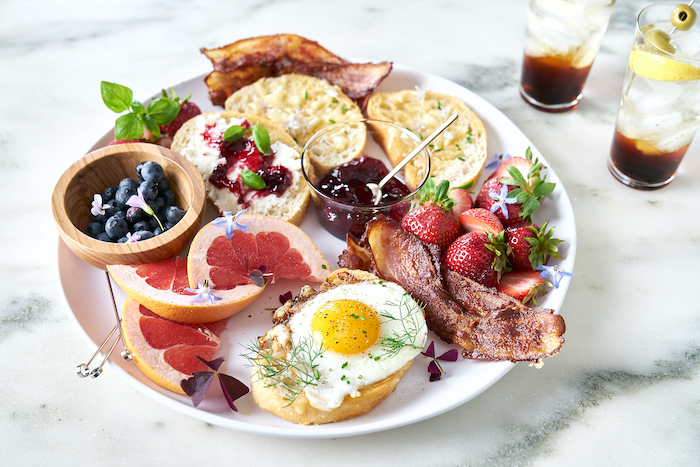 Remember brunch in a restaurant? Brunch is all about relaxation and a little bit of "treat-yo-self" (especially if someone else is cooking…). The best part about brunch food is the combination of sweet, salty, savory, and also a nice light cocktail.
Think of this as your reminder to try to have moments of 'going out' while staying in. Using different methods of cooking or new tools can bring new life to some of your favorite recipes. A griddle is exactly that for me. My husband has great memories of his mom using a griddle for weekend breakfasts and as someone who has never had one, I can see why it's so appealing.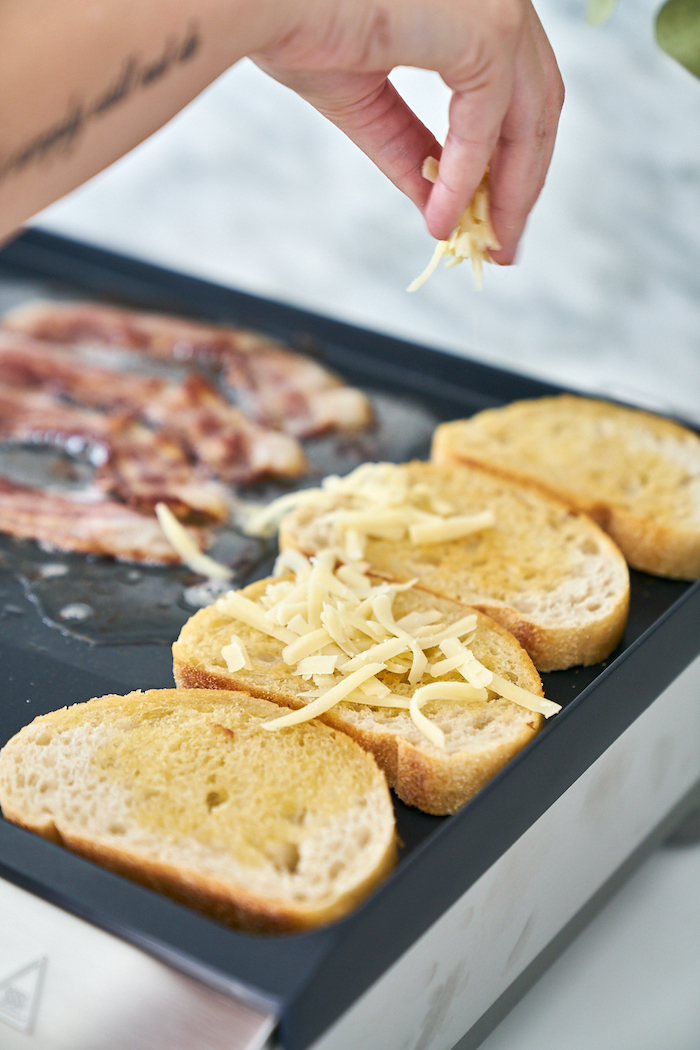 So often I see people who have great kitchen tools that they acquire for holidays or large gatherings (not an option right now) that get stored away 95% of the year. It's time to bring them out and play with them.
The large surface of a griddle is ideal for cooking multiple foods at once (eggs, bacon, cheesy toast, French toast etc!) or larger quantities than a typical pan can hold. Think of all the grilled cheeses…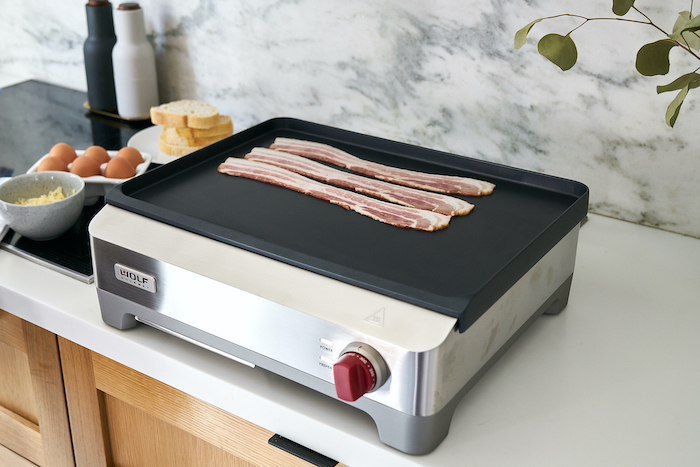 Because I'm very anti-unitasking, I have to mention that a griddle does more than heat. This Wolf Gourmet griddle has a temperature control up to 450 F (not just a vague dial of medium to high) as well as a warming function so you can keep things warm as you eat.
Electric Griddle

By Wolf Gourmet

Shop Now
You can sear, melt, steam, grill, and sauté all on this platform. The lid is stainless steel and vented while the platform has a small 1/2 inch rim that allows you to actually stir or move food around without it falling overboard.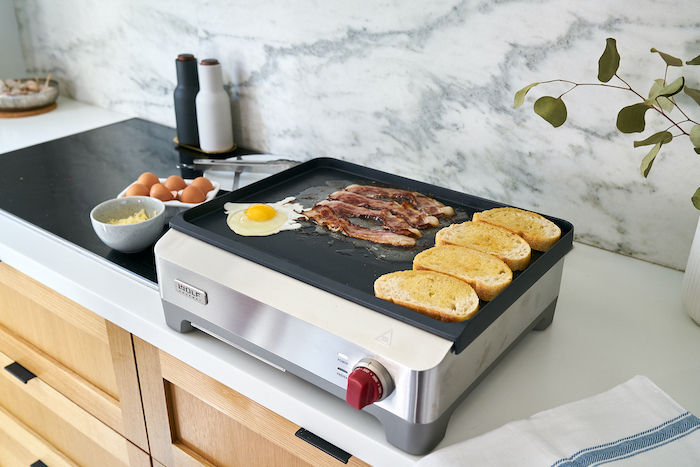 So while I truly love this for my small family, it's going to be really perfect once people can come over and I'm not standing at the stove turning out one sandwich at a time.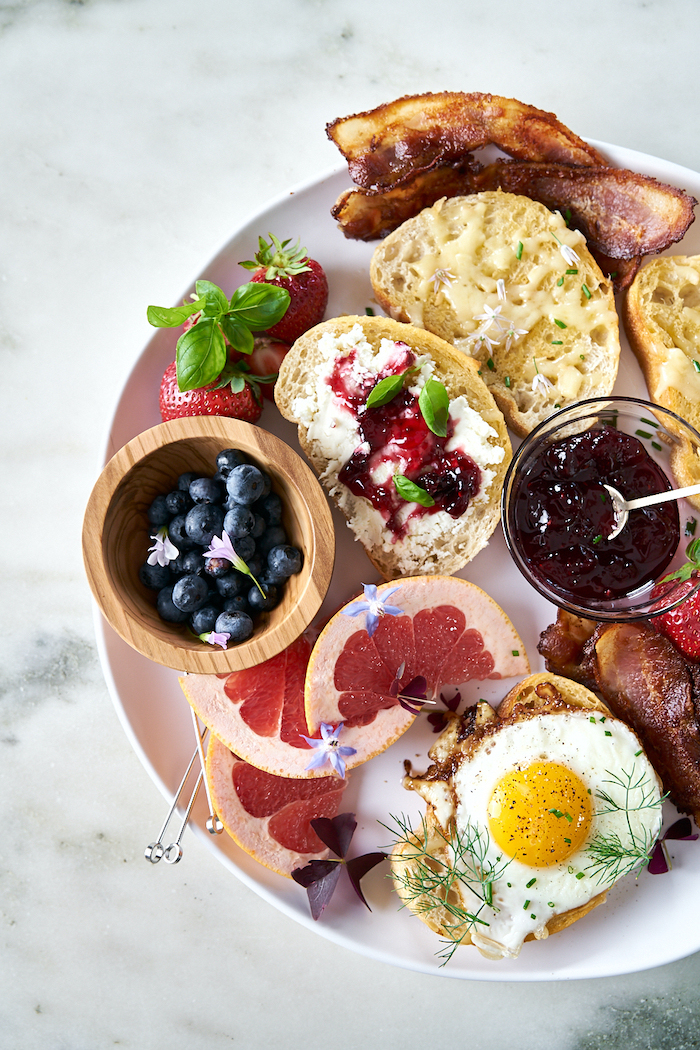 Matte Craft Coupe Round Platter

By TarHong

Shop Now
When it comes to beverages (and you know I have a place in my heart for beverages since we wrote an actual drink cookbook), I invite you to look beyond the bloody mary and mimosa. We've embraced a new take on the spritzer with bitter aperitifs.
If you want something a little different than an Aperol Spritz, you'll love mixing simple carbonated water with things like Zucca Rabarbaro (an amaro with rhubarb as a base ingredient) or Cynar (an artichoke bittersweet liqueur). For an alcohol-free brunch drink, create a juice bar station where people can mix different fruit juices with seltzer and herbs.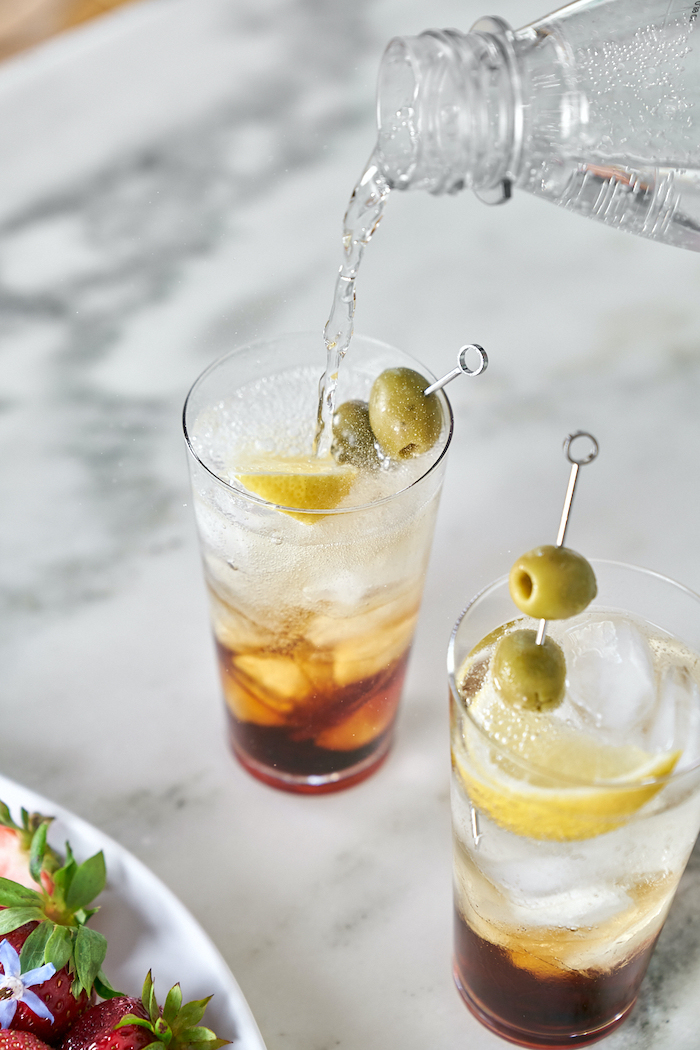 If you're a seltzer person, this SodaStream is a must. I've had older versions of this product in the past but nothing stacks up to the long lasting, multi level setting carbonation this one provides. I've kicked my canned seltzer habit completely in favor of the SodaStream.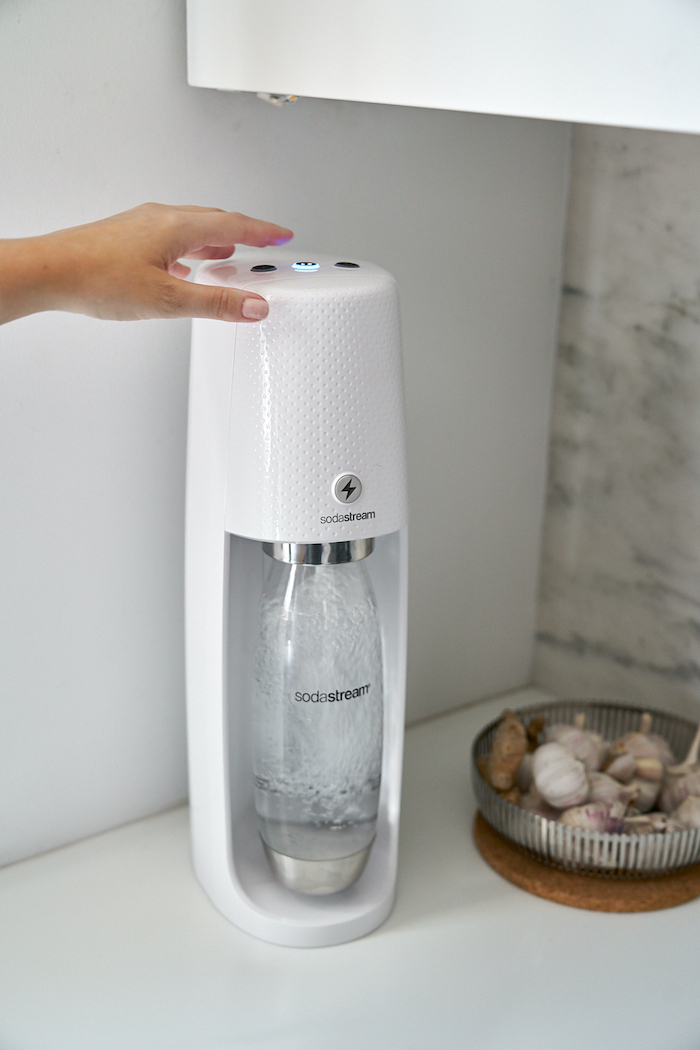 One Touch Starter Pack

By SodaStream

Shop Now
So whether you're home with one person, or the whole family, remember there's no better time to take a little bit of extra time to recreate moments you miss in the food world. Assign someone to gather flowers or branches to make an arrangement, decide on a drink recipe, or man the griddle and enjoy!