Winter Citrus Whole Wheat Waffles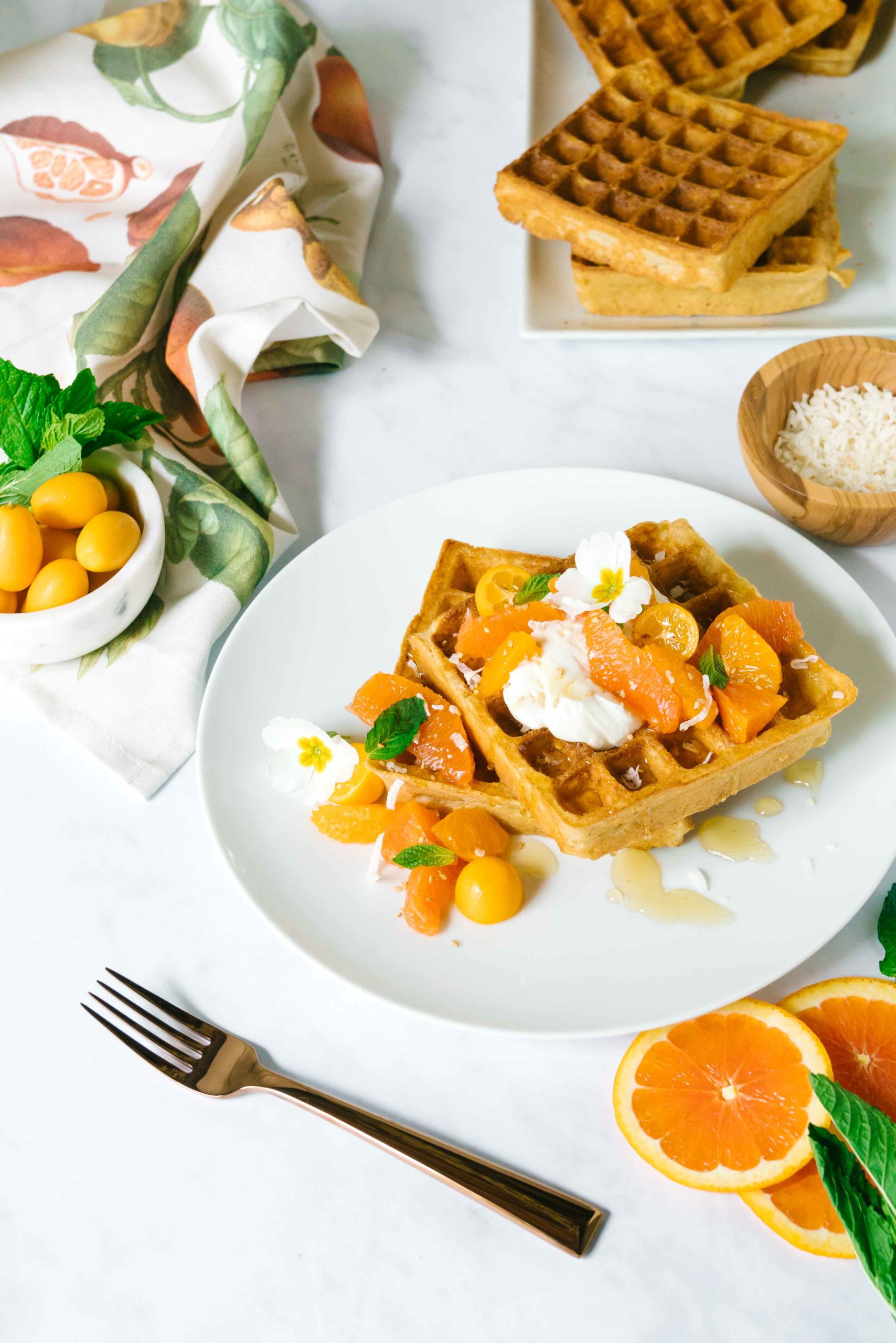 Team waffle or team pancake? Like Leslie Knope, we are adamantly team waffle (syrup pockets!). Waffles can be used for sweet or savory purposes but the most alluring attribute, in my opinion, is how easy they are to store in the freezer and toast for breakfast over several weeks.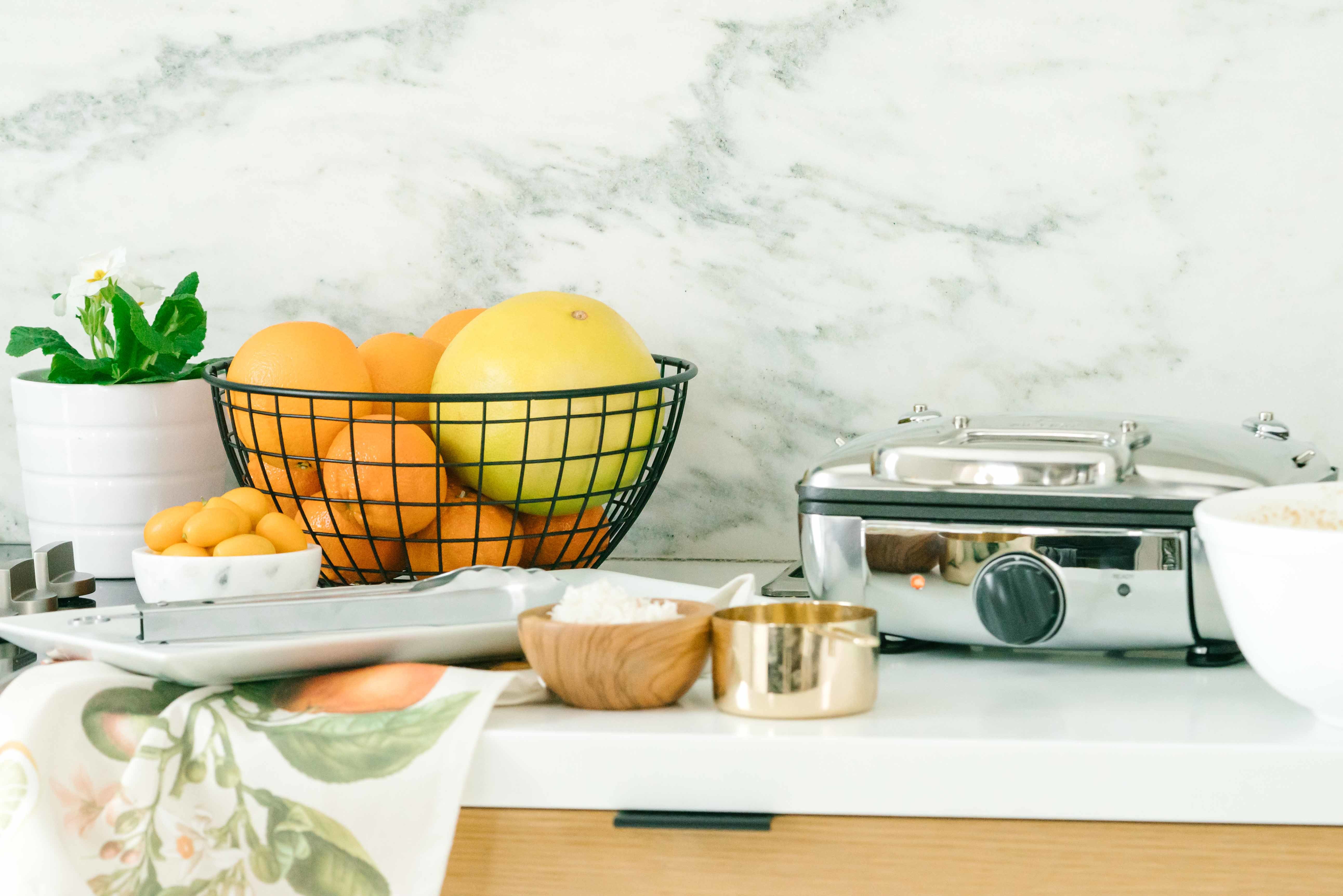 If you want to make waffles on the regular, you need a great waffle maker. Trust me, while we do love waffles, I had to be bribed to make them because our former waffle maker from college was a piece of junk. A bad waffle maker means the actual waffle production process is awful. A flimsy base (especially for a model that you rotate), inadequately heated plates and uneven heat distribution mean that every waffle spills and sticks to the waffle iron. So with all that complaining out of the way, let me write a love letter to our upgraded waffle maker like this one from All-Clad.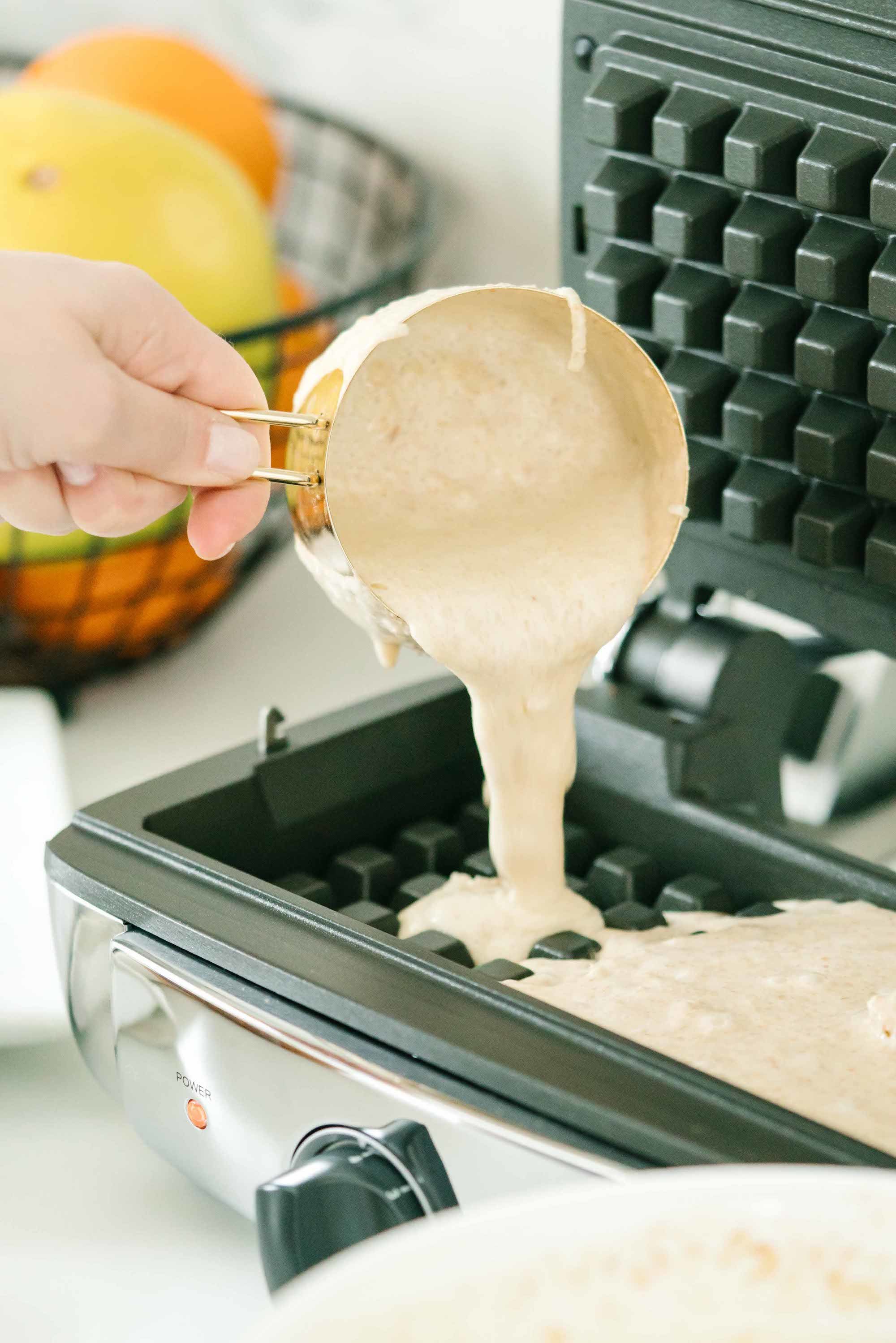 This waffle maker is sleek, sturdy and easy to store since it doesn't take up excessive space due to an unnecessary raised base or bulky exterior. The plates get HOT and have a great temperature adjustment variation. No waffles I have made to date on this after several batches have stuck. At all. And that makes it ridiculously easy to clean.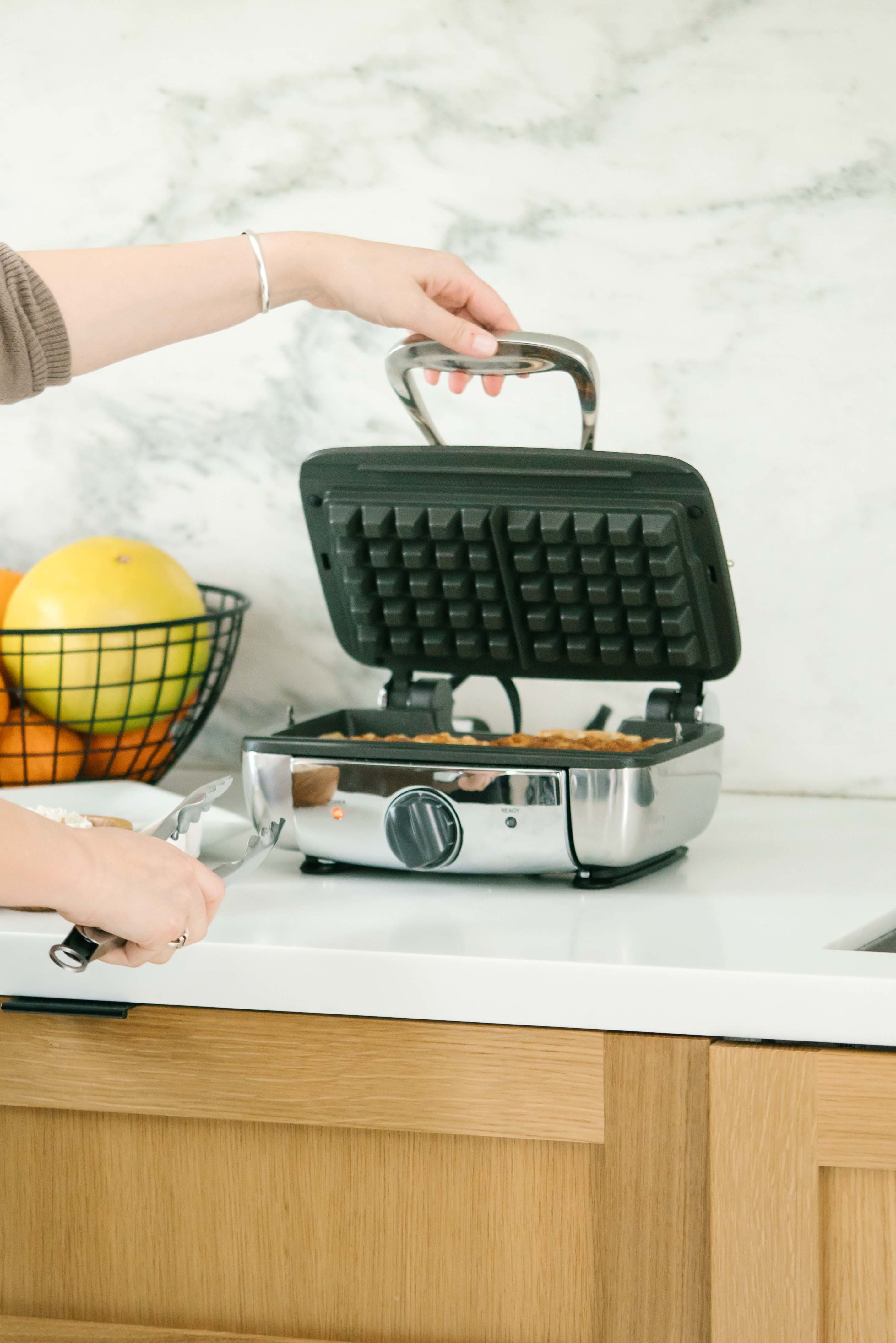 While I highly recommend the waffle base recipe I make in this recipe I get it if weighing ingredients and using whole wheat pastry flour isn't your thing. I'm realistic. The reason I use grams in this recipe is because it's just so much more precise, especially when using a yeast. Before I became a grams over cups convert for much (but not all) of my baking, this would have annoyed me. So here's what I'll say: make the waffles you want (I do like whole wheat flour for the nuttiness) and mix in shredded coconut and spices like we do here, paired with this citrus topping combination.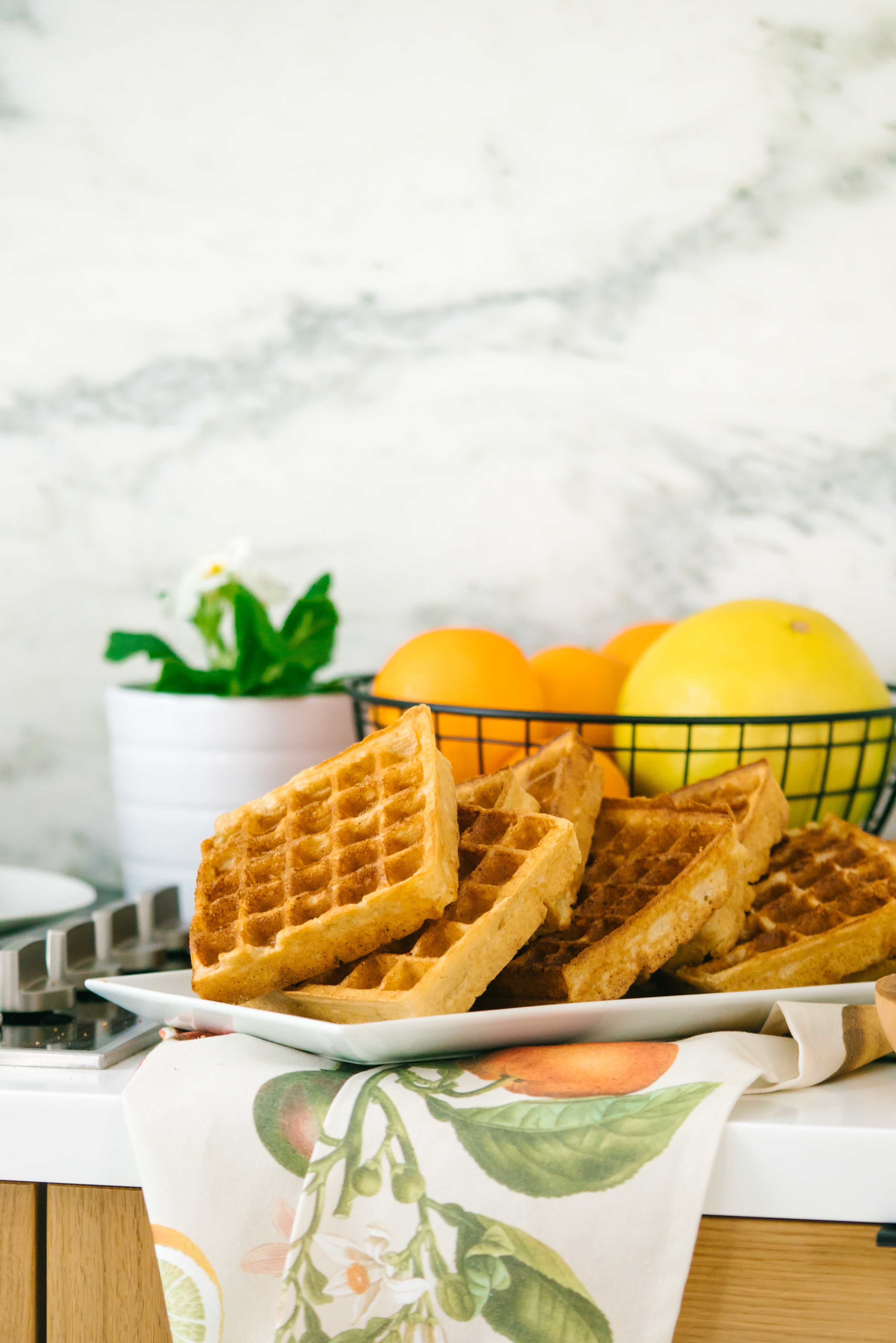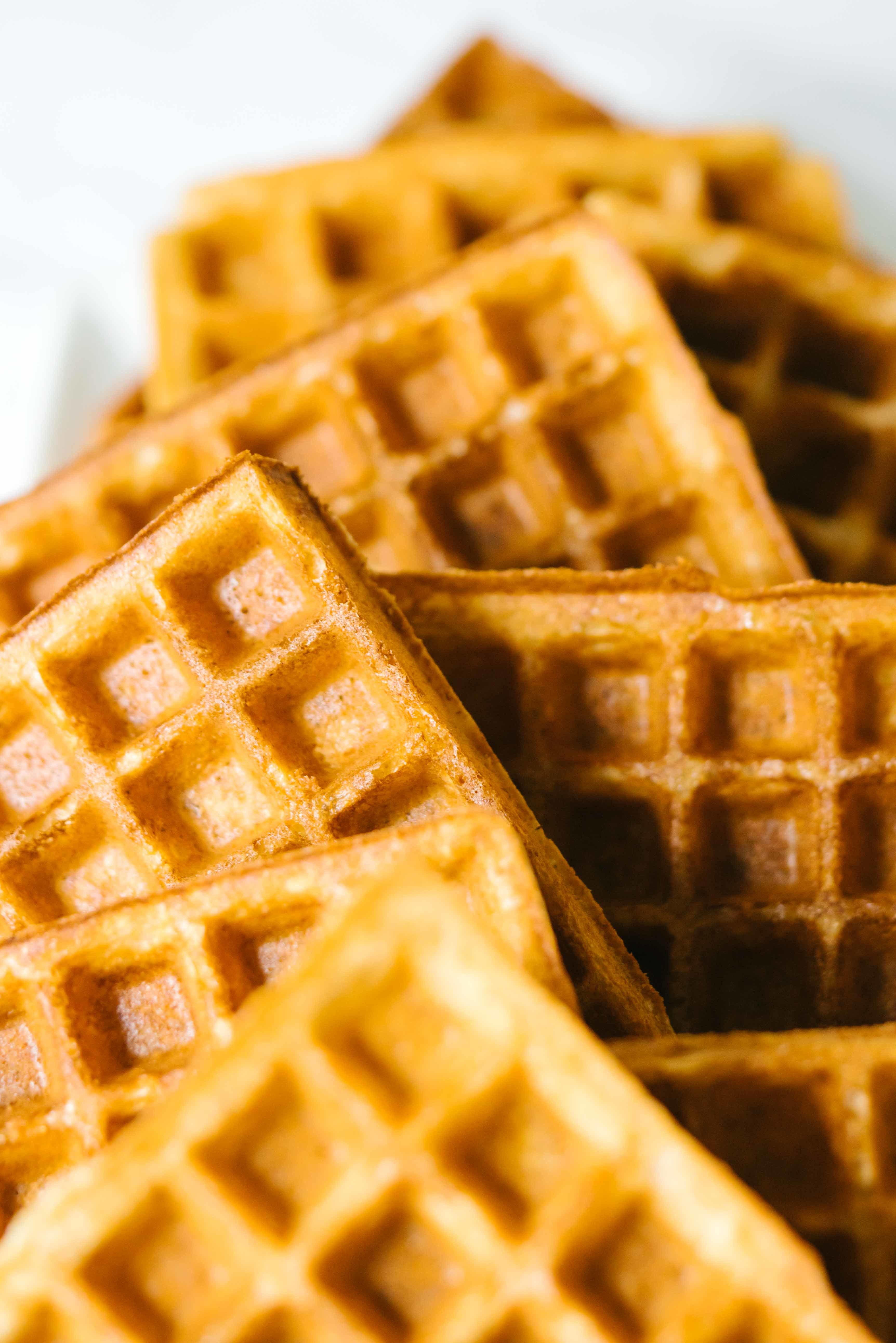 Since it is peak citrus season, take advantage of varieties you may not regularly see. Citrus is bright and fresh, and for those of us not in California, it's like the only glimpse of fruit we see for several more weeks until strawberry season. Using citrus in winter definitely has its benefits. Citrus contains vitamin C which may reduce the risk of heart disease and also supports your immune system. Zesting or peeling oranges can help create a peaceful atmosphere thanks to the natural compound linalool found in its oil. Meanwhile, lycopene containing cara cara navel oranges boast 20% more vitamin C and almost 30% more vitamin A than a standard navel orange. Also, they just taste good and that should be a perfect start.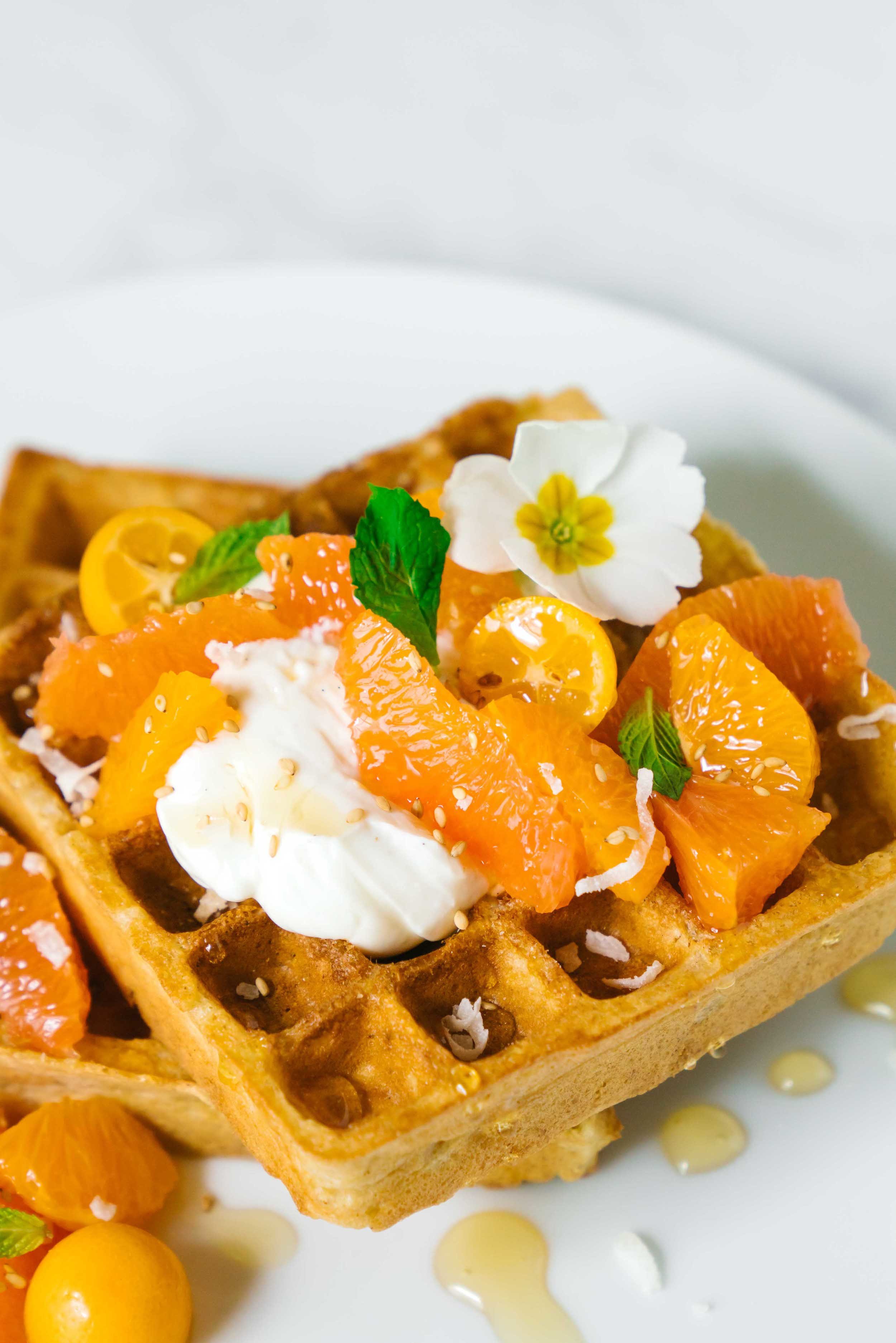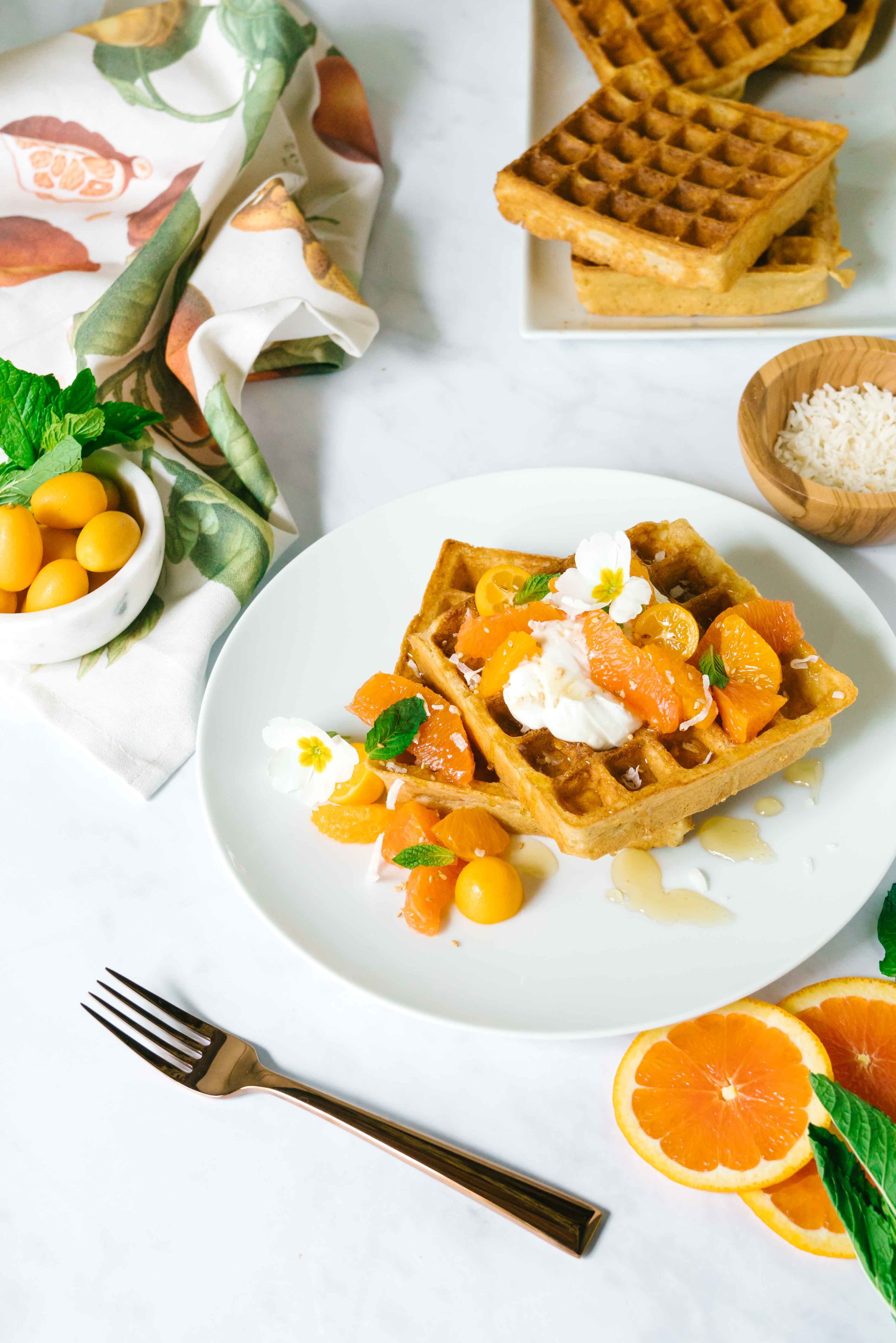 Winter Citrus Whole Wheat Waffles
These bright and delicious waffles utilize citrus season to his full potential. You're going to want to upgrade your waffle maker and make these all the time.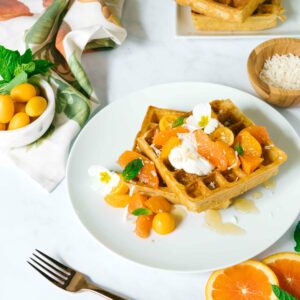 Ingredients
1.5

cups

whole wheat pastry flour

.5

tbsp

active dry yeast

.3

tbsp

sugar

.25

tbsp

salt

.5

tsp

baking soda

7

tbsp

shredded sweetened coconut

1

tsp

ground ginger

.75

tsp

ground cardamom

4

oz

butter

2

large eggs

2.75

cups

whole milk
Instructions
Sift pastry flour, yeast, sugar, salt and baking soda together in a large bowl.

In a small pan on the stove melt butter and add whole milk. Bring to 104 F and do not let it get above 113 F. If your temperature starts to get too high, remove the pan from the burner to cool.

Once the butter is melted and the milk is at the appropriate temperature, whisk in eggs.

Pour into the well of dry ingredients and whisk together.

Once ingredients are combined allow mix to sit for 30 minutes to let the yeast work.

Follow the directions to use your waffle maker to cook waffles.

Top with a dollop of yogurt, fresh citrus, mint, a drizzle of honey and a sprinkle of sesame seeds.
Nutrition
Serving:
2
g
Calories:
437
kcal
Carbohydrates:
35.4
g
Protein:
11.4
g
Fat:
27.8
g
Saturated Fat:
16.9
g
Cholesterol:
137
mg
Sodium:
689
mg
Fiber:
4.6
g
Sugar:
8.5
g