​Whole Wheat Chocolate Chip Pumpkin Muffins Recipe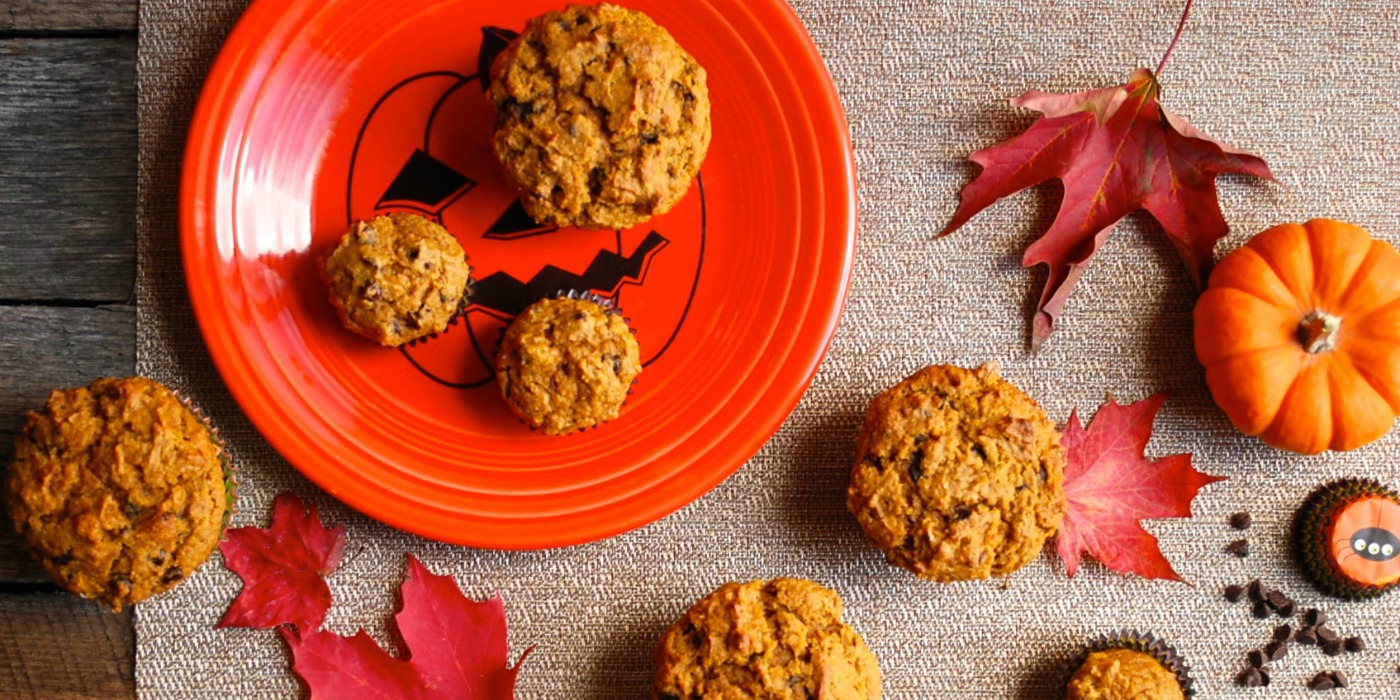 Pumpkin-flavored everything–from lattes and pancakes to bagels and beer has become a fall favorite– and for good reason. This delicious recipe for Whole Wheat Chocolate Chip Pumpkin Muffins is so good, you'll be craving it year-round!
When looking at pumpkin muffin recipe, I decided to give it a healthy makeover while still preserving all of the rich, delicious flavor. To make these tasty muffins even healthier, I:
Swapped the Flour: Instead of using all-purpose flour, I used white whole wheat flour. If you've tried whole wheat flour in the past in baking and haven't liked the dense, heavy results, white whole wheat flour is a total game-changer! Made from white wheat (instead of the usual red), it's lighter in color and milder tasting than regular whole wheat. But like all whole grains, the wheat kernels haven't been stripped of any of their parts. So the flour is naturally rich in fiber, iron, protein, and B vitamins.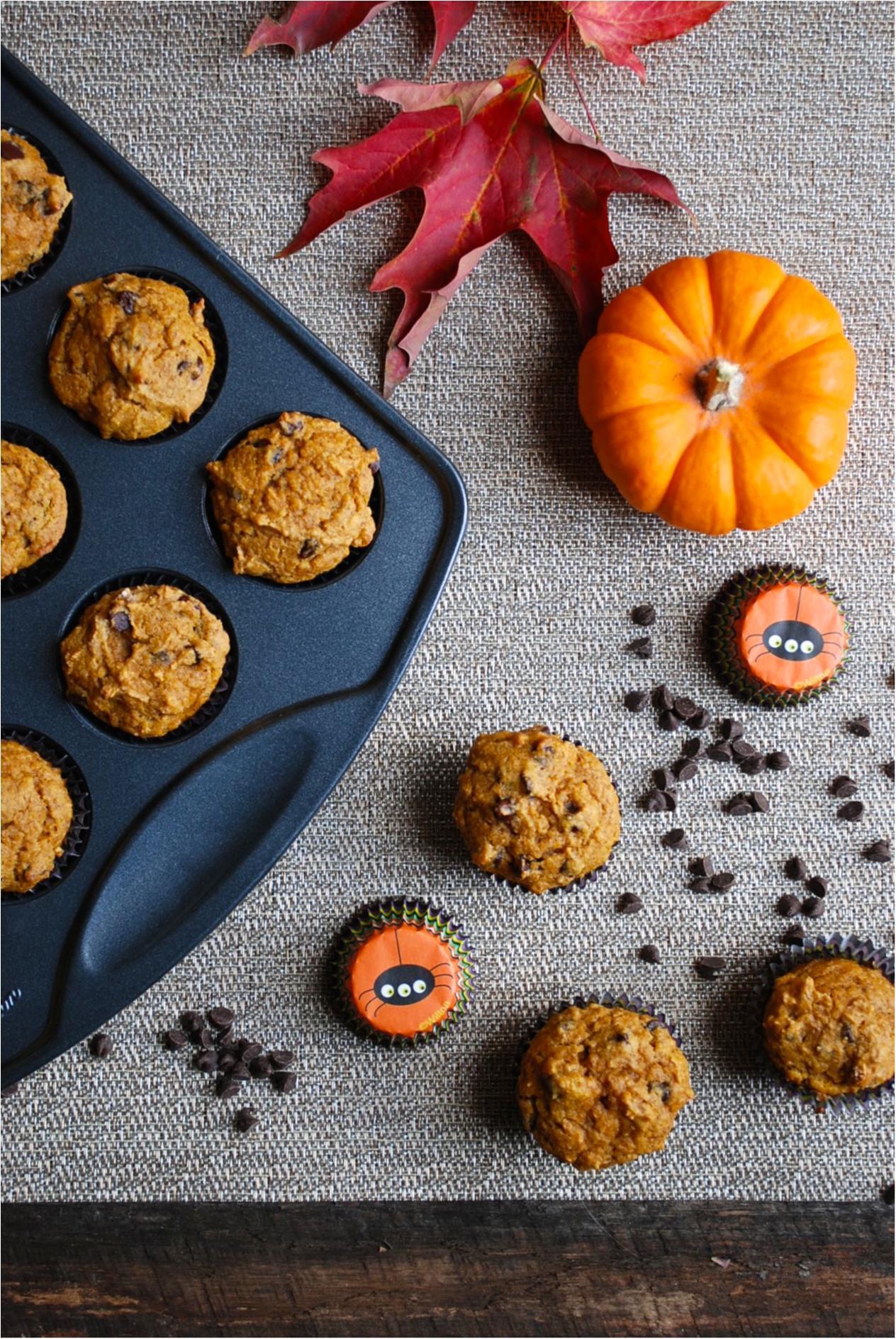 Slashed the Sugar: Reducing the sugar in baked goods is a simple change that won't affect the quality of the finished product. I routinely cut sugar in recipes and my family still loves the results. In this recipe, I reduced the sugar by a quarter.
Cut the Butter: Going from a whole stick to a half stick—and adding in some low-fat milk for moisture—lowers the fat but still gives it richness.
Reduced the Chocolate Chips: By using mini chocolate chips instead of regular, I could use less but still have lots of chocolate flavor spread throughout each muffin.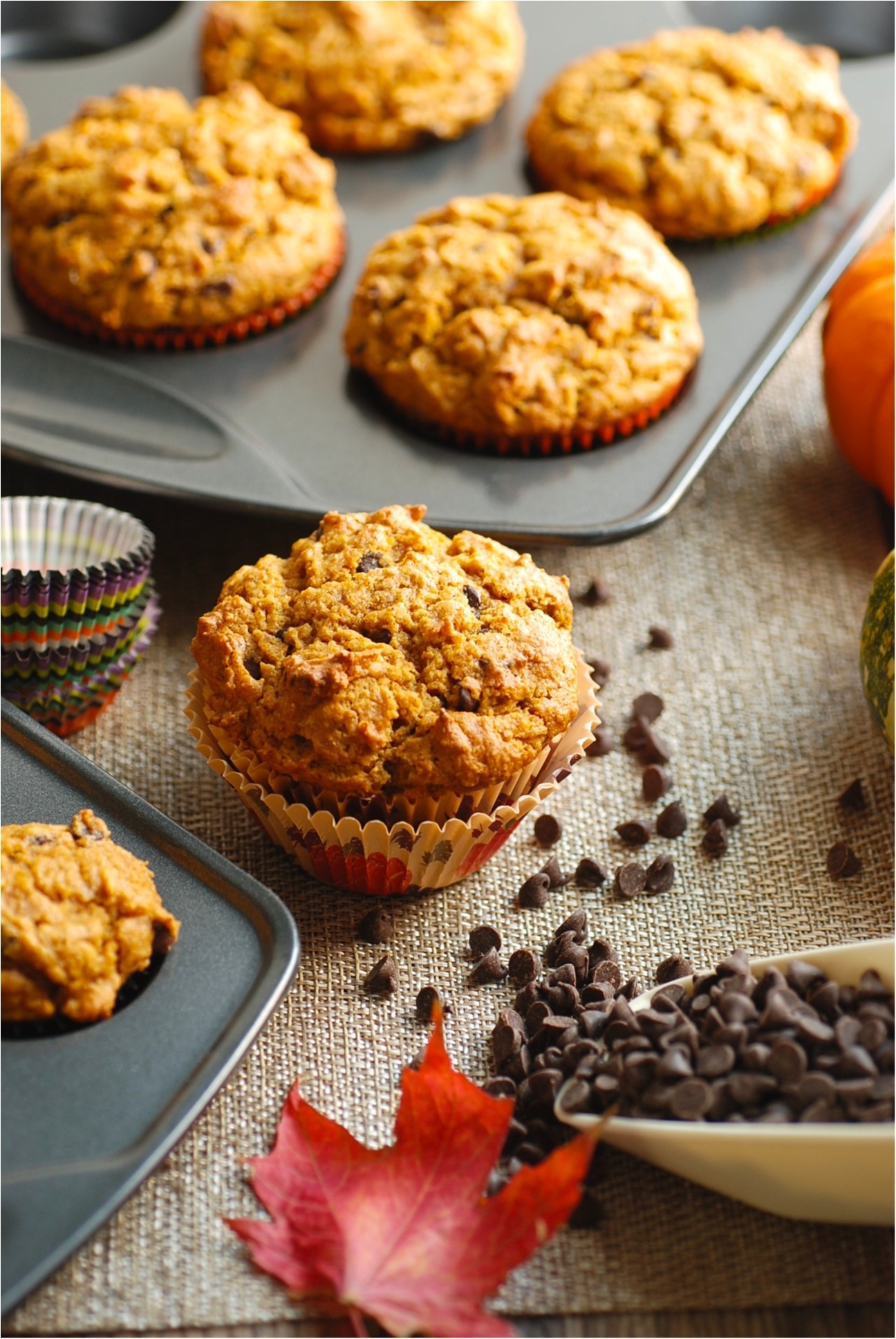 Added Flaxseed: A half cup of ground flaxseed stands in for some of the butter and adds fiber and heart-healthy omega-3 fats.
None of us can stop nibbling these muffins. They're just as moist and packed with flavor as the original—even my friend gave them a thumbs-up. My family loves them for breakfast and snack time, and the mini muffins are perfect for tucking into lunchboxes. Both were made in Wilton non-stick muffin pans, which have oversized handles that make them easy to hold and maneuver in the oven.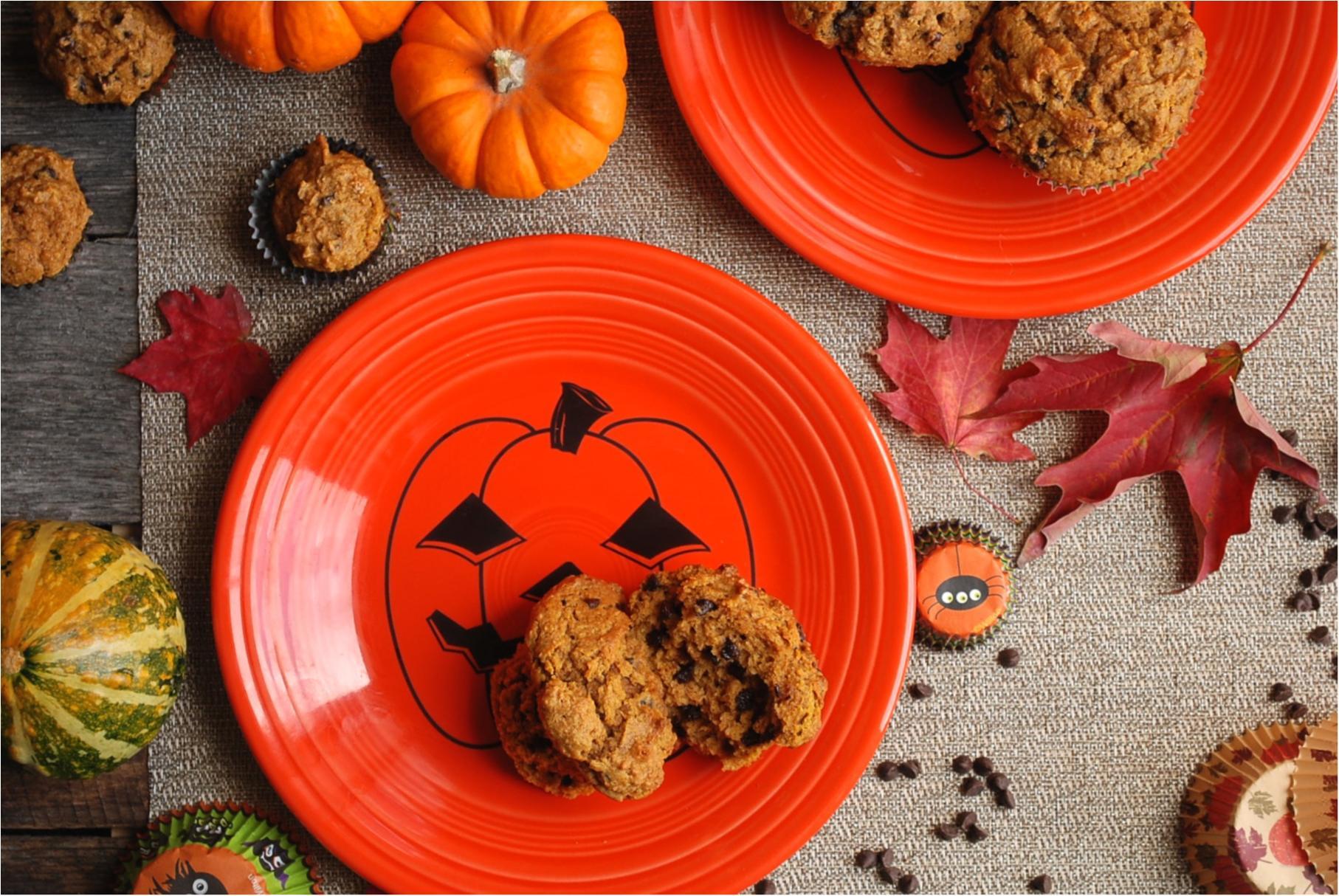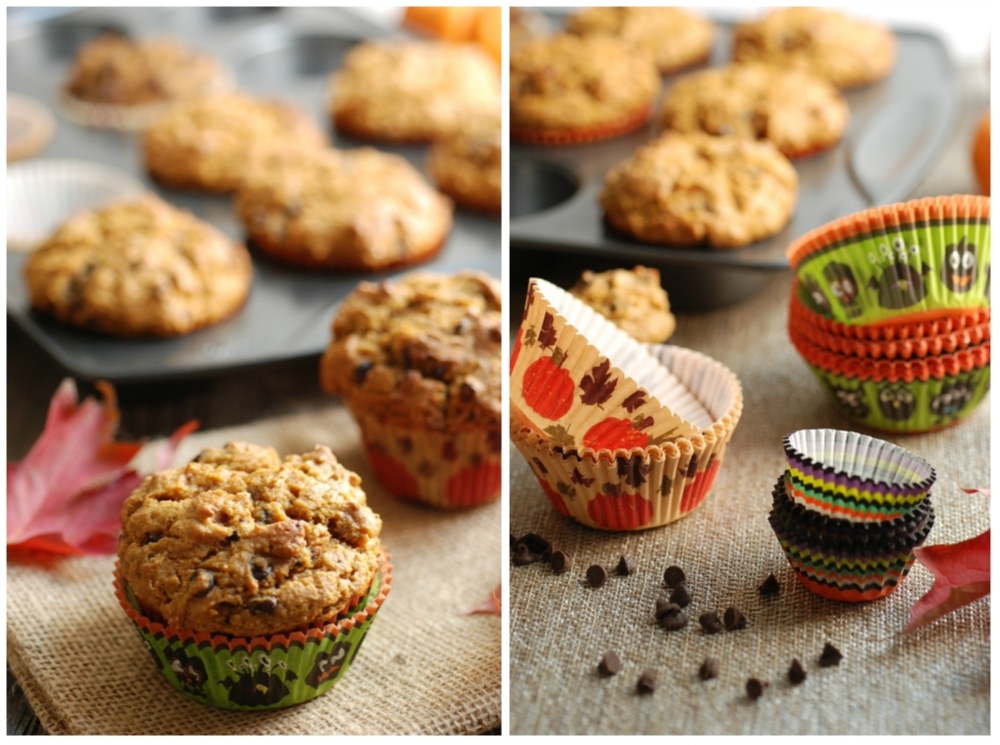 Don't overmix the batter: Stir everything until just combined. Overmixing will make the muffins tough.
Use liners for easy cleanup: These baking cups from Wilton give a fun, seasonal splash of color. Double-up the liners for an even prettier look.
Test for doneness: Insert a toothpick in the center. If it comes out clean (or with a few crumbs sticking onto it) the muffins are done.