3 Breakfast Ideas for a Better Morning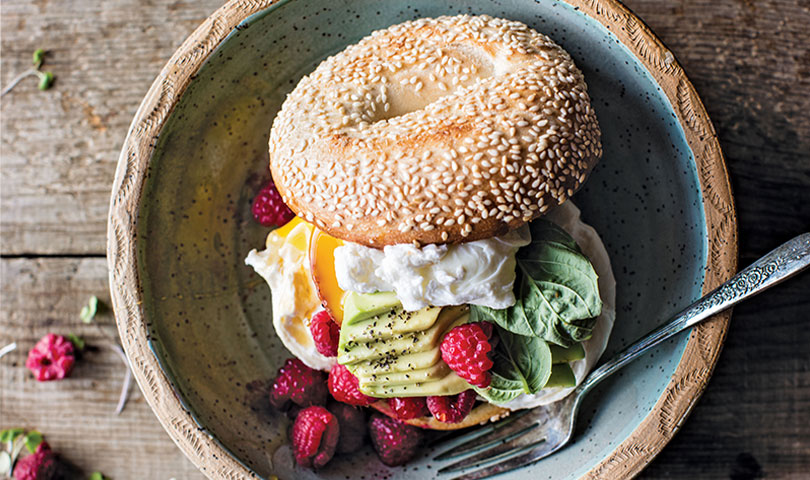 It's time to put down the cereal box. With food blogger Tieghan Gerard's new cookbook, Half Baked Harvest Cookbook: Recipes from my Barn in the Mountains, you'll forever enjoy flavorful, creative, exciting and mindful breakfasts. Read on to get a taste of what your breakfast could be like and then go out and buy the book—stat.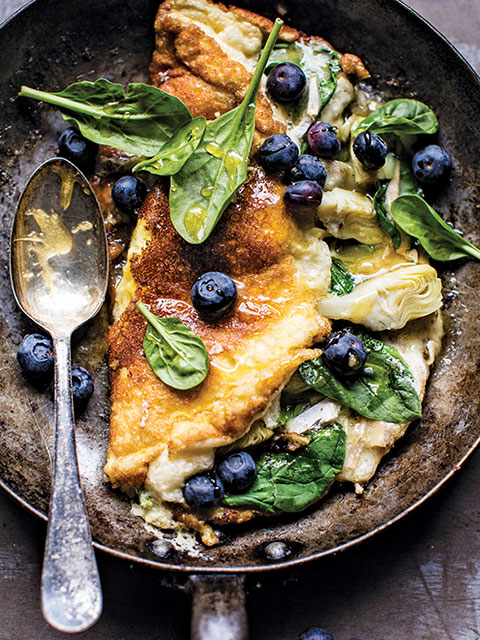 Soufflé Omelet with Spinach, Artichokes, and Brie
Whipping the egg whites separately from the yolks creates the fluffiest, lightest omelet you'll ever taste. Add on creamy Brie, artichokes, spinach, a handful of blueberries and a drizzle of honey and you won't want to eat omelets any other way.
Soufflé Omelet with Spinach, Artichokes, and Brie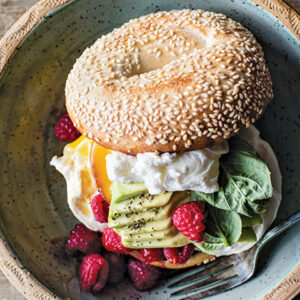 INGREDIENTS
3 large eggs, separated
¼ cup whole milk or heavy cream
Kosher salt and freshly ground pepper
3 tbsp unsalted butter
¼ cup marinated artichokes, quartered
Handful of baby spinach
2 oz. Brie cheese, thinly sliced (rind on or off)
½ cup honey
Pinch of flaky sea salt
Fresh blueberries, for serving
INSTRUCTIONS
Step 1: In a medium bowl, whisk together the eggs yolks, milk, and a pinch each of kosher salt and pepper until combined.
Step 2: In a large bowl using a handheld mixer, beat the egg whites until they hold stiff peaks, about 1 minute. Using a spatula, gently fold the egg whites into the yolk mixture until just combined. It is okay if the mixture is not completely smooth; just be careful not to deflate the whites.
Step 3: In a 10- to 12-inch skillet, melt 1 tablespoon of the butter over medium heat. Add the egg mixture and cook without moving until the top of the egg just begins to set, about 4 minutes. Add the artichokes, spinach, and Brie to one side of the omelet, cover the skillet, and cook for 2 to 3 minutes more, or until the cheese just begins to melt. Carefully fold over the empty side of the omelet to enclose the filling and cook for 1 minute more.
Step 4: Remove the pan from the heat and slide the omelet onto a plate.
Step 5: In a small saucepan, melt the remaining 2 tablespoons of butter with the honey over medium heat. Stir until melted and smooth. Remove the pan from the heat and stir in a pinch of flaky salt.
Step 6: Drizzle the omelet with the honey butter and top with blueberries.
Want more breakfast ideas? Head over to TheNest.com to see the rest.