Make Breakfast a Little Healthier with This Paleo Granola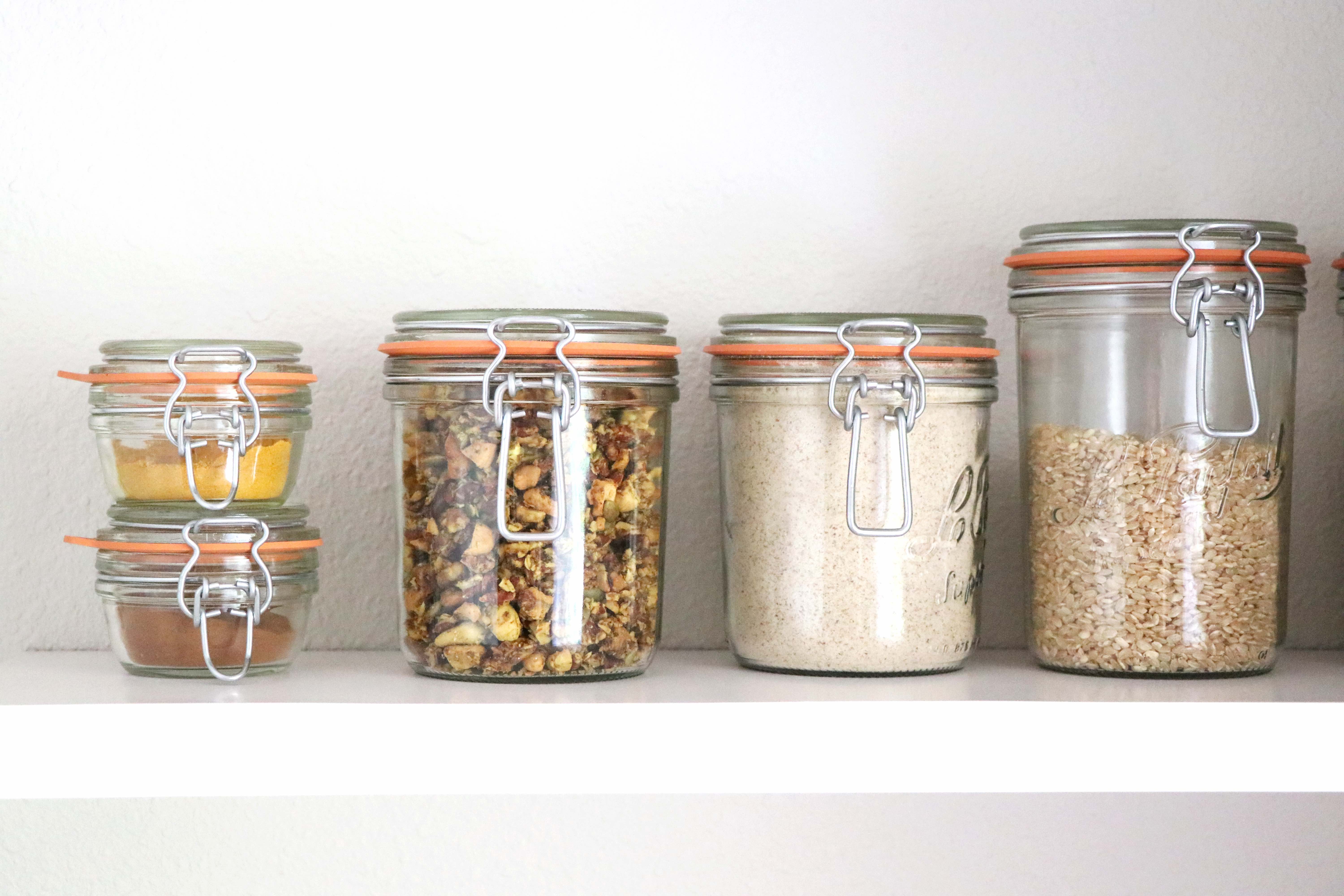 Fall is about to be here and we can't wait to celebrate with fun activities and amazing recipes. Fall can also be a busy season filled with one activity to the next, which can make it difficult to fit in healthy meals! To help make breakfast time, the most important meal of the day, a little easier and healthier I've created this amazing Paleo granola! Granola is a great make ahead option that can be used on top of yogurt, enjoyed with milk or baked into bars!
WHAT IS THE PALEO DIET
The Paleo Diet mimics our early hunter and gatherer ancestors. It consist of eating foods that are high in protein, fiber, healthy fats, vitamins and minerals. It also should be low in carbohydrates, sodium and contain foods lower on the glycemic index.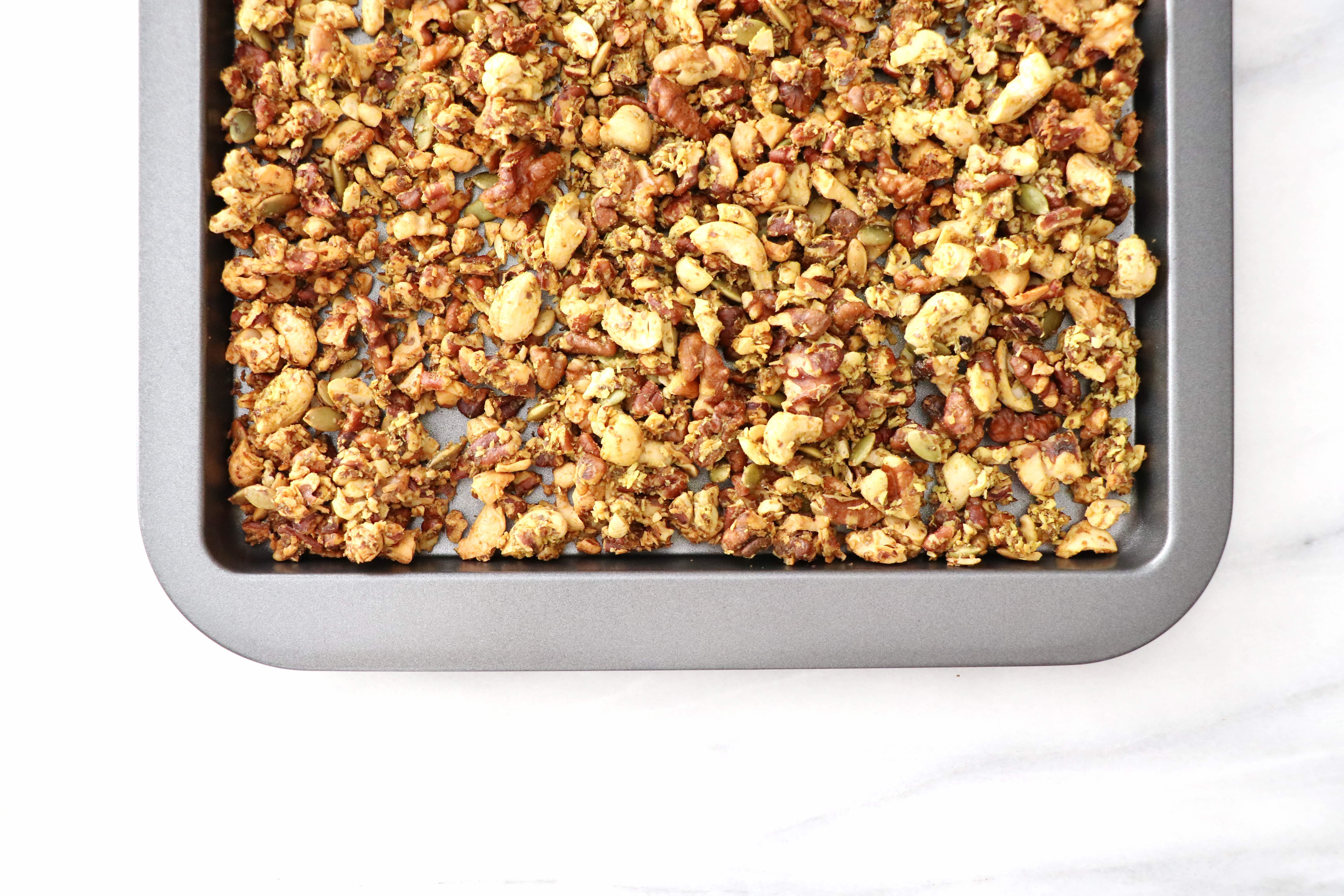 BENEFITS OF A PALEO DIET
A Paleo diet avoids processed foods, which lends to a cleaner way of eating, which helps you avoid artificial colors and flavors, preservatives and chemicals. Avoiding these type of additives may help improve your overall health in a variety of areas. The Paleo Diet may also have some anti-inflammatory benefits if the majority of your diet is based in vegetables and fruits. A diet high in protein and healthy fats, like the Paleo Diet, can also help you feel full and satisfied longer between meals.
CAUTIONS OR CONCERNS
The Paleo Diet emphasis quality proteins from meat and fish. Therefore, this diet can get expensive if you're including quality, Organic meats and fish. In addition to expense, a high intake of meat typically contains saturated fat and cholesterol. For those following a heart healthy diet, it's important to be mindful about total cholesterol and fat intake from animal based proteins.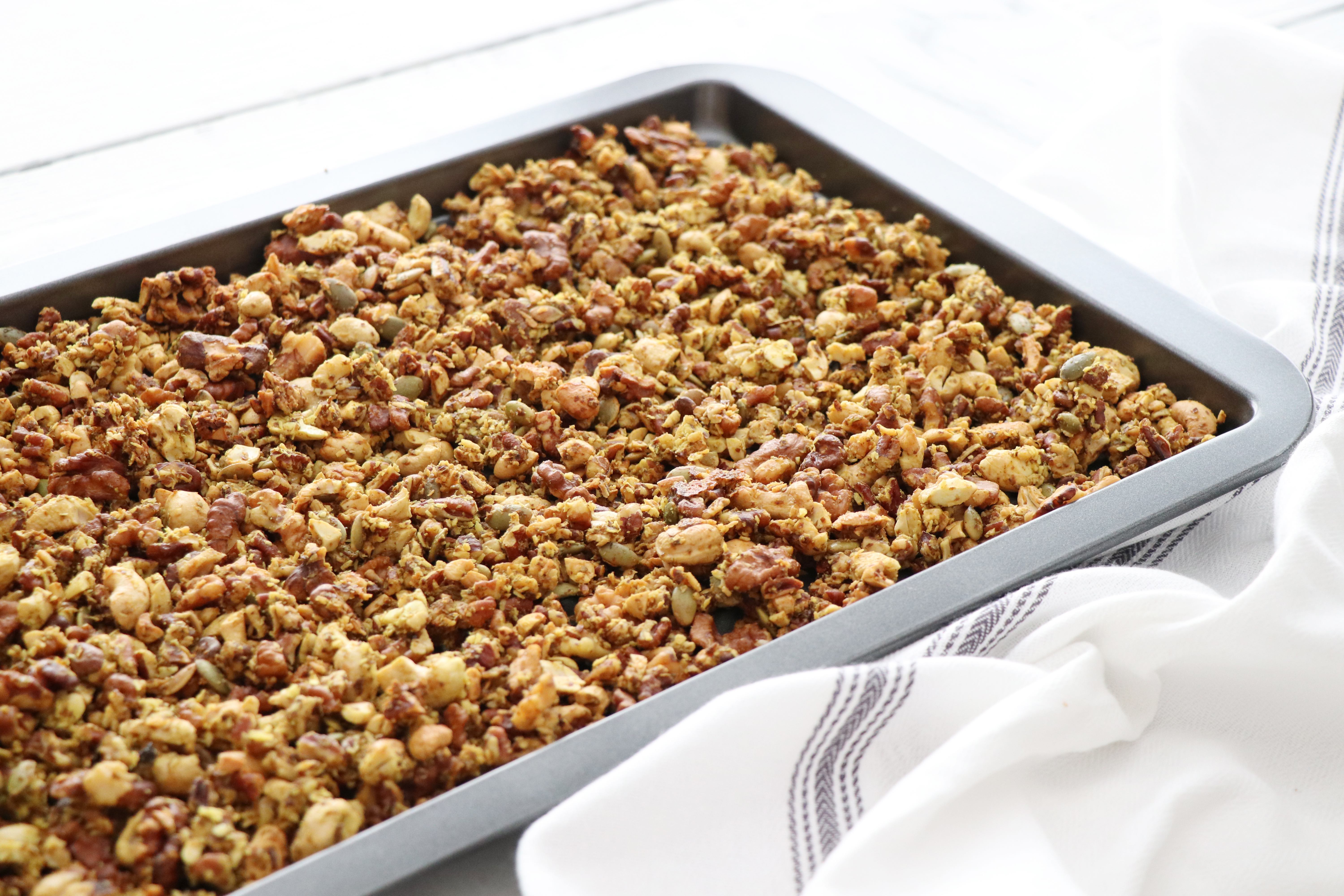 WHAT TO EAT ON A PALEO DIET
Grass Fed & Lean Meats
Chicken
Fish
Seafood
Vegetables & Fruits
Eggs
Nuts & Seeds
Healthy Oils
WHAT TO AVOID ON A PALEO DIET
Grains
Legumes (including peanuts)
Highly Processed Meats
Refined Sugar
All Dairy Products
Potatoes
Processed Food
Vegetable Oils that have been refined
High Sodium Foods & Products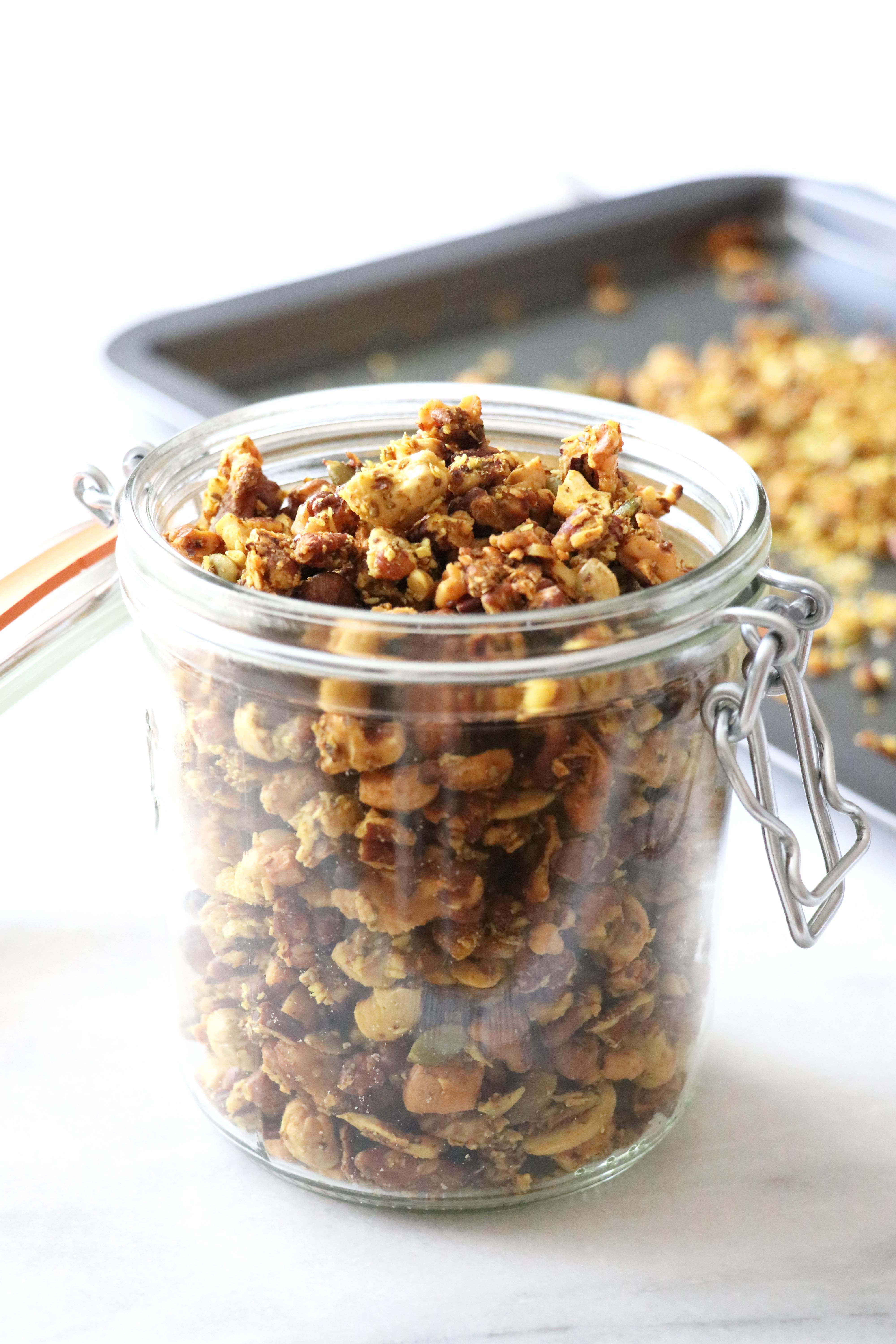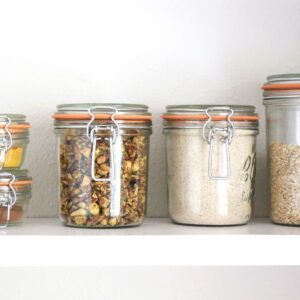 INGREDIENTS
1 egg white
2 tablespoons water
2 tablespoons coconut oil
3 tablespoons 100% real maple syrup
¼ cup ground flax seeds
½ teaspoon ginger powder
½ teaspoon turmeric powder
½ teaspoon sea salt
1 cup walnut pieces
1 cup pecan pieces
1 cup cashew pieces
¼ cup pumpkin seeds
¼ cup unsweetened shredded coconut
INSTRUCTIONS
Preheat the oven to 300 degrees Fahrenheit.
In a large mixing bowl add the water, oil and maple syrup and whisk. Then add the flax seeds and seasonings and whisk again. Finally add the rest of the ingredients and stir well, making sure the nuts and seeds are well coated.
Spread on a baking sheet and cook in the oven for 20 minutes, remove from the oven and stir.
Then place back in the oven and stir for another 10 - 20 minutes, checking every 5 mins or so to prevent burning.
Let the granola cook untouched on the counter for 10 mins.
Store in a airtight jar for up to one week.
NUTRITION HIGHLIGHTS OF RECIPE INGREDIENTS:
Real Maple Syrup: Real maple syrup is packed with minerals. It contains iron, calcium, zinc, manganese and potassium! It also contains antioxidants that are helpful for fighting free-radicals in the body.
Pumpkin Seeds: Pumpkin seeds are a powerhouse seed full of antioxidants and minerals! These little seeds contain magnesium, zinc, healthy omega-3 fats, copper, phosphorous and manganese.