White Chocolate Peppermint Macadamia Nut Cookies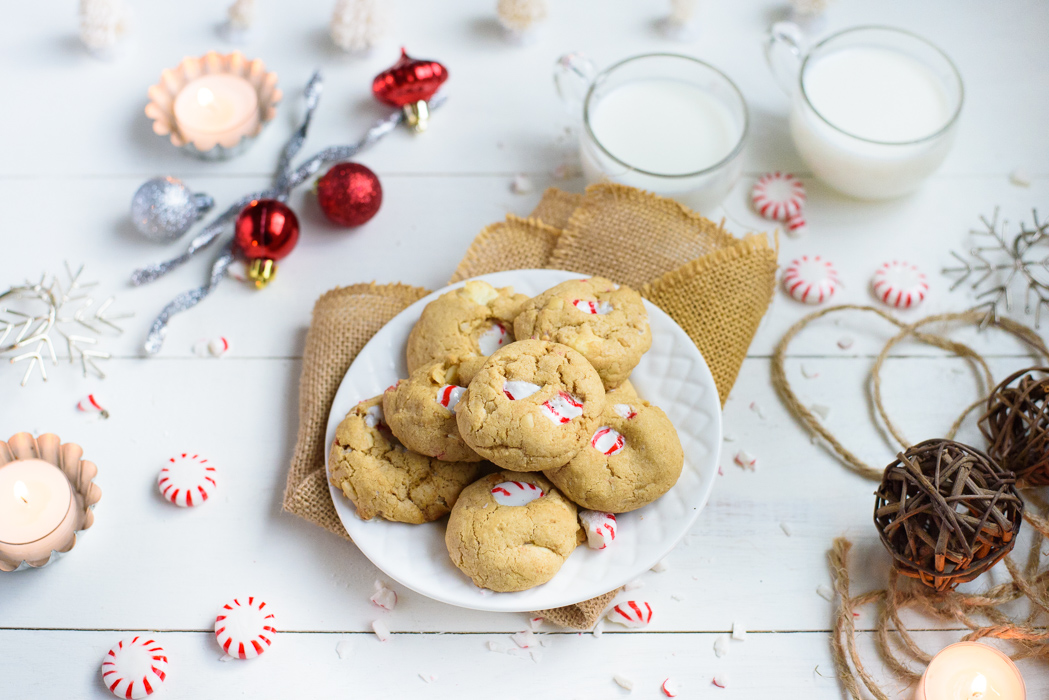 A classic recipe with a holiday twist! These cookies are so festive and colorful that they get snatched up immediately.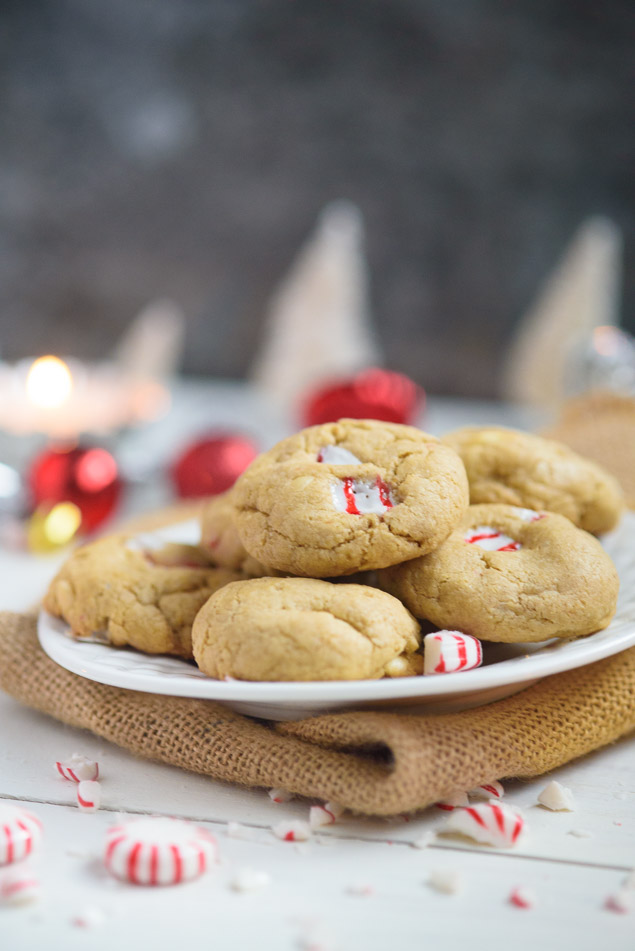 I have a lot of cookie memories as a kid. But one of the memories that is kind of dorky is my obsession with a certain sandwich chains white chocolate chip macadamia nut cookies. As a child and to this day I had a special hatred for fast food while my boy siblings and father loved it.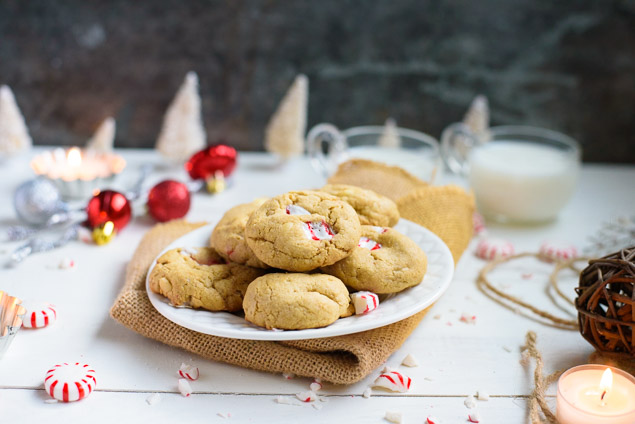 So when I could convince them that a sandwich could win out over a greasy burger on our family road trips, I always made sure to seal the deal with promises of those freshly baked cookies.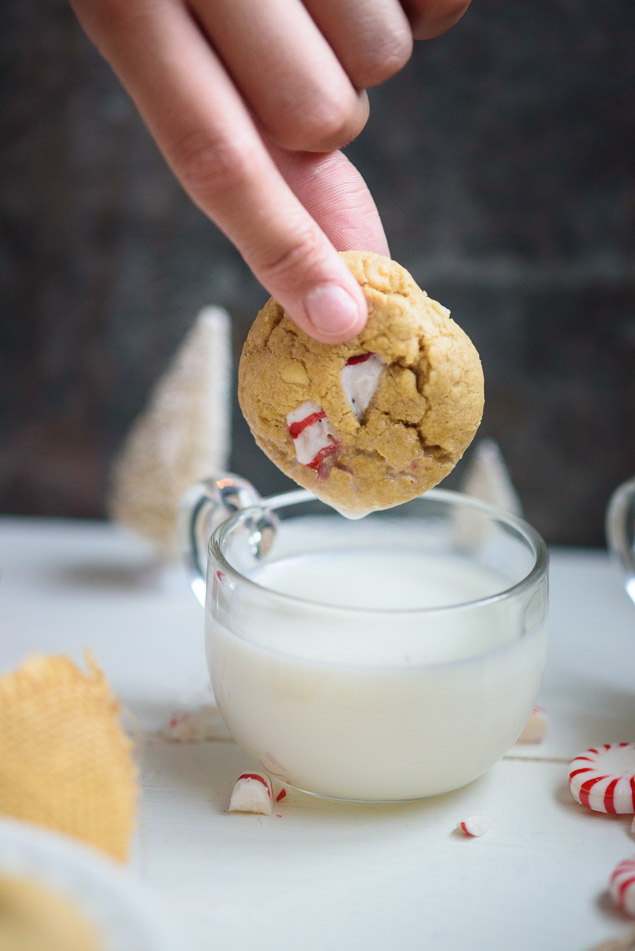 This cookie recipe is a twist on that childhood memory for me. We started off with my momma's base chocolate chip oatmeal cookie recipe. Blending oatmeal into flour in the blender lends a slightly denser texture to the cookies without being heavy.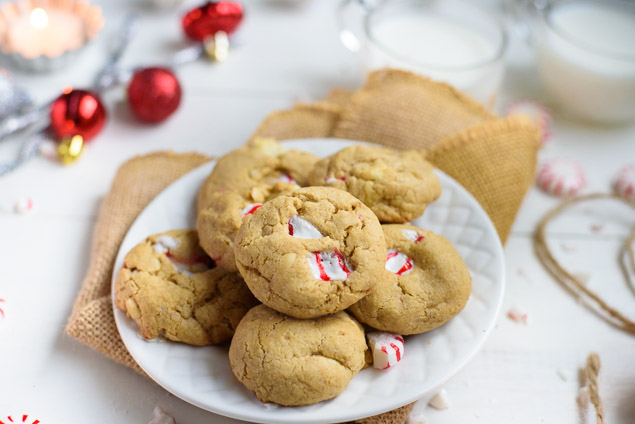 This dough is denser than a normal chocolate chip cookie dough though and can be a struggle for hand blenders. So either use a wooden spoon or a heavy duty mixer like the Bosch Universal Plus.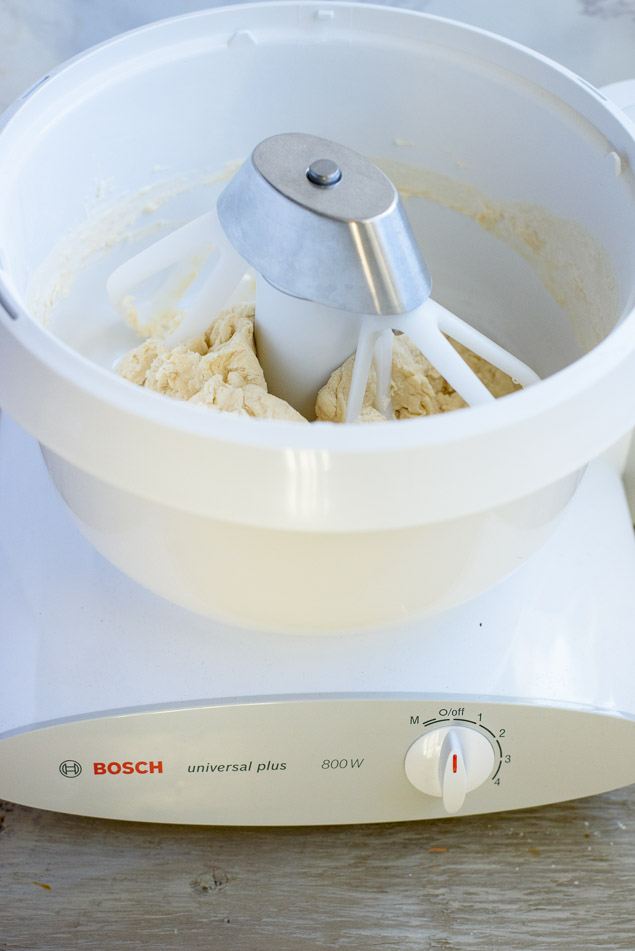 I absolutely adore this mixer. It's shorter profile is amazing for countertop use and I love that there is no head on it to get in the way for adding ingredients (or getting covered in cookie dough!)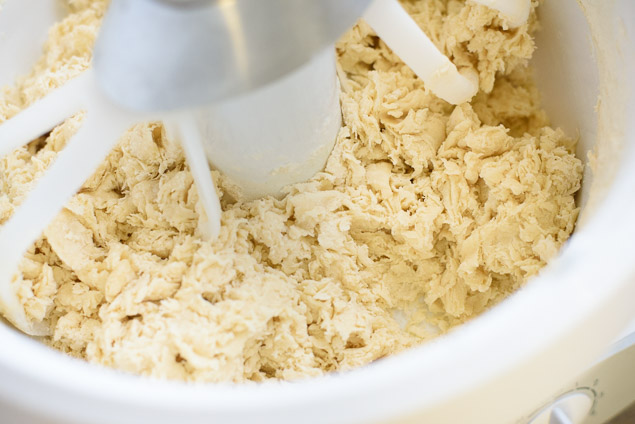 Happy cookie making!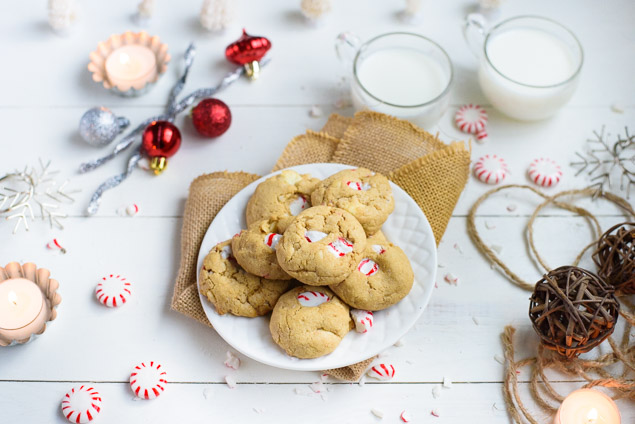 White Chocolate Peppermint Macadamia Nut Cookies Recipe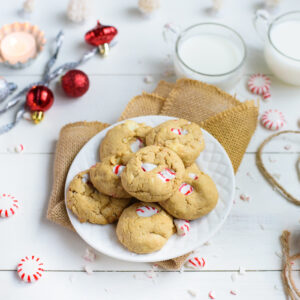 INGREDIENTS
1 cup Butter, melted
1 cup white sugar
1 cup brown sugar
2 eggs
2 Tablespoons of Vanilla
2 ¼ cups of flour
2 cups of old fashioned oatmeal, blended to fine powder
1 teaspoon baking powder
1 teaspoon baking soda
½ teaspoon salt
½ cup of crushed peppermint candies
½ of chopped macadamia nuts
1 cup of white chocolate chips
INSTRUCTIONS
Preheat oven to 365 degrees fahrenheit.
Mix the melted butter and the sugars together in your mixer until smooth.
In another bowl mix all dry ingredients in together.
Add dry ingredients to butter and sugar mixture and mix well.
Once mixed add the chopped nuts, peppermint and white chocolate chips.
Place one tablespoon size of dough in your hand and roll into a round ball. Place 12 on cookie sheet and bake for 8 -11 minutes.
Cook each batch of cookies 8-11 minutes depending on oven and altitude.