Healthy Vegan Zucchini Muffins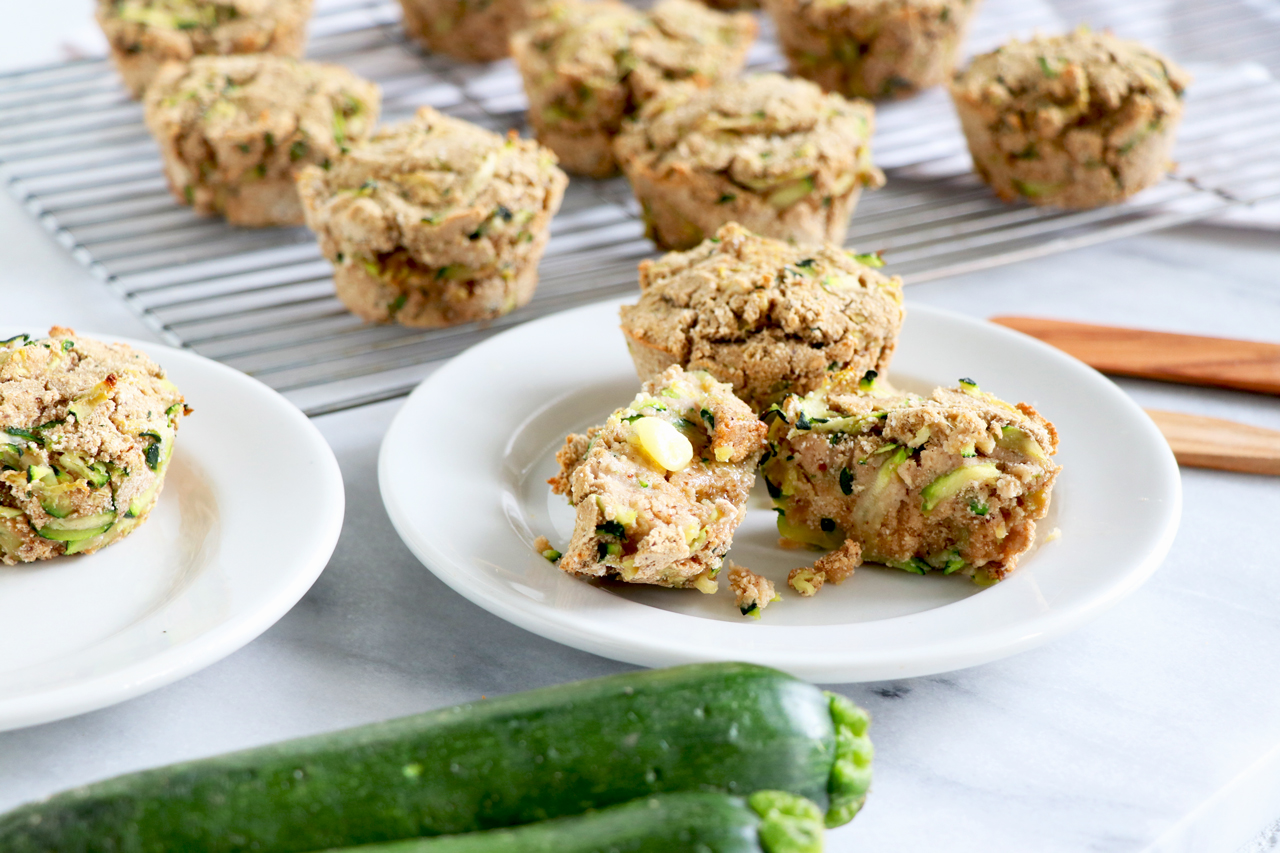 If you're on the path to healthier eating you may find yourself craving a healthier version of a comforting treat, like a muffin!
These zucchini muffins are vegan and gluten-free! They also are packed with zucchini which contains potassium, a heart-healthy mineral that can help reduce blood pressure.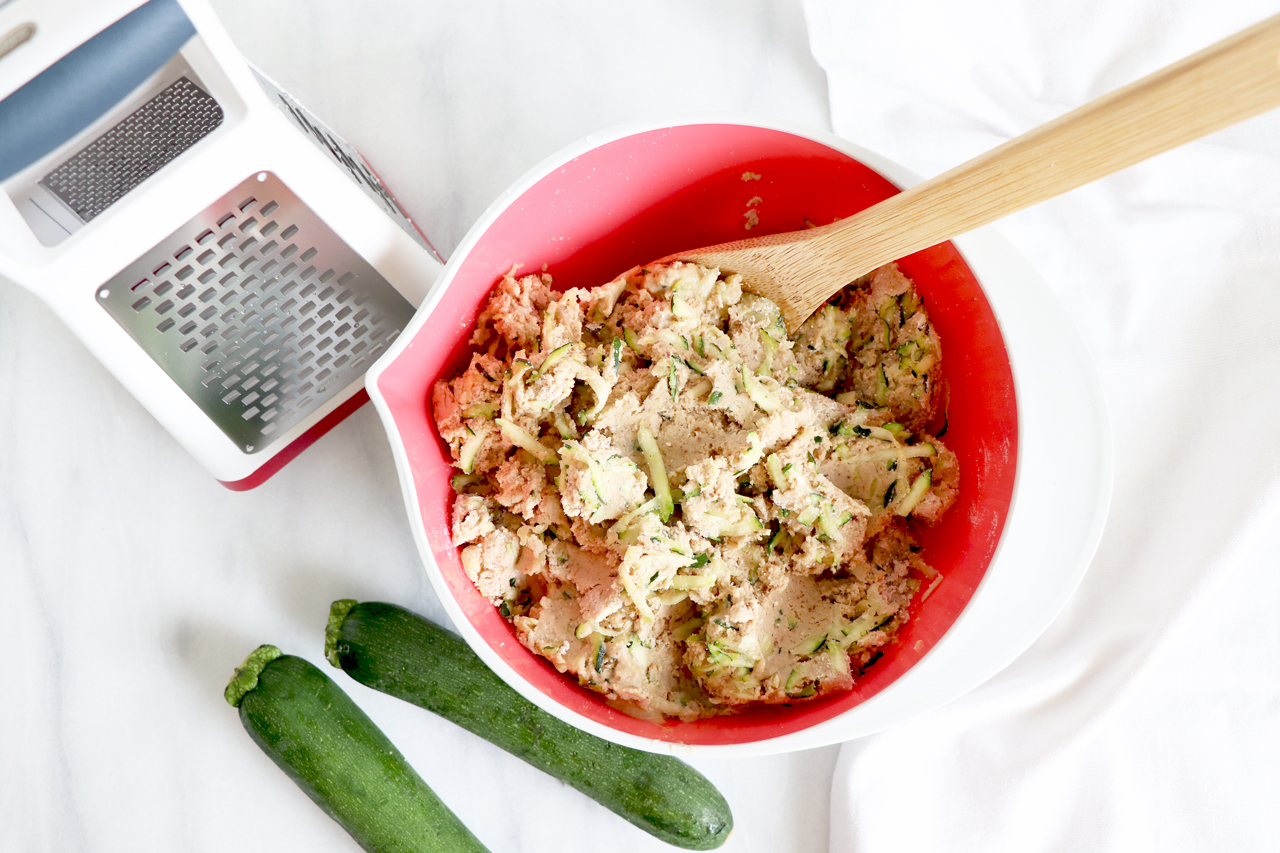 Zucchini contains vitamin C, an antioxidant that can help support a strong immune system.
Zucchini is also packed with fiber! Fiber is a key nutrient for supporting a healthy digestive system as well as feeling full & satisfied.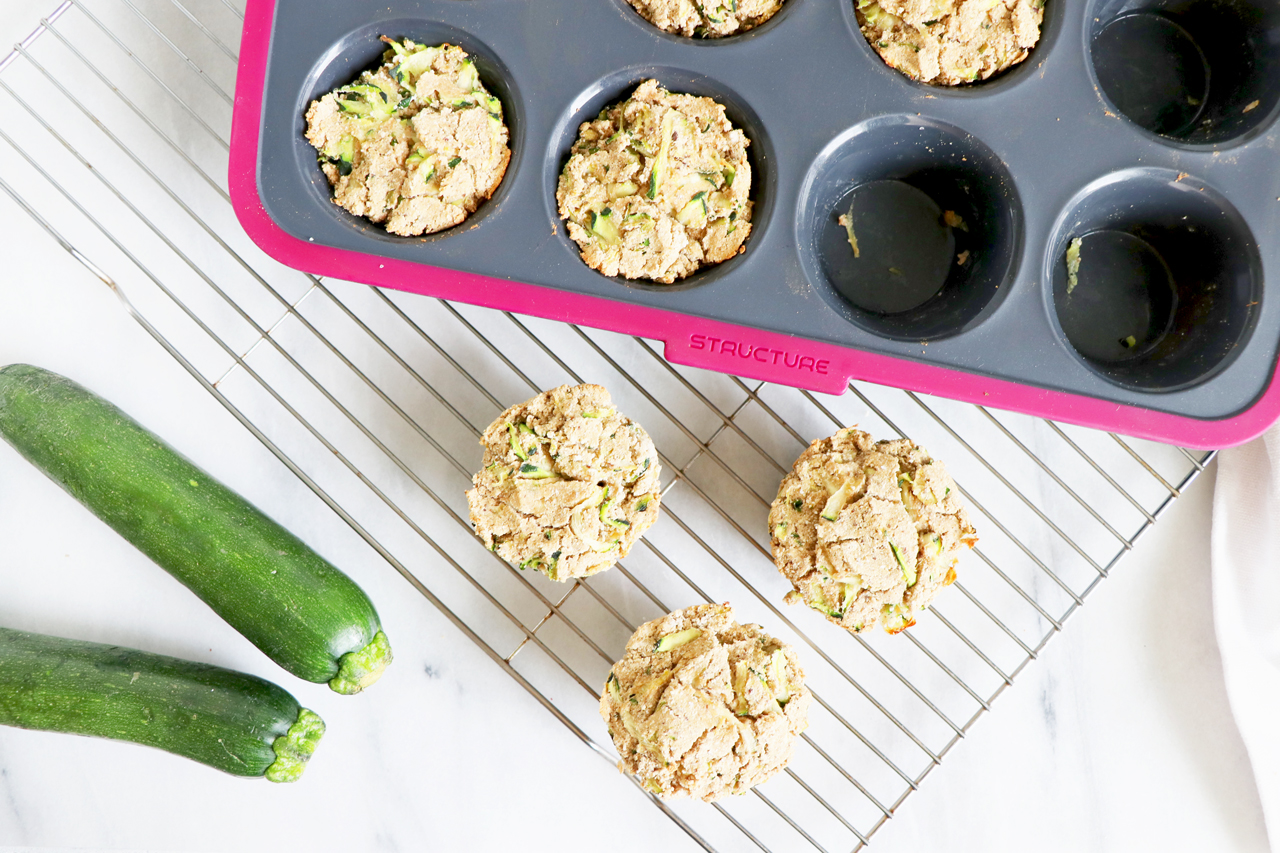 That's just the beginning! There are so many great benefits to Zucchini!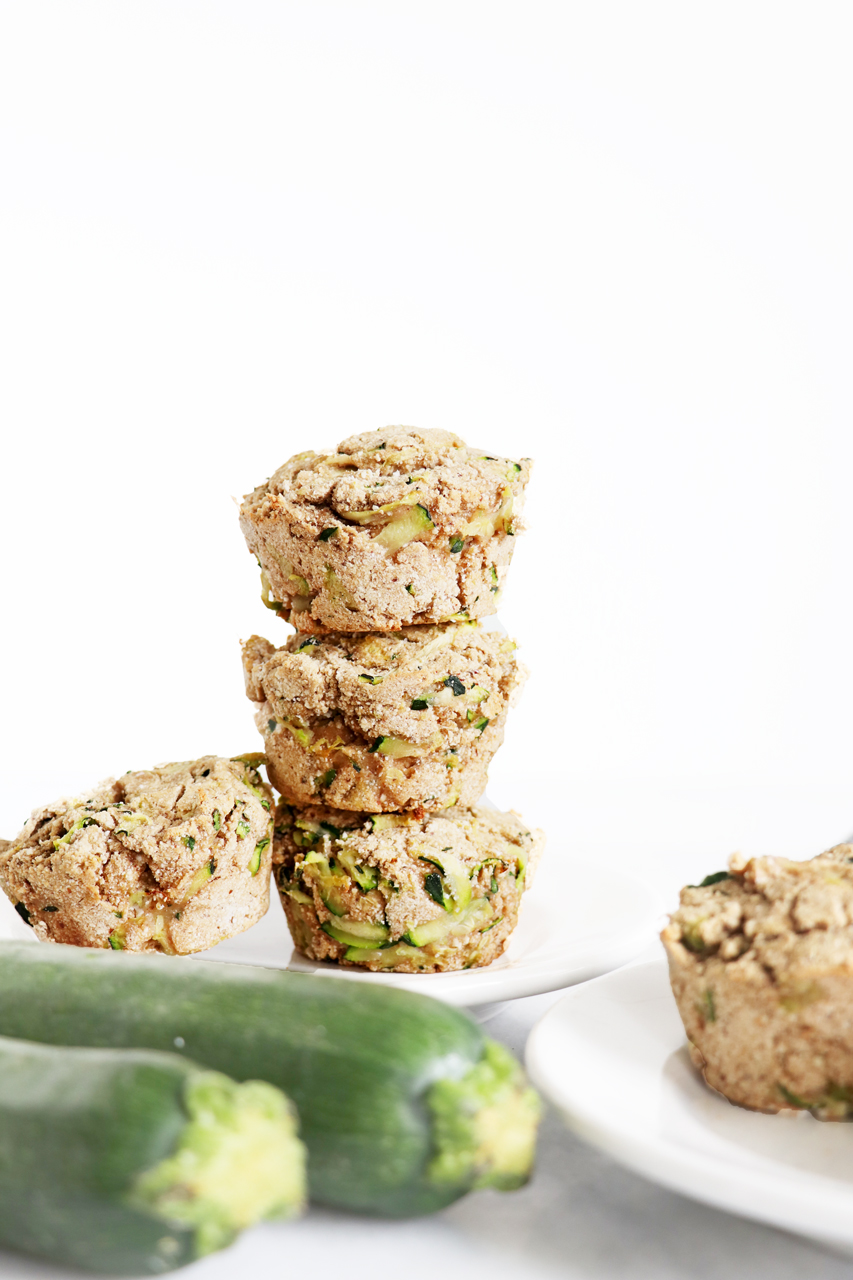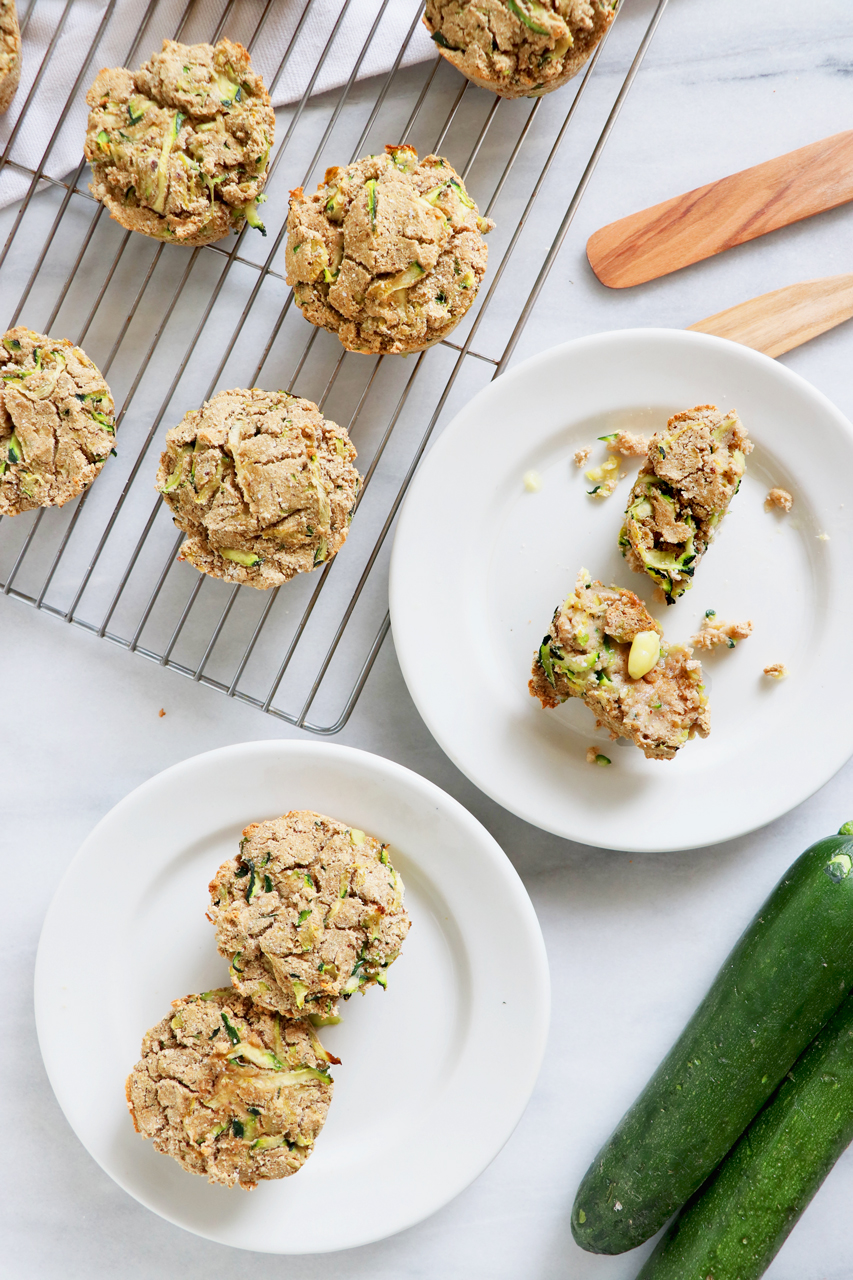 RECIPE TIPS!
GLUTEN-FREE FLOURS: Feel free to play with different gluten-free flours for this recipe such as almond flour, chickpea flour or hazelnut flour. Just be aware that gluten-free flours can be tricky & the recipe may turn out different when using different flours.
SWITCH IT UP! Feel free to use different veggies in this recipe such as carrots or even diced apple! This recipe would also be good with added nuts such as walnuts or chopped almonds!
BAKEWARE: I love using silicone bakeware because you don't have the grease the pan, the muffins pop out easily & the clean-up is a breeze!
Healthy Vegan Zucchini Muffins Recipe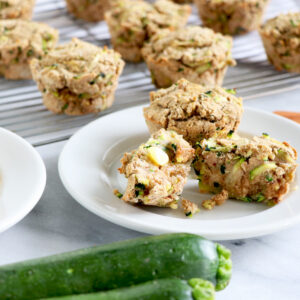 INGREDIENTS
1 and ½ cup of grated zucchini
2 cups of brown rice flour
1 cup of coconut flour
2 teaspoons of baking powder
2 teaspoons of baking soda
1 teaspoon of cinnamon
¾ cup of coconut sugar
3 bananas
1 teaspoon vanilla extract
¼ cup of coconut oil
1 cup of almond milk
2 flax eggs (2 tablespoons of ground flaxseeds and 6 tablespoons of water)
INSTRUCTIONS
Preheat the oven to 350 degrees Fahrenheit.
Grate zucchini and gently wring out excess water in a cloth or paper towel.
In a medium bowl, add flour, baking soda, baking powder and cinnamon and mix together.
In a separate small bowl add 2 tablespoons of ground flaxseeds and 6 tablespoons of water, stir & let sit for 3 minutes to create a "flax egg."
In a blender, add peeled bananas, coconut sugar, vanilla extract, coconut oil and almond milk. Blend until creamy.
Pour wet ingredients from the blender and the flax egg into dry ingredients & mix together.
Fold in grated zucchini.
Evenly add batter to a muffin tin and bake for 25 minutes. Let cool for 5 minutes before enjoying!
Top with coconut butter, nut or seed butters!