Mint Chocolate Chip Ice Cream Sandwiches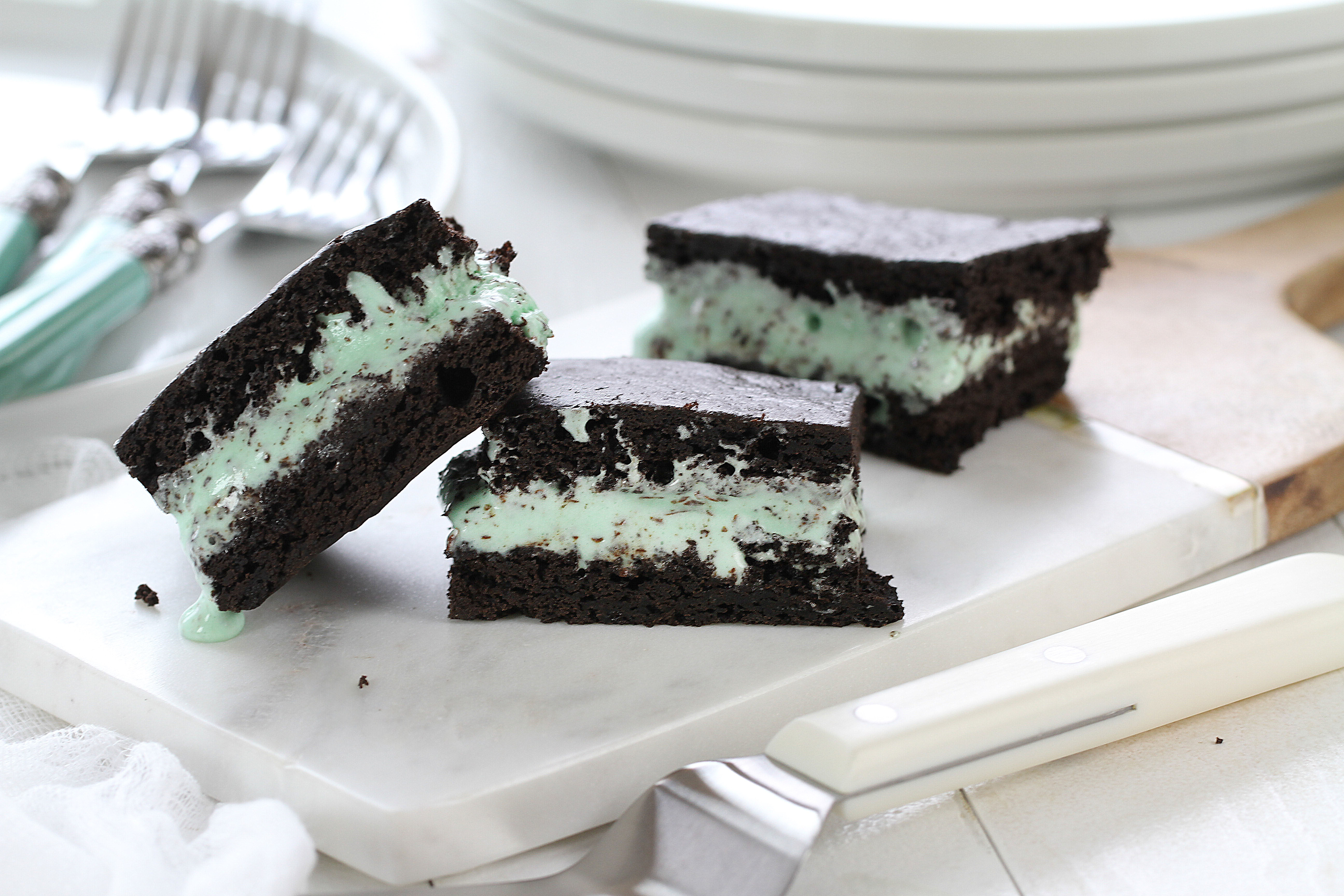 Why did we ever eat store bought ice cream sandwiches? These chocolate and mint ice cream sandwiches are so amazing, I don't know if we can ever go back.
This was not a difficult recipe at all to make, but there were a couple of techniques involved in this recipe that may take just a bit more time. I took my time to make sure the cookie was as flat and even as possible before baking. It does take a few minutes, but totally worth it for these delicious ice cream sandwiches.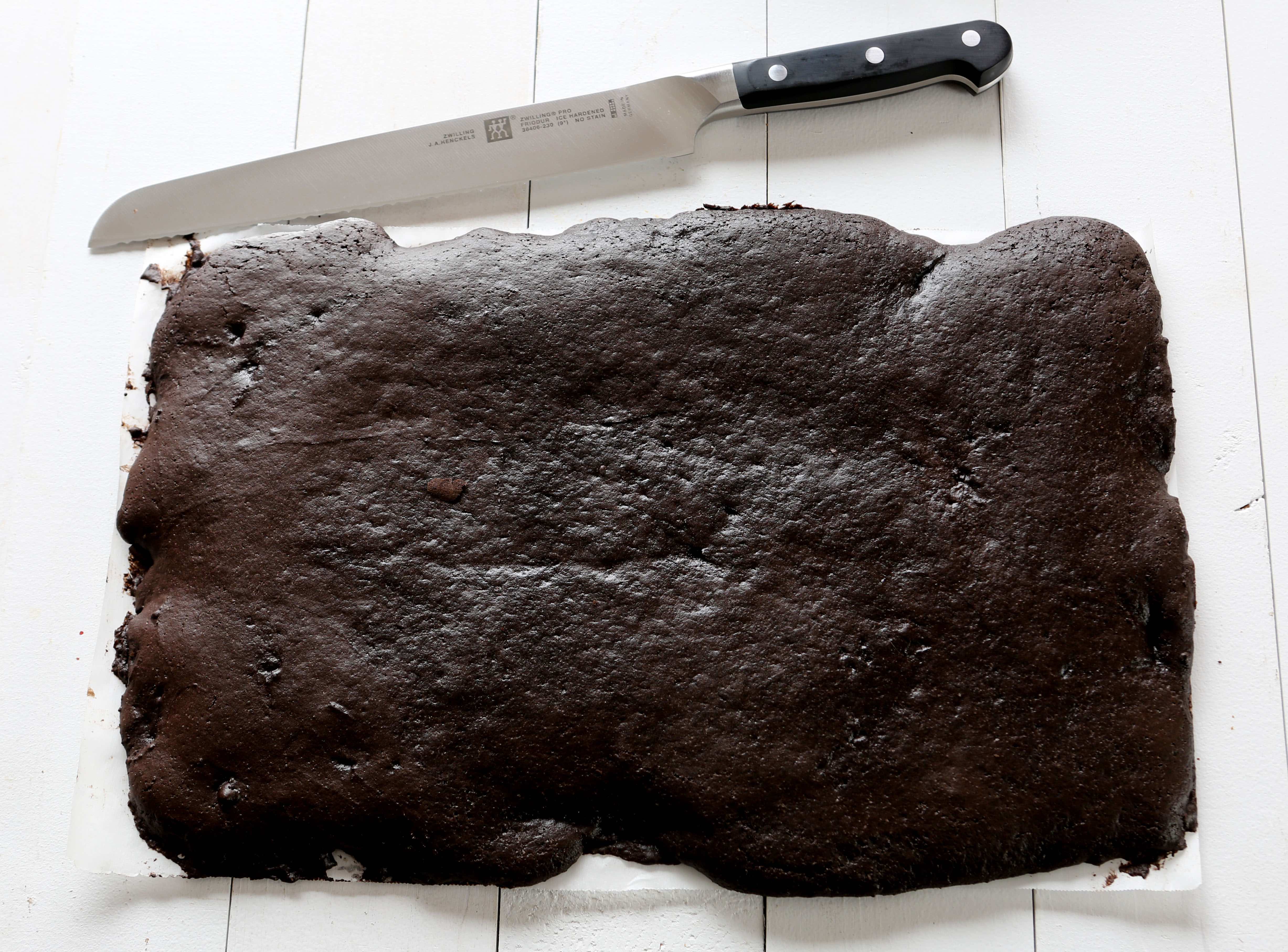 Cooling between steps is important when working with ice cream, and knowing that ahead of time is a great way to avoid any stress. Having sharp knives and cool solid surface helped tremendously. In the end, every step to make these perfect Mint Chocolate Chip Ice Cream Sandwiches is worth it!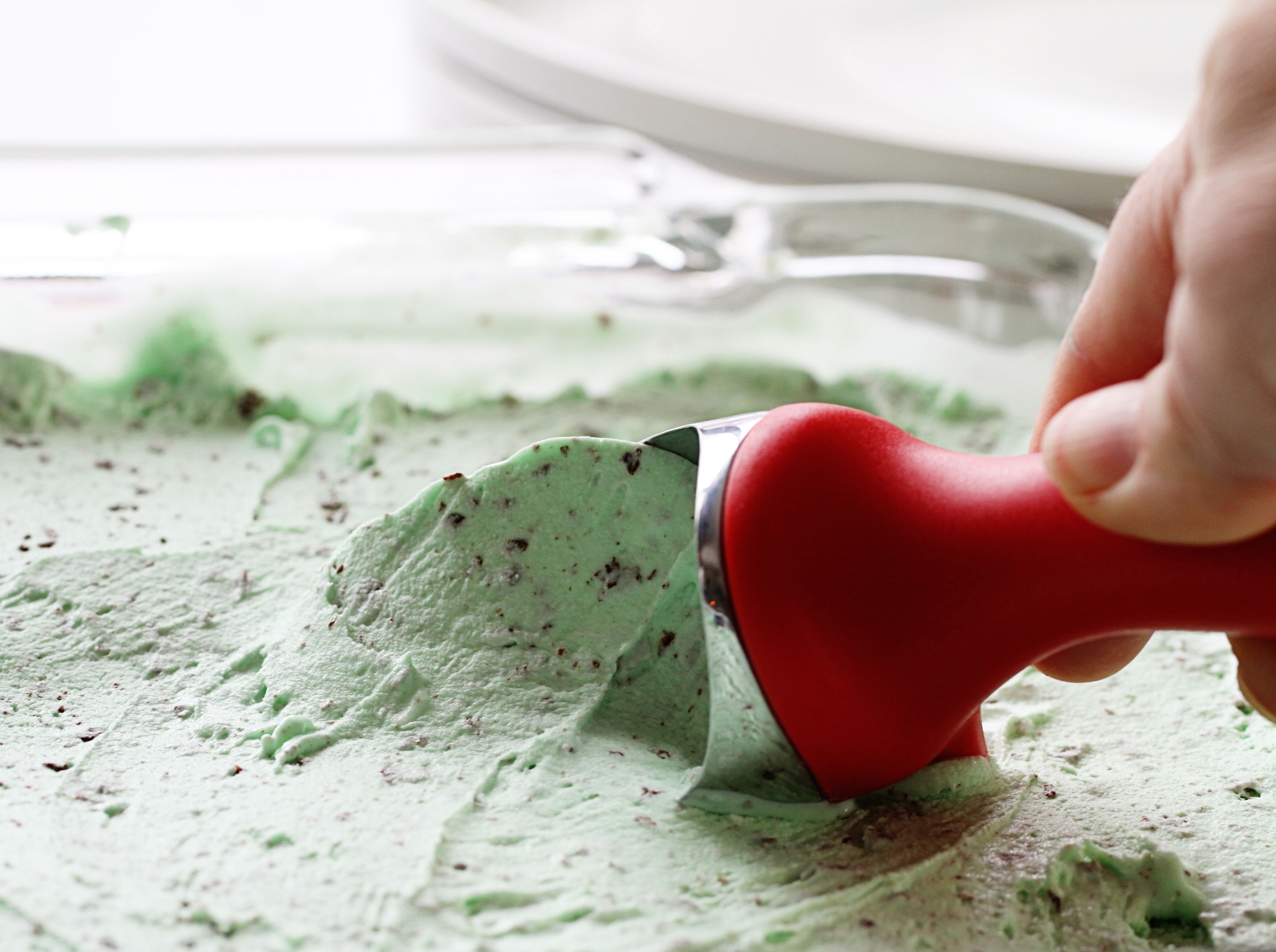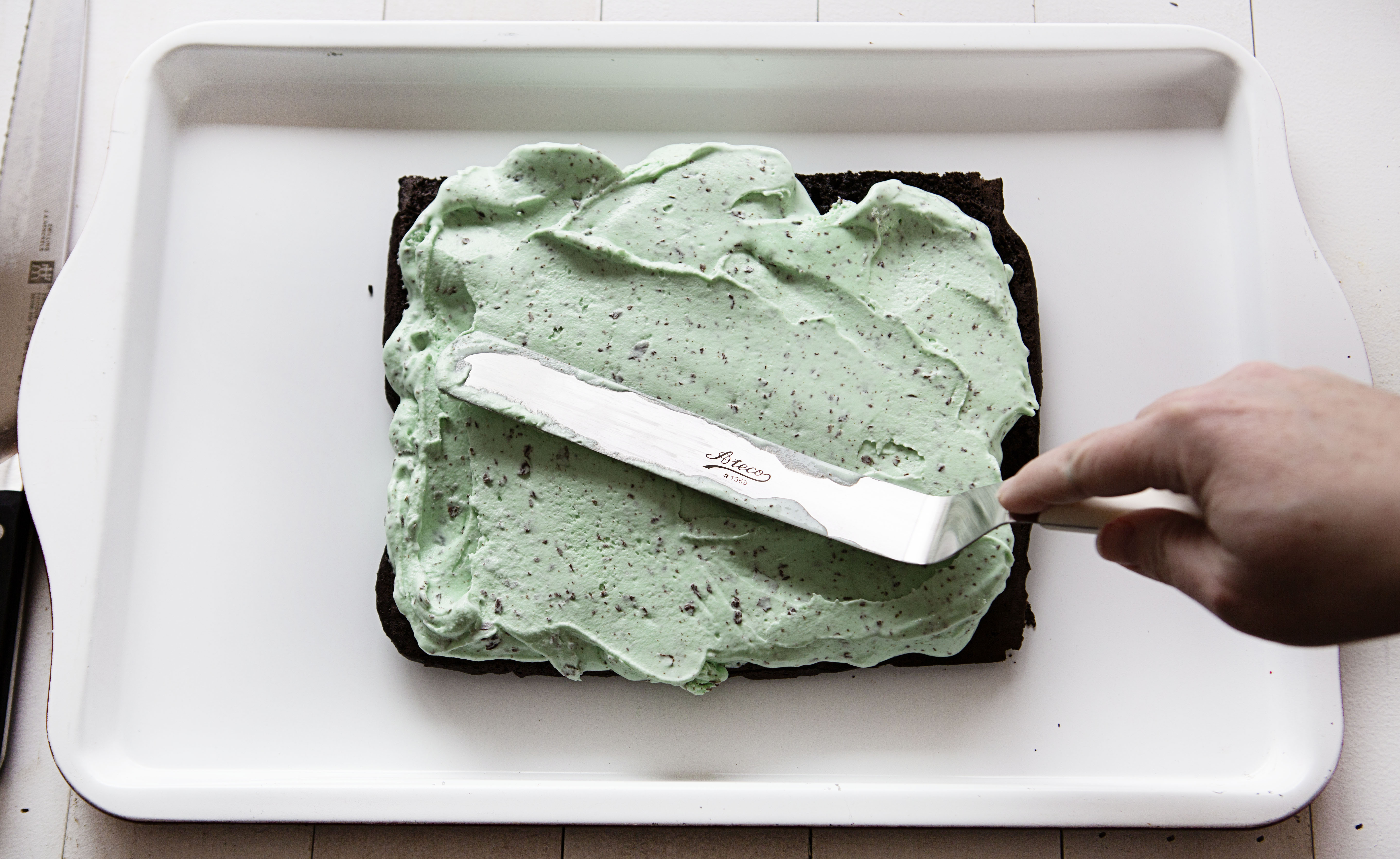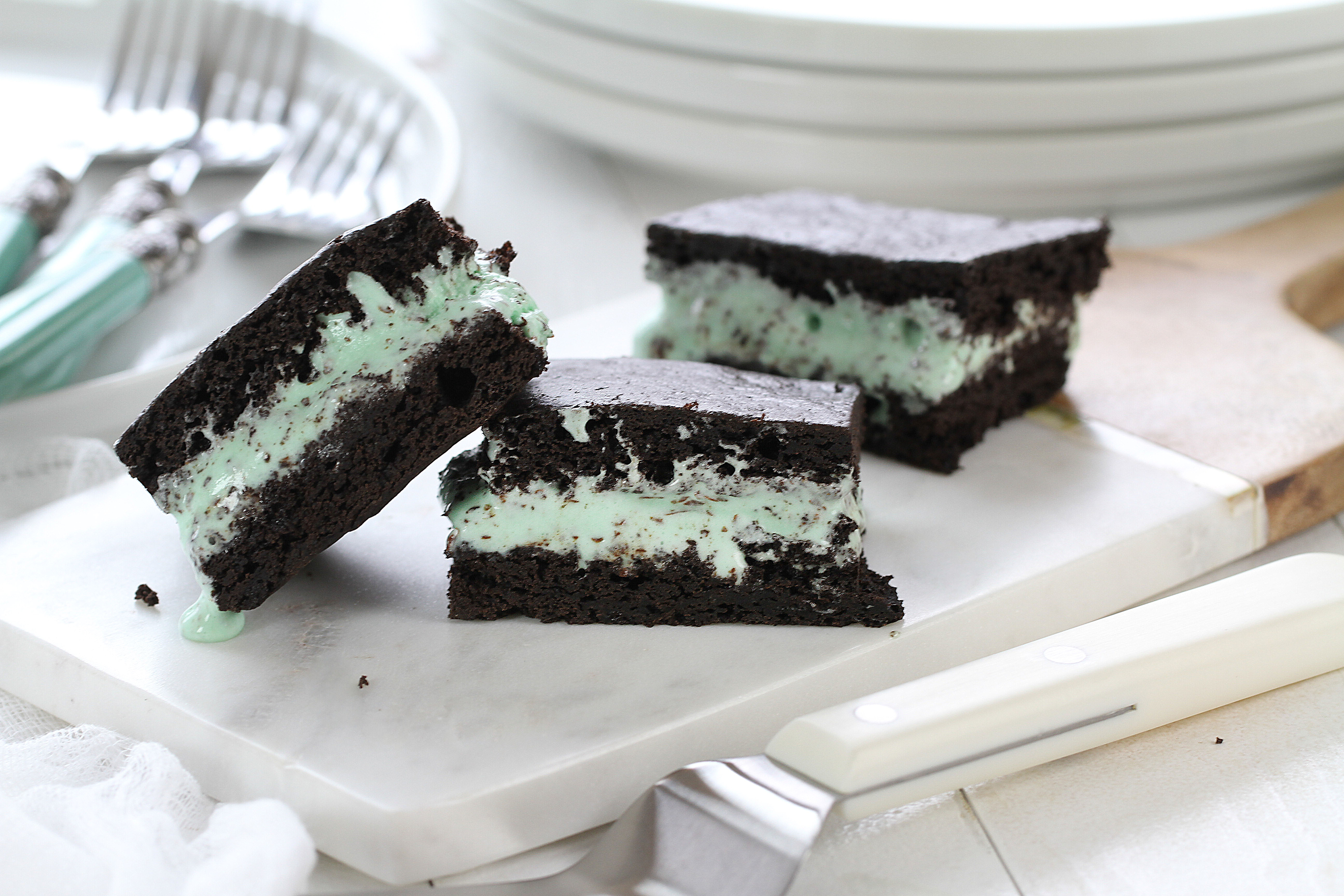 Mint Chocolate Chip Ice Cream Sandwiches
These chocolate and mint ice cream sandwiches are so amazing, I don't know if we can ever go back.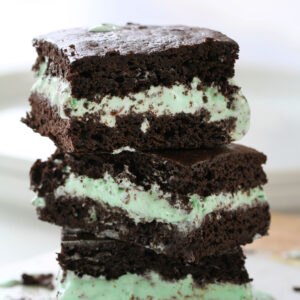 Ingredients
1.25

cups

all-purpose flour

.5

cups

dark cocoa powder

.5

tsp

baking soda

.5

tsp

kosher salt

6

tbsp

unsalted butter, softened

.5

cups

granulated sugar

.25

cups

light brown sugar

1

tsp

vanilla extract

5

cups

mint chocolate chip ice cream
Instructions
In a medium-sized bowl, whisk together the dry ingredients. Set the mixture aside.

Add the butter, white and brown sugars, and vanilla to the bowl of a stand mixer. Beat at high speed until well combined.

On low speed, add flour/cocoa mixture and then the milk.; then 2/3 cup whole milk. Scrape the bowl as needed.

Dollop the batter all over a half-sheet cookie sheet. Use a spatula to spread it to the edges of the parchment, smoothing it as flat as possible.

Bake the cookie for about 10 minutes at 350 degrees F. Remove the pan from the oven and cool the cookie in the pan for about 5 minutes.

When the cookie is completely cool to the touch, cut it in half crosswise to make two rectangles. Place in freezer for about 30 minutes or up to overnight. (If you are freezing overnight, be sure to wrap in plastic wrap.)

When you're ready to assemble the sandwiches, check your ice cream and make sure it is scoopable.

Peel the parchment off the backs of the cookie. Place one rectangle cookie, bottom up, on a cold surface. Evenly spread with ice cream.

Top with the second cookie, top side up. Press down firmly to distribute the ice cream evenly between the cookie slabs.

If the ice cream is starting to melt, put the sandwich back in the freezer for 15 minutes or so, to firm up.

Use a sharp knife to trim the edges of the sandwiches, if necessary or desired.

Cut the slab into 12 squares. Serve frozen.
Nutrition
Serving:
1
g
Calories:
265
kcal
Carbohydrates:
40.6
g
Protein:
4.5
g
Fat:
9.4
g
Saturated Fat:
5.8
g
Cholesterol:
29
mg
Sodium:
221
mg
Fiber:
1.1
g
Sugar:
17.9
g