Whiskey Spiked Coffee Ice Cream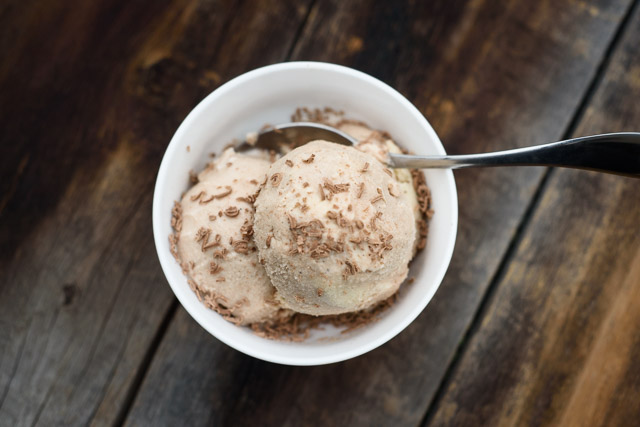 Making homemade ice cream is a fun activity for the whole family. If you are truly addicted like we are it's time to up your ice cream game this year and make it quick and effortless. This time, we went with some more adult flavors… and it was delicious!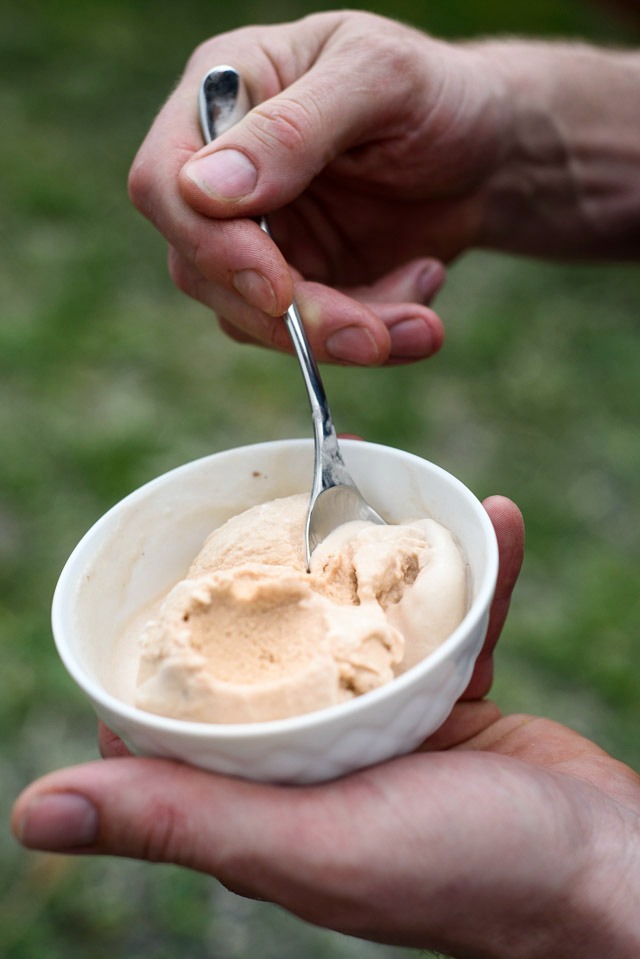 I don't know about other families but our family…is an ice cream kind of family. We rarely break out cakes or cookies but it's a common occurrence for scoops of ice cream to perch precariously on little ice cream cones and drip around our house.
We've had a few different ice cream makers over the years but I've been pining over a compressor ice cream maker forever and after trying out the Gourmia SleekServe Ice Cream Maker I have to say…it is one of the easiest we have ever used.
I absolutely LOVE that it takes zero prep to use this machine. No fussing with a freezer container or having to remember to get ice and rock salt at the store. Quite literally with a flip of a button you are churning away. Perfect for when you are craving ice cream quickly!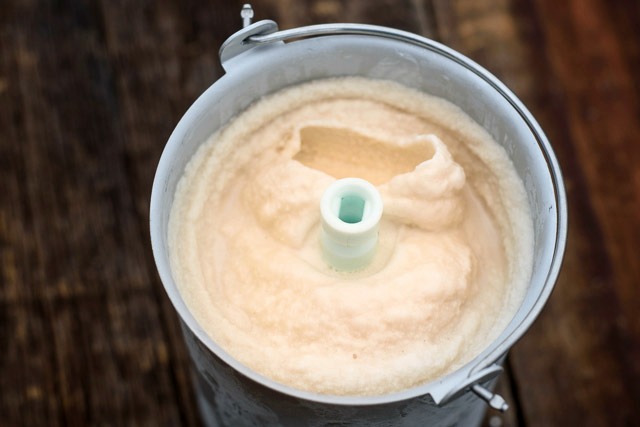 The other thing that I really love about this is that you can fill the container with the mixture without it being turned on. With a freezer insert, you have to have the beater mixing as you pour in or your ice cream mixture will freeze immediately when it hits the insert and jam your beater. Since your canister isn't pre-frozen in this version it makes it a breeze to fill and start with no concerns. Love!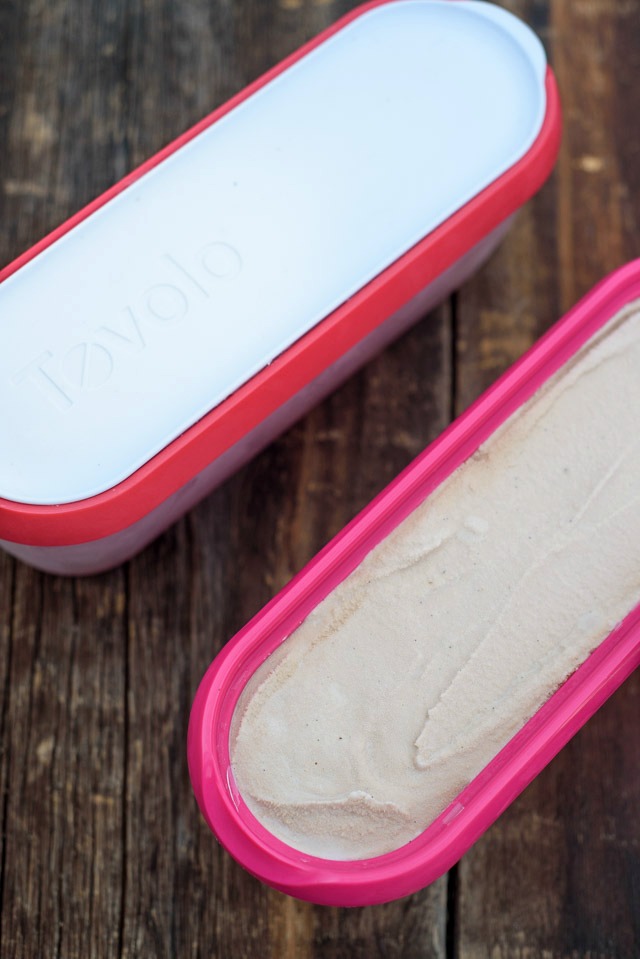 Once your ice cream is churned you'll want to freeze it a bit longer to get that true scoopable ice cream and there is nothing better than a Tovolo ice cream tub. They fit the exact amount of ice cream from this machine and also fit in the door of most freezers.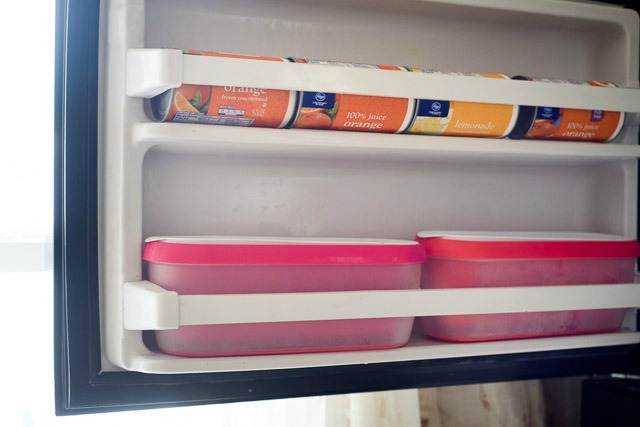 They also make those perfect scoops since they are nice and long. So handy!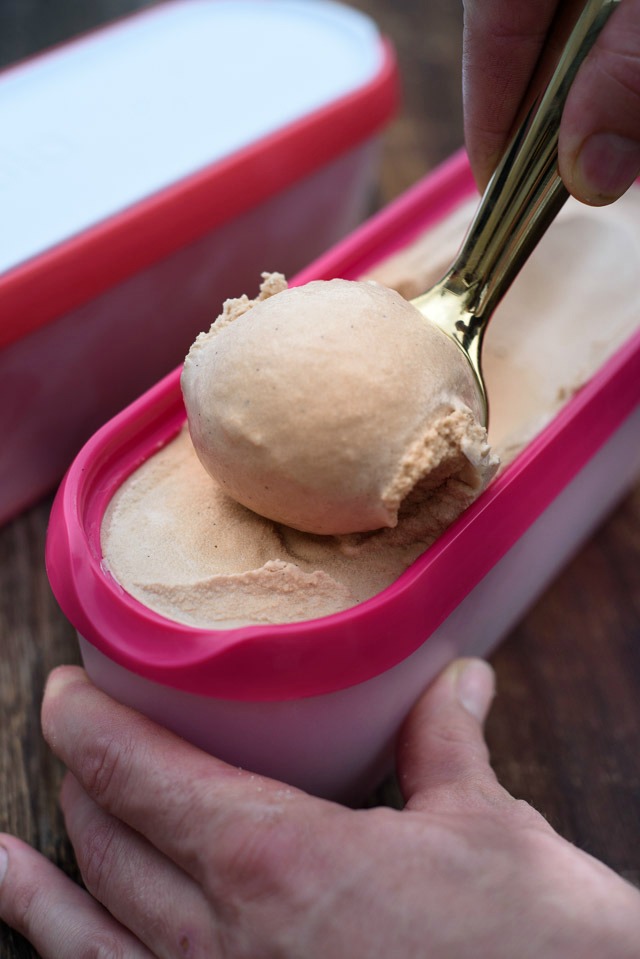 We decided to use the manufacturer's base recipe for this ice cream and I absolutely love it because it doesn't require creating a custard base. It's just a mix and go kind of recipe. I'm definitely excited to try some creamy egg based recipes in the future but I love that this doesn't require any cooking at all.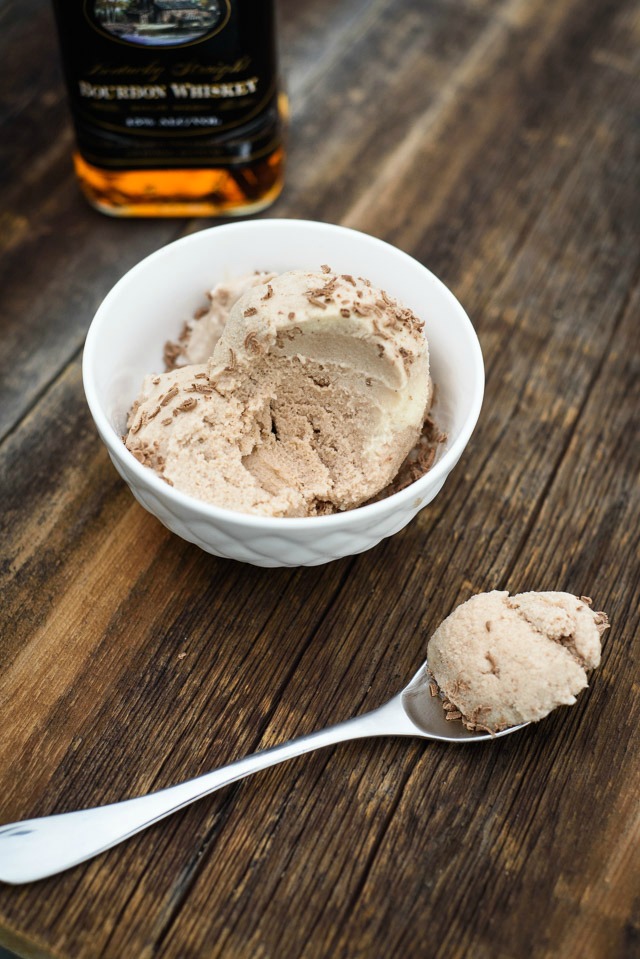 And with whiskey and coffee? It's hard to turn down my 3 favorite things in one bite.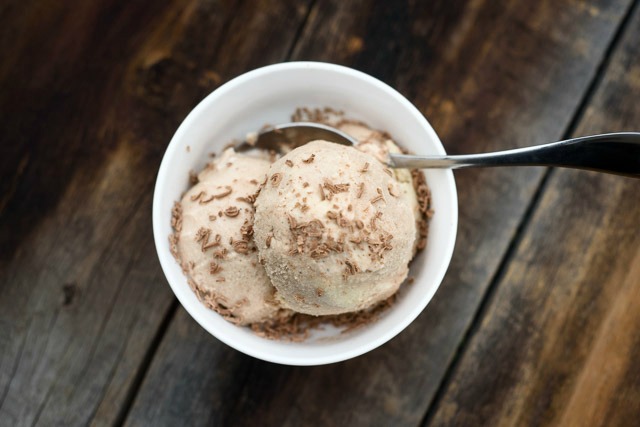 Whiskey Spiked Coffee Ice Cream Recipe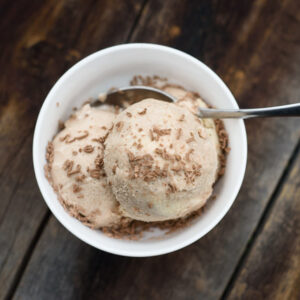 INGREDIENTS
¾ cup whole milk
½ cup granulated sugar
2/3 cups heavy cream, well chilled
1 – 2 teaspoons pure vanilla extract
¼ cup coffee, strongly brewed
2 tablespoons whiskey
INSTRUCTIONS
In a medium bowl, use a hand mixer or a whisk to combine the milk and granulated sugar until the sugar is dissolved, about 1 – 2 minutes on low speed.
Stir in the heavy cream, vanilla, coffee and whiskey to taste.
Turn machine on, pour mixture into freezer bowl through ingredient spout and let mix until thickened, about 40 minutes.