Up Your Trick or Treating Game with a Spooky Front Porch Cider Station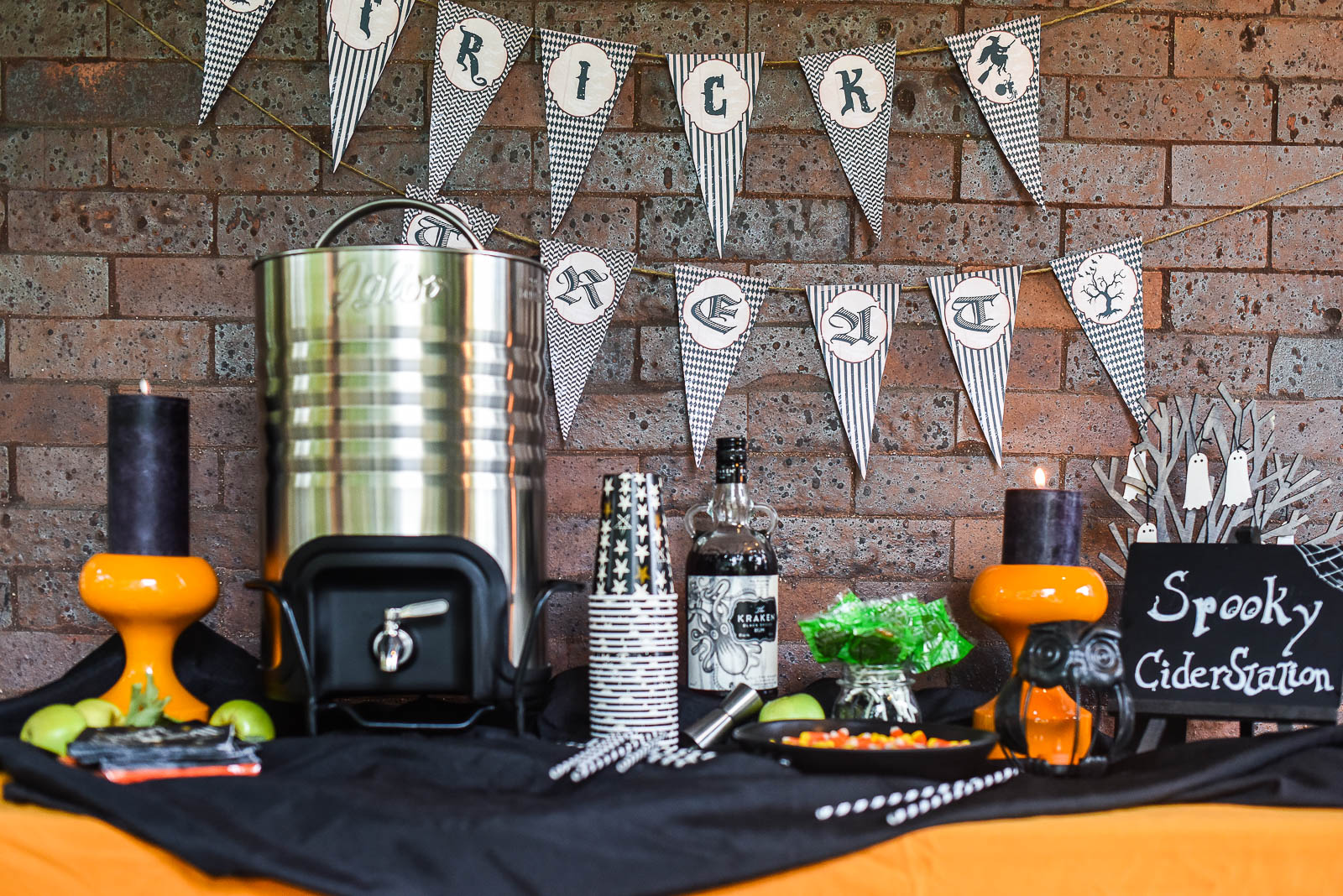 Whether you're home answering the doorbell this Halloween, or escorting a gaggle of little goblins around the block, offering a front porch cider station is a great way to turn trick or treating into a neighborhood-wide part.
In our community, Halloween festivities start earlier in the month with a Kids' Halloween Parade through the neighborhood. Our front porch apple cider station was a welcome stop along the route, transforming our front yard into a spontaneous destination.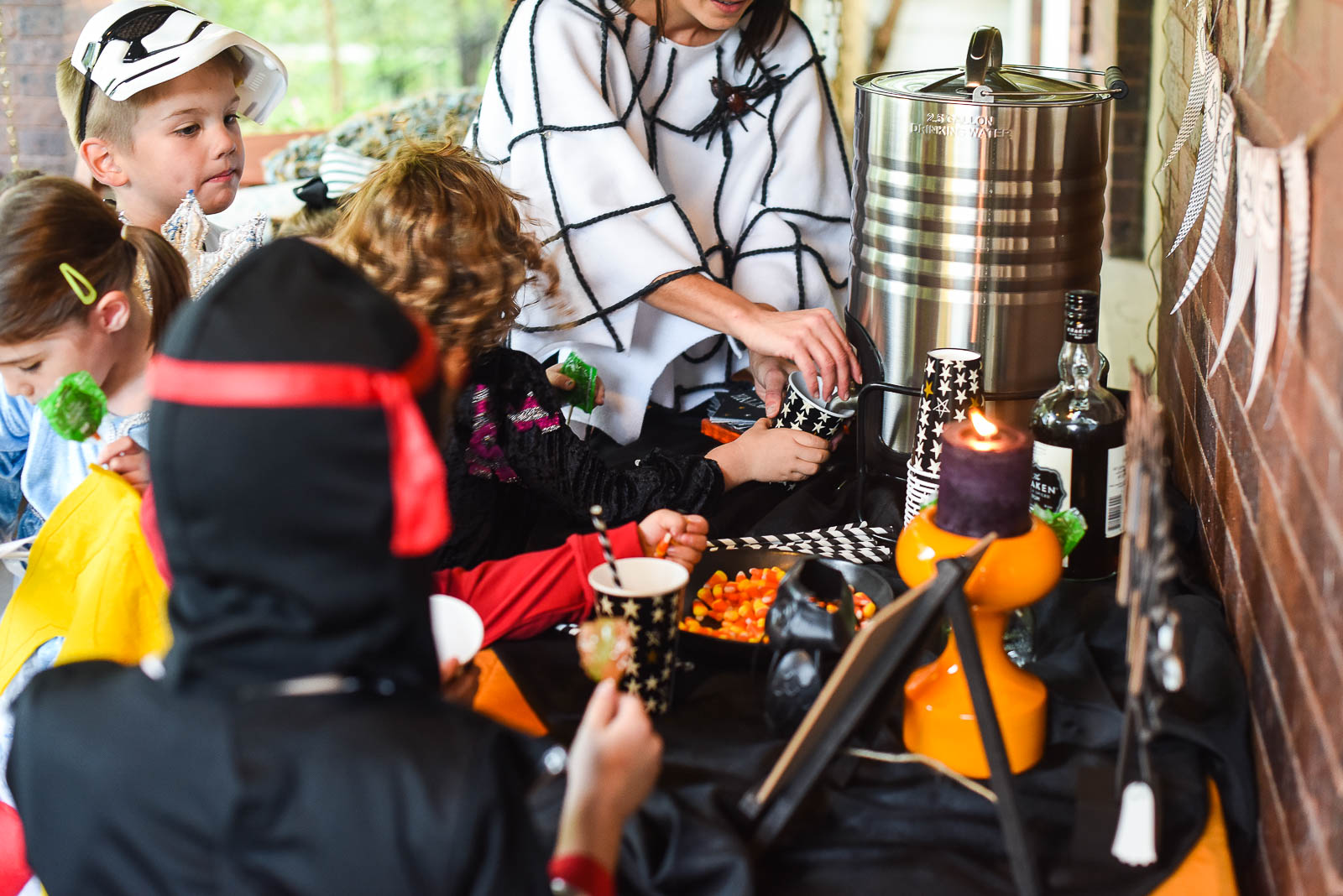 Something about offering a beverage encourages everyone to linger a bit. If the weather is warm, offer your cider chilled for a quick thirst quencher. On colder evenings, hot cider will be a welcome warm up. We use an insulated cooler that helps maintain the cider's temperature whether it's served warm or iced. We also set out cinnamon sticks, a few candy mix-ins and an optional spiced rum mixer (for the grown-ups) as extra Halloween fun.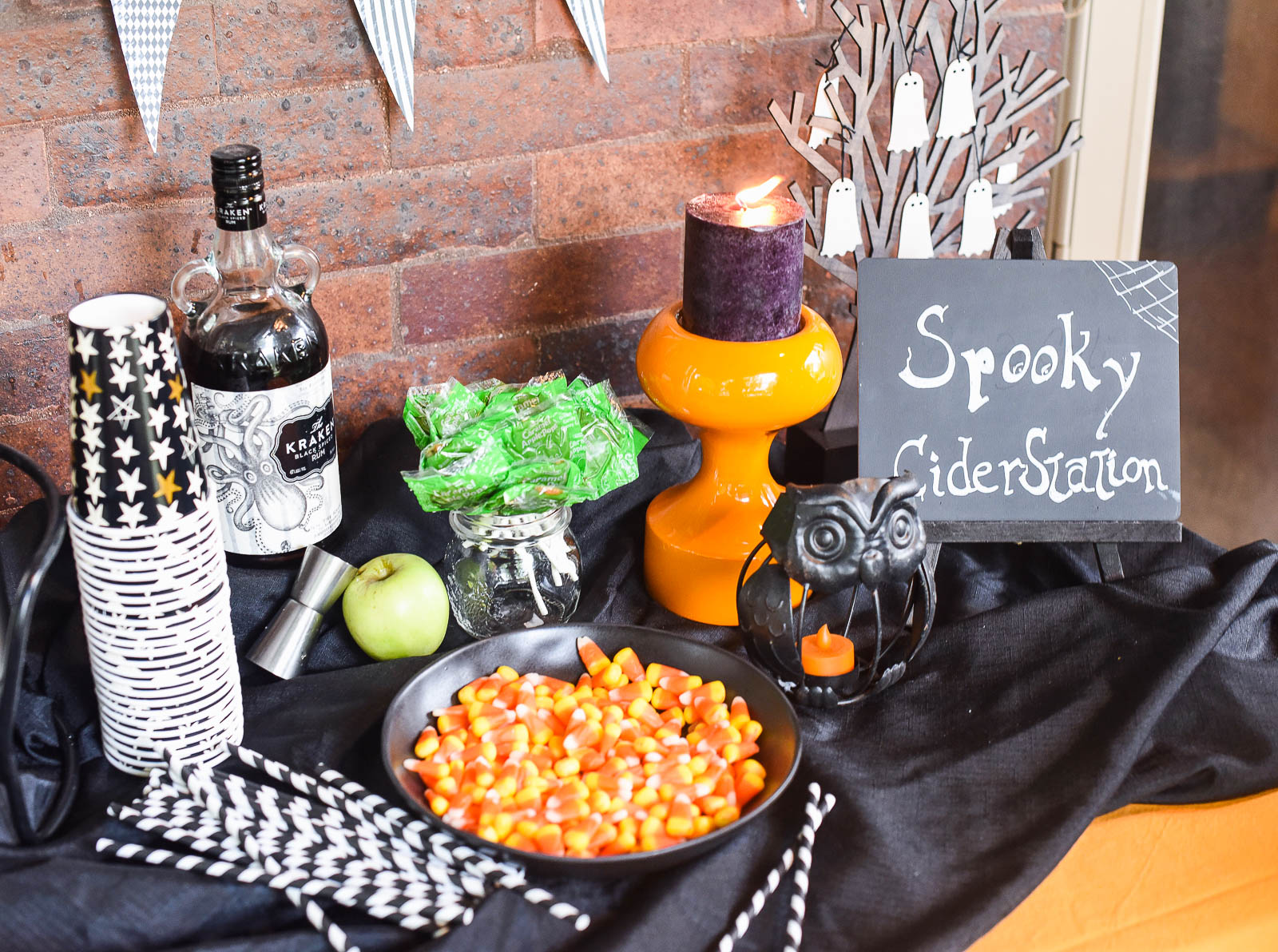 After grabbing their candy, our trick-or-treat guests immediately make a stop at our apple cider station, customizing their beverage as they please. A few decorations, like this beautiful tree and ghost ornaments give the space a festive feel, while eco-friendly disposable cups and straws make it easy for everyone to sip as they stroll the block.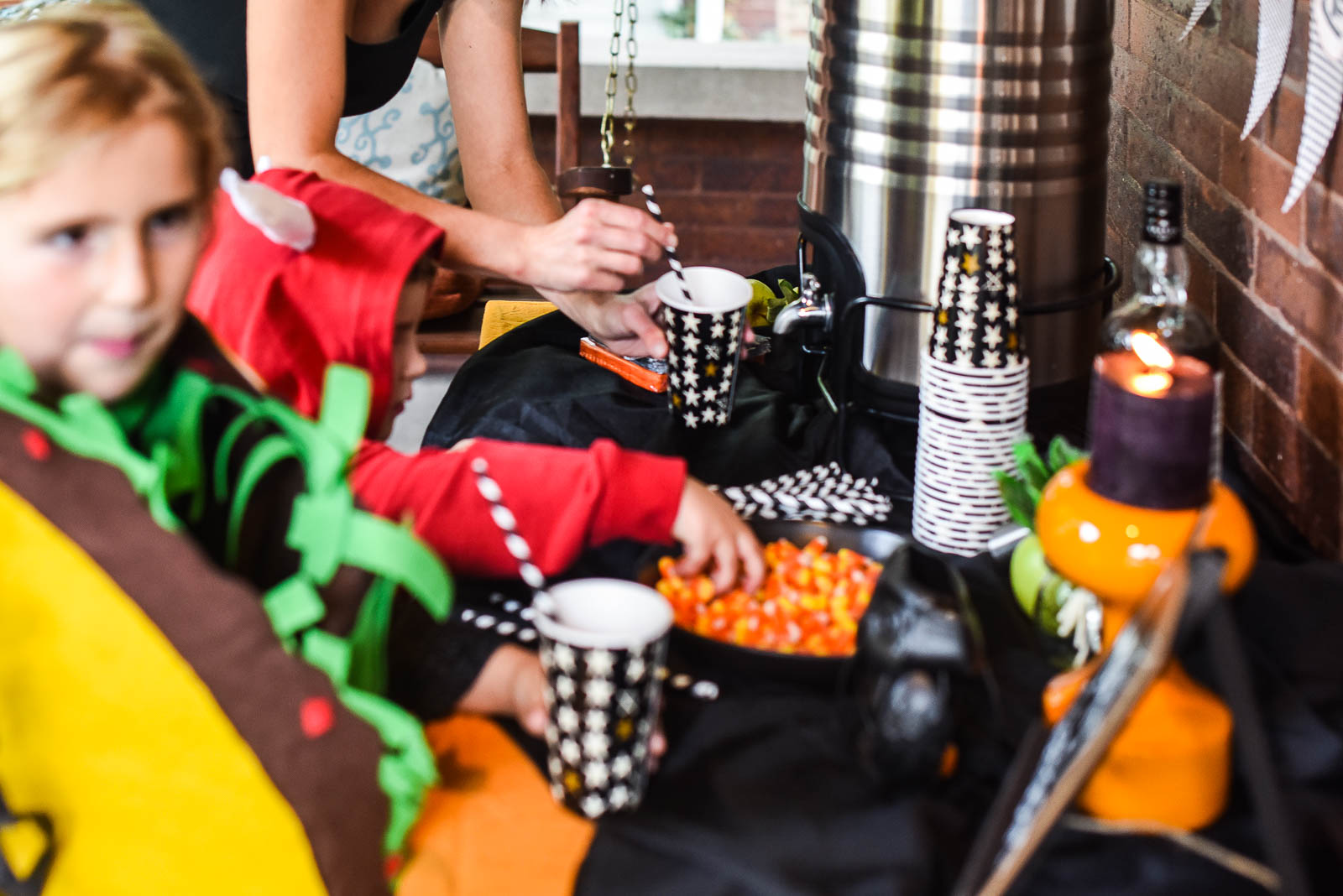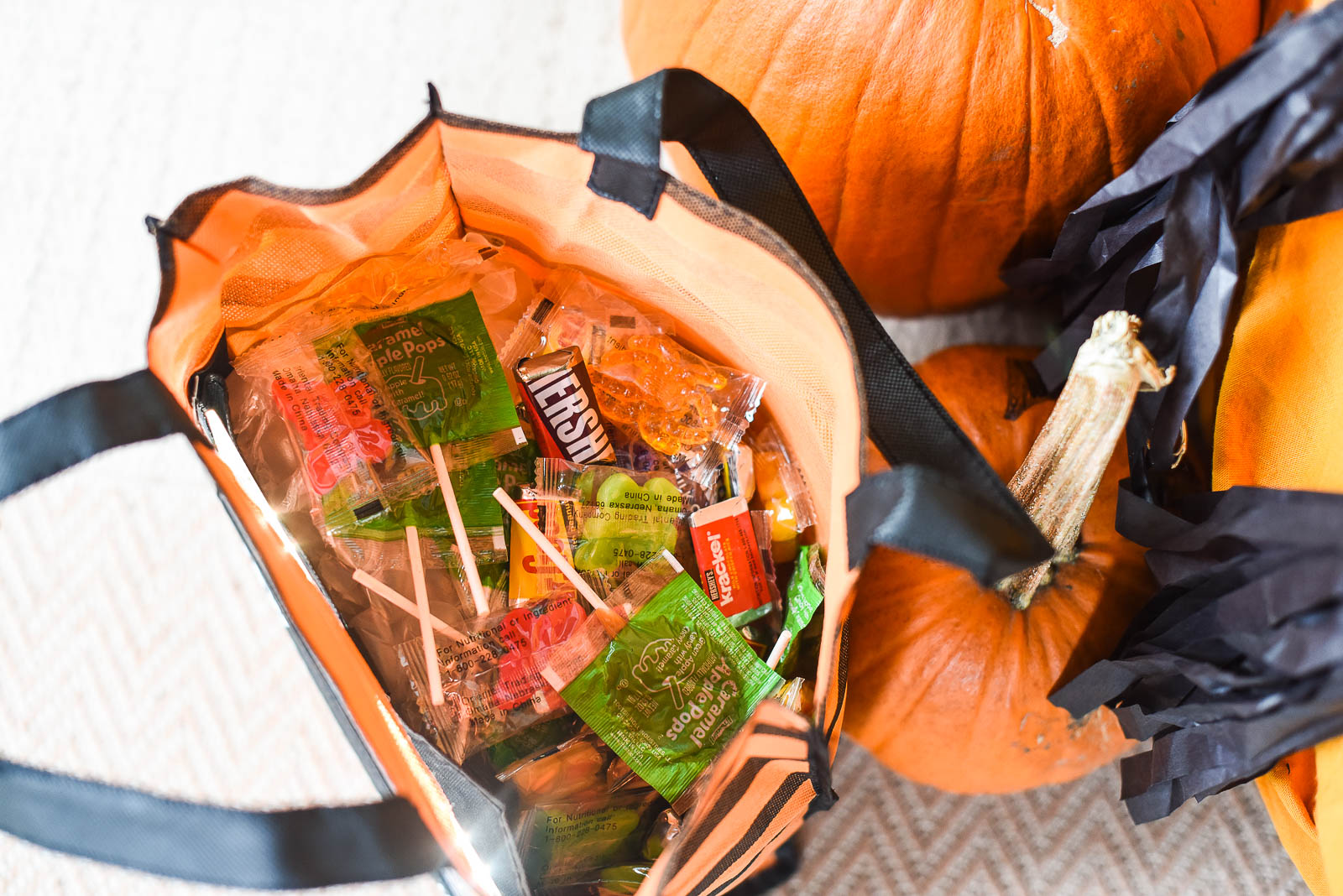 Some even use this little boo-break as a welcome respite and an opportunity to start examining their candy loot.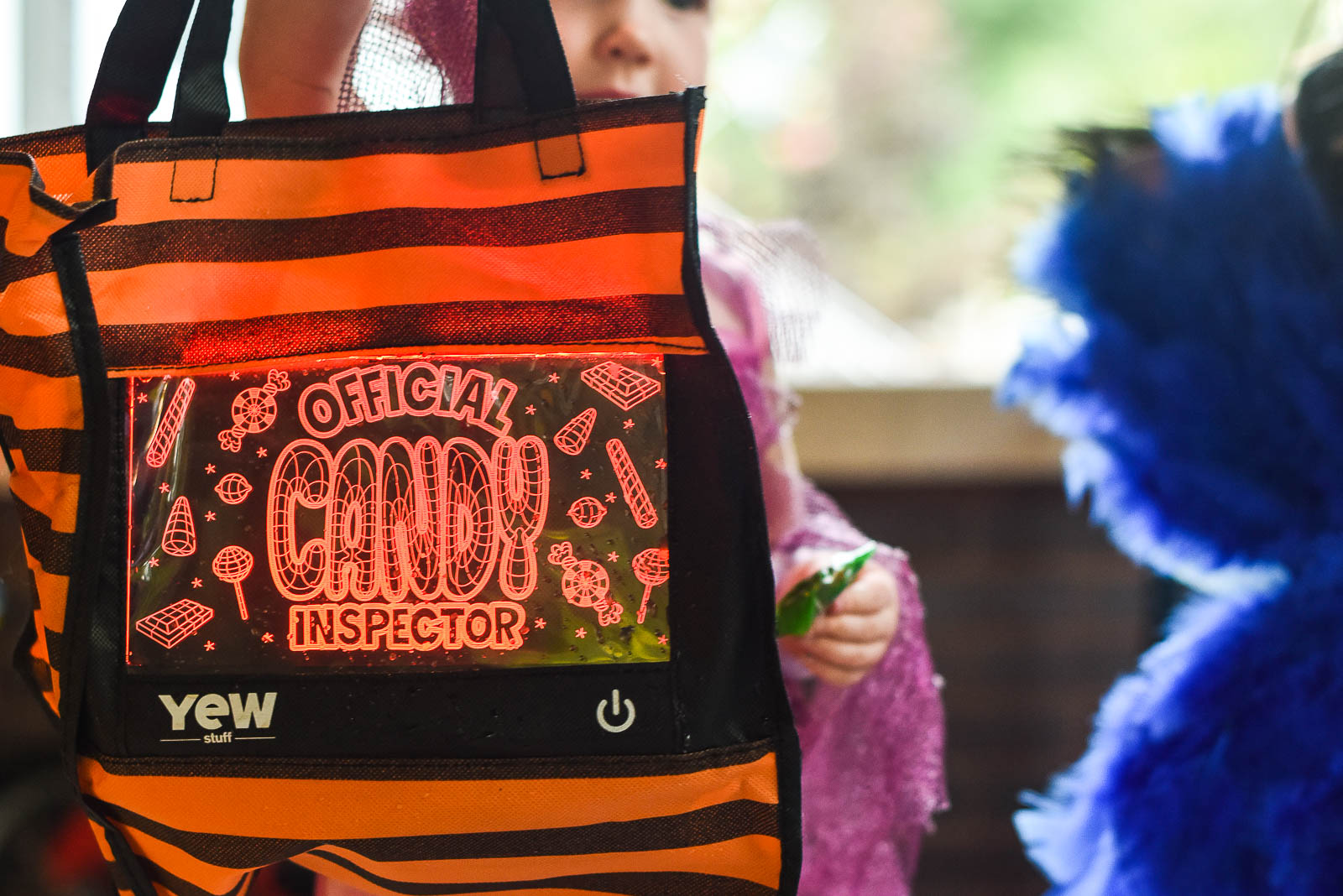 No matter how long they linger, we're grateful that they do. In our part of the country, Halloween night tends to be the last outdoor event of the season. Our spooky apple cider station is the perfect way to toast with the neighbors one last time before everyone heads indoors for winter. If you're up for an extra dose of Halloween spirit, set up your Spooky Cider Station and drink in the fun — if you dare.