Stay Warm While Throwing an Indoor S'mores Night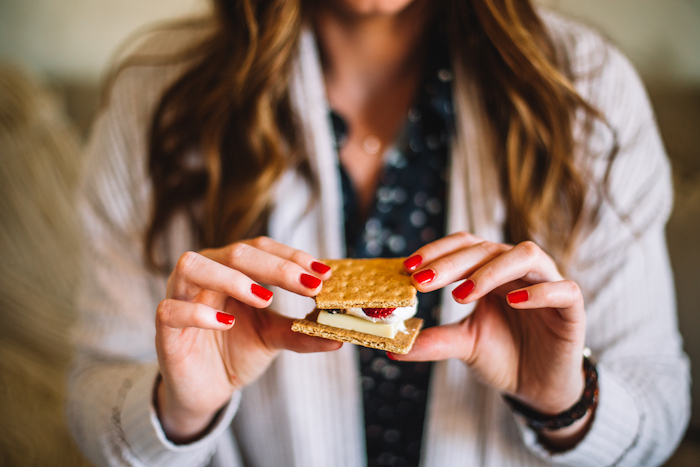 An indoor s'mores party is the perfect way to have the carefree feelings of summer while avoiding the cold outside during the winter. Change up your at-home evening routine with a gooey, chocolatey, treat that will warm you up from the inside out.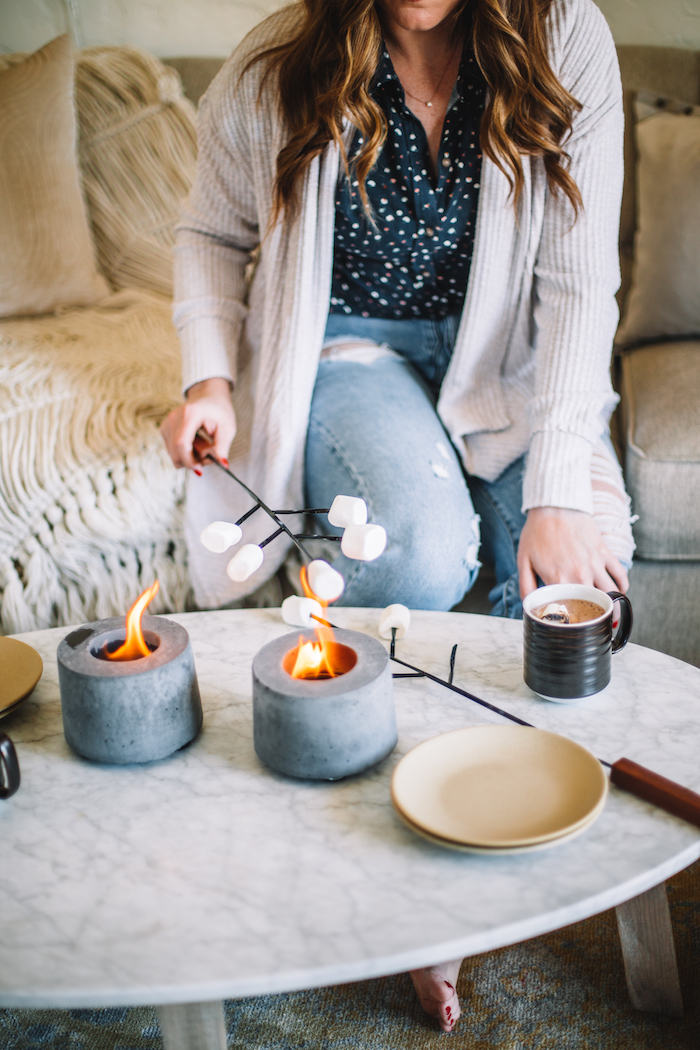 There is no reason you need to wait until June to throw a s'mores party with your close family and friends! Bring the fire (safely) inside with an indoor fire burner and have the same marshmallow-roasting fun you've enjoyed since childhood.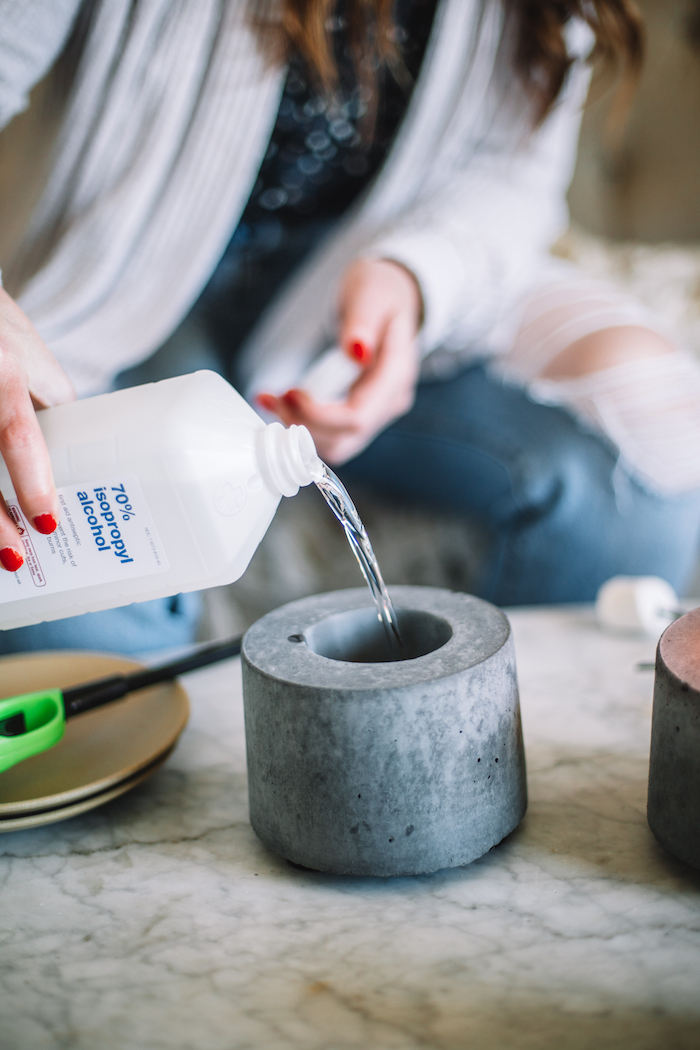 FLÎKR Fire – Simplified Ambience

By Flîkr Fireplace

Shop Now
While I was definitely skeptical of an indoor fire burner when they first started getting popular, much research and a little experience of my own made me a convert. As long as you are not using your burner in a small or enclosed space and your home is properly ventilated, you're good to go! I'd recommend keeping a window open to let out smoke and welcome in the fresh air.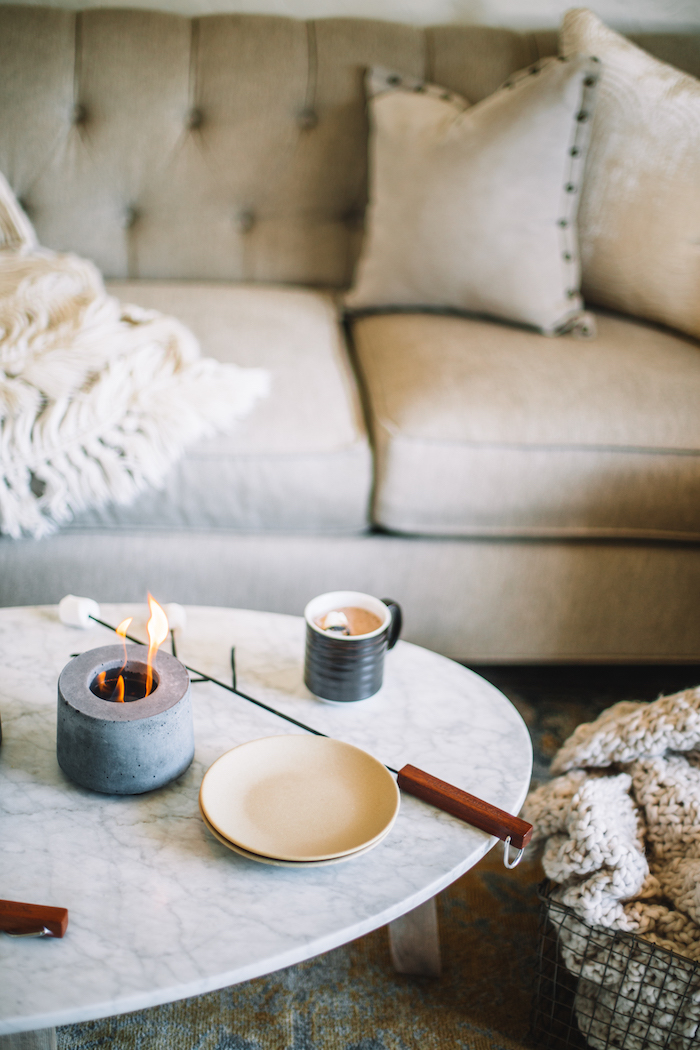 Non-Stick Marshmallow Twig Skewer

By Charcoal Companion

Shop Now
With s'mores, it's all about the toppings.
You can't have an indoor s'mores party without a huge spread of different toppings and ingredients. We all know the basics — chocolate, crackers, and marshmallows — but how much are you willing to change it up?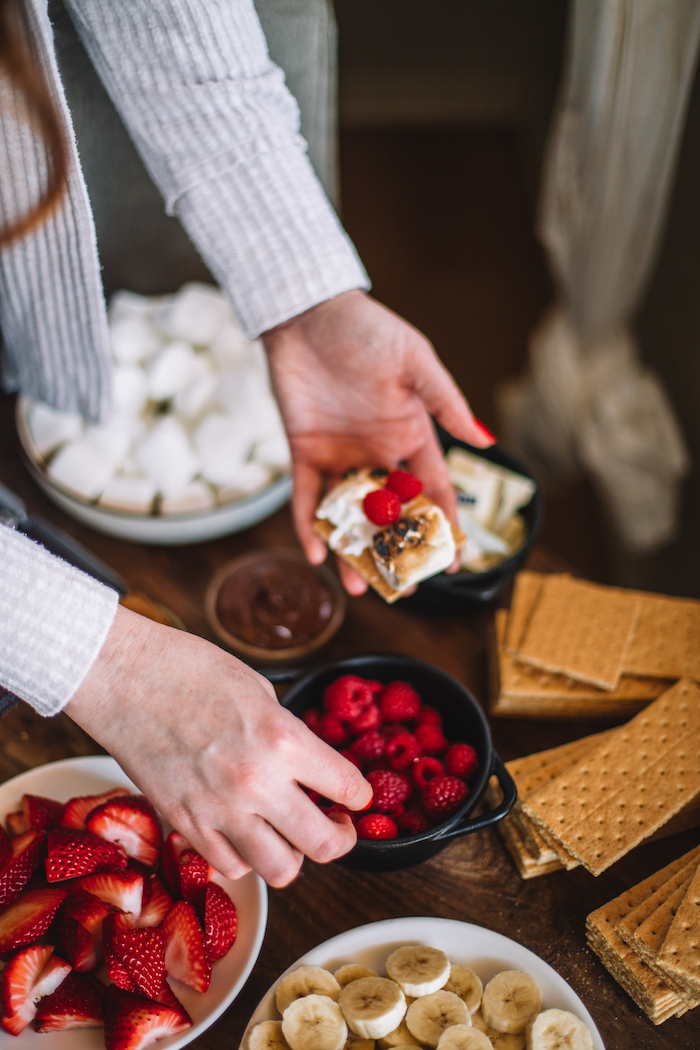 Try a new s'mores flavor with some of these sweet add ons:
Fruits: Cold or cooked, you really can't go wrong with sweet strawberries, blueberries, or raspberries as a nice topping to your rich s'mores. Think your favorite pie filling, but a dollop added to freshly roasted s'mores.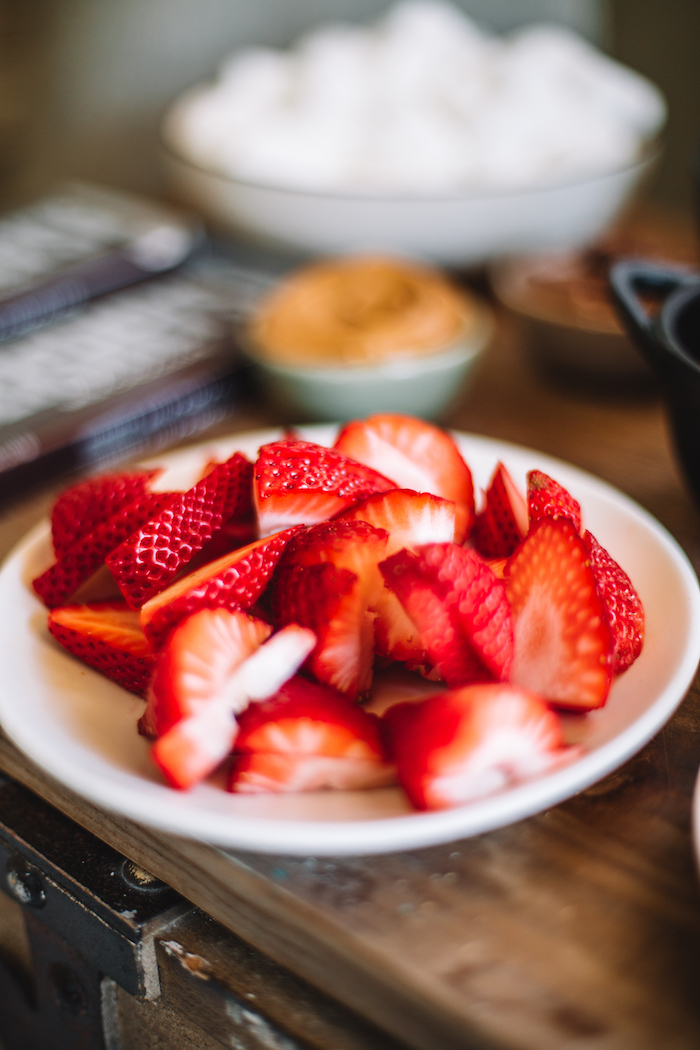 Spreads: An easy add on, especially for the kids, is to have bowls of chocolate spread, peanut butter, Nutella, and any other favorites to spread onto the crackers either before or after roasting.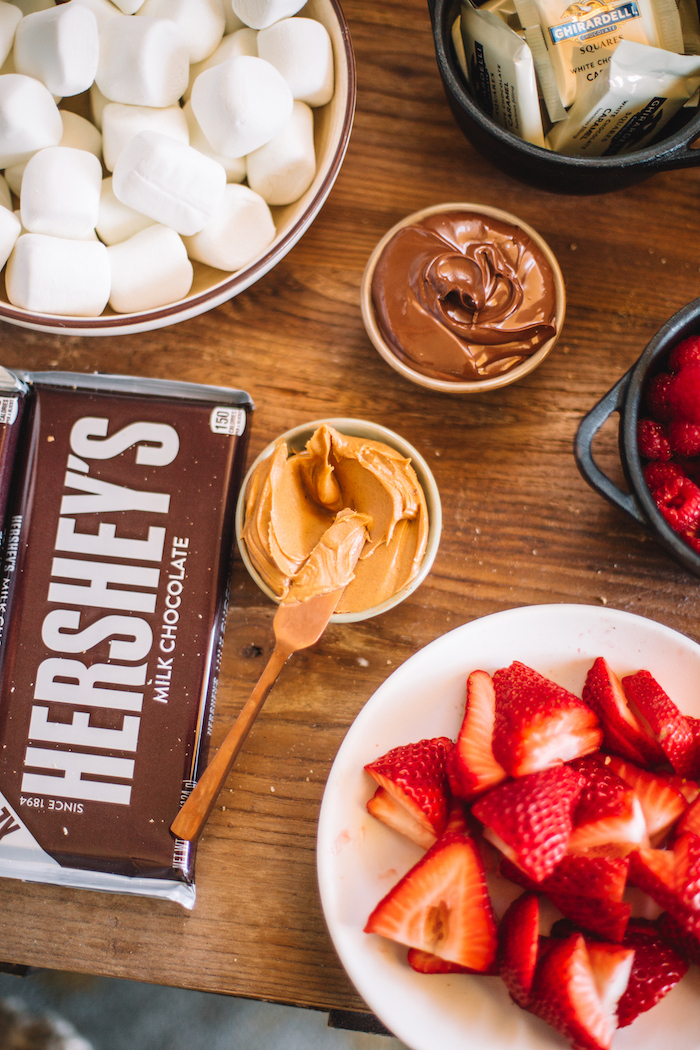 Bacon: Hear me out, I had never heard of this until recently, but you can cook small strips of candied bacon and then put them between the chocolate and marshmallow — THEN you melt it all together. If you're a bacon lover, you are going to have to try this combination.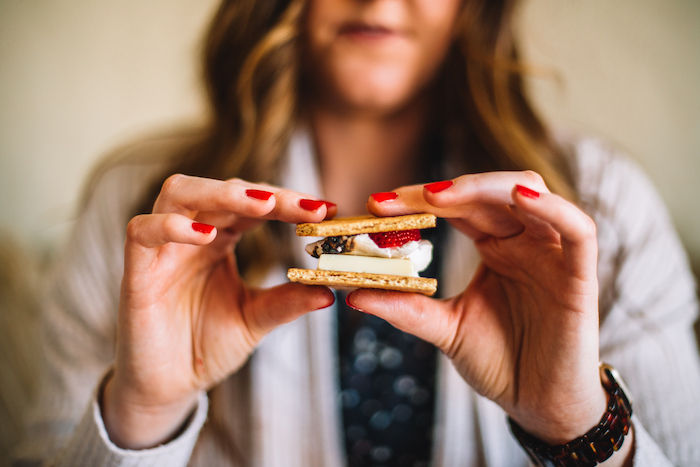 How to make your Indoor S'mores Party happen:
Set a warm and cozy atmosphere. You all know I love decorating, and over the past year, I have perfected my recipe for the warmest, coziest, most work-from-home friendly atmosphere. That being said, it's important not to go too crazy for your indoor s'mores party — remember, there's going to be an indoor fire burner at the center of attention.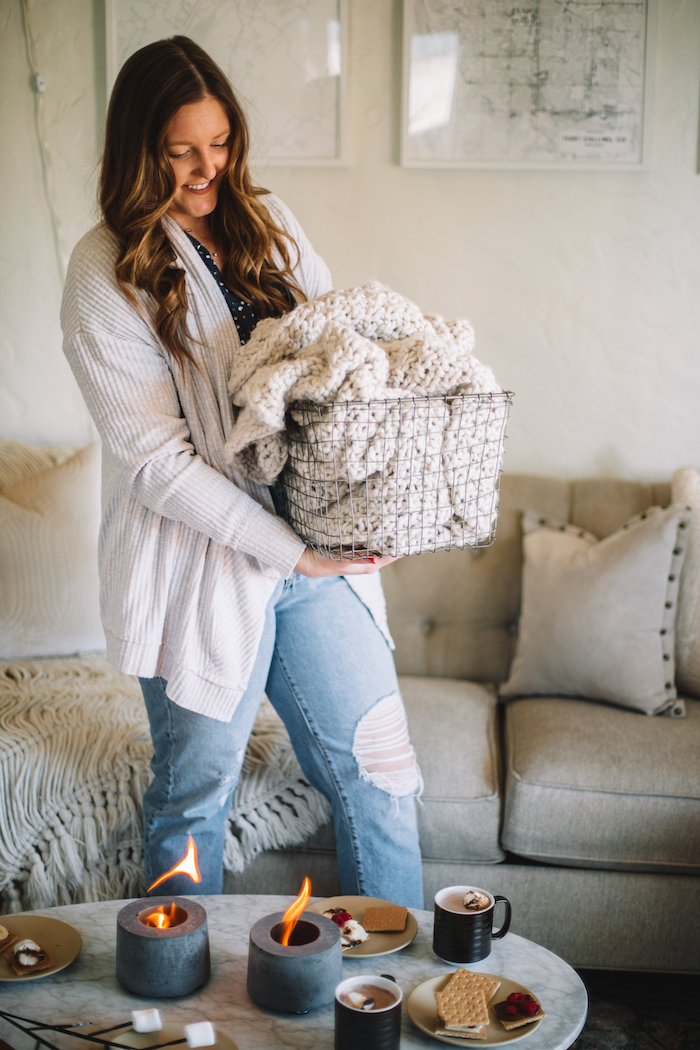 Cabo™ Storage Nest

By Design Ideas

Shop Now
Hang a few strands of twinkle lights, dim the lights, open a window, put on some campfire music, and enjoy the feeling of the fireside right in your living room.
Will-O-Wisp™ Lantern

By Design Ideas

Shop Now
Have beer ready for the adults at your Indoor S'mores Party. If you were having an outdoor s'mores party, you would likely serve beer, right? So you have to do the same indoors to keep the s'mores party truly authentic. Try a refreshing brew to fully embrace the summer s'mores atmosphere from your living room in the middle of winter.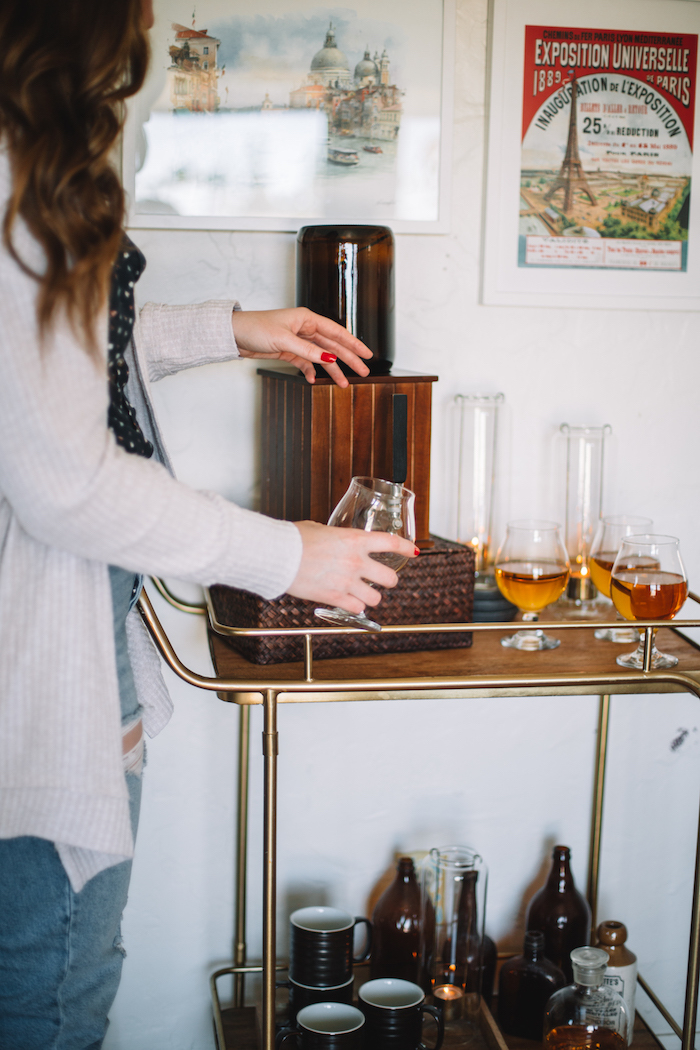 Growler Tap with 64 oz. Glass Growler

By Picnic Time

Shop Now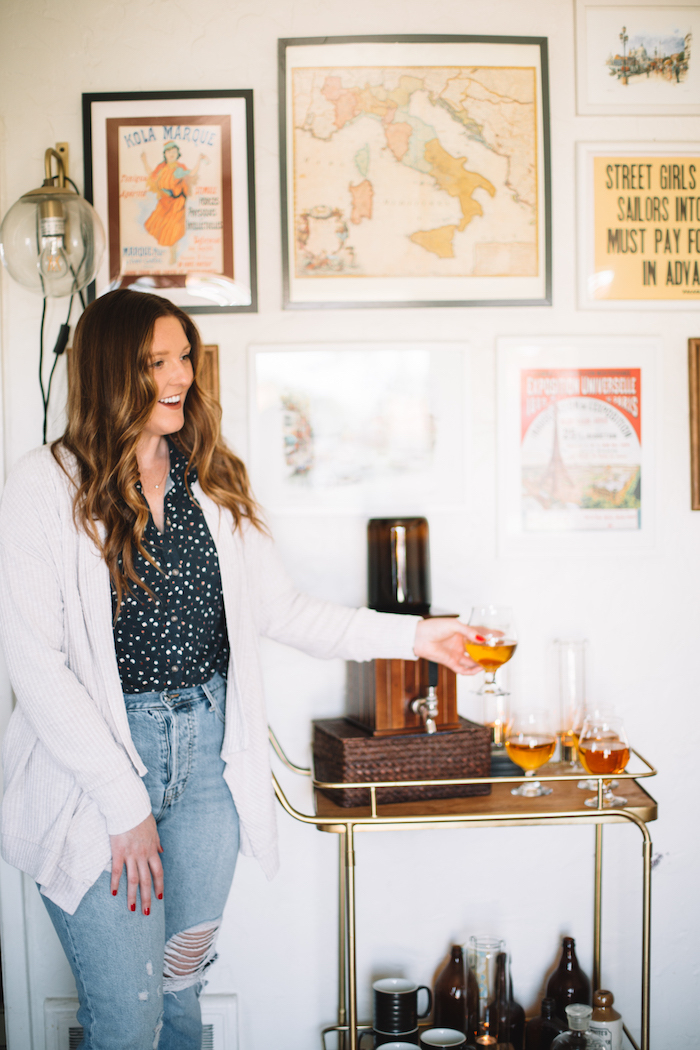 Final tips for throwing an Indoor S'mores Party:
Smart decor: Use different sized glass jars and containers to hold different types of chocolate and various sizes of marshmallows. Not only does it make for a really quick and easy decoration, but it's also easy to personalize your s'mores with everything organized.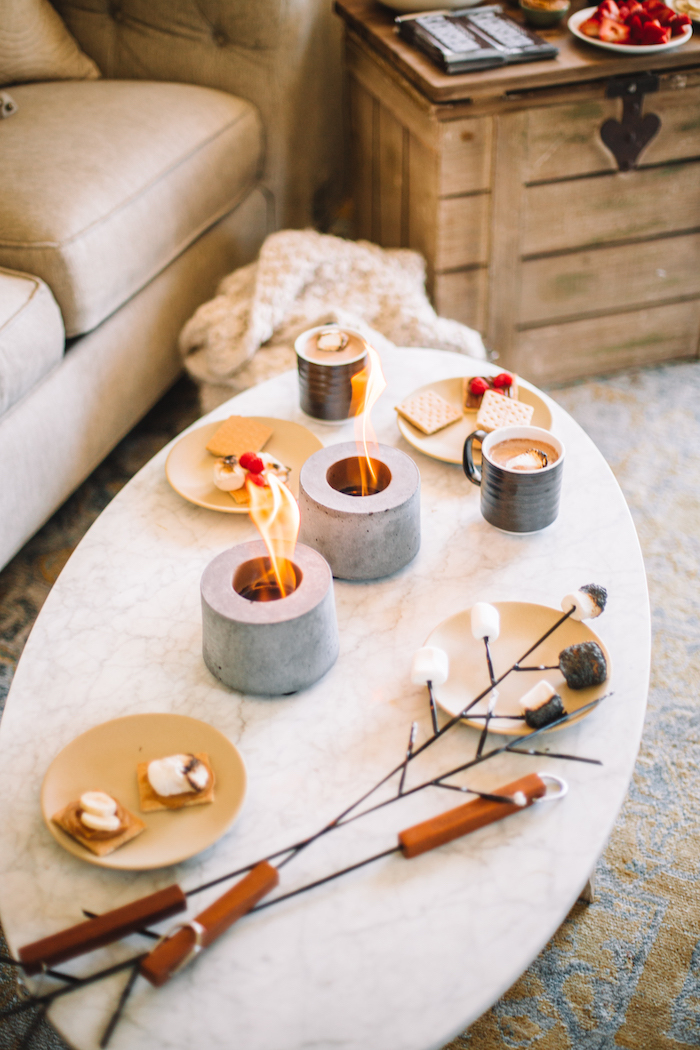 Kona Stackable Mug Set

By Tuxton Home

Shop Now
Cleanliness is key: With hands in jars and marshmallows being popped into mouths, I always make sure to have plenty of wet wipes nearby. After all, there's nothing worse than gooey marshmallow hands getting stuck on your living room furniture!