Traveling with Fido: Tips for Traveling with Your Pet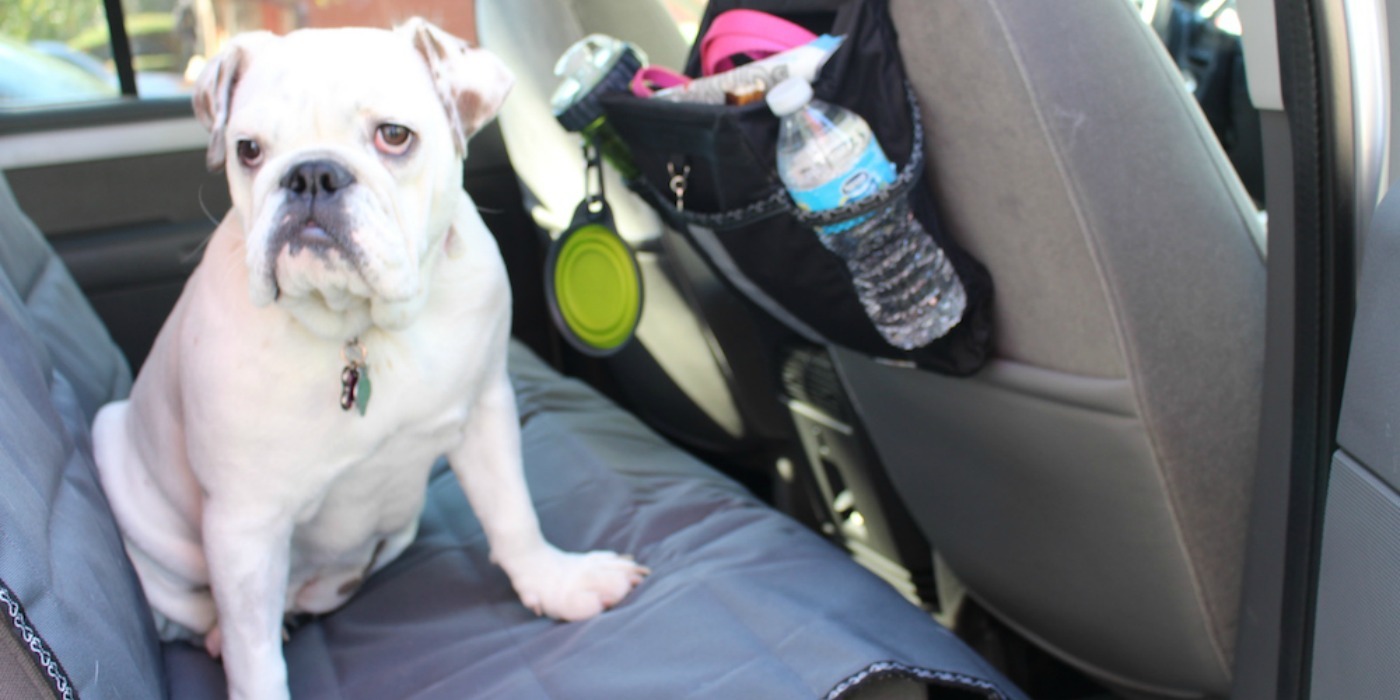 It's time to pack up the car and hit the open road for an exciting adventure with your beloved pooch. If you are planning a trip with your pet, then you are going to need some four-legged friendly accessories to make traveling a breeze. Here are some of my favorite items that will make your trip more organized and help Fido feel more comfortable for those lengthy amounts of travel time.
It's always best to do a few trial runs with your pet before heading out on a long journey. You want to make sure they won't get car sick or have anxiety so a couple weeks before your trip, try driving for small amounts of time and praising your pup with the appropriate treats after each car ride. By the time you are prepared for your road trip, your pet will be so excited to be your co-pilot.
Whether you have leather or upholstered seats, it's best to protect the interior of your vehicle with the Talus Wag N' Ride Seat Cover. This plush cover is waterproof and lined for a smooth ride during your road trip and it's also chew and scratch resistant for pups with sharp claws. I also bring along my dogs crate blanket so she will have a sense of calm and security on our long haul.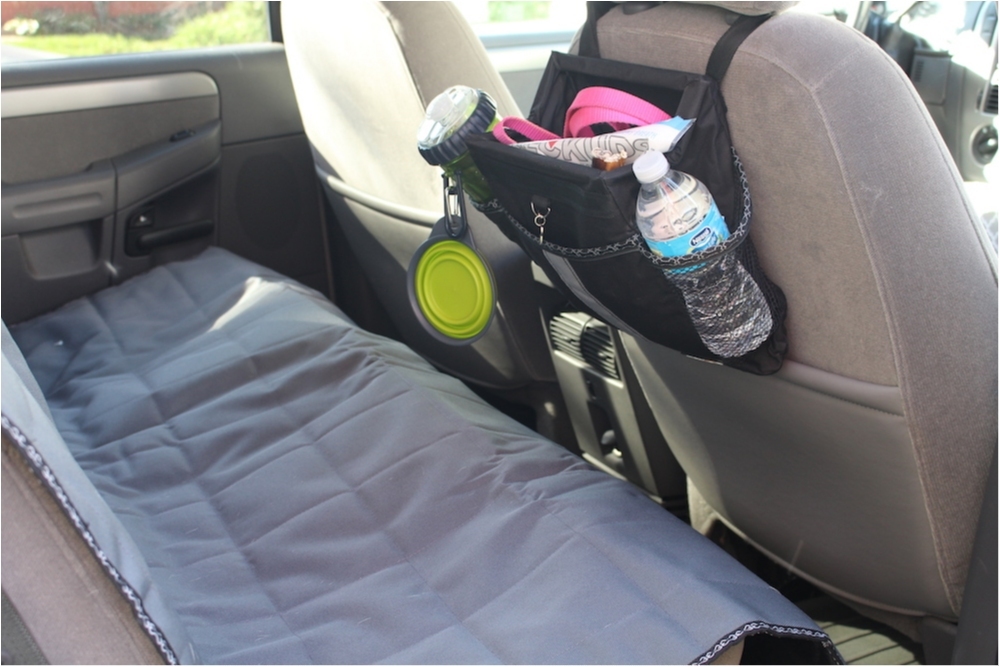 When packing up the car, it's important to bring along all the essentials that you normally might forget on an everyday outing with your pet. I like writing out a checklist that includes food, water, chew toys, treats, waste bags, leashes, and a dog bed. I also make sure to bring along any pet medications and their medical records as a precautionary. The Talus Wag N' Ride Doggie Organizer holds a plethora of these items and is designed to store your pets needs all while conveniently hanging from the back of your headrest.
As a general rule when going on a road trip with a pet, you should always carry enough water for not only you and your family, but for all of your pets that are on the road with you. It can get quite messy if you are trying to give your pet some water from a large container so Dexas has this created this convenient Snack Duo with Companion Cup to tote along some kibble and water. It also has a detachable pop-up bowl for a quick drink or bite on the go.
It's so important to schedule in stops during your road trip so Fido can eat some food, drink some water, and relieve himself about every three to four hours. Traveling might throw off the normal routine for your pet so if it's at all possible, map out some sights along the way that all of you can stretch your legs and grab a bite. I swear by this Elevated Pet Feeder by Dexas that has adjustable legs, which is great to set up on uneven surfaces like campgrounds.