12 Ways to Have the Coolest Locker in the Hallway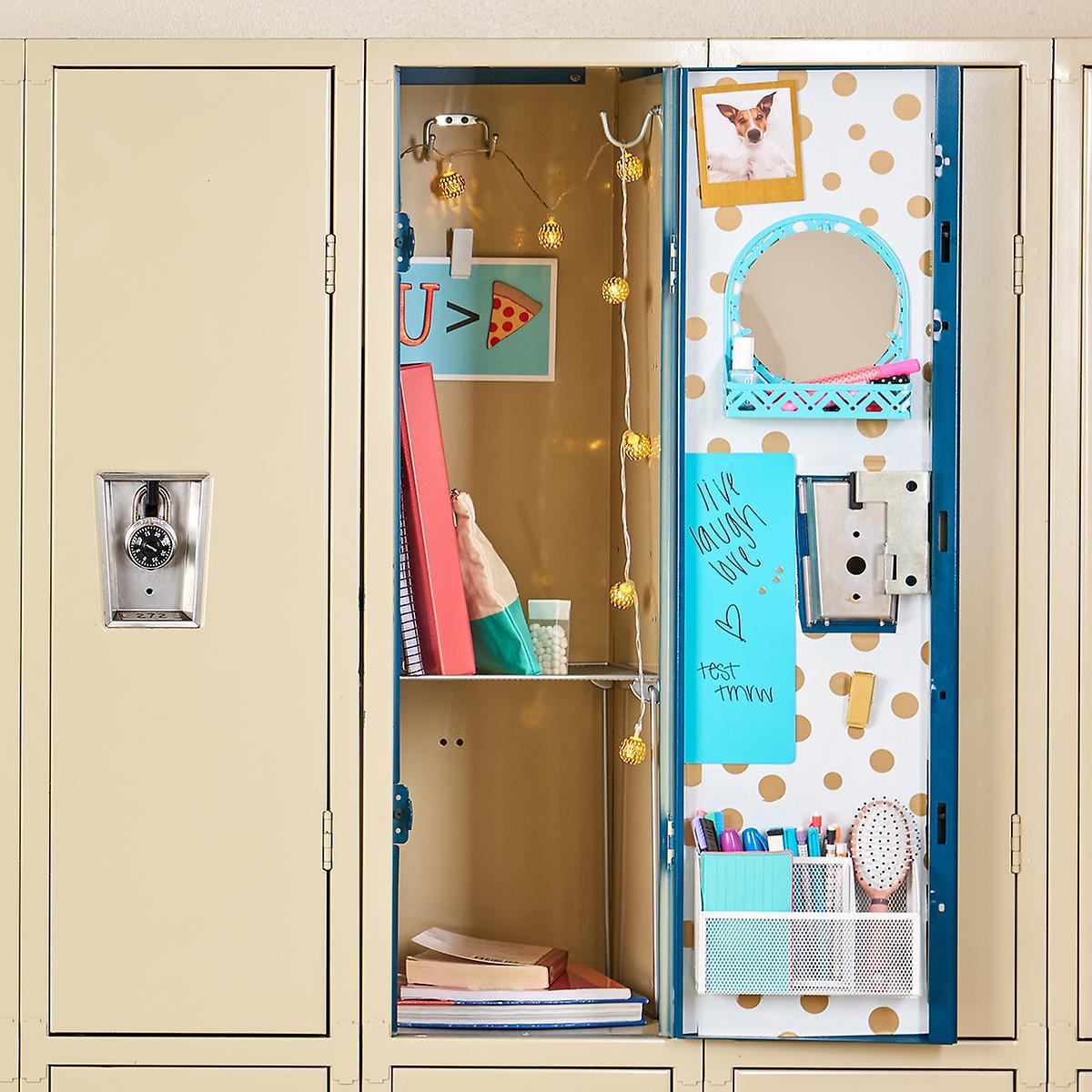 Back to school, already? It's true and so is the need to start thinking locker stuff. Lockers are a HUGE part of going back to school. It's more than the place to keep books, supplies and lunch. It's a teen's space to hang out in between classes, meet before study hall, keep a calendar (test on Tuesday!), touch up their makeup or hang their hat. It's basically their home at school, and it's important to them to show their personality and have the coolest locker in the hallway!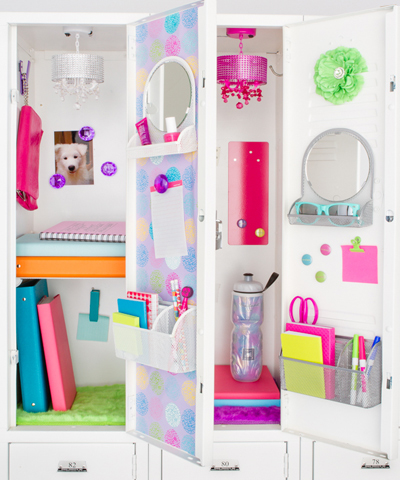 Here are a few tips and ideas they'll need for decorating (+ organizing!) their locker with some serious style:
Double your locker space with a Locker Shelf
Use a dry-erase Weekly Planner for assignments and schedules
Keep pencils, pens + markers handy using magnetic locker bins
Tape your class schedule to your locker door
Decorate with locker wallpaper for some extra cool
String lights or add a locker chandelier — très chic
Take check in between classes with a locker mirror
Use a Magnetic Dry Erase Board for notes to self or daily BFF inspo
Add fun! Spell it out with Alphabet Magnets
Color coordinate binders with textbooks
Keep a box or vanity organizer with drawers for the 'small stuff', like hair ties, makeup, and ear buds
Organize heaviest books on the bottom of your locker, lighter books and items on a locker shelf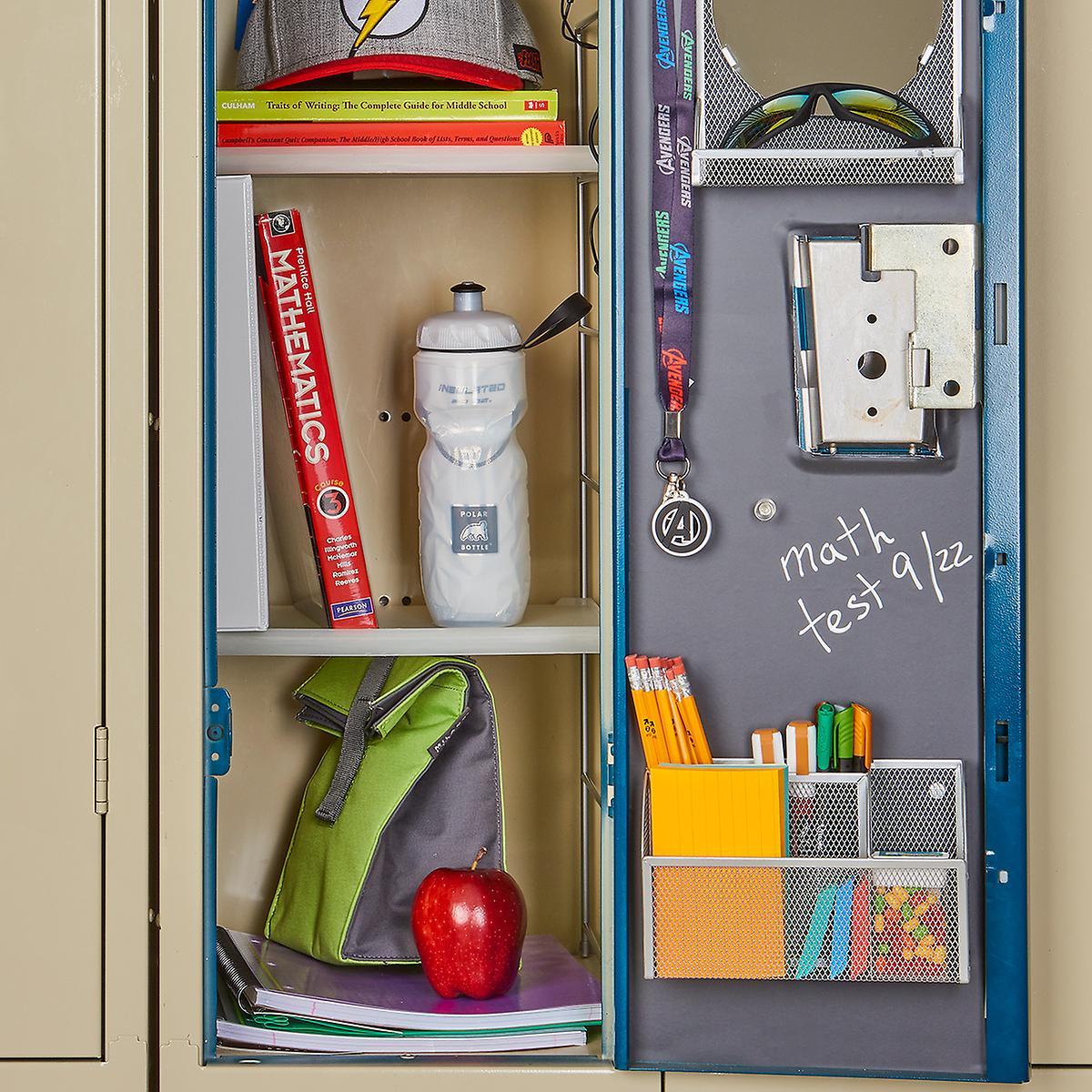 Must-Have Locker Supplies:
Hoodie — Keep warm in a cool classroom or cover up a lunchtime spill.
Deodorant — For after a gym class run.
Hair Ties, Clips and Headbands — Everything you need for a sudden bad hair day.
Extra pens, pencils, markers and notebooks.
A water bottle and HEALTHY emergency snacks to stay energized all day long.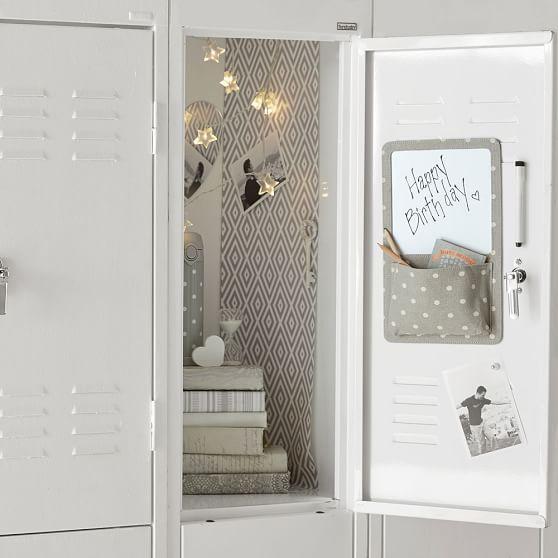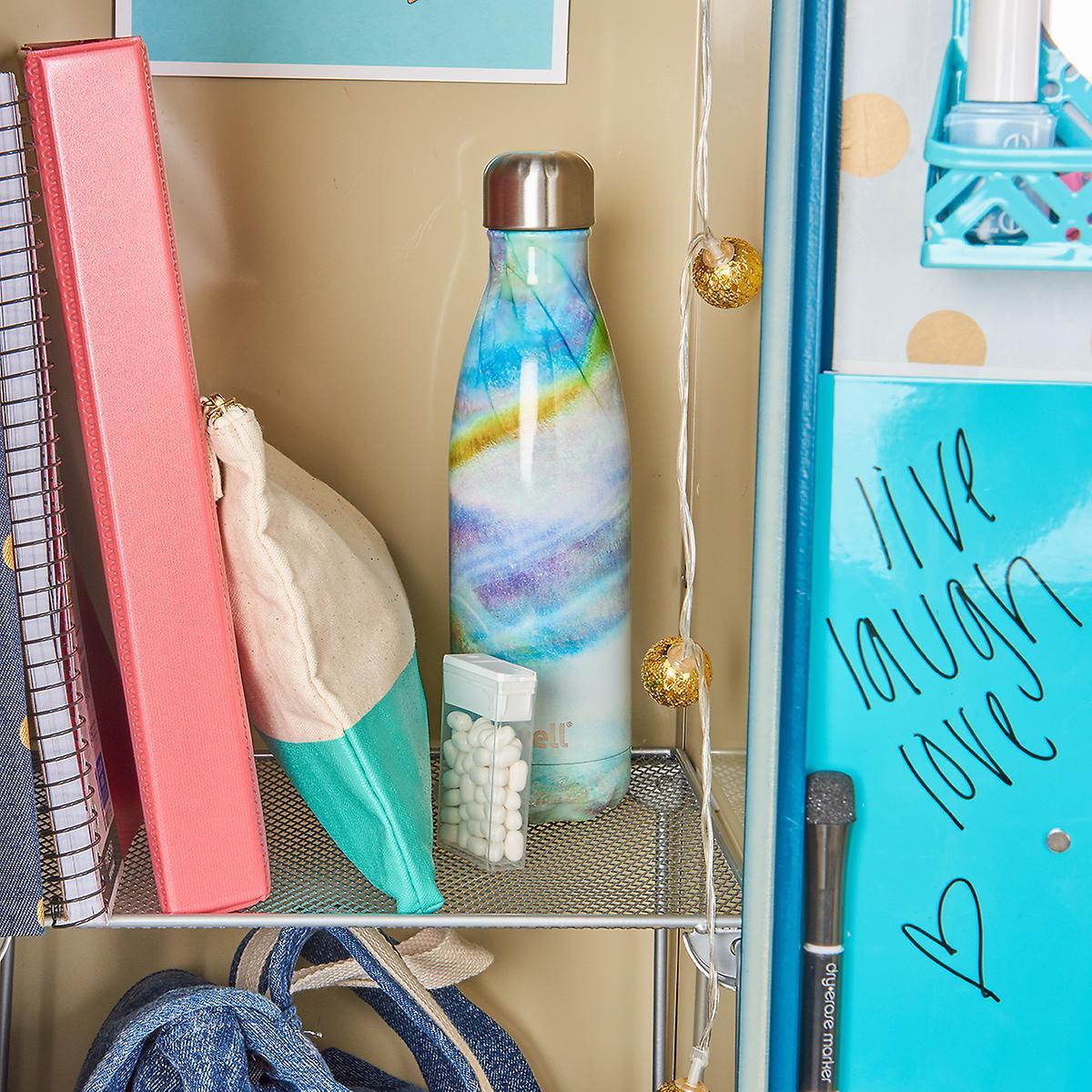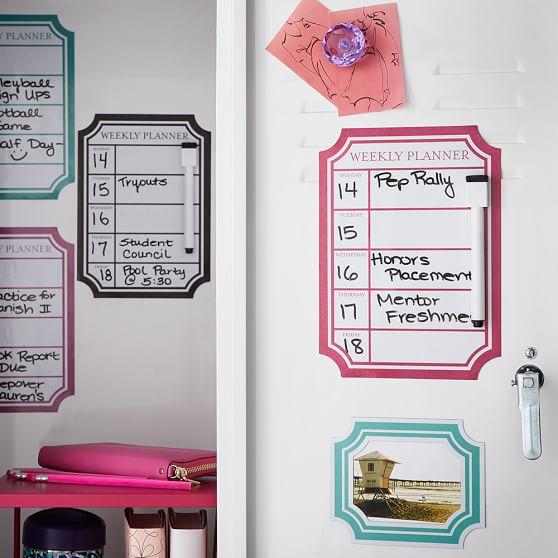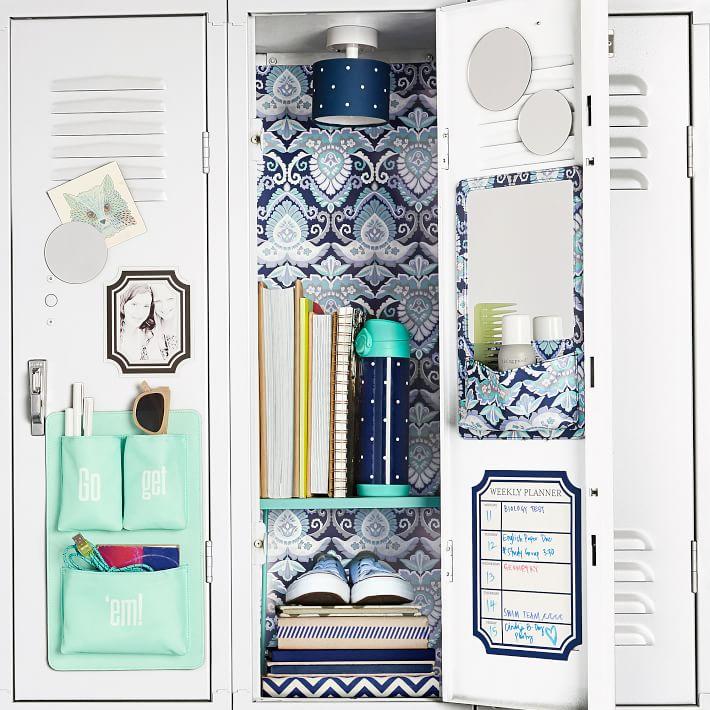 Help them get excited and take it up a notch for the first day of school. Pictures, a sweet note in their backpack or lunch and a few tchotchkes from home will kick start their new school year!