Transform Your Entryway for a Great First Impression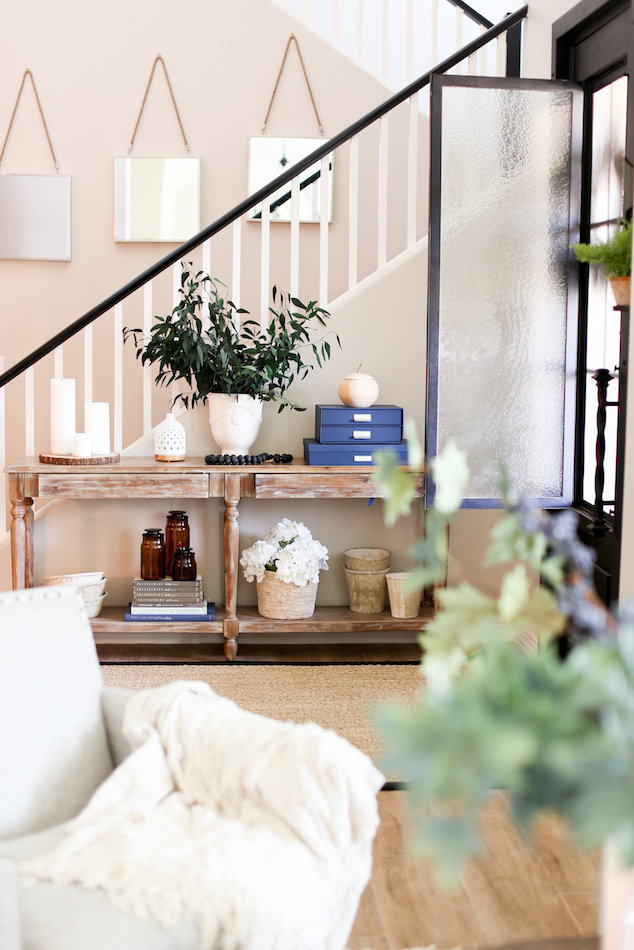 First impressions are great. Lasting impressions are even better. When it comes to decorating your entryway, BOTH should be considered. At first glance your entryway should be uncluttered and functional. Style-wise, it should reflected the aesthetic of your home! Sounds like a lot of pressure right? Don't worry. With a few easy tips, you can have your entryway looking and feeling like the best room in the house!
Let me first start off by saying not all entryways are the same. I happen to have a mudroom right off the garage that serves as more of our "everyday" entryway. You'll find a row of hooks, a bench, and tons of sand from the playground. This entryway is where we greet our guests. We also have a closet around the corner for their shoes and bags. So this entryway is more about a little moment of style that serves as an introduction into our home.
Choose a Theme
When deciding how to decorate your entryway, make sure you choose a theme. It should reflect the rest of your home. My home is a mix of neutrals, greens, blues, and wood tones. My style is also influenced by global pieces and I love a touch of black. So my entryway reflects that!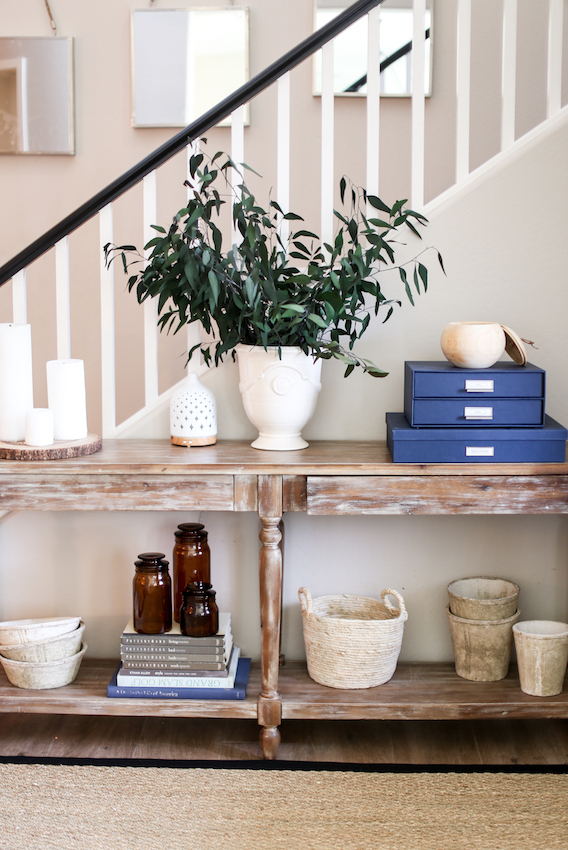 Anchor Piece
If you have enough room decide on a piece of anchor furniture. It may be a console, bench, chair, dresser or even a carved piece of wood with hooks. No matter what have one piece that gives the space a statement.
Scent
Entryways are THE perfect space to light a candle. So when your guests walk in they immediately can feel the love. During the fall season I love to light a few candles for that cozy ambiance. During the summer I keep things fresh with a few well-scented oils and a beautiful diffuser.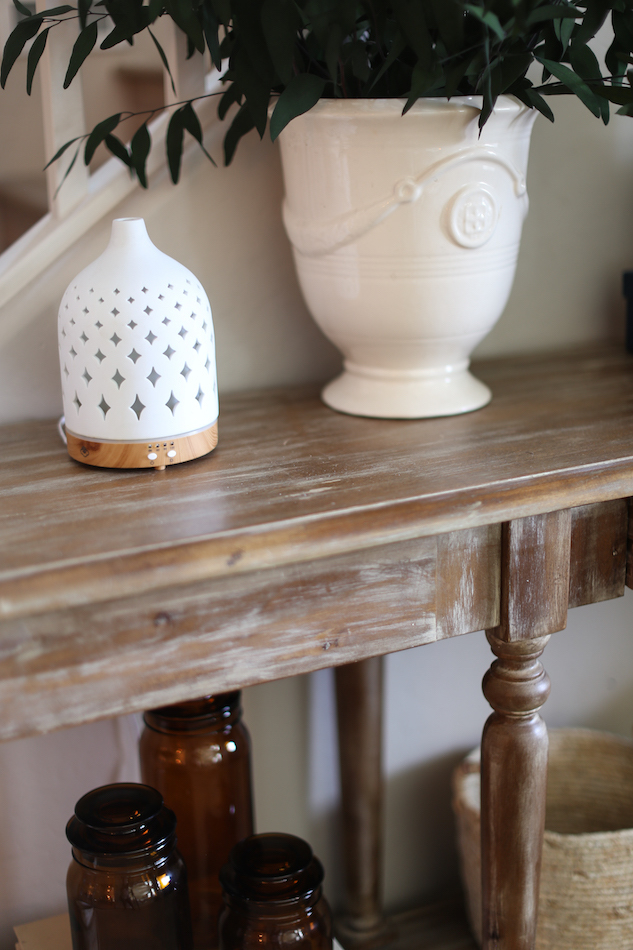 Storage
Entryway storage can come in many forms. Baskets, drawers and even boxes are just some of the many ways you can hide mail, keys or even a some cash for pizza tips! These storage boxes from Bigso Box of Sweden are not only great for the office but for your entryway. Store mail, flyers or even takeout menus in these clever drawers that are functional and stylish with that gorgeous navy finish.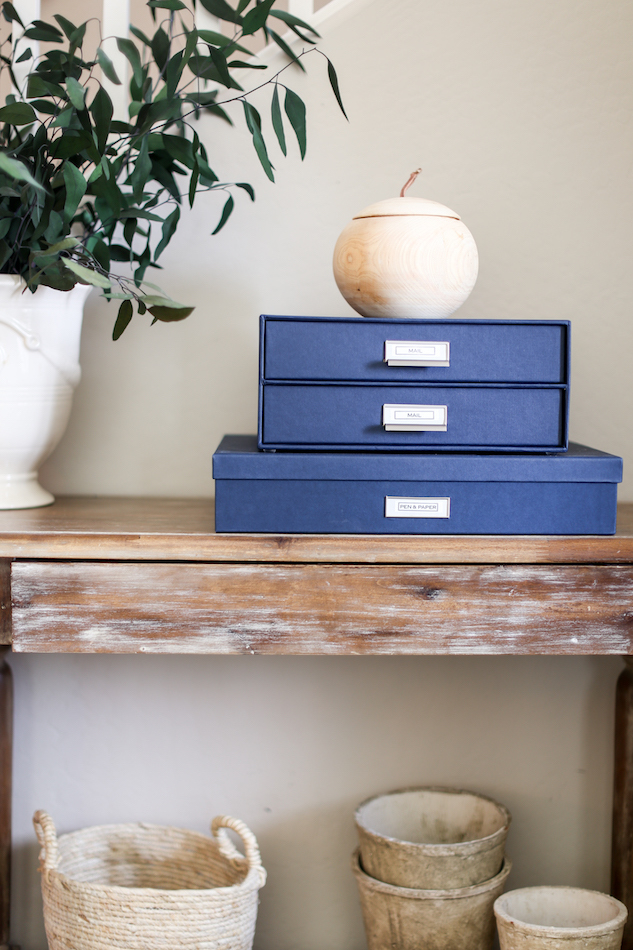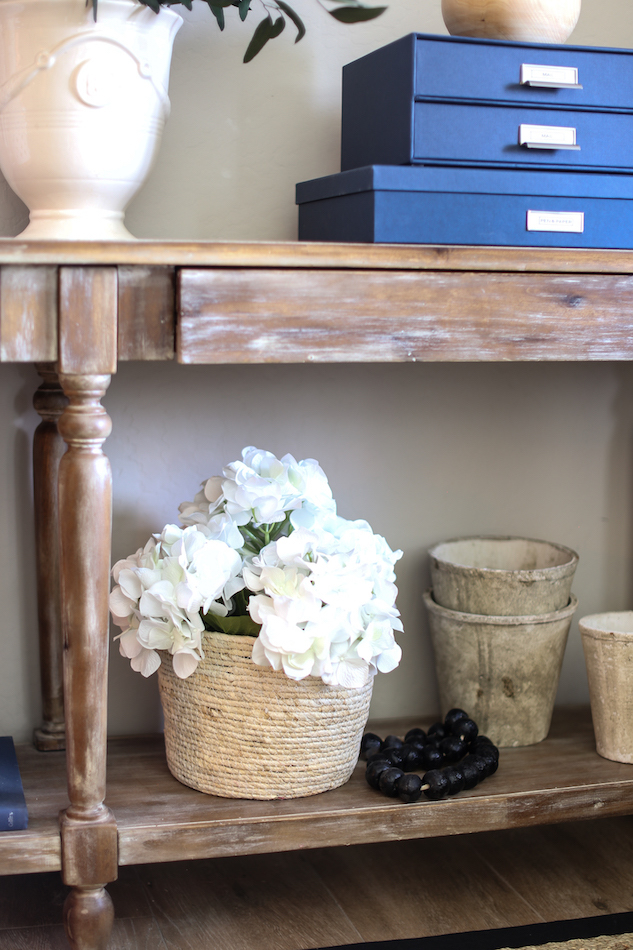 Little decorative pieces like this bowl and basket from Design Ideas are also great storage pieces. The wooden bowl is cleverly carved out as a piece of fruit and the top can be removed for keeping items nice and tucked away.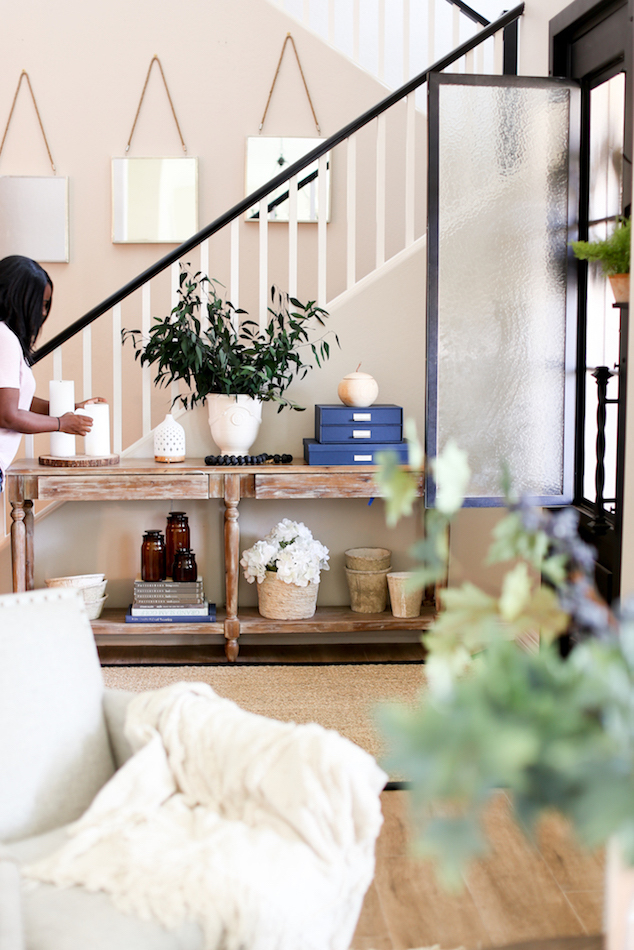 Are you ready to tackle your entryway?