Toy Storage Tips to Steal Right Now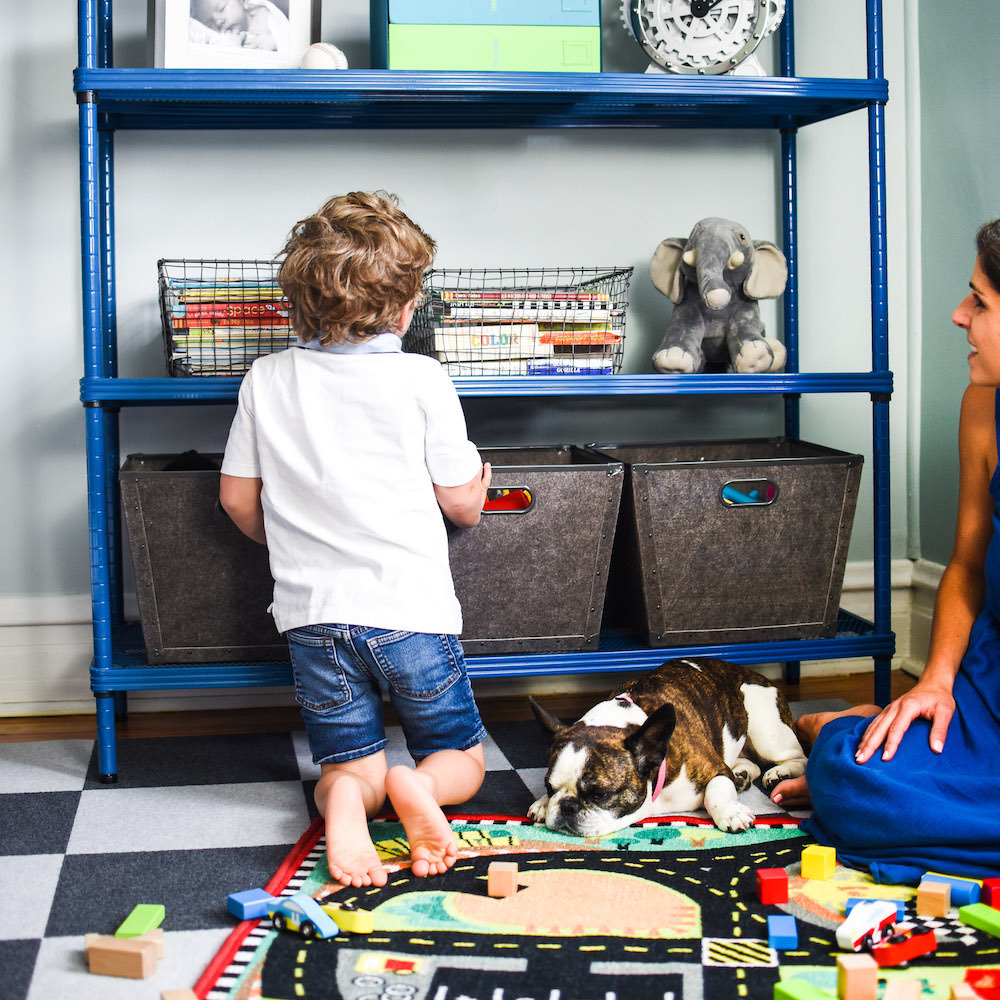 If you've got kids then you've almost certainly got toys—everywhere. And I do mean everywhere. I frequently find toys hidden in my shoes! Some days it can feel like a full-time job just getting everything off the floor and back where it all belongs.
Since we live in a small home with no space for a playroom, we've adopted a few key organization strategies to avoid a total toy takeover:
Incorporate a variety of durable, grown-up looking storage pieces (we don't live in a preschool)
Designate a space for every toy.
Make it easy for the kids to help when it comes to picking up and putting away.
Sturdy, open shelving systems are definitely my favorite form of storage for toys. This metal mesh unit from Design Ideas is super durable, easy to assemble and holds tons of toys, books, stuffed animals and more. The wide, open shelves make it easy for the kids to find (and put away) what they want. Plus the streamlined, modern design blends well with our existing furniture pieces.
Beyond shelves, the most essential pieces for keeping toys in order are the bins and baskets. You seriously cannot have too many bins and baskets! I tend to look for sturdy, pieces in neutral colors that can move from room to room easily, since most of our toys live in shared spaces throughout our home.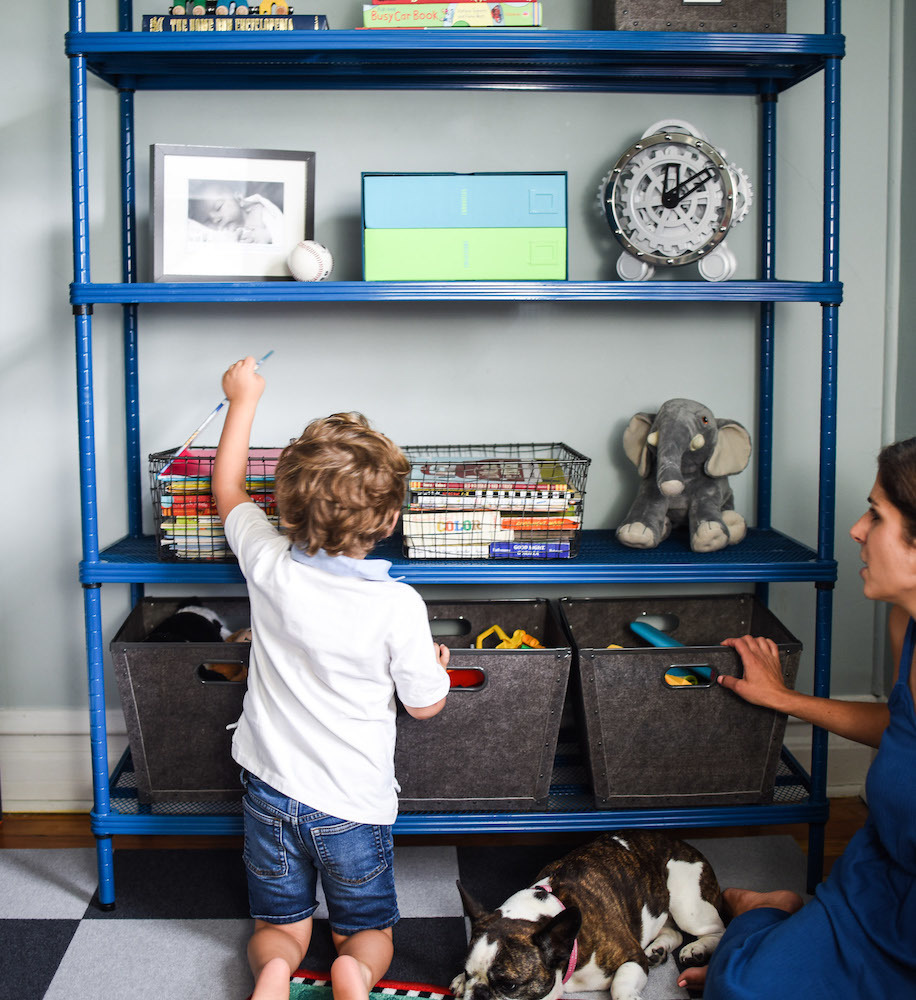 Fill the lowest shelves with deep, open bins that are ideal for corralling things like blocks, stuffed toys, and soccer balls. I find that these big, open bins make it really easy for kids to toss things back in when it comes time to clean up.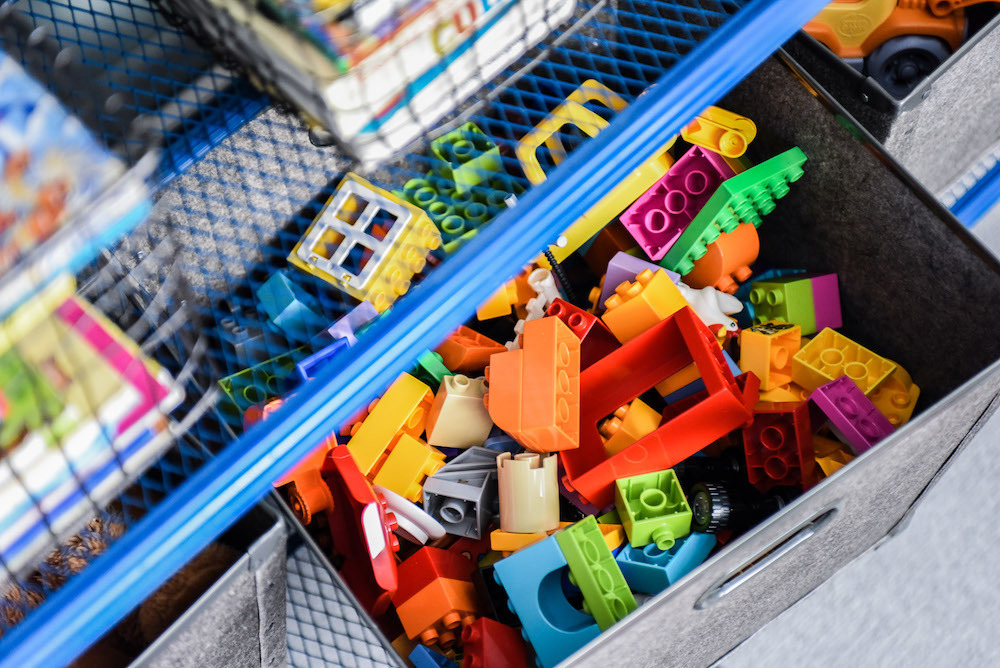 When it comes to things like books and magazines, I absolutely love these wire media storage baskets. They hold a ton of books and make it really easy for the kids to easily identify the one they want at a glance.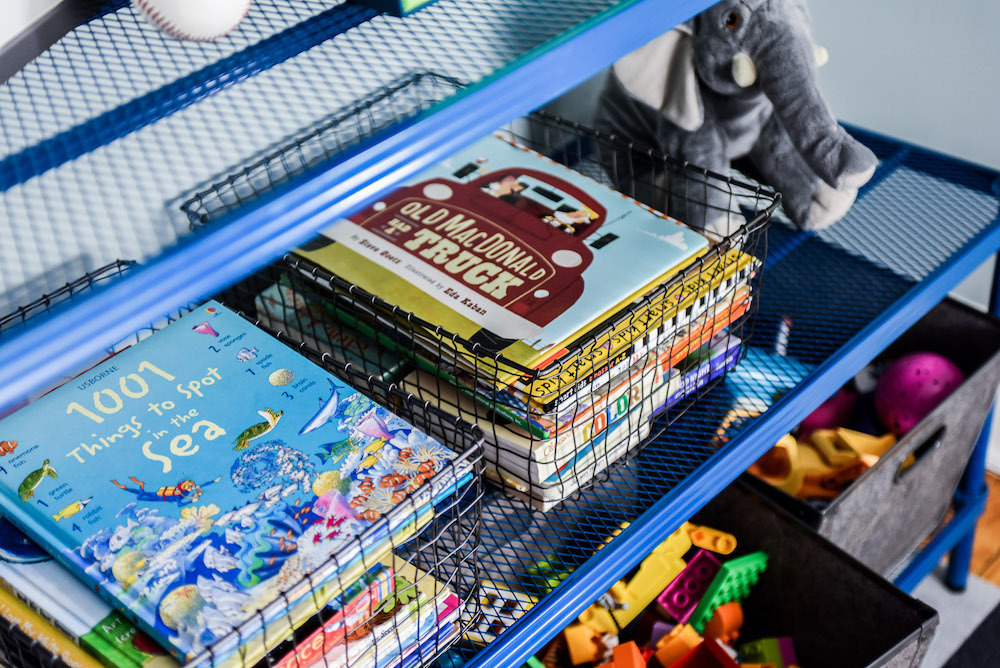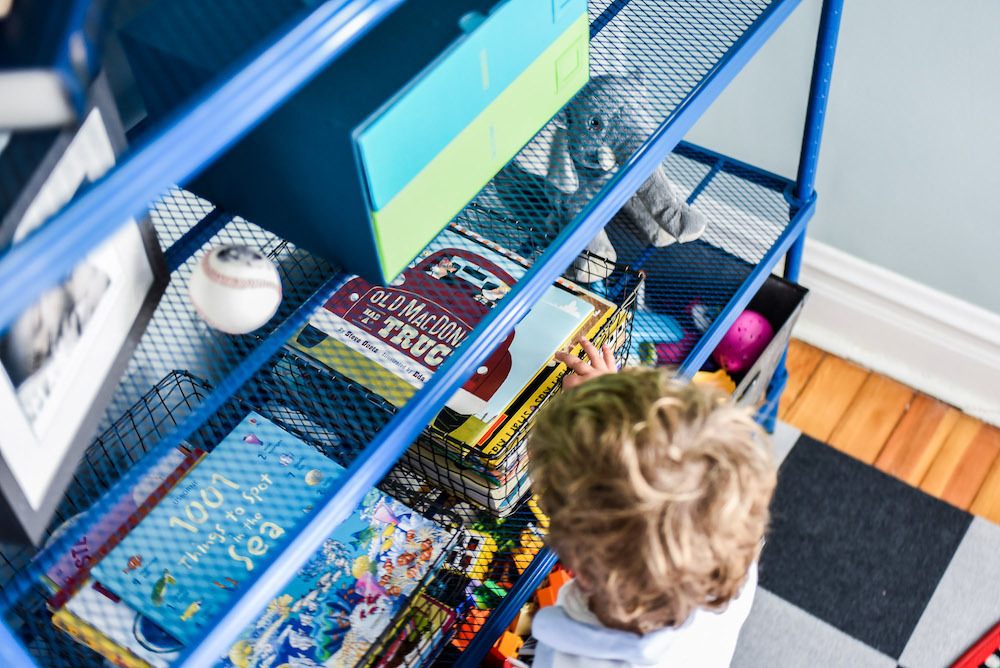 Upper shelves are a great spot to store pictures, keepsakes and decorative items that the kids don't need to access on a regular basis. I love adding playful pieces that speak to my kids' personalities. Our little guy is already a bit of a "gear head," totally obsessed with cars and machines, so I knew he would absolutely flip for this gears clock from Kikkerland. Its really fascinating to watch the gears turn!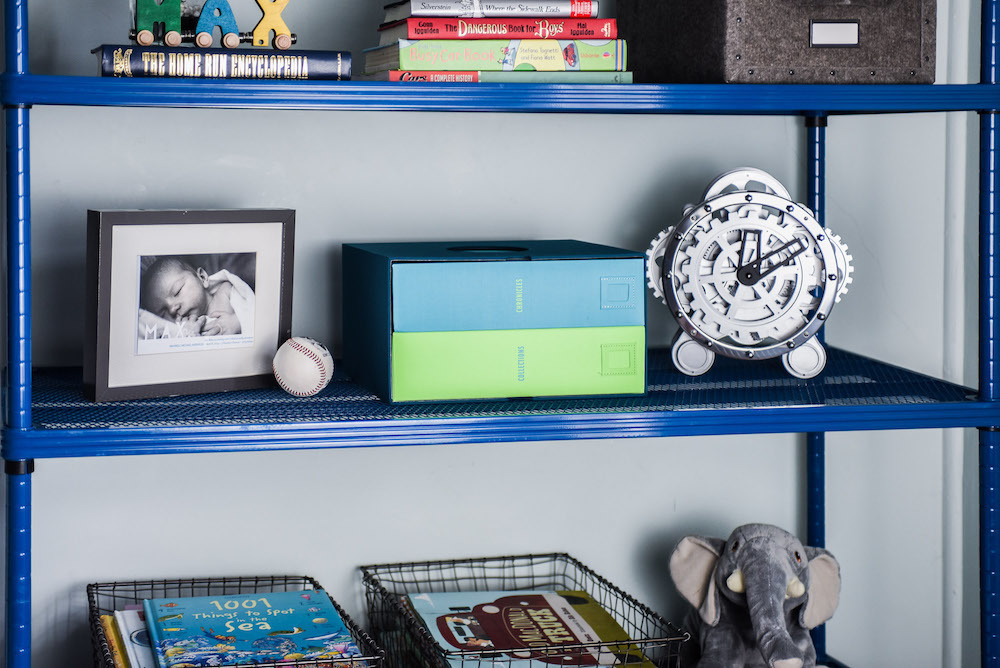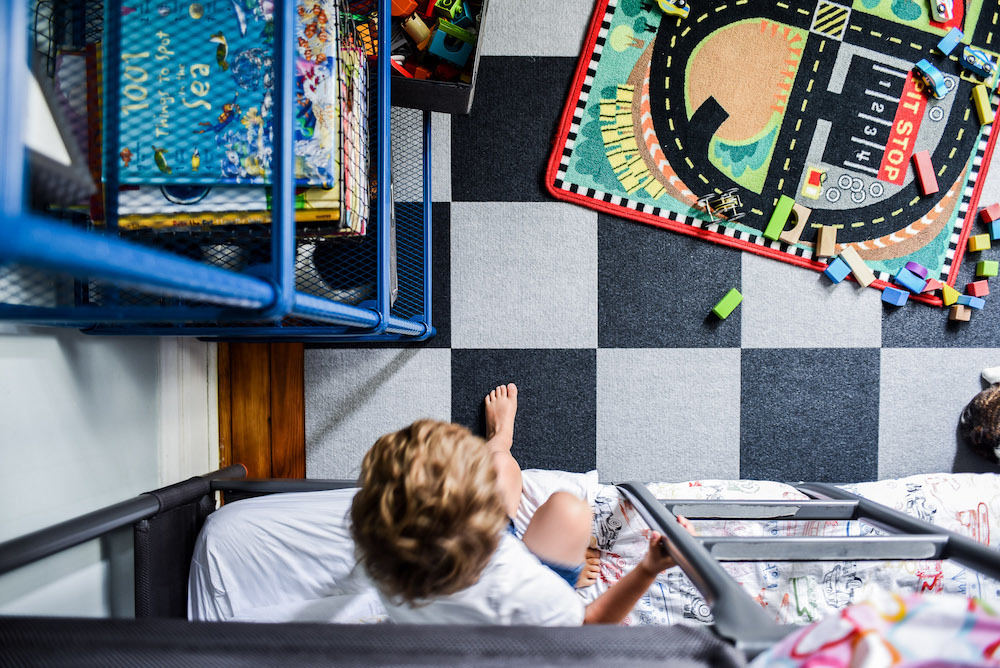 Of course, the toys don't stay on their shelves forever and when we take them down, its always nice to have a cosy spot to play. These Peel and Stick carpet squares from Triluc have become my favorite kid-and-pet friendly floor coverings. They're super durable, easy to swap out and feel great underfoot. They're even machine washable!
Toy organization is definitely a daily task at our house and our storage solutions continue to evolve as the kids grow (goodbye toddler toys, hello Legos!), but it's worth investing time and money to keep it all in order. Having a simple storage system definitely makes it easier to have fun. And really isn't that the whole point of having all these toys in the first place?