How to Organize Your Garage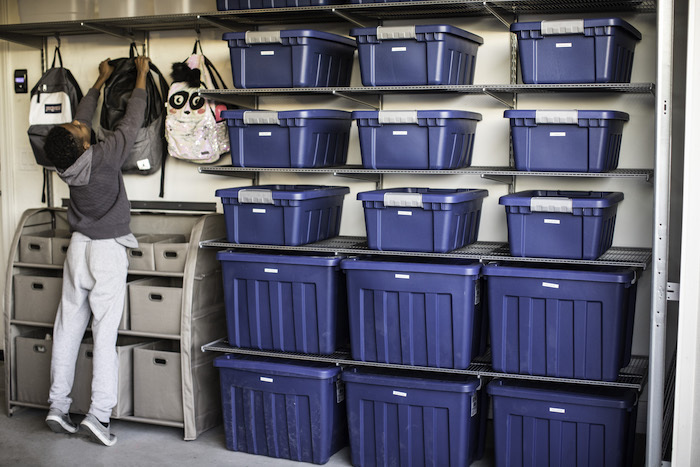 If there's one thing I'm constantly battling to organize and KEEP organized, is definitely our garage! It seems to be a dumping ground for all the things we don't want, aren't using, or MIGHT need in the near future. Last year we installed a massive amount of shelves to help us at least get everything off the floor. I just knew that would be the answer to all my prayers. But even though I had the shelves installed I was lacking the storage to contain all of my random things.
My job involves a ton of product. Product from all around the world to test out and try for consumers like you so you can make a informed decision about that purchase. SO that leaves my home and mostly my garage with an overload of product mixed with everyday stuff like you know, shoes and backpacks! To help me contain both worlds I decided to set up a dropzone right off the garage for the kids and I also decided to get some containers to contain all my stuff!
First up, the dropzone. When I first saw this neatfreak! cart I knew it would be a great solution for all of my kids personal stuff. Plus it has three bins on the bottom and in the middle for my three kids, so I mean how could I pass on that?!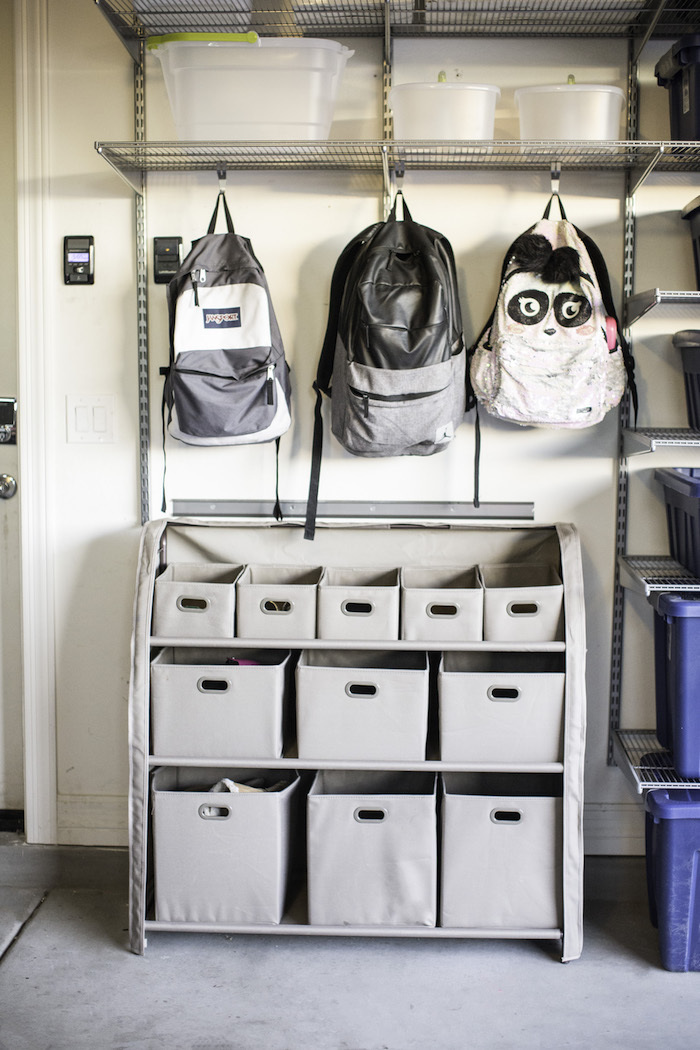 The bottom holds each child's shoes. In the middle are items they need weekly like bike helmets and at the top I put easy slip-ons for the house!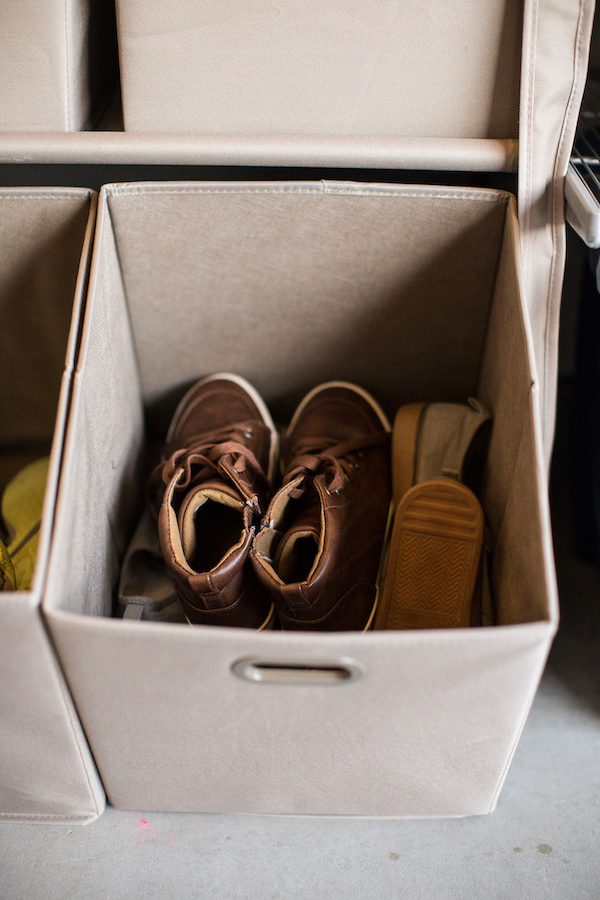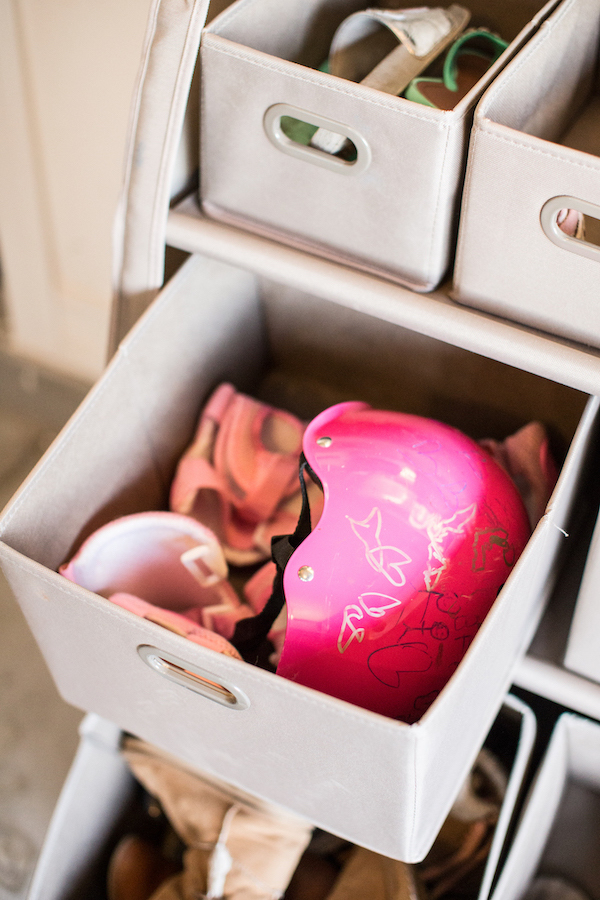 To help get all of my home décor, miscellaneous items and random products organized I order a few different sizes of the Sterilite containers. You can order these directly from their website or get them at Home Depot or Walmart. The reason I love these particular ones is because they are heavy duty and are deep enough to hold as much as I need! Plus the latches are key to keeping everything sealed and protected from the outdoor elements like dust!
The two different sizes allow me to store items smaller items like glassware and larger items like seasonal decor!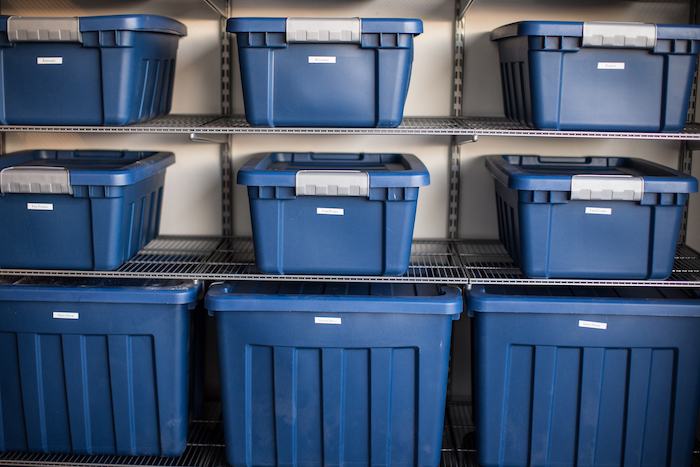 Each one was labeled with the Brother P-Touch Labeler! A VERY handy tool that I always keep around when I'm organizing!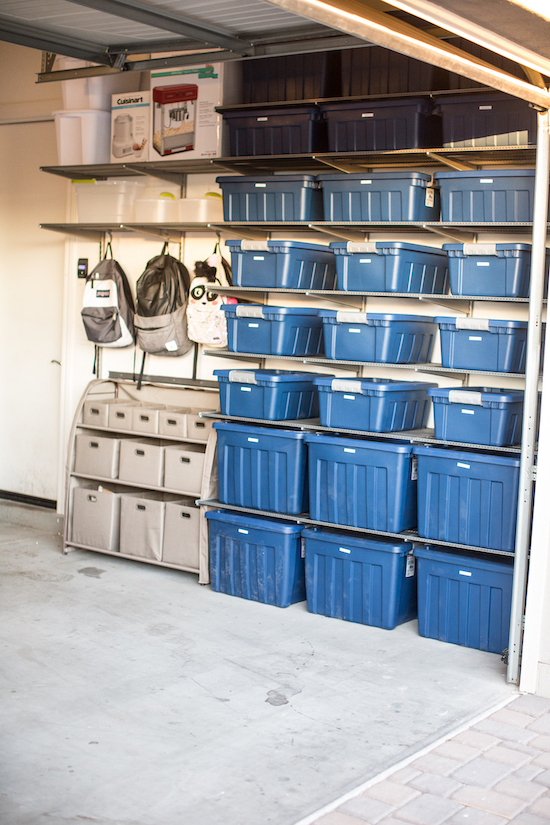 I also love the fact that our storage reaches all the way to the ceiling so there is no wasted space! We have a total of 24 bins and I think that will be more than enough for all of our stuff now and any future items we might get!