How to Clean Your Baking Sheets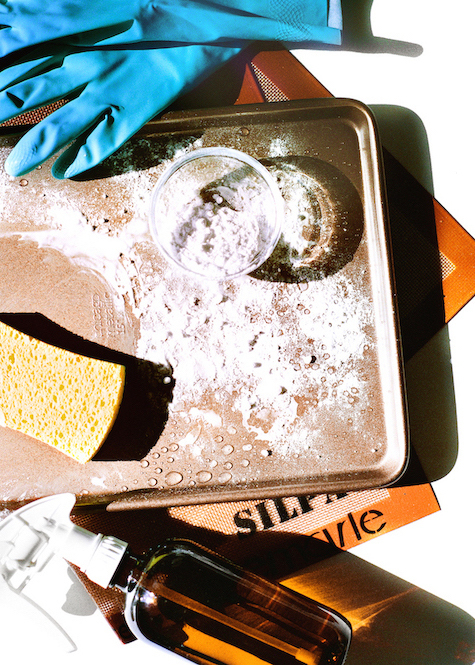 The changing of the seasons mean that it's time to open the windows, let in the fresh air… and scrub down the house. Make quick work by using the right methods and tools to clear the clutter and dirt and refresh your home. Get rid of the grime!
Baking sheets, whether used for baking or cooking, can build up a greasy and unsightly patina over time. To get them back to their shinier glory days, here's a simple technique you can try.
Everyday Cleaning Gloves

By Clean Ones

Shop Now
How to Clean Your Baking Sheets
Sprinkle about a ½ cup of baking soda on the baking sheet.
Add hydrogen peroxide to a spray bottle and spritz generously over baking soda – you want it looking pasty.
Layer another ½ cup of baking soda on top.
Allow to sit for a couple of hours.
Scrub off with a scrub pad, rinse and dry.
Repeat on back side of pan, if desired.
Reusable Glass Spray Bottle

By GreenPaxx

Shop Now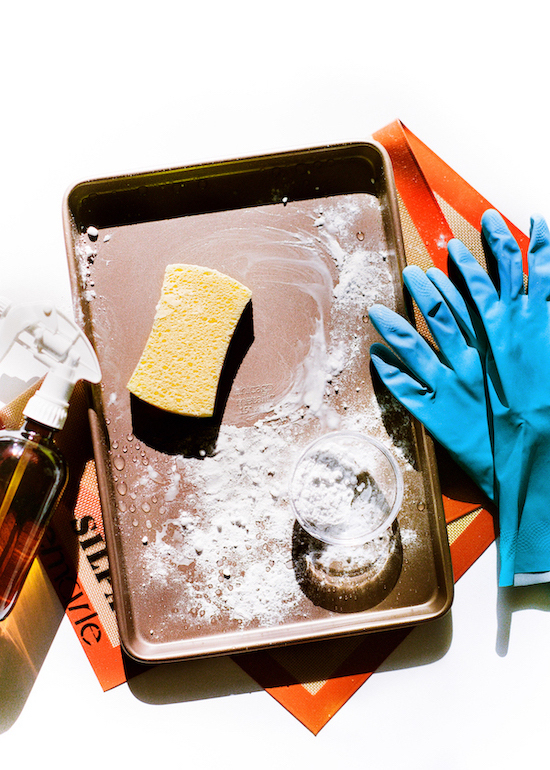 Photography by Constance Mariena
This story appeared in the Spring/Summer 2019 issue of The Inspired Home Journal, titled "Get Rid of the Grime."