11 of the Best Mocktails for Summer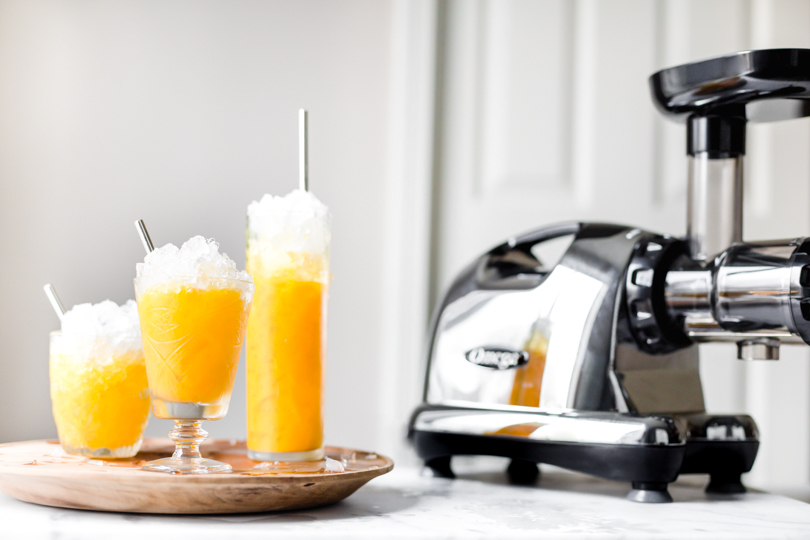 Earlier this year, the Wall Street Journal reported that "Americans are increasingly laying off the booze." According to WSJ, the fall in alcohol consumption reflects "a growing trend toward mindful drinking or complete abstinence, particularly among the millennial cohort."
Indeed, as terms like "sober-curious" and "sober-sometimes" become commonplace and social movements such as "Dry January" and "Sober September" pervade conversations, there is no denying that adults of all ages are at least considering the benefits of taking breaks from alcohol and/or limiting their alcohol consumption.
Never ones to ignore a trend, our TIH staffers pulled together 11 of the best tried and true mocktails we could find to ensure that we all have a refreshing drink in hand all summer long. No alcohol required (and you won't even miss it)!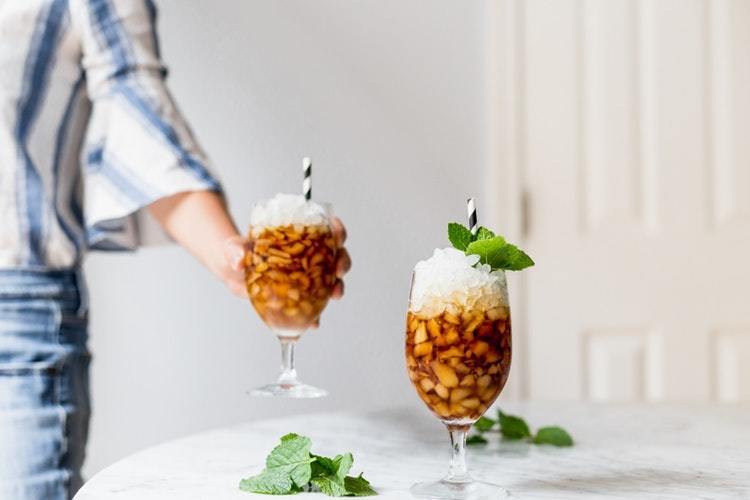 While Colleen Jeffers is renowned for innovative yet practical (not to mention beautiful and delicious) cocktails, she can also brew up a refreshing mocktail that's perfect for summer brunches. She whipped up these Cold Brew Mint Juleps for The Inspired Home and we universally deemed the recipe "a keeper" for Sunday mornings.
Good Grips Cold Brew Coffee Maker

By Oxo

Shop Now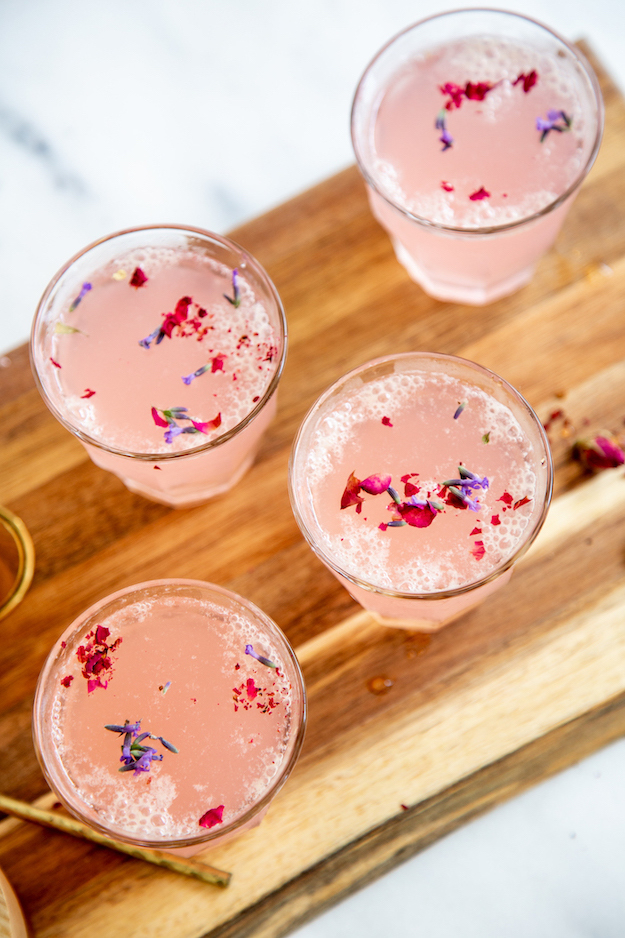 Colleen is a strong believer in "inclusive entertaining" and we are totally here for it. Whether your guests are designated drivers, under 21s or anyone that's choosing not to drink, this gorgeous drink has all the cocktail feels without the alcohol.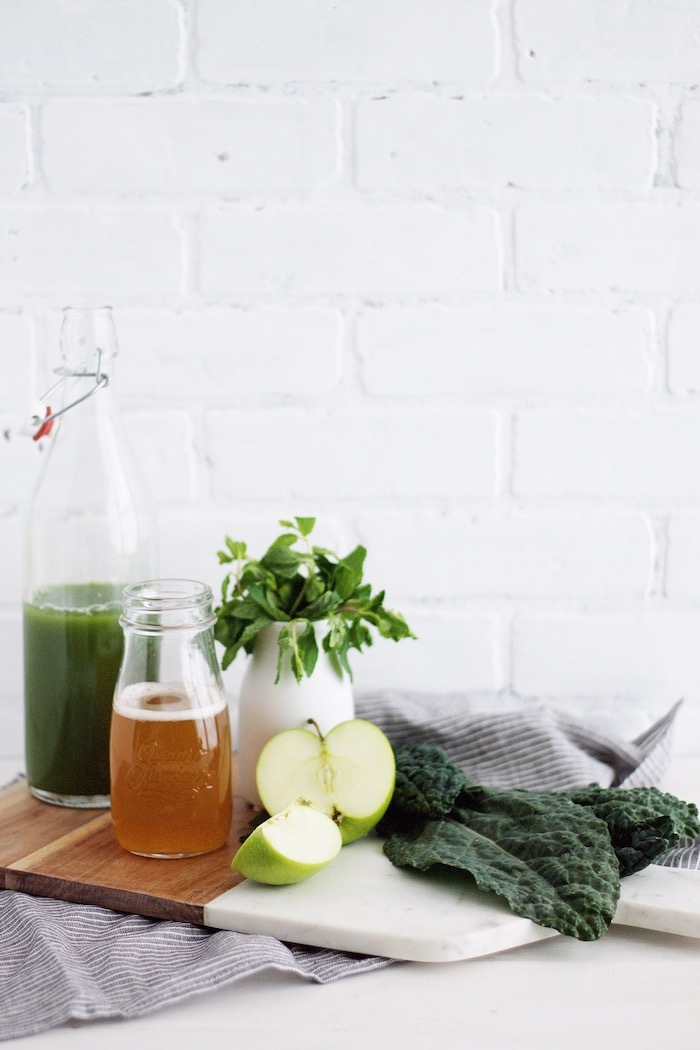 When our team here at The Inspired Home collectively decides to up our wellness routine, this delish green drink (yes, that's a thing) is on our rotation. Created for Camille Styles "Month of Mocktails", this one has a little kick thanks to the kombucha so you won't miss the gin or vodka one bit. Your juicer will get some use with this one – but if you don't have one a high-speed blender will do the trick.
Professional 1500 Watt Peak Power Quiet Blender

By Hamilton Beach

Shop Now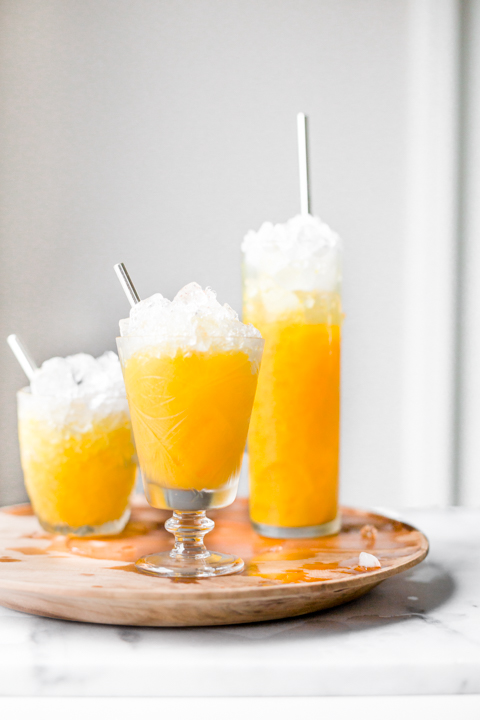 There's a little juice shop near TIH headquarters that whips up turmeric ginger wellness shots and when a cold bug or flu is going around they can't make them fast enough. Now you can make a slightly less potent and tastier) version on own anytime even when you're not under the weather.
Colleen Jeffers, our master of all things cocktails, calls this Honey Tumeric Ginger Mocktail recipe her cure-all for everything from that overall "icky" feeling we all get after a streak of overindulgence to hangovers and fatigue.
8006 Nutrition System Juicer

By Omega

Shop Now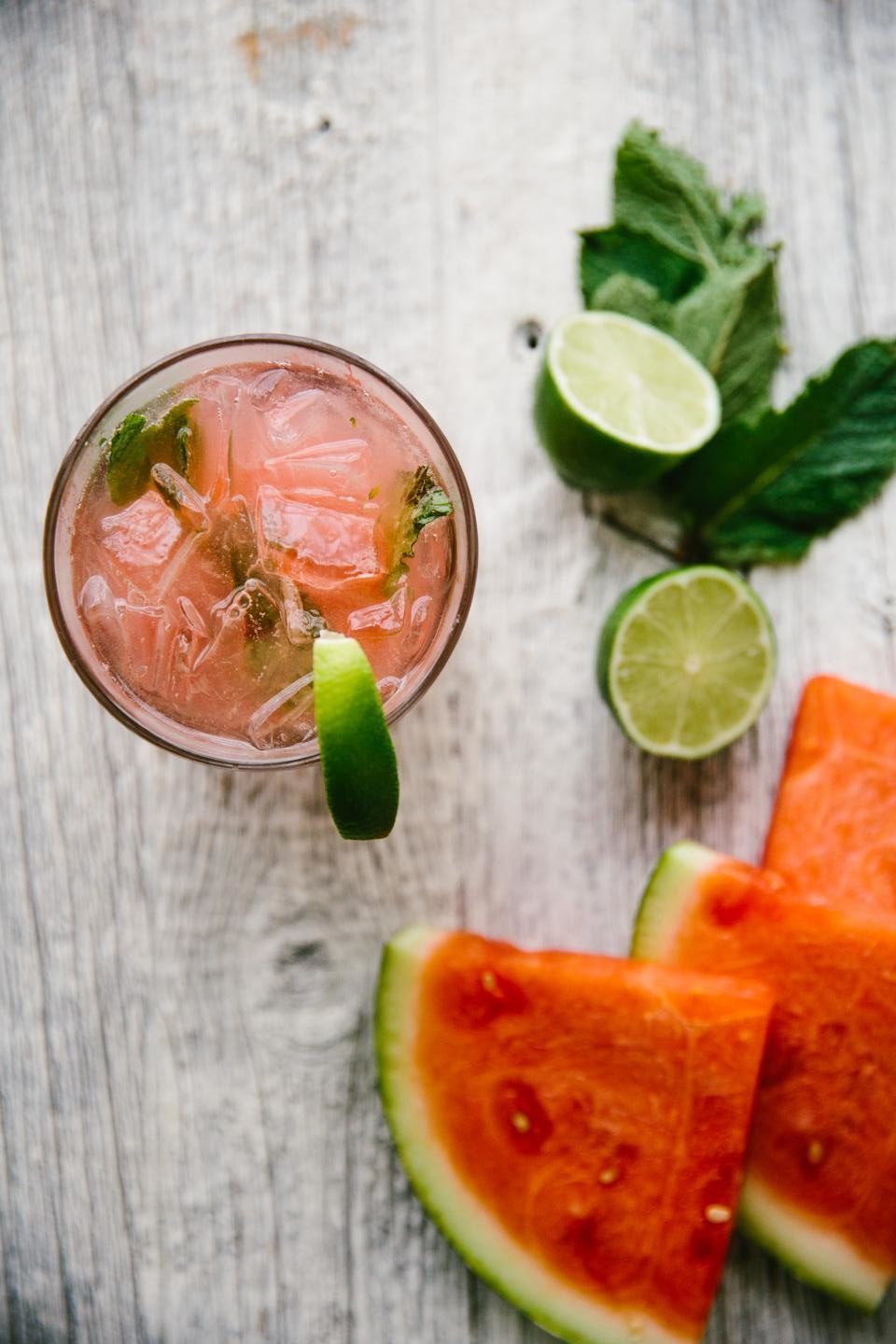 While we love calling Chicago home, sometimes life calls for a little respite with a West Coast vibe. Enter Summer House Santa Monica. The beautiful eatery in Chicago's Lincoln Park neighborhood has a chic beach house look and feel, complete with a retractable glass ceiling. One of our favorite cocktails is their alcohol-free watermelon smash. With fresh watermelon juice, fresh lime juice, and mint leaves, this refreshing drink will help you keep your Cali buzz going long after you've left the restaurant.
Walnut-Wood-Muddler

By Fortessa

Shop Now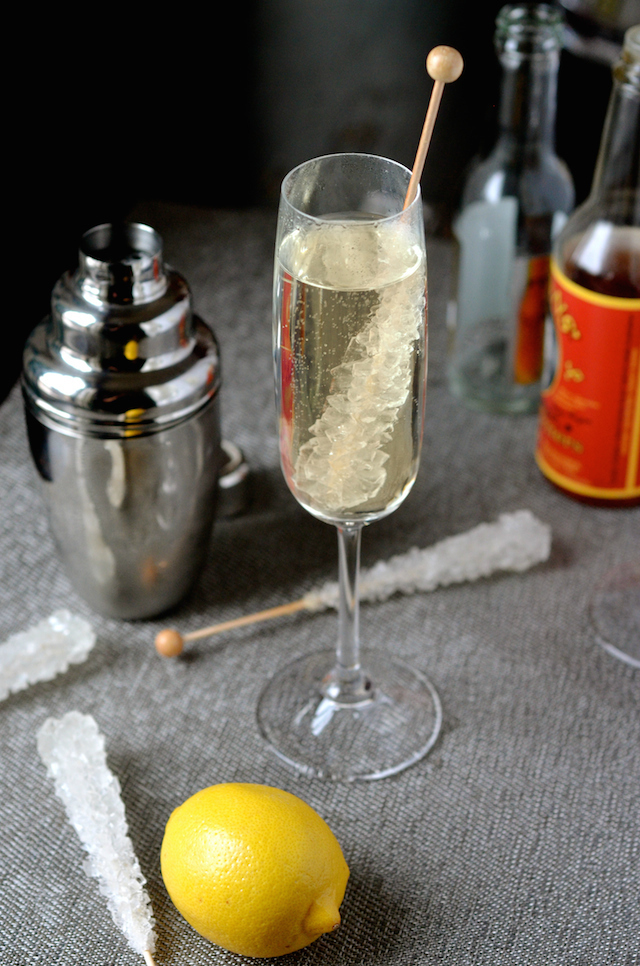 If you've ever tried a French 75 cocktail, chances are you remember where you were and some details about the occasion. Perhaps it's the elusive name and almost-regal look, or the feeling of, "where have you been all of my life?". Luckily for us for those of us forgoing alcohol, we can still enjoy this lovely aperitif thanks to Alejandra Ramos' French 75 Mocktail. Made with fresh lemon juice, high-quality tonic water (from the fancy bottles), and a splash of citrus bitters this one looks beautiful served in a champagne glass or coupe glasses.
Raye Spire Crystal Champagne Flutes

By Viski

Shop Now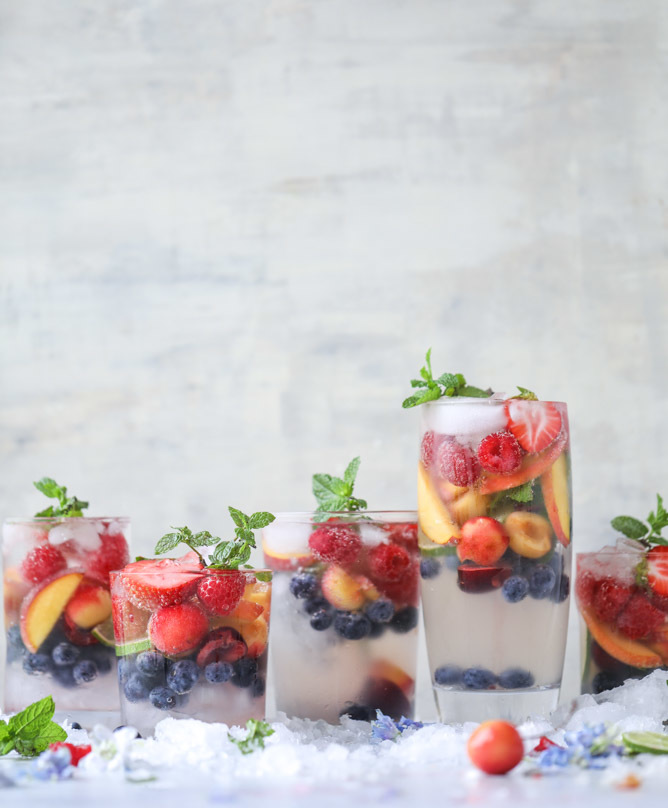 We will never host another summer party without these rainbow coconut water spritzers from Jessica at How Sweet Eats. Loaded with berries and refreshing coconut water and topped with flavored seltzer, they are basically summer in a glass.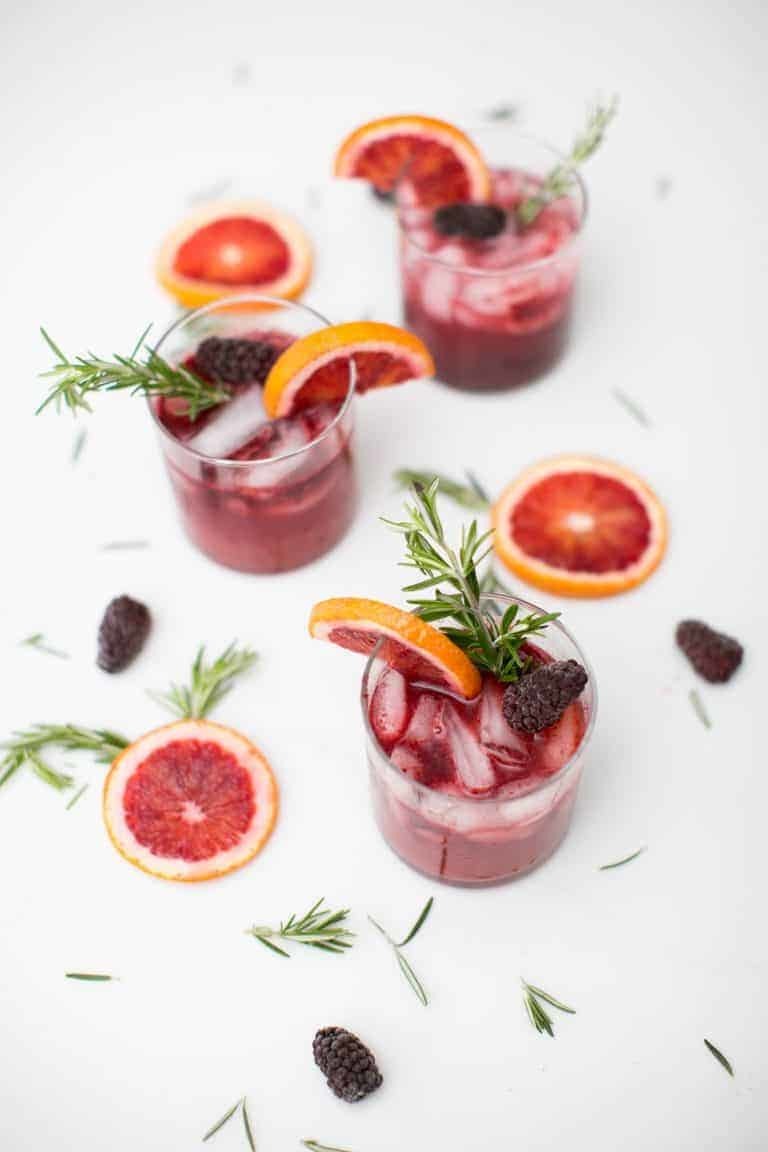 We know we SHOULD be drinking apple cider vinegar every morning and it's long been on our wellness to do list. So when we came across Hello Glow's Blackberry Cider Fizz ingenious kombucha-like mocktail we were ALL IN. Best of all, you just need four ingredients (blackberries, ACV, Rosemary and Blood Orange or Plain Sparkling Water) to whip up this delicious goodness.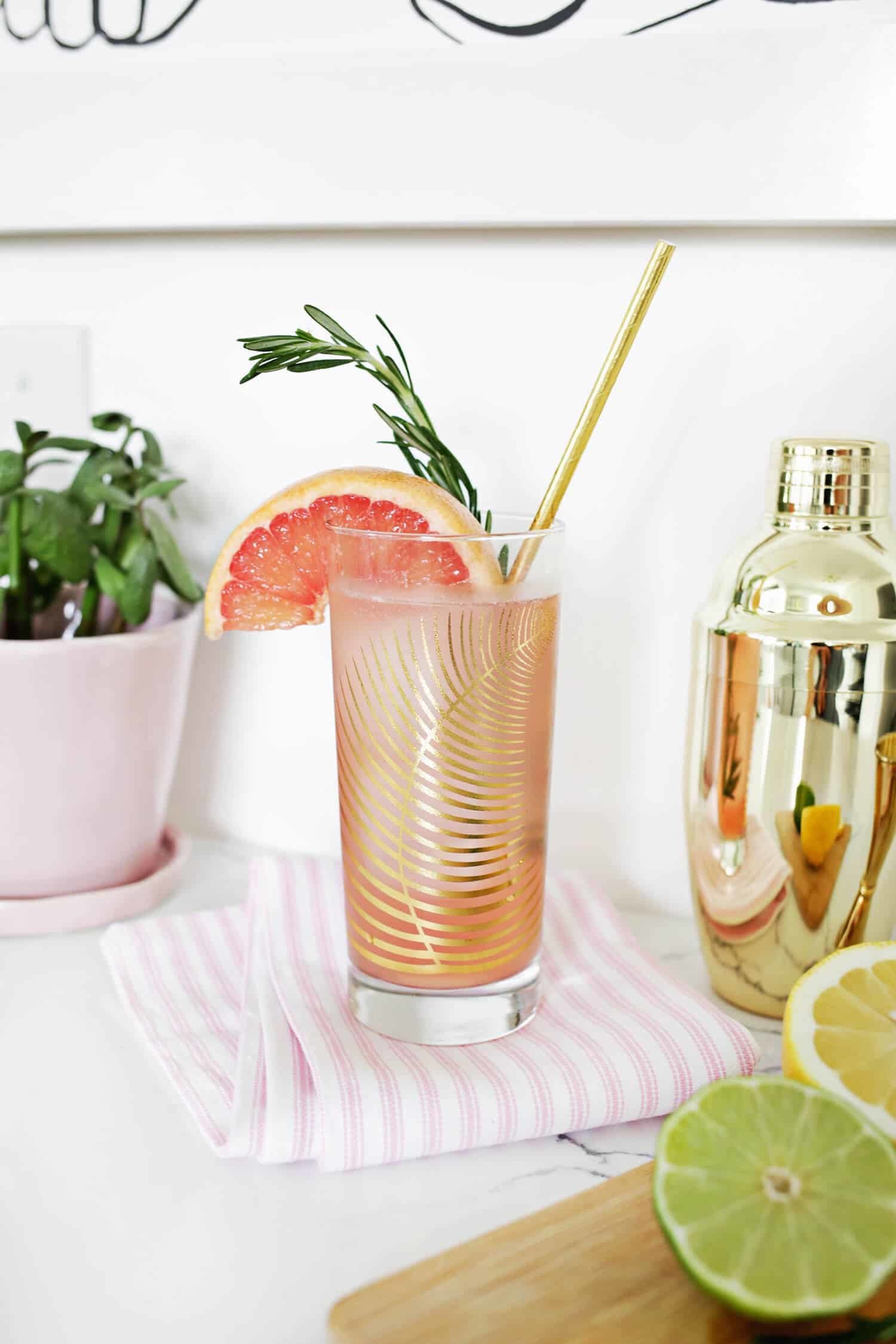 When one of our Paloma-loving friends here at TIH was in her second trimester and feeling like she was never going to be able to have a sip of alcohol again, we surprised her with this ode to the Paloma, a.k.a. Grapefruit Citrus Sparkling Mocktail. She may have been being polite but she said it helped her craving just a bit – and regardless, we all thought it was delicious for any time! Check out the recipe, which we picked up from A Beautiful Mess.
Summit Copper Cocktail Shaker

By Viski

Shop Now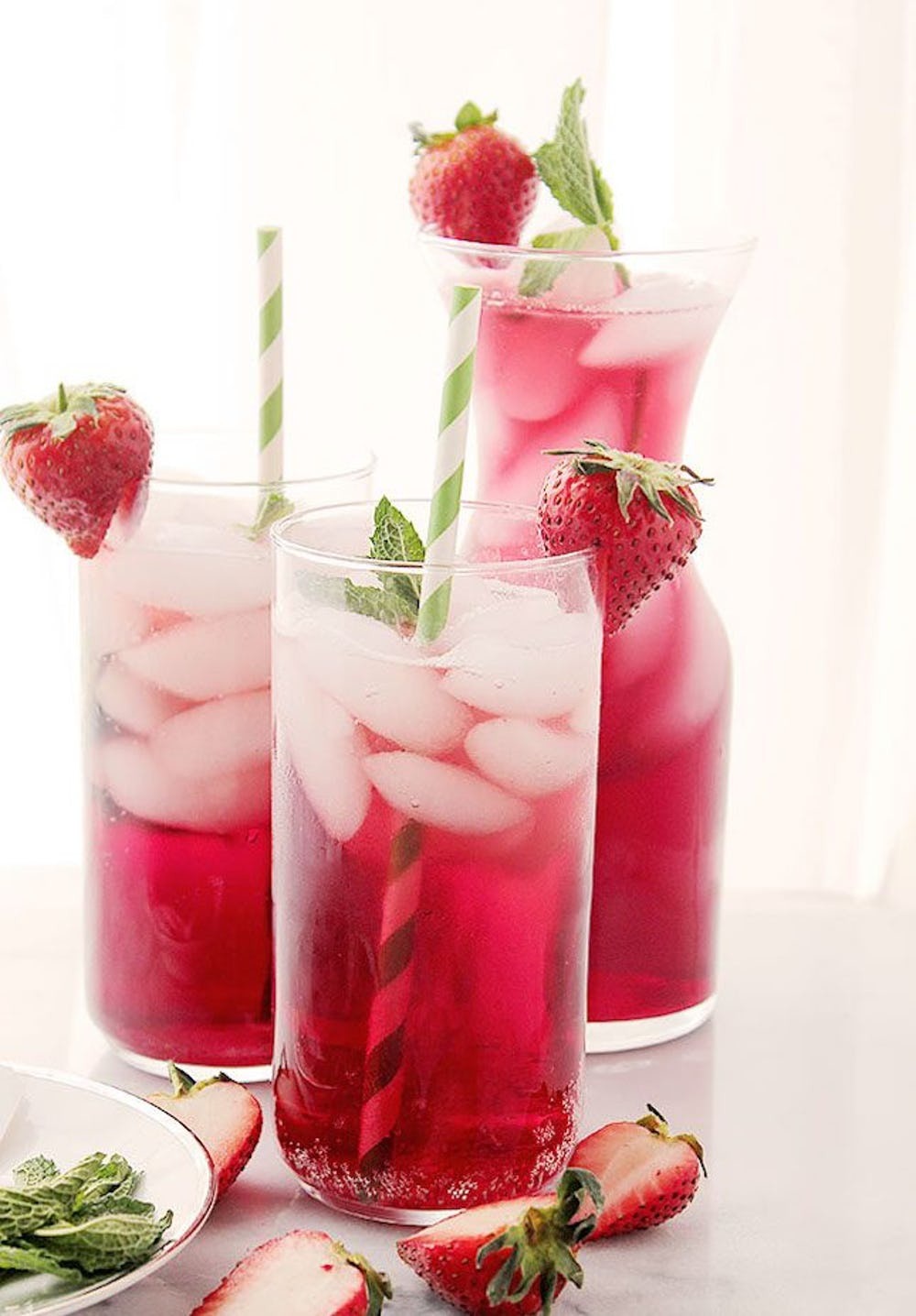 For the days when you just can't justify a second Starbucks order of the day, this infused berry and mint tea will have your friends begging you to open up shop. This version (via Diethood) even adds some "sparkle" which completely ups the refreshing factor.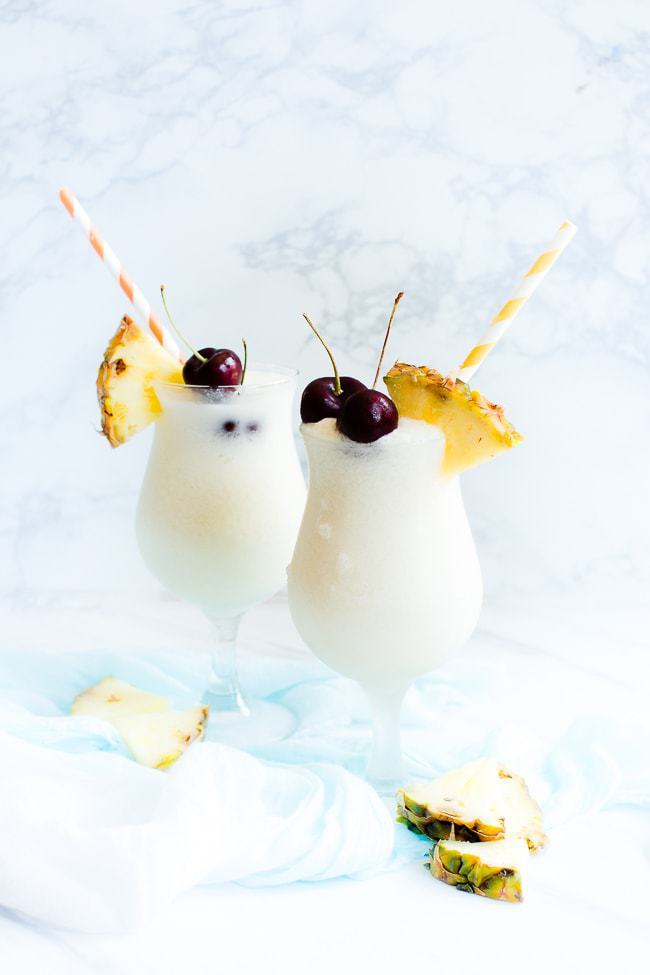 "If you like Pina Coladas" we have a family-friendly version that begs for a cocktail umbrella. Check out this virgin colada from Oh So Delicioso. The key is crushing the ice in the blender with the ingredients so you have a yummy thick drink instead of a sad watered down one!