Slow Cooker Cocktails to Make Christmas Morning Even Merrier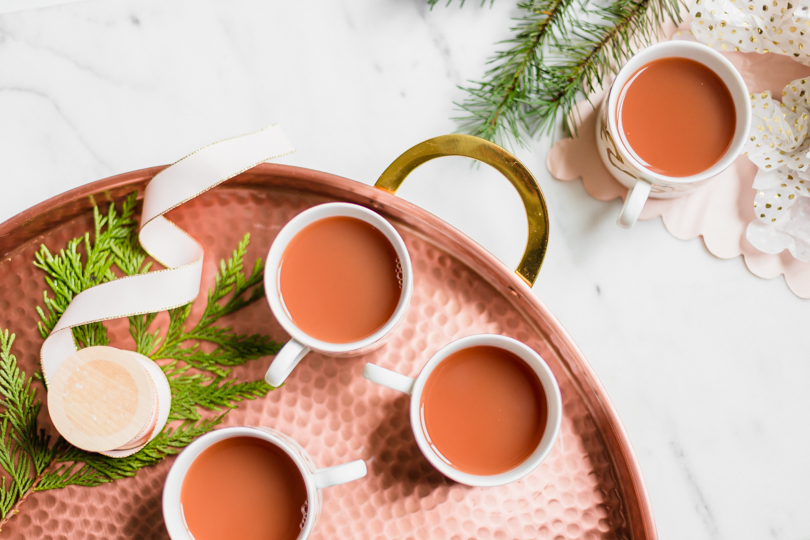 Every Christmas morning as far back as I can remember, I've woken up to the smell of my mom's homemade wassail. Assembled on Christmas Eve and then warmed overnight in a slow cooker, this mulled holiday punch would throw off a sweet and spicy fragrance that pervaded the entire house. As kids, we would each grab a mug to sip while we tore into the presents under the tree — the punch my mom made was alcohol-free. But adding a splash of rum makes it the perfect indulgence for adults, too.
If you've never heard of wassail before, you can imagine it as a slow cooked cider infused with baking spices. Wassailing, the verb, was the medieval forerunner of modern day caroling. The tradition of visiting neighbors and singing carols was celebrated with a drink, and the phrase "waes hael," or "be well," was equal parts greeting and toast. I love to think the origins of the tradition every time I make or drink wassail — the good hearted gathering of friends and strangers that makes the holiday season so memorable. It's no accident that wassail recipes are always made in bulk; there's really no such thing as an individual serving. This is a drink meant for sharing, for beckoning in a crowd from the chilly winter air.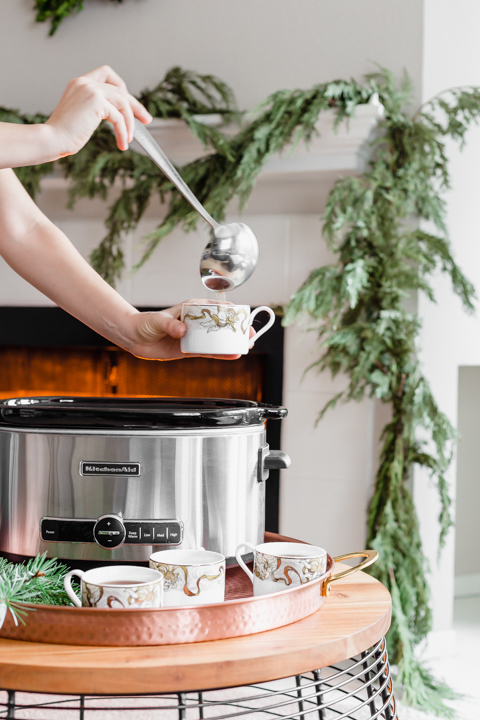 When I make wassail nowadays, I use my mom's handwritten recipe almost exactly, and keep the rum separate for a couple of reasons. First, the rum will evaporate as the wassail cooks overnight. But second, and more importantly, I like to keep the wassail bowl alcohol free so that entire families can indulge. Those who want the spirited version (which, of course, I highly recommend), should add the rum directly to their mug, and pour the steaming hot wassail overtop (no need to stir — the difference in temps and density of the two liquids will cause them to auto-combine).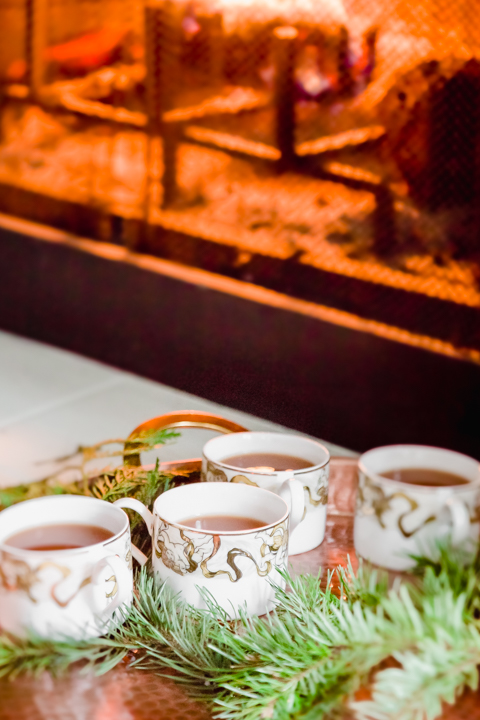 I always make my wassail in the slow cooker, because it's the only way to do it overnight and have a wonderful holiday beverage ready to greet you in the morning. Obviously, you can't safely leave a pot on the stove throughout an entire night. This slow cooker from KitchenAid is perfect for this recipe because it's one of the very few slow cookers out there that actually runs on very low temps, which is essential to this recipe. If your slow cooker runs too hot (and you'd be surprised at how many do), too much wassail will evaporate overnight, making the finished beverage too sweet, and in a worst case scenario it might even get scorched.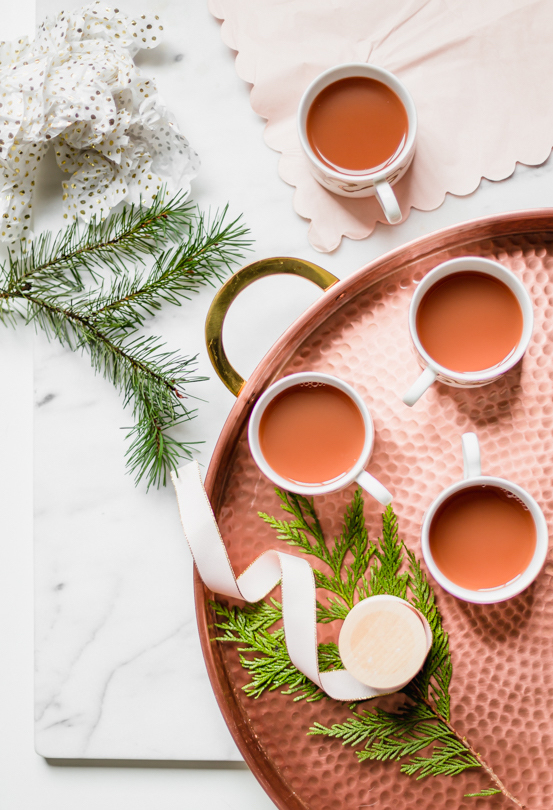 Oh, and did I mention this recipe requires no squeezing of citrus and no special syrups? That's right. A make-ahead punch that you can assemble in minutes with relatively few ingredients, and that will serve your entire family plus guests. Adding this tradition to your holiday arsenal couldn't be easier.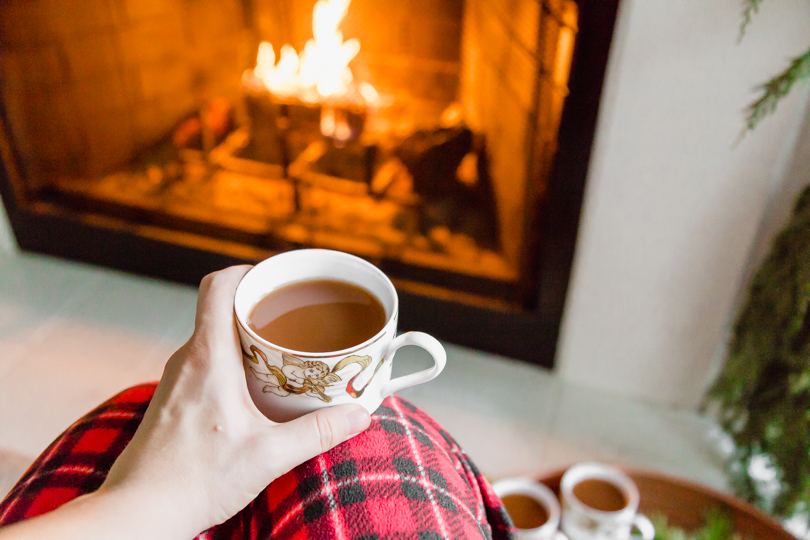 Slow Cooker Christmas Wassail
This mulled holiday punch will throw off a sweet and spicy fragrance that will pervade the entire house.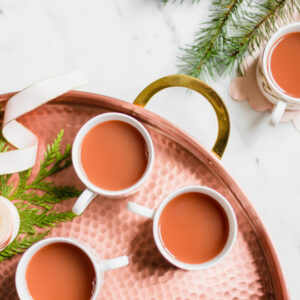 Ingredients
128

oz

(1 gallon) apple cider (unfiltered apple juice NOT alcoholic cider)

32

oz

(1 quart) 100% cranberry juice, not from concentrate

.75

cups

sugar

1

tbsp

angostura bitters

4

cinnamon sticks

.5

tsp

allspice berries

1

whole orange studded with cloves (20-25 cloves total)
Instructions
Add all ingredients to slow cooker and set on low. Let cook, uncovered, for 8-10 hours, then serve -- it should be steaming hot.

Optional: Add 1.5 ounces of good quality aged rum (like El Dorado 12 Year) directly to a mug, then ladle 5-6 oz of wassail over top. Alternately, I like a combination of 1 oz aquavit and .5 oz Cointreau for a little more zip.
Nutrition
Serving:
1
g
Calories:
151
kcal
Carbohydrates:
38.3
g
Protein:
0.2
g
Fat:
0.2
g
Sodium:
18
mg
Fiber:
0.6
g
Sugar:
35.9
g