Cold Brew Juleps (A Summer Treat Worth Waking Up Early For)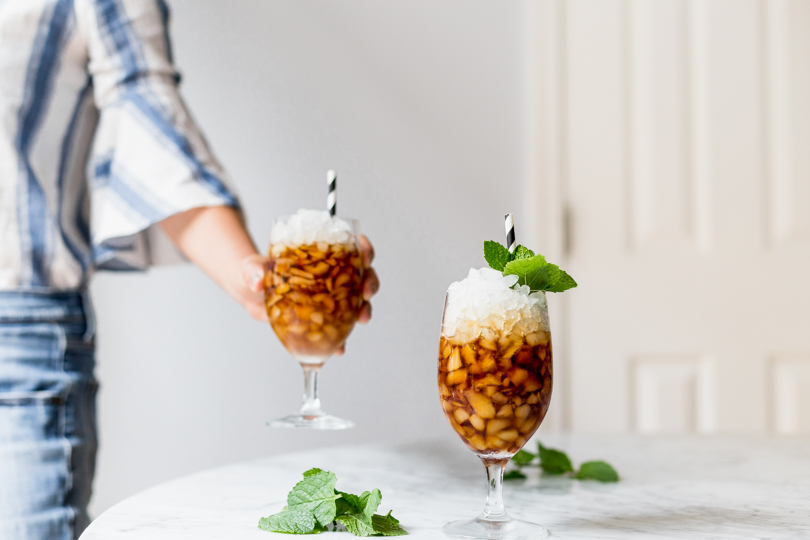 Cold brew mocktails make the perfect pairing for a summer brunch, a wake up treat, or (with a decaf brew) even a non-alcoholic nightcap. My favorite is this Cold Brew Julep, because nothing is more refreshing on a summer morning than a bouquet of fresh mint.
Now, before you nail your julep, you have to nail your cold brew. I love 'set-it-and-forget-it' type recipes, and cold brew is basically the slow cooker method of coffee brewing. It takes about 2 minutes of actual labor to set up the brew, then time takes over and does the rest of the work for you. And the best part? Cold brew keeps well in the fridge, so you can brew a whole week's worth of coffee all at once.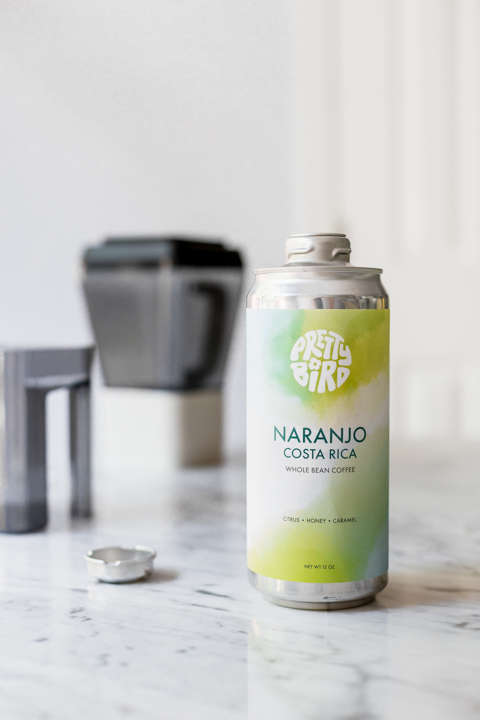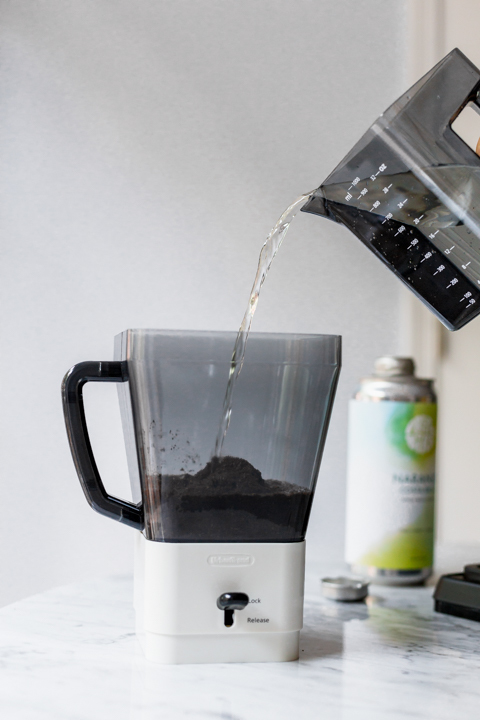 Since the process is so simple, you really want to sweat the details. Here are my best cold brewing tips:
Head out to a local coffee roaster and talk to them about what flavors you're looking for. I like balanced acidity and caramel notes and usually add cream and sugar to my cup, so I usually go with a Costa Rican bean, but if you drink your cold brew black you might want to try an African coffee. A good barista will be able to help you make your pick.
Make sure to use a coarse grind. Among other things, it simplifies filtration.
Use water that tastes good — it seems like a no brainer, I know, but when the finished product is 98% water anyway, the flavor of that water really counts. If you like the taste of your tap water, then it's fine to use, but if it tastes too metallic or chlorine-like use filtered water instead.
I like to use 32 oz of water for every 6 oz of coffee — about a 1:5 coffee-to-water ratio. 16 hours of brew time is the sweet spot, but the brew time is actually pretty forgiving — anywhere from 14-18 hours will do just fine.
One you've filtered out the beans, store your concentrate in the fridge. The flavor is best in the first week, but you can push it as long as two. You'll want to dilute it with water or milk when you're ready to drink it (about 1:1 works well, so 4 oz of concentrate plus 4 oz water/milk for every cup). Don't dilute the whole container ahead of time — it will only hold its flavor for a few days that way.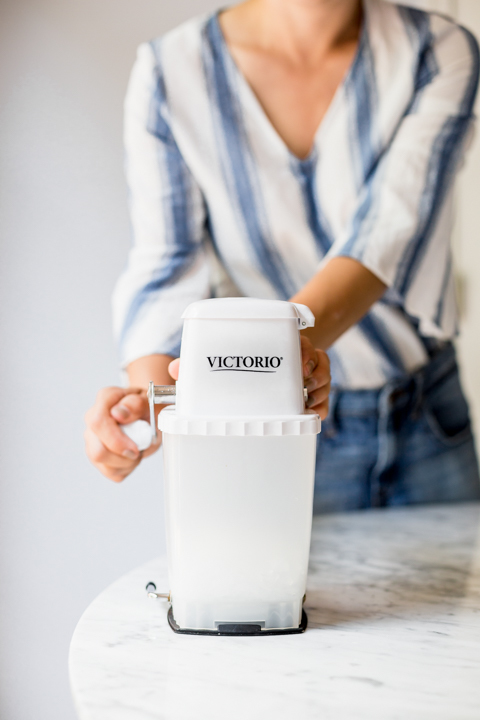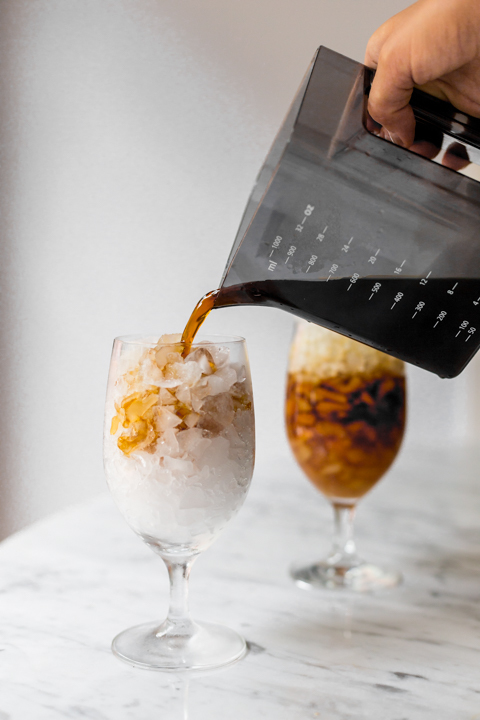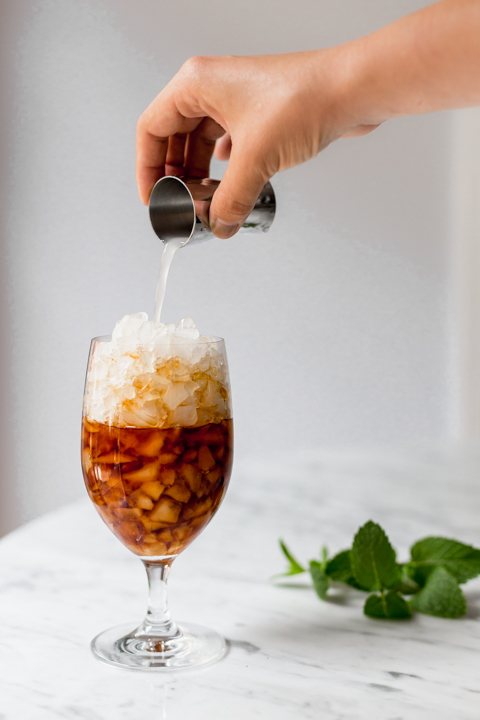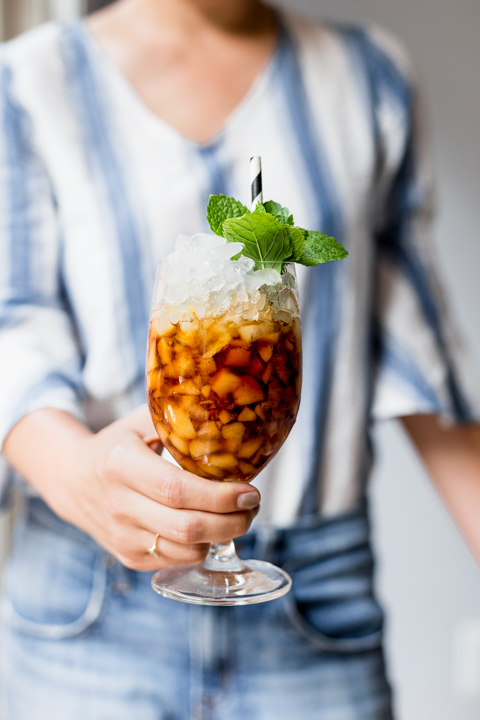 Cold brew mocktails make the perfect pairing for a summer brunch, a wake up treat, or (with a decaf brew) even a non-alcoholic nightcap.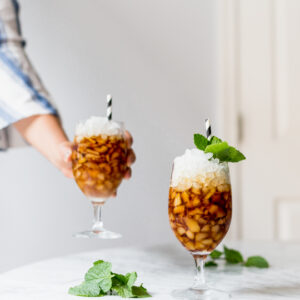 Ingredients
3

oz

cold brew concentrate

1

oz

simple syrup

Bouquet of fresh mint (as much as you like but at least a few full sprigs)

Crushed ice

Optional: splash of heavy cream
Instructions
Swirl the bouquet of mint around the interior of your glass, pressing gently with your fingers.

Fill the glass with crushed ice. Top with cold brew and simple syrup (optional: you can add a splash of heavy cream here too) and stir briefly.

Add more crushed ice and top with the mint bouquet. Nestle a straw directly into the mint.
Nutrition
Serving:
1
g
Calories:
128
kcal
Carbohydrates:
25.4
g
Protein:
1
g
Fat:
2.8
g
Saturated Fat:
1.7
g
Cholesterol:
10
mg
Sodium:
23
mg