14 Gifts for the Well-Groomed Man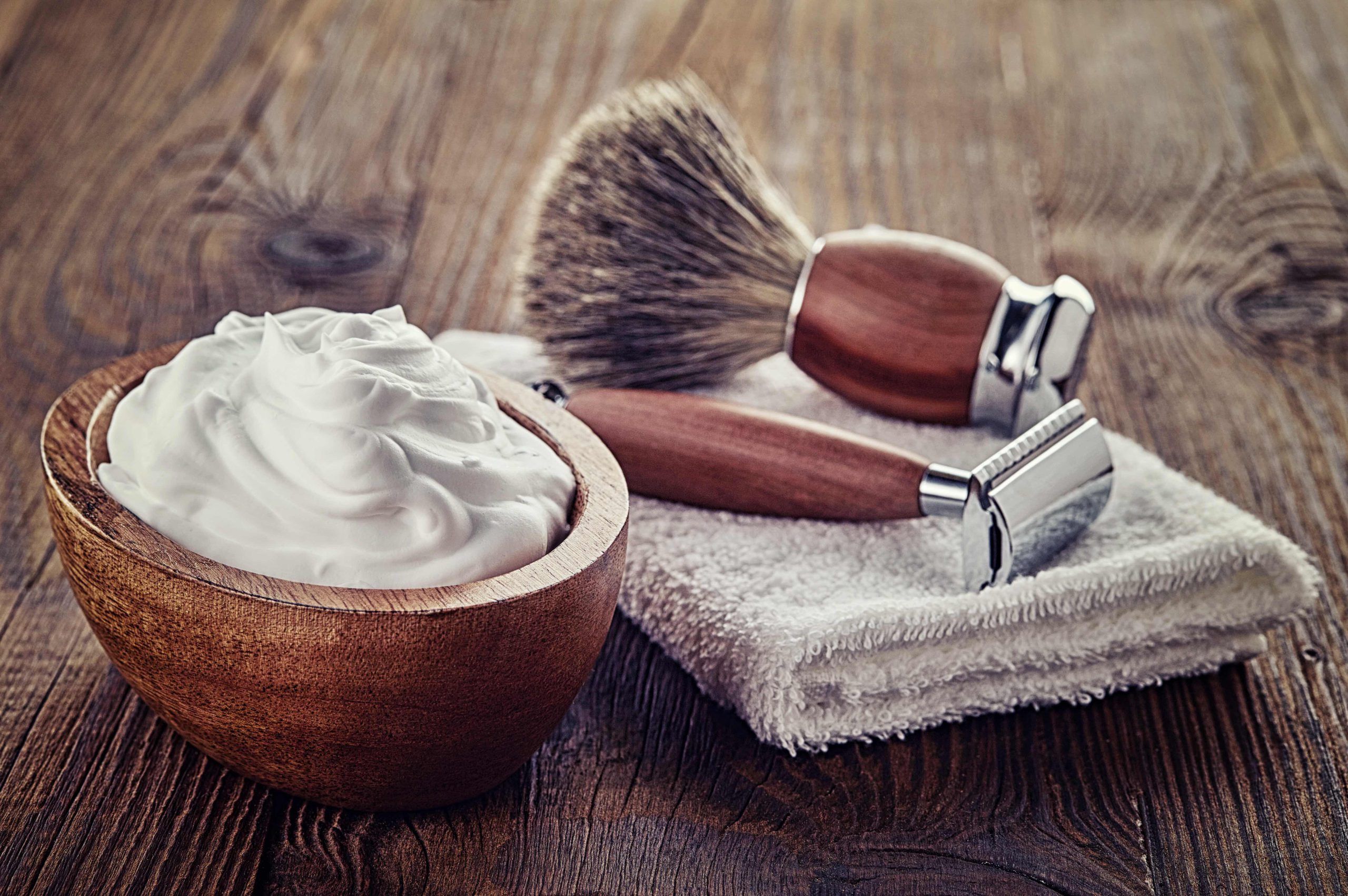 The men in your life would likely love a gift of grooming! Men's grooming is on the rise, with more men than ever before openly embracing skincare regimes, manicures and luxury shaves along with spa days and massages. This round-up of innovative grooming products is full of simple luxury for the men you love!
Gold Dachs 4-Piece Shaving Set is the gold-standard in classic luxury wet shaving, featuring a chrome soap bowl, Mach 3 razor, finest badger brush and an elegant stand to display it all artfully.
Rivivage Classic Shaving Soap

By Gold Dachs

Shop Now
As accessories to this gorgeous gift, add in a Gold Dachs Classic Shaving Soap. The soap is superior for the closest shave, and the tonic, a sandalwood-scented aftershave that closes pores and soothes skin.
The simplehuman Sensor Mirror has a 5x magnification for shaving with precision, and this stunning mirror features a rechargeable LED light on a sensor that illuminates as you approach.
Montana Top Zip Bag

By Danielle Creations

Shop Now
For the man who travels and hits the gym, a Dopp kit is essential. This Danielle Creations Framed Top Zip Bag is carrying case for skincare, razors, and everything else he needs to carry along.
Charcoal-Infused Sponge

By Upper Canada Soap

Shop Now
Pure charcoal is all the rage in wellness for its ability to detoxify the body when taken as a supplement, and as a detoxing beauty treatment, the Danielle Bathtopia Charcoal-Infused Sponge amplifies a shower with charcoal power.
Danielle Charcoal-Infused Polishing Cloth

By Upper Canada Soap

Shop Now
For deeper exfoliation and pre-shaving skin preparation with charcoal, Danielle Bathtopia Charcoal Infused Polishing Cloth is ideal to add to that gift bag!
Emjoi eMagine 4 Men Epilator for men is the first and premiere men's epilator. 72 tweezers remove hair from the chest and back for up to six weeks.
The innovative Philips OneBlade trims, edges and shaves all with a single, replaceable blade.
Arc 3-Blade Electric Shaver

By Panasonic

Shop Now
If he likes an electric shaver, he'll love the Panasonic Arc 3-Blade Electric Shaver. This award-winning shaving system has precision blade, a hyper-performance dual motor and a pivoting head to hug the skin and shave smoothly.
The Chopper 2-in-1 Styler for Men

By Conair

Shop Now
The Chopper Custom Styler for Men is the "everything " gift for men who do their own haircuts, beard trimming and detailing. There's even a barber cape included!
Deeply relaxing and hair-follicle stimulating scalp massages are luxurious, and Breo scalp massager makes them available as a daily treat. Hint: grab a bottle of Jamaican Black Castor Oil and create the ultimate natural hair-enriching scalp treatment gift bag!
The Back Wrap

By Herbal Concepts

Shop Now
A nightly restorative treat that penetrates the senses, Herbal Concepts back wrap heats in a microwave and drapes over the back to soothe muscles and release tension. 12 healing herbs and natural grains create a de-stressing moment that's unforgettable.
Electric Nail Filer & Callus Remover

By Pursonic

Shop Now
Nightly pedicures are a treat for all of us and Pursonic NC2 Battery Operated Nail Filer and callus remover smoothes feet and toes beautifully.
Men's Moisture Gel Socks

By Upper Canada Soap

Shop Now
Finish a home-pedicure gift with a luscious foot balm and Upper Canada Men's Moisture Gel Socks. These socks actually moisturize and soothe tired feet with vitamin-rich gel moisturizer to a spa-level of softness!