How to Build Your Wedding Registry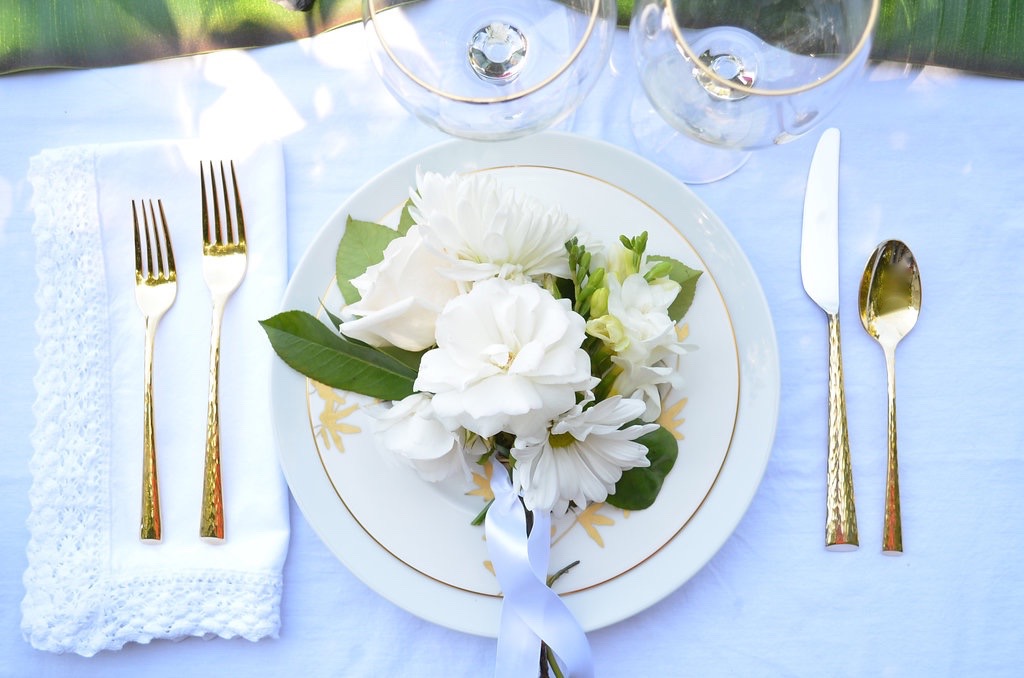 Well, first, congrats on your engagement!
Now is the time you're busy with wedding details, bridal showers, bridesmaid luncheons and for some, moving in together and making decisions on the items that will fill your home. Don't worry; believe it or not, it all gets done.
Why register? For starters, friends and family prefer (are delighted, actually!) to buy the wedding couple things they want and need. A wedding registry is a great vehicle to do just that. Some wedding registries also offer exclusive perks and completion discounts, so why not?!
Where to begin? Decide where you will register and set a date with your fiancé to go shopping at your favorite stores or online. Consider a range of prices, think beyond the basics and include those items you've had your eyes on and will need in the future. Of course you'll need everyday items, but think ahead to family get togethers, having friends over for cocktails and game night, hosting Thanksgiving and baking for the holidays.
How many gifts to register for?
While there are no set rules, registry experts suggest two-three gifts per guest, with pricing ranging from low to medium for showers, higher priced and a few "dream" items for wedding presents.
Everything You'll Need To Know About The Must-Have Registry Items:
DINNERWARE
Think casual, everyday to special occasions, holidays and take into consideration how much you love to entertain. Whiteware is versatile and fits any style. Dress up a table with fine china or mix, match and layer whites, colors and patterns for breakfast, lunch, dinner or all of the above. For fine china or casual dining, consider Bone China, Porcelain, Stoneware, Earthenware and if your choices are safe for the dishwasher, microwave and oven. Browse outdoor entertaining and living for summer fun and BBQ's.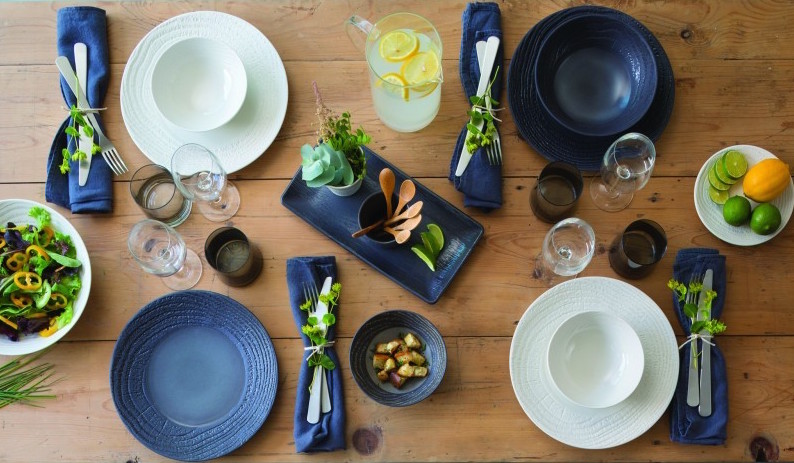 FLATWARE
For everyday use, choose long lasting high-quality stainless steel flatware that can go from the table to the dishwasher and requires little care.
Look to flatware that's more formal to pair with your china and stemware. A set of twelve is a good number for both casual and formal flatware. Most importantly, see it in person! Hold it in your hands and take the feel and weight into consideration before making a decision.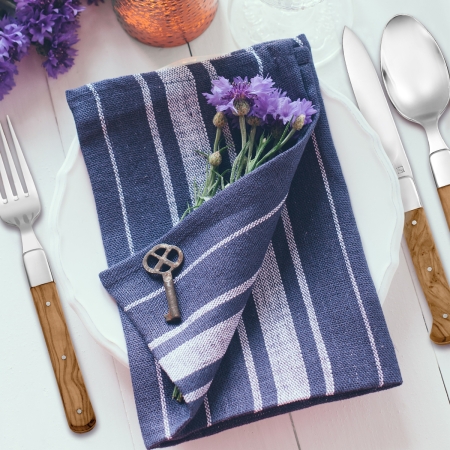 DRINKWARE
For everyday use, you'll want to choose all-purpose glassware in a number of sizes that will serve everything from juices, water, ice tea, coffee drinks, smoothies, shakes and cocktails. Consider weight, feel and durability for glasses you will use daily. It's safe to say you'll need 8-12 of each style glass on your list.
WINE GLASSES, BARWARE & STEMWARE
All wine glasses may look the same, but when it comes down to it, they're not. Depending on your level of wine enthusiasm, choose wine glasses to enhance the experience of serving red and white wine, along with flutes for champagne. If you are a true connoisseur, look to glasses specific to merlot, burgundy, chardonnay or your favorite blend.
A winning cocktail takes presentation and an appropriate glass. Stock the bar with double old-fashioned, highball, martini, margarita, champagne and wine glasses for both red and white wine. Include a good pilsner for his favorite brews. Six to eight of each specialty glass will cover a fun party.
For the table, you'll need as many white wine, red wine, water goblet and flute glasses as you have dinnerware placesettings.

How many?
As someone who loves to entertain, I suggest 12 dinnerware, flatware and stemware placesettings. Extra forks and spoons will get you through dessert.
COOKWARE
Whether you're a foodie or top chef, cookware is serious business. Nonstick cookware is popular for non-fat cooking, even heat, non-stick interior and easy cleanup. Enameled cast iron cookware is known for slow cooking stews, tomato and wine sauces at even heat, requires no seasoning, and does not hold flavors or odor. Stainless Steel is designed for everything from searing and pan-frying to making omelets and scrambled eggs. If you are a copper fan, copper cookware is for you. It's designed for perfectly uniform heating, temperature control and is a favorite for professional and home chefs.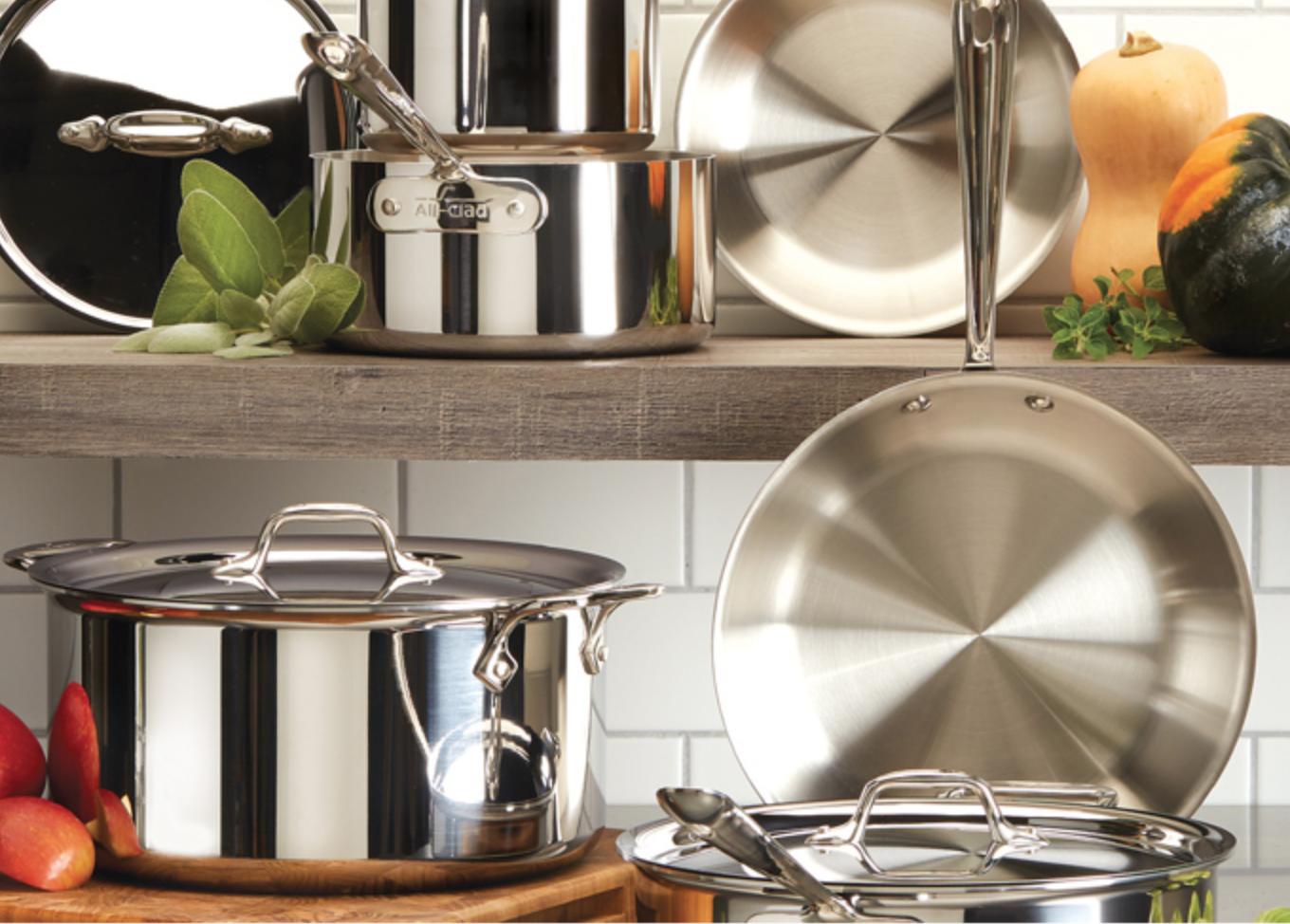 What You'll Need:
No kitchen should be without a fry pan (or two), saucepan, Dutch oven, pasta cooker/steam or cast iron skillet. These pieces are enough to cover the basics and get you started.
ELECTRICS
It's so easy to cook at home and get quick and delicious results. Baking bread, juicing up fruits and veggies and making a killer espresso can easily be done in your own kitchen with the right small appliances.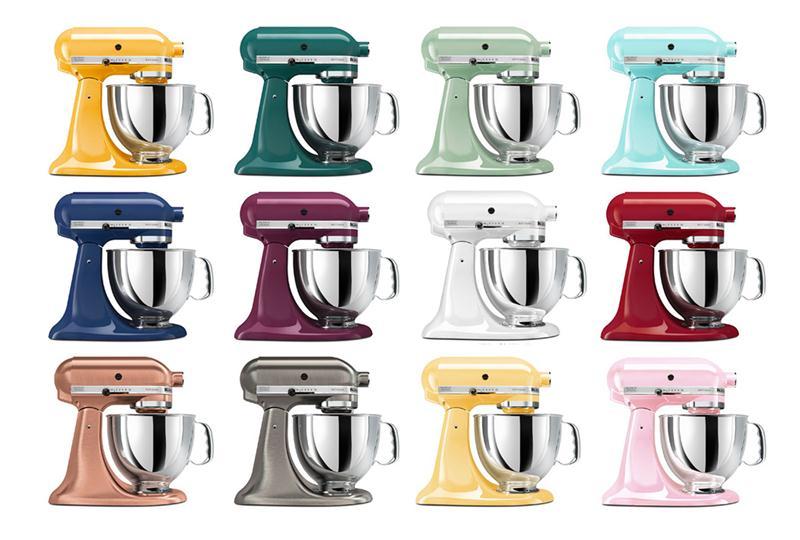 Must-Have Kitchen Appliances:
Well, you just can't do without an iconic stand mixer in your kitchen. It's at the top of the registry list, pretty enough to sit on your countertop, will beat everything from meringues to bread and it's hands-free. Other must-haves are a toaster, toaster oven, hand mixer, coffee maker, espresso machine, blender, food processor and a slow cooker, Check, check and check!
TABLE LINENS
Dinner for two, Sunday supper, casual dinner parties and elegant holidays call for tablecloths, napkins, placemats, table runners and timeless table accessories to dress the table. Consider machine-washable and easy care linens, be sure to include basic white for a classic, timeless, go with everything look.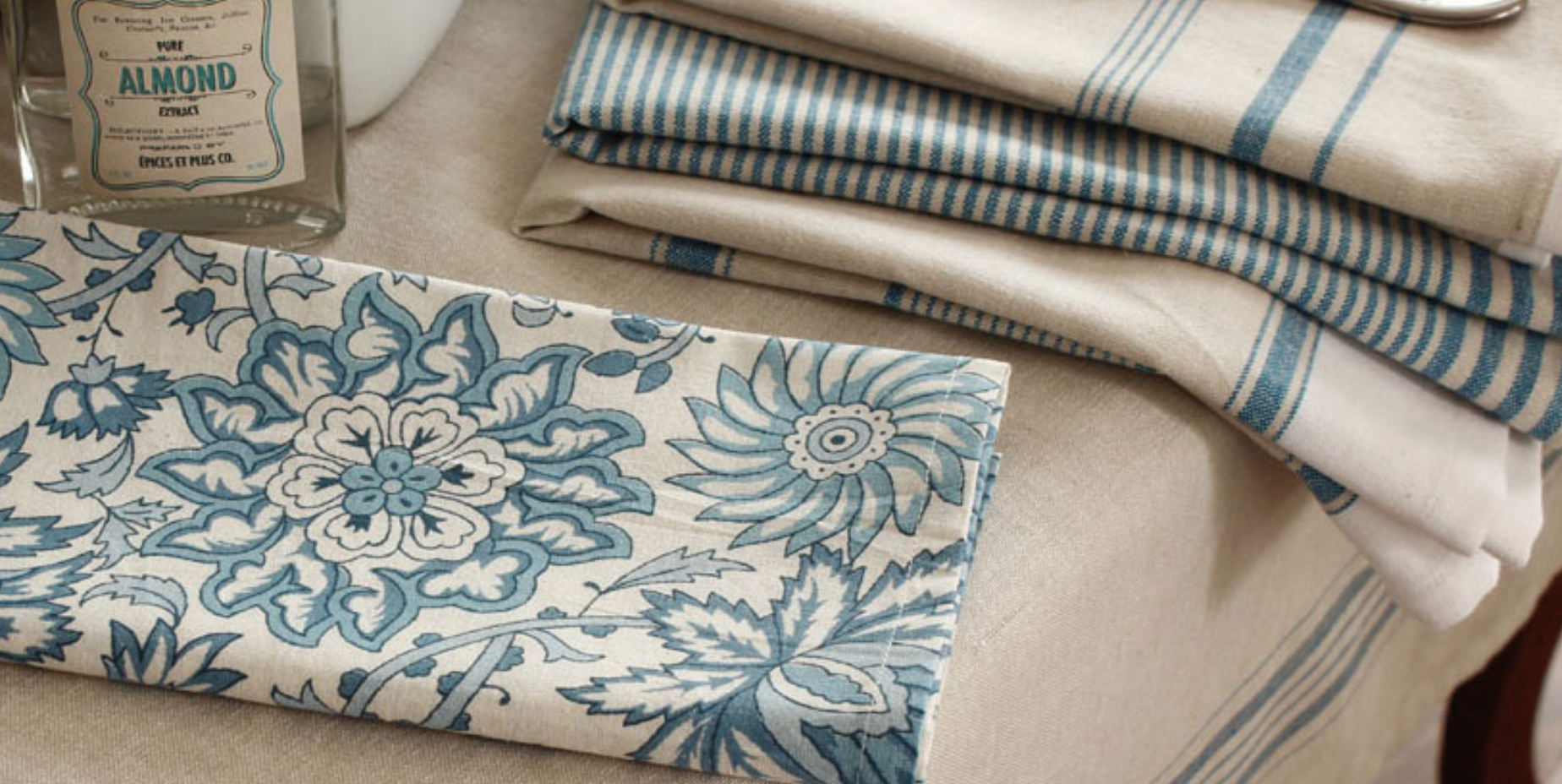 The count?
When it comes to table linens, go for twelve in case your favorite pattern, print or the solid color you love is discontinued. And, don't be afraid to mix and match colors and shades for a fun and interesting table.
KITCHEN GADGETS
Every kitchen needs gadgets and the tools of the trade. Start with basic items, such as measuring spoons and cups, ice scream scoop, garlic press, melon baller, zester, potato masher, kitchen scissors, whisk, grater, vegetable peeler, spatula, wooden spoons, a dual citrus squeezer, can opener, egg times, egg slicer and a strawberry huller. Choose a wood cutting board that strong enough for serious chopping and also beautiful enough to serve on. Add a mandolin for slicing and preparing fresh vegetables and salads and remember to include food storage.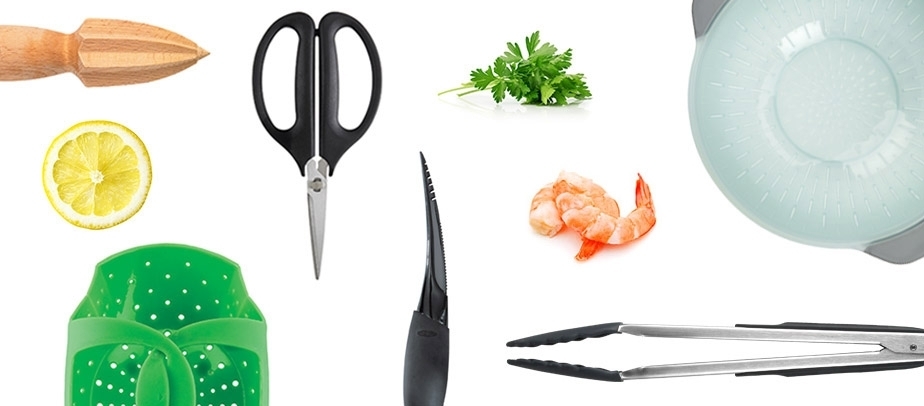 CUTLERY
The set of knives you register for should be your one and only. Take your time choosing knives that feel good in your hand. Most stores encourage you to try them out before deciding which ones to add to your registry. When it comes to knives and cutlery, the blade, weight, a keep edge, and a comfortable grip are the key factors, and they should resist stains and corrosion. Block sets that offer countertop access are typically popular for newlyweds and offer a wide range assortment. Individual knives are best for special tasks, such as tomato knives and other food prep. Keep special occasion in mind. Include a carving knife and meat fork for the holidays and don't forget good quality steak knives.

Take a visual walk through your new home. Include bath, bed and living room items such bedding, luxury bath towels, throw pillows, picture frames, candles and other accessories to make your new home reflect your style as a couple and most of all, have fun!
xx, Deborah