Throw a Last Minute New Year's Eve Party at Home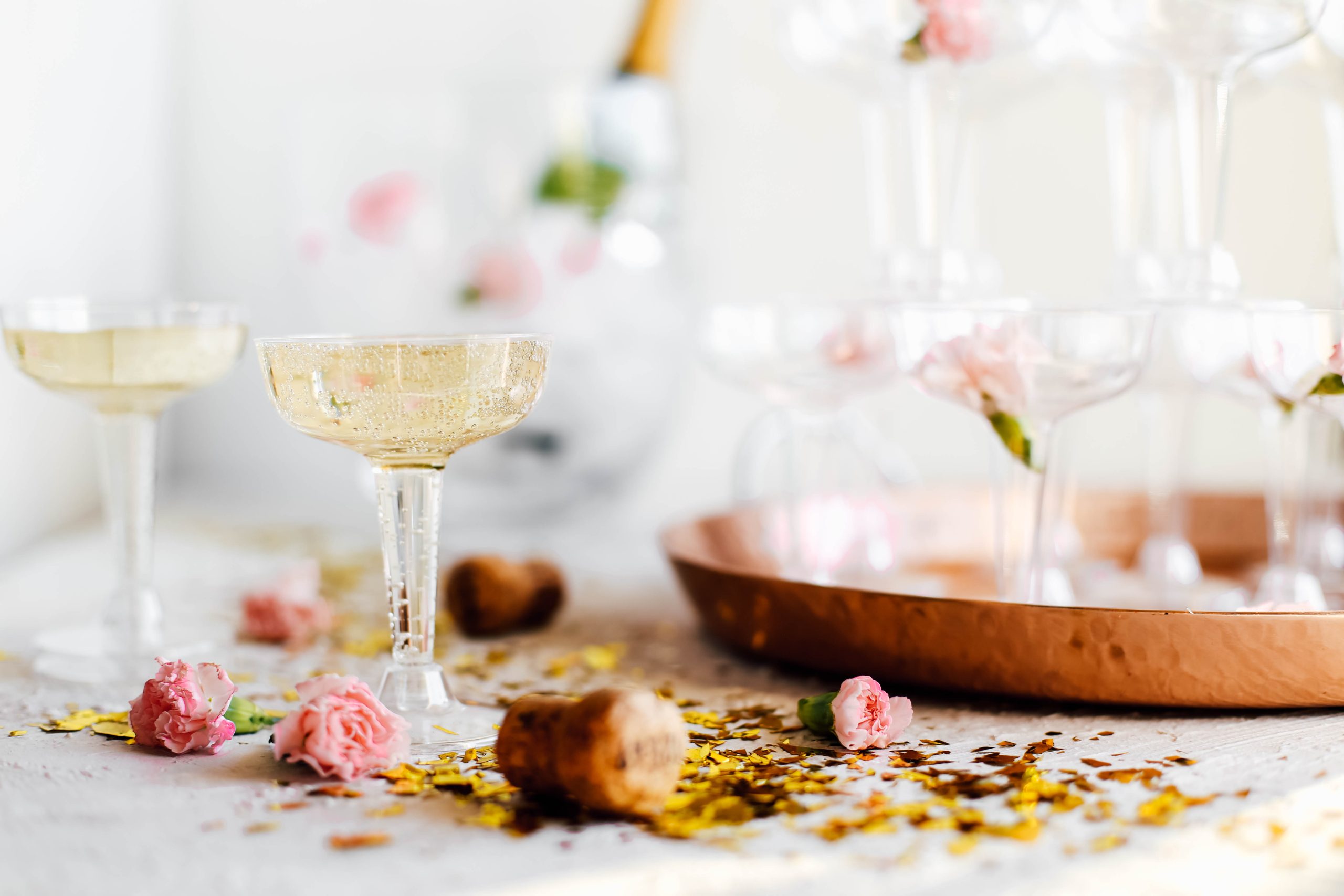 Happy almost new year! When it comes to New Year's Eve I'm usually still into "comfy" season. The thought of putting on a little sequined dress and heading out on the town just sounds a little overwhelming when I still have my lounge clothes out on repeat. Which is why I'm thinking a small get-together at home could be the best last minute New Year's Eve plan! I'm talking silky pajamas, fancy snacks and endless amounts of champagne! Scroll down to grab ideas for your own New Year's bash right in the comfort of your home.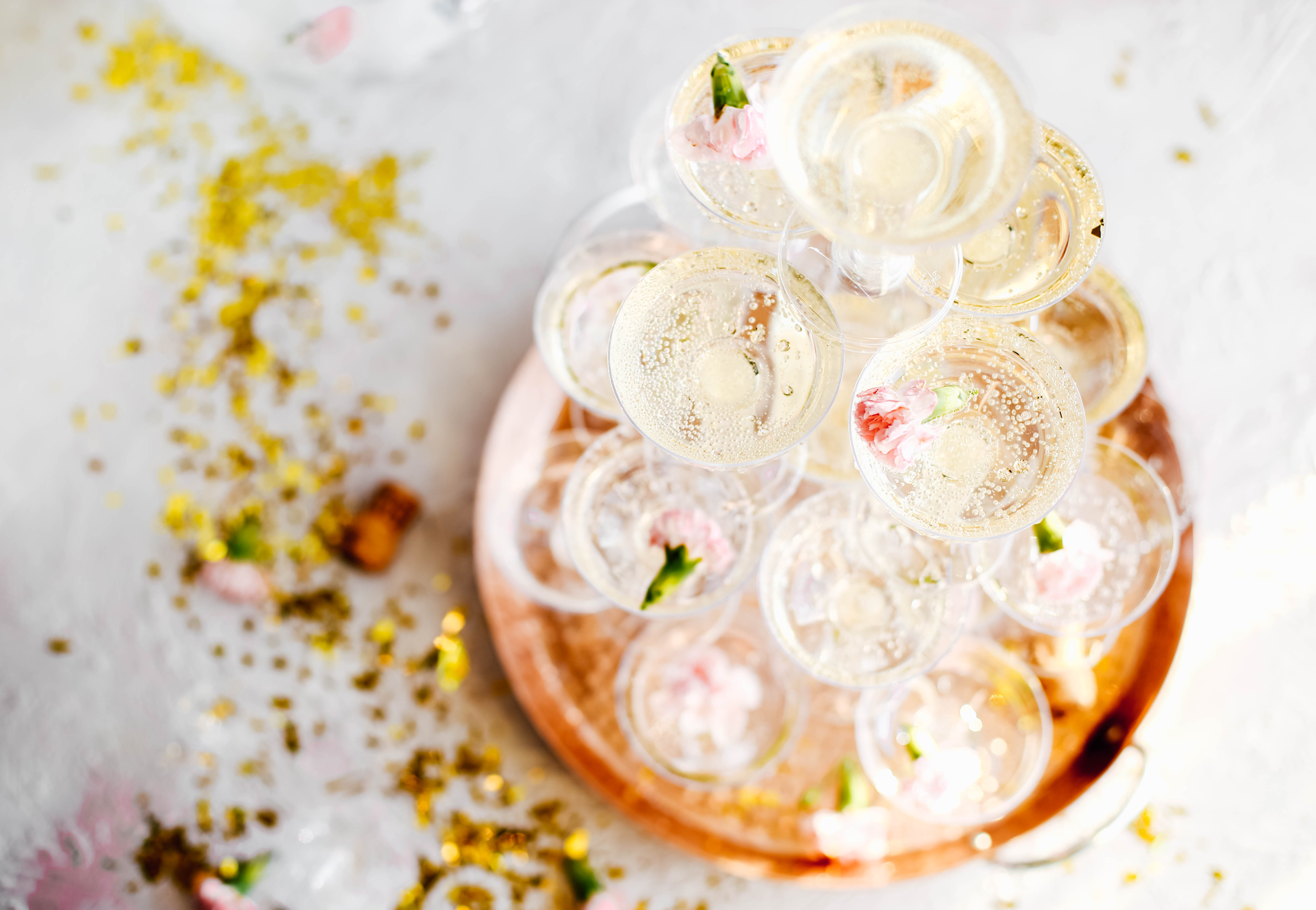 1. Champagne Tower
Have you ever built one?! They are seriously so fun and an instant party starter! Don't worry about breaking out fine china for this. I bought a jumbo pack of plastic champagne glasses and built it on a metallic serving tray for easy clean up. Simple and show stopping!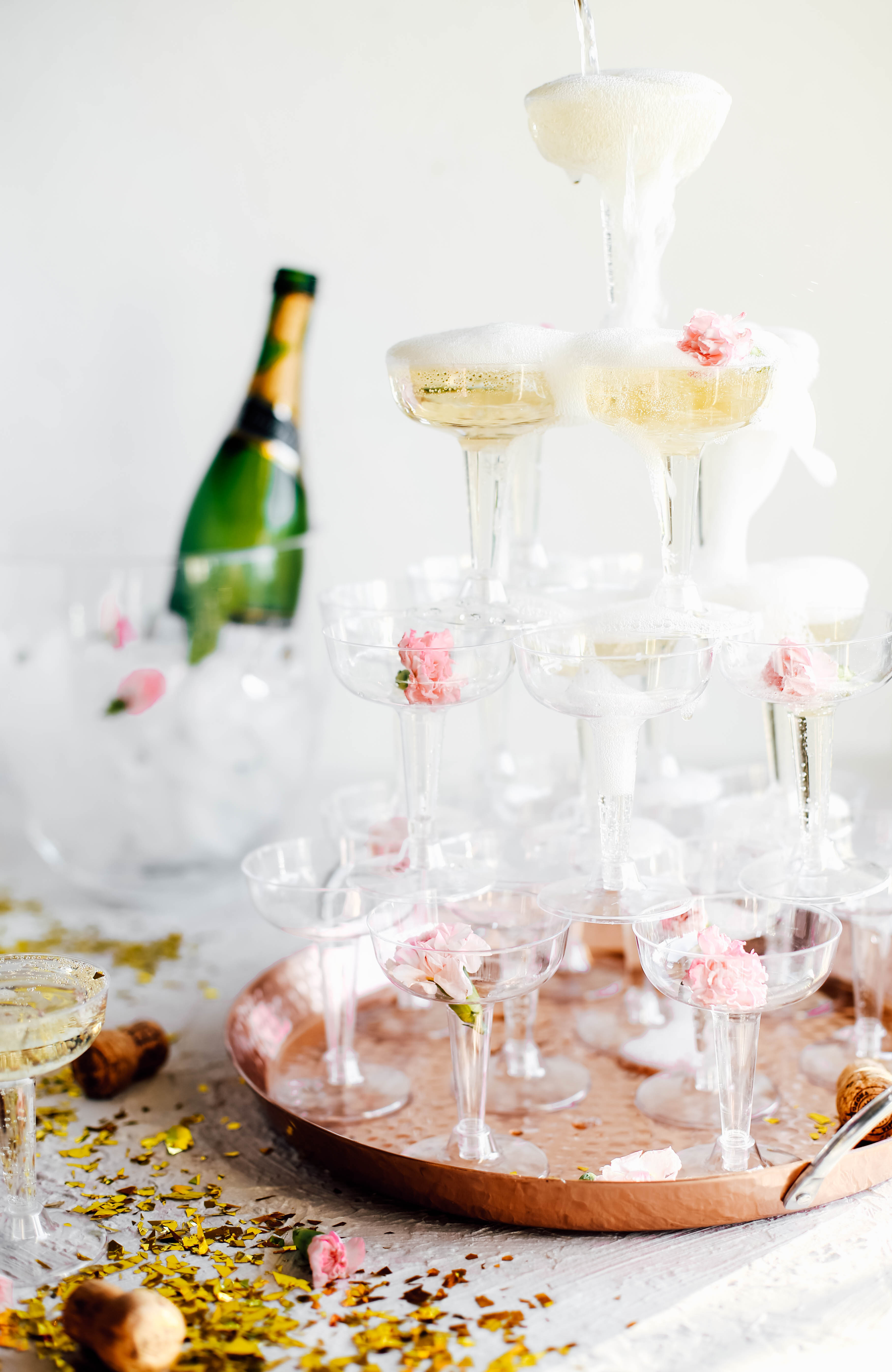 2. Fortune Cookies
I saw this idea a few years ago in a magazine for Chinese New Year and never forgot how perfect they would be for a New Year's Party at home! I bought a bulk pack of fortune cookies from my local grocery store and dipped them in some melted white chocolate. Have fun with all sorts of food colorings and sprinkles to decorate them to your own liking!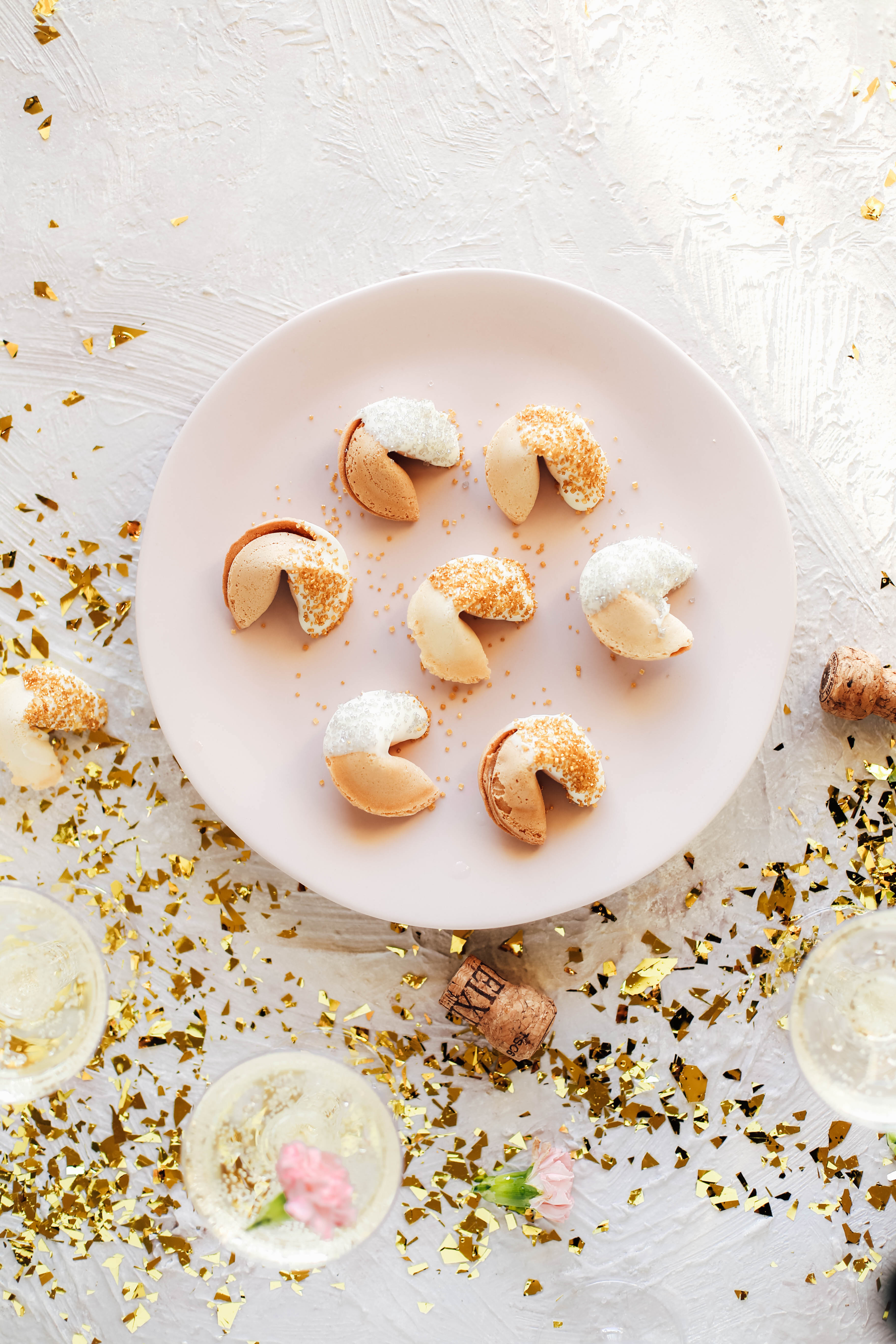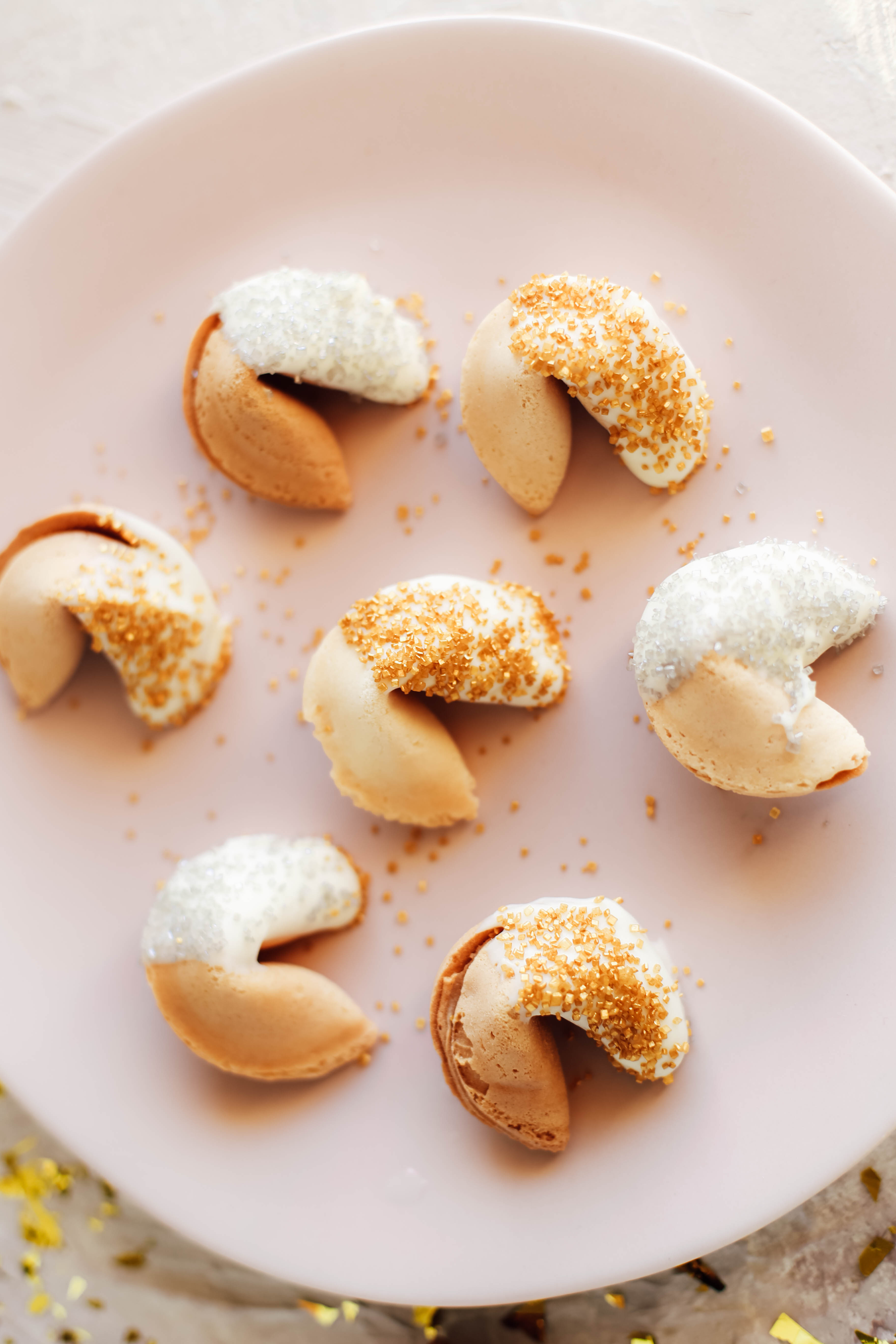 3. Ultimate Sophisticated Snack Board
Like a cheese board, but more! This time of year I usually have an abundant amount of chocolate, sweets and appetizer leftovers that can be married together to create one epic cheese board. I like to use a little smoked salmon, leftover dark chocolate and candy and all the cheeses from holiday recipes that didn't get used up.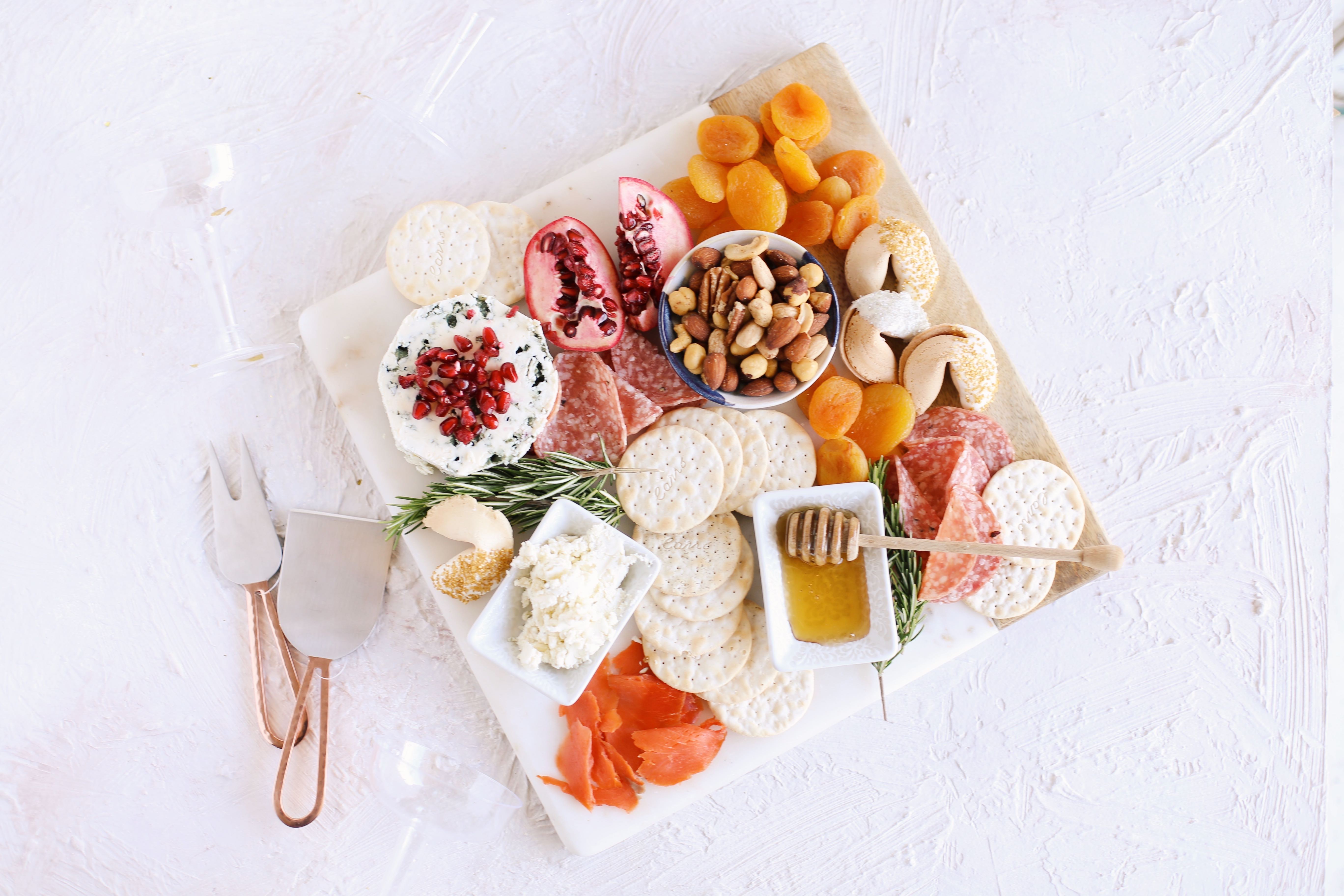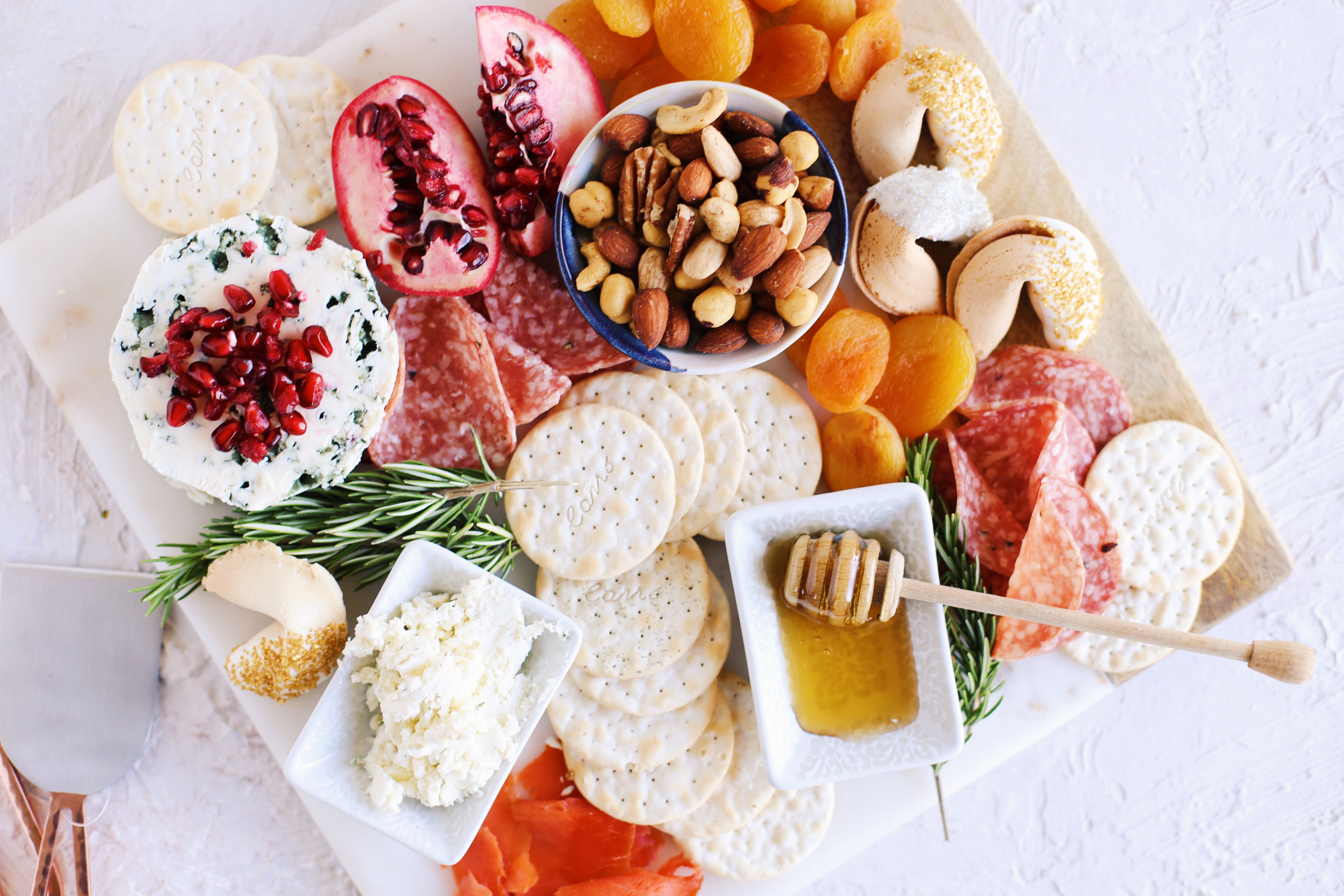 4. Party Favors & Pajamas
For an at home New Year's Party, be sure to gear your guests up with fun favors and poppers so when the clock strikes midnight you'll be photo-op ready! This year I went with metallic hats and told everyone to come in their fanciest pajamas to celebrate!