A Chic and Patriotic Fourth of July Table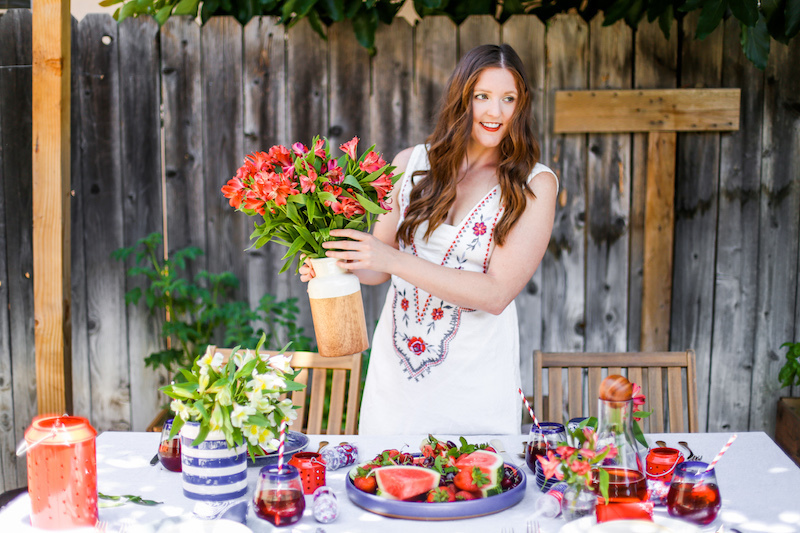 Let's party like it's 1776!
There are not many holidays that I would wear red lipstick and totally deck myself out in themed colors. But, Fourth of July is one of them. This holiday is probably my favorite day of summer. It's one of those chill days where everyone is having a great time, no presents are obligated and we are celebrating freedom, which is absolutely important and should always be remembered!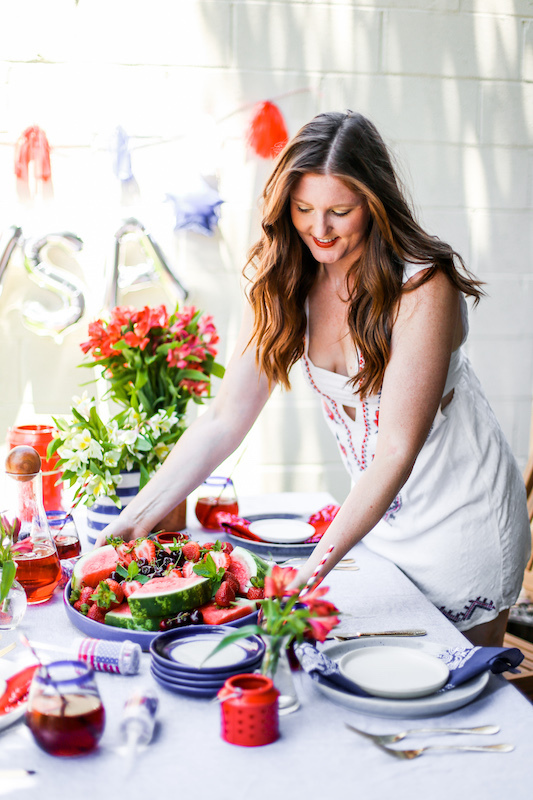 With that said, let's blow out America's candles and get your house red, white, and blue ready!
Living in a small 800 square foot house has its perks and downfalls. Perks: it usually doesn't take me forever to clean, our utility bills are cheaper and there is an indescribable coziness. The downfall… space and storage are never-ending issues. The first thing that always seems to go is holiday and seasonal décor. When it comes to buying things for seasonal décor I always keep in mind if I can reuse and keep the non-reusable objects with a budget-friendly price tag.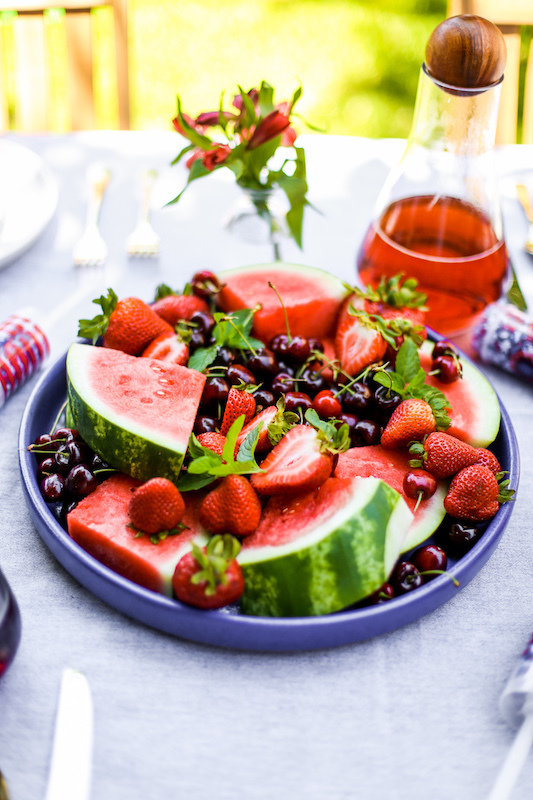 For this tablescape, we kept the colors very solid so that mostly everything could be reused. The red lanterns down the center of the table will be great for Christmas candles and even for Valentine's Day. Blue and white are practically neutrals in my house so the Denby Studio Blue Collection plates we used are great for this themed table but also for everyday use! Last but not least, these super cute red, white and blue bandanas as napkins will totally double as accessories for Rascal!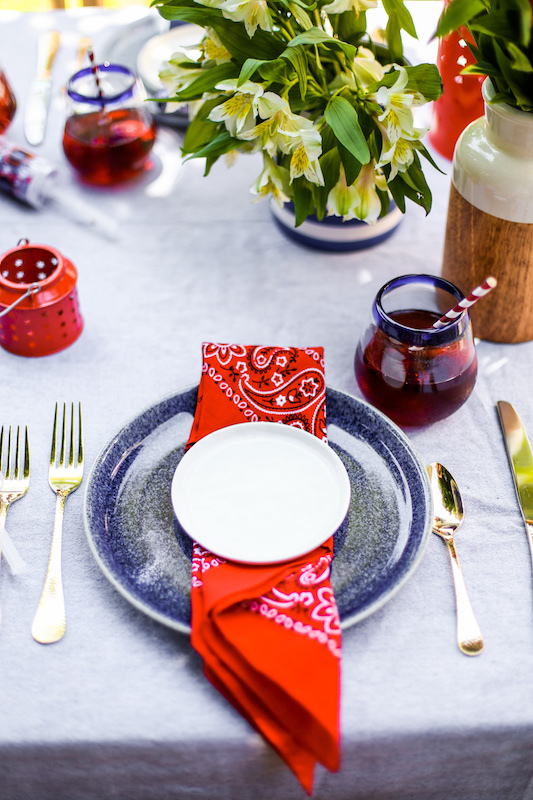 The décor items that were not so reusable were the balloon garland and tassel bunting hanging in the background. These items were bought from the dollar section at Target and didn't break the bank. They also helped tie the whole 'Fourth of July theme' together. I always try and have a 'mix and match' motto when it comes to planning party decorations!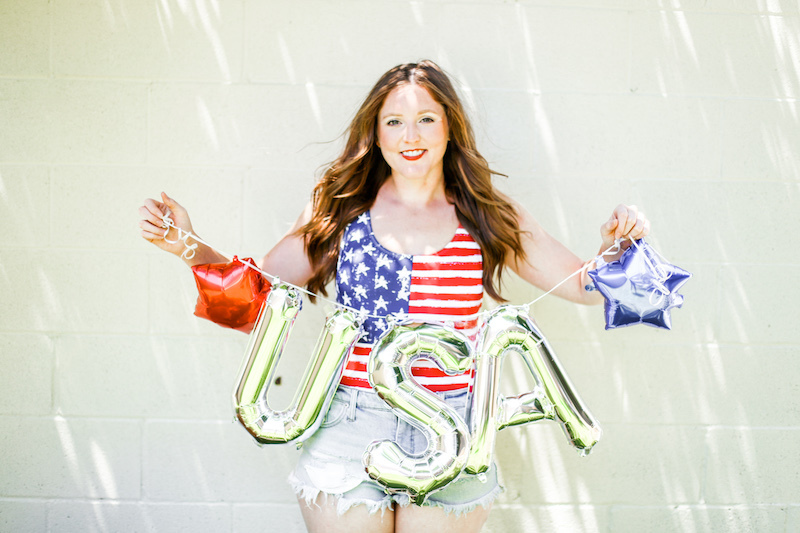 Happy Fourth of July!