How to Style a Pretty Bar Cart for Valentine's Day (or Any Day)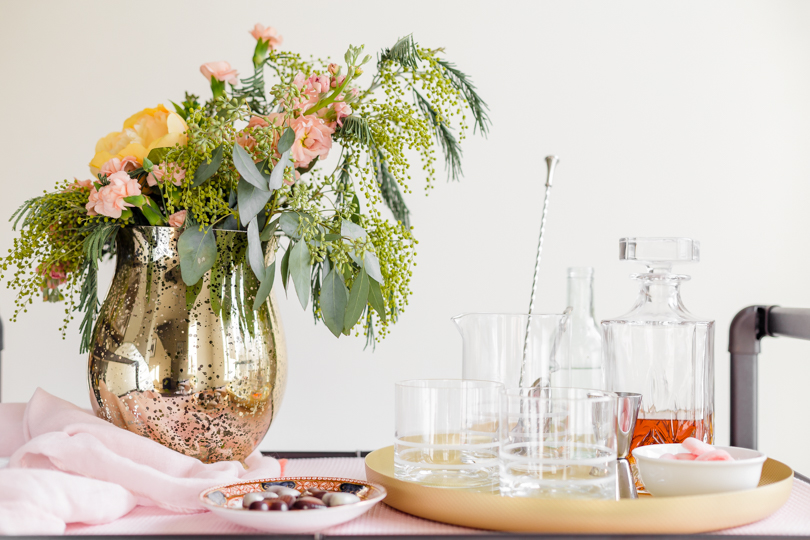 If you're hosting this Valentine's Day (even if you're not, and just want to look at something pretty for the final stretch of winter), here are my go-to tips for a functional, wallet-friendly bar cart: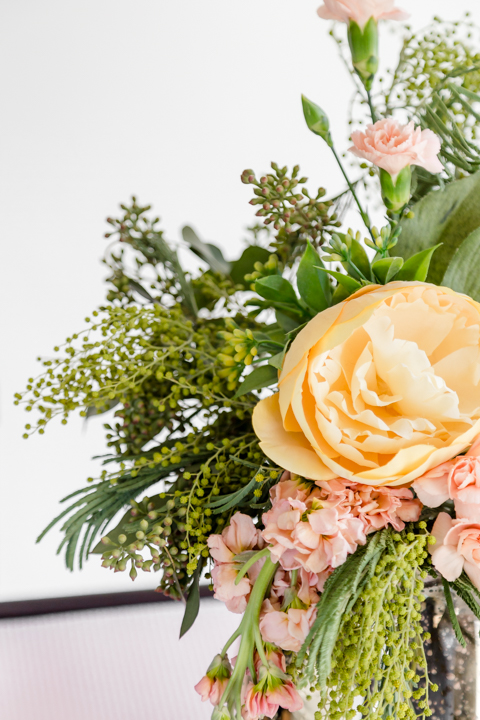 (1) Start with the florals — nothing else is going to make a bigger statement on your cart. I like to use a big vase (this one came from Goodwill and cost all of $3) and load it with cheap supermarket stems (it's winter after all – not many farm fresh flowers to be found). These ones came from New Seasons, a Portland area supermarket, and were $5 all in.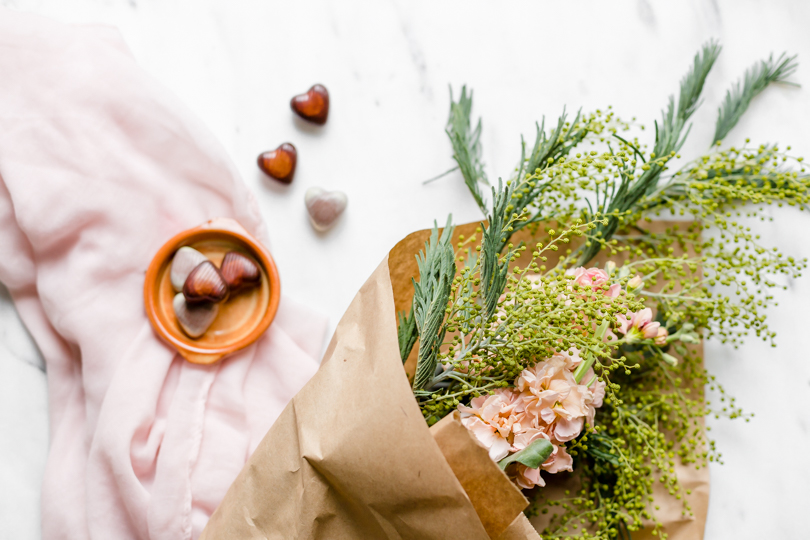 (2) It's Valentine's Day, so you're gonna wanna bring out the bubbly. If you're not going to shell out for a nice bottle of Champagne, go Cava (the Spanish sparkling wine) instead — you can actually get a very solid bottle for under $10 (whoa, right?!). A bone dry brut rosé is a crowd pleaser in a perfectly on-theme color.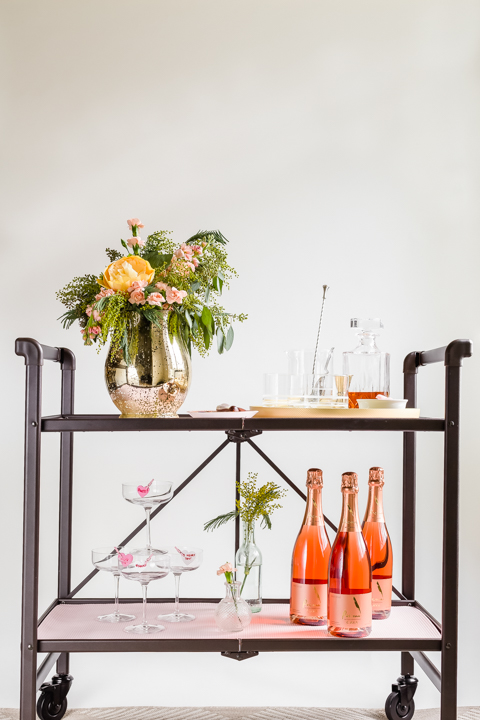 (3) Easiest trick in the book for upgrading your flutes or coupes for the holiday? Baby clothespins, available at most craft stores (I got mine at Michael's). Attach fun little love notes, or fresh herbs and flowers.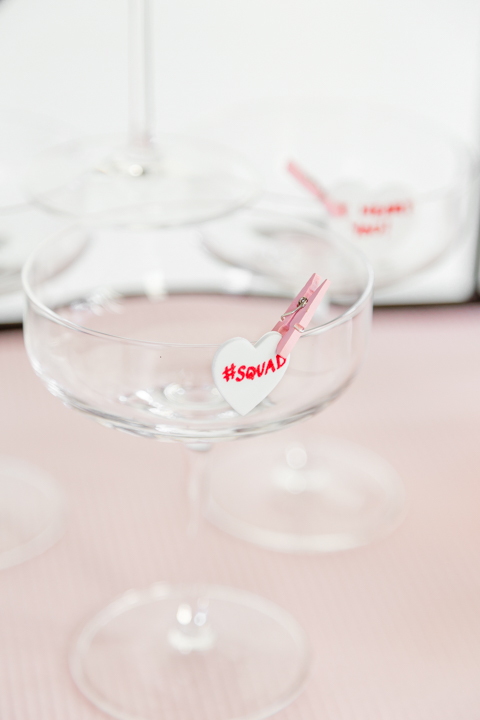 (4) My go-to self serve cocktail is an Old Fashioned, because it's easy to build in glass (aka no mess, no extra vessels), and very forgiving — it's an easy starter cocktail for unfamiliar guests to learn to make, and doesn't take much room to set up. For an extra special touch, I made heart shaped, rose scented sugar cubes using a Wilton candy mold (just mix 1/2 cup sugar with 1 tsp rose water and 1 small drop of red food coloring, then press into molds and let dry). For the drink, muddle the sugar in the bottom of a glass with two dashes angostura bitters and a splash of soda water, then add ice (I prefer one large ice cube) and 2 oz rye or bourbon. Stir and sip — it's really that easy.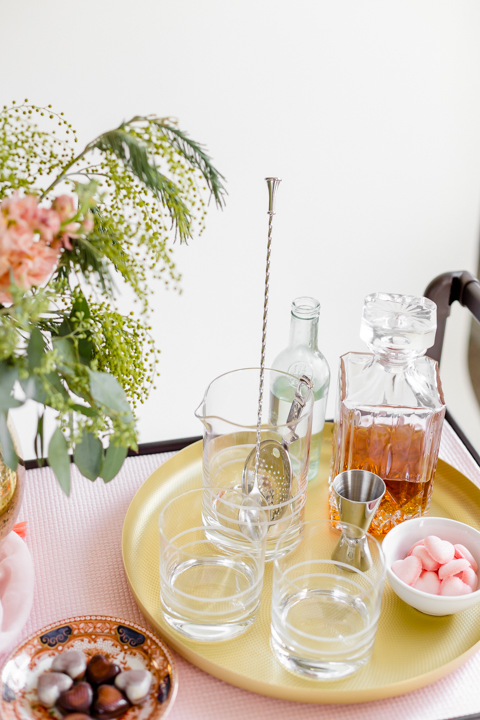 (5) Chocolate. You have to put out some chocolate on Valentine's Day. Any inexpensive variety looks great if you unbox it and pile it on a small antique plate.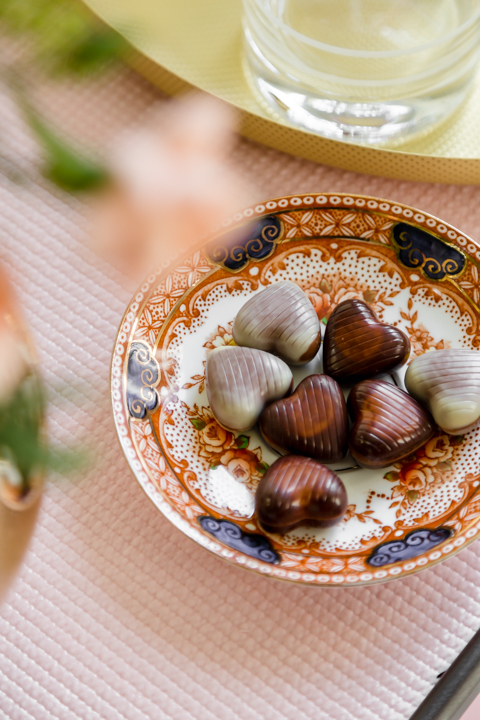 Final trick: this "bar cart" is actually a super affordable folding utility cart from Cosco — I love that I can fold it and store it in a closet when I'm not using it, and that it can be used outdoors. If you want to add a little color, you can line the trays with wrapping paper, wallpaper, or whatever your heart desires.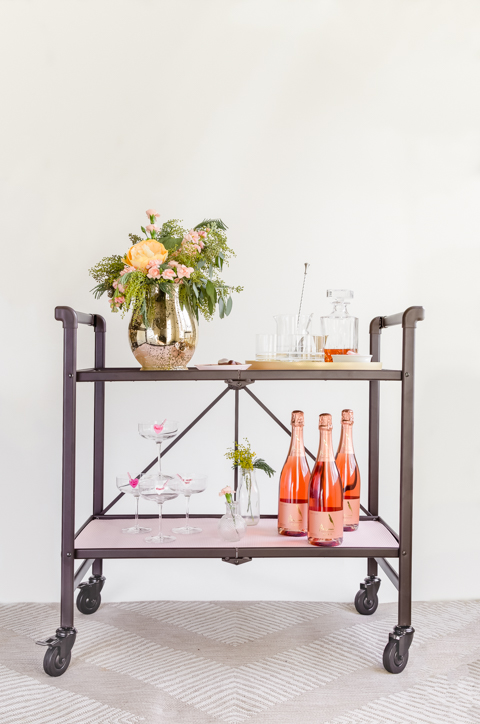 True story: for my cart, I actually cut down a pink yoga mat that was on sale at TJ Maxx with an exacto knife because I wanted something that would easily wipe down after any spills. It took about 30 seconds to do, and definitely came in handy when I spilled angostura bitters (a notorious stainer) all over the place. Whoops!