How to Throw the Perfect Breakfast Tailgate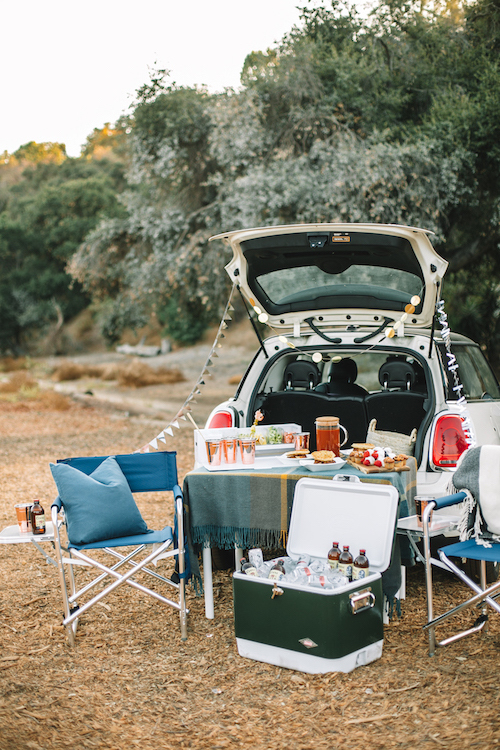 Tailgating in college was one of my favorite weekend activities. It was one of the few opportunities where I could actually "entertain". We would stock up on mimosa supplies, breakfast favorites, and an outdoor set up that we could camp out at all morning.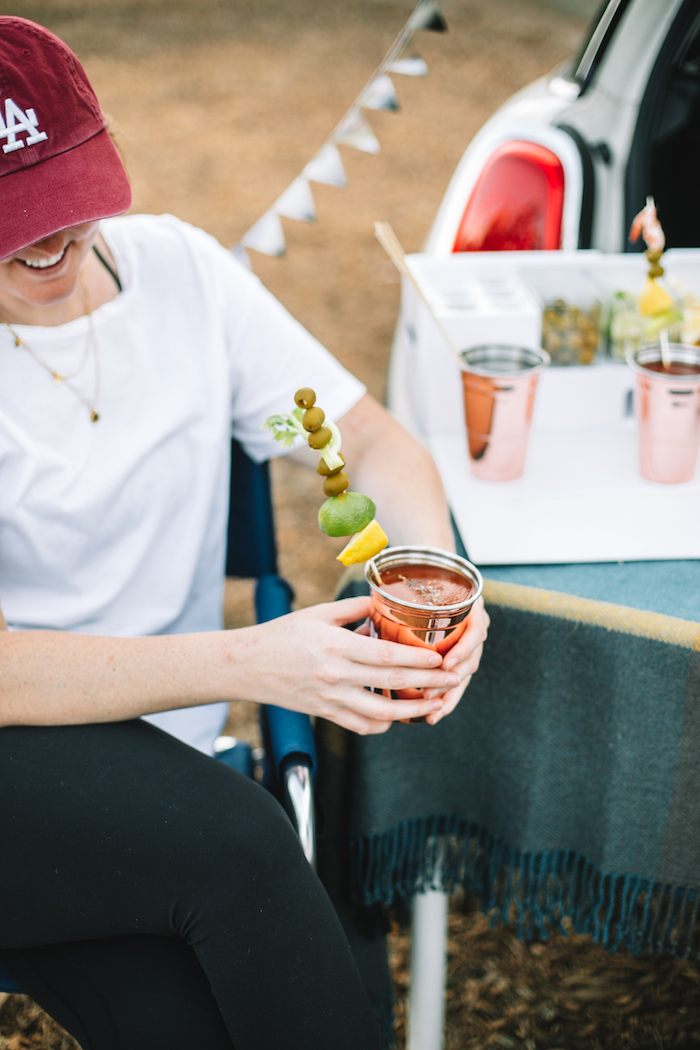 When it comes to tailgating, my mind instantly goes to that episode of Gilmore Girls where Emily sets up the most epic brunch spread before the Yale football game. She had mimosas, snacks, and endless Bloody Marys. Now, that's my kind of hostess!
Today I'm channeling my inner Gilmore and spilling my 5 tailgating breakfast essentials for you to rally in style.
Set Up:
All good tailgating starts with a strong setup. It doesn't matter if you have a Mini Cooper or a big truck, you can tailgate from anything. Be sure to pack yourself a small table for food set up, a few portable chairs and an area for a small bar.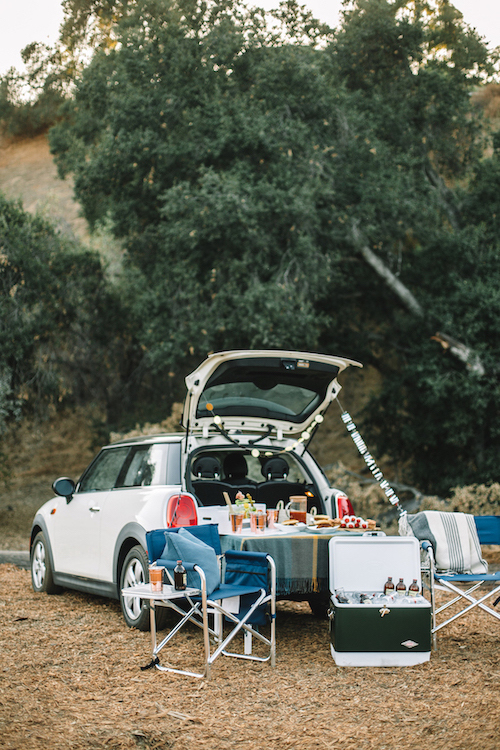 Tailgating can be a bit of a lazy morning (my favorite) so I love these Oniva sports chairs. They have a little compartment to hold your cell phone and a small side table for your drinks and goodies.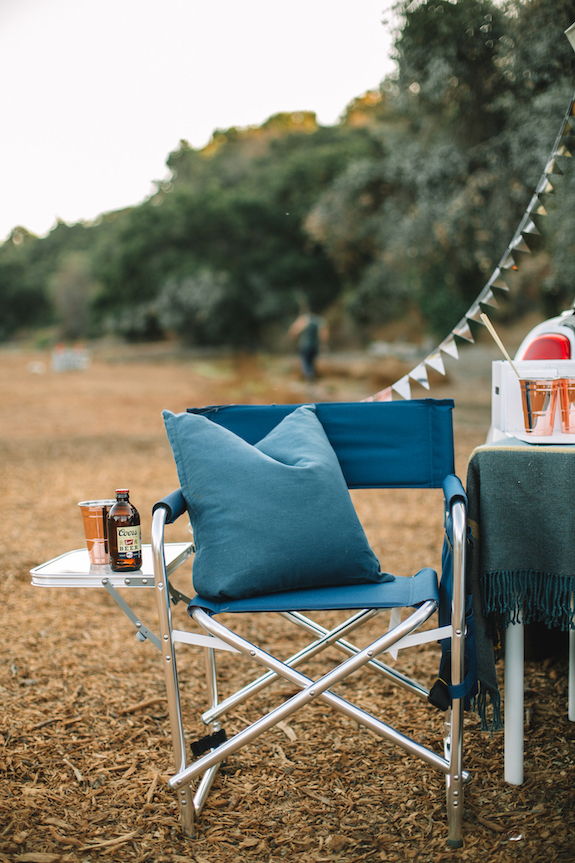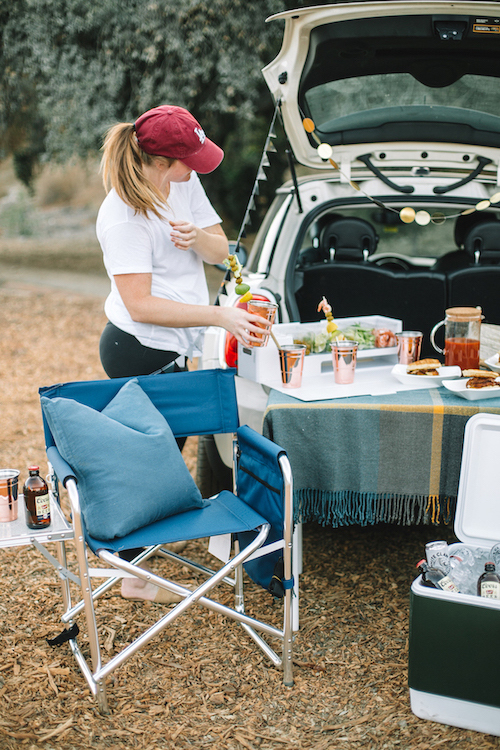 Tailgating Bar
The beating heart of any tailgating essentials is the bar. For most, the point of tailgating is to rally and get your drink on before the big game, so there is no room for any drink shortage. I like to have beverage variety, but my three main essentials are: mimosas, Bloody Marys and beer. Glasses can be a big impractical for tailgating so I couldn't love these 'classy' copper party cups. They give off the house party feel but are reusable and so chic.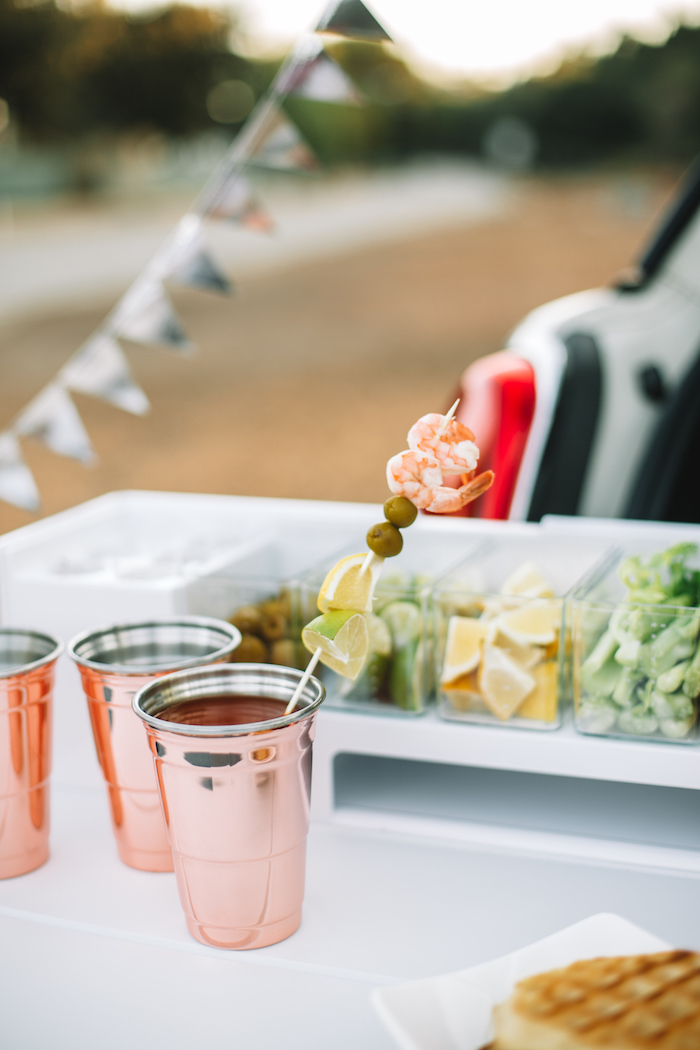 DIY Bloody Marys
When I got my hands on a Prepdeck, I knew without a doubt that this contraption would make the BEST portable bar. It's perfect for meal prep but even better for an extravagant Bloody Mary topping bar. I love that each topper is sealed and not a complete fly trap (my worst pet peeve about dining outside). Pack your Bloody Mary toppers the night before and just pop the prep deck in when you're packing.
My fav toppers: celery sticks, lemons, limes, shrimps, and olives.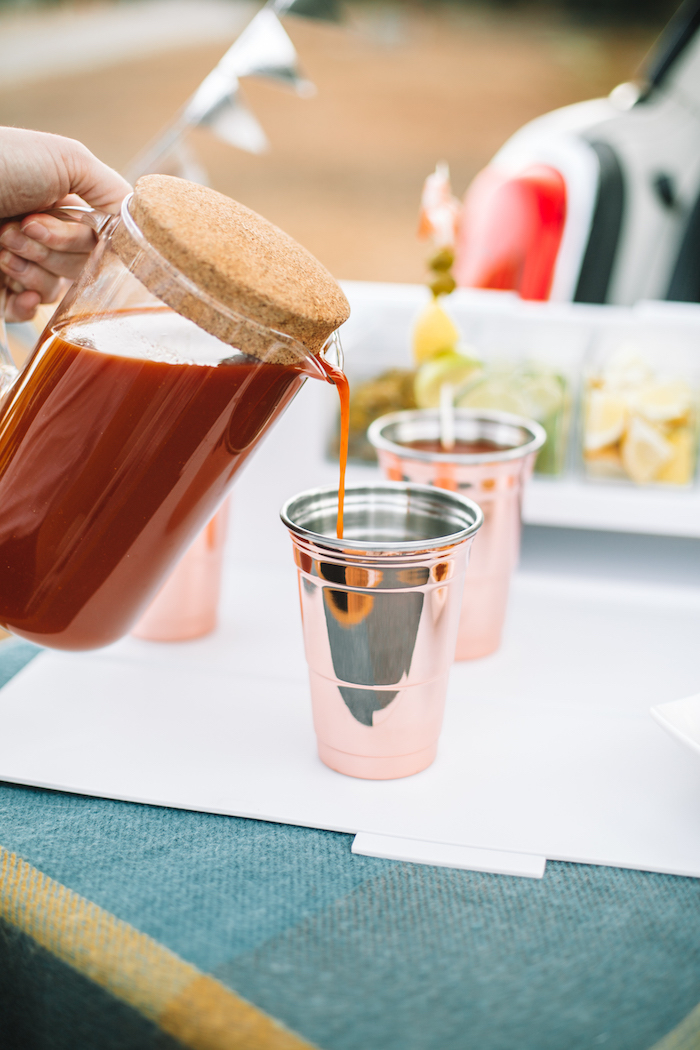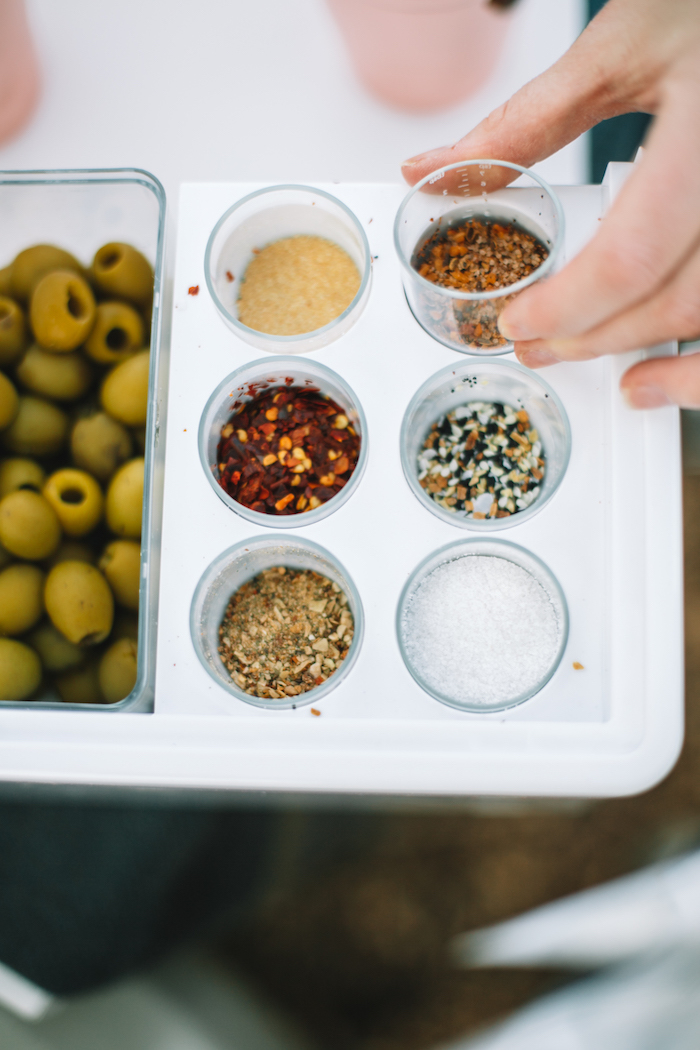 All-in-one Cooking Hub

By Prepdeck

Shop Now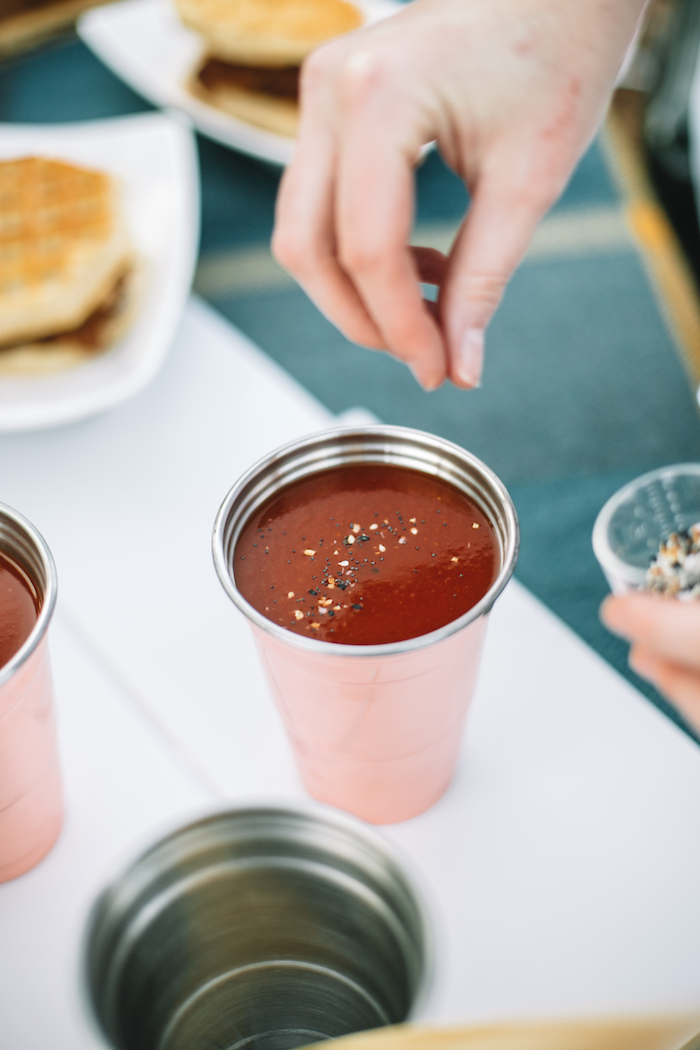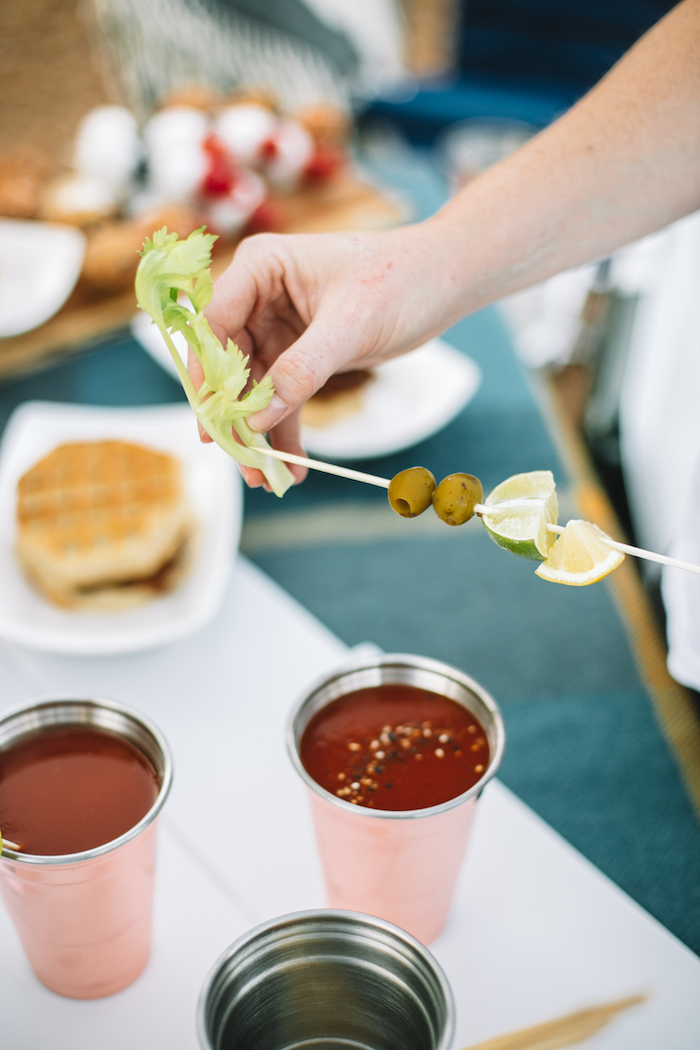 Keep Your Cool
To keep everything crisp and fresh I pack up my Coleman Steel Belted Cooler for such occasions. Not only does everything stay ice cold but the leak resistant channel drain makes packing up and emptying everything a breeze.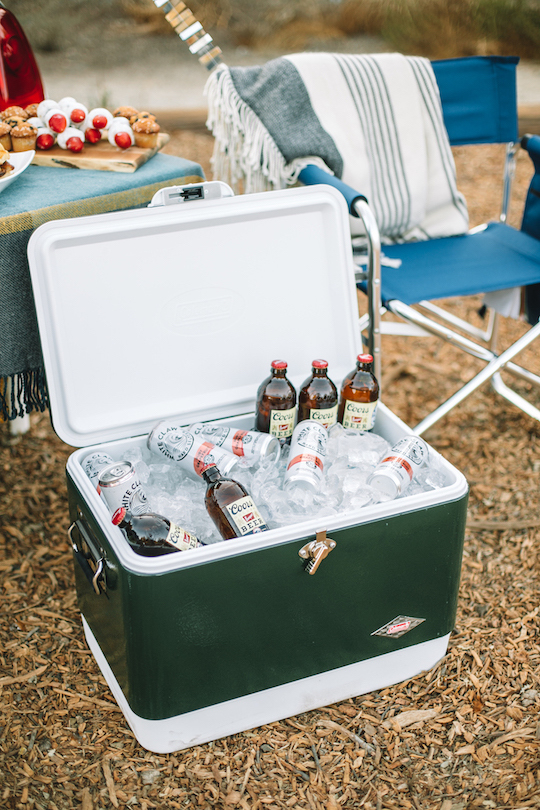 54 Quart Steel Belted Cooler

By Coleman

Shop Now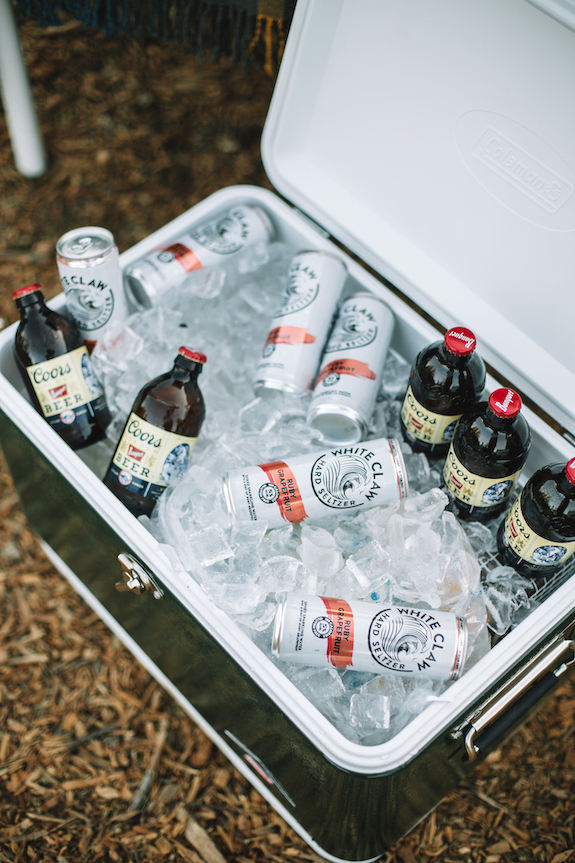 Breakfast
The last essential for the perfect tailgating breakfast set up: the food! I like to keep things really simple for tailgating food. I usually choose one sweet and one savory dish to pack.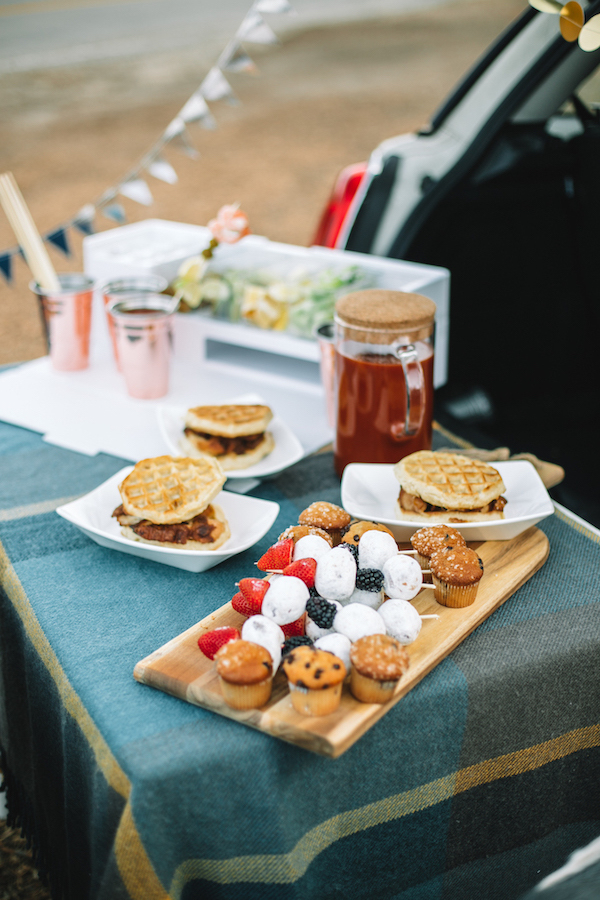 One of my favorite breakfast sandwich classics is a chicken and waffle sandwich with garlic aioli or maple syrup for dipping. For the sweet option we did donut and fruit skewers because who doesn't love donuts in the morning?! Ultra easy to make and pack with you for a tailgate!