This Moody Fall Dinner Party Is a Total Vibe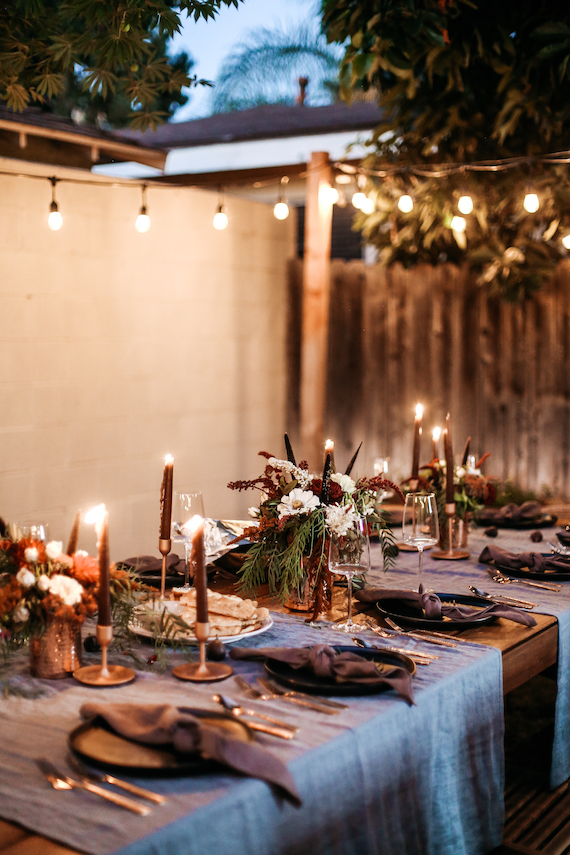 We kicked the fall season off this year with a very moody tablescape! Last week we threw our friend, Lauren, a 30th birthday party in my backyard! I have been itching to throw a 'moodier' dinner party since summer ended and I knew this would be the perfect occasion!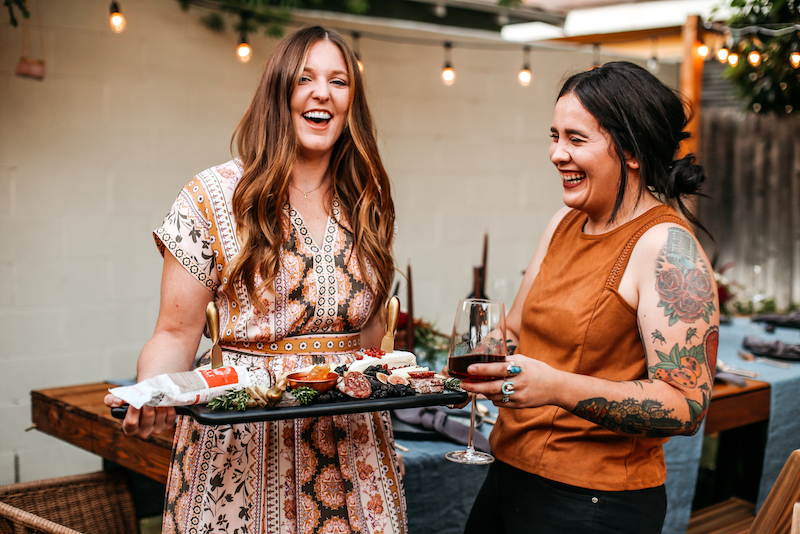 Next month I am turning 26, and I can only imagine what a weird milestone getting to thirty must be like. Lauren said she was feeling like a 'moody' but sophisticated theme would fit the bill. We ran with this yin and yang theme and also thought that the aesthetic would match great with fall, and it totally did!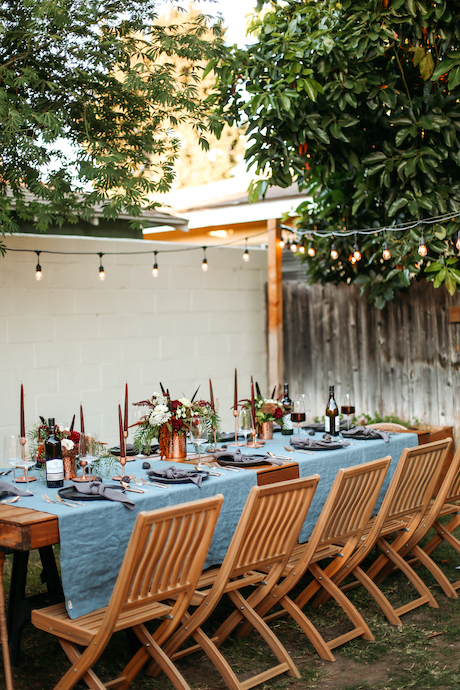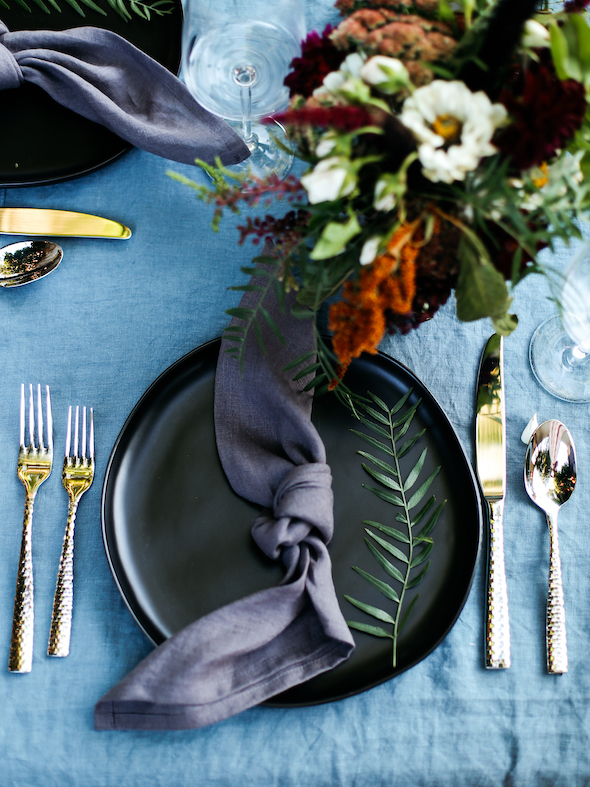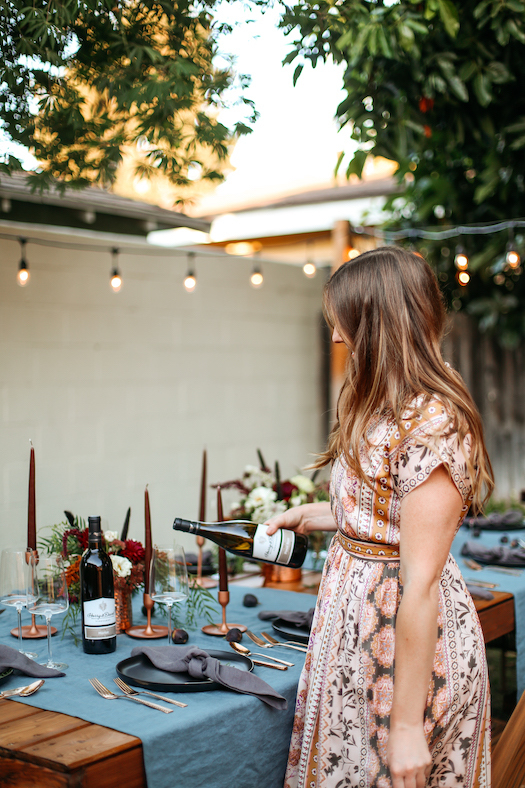 One of my favorite ways to theme out a 'birthday' party is with lots of cakes. It's an easy way that gives the whole party a birthday celebration feel without breaking out any cheesy decors. To keep these cake ideas simple, pick your three favorite cake flavors and make one big batch of buttercream to frost with. Naked cakes frost up in just a few minutes (they don't have to be perfect!). Naked cakes are generally pretty simple so I love giving them a dramatic topper! To keep the cakes 'moody and fall' I went with dark burgundy dahlias, blackberries and black figs!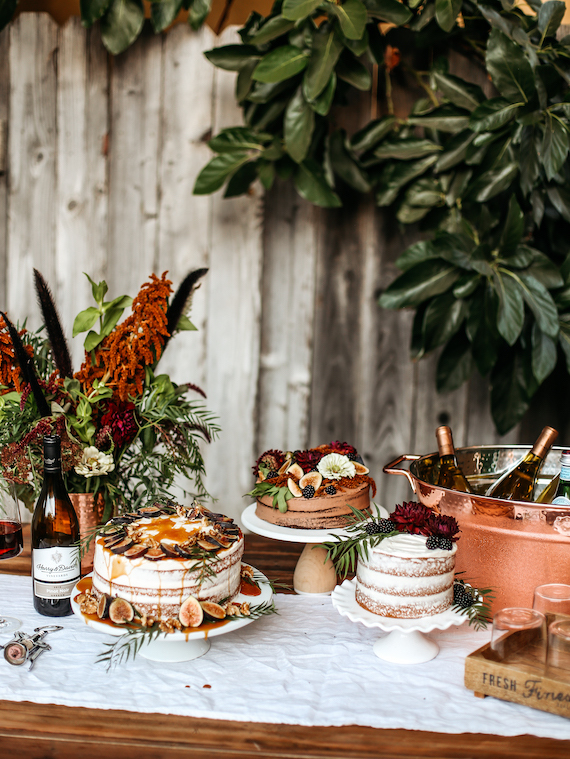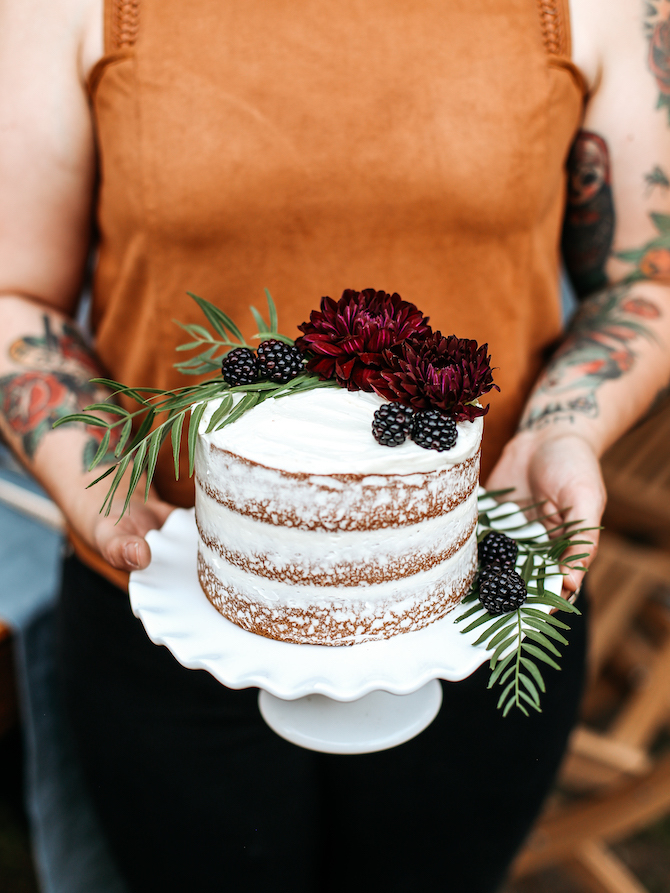 The backyard was decked out with a nice long dinner table to fit all of her guests and a fun buffet table for drinks and desserts! The buffet table was stocked with plenty of cold wine and beer in my super elegant, copper ice bucket. I've always shied away from ice buckets because I thought they could feel distracting but this hammered copper fits the bill!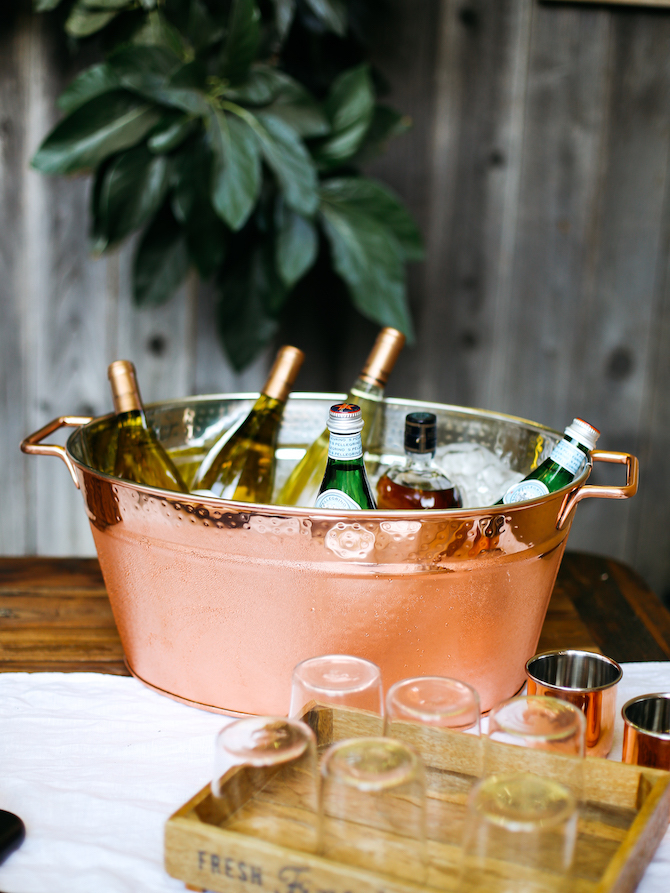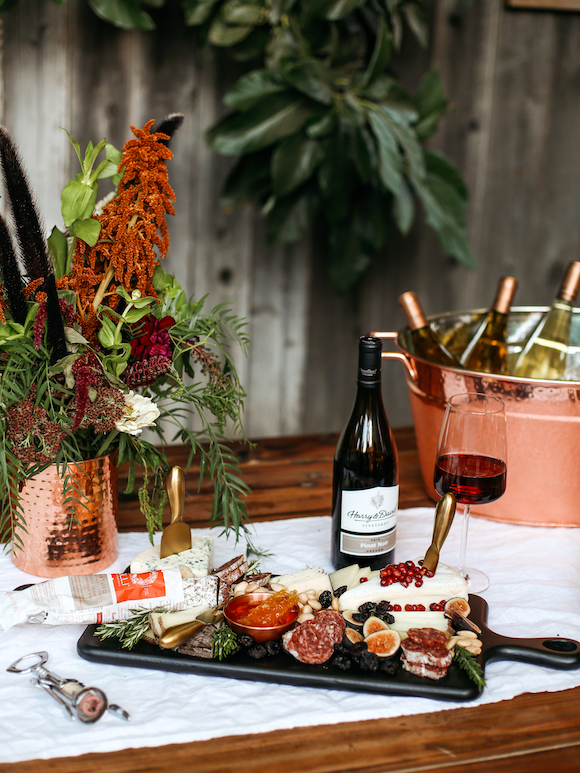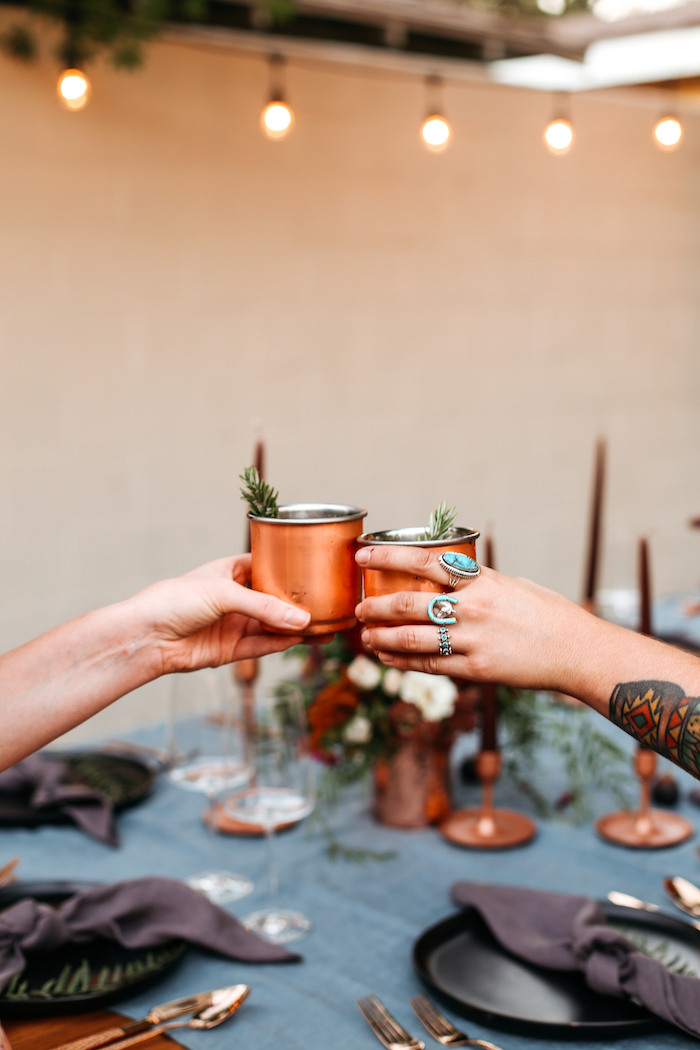 After a quick cocktail hour, everyone sat down for a family-style pasta dinner. Lauren brought a delicious brown butter sage bow tie pasta, a hearty kale salad and roasted butternut squash. If you're looking for a great fall dinner give these menu ideas a go!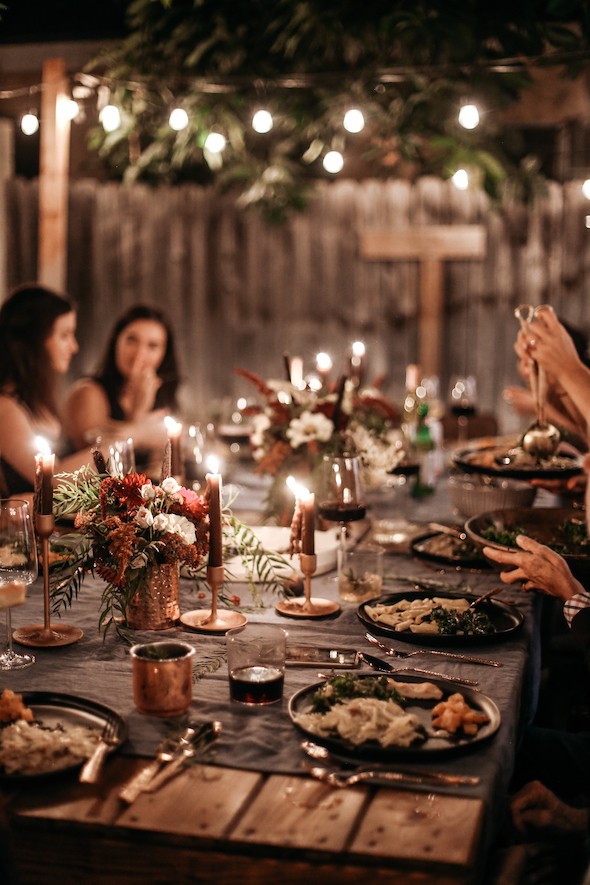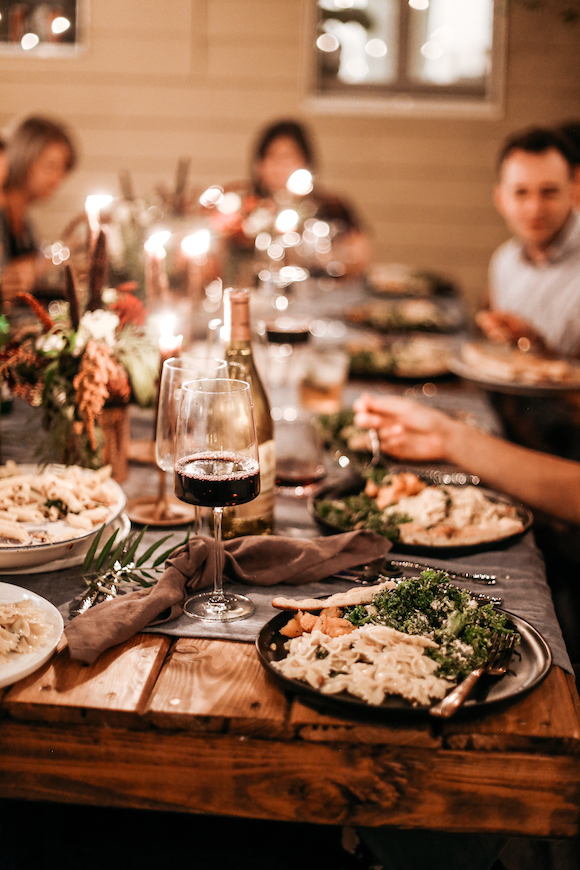 Afterwards we drank more wine and took lots of silly photos in the photo booth area. We finished everything off by lighting up Lauren's trio of naked cakes and singing her happy birthday.
Happy birthday Lauren, thank you for letting us be a part of your special day!