Family Pizza Night Is About to be Your Favorite Night of the Week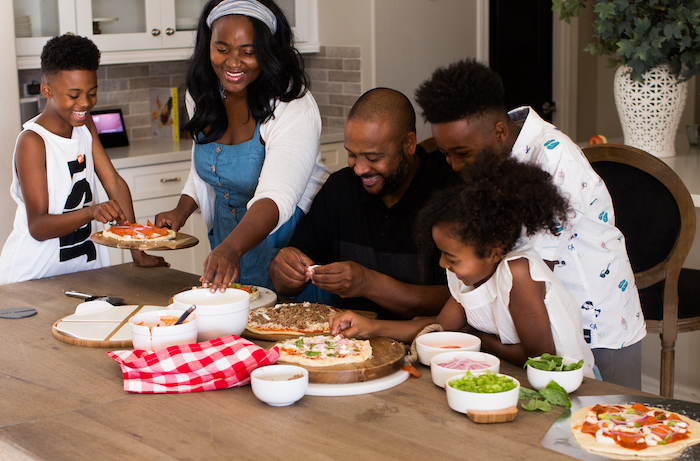 I'm not sure who started it or when it happened but Family Pizza Night might be one of the most recognized pastimes in good ole' America. Although we love getting the most delicious pizza delivered to us every Friday night, there's one thing that's even better… and that's homemade pizza!
Yep. Fresh toppings, homemade dough, and if your really ambitious, homemade sauce. This was our very first time making pizza at home and let me tell you, we loved it! You can create your own signature personal pizza tonight with a few steps! Read on.
If you're looking for a fun family night idea, here are a few tips for your homemade pizza night!
Make your own dough!
Get and real fired oven like Ooni – this will make your pizza taste authentic and delicious
Prep and cut fresh toppings
Buy or make the best pizza sauce
Have fun!
Make Your Own Pizza Dough
I may be a beginner pizza maker but I do know that homemade dough is the right thing to do. Plus it's SO easy to make. Just use a simple pizza dough recipe using yeast and set it aside until it rises.
We used a few extra kitchen gadgets to make the process even easier.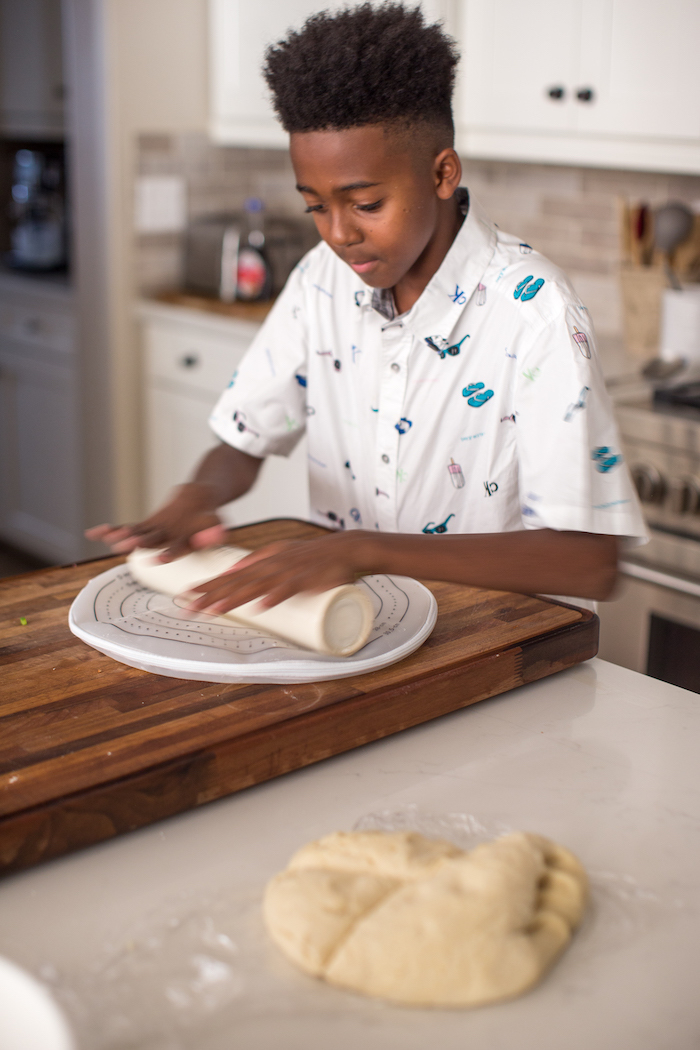 This shaker from Mason Cash might be one of the most fun things I've seen in the kitchen. If you're a regular pie maker or in our case a pizza pie maker, then check this out!
This ceramic roller shaker not only rolls out your dough, but it also holds extra flour that can be used for kneading and rolling. As you begin to roll out your dough simply sprinkle as much as you need on and then continue to roll out your dough.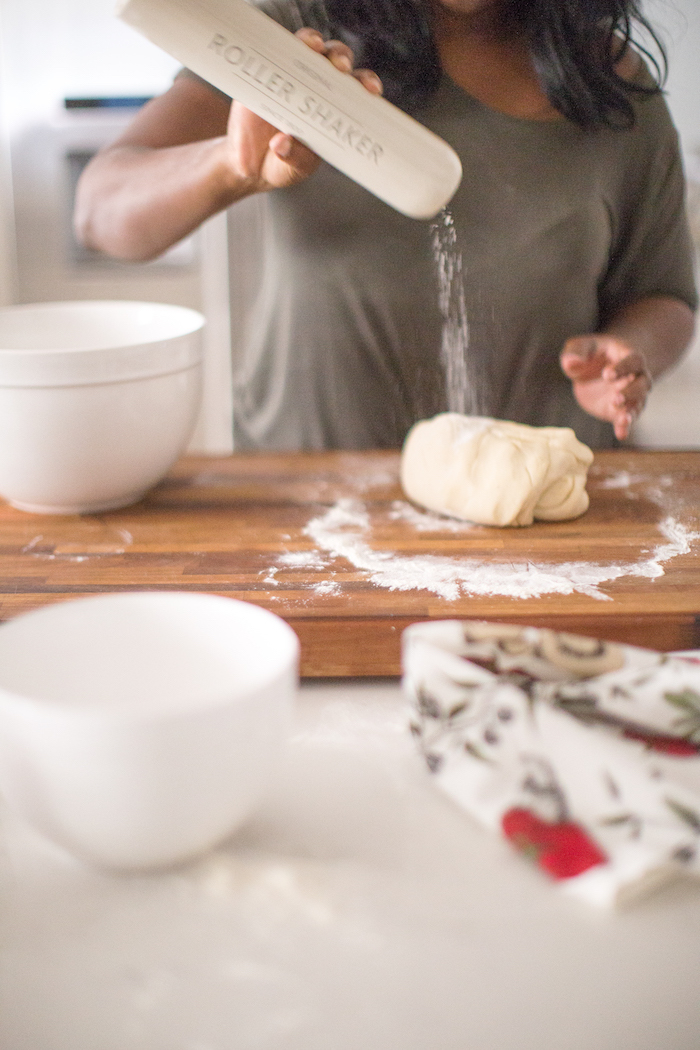 If you need help measuring the crust then you can use the OXO pie measure. I had the kids put in a piece of dough and roll it out to about 8 inches. This helps keep them on track and makes the pizzas big or small enough depending on how you want them!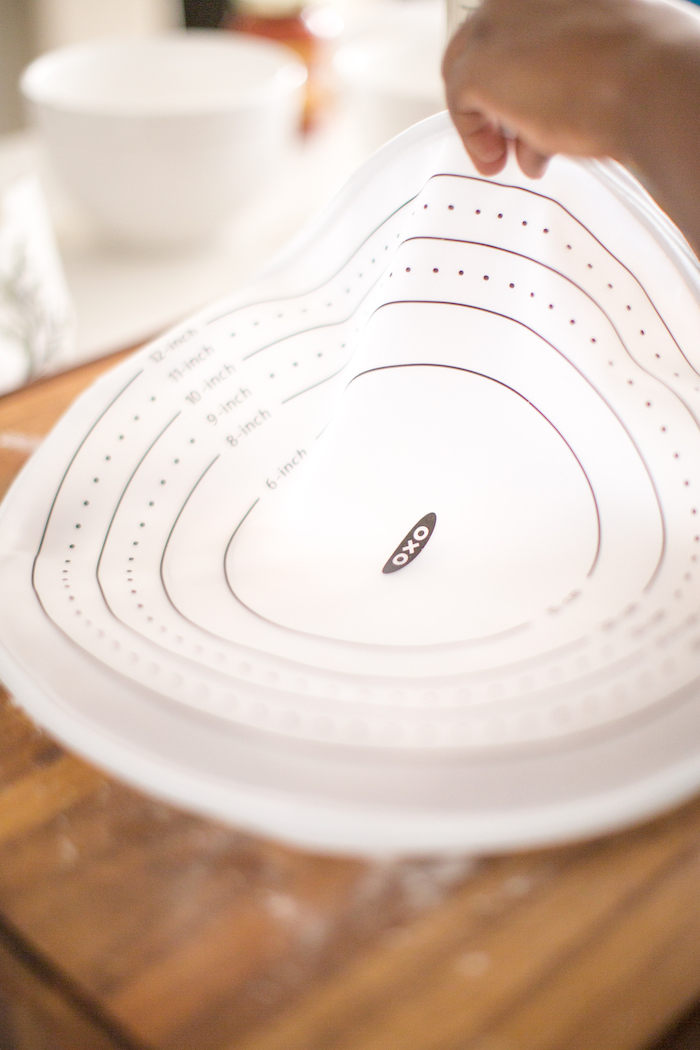 Good Grips Dough Rolling Bag

By OXO

Shop Now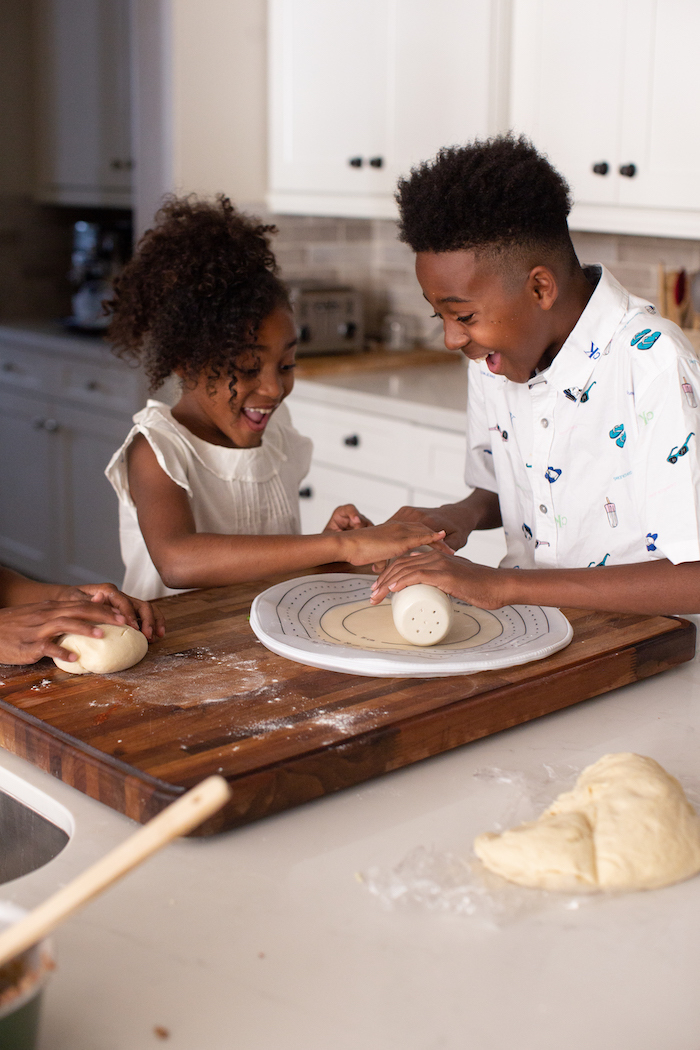 Prep and Cut Fresh Toppings
Less is more when it comes to making pizza toppings work. But less doesn't mean boring! Cut up fresh veggies and meat based toppings to make the most creative pizza you can! I used fresh onions, bell peppers, tomatoes, basil, you name it!
Wide bowls like these from Villeroy & Boch make toppings easy to grab and give them some organization! The entire Pizza Passion line includes all you need for your pizza night. Start your collection with my favorites like the Round Party Plate and Pizza Plates.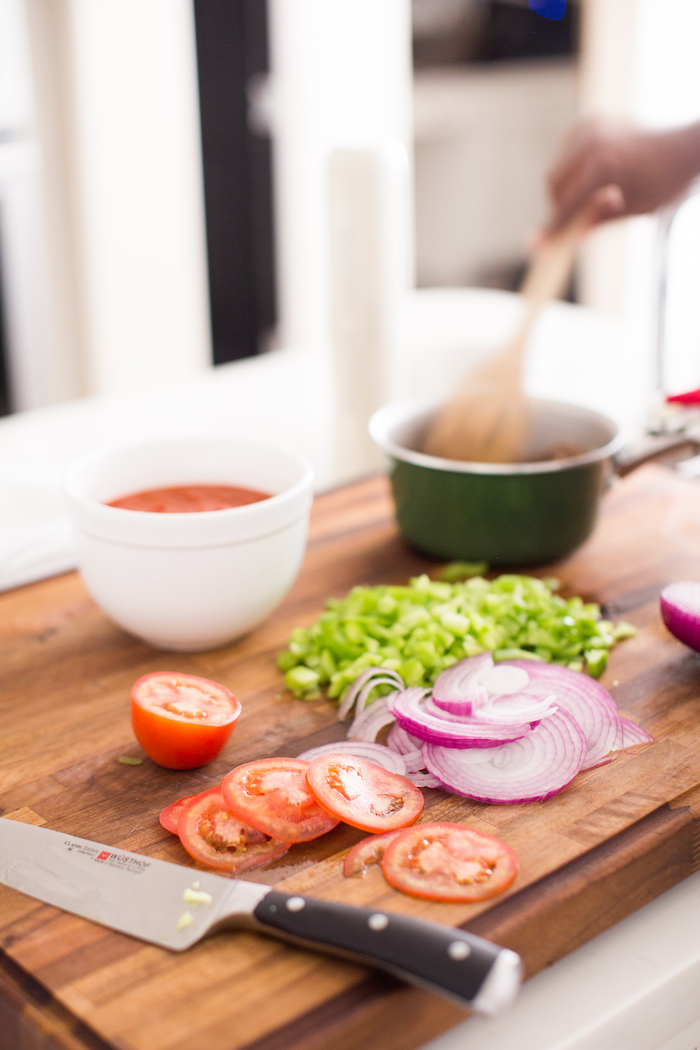 Pizza Passion Topping Bowl

By Villeroy & Boch

Shop Now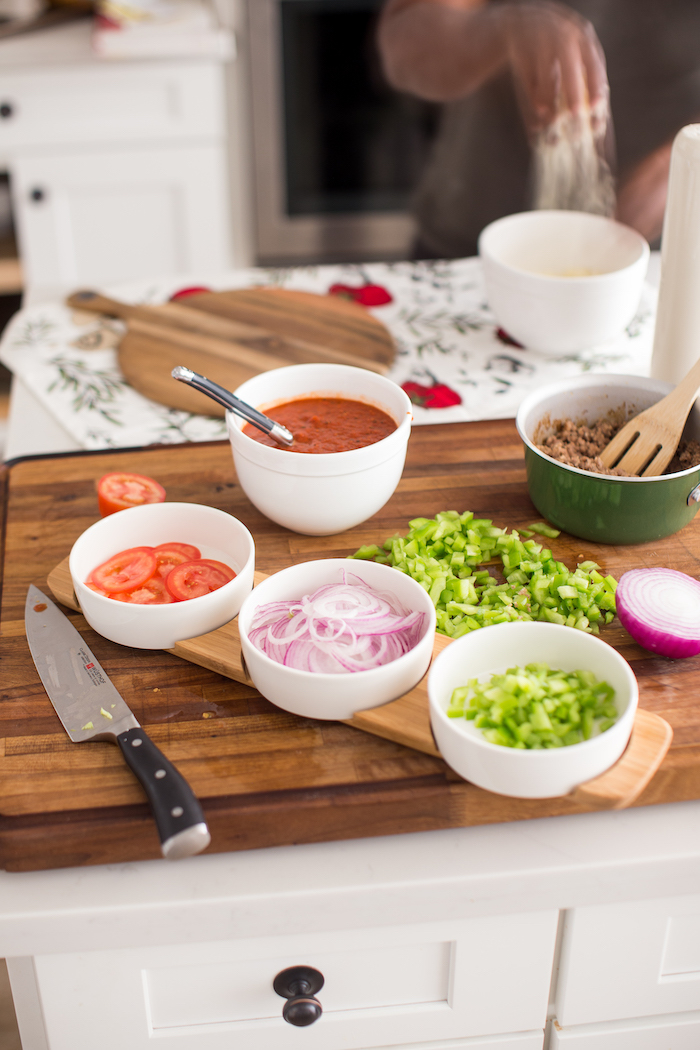 To make things flow better I set up a little station on our kitchen table so that we could all make our pizzas together.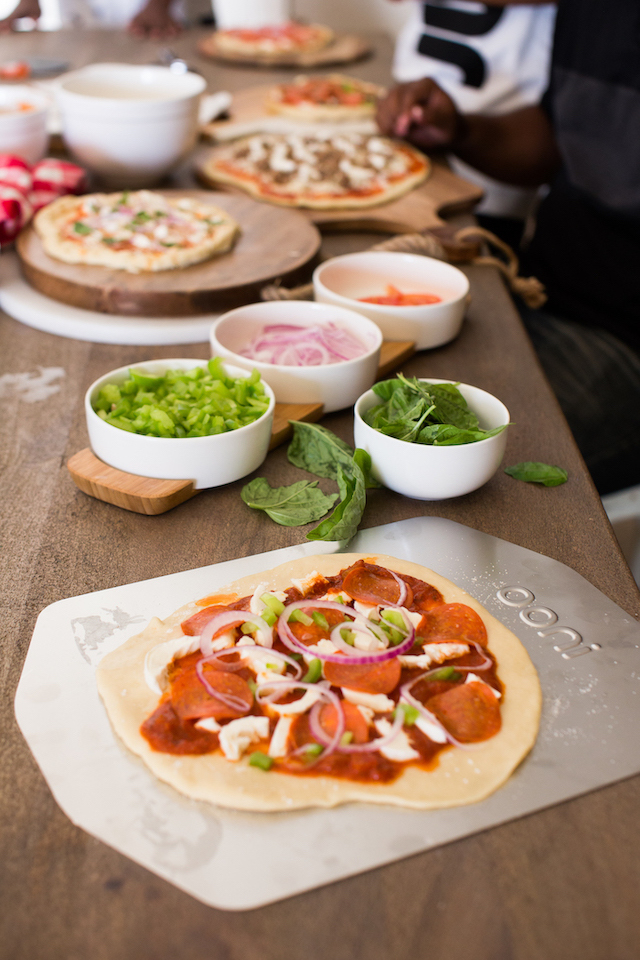 You can do the same. Just make sure everyone's pizzas are already rolled out on a pan or pizza peel so that it can be transferred into the oven. Use plenty of flour on the bottom and make sure the dough doesn't get to warm!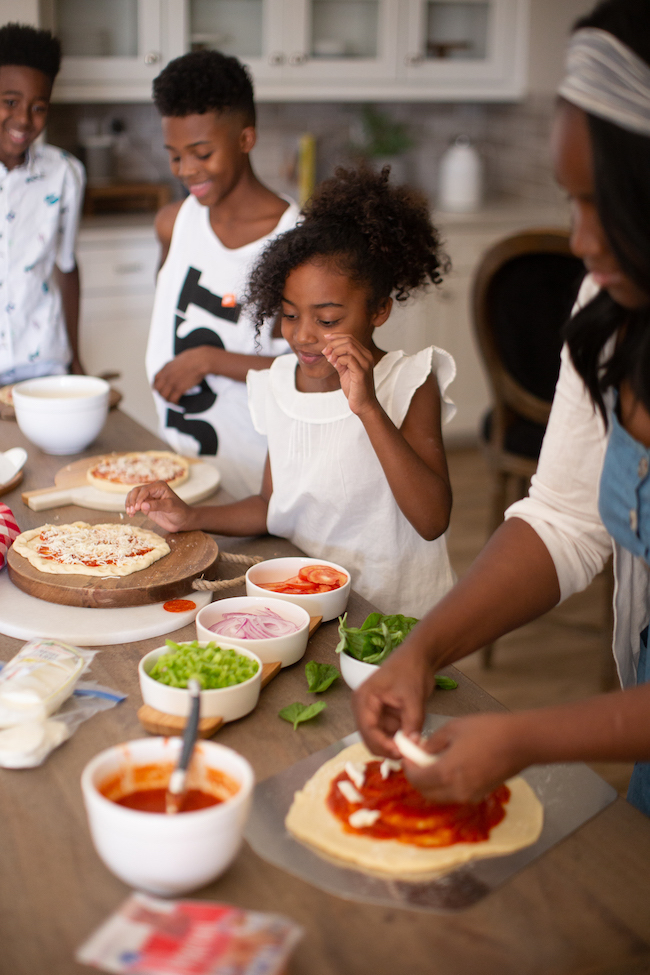 Italiano Dishtowel Set of 2

By Design Imports

Shop Now
Get a Real Fire Oven for Authentic Pizza
Making pizzas can be fun indoors but we took the fun outdoors and made authentic fired pie pizza in our Ooni Koda Gas-Powered Outdoor Pizza Oven. The pizza oven is state of the art when it comes to making your own pizza at home.
Koda Gas-Powered Outdoor Pizza Oven

By Ooni

Shop Now
All we did is hook it up to a propane tank, put the baking stone in and waited for the pizza stone to warm up. We used the laser thermometer to make sure the center of the stone was at the perfect temperature, 569º !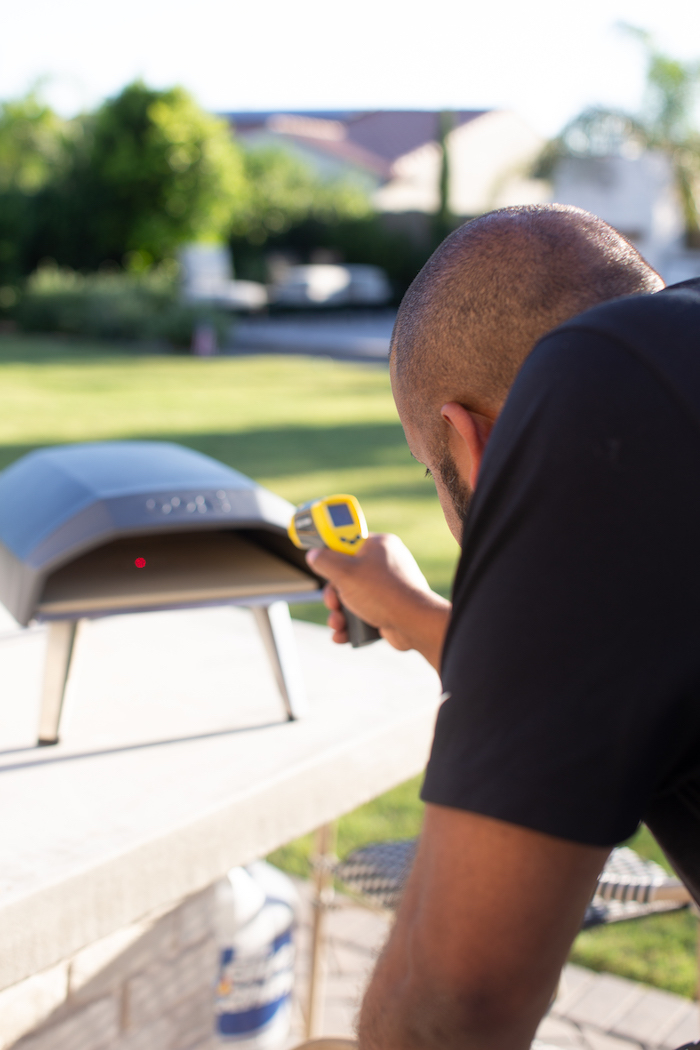 Next we slid our pizzas onto the stone using the Ooni pizza peel. After that we watch the pizza bubble and cook in minutes!! Plus they have an amazing Ooni University that helps you make the perfect pizza!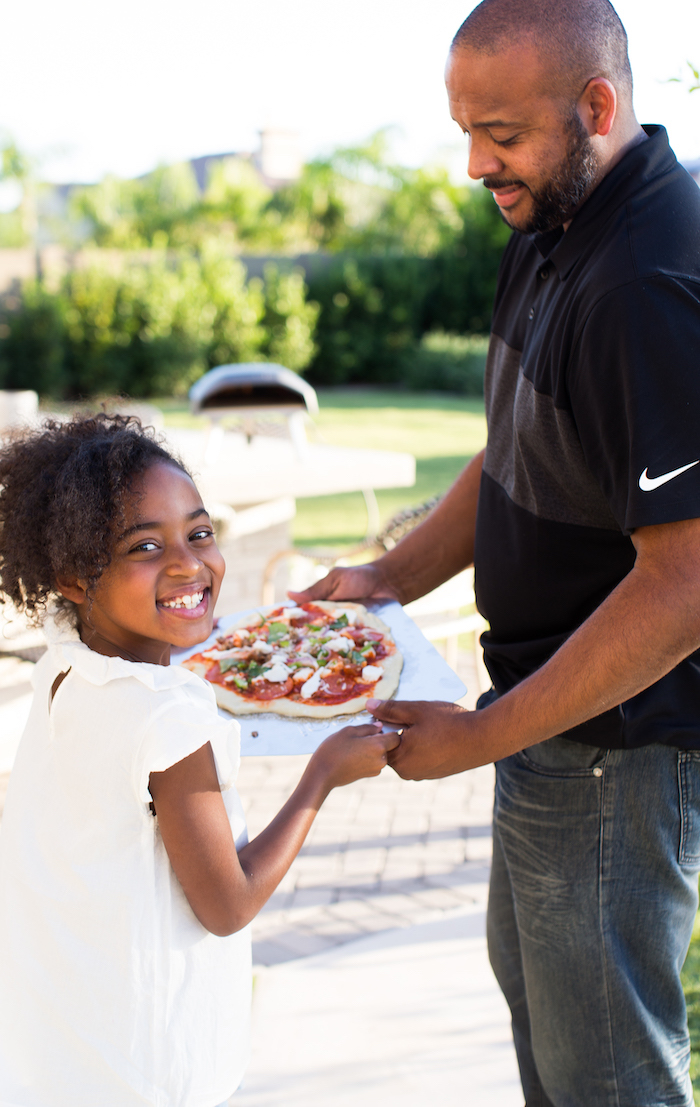 Our biggest tip when it comes to launching your pizza into the oven is to make sure that your pizza can move freely on the wheel BEFORE you put the toppings on! You can do this by adding flour to the wheel and testing the movement. Once you see you can move it, then add the sauce and toppings and put it into the oven.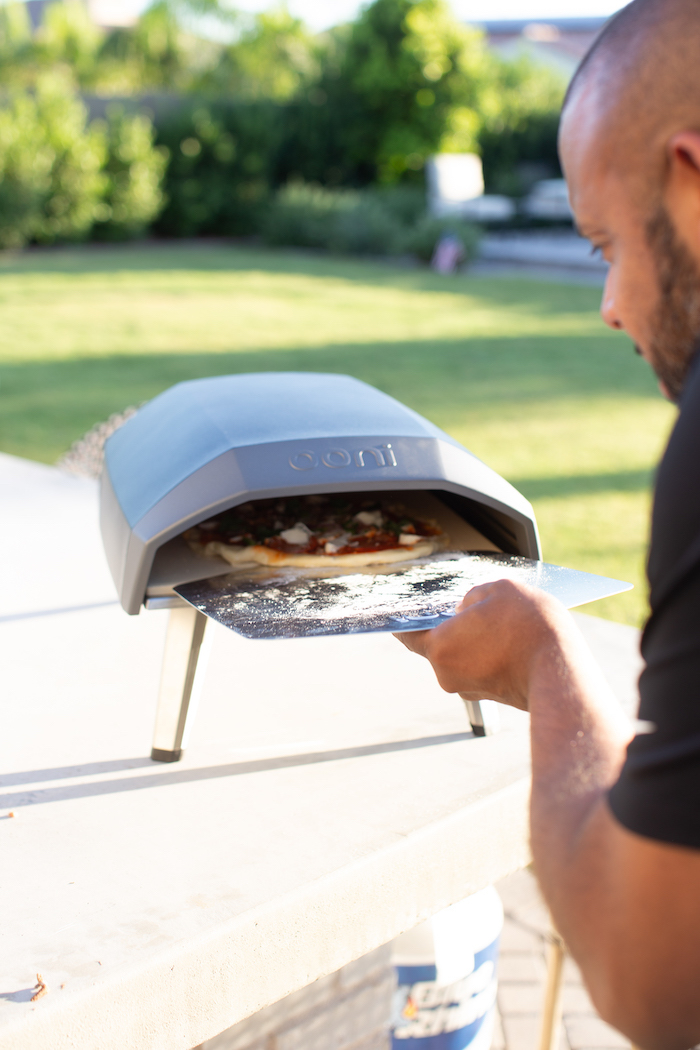 Pizza Passion 5-Piece Pizza Set

By Villeroy & Boch

Shop Now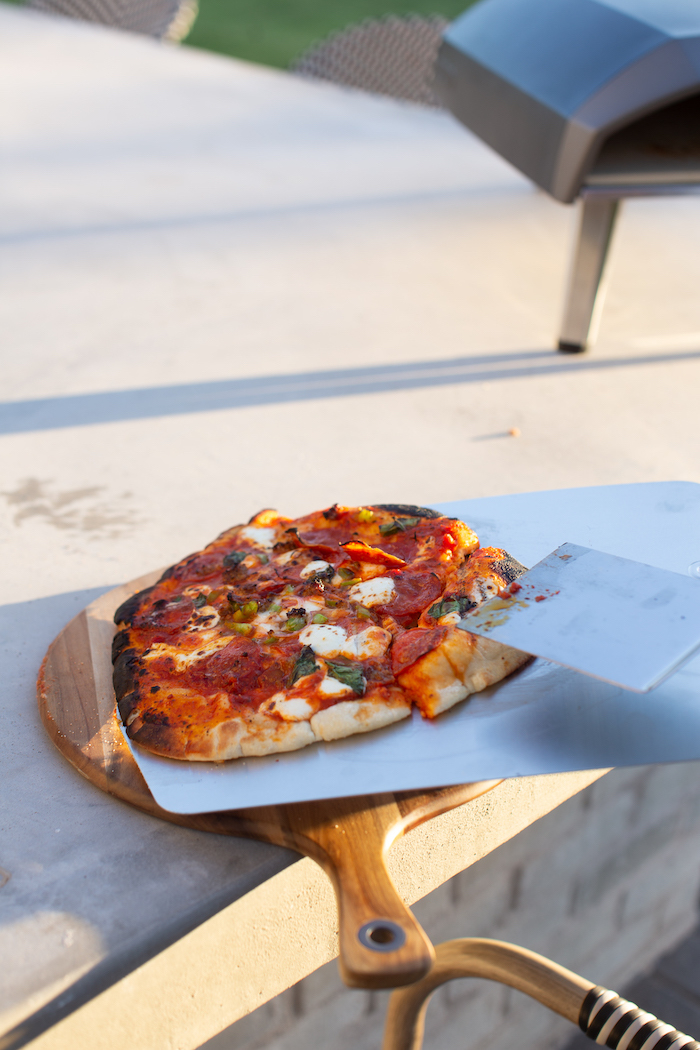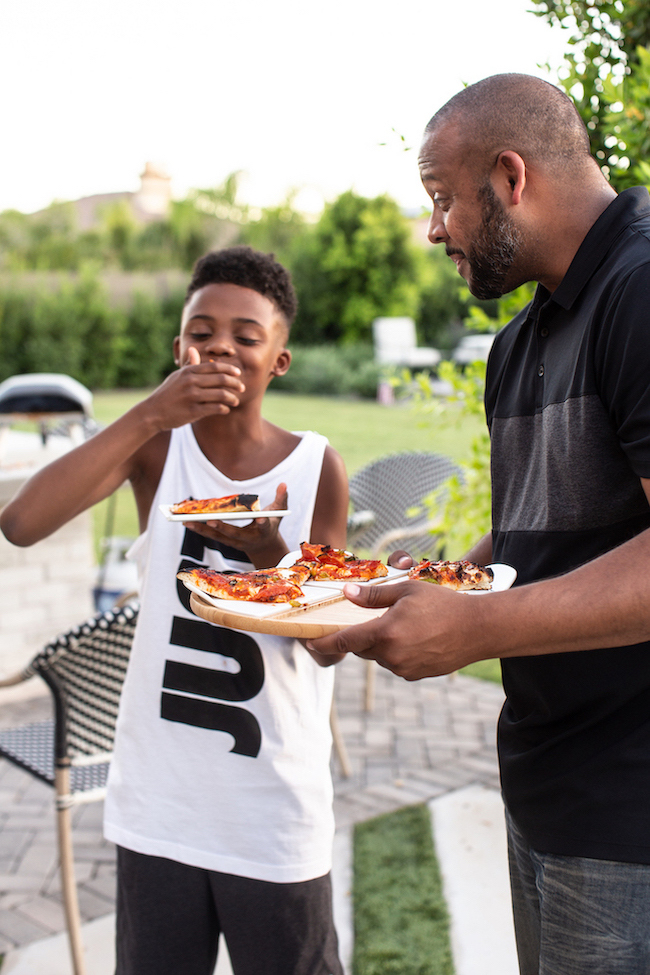 Stainless Steel Pizza Cutter

By Cangshan Cutlery

Shop Now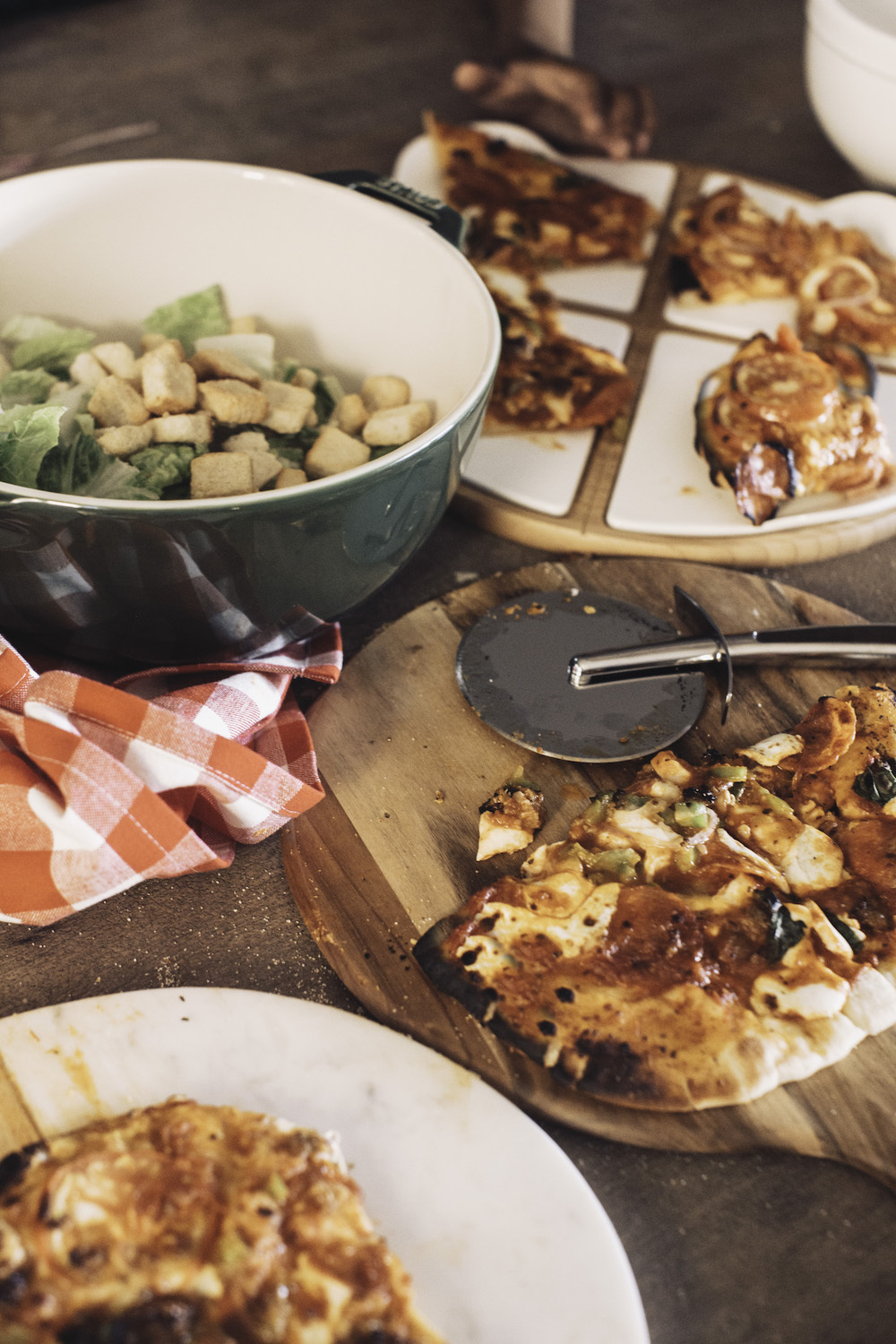 We love to have Family Pizza Night all summer long! It's one of our favorite traditions.