The 3 Most Important Elements of Outdoor Entertaining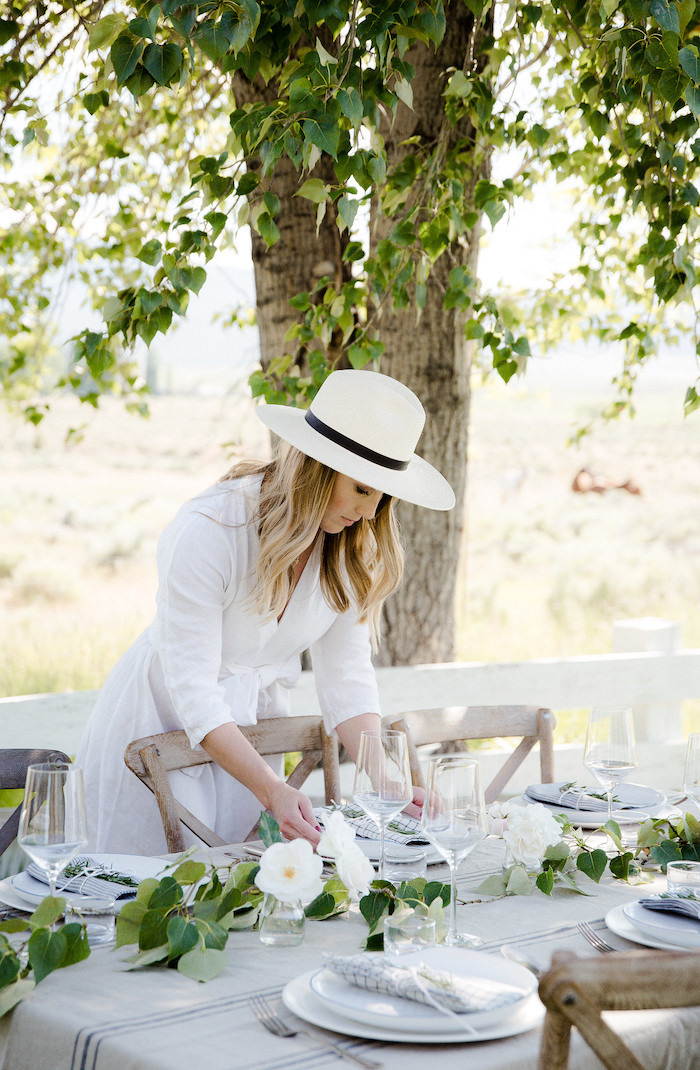 One of the best parts of summer is spending as much time as possible outside enjoying the fresh air and sunshine; dining al fresco is a major perk!
During the summer I don't think we eat inside more than a handful of times. There's just something so lovely about being under the shade of a tall tree, sipping a glass of rose and watching the chickens roam around the yard.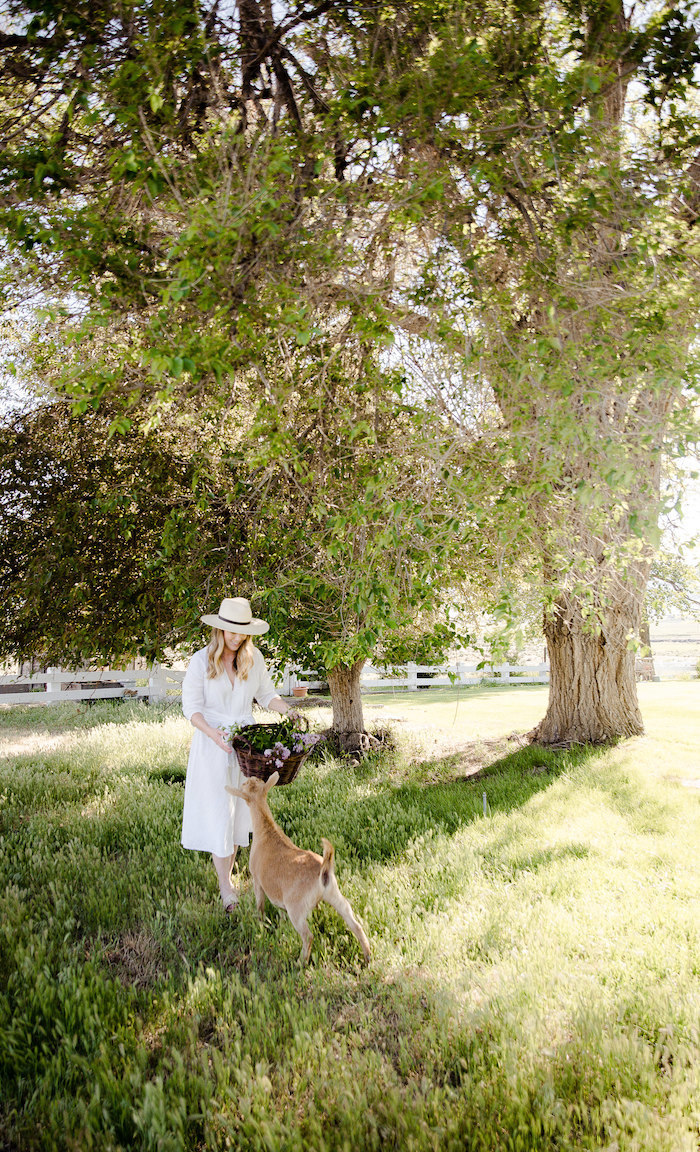 Being able to use our patio and yard as added square footage allows us to invite over all of our friends and come together as a community. Here are my best tips for summer entertaining made easy!
Menu Planning
Plan a seasonal menu that features the freshest produce you can find! With farmer's markets and delicious, ripe fruits & veggies, it's easy to put together a colorful menu that shines!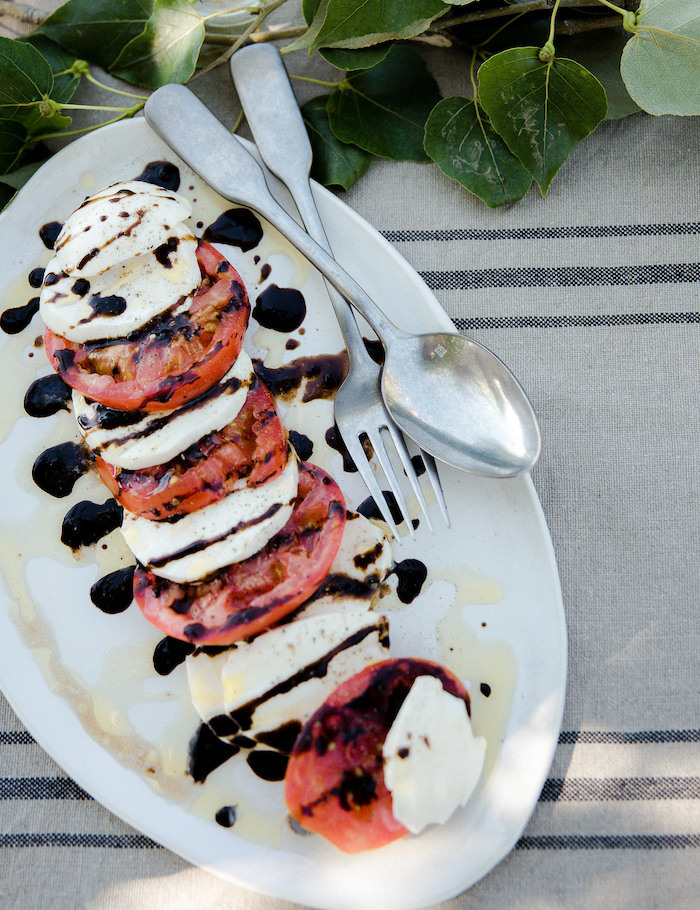 Cloud Terre Collection No 1 Platter

By Fortessa

Shop Now
Additionally, it's always nice to plan recipes that fare well at room temperature. Summer entertaining almost certainly means dining al fresco where food cools down quickly or rises to room temperature quickly.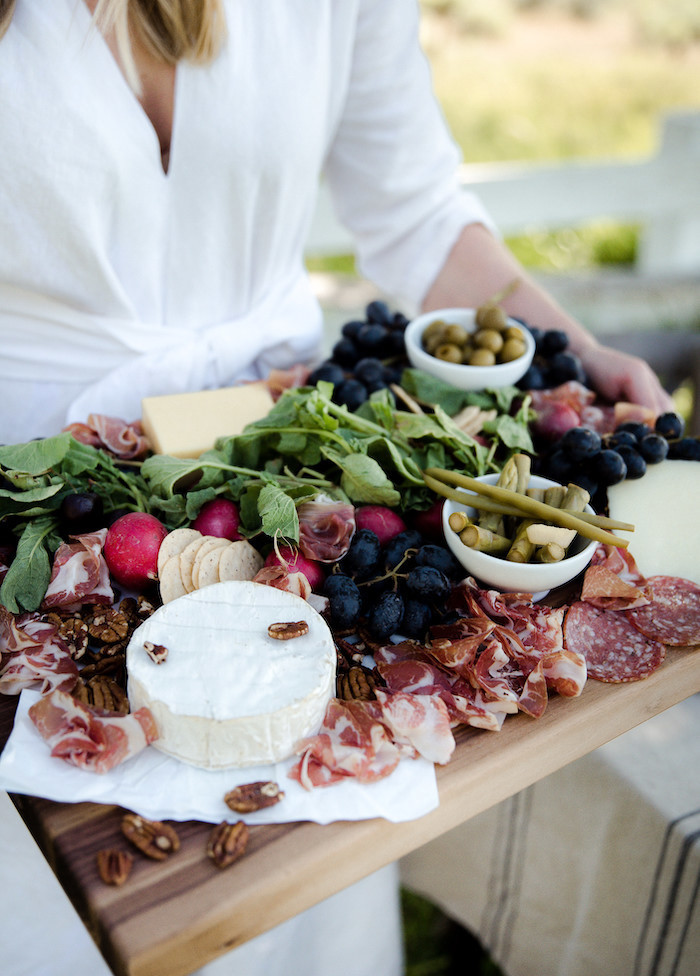 A meat and cheese platter with pickled veggies is a great appetizer, served with a yummy dip and fresh cut fruit!
Black Walnut R Board

By John Boos

Shop Now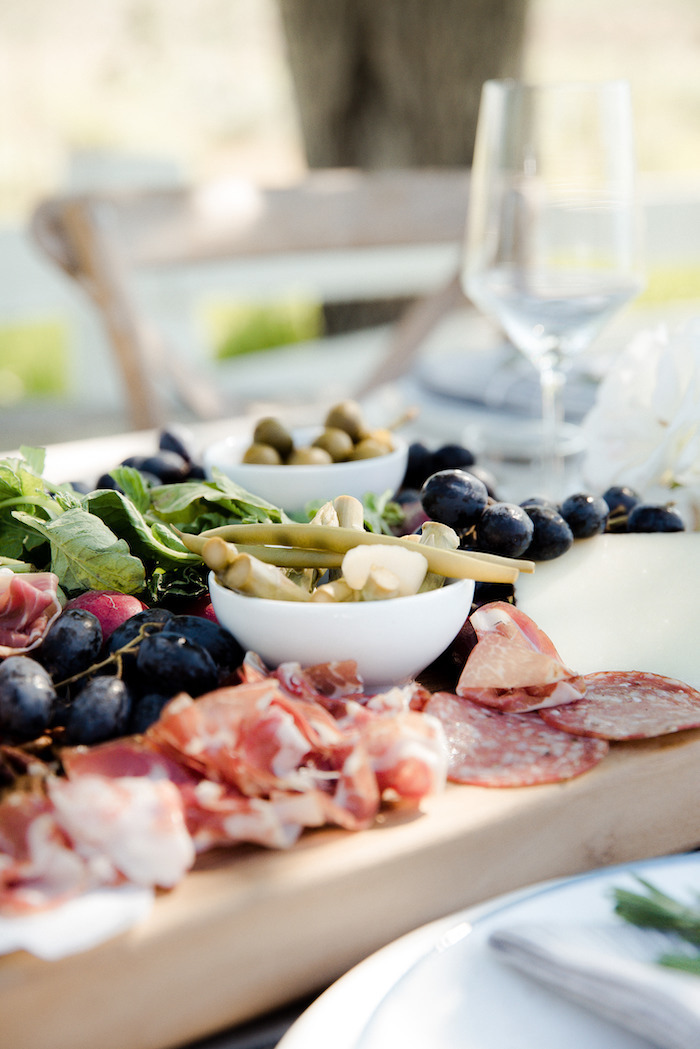 Tip: use a large bowl full of ice as an unexpected ice bucket for beverages!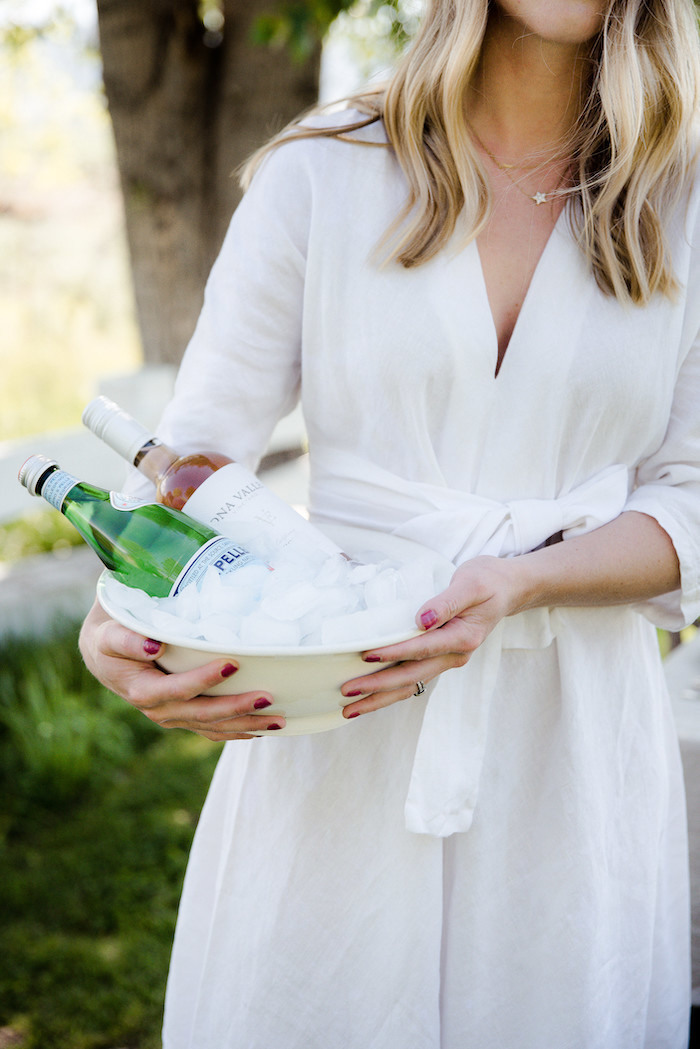 Matte Wave Stoneware Serving Bowl

By 10 Strawberry Street

Shop Now
Table Setting
When you start dreaming of your summer tablescape, pick a color palette that you can reference for piecing together a beautiful table.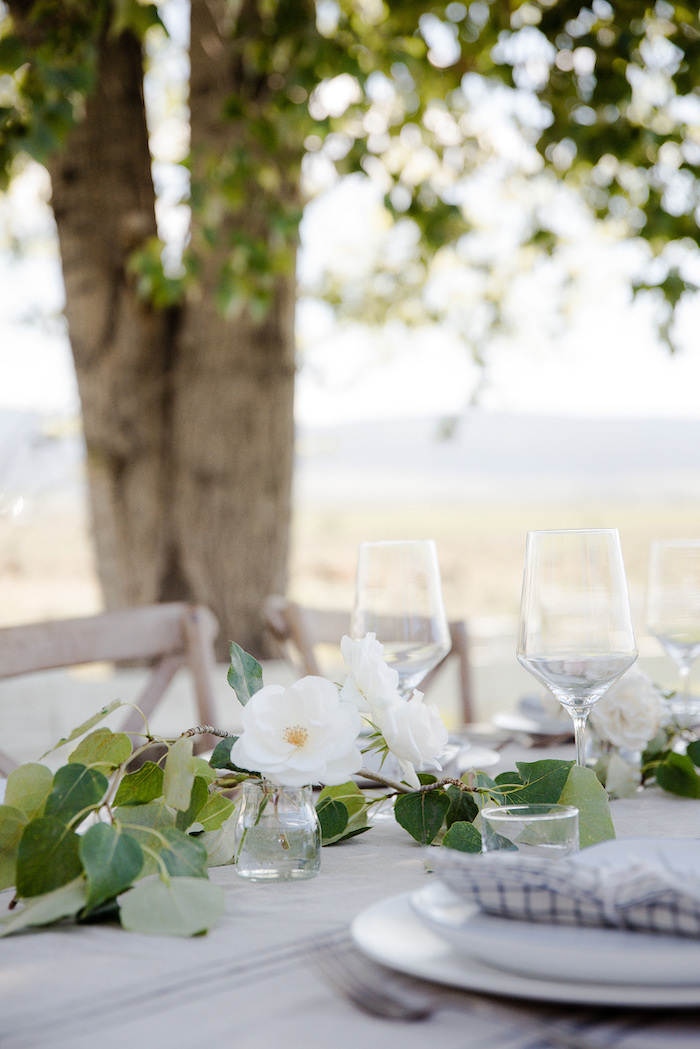 Pure 4 White & 4 Red Wine Glasses

By Schott Zwiesel

Shop Now
This is helpful when blending different plates or glassware. You don't need to have a perfectly matching set to create a beautiful table, in fact, I think the prettiest tables have a mix of collected items!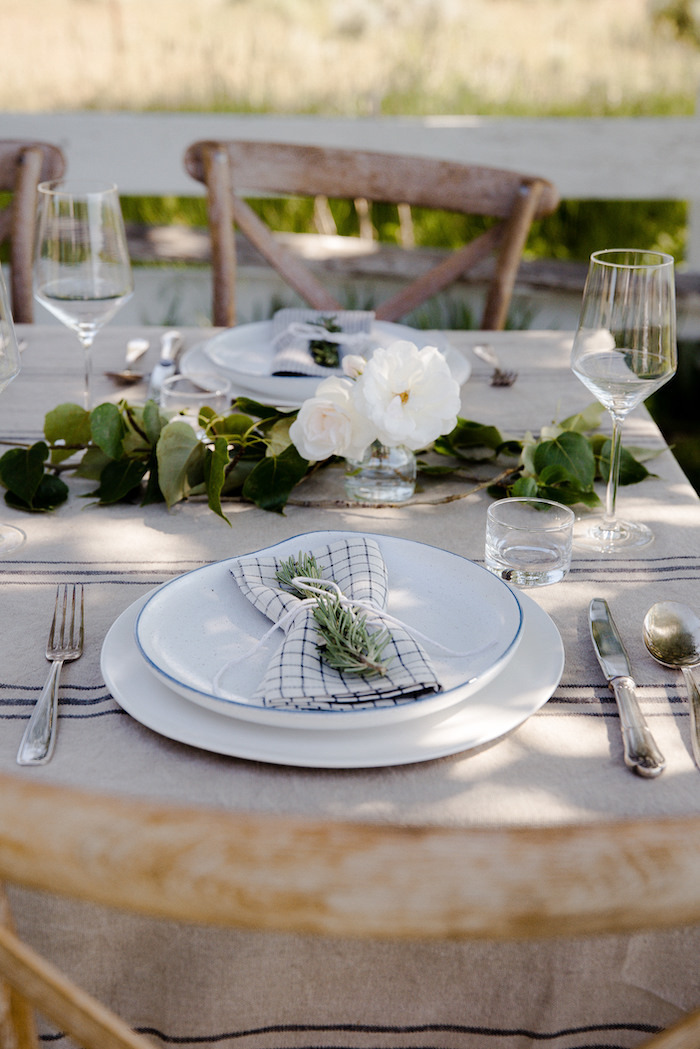 Matte Wave Stoneware Dinner Plates

By 10 Strawberry Street

Shop Now
Over the years I have started collecting vintage flatware and linens. Mixing and matching is a laid back way to set your table!
Ashton Antiqued Serving Spoon

By Fortessa

Shop Now
One of the easiest ways to instantly dress up a table is to add greenery from around your yard! I love to line a table with fresh branches for a quick and inexpensive centerpiece. This allows you to still place platters of food on top, and adds color and texture to the table!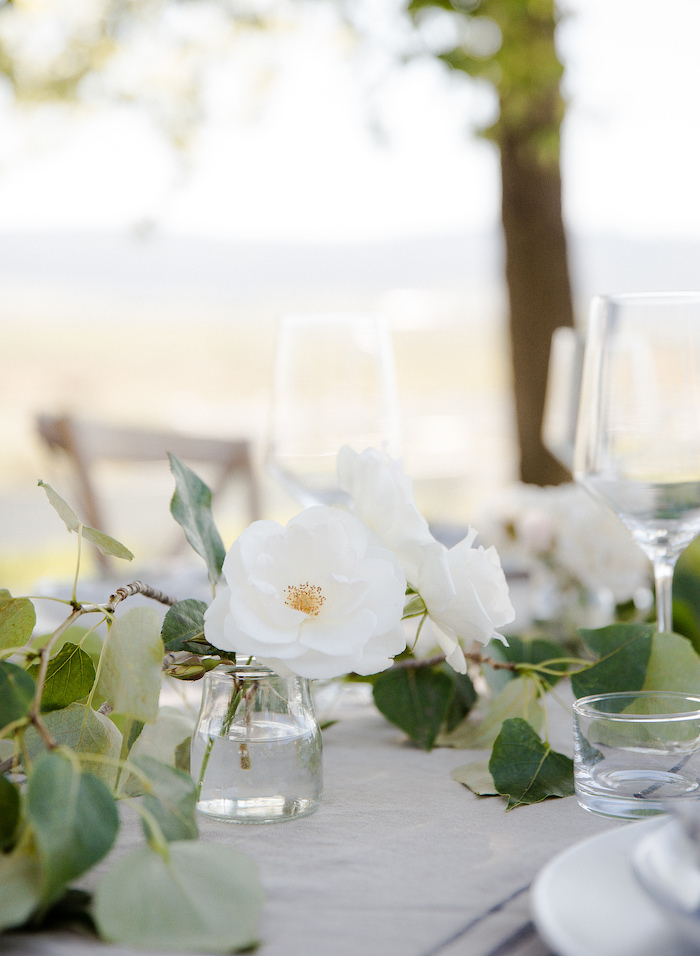 After working with wedding planners and watching them put together stunning tables, I learned one of their secrets: layering. Some of the most beautiful tables appear to be simple, but are actually quite detailed! This is achieved by layering your table with like items.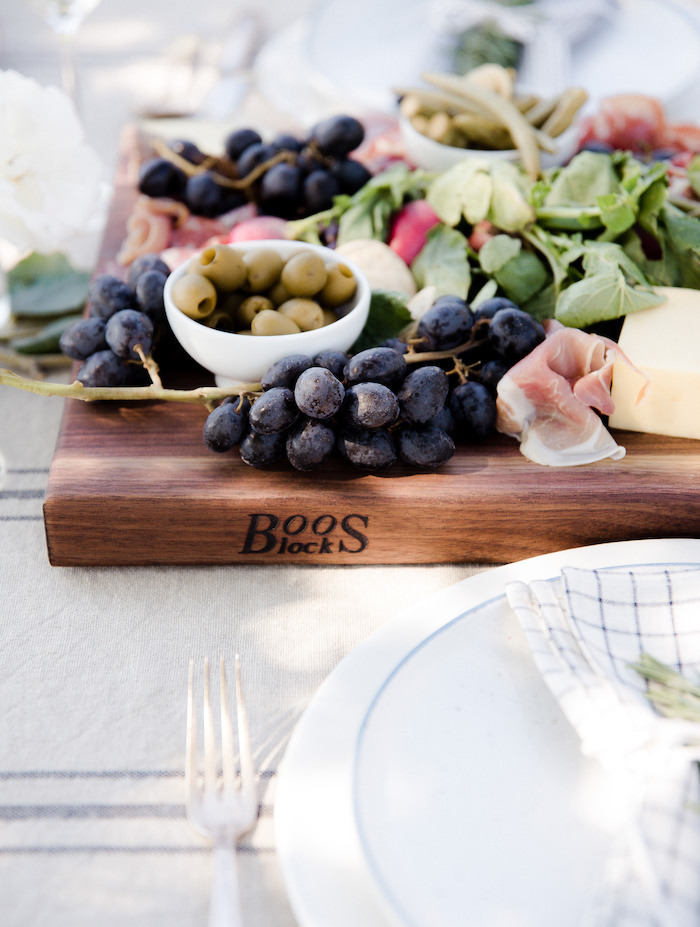 I love the look of organic elements like ceramics, natural metals, neutral colors, linen, and greenery. Since these are all cohesive, they flow well together and make it easy to mix and match!
Arctic Blue Coupe Dinner Plate

By 10 Strawberry Street

Shop Now
Timeframe
When planning a summer get together, think about lighting and timing.
There are few worse things than enduring the heat of the sun while trying to enjoy a nice meal. Always make sure there is shade available, but opt for dining after the sun has peaked.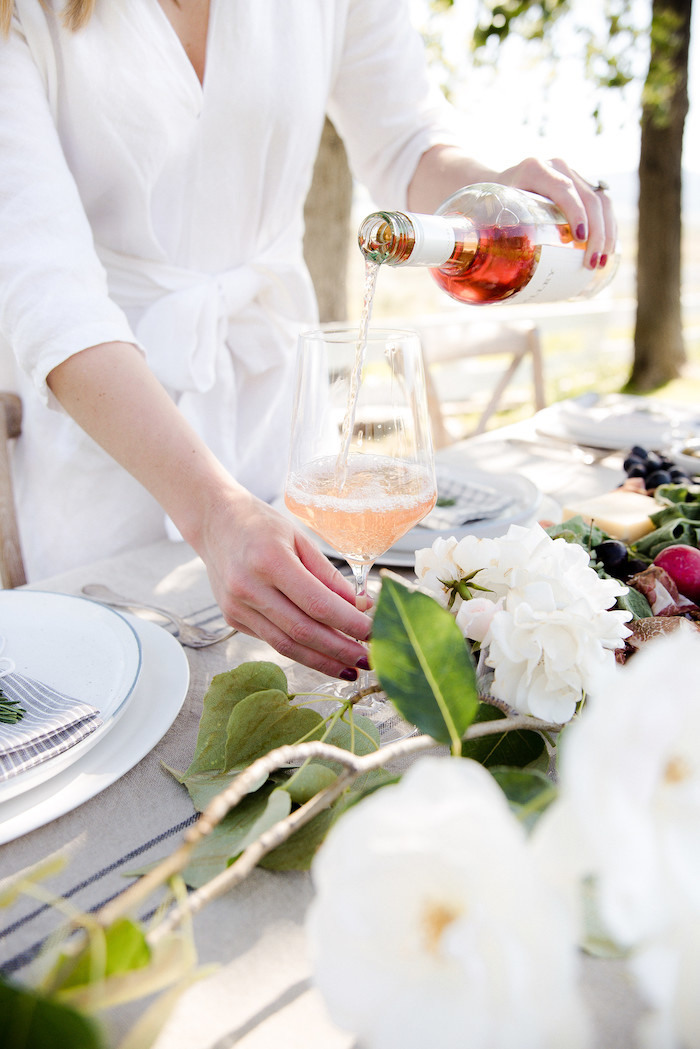 D&V Tasterz Small Round Glass

By Fortessa

Shop Now
With longer days, you can plan for a later meal to be enjoyed right before dusk. Afterwards, sitting around a firepit is the perfect way to end the evening!
As the sun sets, placing out blankets, lanterns with candles, or a firepit is a nice added touch! Citronella candles are a great option to help ward off mosquitoes.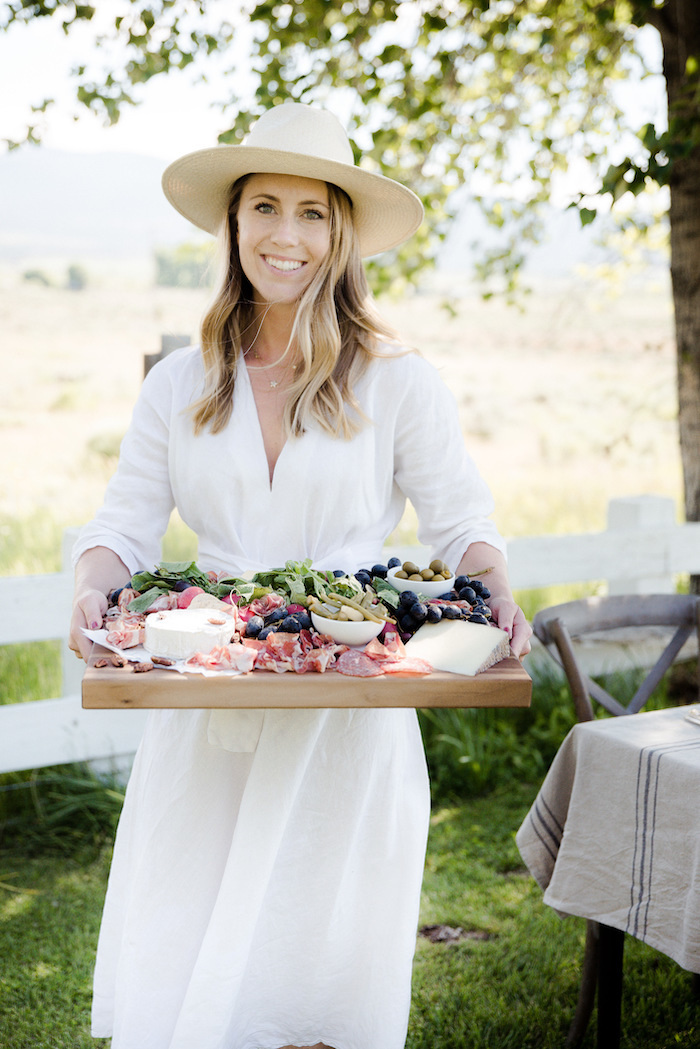 Speaking of mosquitoes, putting out bug spray or repellent will be appreciated by your guests! It's these intentionally thought of elements that will make your summer get-togethers all the better!