This Jalapeño Clementine Infused Tequila Is Perfect for Last-Minute Gifting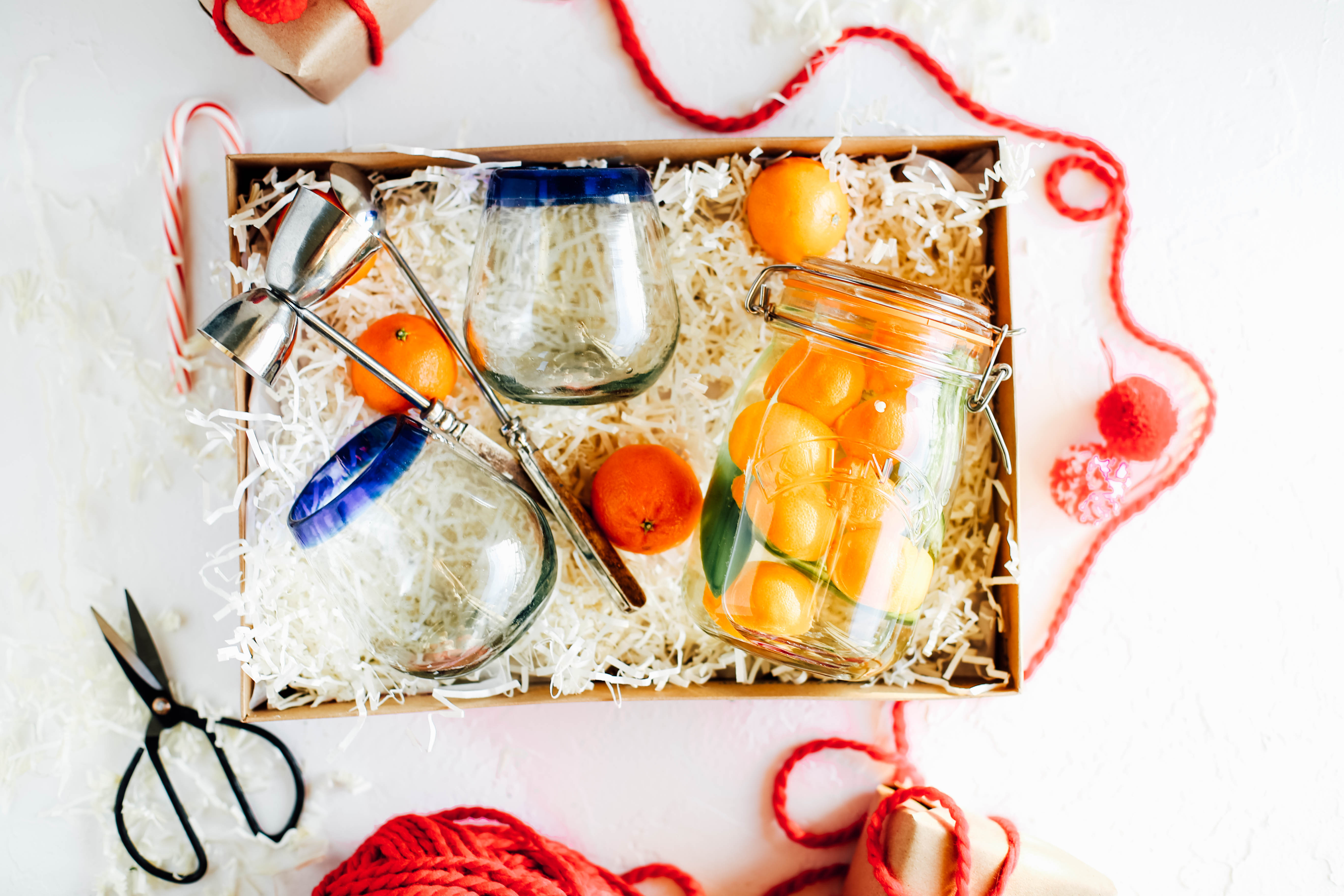 It's time! It's officially those last few days before Christmas. They always seem to be the most jolly, exciting and probably a little stressful for ya! I know over in my neck of the woods we are wrapping up presents, sipping spiked hot cocoa and turning our living room into Santa's Workshop every night!
Then the worst possible moment hits and you realize that you forgot someone important a present! I'm not going to lie; it's seriously the worst! The thought of having to endure shopping centers and malls the weekend before Christmas sounds bananas. So I'm going to give you some solid advice that my Dad gave me growing up: Booze is always the best gift.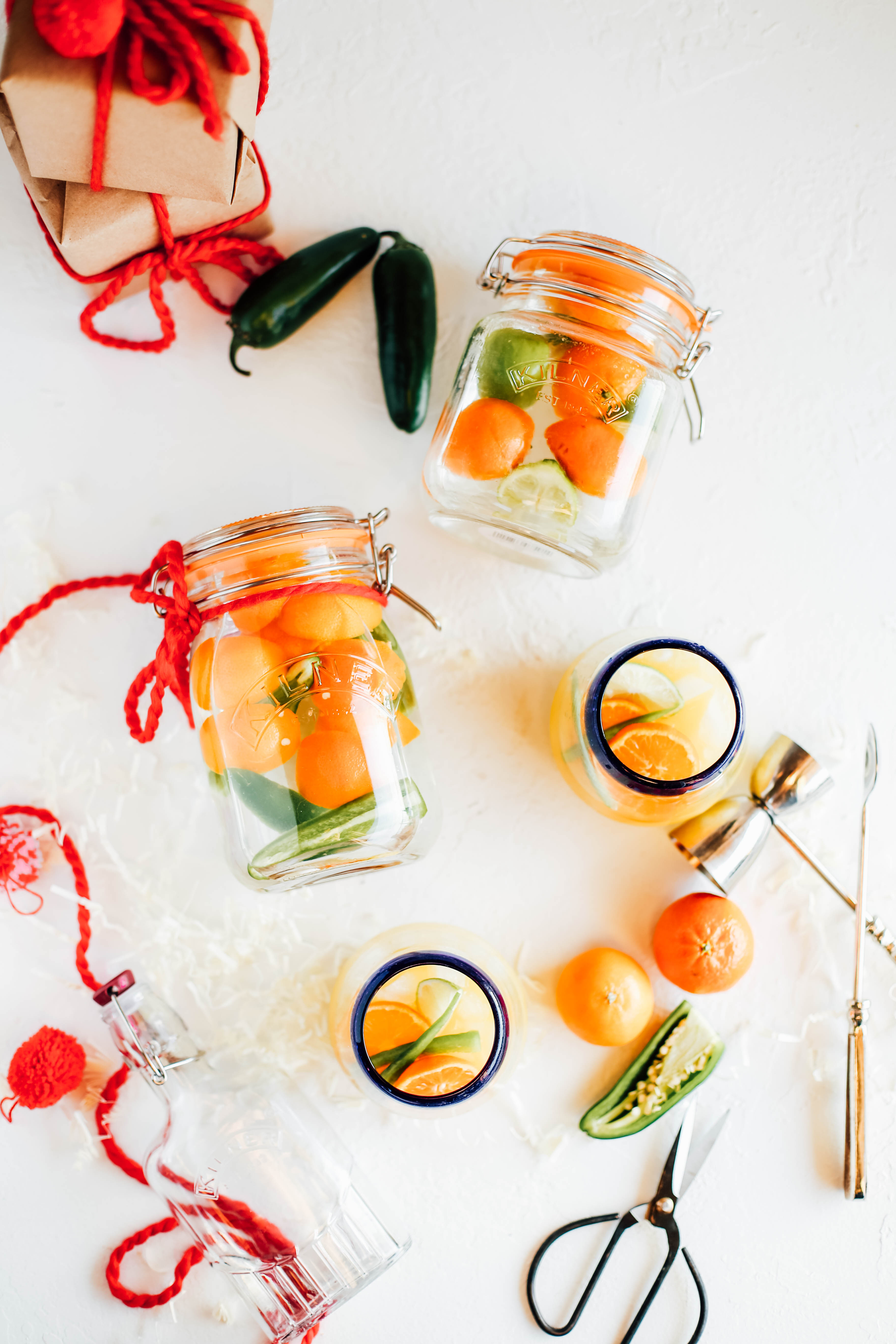 I never quite understood this until I was an adult and had to buy all my own Christmas gifts, because not only does it get expensive, but it also gets a little nutty. We've have a lot of those "that person has everything" people in our family which are the hardest and most challenging to buy for. I am here to tell you that even if a person has a bottle of silver tequila in their cupboard, they are NEVER going to turn down or be sad about another one. Liquor won't go bad and will almost always be put to use. So put down that third red sweater that your grandpa already has and don't you dare buy your aunt another fruitcake. We're making infused tequila today!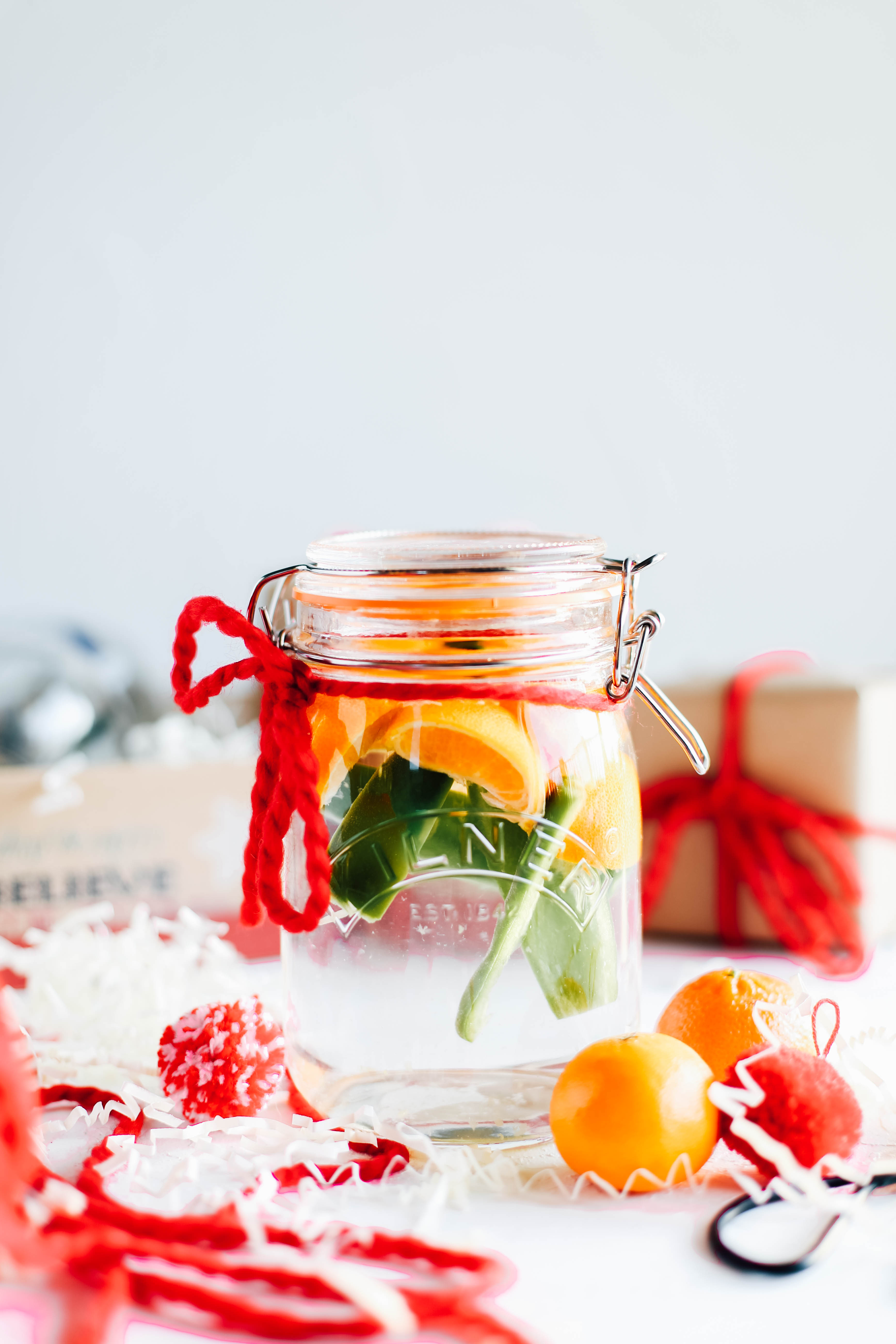 If we're being honest, a good infused alcohol recipe is always a nice secret weapon. More often than not, people are more excited to try infused liquor rather than a regular shot of tequila. In just three easy steps, you will gain some major sophistication points!
Find a vessel or jar to put your liquor in. I love using these Kilner clip top jars! They're the perfect size and seal really nicely!
Choose your liquor. I went with tequila and included an easy winter margarita recipe and two glasses with mine but you can use any spirit. I think clear ones look most festive! Think vodka, tequila, gin, etc.
Infuse! This is where the fun starts! Chose 2-3 fruits, herbs or veggies to infuse your liquor with. I chose jalapenos and clementine's to accent the tequila for citrus flavored drinks. Think about your liquor and start from there. Gin is really peppery, so something floral would be a nice accent. Bourbon has sweeter aromatic notes so you may want to try an herb with a vanilla bean pod. Get creative and keep your gift recipient in mind.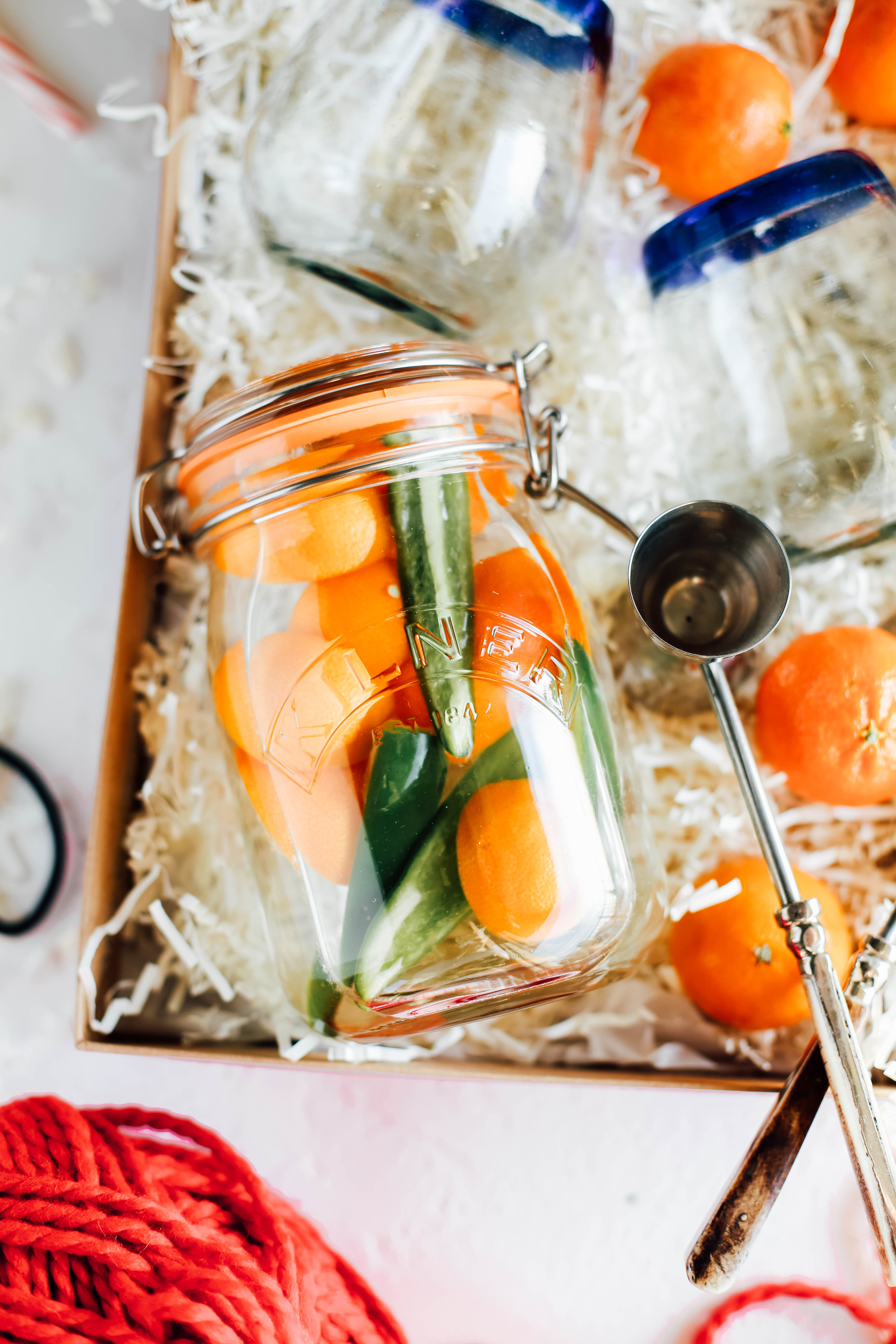 Set your jar in a cool dark place for three days. Since this is a last minute gift you can give the jar with the ingredients inside. Leave a little card in the package instructing to strain the flavor aids after two weeks.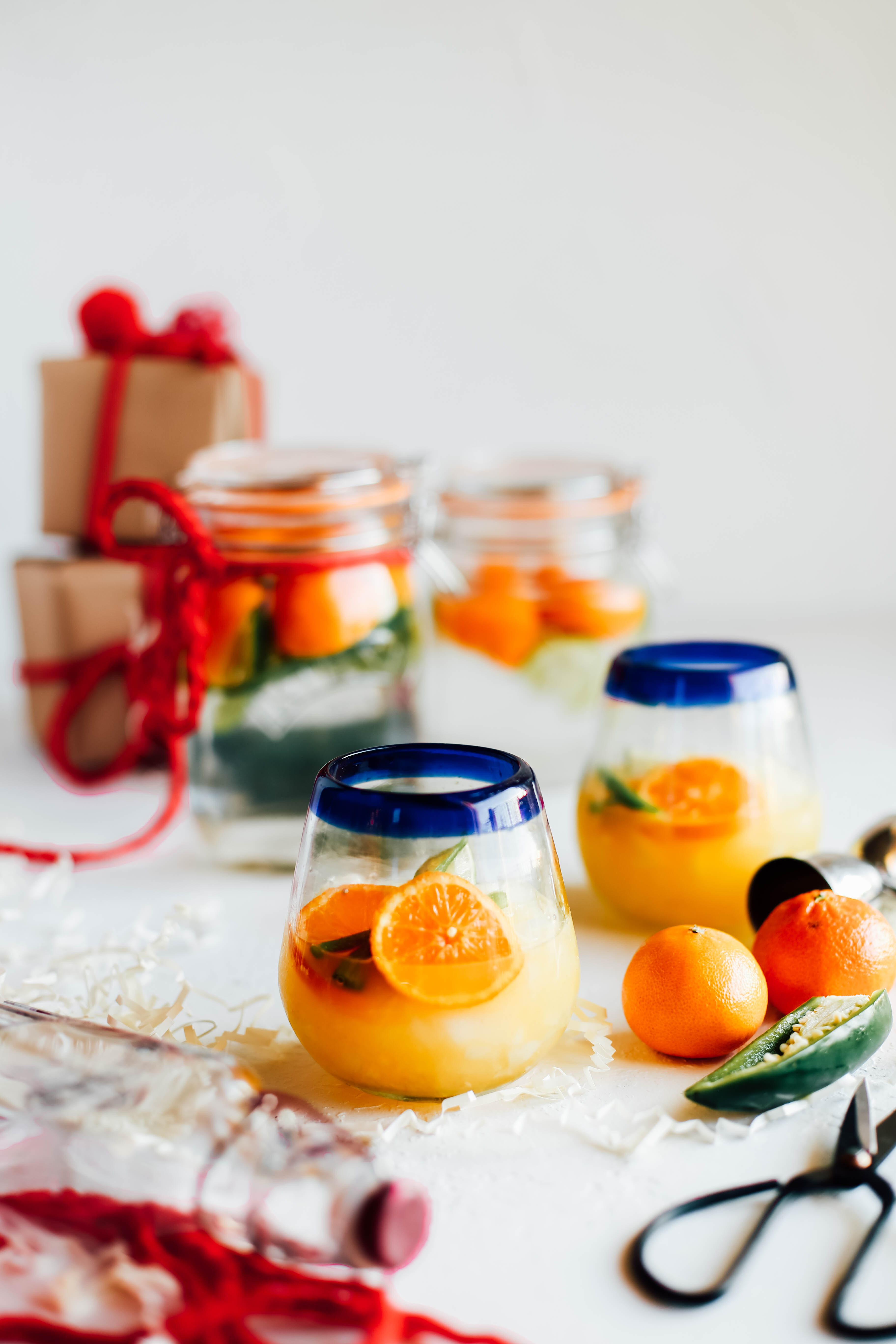 Jalapeño Clementine Margaritas
The perfect gift for your 21+ friends and family!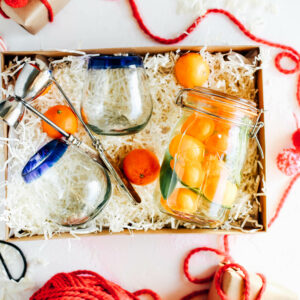 Ingredients
2

oz

infused tequila

1

oz

orange liquor

1

oz

fresh lime juice

1.5

oz

fresh clementine juice

2

tbsp

agave syrup

Kosher salt and crushed ice for glass
Instructions
Fill a shaker with ice and add infused tequila, orange liqueur, lime juice, clementine juice and agave syrup and shake for 30 seconds. Salt a lowball glass with kosher salt and fill with crushed ice. Strain margarita liquid into glass and enjoy!
Nutrition
Serving:
1
g
Calories:
166
kcal
Carbohydrates:
36.8
g
Protein:
0.2
g
Sodium:
53
mg
Fiber:
0.1
g
Sugar:
13.5
g