This Blogger's Backyard Space Is Major Outdoor Inspo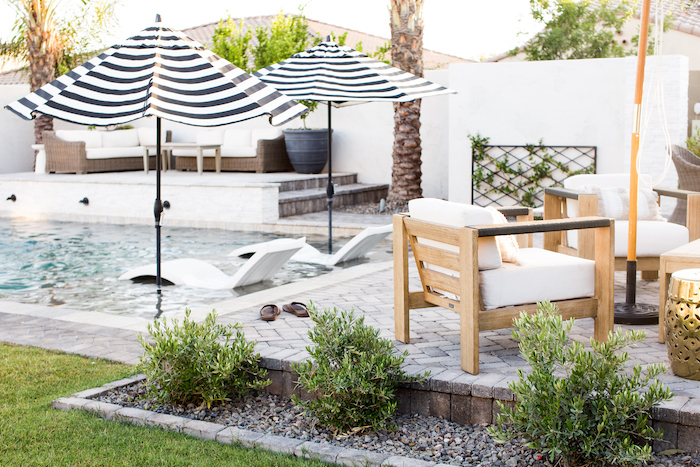 As we find ourselves spending more time at home, I bet you, along with everyone else in the world, is probably looking at some spaces in your home and trying to figure out how to make the most of them.
Maybe you're thinking about making a small space in the garage a home gym. Or maybe your unused dining room could do better as a functioning home school area. Maybe you're just thinking about how to make your family room space function better.
But the one space we all can improve on big or small is our outdoor space! The great thing is these renovations will be useful even beyond quarantine. This is a space you can enjoy for years to come.
Below, I have a few tips and projects for you to think about if you plan on fixing up or adding to your backyard space.
When we designed our backyard about three years ago, we had no idea we would be quarantined to this space for months at a time. So as you plan, think about not only how you will entertain family and friends, but also how you and your family might spend time there daily.
Patio Extension
To enjoy your space outdoors, I suggest adding a patio or patios to your outdoor space. Patios allow you to enjoy the yard by setting up seating areas, dining areas, or a place to grill. You can pour a concrete slab, use pavers in a classic herringbone pattern or you can get creative like we did, and use an X pattern with concrete and turf. You can also use small pea gravel to make a place with seating for a more affordable option.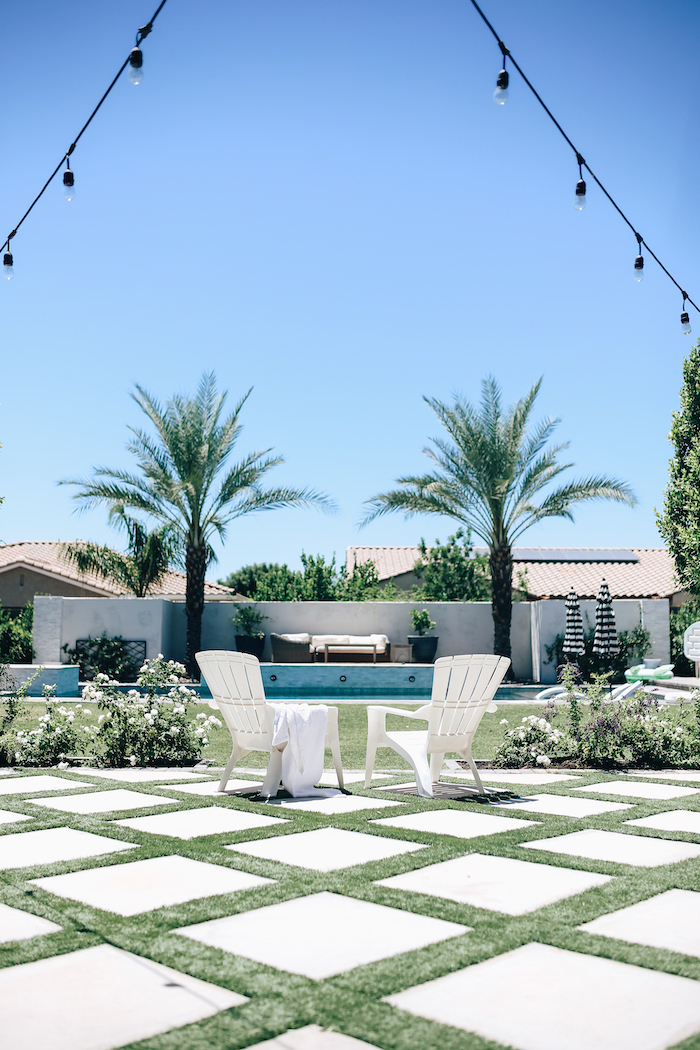 Socializing Area
Our yard has a few different seating areas for when we entertain. But our favorite continues to be under the covered patio that has fans to keep us cool when the weather is hot. Installing outdoor ceiling fans, an evaporative cooler, or portable A/C is a great way to keep the temperatures down during hot summer months.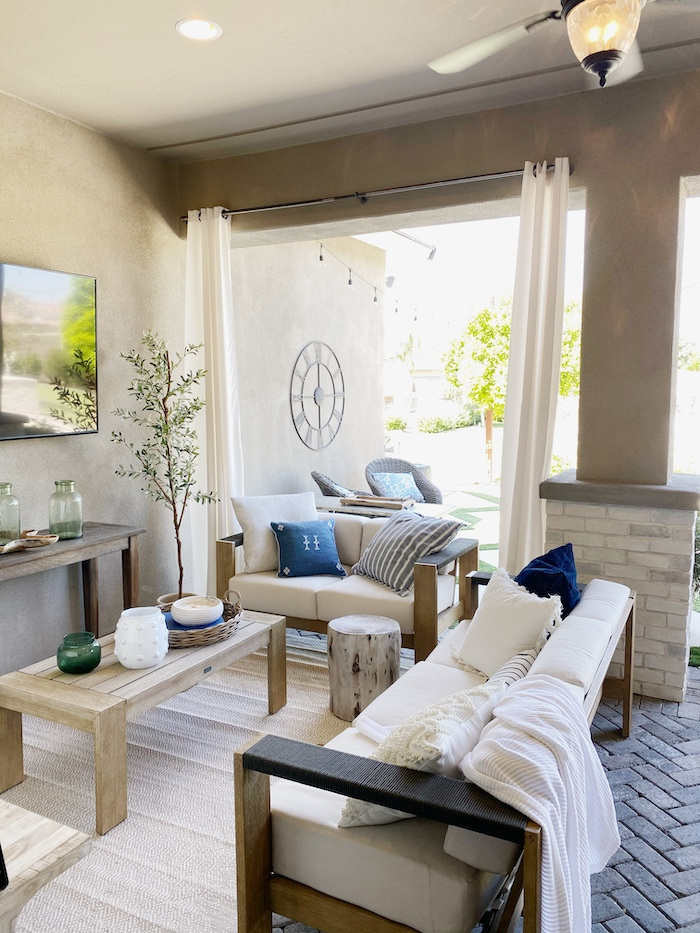 Luma Comfort Indoor & Outdoor Evaporative Cooler

By NewAir

Shop Now
You can also install sun shades or blackout curtains to control the light and heat if you have a west facing backyard. During the winter months, a portable heater will be a great way to keep the area warm and enjoyable.
Eating & Dining Area
There's nothing better than enjoying a place to cook and eat outdoors. Having a dedicated grill area or a full outdoor kitchen will get you motivated to get outdoors and to dine al fresco. For a simple renovation purchase a grill that features extensions on the sides or even a burner to help with meal prep.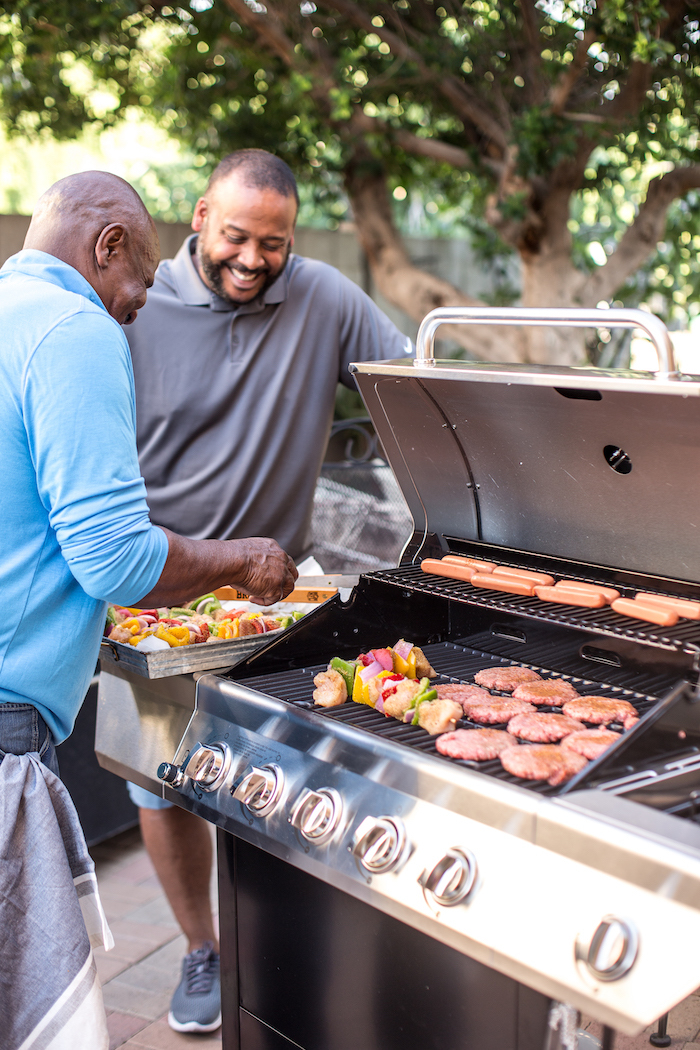 Next, add an outdoor table with enough seating for your family. This could be a table with a bench picnic style, a big outdoor bar with counter stools, or a sweet bistro table for two.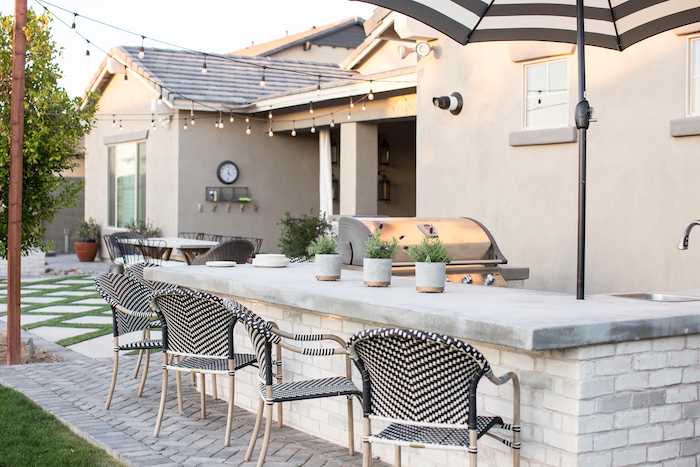 For fun purchase an outdoor pizza oven for family pizza night! It's a great memory maker and also makes delicious pizza at home!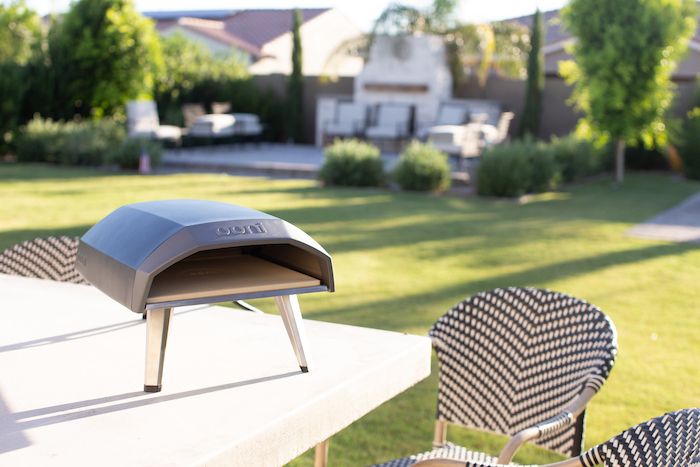 Koda Gas-Powered Outdoor Pizza Oven

By Ooni

Shop Now
Pergolas and Gazebos
If you already have a patio or an eating area, then adding a pergola or covered patio could be money well spent. Hardware stores like Home Depot have pergola and gazebo kits ready to purchase to make this project a bit easier.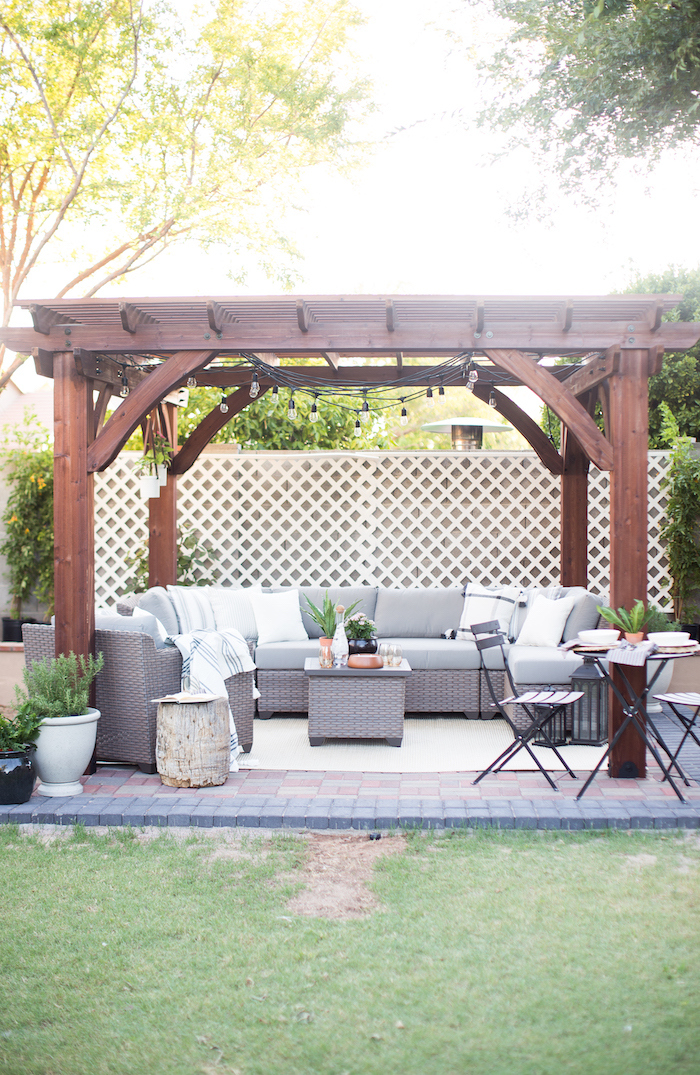 We recently installed a pergola in my parents' backyard that provided instant shade for an existing patio.
Add a Swimming Pool
Of course, it's not just that easy. You must budget, come up with a plan, and do a little research for a builder, but if you are ready to install a pool then I say go for it. Although it's a big investment it provides hours of entertainment for everyone!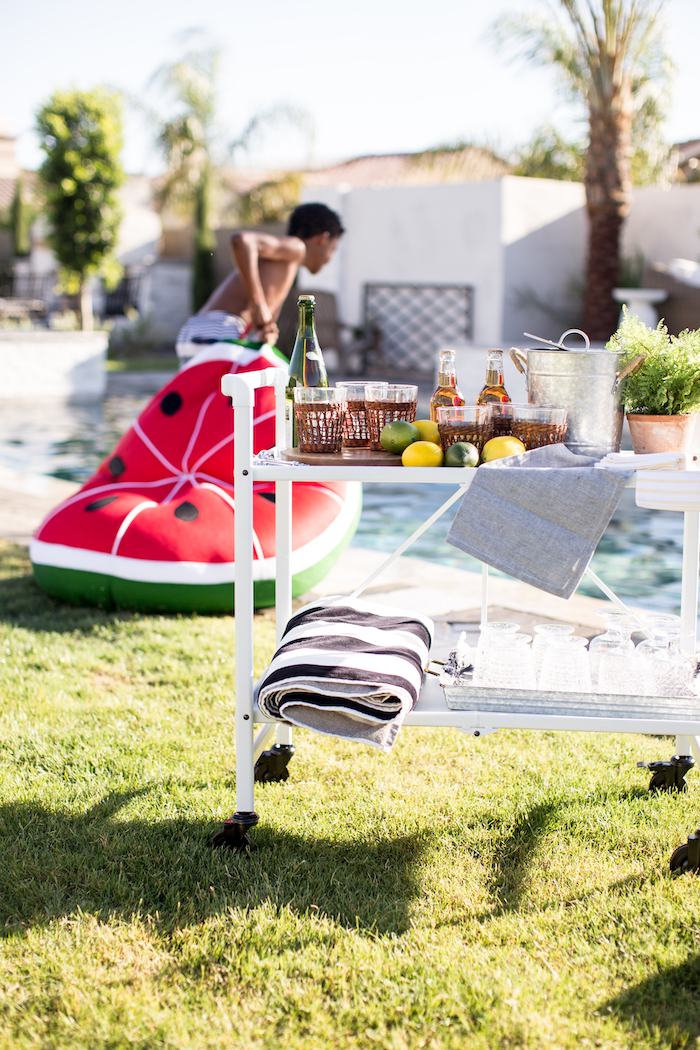 When you're stuck at home having a pool is like having your own resort! So invest in some great patio furniture, umbrellas, and even in pool loungers like the ones pictured above. You can also roll out a bar cart and of course some giant pool toys for the kids to enjoy.
What renovations do you plan on adding this year?