Completing Your Outdoor Space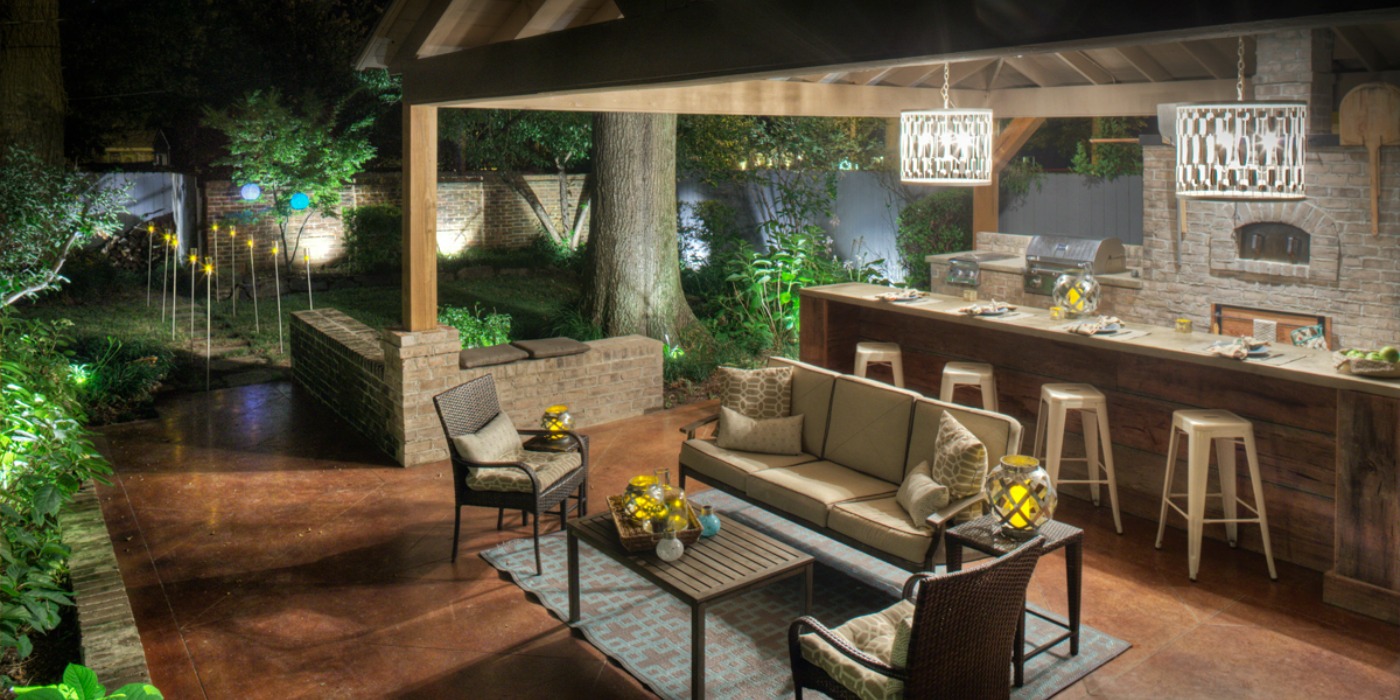 When we decided to build a pizza oven in the backyard a couple of years ago, we didn't really plan ahead for all that would accompany it, but we ended up with a nice space centered around the fire. We've been figuring out the best way to use the area for a while, and now we're gearing up for the fall; from late September into December, we'll take advantage of breezy Southern evenings and crisp temps by hanging out after work on weekdays and grilling out on the weekends.
We thought it would be a great idea to add a few more lighting elements this month. Usually, we scatter battery-powered tea lights here and there and switch on battery-powered metal lanterns if we're having people over or even just cooking for the two of us. However, trying out some new options for lighting has turned out to be a real game-changer. With very little effort, we drove stainless steel Blomus garden stake tealight holders into the grass beside the stepping stones in our backyard, and they illuminated the scene beautifully and added extra dimension to what once was a blank, dark area. Assembly was easy, with just two sections of rods to attach and glass candleholders to place on top. Lighting the small candles included with the stakes (or using realistic-looking battery-powered ones) completes the look.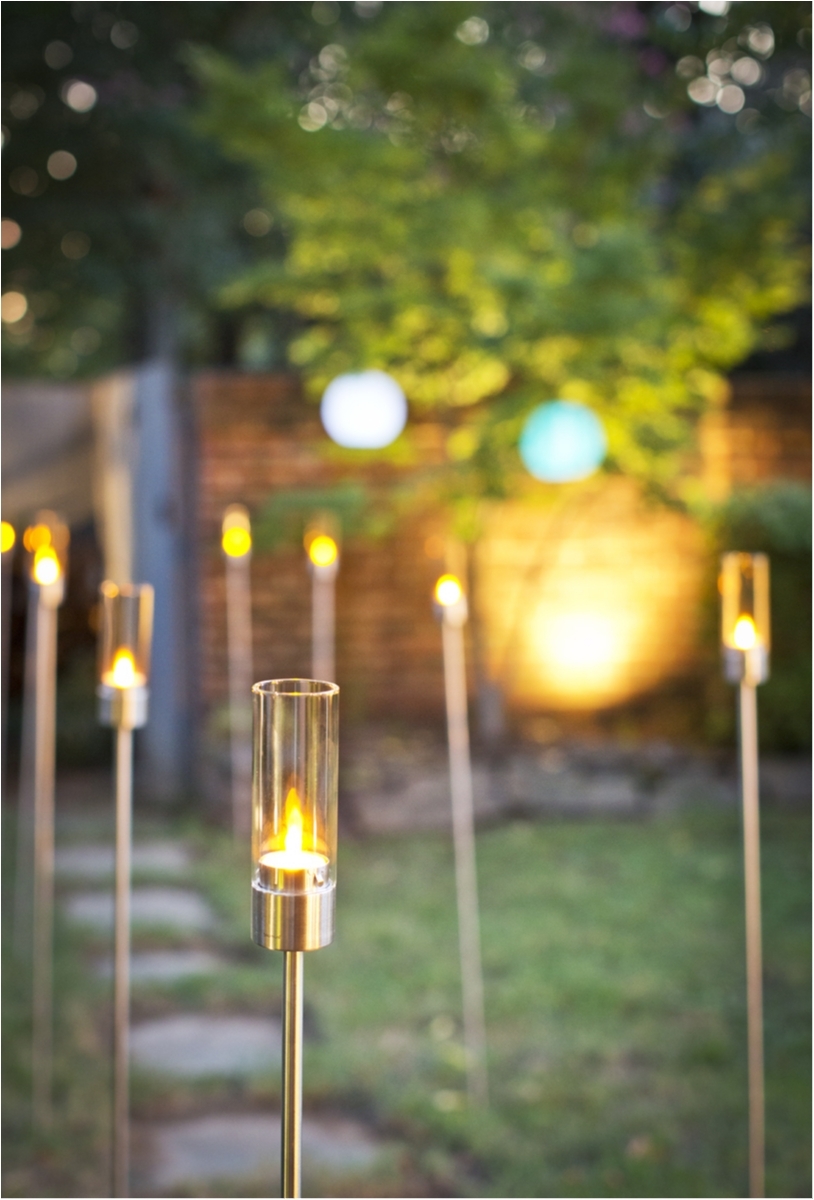 Next, we went solar. We switched on and then clipped Soji solar lanterns to our Japanese maple outside during the day, and they lit up automatically at night. These lanterns look like the always-festive Chinese paper lanterns we all know and love but are made of nylon to withstand outdoor use, in our case coming out no worse for the wear during an unexpected storm. In addition, solar tea lanterns from Allsop shine brightly on the table or as an entryway feature. Their bright speckled pattern and soft glow offer a nice change from the usual outdoor candles since these are made from hand-blown glass. We switched them on and allowed them to charge in the sun for a few hours. Once the sun sets, they begin to glow.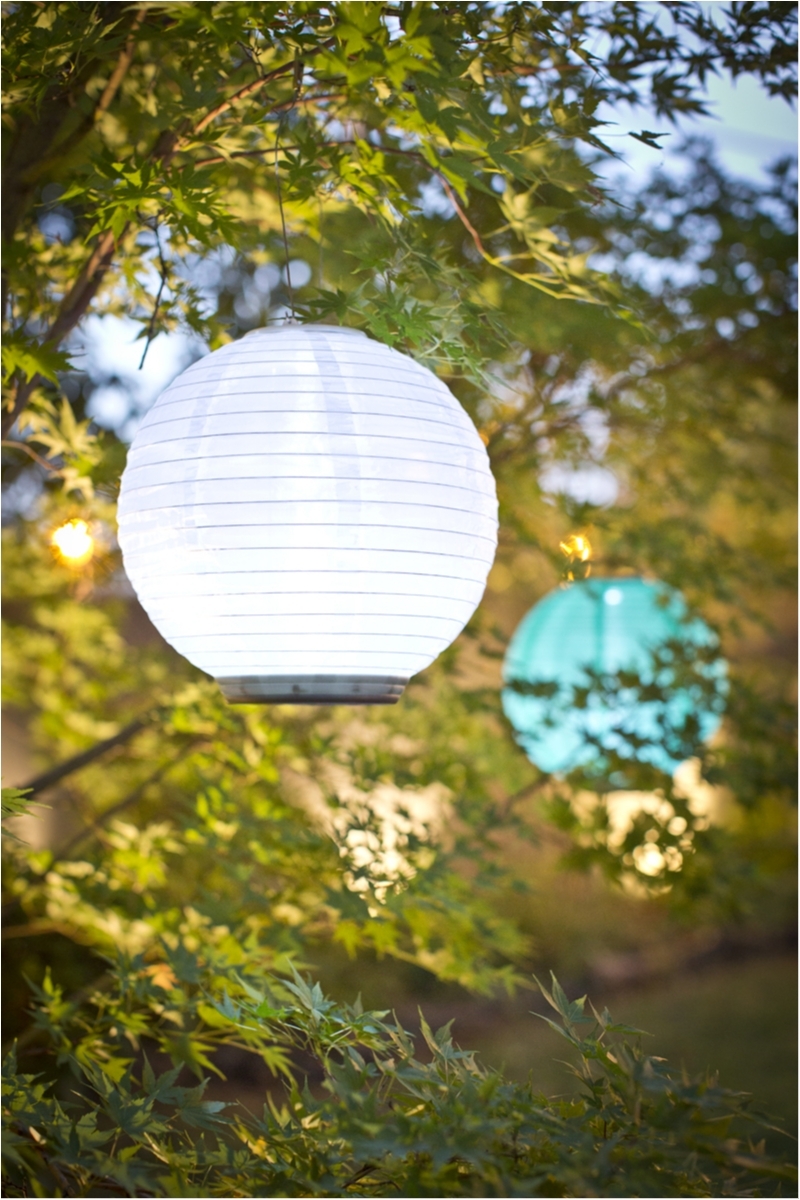 We knew we needed an entryway table of some sort, so we put one together ourselves by combining an iron vanity that dates back to one of our childhood rooms with weathered barn wood given to us by a contractor friend. Tin Parade's monogram kit and accompanying table banner made for a great overlay on the finished product. We immediately fell for the vintage design of the banner, and this particular one is able to be customized with iron-on letters, numbers, and symbols. We each feel we have some choice things to say, and what that perfect message will be continues to be hotly debated here at home.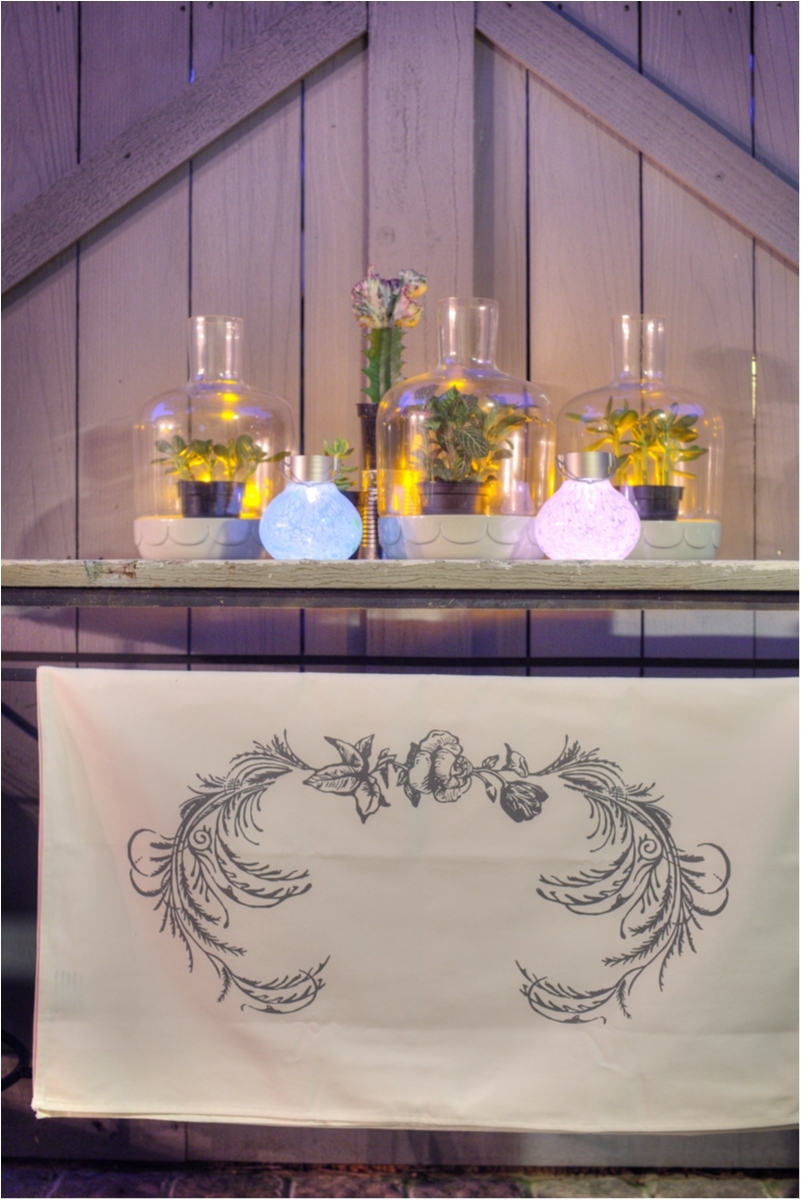 We are always working on our backyard garden and have learned that perennials are the way to go. Hostas, hydrangeas, bamboo in tall pots, and bearded irises have been the way to go since we have two towering oak trees and a whole lot of shade. There sure is something to be said for decorating with plants rather than just growing them in the ground. We grouped three large Sagaform green herb pots in a row on the entryway table and set succulents and ferns under them for an ever-changing tableau that includes candles and lanterns. The sage green color of the base of the planters complemented our patio's neutral palette nicely, and the design of the piece is clean and modern. These vessels even made basic home improvement store plants appear elegant!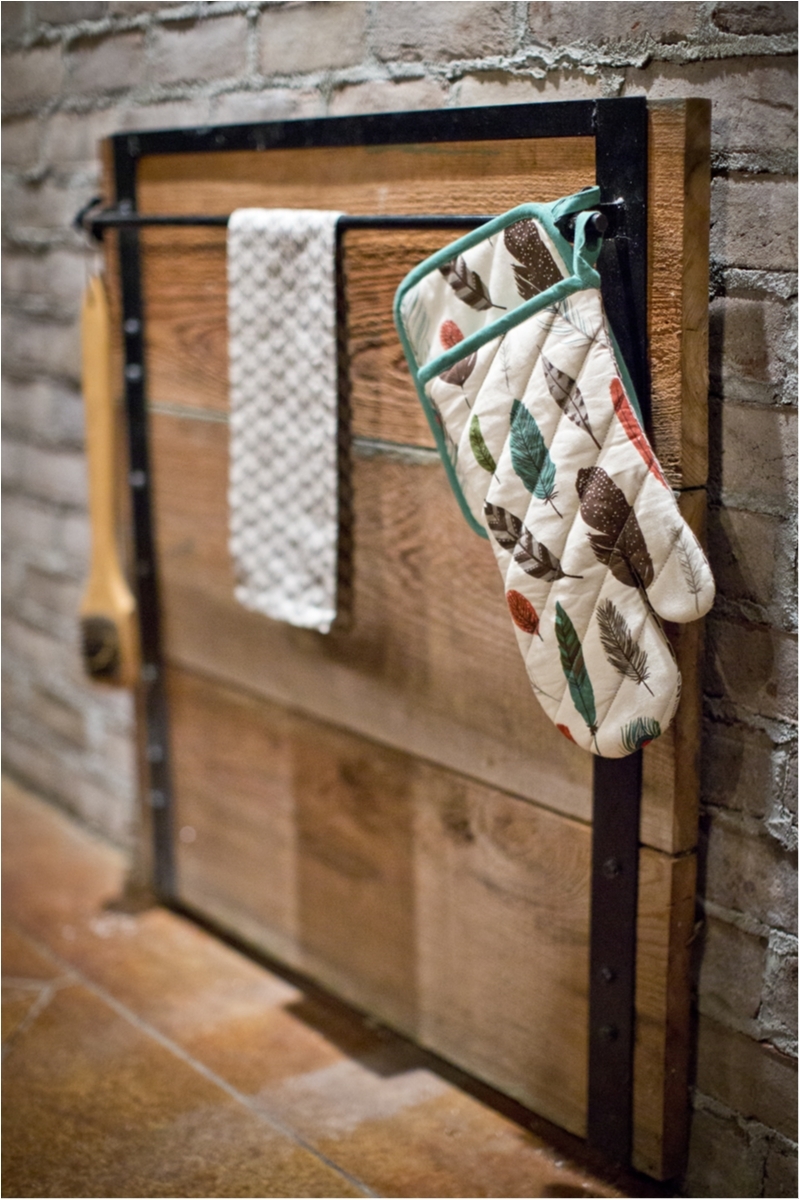 New linens in autumn colors will help us transition our gatherings to autumn in style. We adore the jaunty Design Imports Fall Feathers pattern with its neutral colors plus orange and teal, and we elected to use it in every way we could. Their kitchen towels made for hearty napkins; each pair of towels includes a feather-patterned and also a chevron-patterned design, so we had extras on hand in a pinch or to hand out along with dessert. Black petite stripe placemats offered a crisply contrasting background for the feather print; we think a little clashing adds quirkiness and works well when the same color family is paired up. The Fall Feathers print oven mitt and potholder are at the ready by the grill, and the apron in the same pattern makes a hostess look like she has her act together, even if she's hoping and praying for guests to arrive a bit late so she can finish up all of the necessary last-minute prep in time.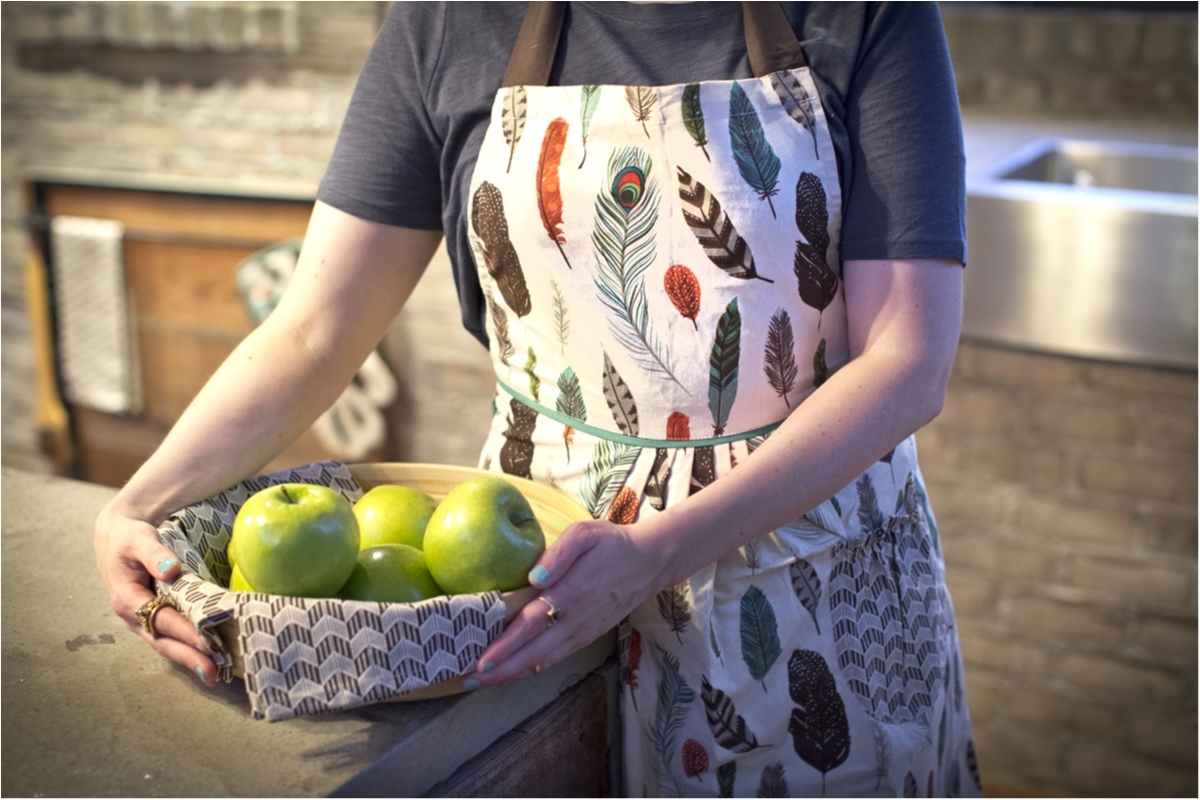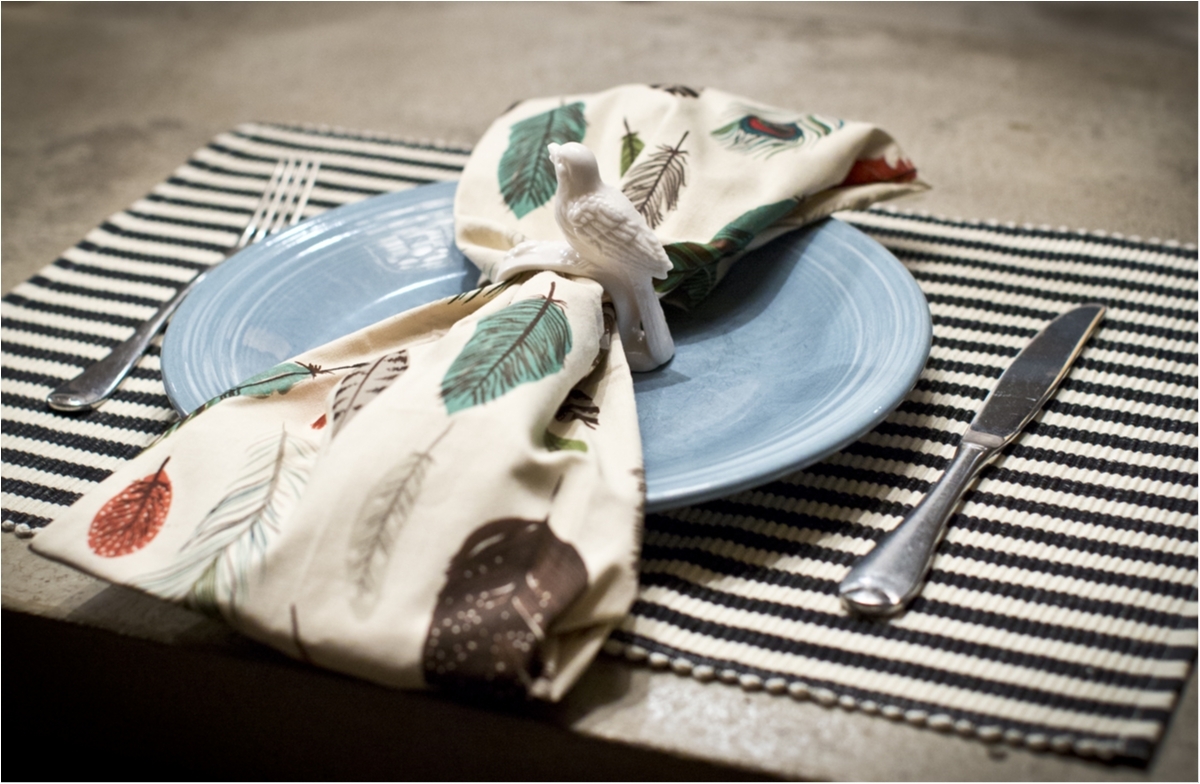 We're ready for some time outside this fall and are really looking forward to it now that we have a few extra details in place. Now if we could just get the weather to cool down about thirty degrees so that a decent party could commence…well, y'all, then we'd be all set!