You Guide to Comfortable Dining At Home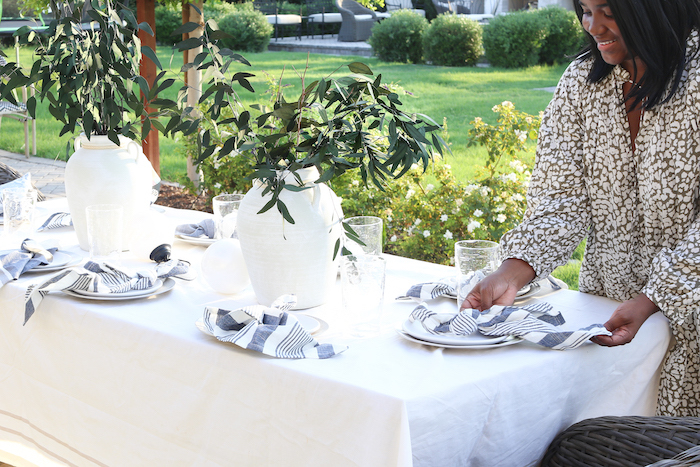 Dining outdoors starts with setting a beautiful table! But keep things casual by using a tablecloth and outdoor-friendly tableware.
The Table
I paired TarHong's French oak dinner plate with a matte craft coupe salad plate for the base of a casual setting. They also had some beautiful acrylic glasses that made the look come together.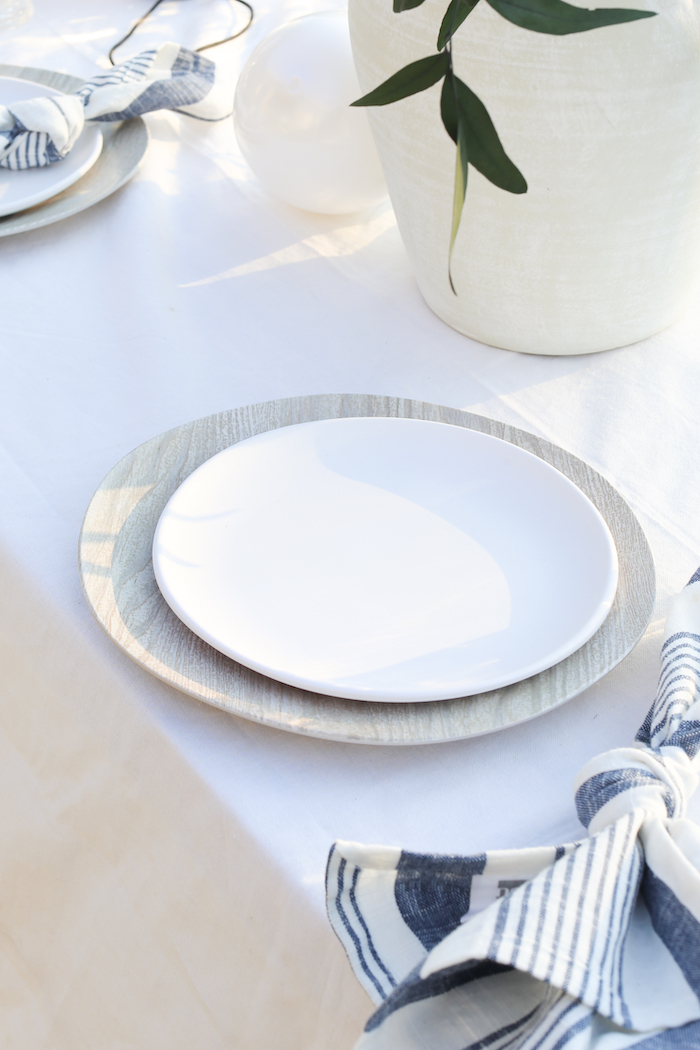 Next, I topped it off with a knotted napkin. You can easily recreate this look by layering your plates and tying your napkins! But I love the fact that if you invest in a few neutral pieces, you can use them for just about any table setting you can think of!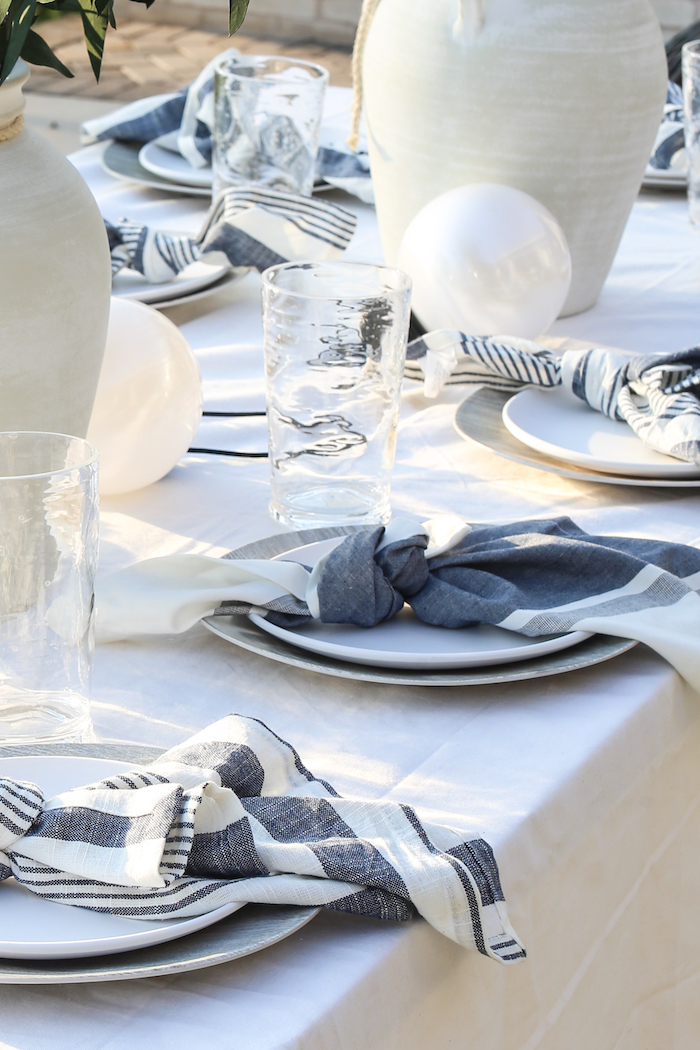 The Lights
To light things up, these battery-operated globes are just what your outdoor space needs when it comes to lighting up your table. These patio globes illuminate at dusk and randomly pulse throughout the night. After 4 hours, they automatically turn off. Plus, they come in so many different colors; it's a great way to liven up your tablescape!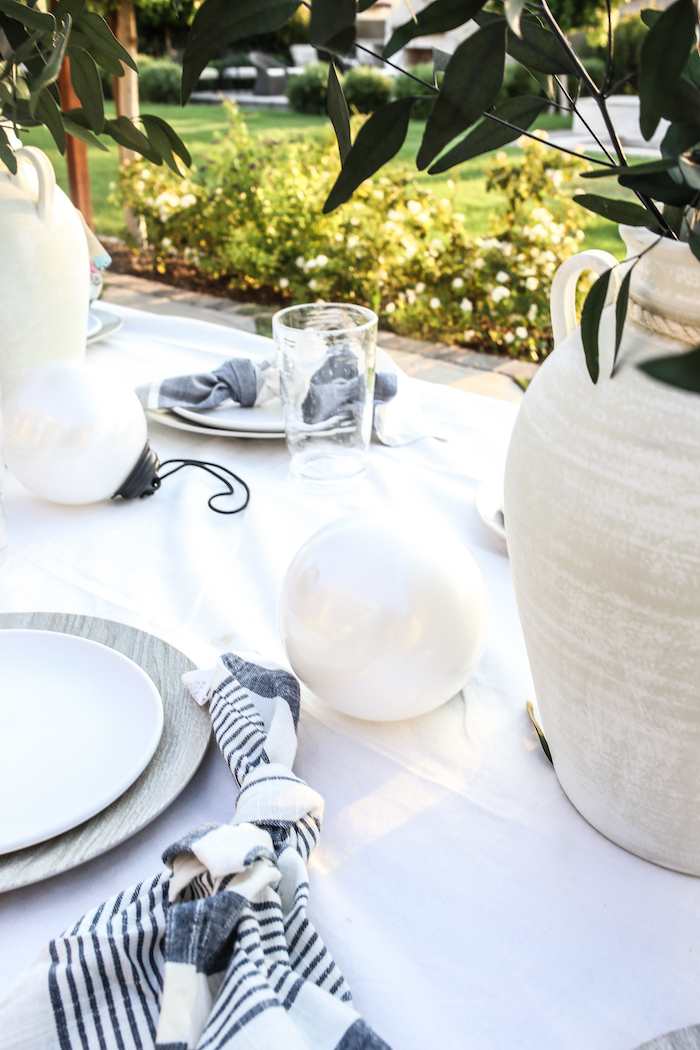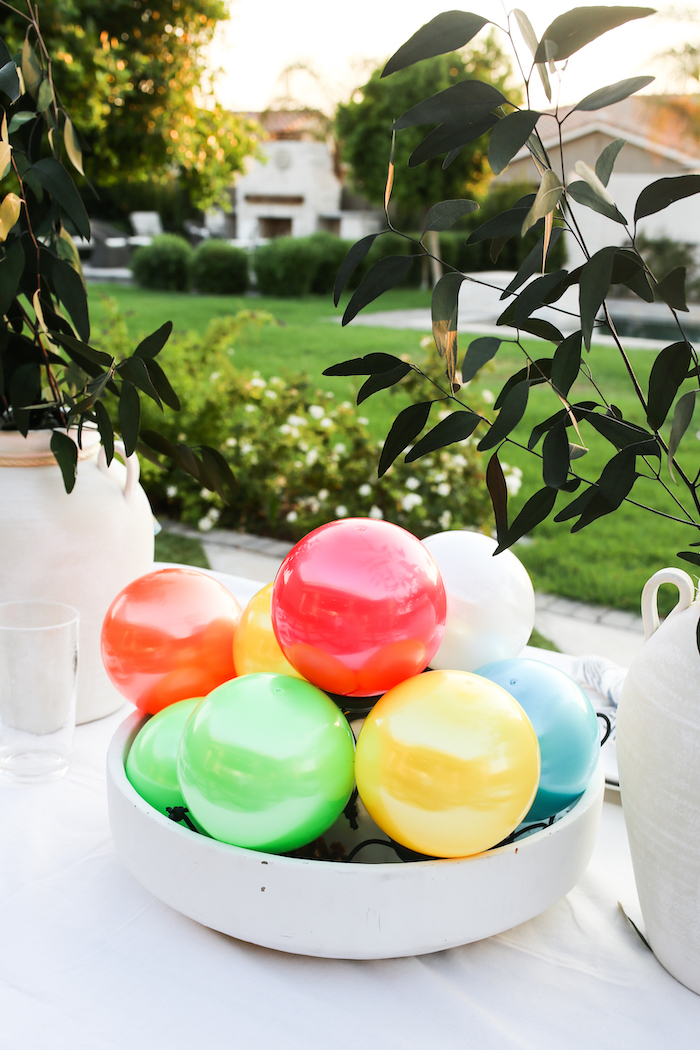 You can hang them from an umbrella or place them around your table. Either way, they are sure to make the space! Plus it's functional and gives the table some ambiance without candlelight.
The Grill
Nothing says outdoor dining like grilling. But why grill the regular hot dogs and hamburgers? This Cuisinart XL 360 Griddle lets you grill so much more! It's designed for the ultimate grilling experience.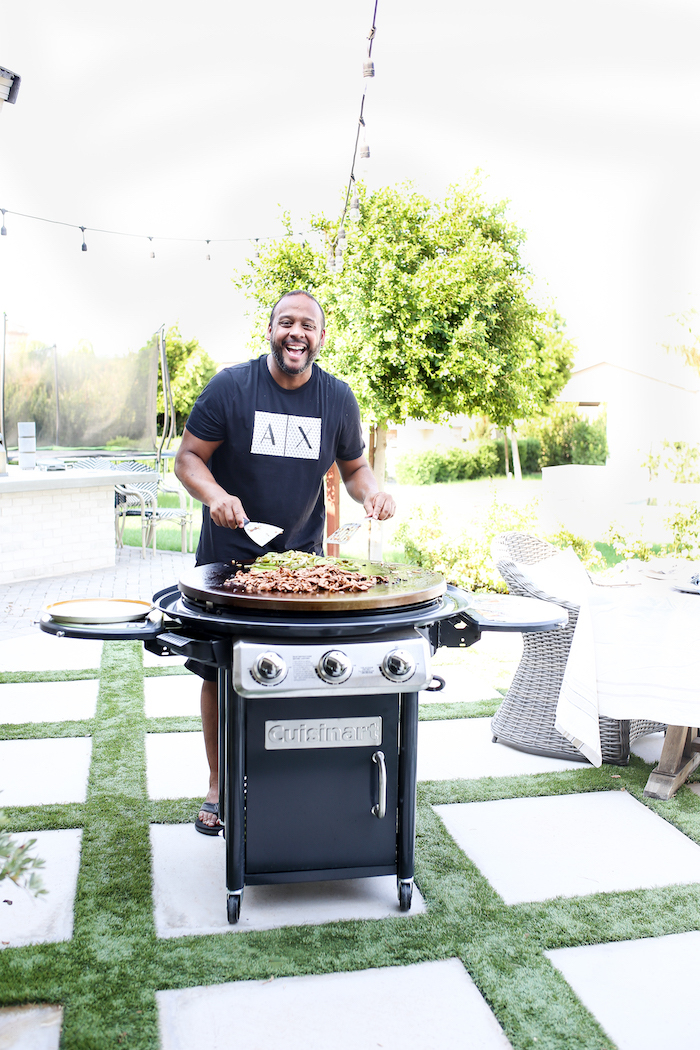 You can make just about anything on this beauty and serve it up immediately for your next meal. We've cooked everything from eggs to zucchini on this thing and we love it! Imagine how many pancakes you can make at once!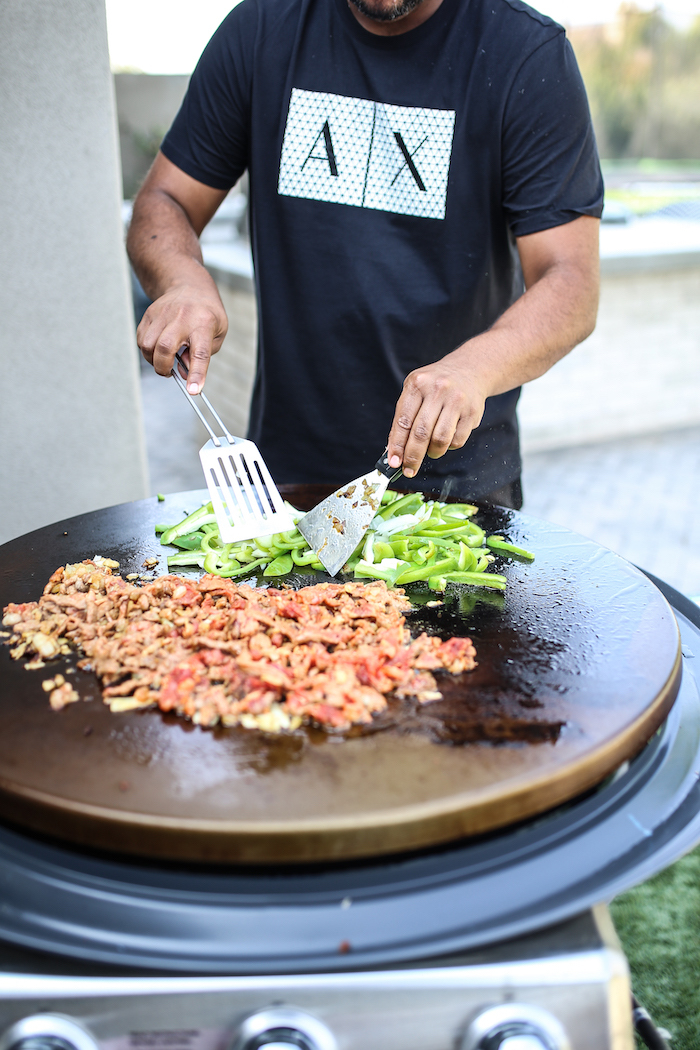 Our favorite features that the grill has is that it has a 360-degree grease pan that naturally funnels grease to the grease cup for easy cleanup and that it comes with a lid that has an integrated vent which allows you to steam roast, smoke, or warm.
The Bugs
Keeping the bugs away is a big battle when it comes to dining outdoors. Lighting up a solar killer torch gives you light and also protection. Just set them up around the area and this keeps bugs away.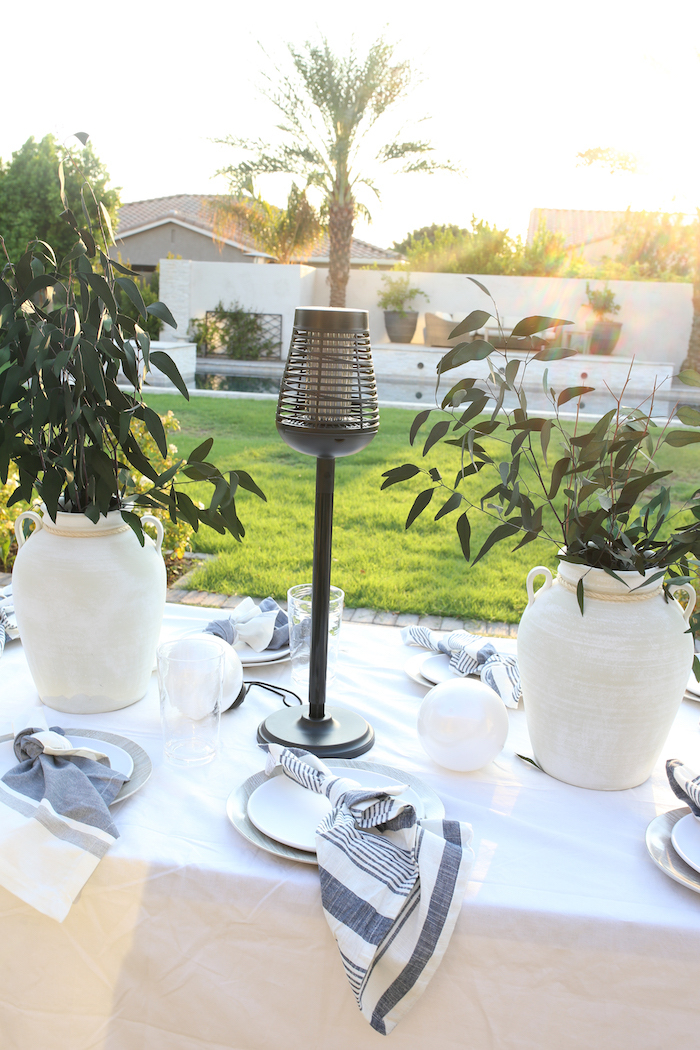 It's solar-powered so that means no cords, no open flames and it even has a no-contact bug catcher. It has a few different adjustable settings depending on where you want to place it. It can go on the ground or on the tabletop!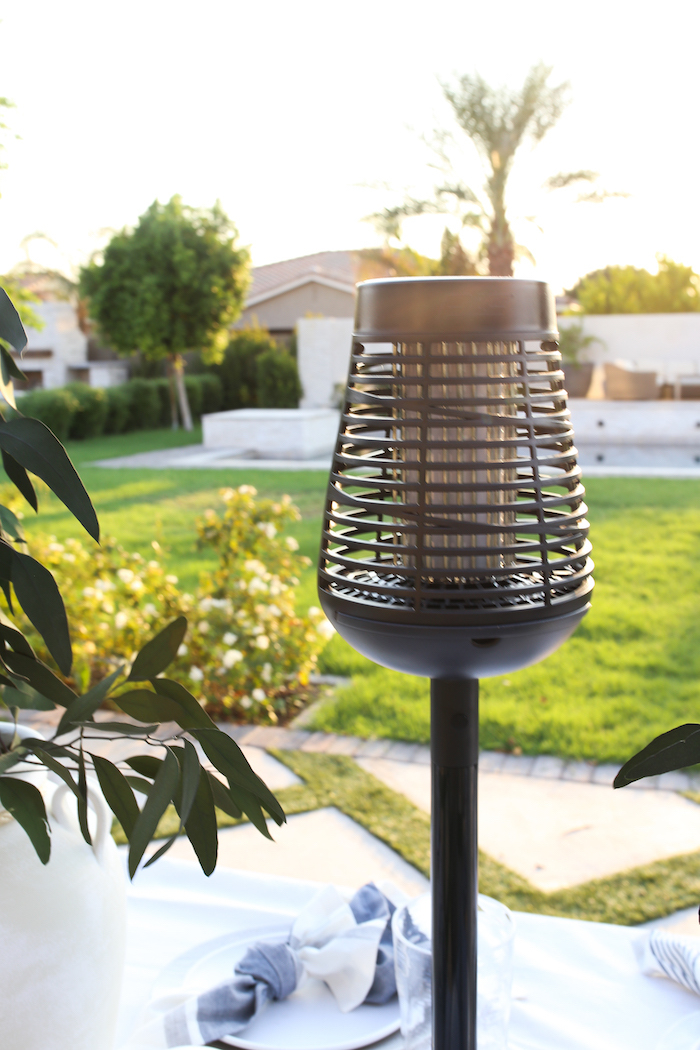 If you do end up getting a bite, the Bug Bite Thing works like magic. Put it over the bite and suck up the venom that the bugs have left behind. We have tested these things over and over and guess what, it really works! Perfect for ant bites and even mosquito bites! Such a lifesaver.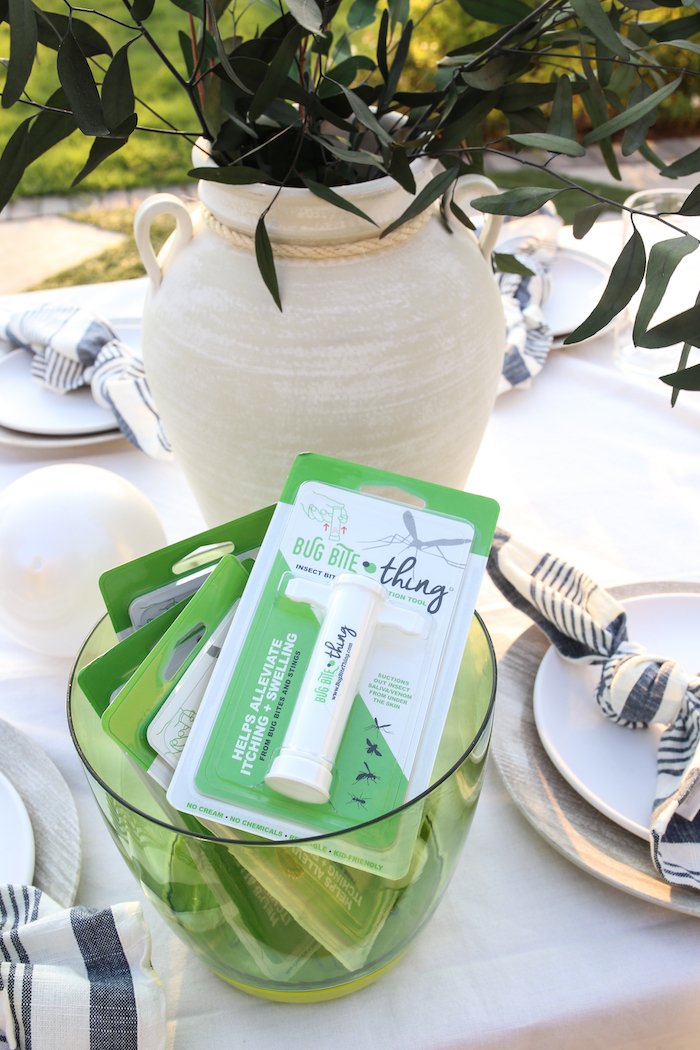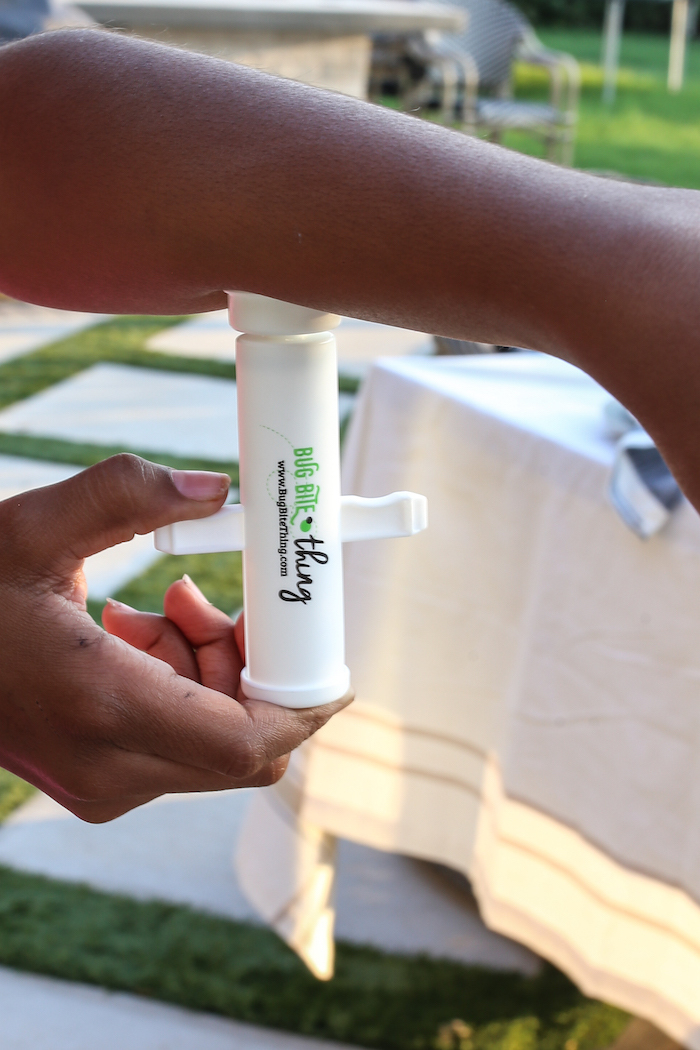 More Outdoor Inspiration:
The 3 Most Important Elements of Outdoor Entertaining
5 Ideas To Transform Your Small Backyard