Perfect Valentine's Day Cupcakes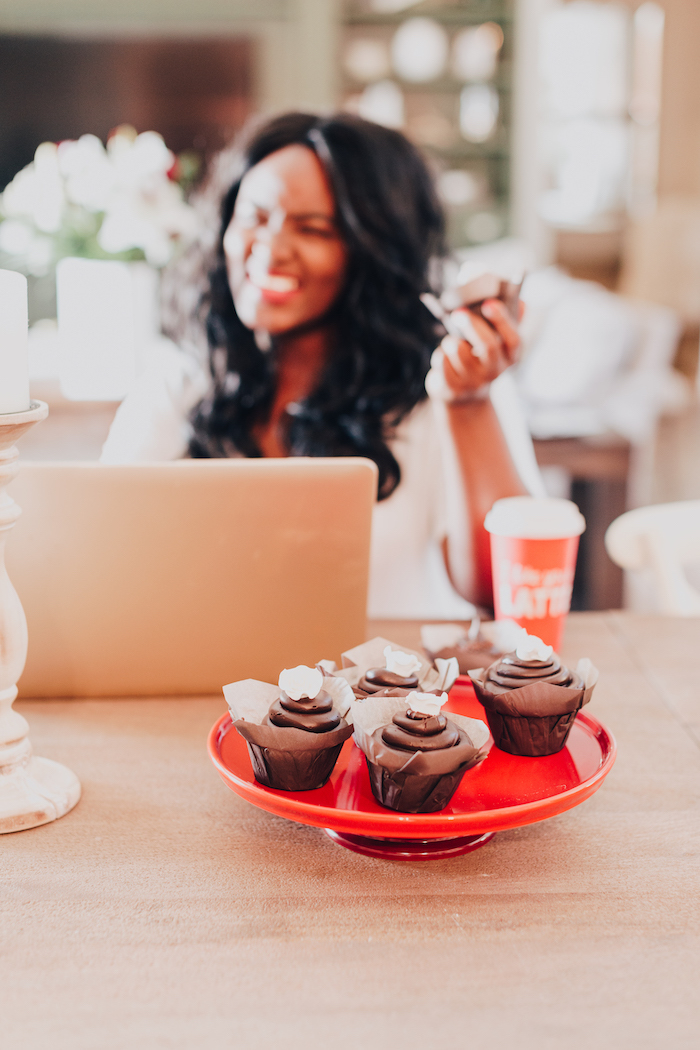 Girls like me are always on the search for products that make life just a little bit easier. The curling iron (no more wearing all night curlers) the washing machine (I can't imagine a life without one) and even a coffee maker (cause everyone appreciates a small cup of happiness) and now the cupcake maker!
I know what you're thinking. Really? A cupcake maker? Yes, friends. If you love to bake, and really need something compact and quick then this is for you. Oh and I can't even to begin to tell you all the fun things you can make with a cupcake maker. Cupcakes, of course, but what about breakfast muffins, mini omelettes, corn dogs, and even cheesecake. Now do I have your attention!?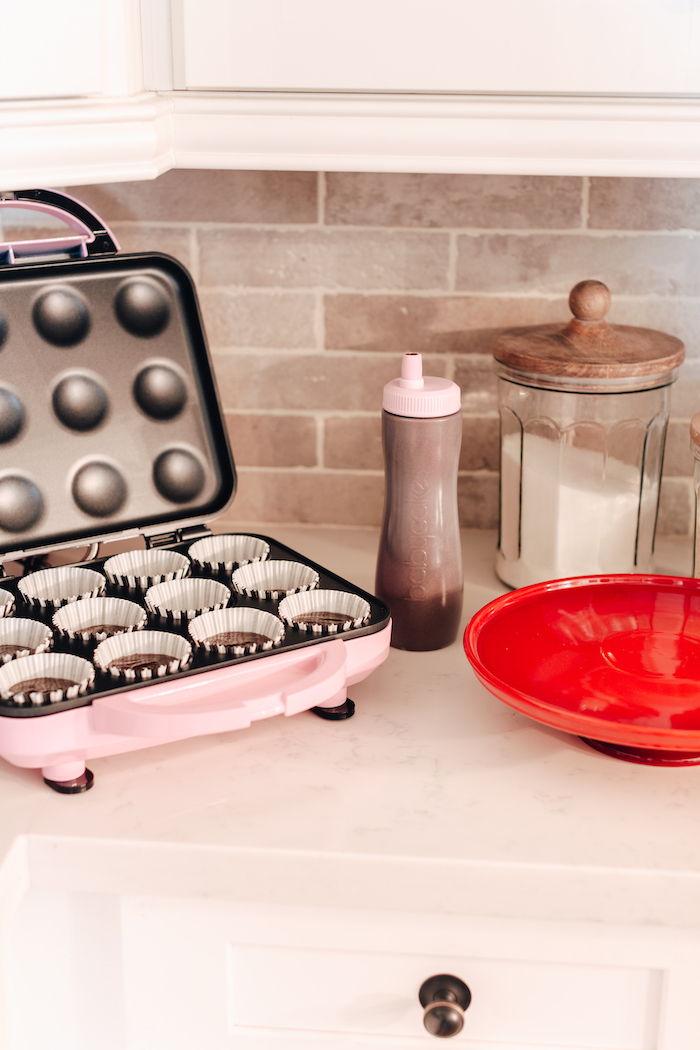 Of course the first thing I made in my new cupcake maker was cupcakes because well, I'm a big fan of the cupcake. With just a few bites you satisfy that sweet tooth and can portionally decide what you want to eat and what you want to skip. I mean the temptation to eat all the cupcakes is always there but sharing with friends is even better!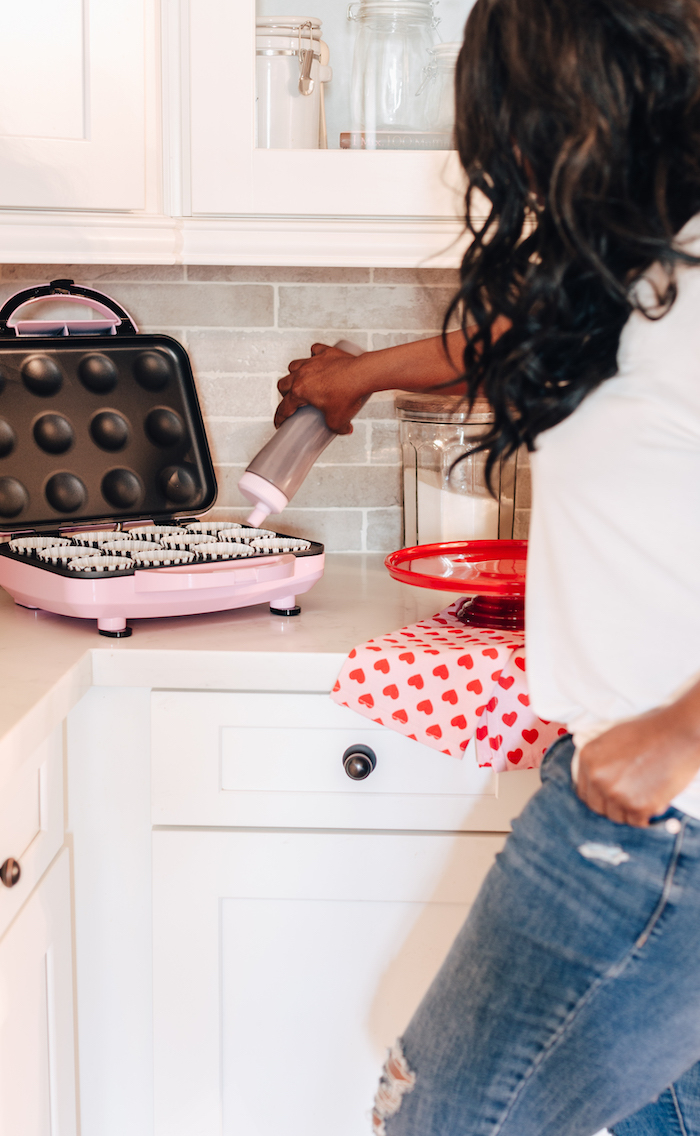 After 5 minutes of cooking (yes FIVE minutes) you have 12 ready-to-decorate cupcakes. I mean if that's not time saving I don't know what is! Because I couldn't believe it, I made sure to do a few taste tests to see if the cupcake was fully cooked and that it tasted like an actual cupcake instead of a science experiment and I'm happy to report that all is well. It makes REAL cupcakes friends. You're welcome.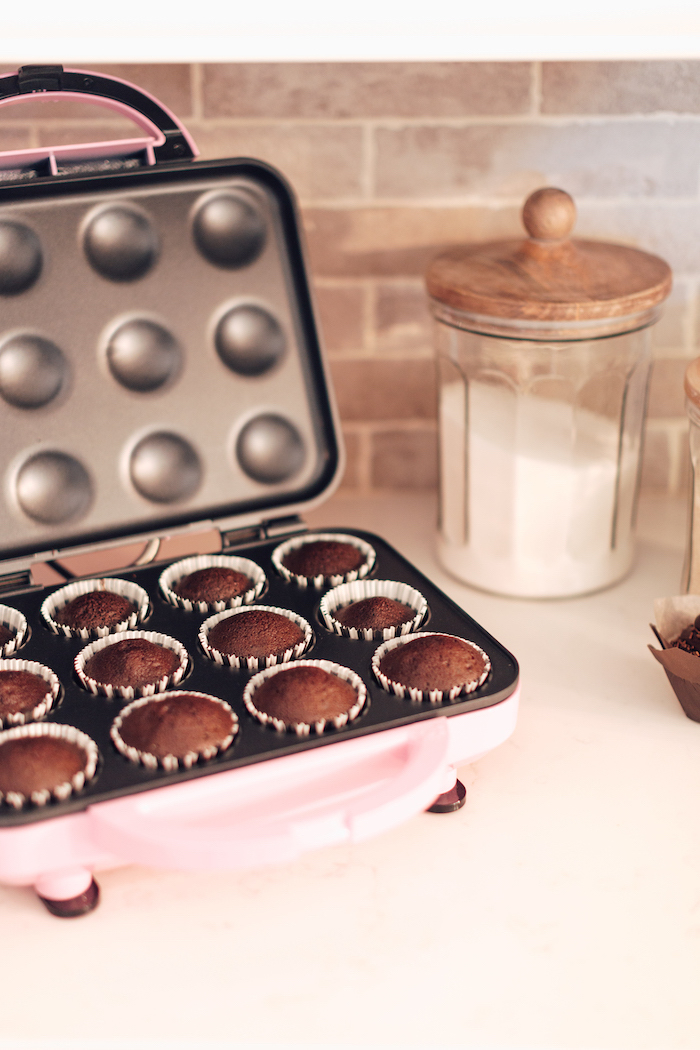 Once they cooled off, I topped them with generous amount of chocolate frosting and a delicate edible rose that just screams, "Happy Valentine's Day"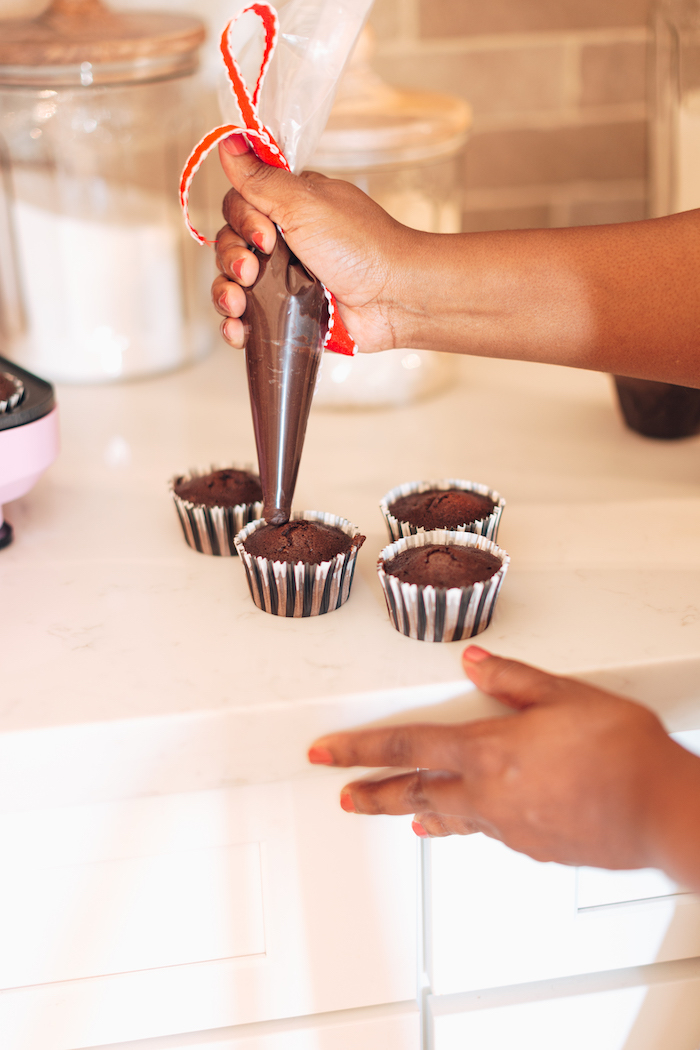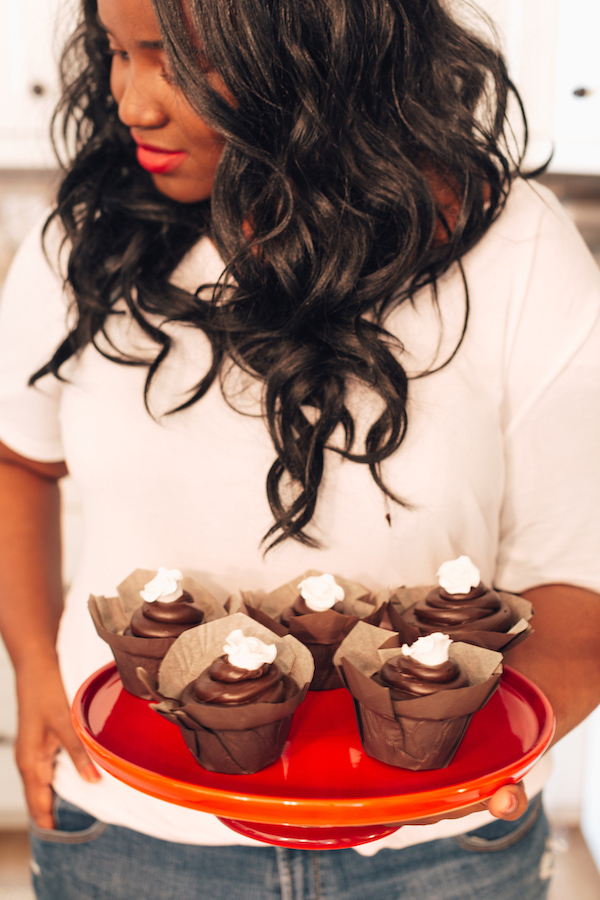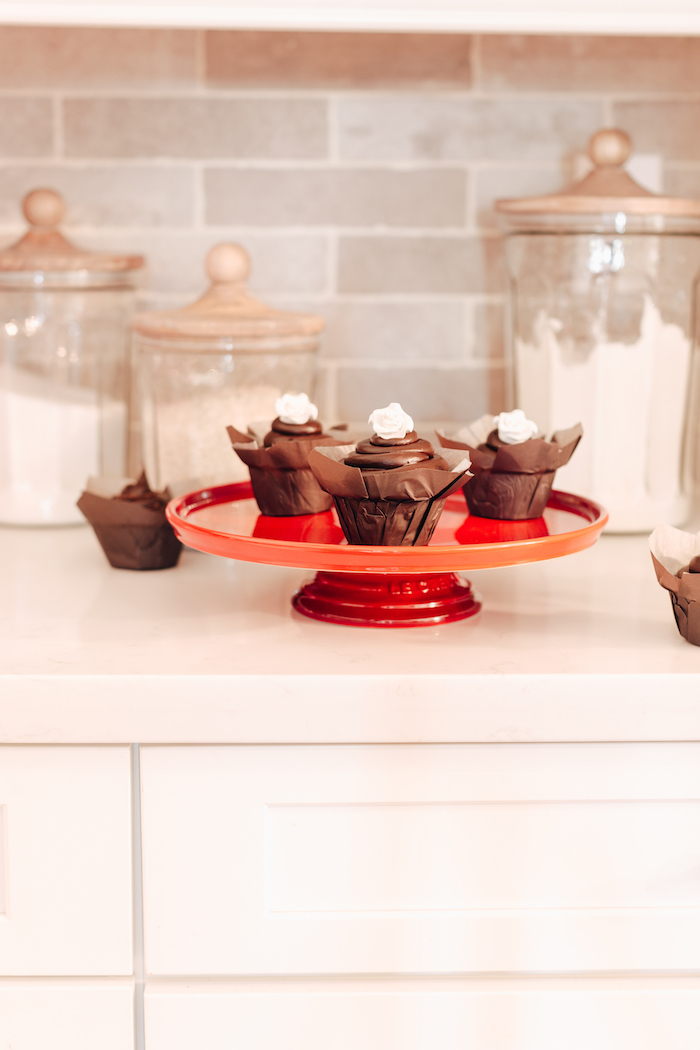 So if you find yourself needing to save some time in the kitchen, if you need something portable for classroom parties or work get togethers you should definitely add this to your must have appliance list!