Cardamom Vanilla Bean Baklava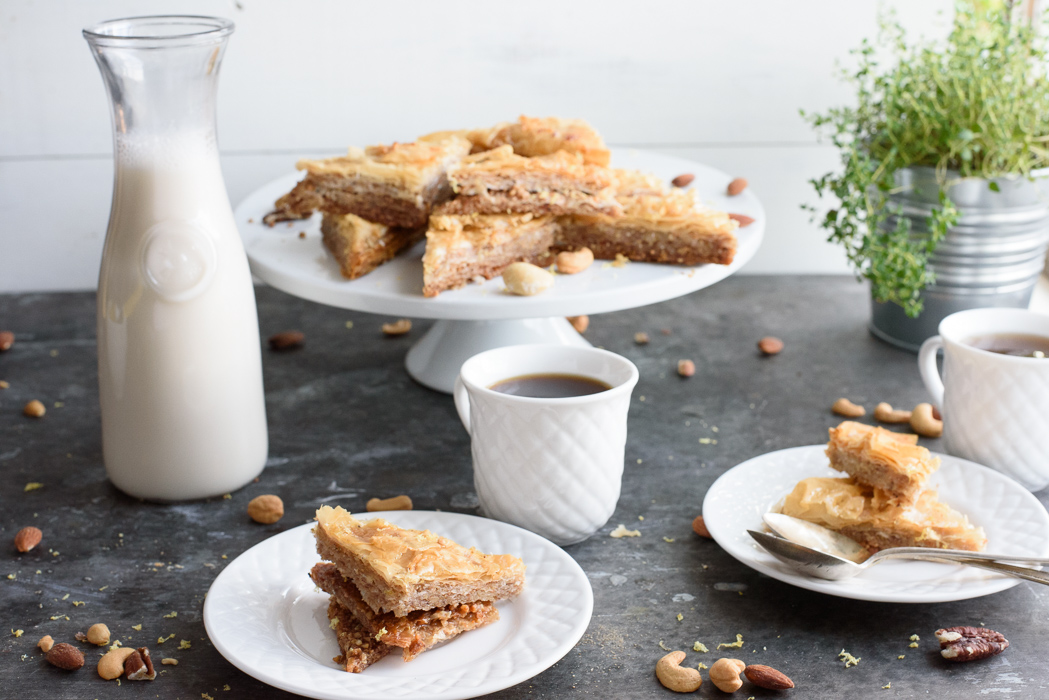 Baklava is so fancy looking but really is quite simple to make at home! We spiced up a classic recipe and infused the honey syrup with vanilla bean flecks for a subtle delicious twist.
Sometimes you need cookies and sometimes the occasion calls for something a bit more splurge worthy. Enter baklava. Everyone fawns over it and it looks ever so fancy with it's delicate flakey layers but shh don't let anyone know it's actually incredibly simple to put together. If you know anything about our blog it's that super fancy looking but simple to make are our favorite recipes in the world.
In its most basic form baklava is simply just butter, nuts, phyllo dough and a honey syrup that you pour all over it. We've so got this. Let's jump in.
Pulse the nuts and cinnamon in your food processor until finely ground.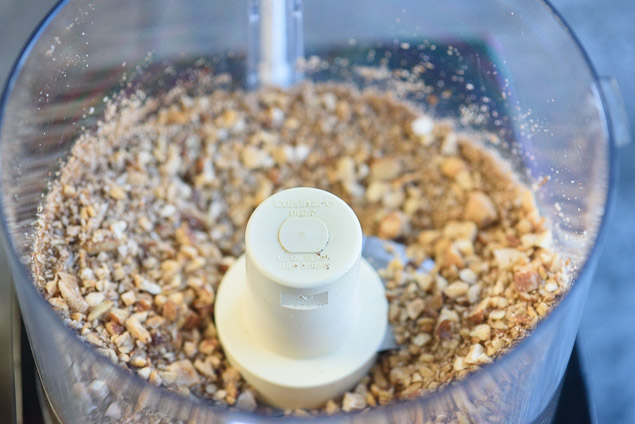 And then add layers and layers of phyllo and nuts, brushing them with butter.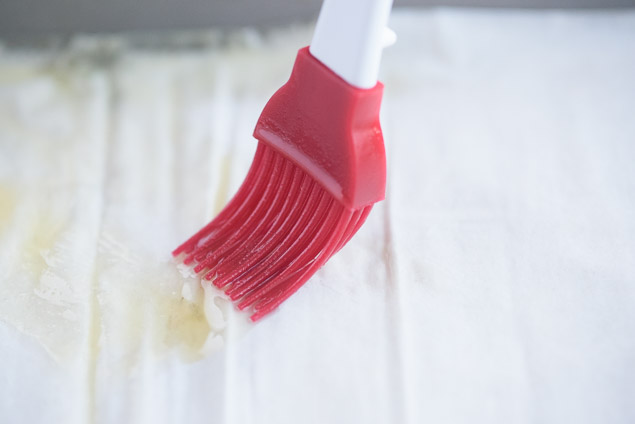 Slice through the phyllo with a sharp knife cutting it into triangles.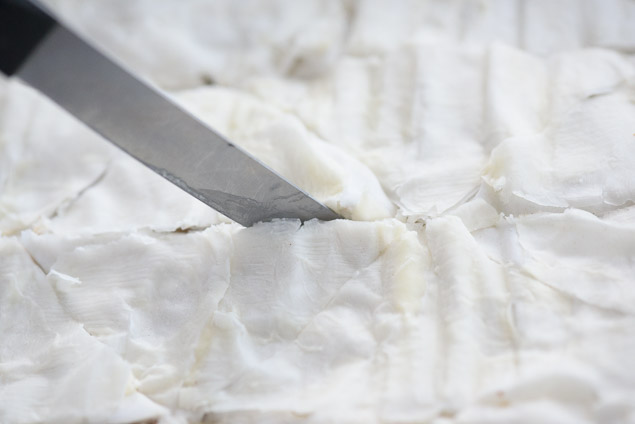 Lots of triangles! And then into the oven it goes.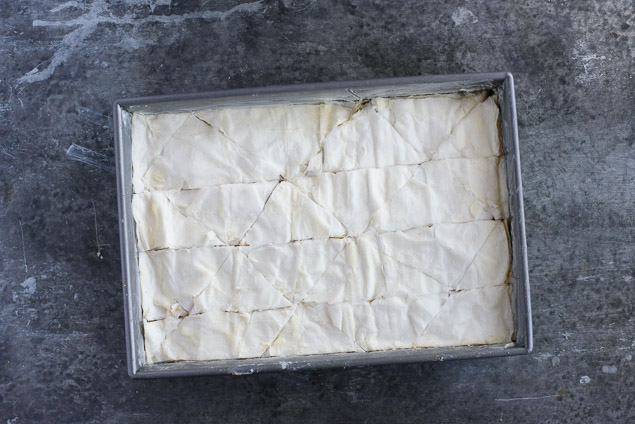 While it is cooking we make a simple syrup sauce. Cardamom, sugar, honey, vanilla beans and lemon zest mix with water and boil down until thickened slightly.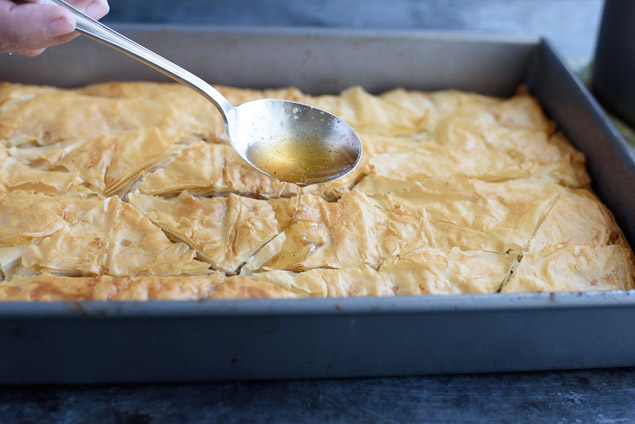 And then we spoon it into the cracks and pour it all over until everything is soaked through with the syrup. Let it cool fully.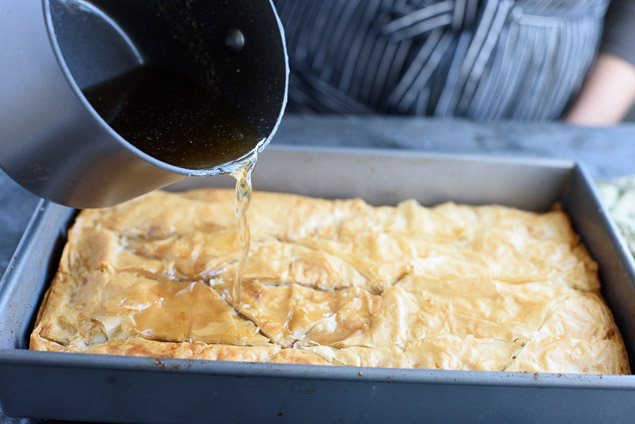 And serve!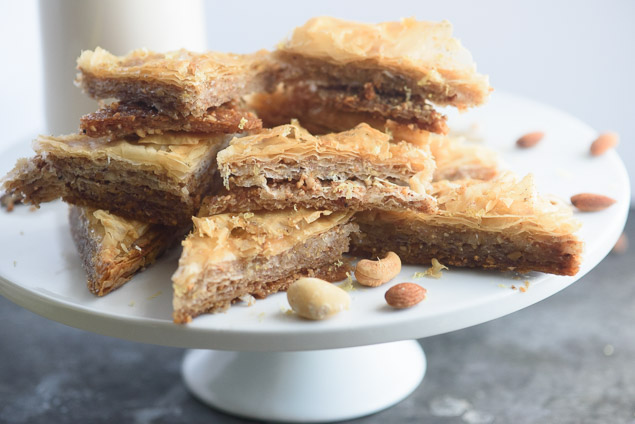 It's perfect for the holidays and entertaining where you need to pull out something with that extra pizzaz.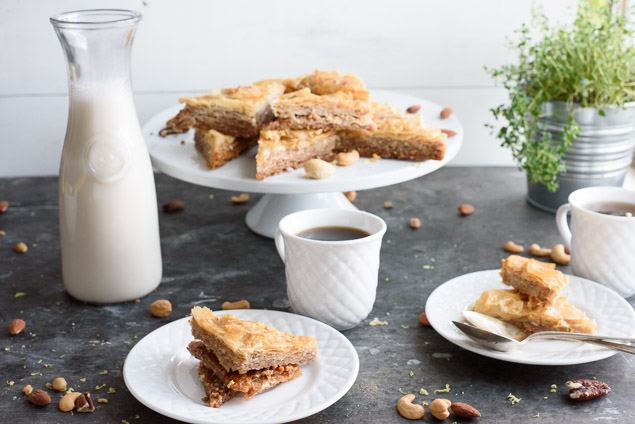 Of course I wouldn't turn it down for my morning coffee either!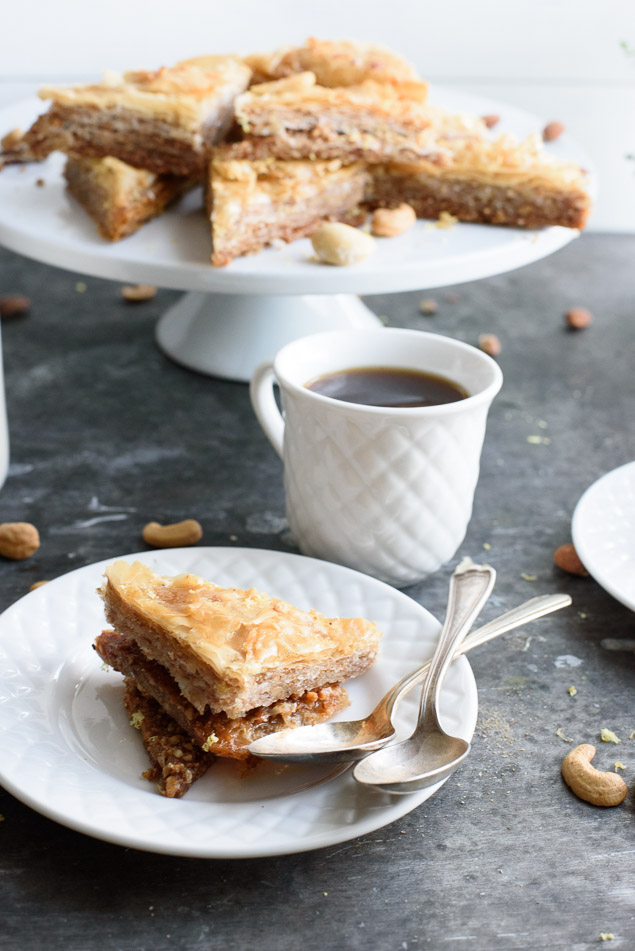 And I definitely know quite a few people in my family who wouldn't turn it down for a Christmas morning brunch too.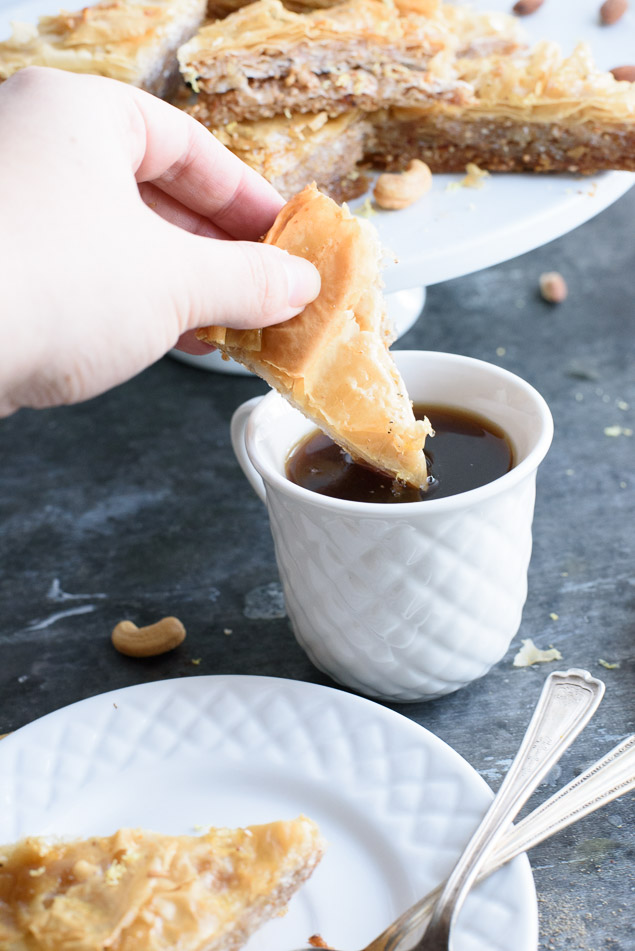 Cardamom Vanilla Bean Baklava Recipe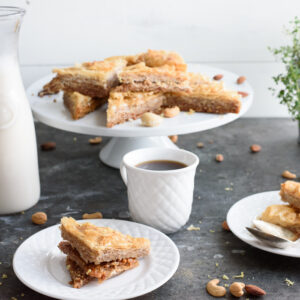 INGREDIENTS
For the Baklava:
1 package phyllo dough, fully thawed
2 sticks of butter melted
2 tablespoons cinnamon
2 cups mixed nuts
For the Sauce:
1 cup water
1 cup white sugar
½ cup honey
1 teaspoon cardamom
1 teaspoon vanilla bean paste
1 teaspoon lemon zest
INSTRUCTIONS
Preheat oven to 350 degrees Fahrenheit
Grease 9x13 dish with butter.
Add nuts and cinnamon to food processor and pulse until finely chopped.
Measure Phyllo dough to pan and cut to size. Lay two sheets of phyllo dough on bottom of pan.
Brush with butter. Sprinkle 2 tablespoons of nuts across the pan. Top with 2 sheets of phyllo dough. Repeat until only 6 sheets remain. Brush top layer with butter.
Use a sharp knife to slice into 4 rows and cut rows into triangles. If using a non stick pan use sharp knife on top and a plastic knife for the bottom cuts.
Bake for 50 minutes until golden and crisp.
While baking make sauce:
Boil water and sugar until reduced by half.
Add honey, vanilla bean paste, cardamom and lemon zest. Heat for 1 minute and set aside.
Remove baklava from oven and while still hot pour sauce over the baklava.
Allow to fully cool before serving.