Fresh Berry Pavlova Is the Light Summer Dessert You've Been Missing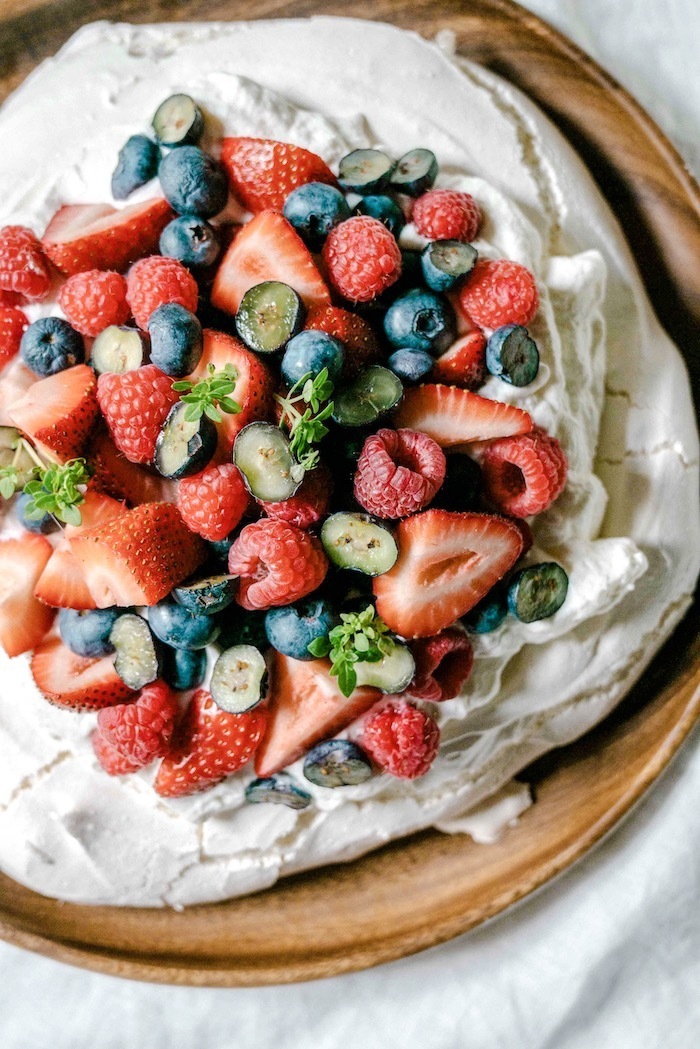 The pavlova is my go-to summer dessert. With a meringue base, topped with fresh whipped cream, berries and fruit, it makes a stunning centerpiece. But because looks aren't the only thing that matters, it's a layered texture masterpiece.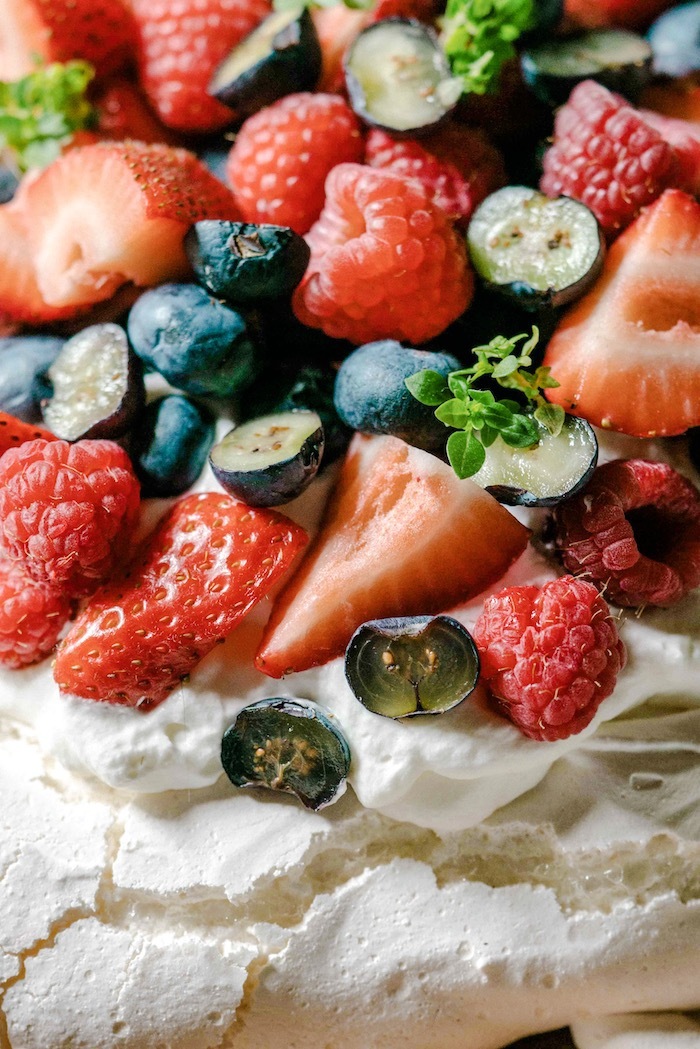 The meringue base should be crisp with a slight chew, while the whipped cream on top is fluffy and silky. Berries are the 'solid' constant, sprinkled on top of everything to provide moisture and bright flavor contrast.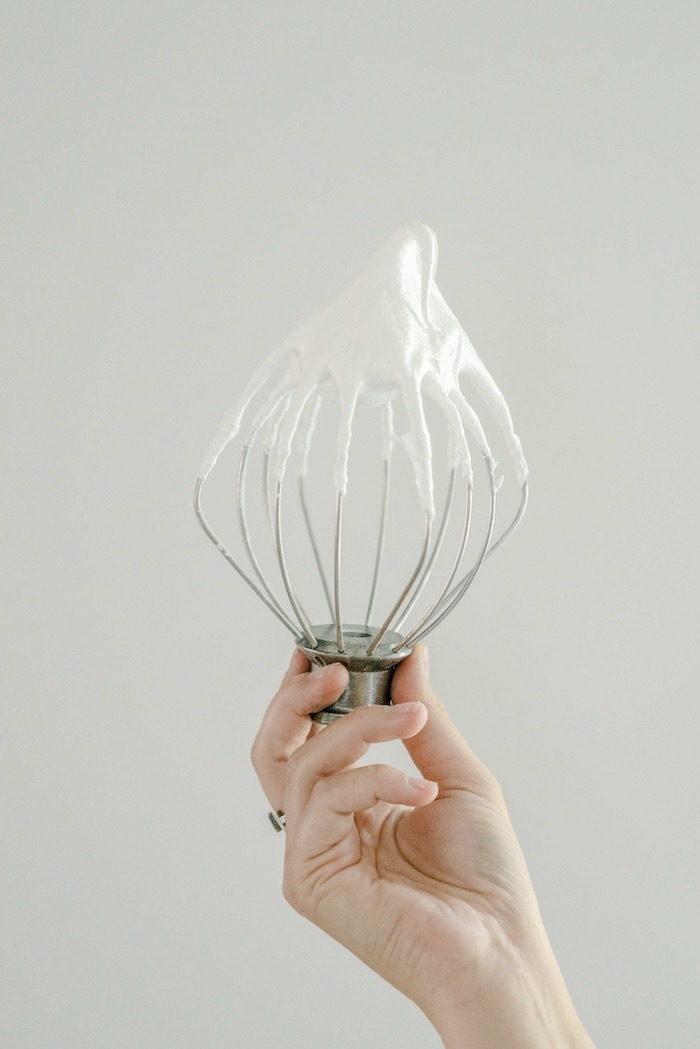 Parchment Baking Paper

By If You Care

Shop Now
While my family jokes this is "mostly air", it does make a great dessert for a crowd since it's gluten-free.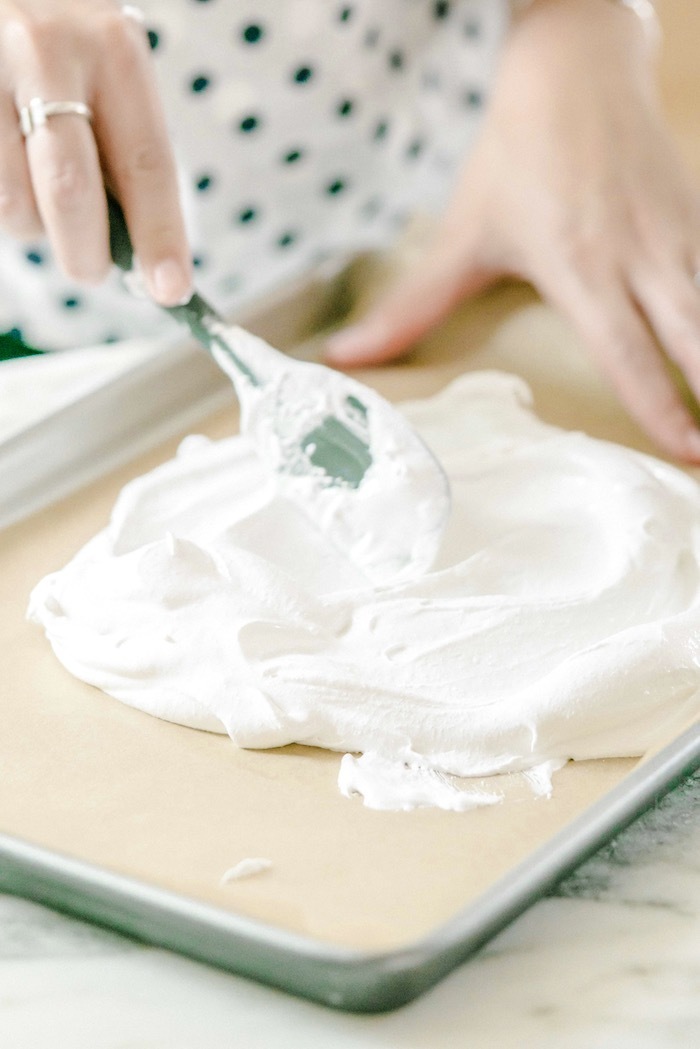 It's also incredibly easy to adjust the toppings based on what you have and especially what's in season. This pavlova is topped with three kinds of berries, but if your blackberry bushes are overloaded, use that with a little lemon zest instead. No basil? Switch it out for mint!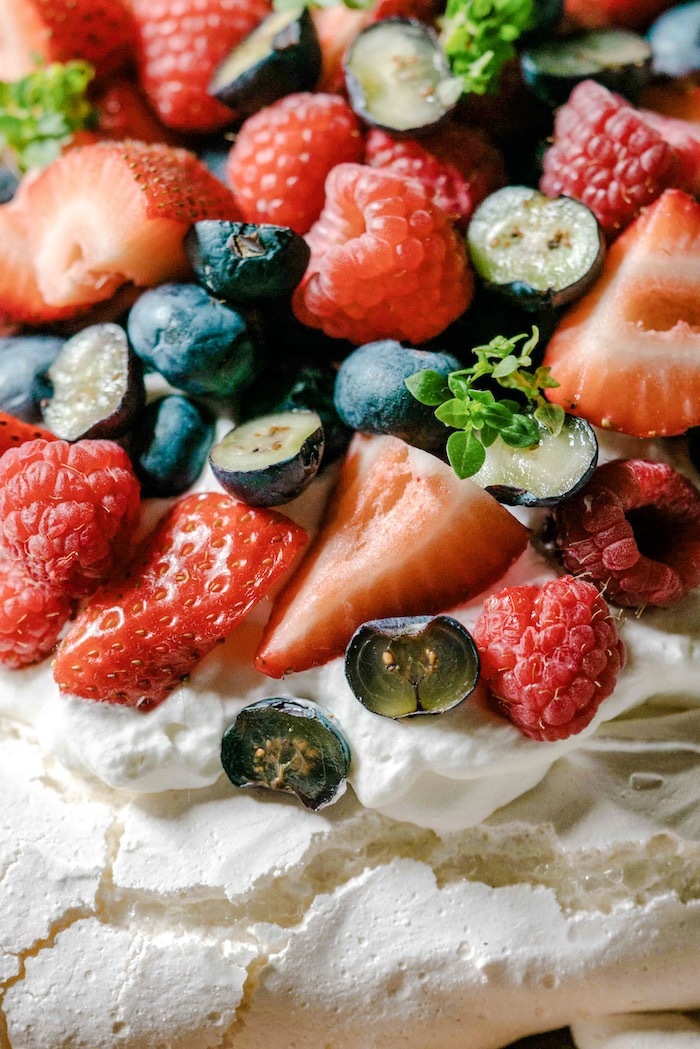 One essential for this recipe is a good stand mixer. My grandma has had her KitchenAid for decades. It's a piece of equipment that lasts a long time and is always reliable. Trust me…one time I made 125 mini pavlovas for a wedding. It survived.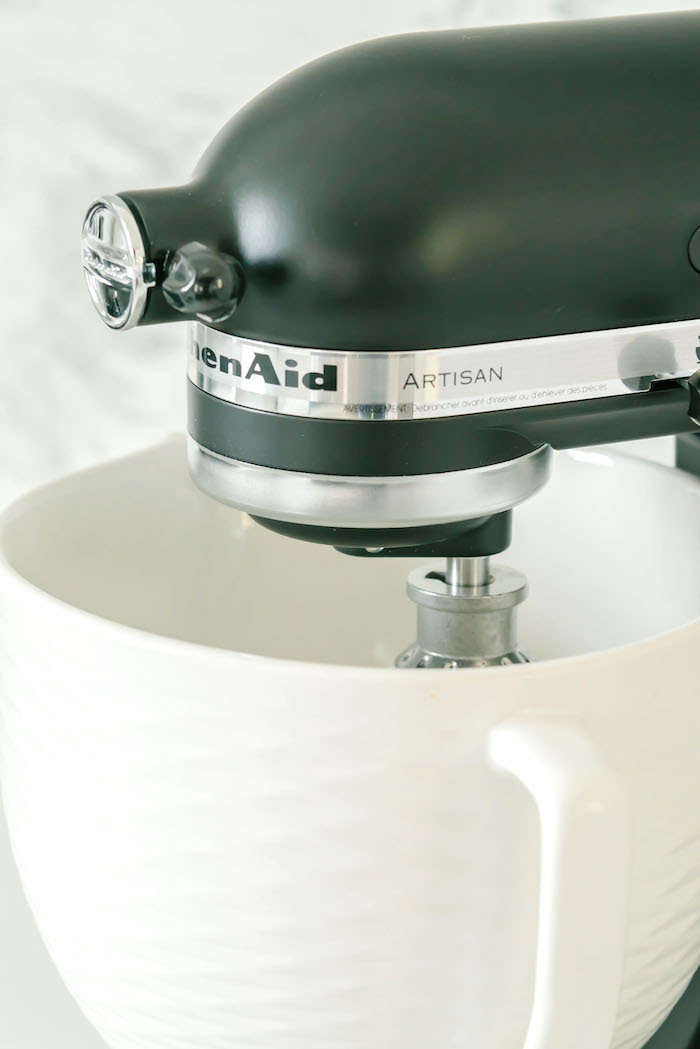 I also consider a KitchenAid stand mixer an 'anti-unitasker'. It doesn't just 'stir things'. My most frequent uses are for whisking egg whites or making bread or cookies…but you can also purchase a ton of attachments.
Artisan Series 5 Quart Tilt-Head Stand Mixer

By KitchenAid

Shop Now
From a juicer, to veggie noodle maker, sausage production and even ice cream making, you can keep your kitchen free of unnecessary additional equipment by using the same base mixer.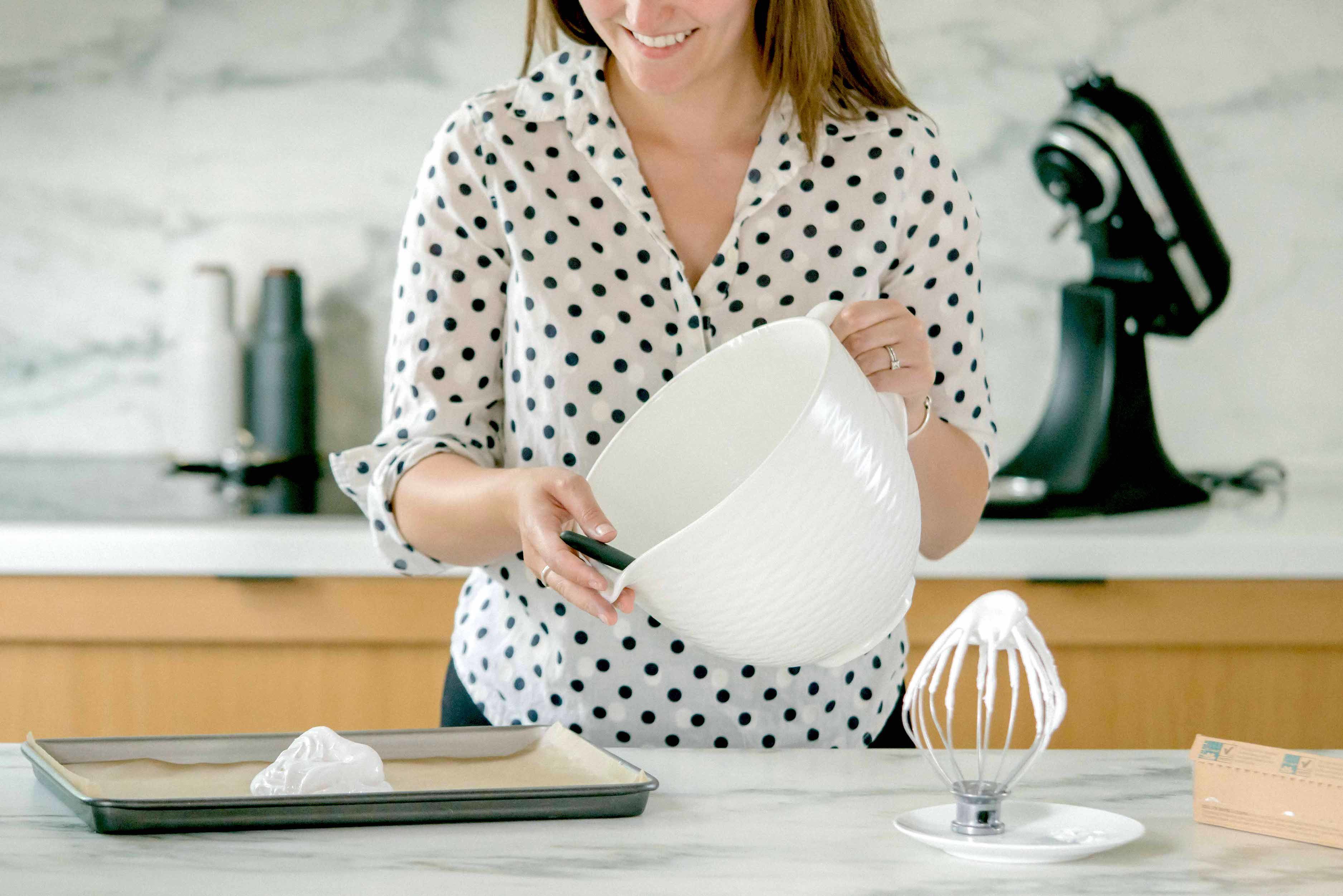 Maybe the most exciting recent KitchenAid update is the new line of bowls. The line of mixer colors is always evolving (matte black!!!), but we've never seen something like this.
5-Quart Textured Ceramic Bowl

By KitchenAid

Shop Now
While I certainly don't have a problem with the standard stainless steel bowls you'll flip when you see the ceramic bowls. You can buy a floral bowl, a tropical bowl, or something more understated like my textured white version.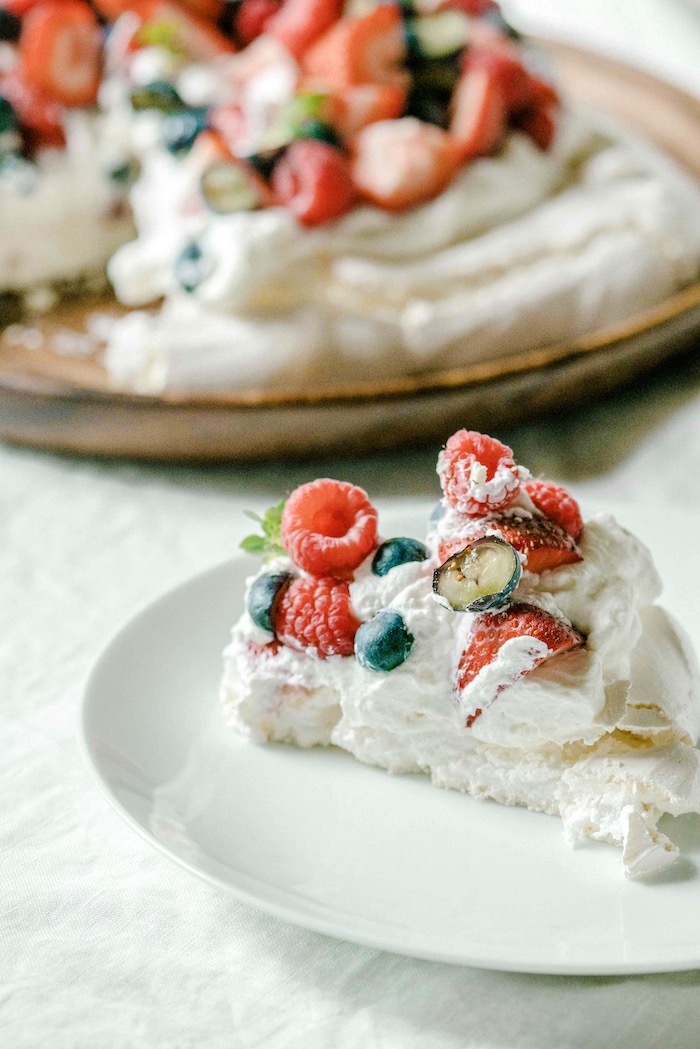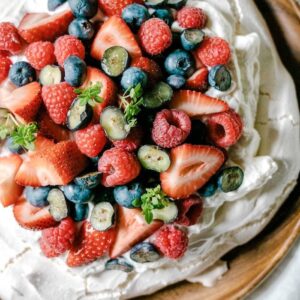 INGREDIENTS
2 large egg whites
2/3 cup granulated sugar
¼ teaspoon cream of tartar
For Topping:
Basil (pistou basil shown)
Fresh berries
Whipping cream
Note: if desired, add vanilla to cream or juice from berries.
INSTRUCTIONS
Bring egg whites to room temperature. If you've just pulled them out of the fridge, place egg whites in a clean bowl. Place the bowl with egg whites into a bowl filled with warm water. This will speed up the process. Once the egg whites reach room temperature, whisk the egg whites until they become frothy.
Add the cream of tartar and continue to beat. As the egg whites increase in volume, add the sugar spoonful by spoonful. You should feel or see granulated sugar within the egg white mixture.
The egg white mixture will be ready once it looks like thick whipped frosting with stiff peaks. From my experience, it's a few minutes beyond the very glossy stage.
Preheat the oven to 250 F. On a clean baking sheet with parchment paper or a silicon mat, spoon meringue into the desired size. Using the backside of a spoon, make a nest in the center of the meringue for filling. Put the meringue in the oven for 1 hour 15- 1 hour and 30 minutes. The meringues are cooked slowly on a low temperature to keep their white color. When they are finished they will feel dry and crisp. Some may develop hairline cracks up the side. Your meringue will be ready if it sounds hollow when tapped and cracks have formed.
When cool, serve with berries, whipped cream and fresh basil.