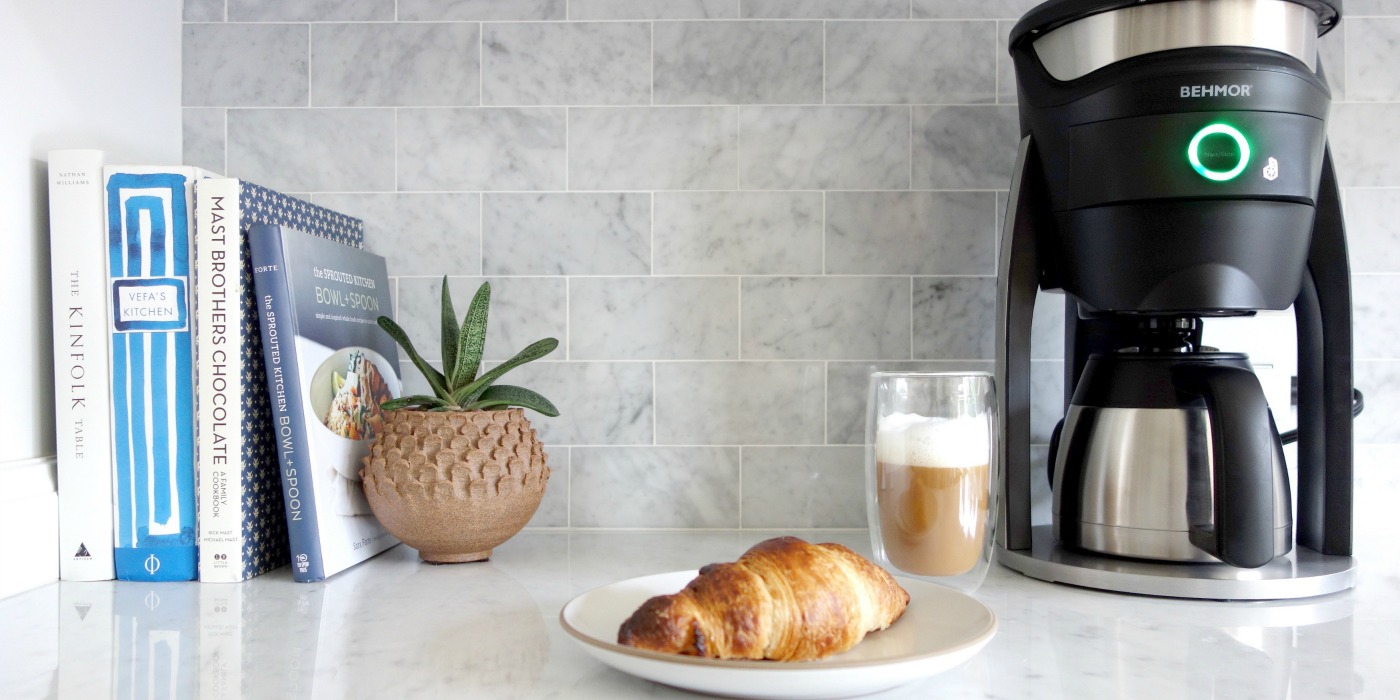 Prep. Cook. Dine. Tidy. Repeat. The kitchen is the hub of the home and the center of so many wonderful experiences, but man— it takes a lot of work, day after day, to make it all happen! Thankfully, a new crop of connected devices seeks to make easy work of kitchen drudgery, as well as improving our overall results when it comes to cooking, and even cleaning-up.
Thanks to wireless technology, the latest small appliances and kitchen gadgets are connected to apps that help you whip up dinner, or even your morning caffeinated beverage, with a tap and a swipe. Here are a few of my favorite devices for today's connected kitchen.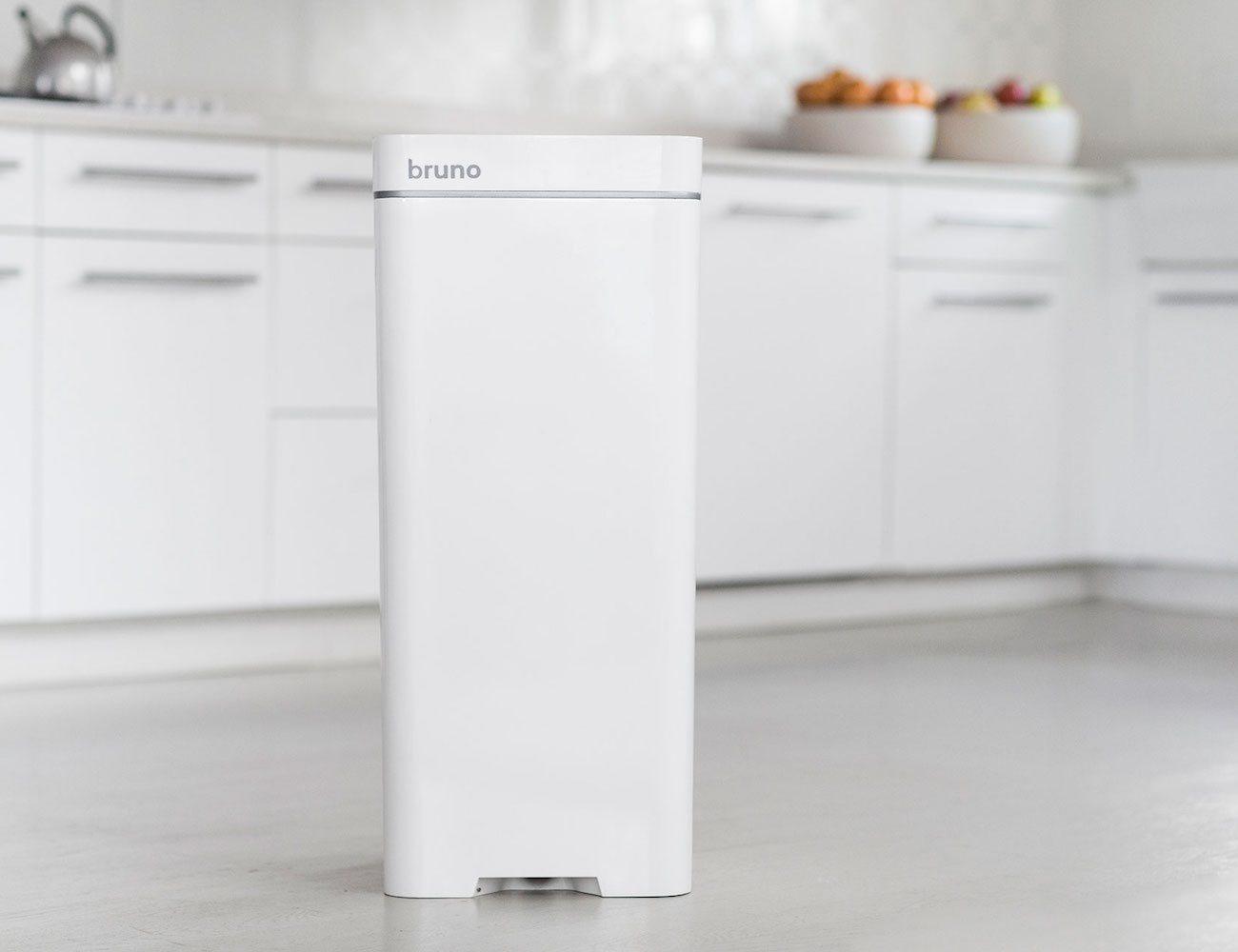 Bruno Wifi-connected SmartCan is one of those products that, at first glance, seems unnecessary. But start listing the headaches around trash, dirt and garbage day, and Bruno's features seem like a godsend. Bruno will remind you when you're low on trash bags, and let you order them right from the Bruno app. It's motion-sensing vacuum will end your hunching over a dustpan— just brush the dust pile to Bruno and it will suck it right into the bag. Lastly, Bruno will remind you when garbage day is, so you don't forget to put your cans out. How did we ever live with our dumb garbage cans?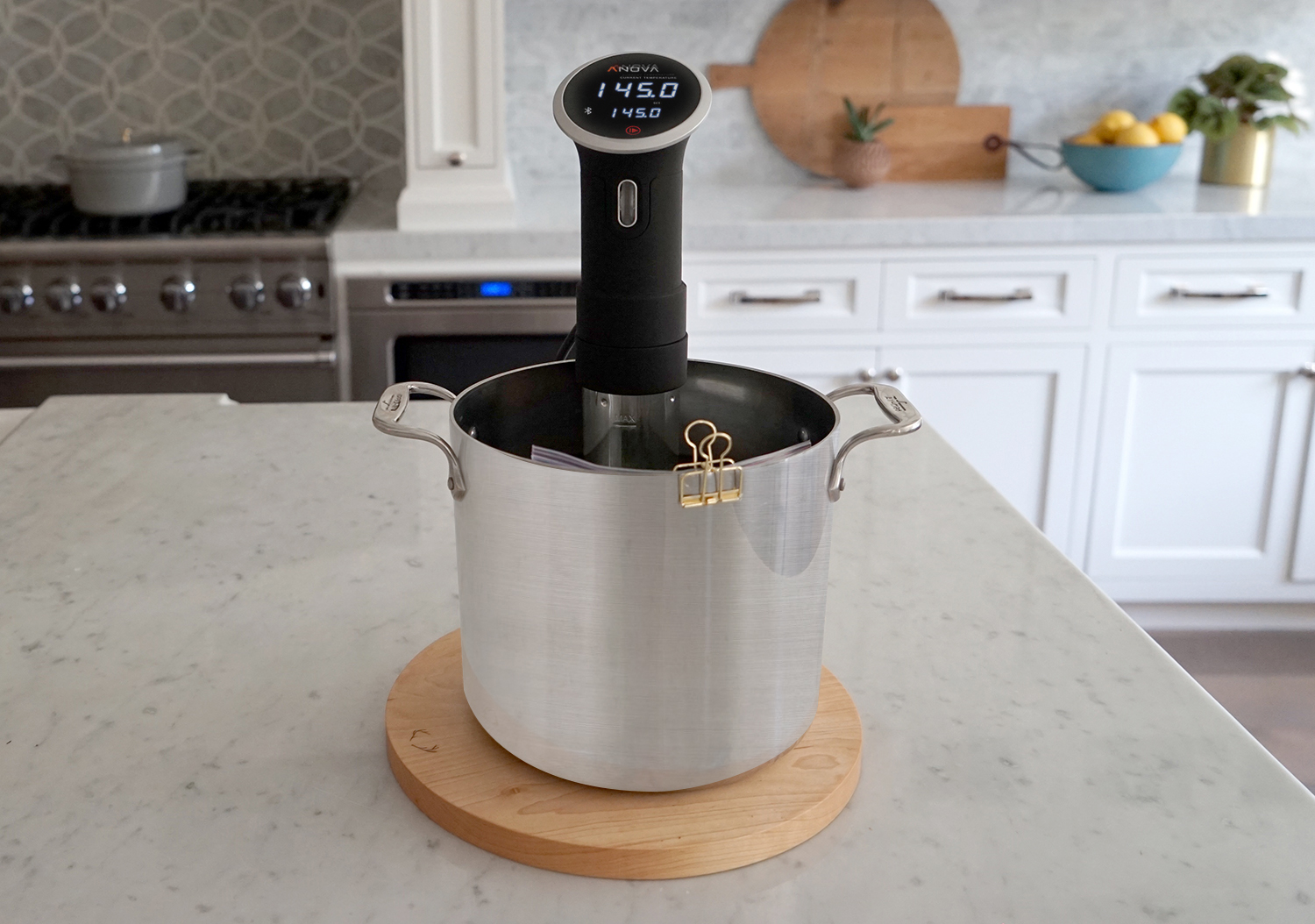 You've probably never heard of sous vide, unless you watch a lot of Top Chef, but that's about to change, because it's a newly-accessible way to cook at home and get restaurant quality results. Sous vide cooking— placing your food in a re-sealable plastic bag and immersing in a water bath— produces tender meat and vibrant vegetables that haven't lost their color. And if you have the Anova precision cooker and a pot, you need little else: Just clip the plastic bag to the side of the pot, immerse it in water, clamp Anova to the side of the pot, use the app to find the cook settings, and hit start. No need to slave over the stove, or worry about overcooking. When it's done, just open the bag and it's dinnertime.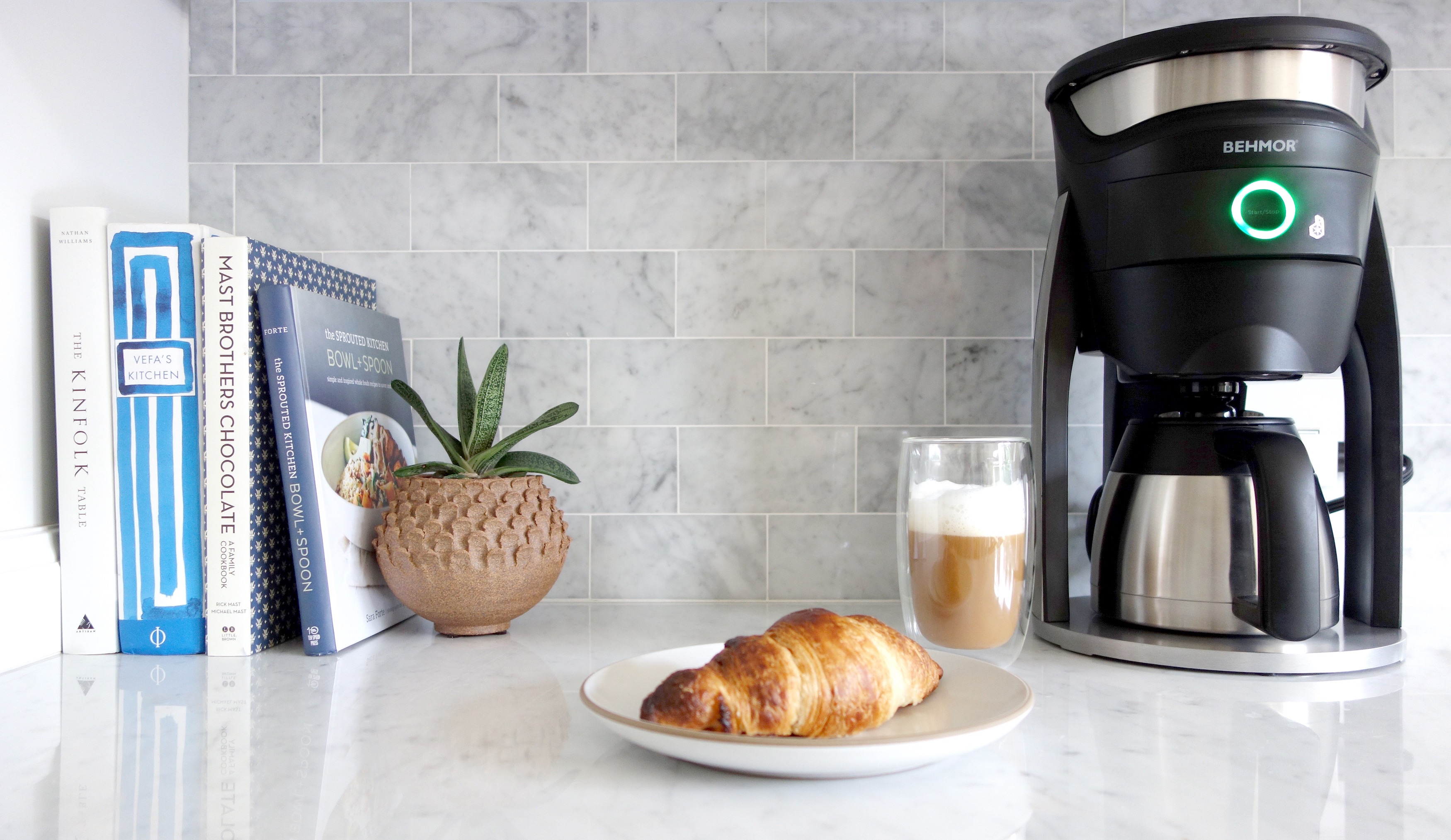 You're particular about your coffee. Behmor gets it. Their coffee makers take particular to the next level, allowing you to pair your favorite varietals with curated roasts and recipes for a unique cup of joe. Their connected coffee maker takes individuality to the next level with an app that allows the brewer to modify a number of settings, such as water temperature and pre-soak time, or just select a brew profile and get on with your morning. You can do all of this from bed, or wherever you are, so your cup is ready and waiting for you, not the other way around.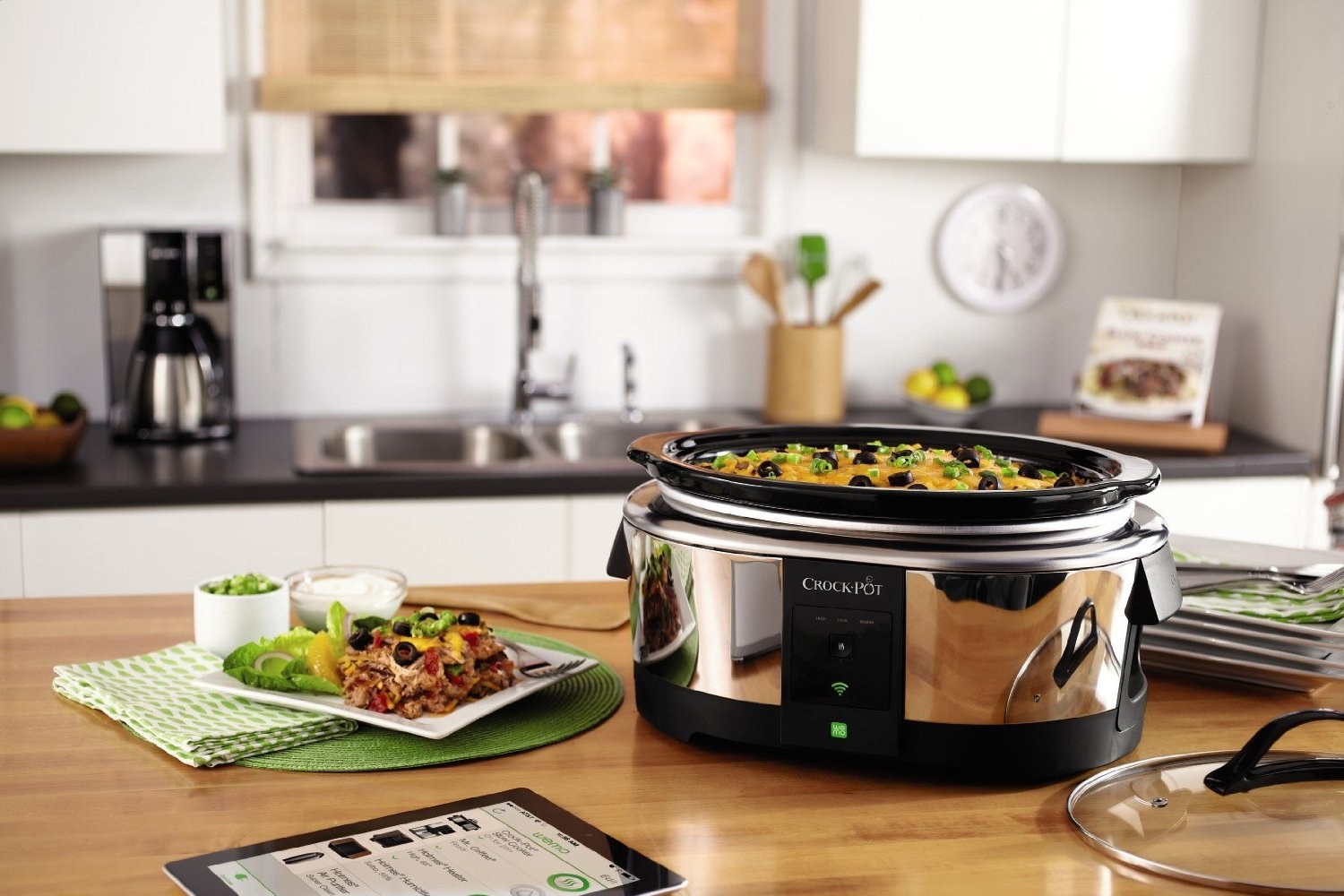 Dinner is under control and you haven't even left work yet. That's because you started dinner slow cooking hours ago in the Crock-Pot Smart Slow Cooker, which connects over Wifi to an app on your phone. This app allows you to adjust temperature settings and cook time from anywhere, and keep things warm when the cooking's done. It's 6-quart capacity is big enough for a large family dinner or a party roast, and when you're ready for dinner it's ready for you, even if you spent all evening at a soccer game with the kids… or the mall.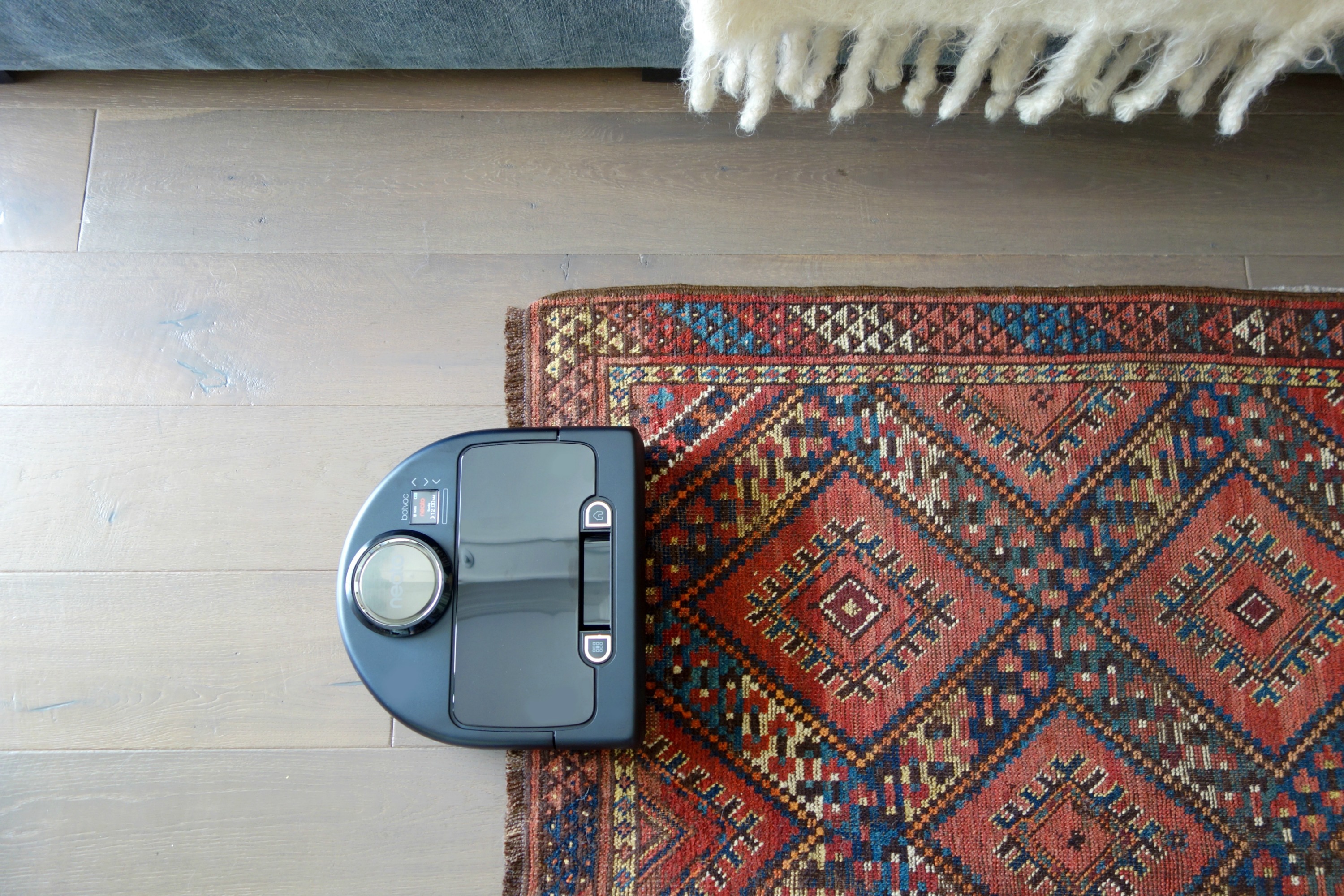 To see this Wifi-enabled vacuum robot in action is truly impressive: It's brushes and powerful suction mean your floor is deep cleaned, whether you have carpets tile or hardwood; It's unique shape and CornerCleaver technology means that no nook or cranny is safe; and It's LaserSmart mapping and navigation means it knows where it is, what still needs to be cleaned, and not to bump into your furniture. Even pet hairballs are no match, and it's large dustbin means it can collect more dirt with less clean-outs. Thanks to it's connected app, you can start, stop, pause and schedule the vacuum from on the go— so you floors are spotless when you return home.