The Butter Crock: A Game Changing Kitchen Hack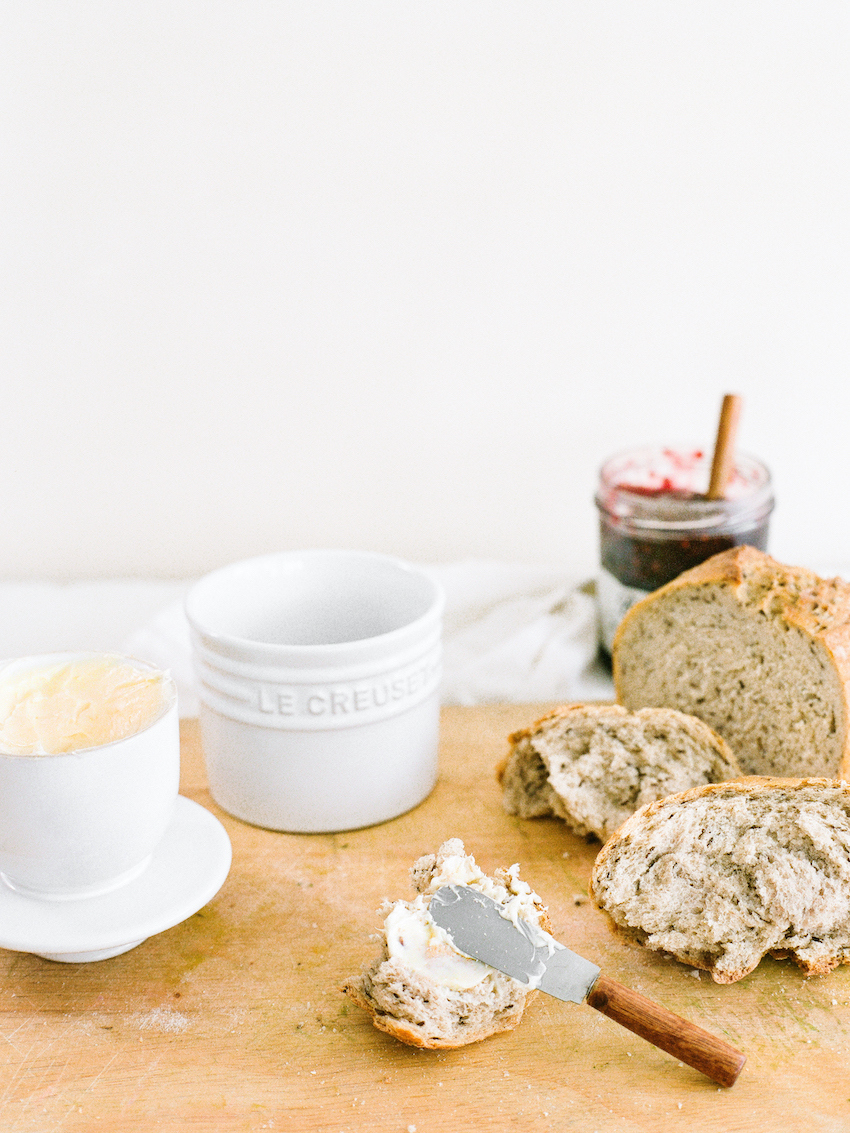 Obsessed. Magic. Genius.
We polled a handful of butter crock owners and these are the adjectives they used to describe their very real addiction with this simple French invention. Also known as the butter keeper, this low-tech and centuries-old method keeps butter soft and spreadable without refrigeration. Pack butter inside the lid and place it into the base of the keeper with a little bit of water in it. This creates an airtight seal that keeps butter soft and fresh for up to a month with a weekly changing of the water. Your grilled cheese and morning English muffin will never be the same.
Photography by Constance Mariena
This story appeared in the Spring/Summer 2019 issue of The Inspired Home Journal, titled " Game Changer: Butter Crock".