8 Tips for Sending a "Together Apart" Holiday Package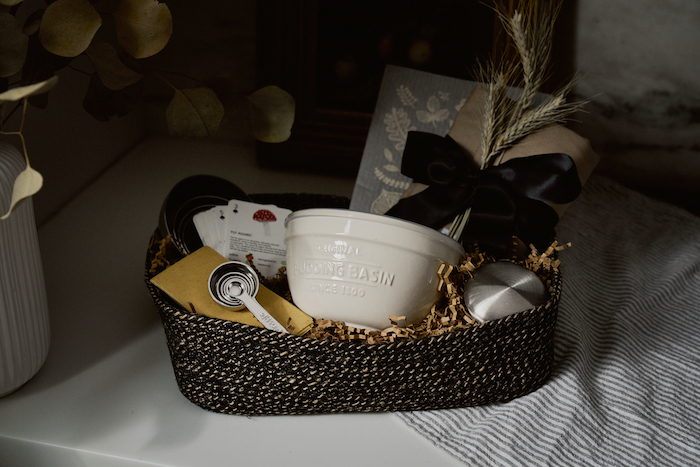 You know it's a different sort of holiday season when you start reading articles about "CDC Approved Thanksgivings". This holiday season will feel odd for everyone and I encourage you to think about it as not 'worse', but just 'different'.
From a mental health perspective, thinking of this time as a way to get creative and reprioritize instead of how it's ruining your perception of how the holidays should happen is crucial. No one needs a double bummer of it getting darker and colder earlier plus unmet expectations.
One way you can still spread a bit of the togetherness you may be used to feeling during the holiday season is by shipping or dropping off Together Apart packages. This is a great way to flex your creative muscles and curating ability to fit a theme.
While the example I built is overtly autumnal and traditional, you can use the 8 tips below to build anything from a floral bursting birthday parcel to a movie night themed candy loaded stash.
8 Tips for Sending a "Together Apart" Holiday Package
1. Pick the size box you're shipping in and work backward.
If you're sending several of the same boxes to friends and family, consider flat rate shipping boxes. Nothing is a worse start to this project than picking your basket or tote to build your package into and realizing it will simply not fit into a box (or you end up spending a few hundred dollars on shipping!).
2. Pick a vessel.
Whether you go for a bag or a basket, the goal is to make it reusable in a different way! I am in love with baskets for containing things in drawers and in closets, so to receive a gift that's basically held in another gift I can use is super thoughtful. This basket in particular is perfect for sending in packages because it's slightly flexible and gives a little bit of leeway for 'overfilling' with goodies. A basket in this shape would be a good fit for a flat rate rectangular box.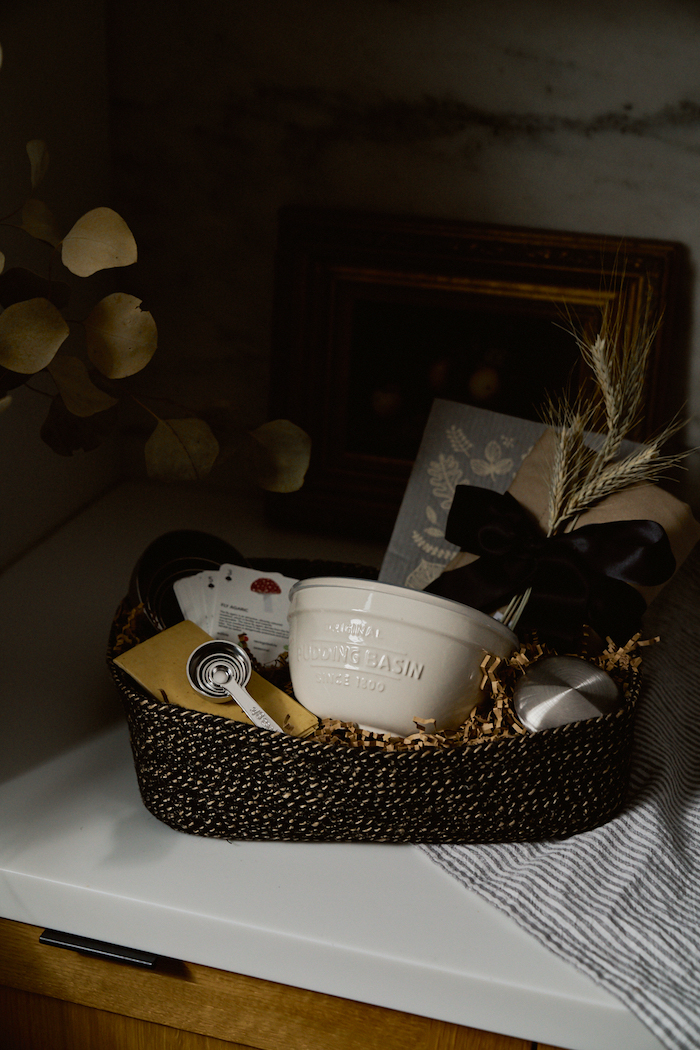 3. Fill it with fluff.
You'll need a little bit of padding and a display base for your goodies. Here, I've used crinkled craft paper, but you could also use tissue paper or even bubble wrap under linen.
4. Think of a color palette.
As you curate items to go in your themed gift basket, remember that picking a tone palate or reoccurring color can help your gift look cohesive. Here, I've picked stainless steel finish paired with tan and light blue.
5. Make the items useful and usable.
Everything inside this particular basket is utilitarian and beautiful and should work in any kitchen. We always try to give high quality, natural, neutral materials that will continue to be useful to a person even if their current aesthetic changes. On the flip side, it's also a lot of fun to do a little bit of stalking and find someone's Pinterest page or Instagram and really tailor a basket to their exact 'look'. Let's dive into why all of these goodies are a good fit: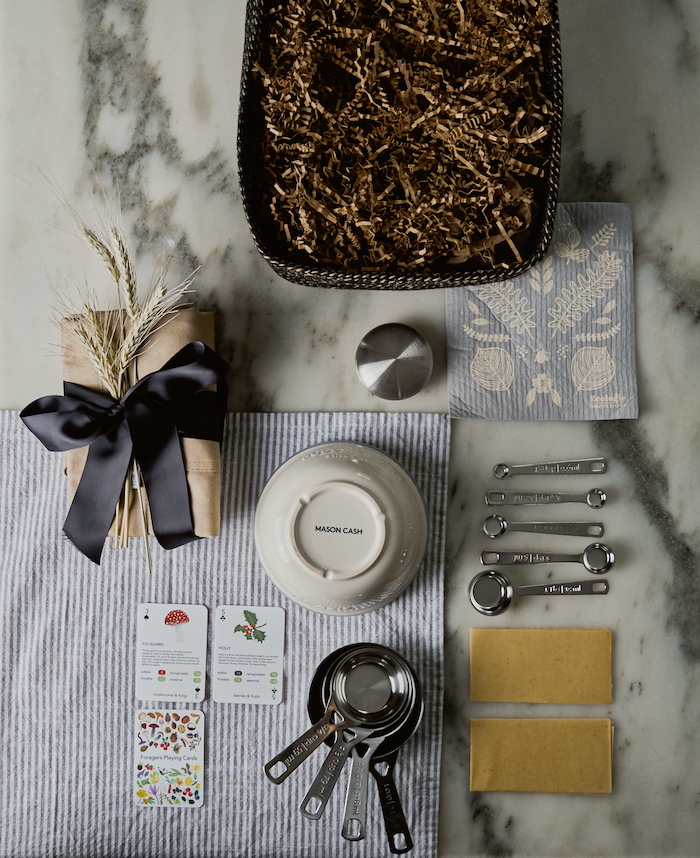 The Mason Cash All-Purpose Bowl:
This ultra-traditional, beautiful piece of stoneware is good for basically everything. You can cook a pudding in it, use it to store leftovers (it even has a date wheel on the lid so you can set a use-by date), and even put it in the oven, microwave, and dishwasher.
Innovative Kitchen All-Purpose Bowl

By Mason Cash

Shop Now
Apron:
You can go so many different ways with the look of an apron but I've used this particular apron from NOW designs in a different color at least five times a week for the past nine-plus months. The apron is back. Embrace it.
Sandstone Chef Apron

By Now Designs

Shop Now
Measuring Cups and Spoons:
Never underestimate the power of a high-quality measuring cup and spoon set. We only use stainless steel ones in our home so we can toss them in the dishwasher over and over again.
Stainless Steel Measuring Spoons

By Le Creuset

Shop Now
These Le Creuset ones have such a beautiful weight to them, they're a massive upgrade to any basic kitchen.
Stainless Steel Measuring Cups

By Le Creuset

Shop Now
Magic Soap:
To pull in the stainless steel finish again, and give a little non-spillable-self-care in the package, this magic soap helps remove odors like garlic, onion, and fish from hands!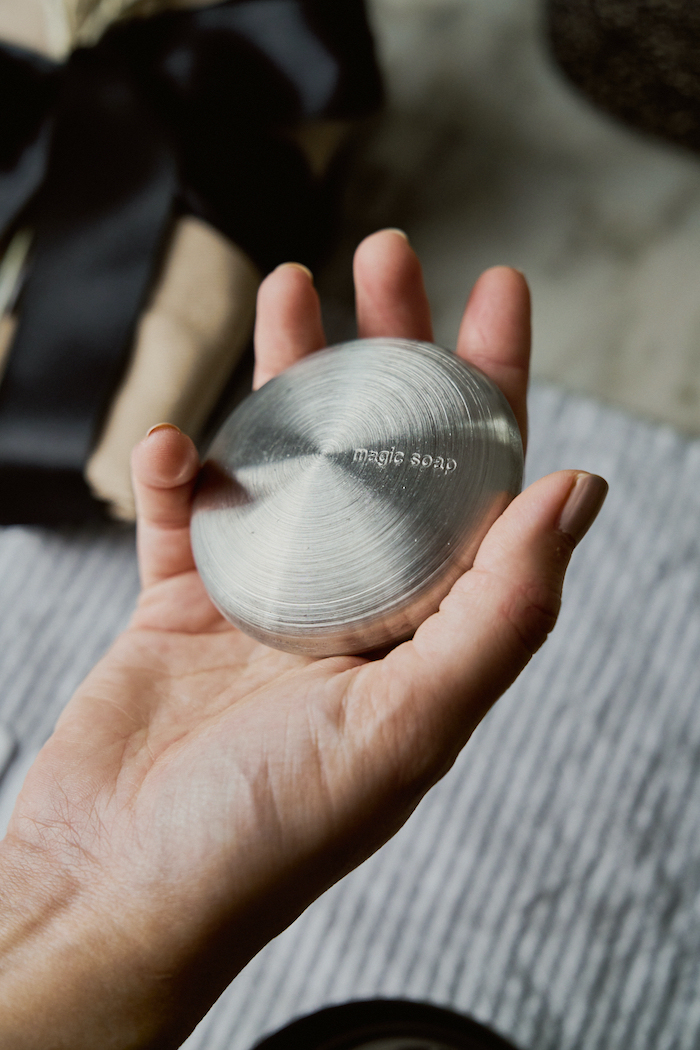 Beeswax Freshwrap:
Help someone be a little more eco friendly by removing plastic from their kitchen. We've used beeswax wrap for years to cover everything from cheese to avocados to leftovers. It's compostable, US-made, and can be used over and over again.
Swedish Dish Cloth:
Just like the Freshwrap, this dishcloth is a great way to cut down on waste in the kitchen. I use mine to pick up little spills throughout the cooking process, then give it a rinse (or throw it in the dishwasher), ring it out, and use it again!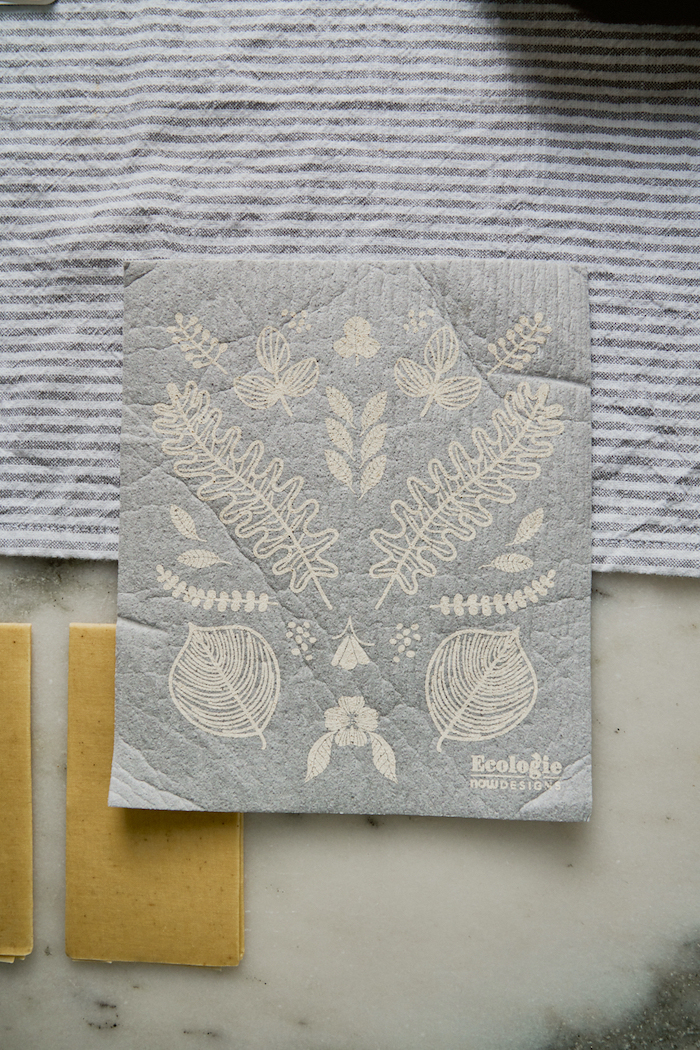 Swedish Sponge Cloth in Laurel

By Ecologie by Danica

Shop Now
6. Include something interactive.
If you're getting together on Zoom or Facetime, or just want to encourage a little fun, add in a small game. These Forager cards hit the nail on the head since they can be used like a traditional deck of cards, but also have other games you can play while teaching you an educational-food-centric bit of knowledge that pays tribute to nature.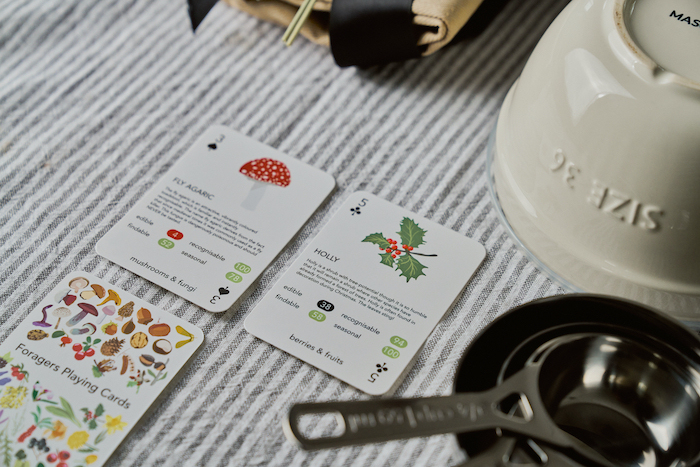 Foragers Playing Cards

By Kikkerland

Shop Now
7. Add a seasonal element.
Consider adding dried flowers or grasses as part of wrapping up an individual item, or pinning it to the basket.
8. Consider a personal touch.
Add a handwritten note, a recipe card for your signature dish during that holiday, or even a drawing from the kids for that warm fuzzy feeling.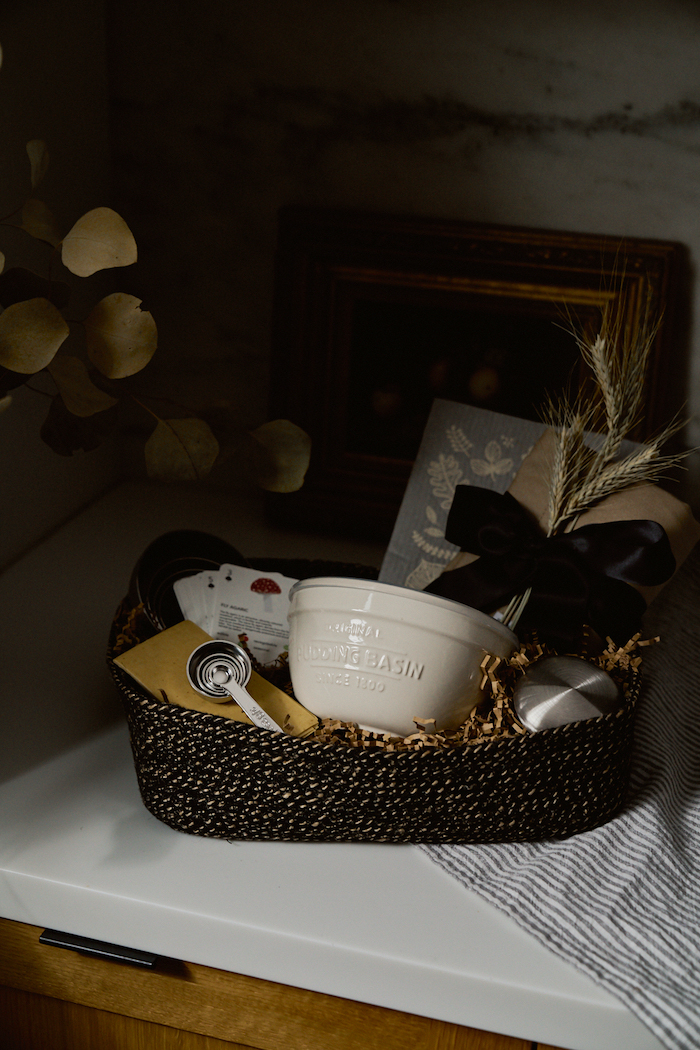 These holidays aren't worse or better, they just are. Find a way to embrace what feels different and rise to the challenge of spreading cheer this season!