How to Pack a Litterless Lunch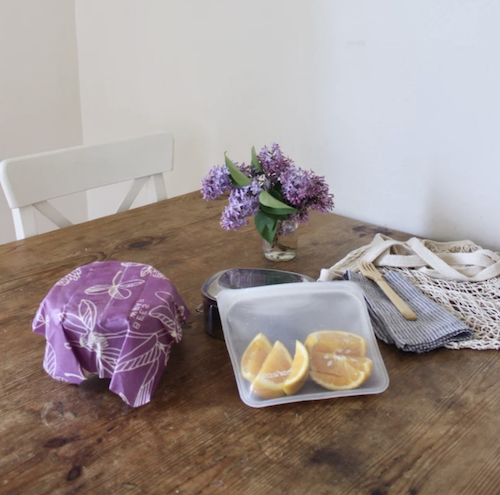 I was just starting to feel like I had things under control with the transition to a new school year — including new schools, bus routes, and sports schedules for three boys. Then earlier this week, as I was helping my youngest to get his school lunch ready he asked me to use things that he doesn't have to "throw away" at school. I honestly thought this was his ploy to swap carrots for cookies. But then he told me that they had been learning about landfills at school…
Yep, I had been shamed by my 10-year-old for keeping plastic lunch bags, aluminum foil, and even a lot of grab-n-go single-serving packs of hummus, yogurt, and chips. I thought I was being somewhat responsible for having a lot of options in the house for the boys to quickly throw their lunches together, thereby keeping them away from the school cafeteria line. But when I learned from my eco-conscious kid that the average student generates almost 70 pounds of waste each year, I knew I had to change my ways.
So for anyone who wants to join me on my transition to litterless lunches, here are some tips and tools I've picked up.
Insulated Bags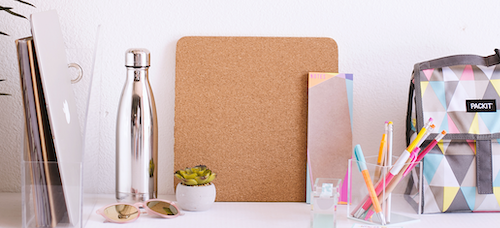 I often pack my kiddos two "lunch" bags — one for lunch and the other for after-school activities —since we typically have a later dinner by the time we all get home from various track meets and baseball games. I've been a long-time fan of these freezable lunch bags from Pack-It since they keep food cold all day and I don't have to use extra gel packs. They also come in dozens of patterns so there's something for everyone.
Reusable Snack Bags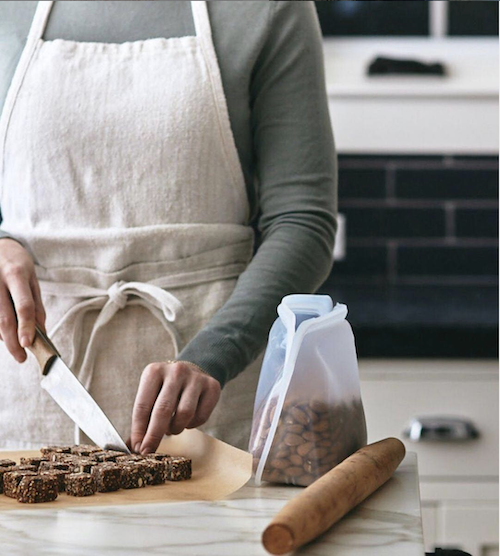 Ditching single-use plastic bags is a no-brainer with so many reusable alternatives such as food-grade silicone that are now on the market. Small "baggies" have always been my go-to for organizing everything from travel accessories and school supplies to medicine and on-the-go snacks. I've been slowly making the transition to these sturdy, washable (and adorable) Stasher bags. Now that I'm committed to zero-waste lunches I'm going all in.
Reusable Silicone Snack Bags

By Stasher

Shop Now
Bento Boxes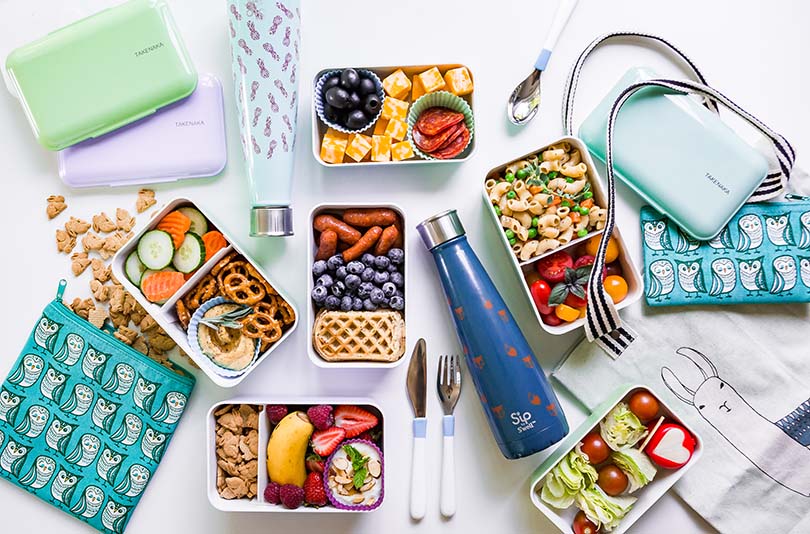 Determined to stop buying single-serve cheese sticks, granola bars, and applesauce pouches, I found that bento boxes are the way to go. Not only will it help keep our grocery bills down since the pre-packaged snacks are expensive, but the bento boxes help us infuse some creativity into lunches so we aren't packing up the same go-to items every day. Our post, "Bento Lunch Box Ideas for Your Best Lunch Ever" gave me an inspirational jump-start.
PASCAL L Lunch Box with Separator

By Koziol

Shop Now
Thermal Food Jars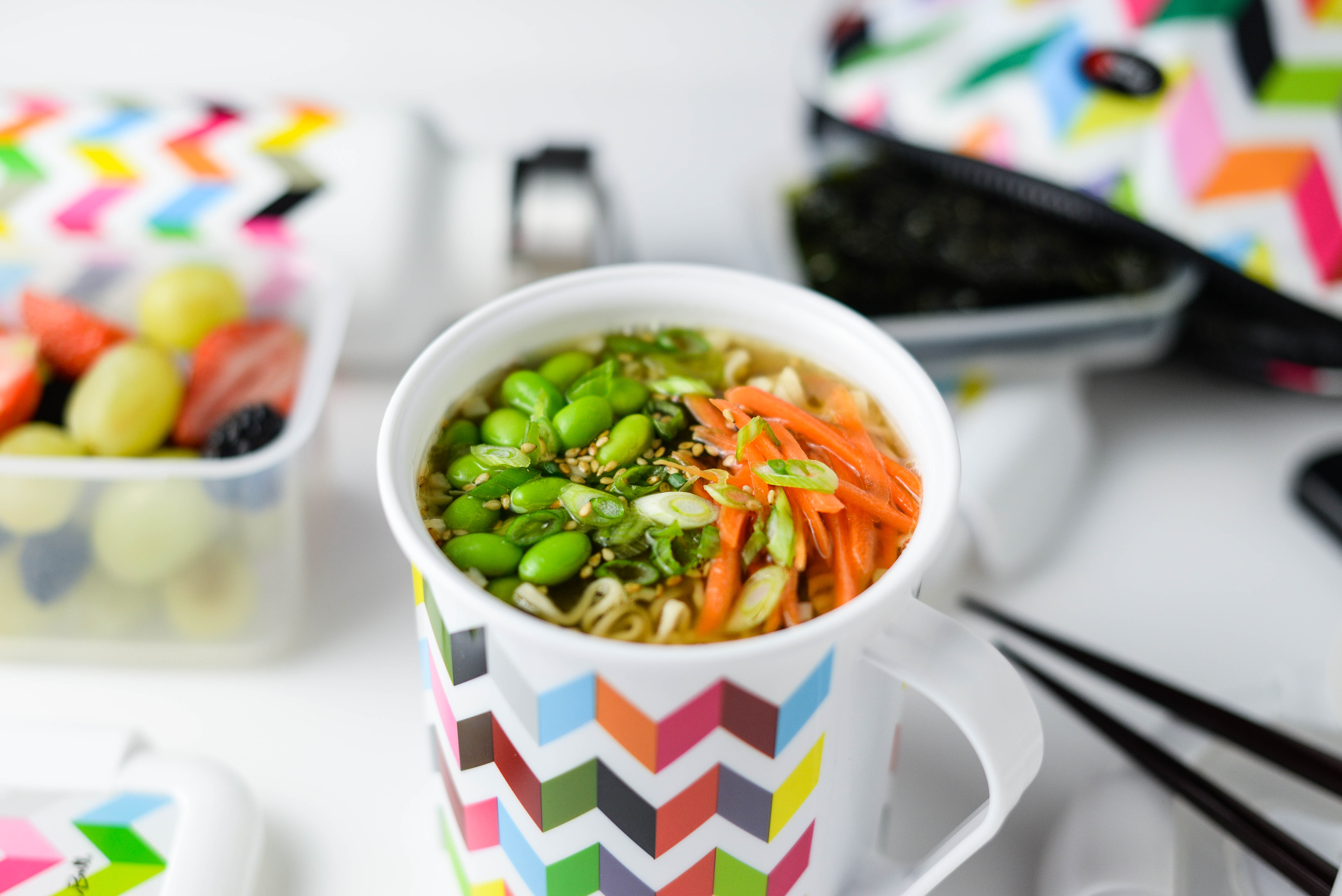 To mix things up a bit especially as we head into the colder months and when time allows, I'll put in a little extra effort in the morning to prepare ramen, soup, pasta, or rice bowls to send in thermal containers. It's a nice alternative to the standard sandwich or wrap and makes me feel like Martha Stewart.
Utensils
Not only are plastic utensils damaging to our environment, but no one really wants to use flimsy forks and knives anyway no matter what the occasion. This reusable cutlery set is the perfect solution.
Reusable Wraps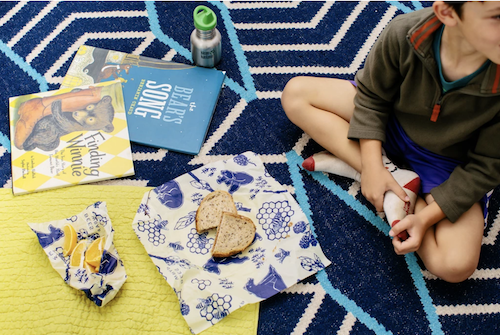 It's easy to make waste-free swaps for aluminum foil and plastic wrap. Made from waxed organic cotton, these reusable storage wraps from Bee's Wrap are washable, compostable and reusable.
Assorted Set of 3 Wraps

By Bee's Wrap

Shop Now
Glass Jars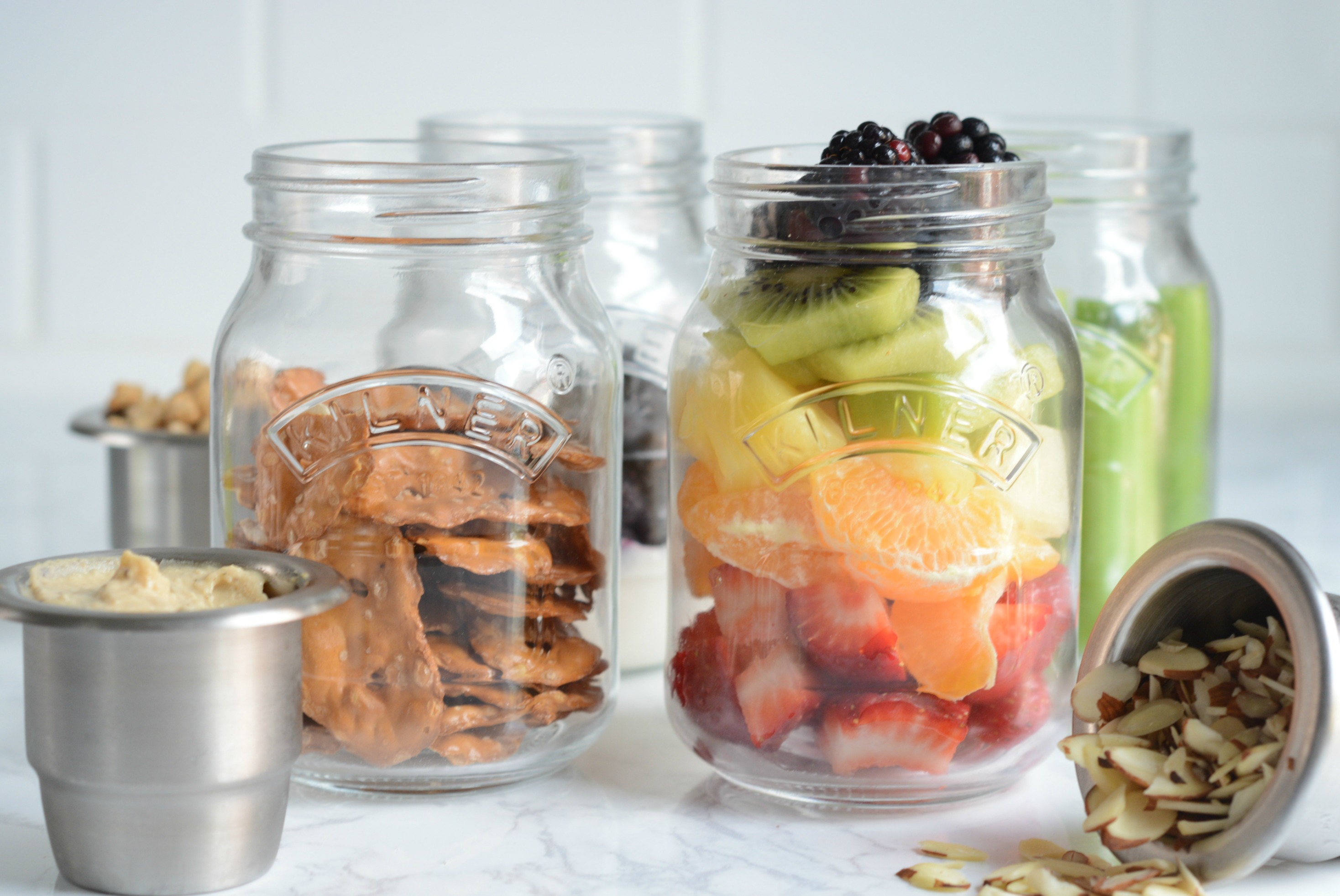 I've been making Jar Salads to bring to work for years, but I overlooked how perfect small glass containers are for bringing yogurt parfaits, veggie dips, and berries. To get you started, here are some Healthy Jar Snack Ideas.
Round Clip Top Canning Jar

By Kilner

Shop Now
Water Bottles
My little guy is constantly reminding me that "he's the only one" at the lunch table that doesn't bring a small Gatorade or juice pouch. While there are plenty of things my kids eat that I'm not proud of, avoiding juice, soda and other sugary drinks has always been non-negotiable for me. So I send a small water bottle in their lunch (in addition to the large bottle they bring to keep at their desk or their locker) so they stay hydrated which feels like a never-ending battle (TBH, for myself as well!).
Fruit Infusion Pitcher

By Prodyne

Shop Now
I also find that keeping a big glass canister of DIY citrus-infused water in the fridge helps. I just fill the small water bottles for lunches to add a little flavor.
For more information about waste-free living check out Litterless.com.