The Best Grilled Cheese Sandwiches Ever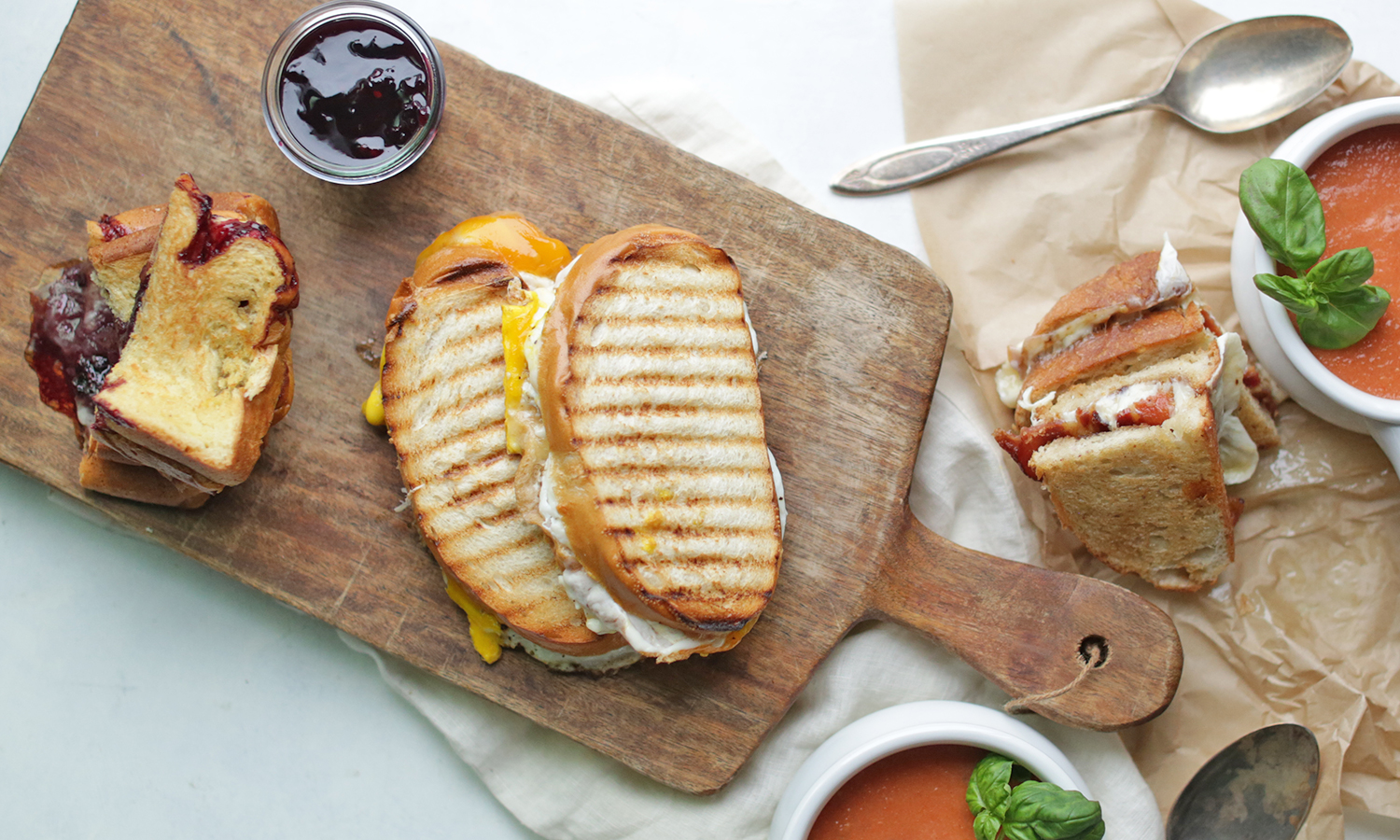 It's funny how eating grilled cheese sandwiches come full circle once you have kids. It's something you grow up eating and then it sort of goes away for some years until you have kids of your own and then you get reintroduce it into your lives.
I remember the first time I ate a grilled cheese as a dad and getting to see the expressions on my daughter's face of eating her first grilled cheese. It's obviously something so simple but something I'll remember forever. Eating a grilled cheese as a grown-up and not having it for some years makes you feel like a kid again when you eat it. At our house nowadays, it's still something that is consumed at least once a week, but in an age of ultimate creativity, I get to come up with all sorts of new flavor combos.
There are several ways to make a grilled cheese, whether that be on a flat-top griddle, in a pan on a burner, or on more specialty pans like a bread cast iron skillet or panini maker. It's been interesting to watch the culinary world grow as specialty items at restaurants become available for at home consumer consumption. Because of the access to all of these neat gadgets, creativity has skyrocketed with food. The simple American cheese on wonder bread white bread as a grilled cheese sandwich has become mundane and people are looking to explore different flavors through cheeses, toppings, and bread.
Whether it be a quadruple stacked grilled cheese with 10 different cheeses, avocado, eggs, you name it, the grilled cheese game has been elevated dramatically. One of my favorite grilled cheese combos to date is still this Roasted Tomato Confit Soup with Avocado Bacon Grilled Cheese that I did a few years ago. In fact, you'll notice from the pictures that I served up these grilled cheeses with a homemade tomato soup, so if you're looking for a recipe check out that one!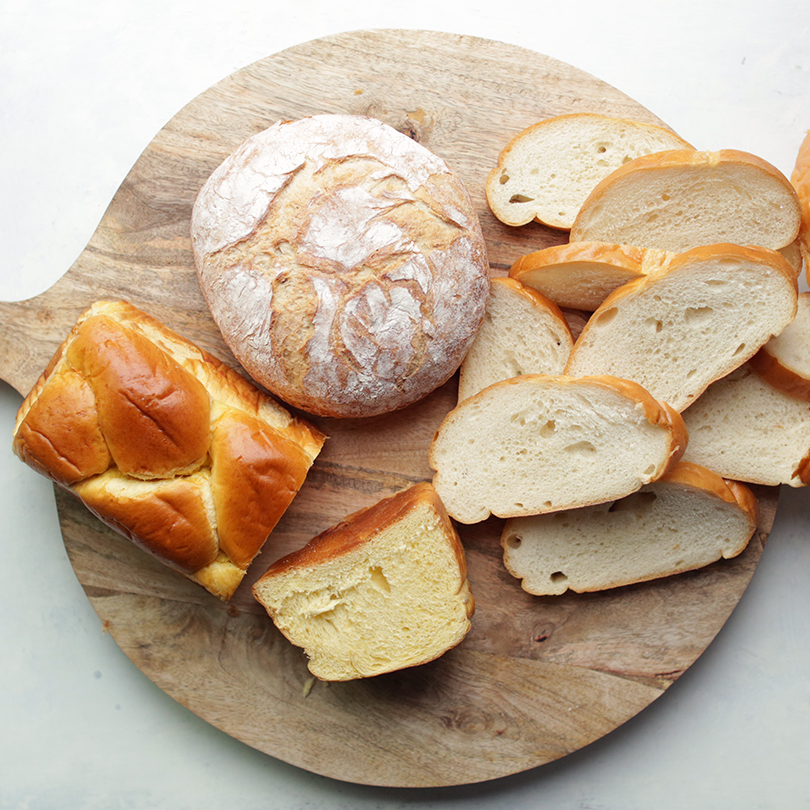 I knew when I was going to make these grilled cheeses that I wanted to do a few different kinds. It always starts with really good bread so I used a plain artisan loaf, Italian bread, and my favorite: brioche! Along with the bread was an assortment of different cheeses that I sliced up. I did the traditional brie cheese with some sort of fruit jam and then the really flavorful cheeses I paired up with bacon and an egg.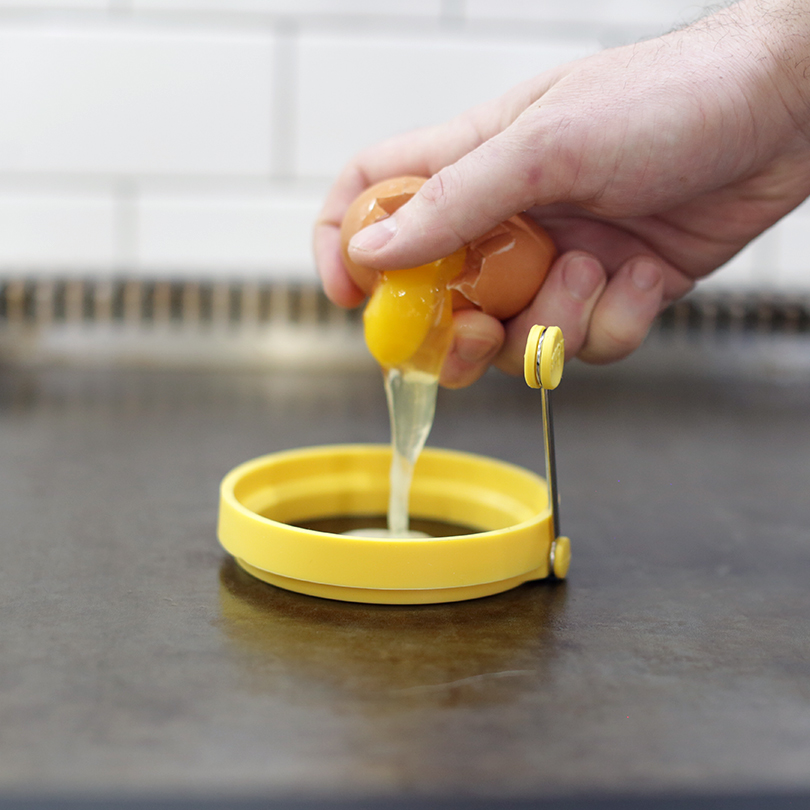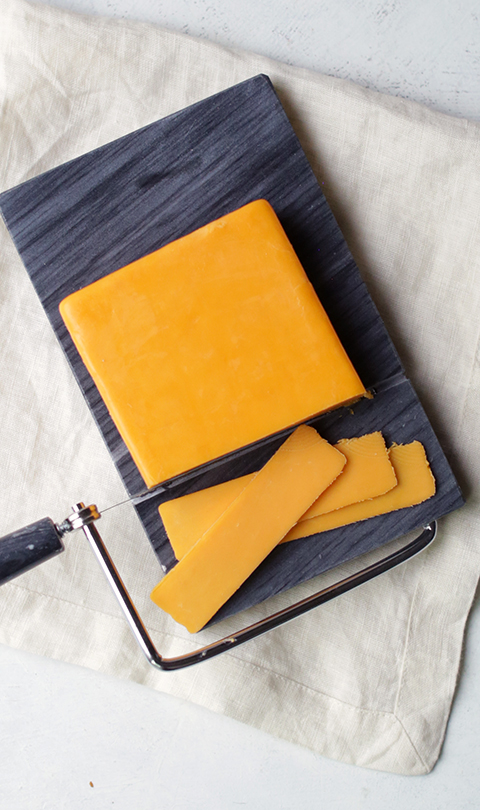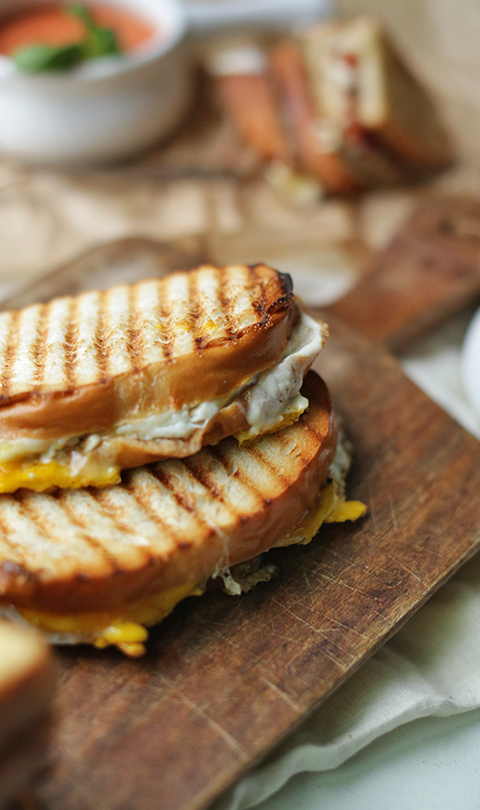 When making grilled cheese in a pan or on a flat top you have to be sure to keep the heat low or else the bread will burn and the cheese won't be melted. Toast 1 side of each bread until it's nice and brown then turn the bread around and stack the cheese onto the toasted side and then you return the sandwich to toast up the outsides so that you have a perfect grilled cheese. This same method applies to all of these grilled cheese sandwiches, toast the 1 side then pile up the cheese on the toasted side and then toast the outsides.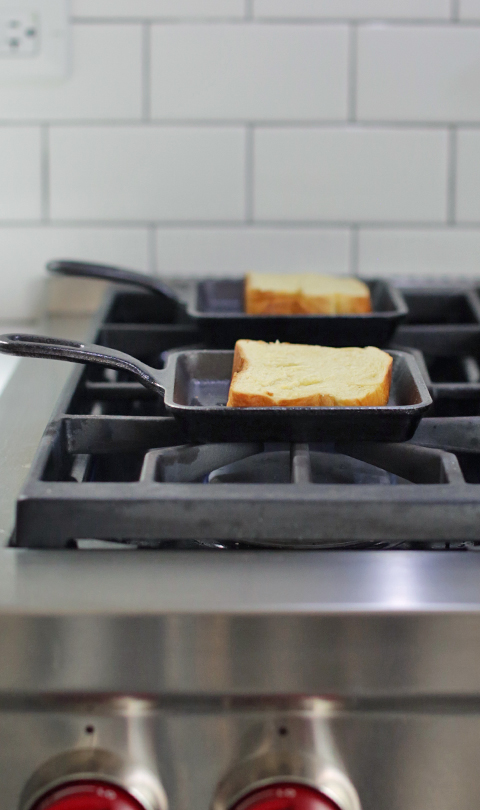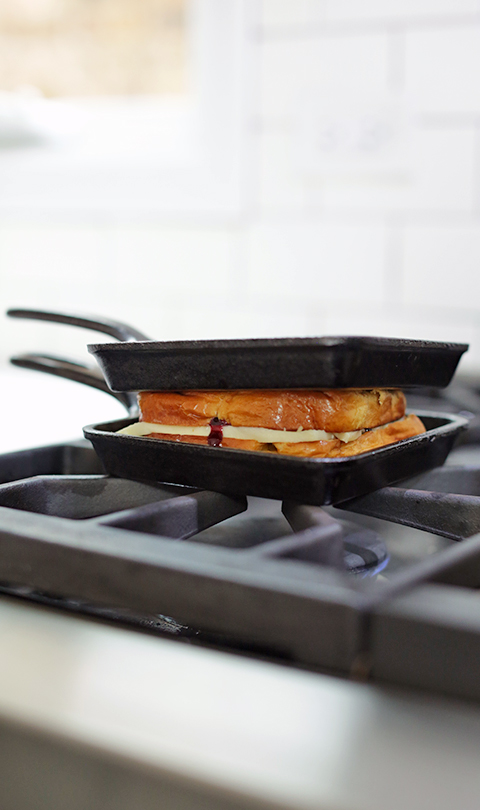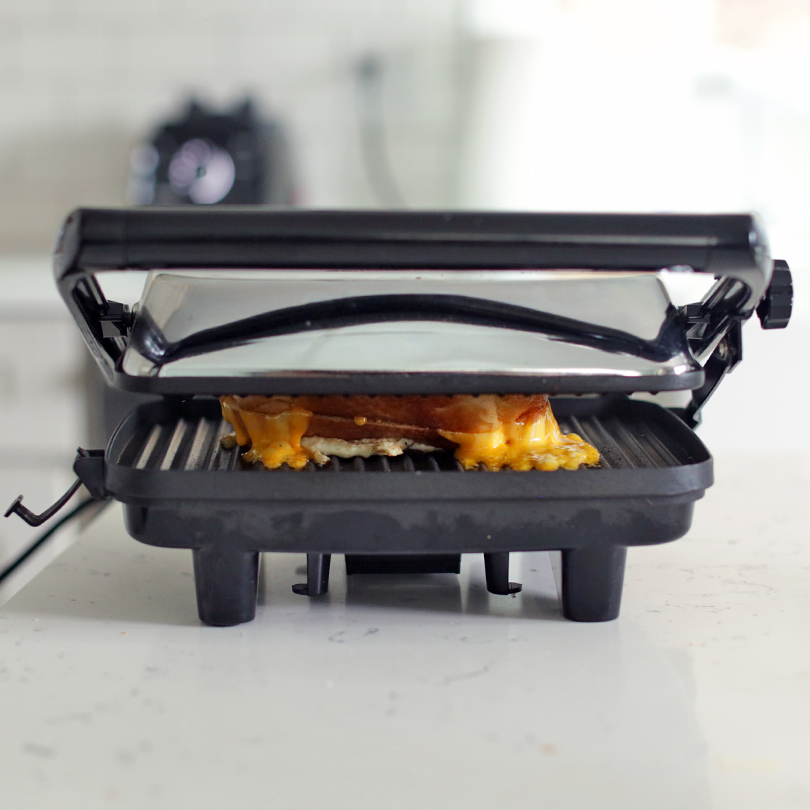 The only thing to make sure is that there is tons of cheese on there so it's extra ooey-gooey when you bite into it! Remember the cheesier and sloppier, the better!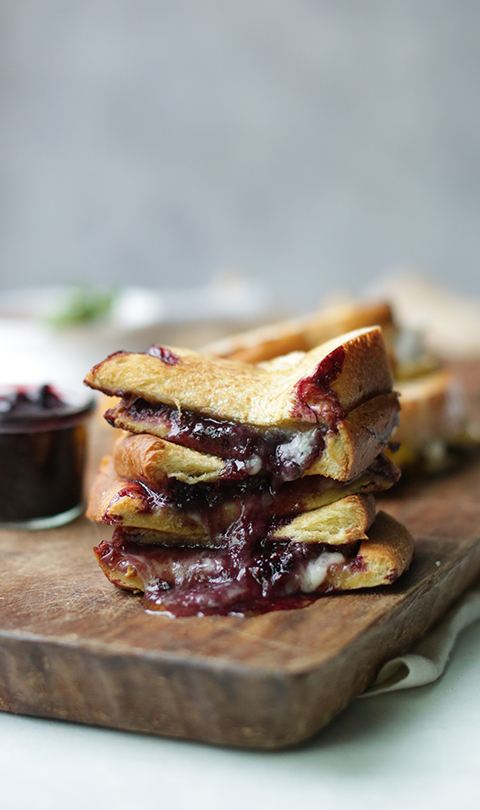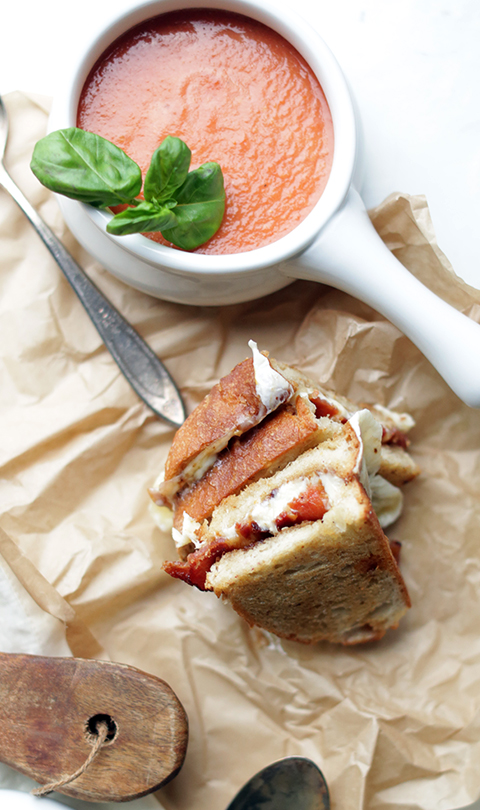 That's all I got for now, but remember to be creative and try new things when it comes to grilled cheese. We live in a time where almost any food is available to us so have some fun when creating these memories!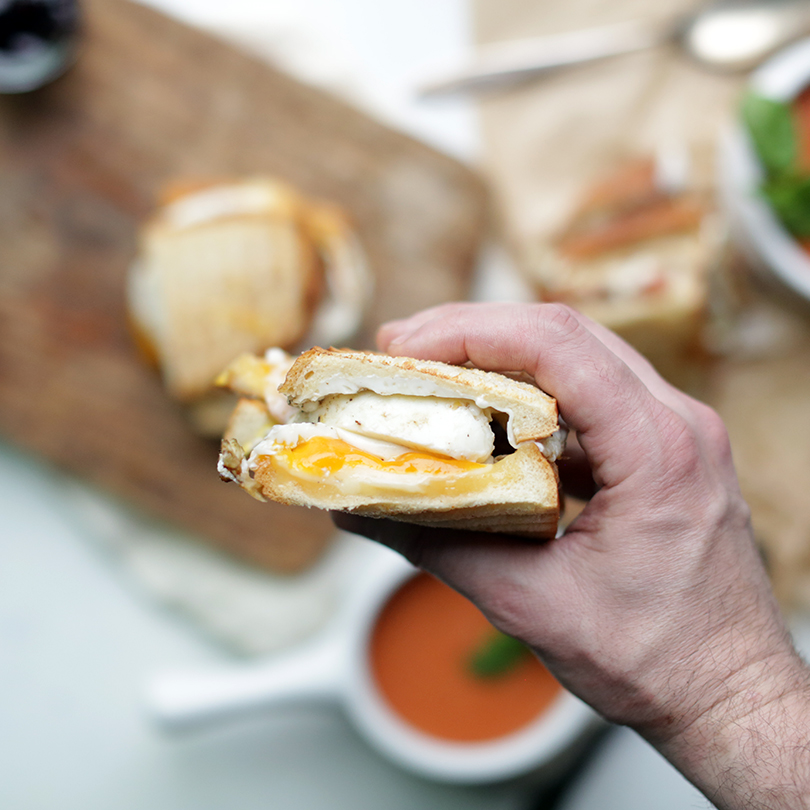 The Best Grilled Cheese Sandwiches Ever Recipe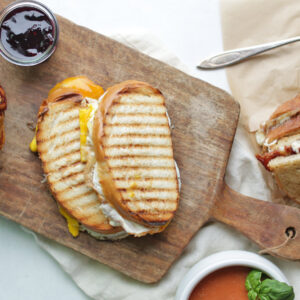 INGREDIENTS
Brie & Blackberry:
2/3 cup of blackberry preserves
½ cup of fresh blackberries
1 loaf of sliced brioche bread, about 8 slices
1/2 pound of sliced brioche cheese
2 ounces of unsalted butter
Cheese & Egg:
8 slices of Italian bread
¼ pound of sliced mozzarella
¼ pound of sliced smoked gouda
¼ pound of sliced cheddar cheese
8 fried eggs to desired internal temperature
Spicy Cheese & Bacon:
2 ounces of unsalted butter
2 finely minced cloves of garlic
8 slices of artisan bread
½ pound of sliced pepper jack cheese
2 ounces of thinly sliced buffalo mozzarella
8 crisp cooked bacon strips
INSTRUCTIONS
For the Brie & Blackberry:
Place the preserves and blackberries into a small sauce pot and cook over medium heat until the fresh blackberries are broken down, about 20 minutes. Feel free to mash them a bit with a fork. Chill until cool.
Melt the butter in 4 individual bread skillets and toast 1 side of each slice of bread. Flip 4 of the bread slices over so it is toasted side up and evenly place on the cheese and then spoon on the blackberry jam. Place the remaining toasted bread toasted side down onto the cheese and jam and brown on each side on the bread skillets. Slice and serve.
For the Cheese & Egg:
Evenly place the cheese and eggs onto 4 slices of Italian bread and place on the top of the bread and cook in a panini grill until the bread is toasted and the cheese is very melty. Slice and serve.
For the Spicy Cheese & Bacon:
Melt the butter on a griddle over medium-low heat and add on the minced garlic and cook for 1 minute. Place the 8 slices of bread onto the garlic butter and toast until browned.
Remove the toast and flip 4 of the bread slices over so it is toasted side up and evenly place on the cheeses and bacon. Place the remaining toasted bread toasted side down onto the cheese and bacon and return to the griddle to toast up each side. Slice and serve once browned.