Spring Pea and Basil Soup Recipe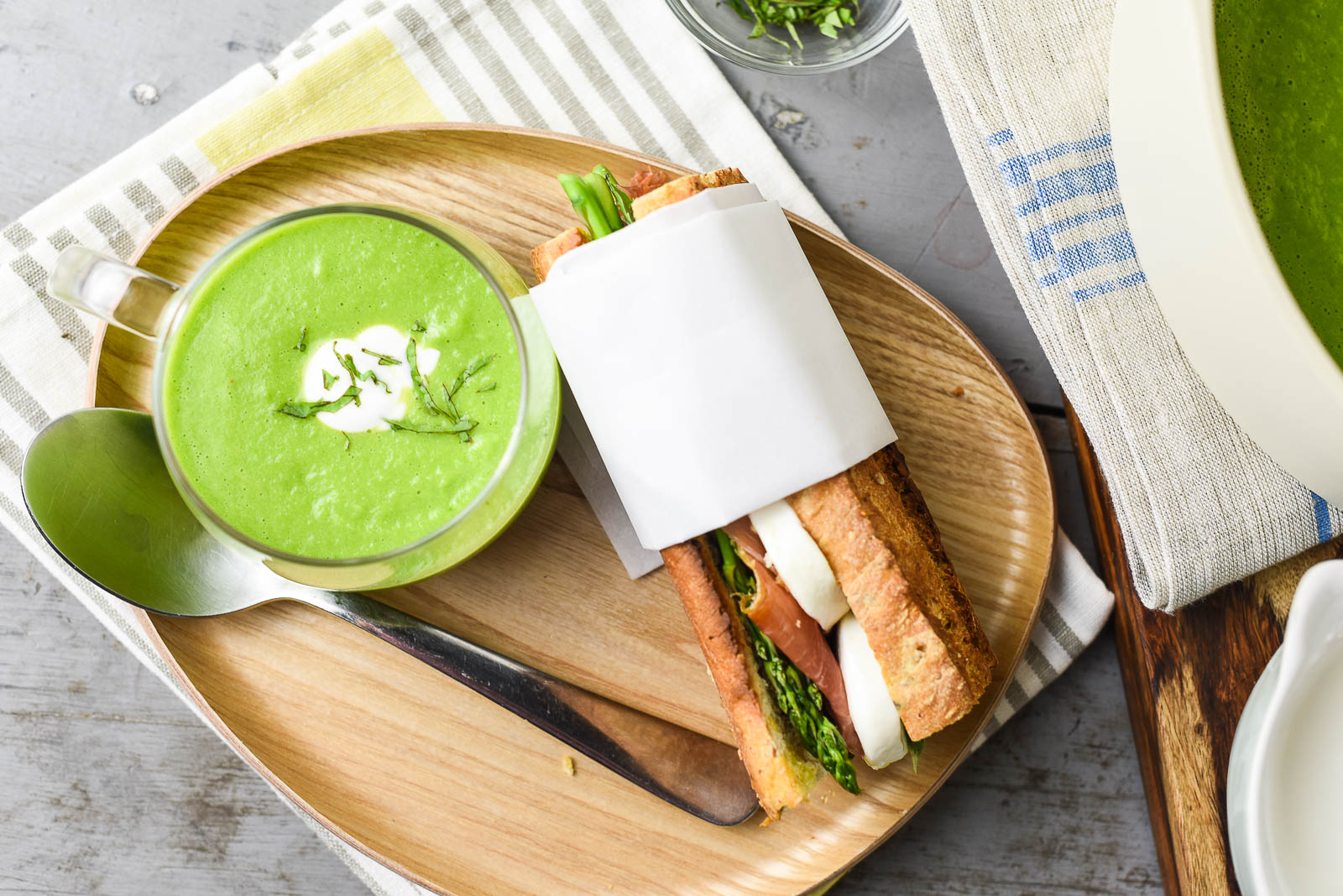 April showers may eventually bring May flowers but for now, this dreary weather is causing some serious soup and sandwich cravings.
Tomato basil soup is a yummy choice but on drizzly April evenings, I love to change things up with a serious infusion of spring flavor. Spring Pea and Basil Soup has a gorgeous green color and bright flavor that feels as refreshing as a spring rain. Plus it's super easy to make.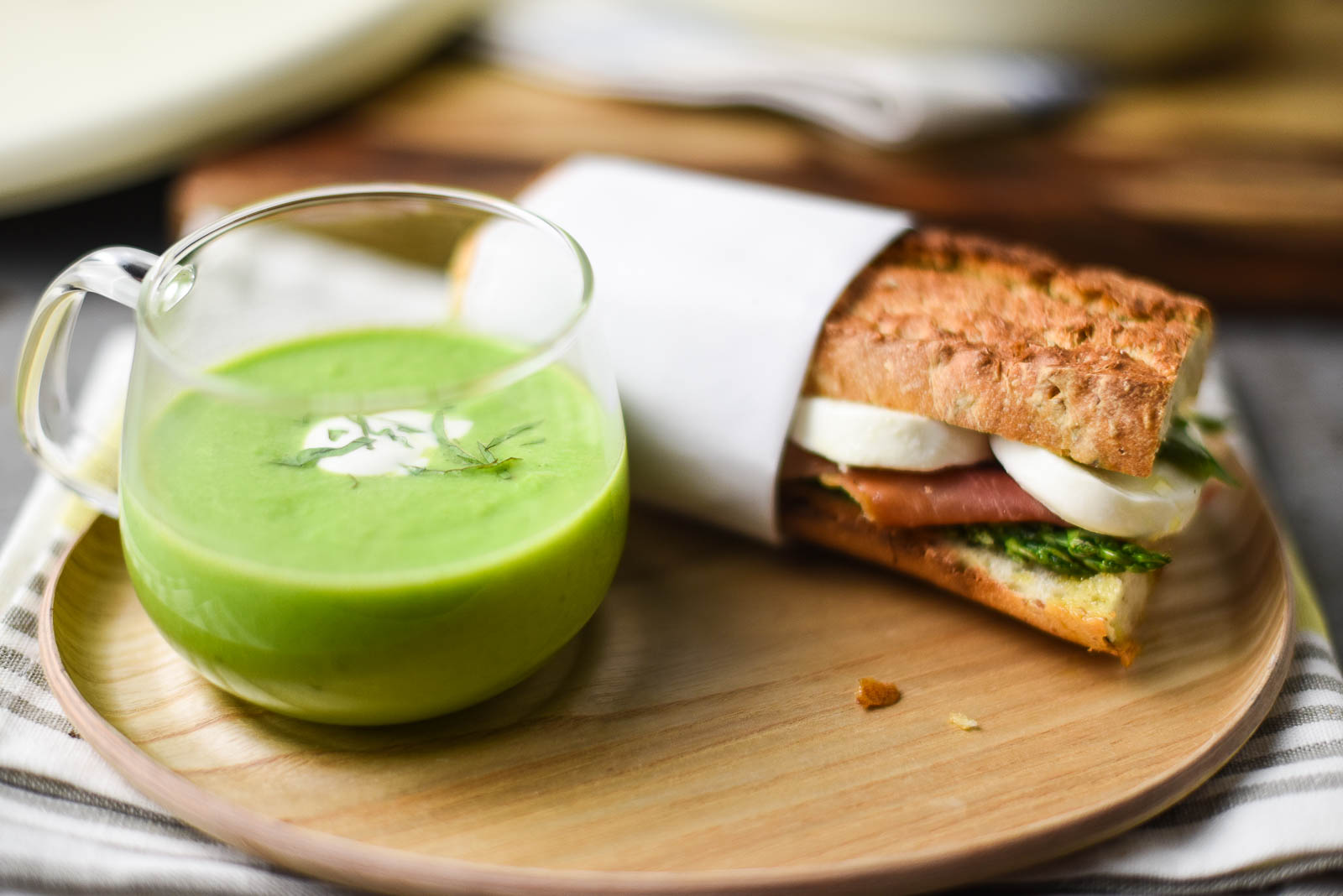 Other than the peas, all you really need for this recipe are an onion, a couple of leeks, chicken broth and basil. While freshly-shelled spring peas would be wonderful in this dish, you can't beat the convenience and flavor of frozen peas. And while most traditional spring pea soups call for fresh mint, I find that this herb tends to overpower the delicate flavor of the peas. Instead, I use basil, which infuses a wonderful flavor that perfectly compliments the peas' natural sweetness and really lets them shine.
To get started, sauté the onion and leeks in a dutch oven.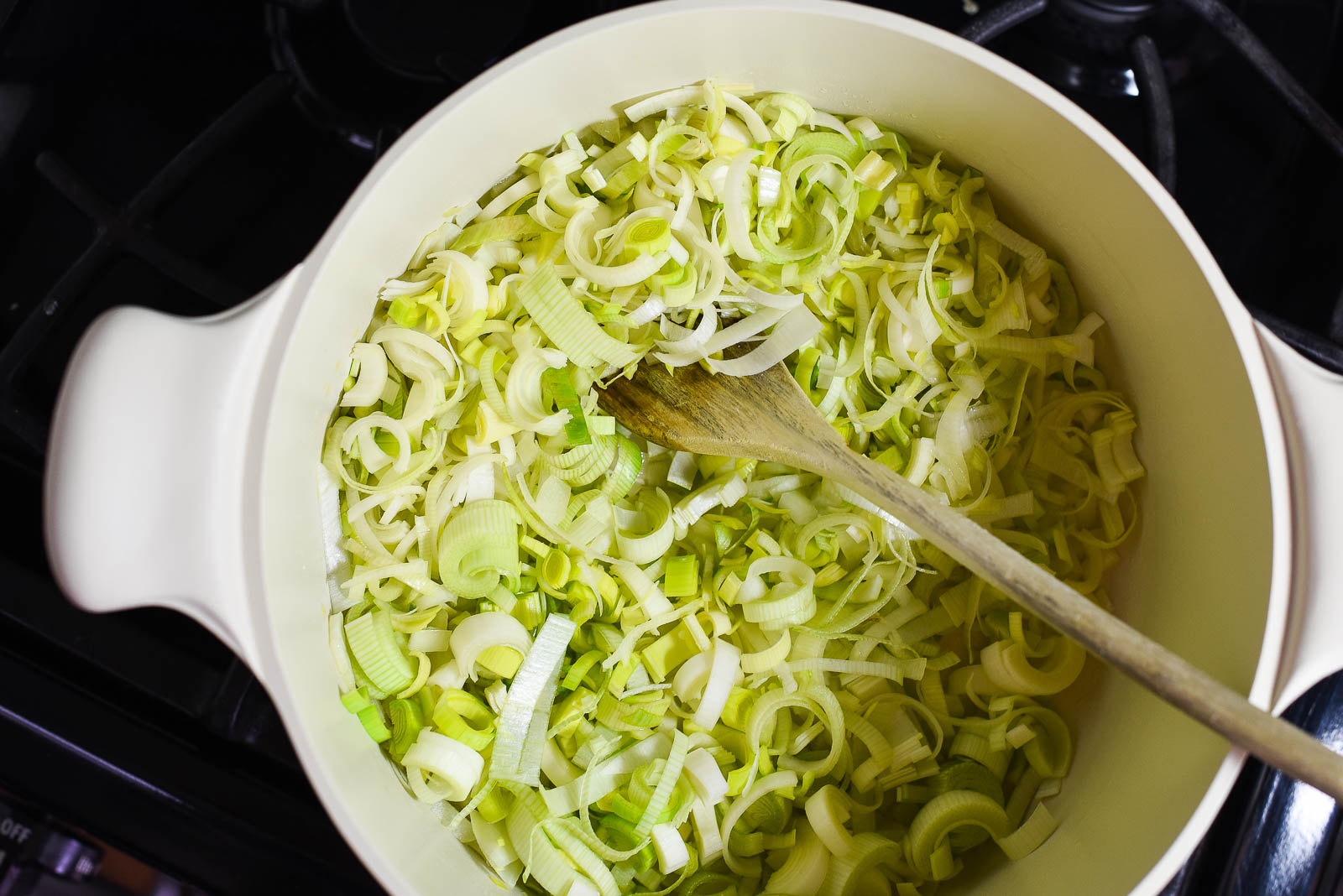 Next, add the broth and peas and bring to a boil for a few minutes.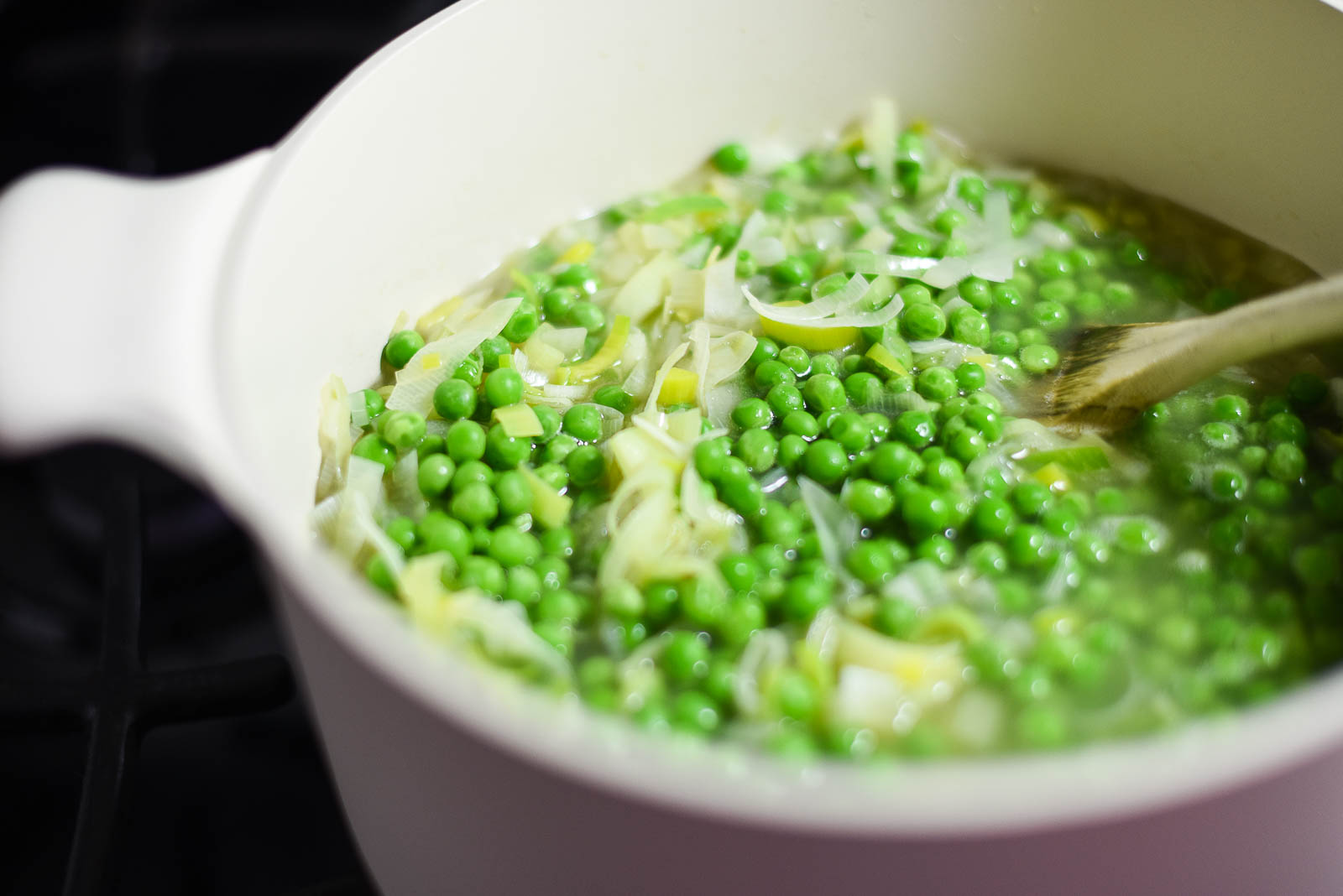 Then transfer the mixture to a blender. Add the basil and puree in batches until the soup is rich and creamy. Finish things off with salt and pepper and, if you'd like, a pat of butter to add to the smooth texture.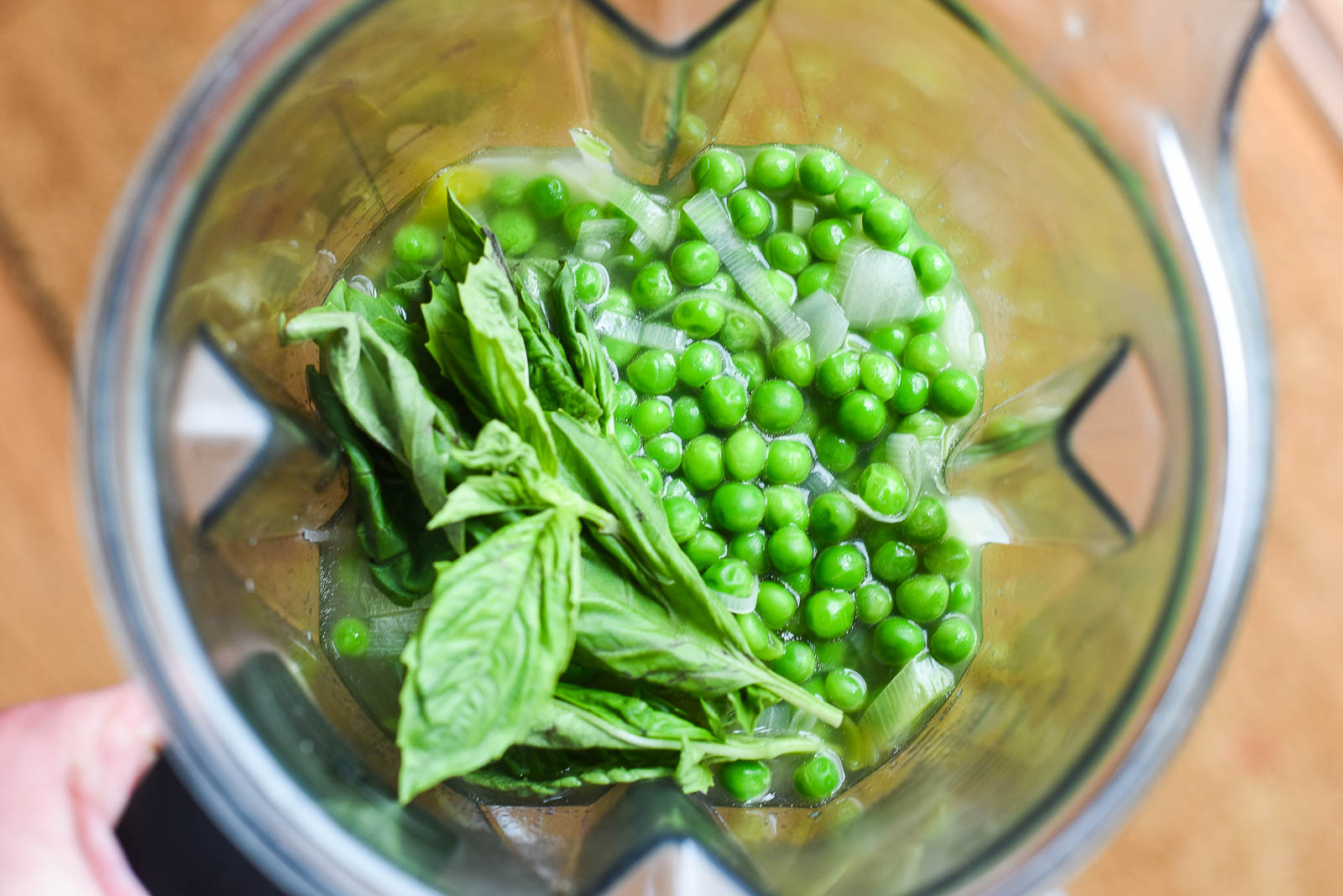 I like to garnish my soup with a dollop of Greek Yogurt mixed with lemon juice, although that's not necessary.
Of course, no soup and sandwich combo is complete without a perfectly paired sandwich. Head on over to Homemaker's Habitat for my Roasted Asparagus, Prosciutto and Mozzarella Sandwich recipe. Start with crunchy whole grain baguette, and top it with roasted asparagus spears, fresh mozzarella, prosciutto and more basil. The prosciutto lends a delicious saltiness and the asparagus adds just the right amount of earthy flavor.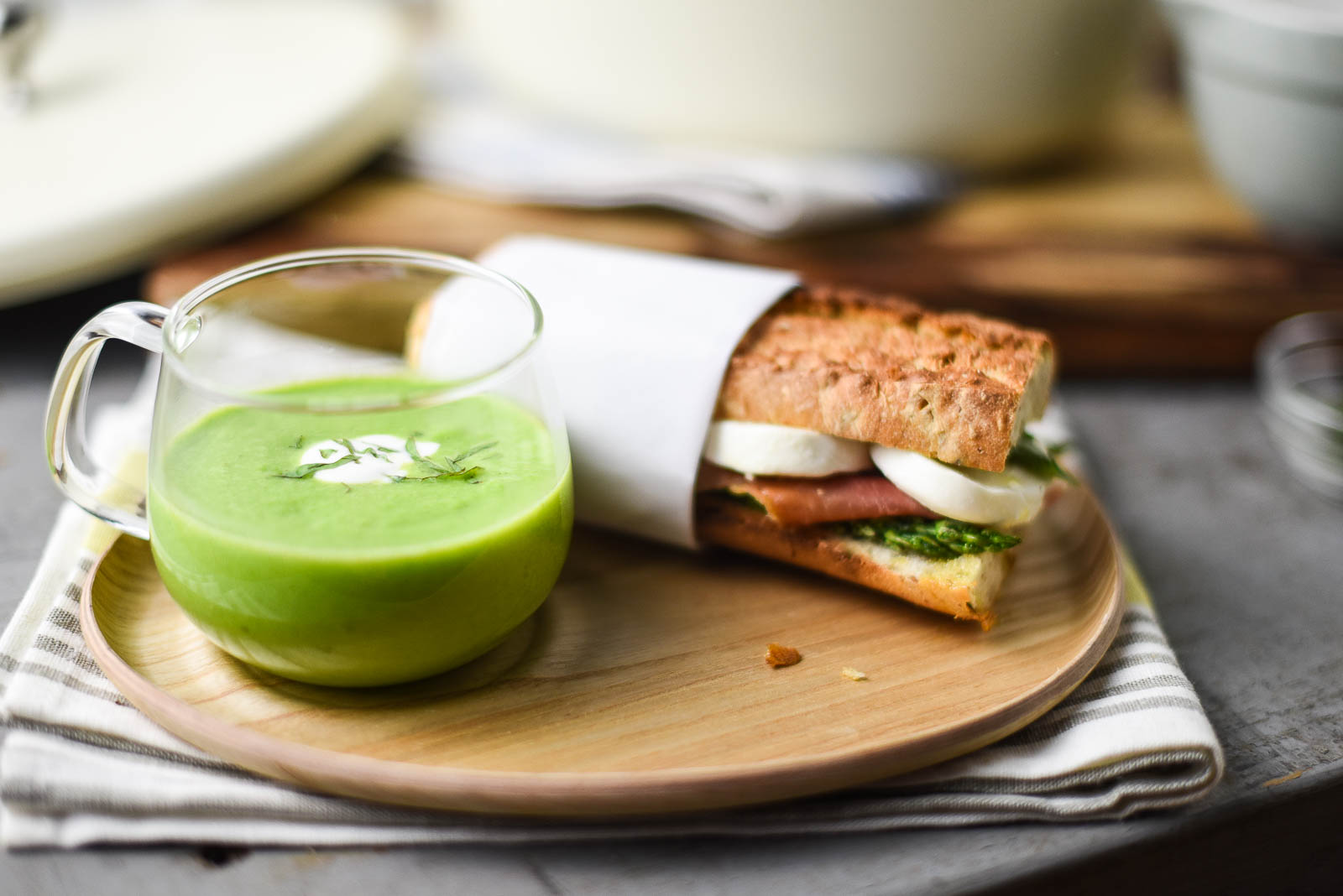 The only thing this perfect pairing needs is a glass of crisp Sauvignon Blanc and a cozy pair of slippers.
Spring Pea and Basil Soup
INGREDIENTS
2 tablespoons olive oil
1 medium onion, diced 2 leeks, white and green parts only, diced
4 cups chicken broth
5 cups frozen peas
½cup loosely packed basil leaves
Salt & pepper to taste
1 Tablespoon butter (optional)
Optional toppings: 1/2 cup plain Greek yogurt mixed with the juice of 1 lemon, freshly minced basil
INSTRUCTIONS
Heat olive oil in a Dutch oven over medium heat. Add onion and leeks and cook uncovered, stirring occasionally until soft, about 10 minutes.
Add broth and bring to a boil. Add peas and cook for 3 minutes more.
Transfer pea mixture to the blender in batches. Add basil and puree until smooth. Return soup to Dutch oven.
Season generously with salt and pepper and add butter just before serving.
Serve with a dollop of lemon/yogurt mixture and a sprinkle of fresh basil. Pair with Roasted Asparagus, Prosciutto and Fresh Mozzarella Sandwiches for a perfect spring meal.