3 Easy To-Go Breakfast Recipes for Busy Mornings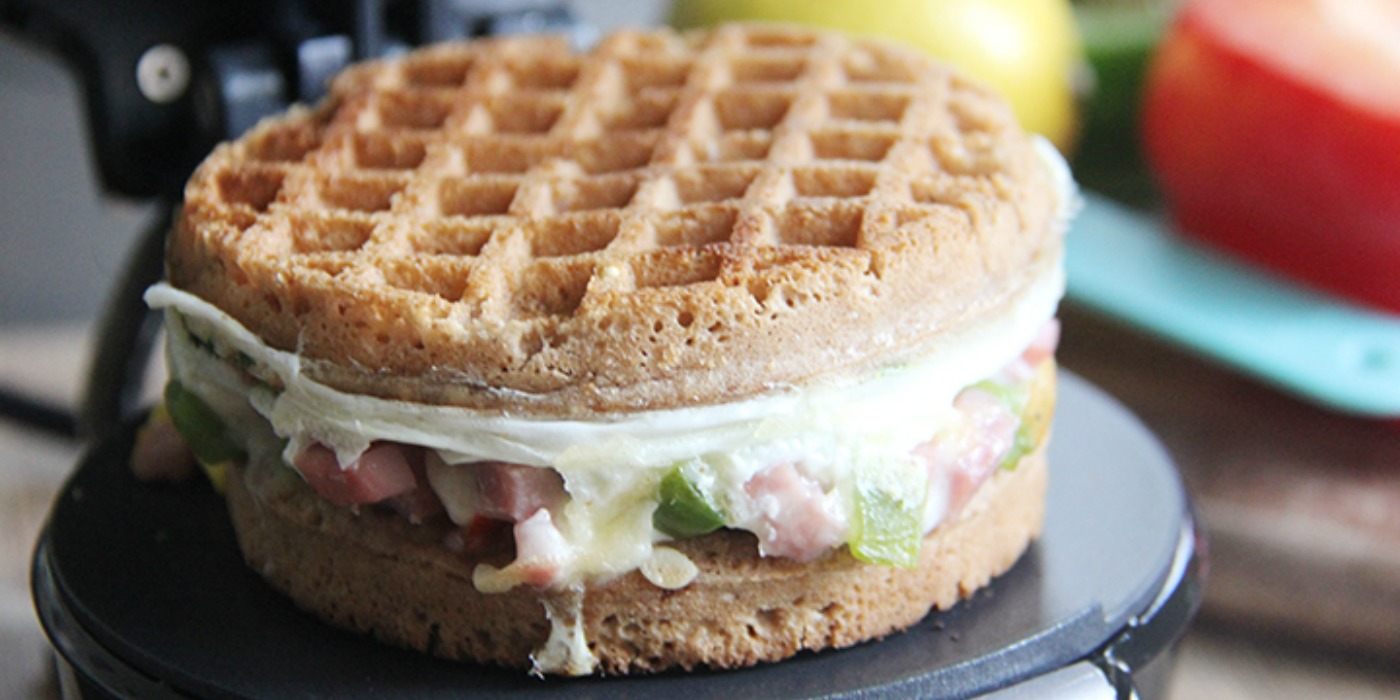 Don't skip having breakfast. This Breakfast-To-Go only takes 5 minutes to make and is full of filling, hearty ingredients to power you through your morning.
Rise and shine, my friends. Have you ever heard the saying "eat breakfast like a king, lunch like a prince, and dinner like a pauper?" I'm totally digging it. If you know me, I'm a big breakfast person; and if you don't, I invite you to visit my blog.
I'm okay for skipping lunch or dinner, but never see me skipping breakfast because that's when my evil twin shows up. Having breakfast is important to me because that makes a big difference in how I start my day. But let me be honest with you, with my intense schedule lately, there are mornings that I just let myself sleep a bit extra longer and have breakfast-to-go. Thankfully, there is this sandwich maker from Hamilton Beach that I've been toying around lately. I love this thing! It's my lifesaver because I can sleep a bit longer without feeling guilty for not having breakfast and yet still having a proper meal to start my day. You simple add your favorite ingredients to this sandwich maker, wait for 5 minutes, and breakfast is all yours. Bonus point, this breakfast sandwich is so handy so you can enjoy it while waiting for your ride to come and no need to worry about making a mess.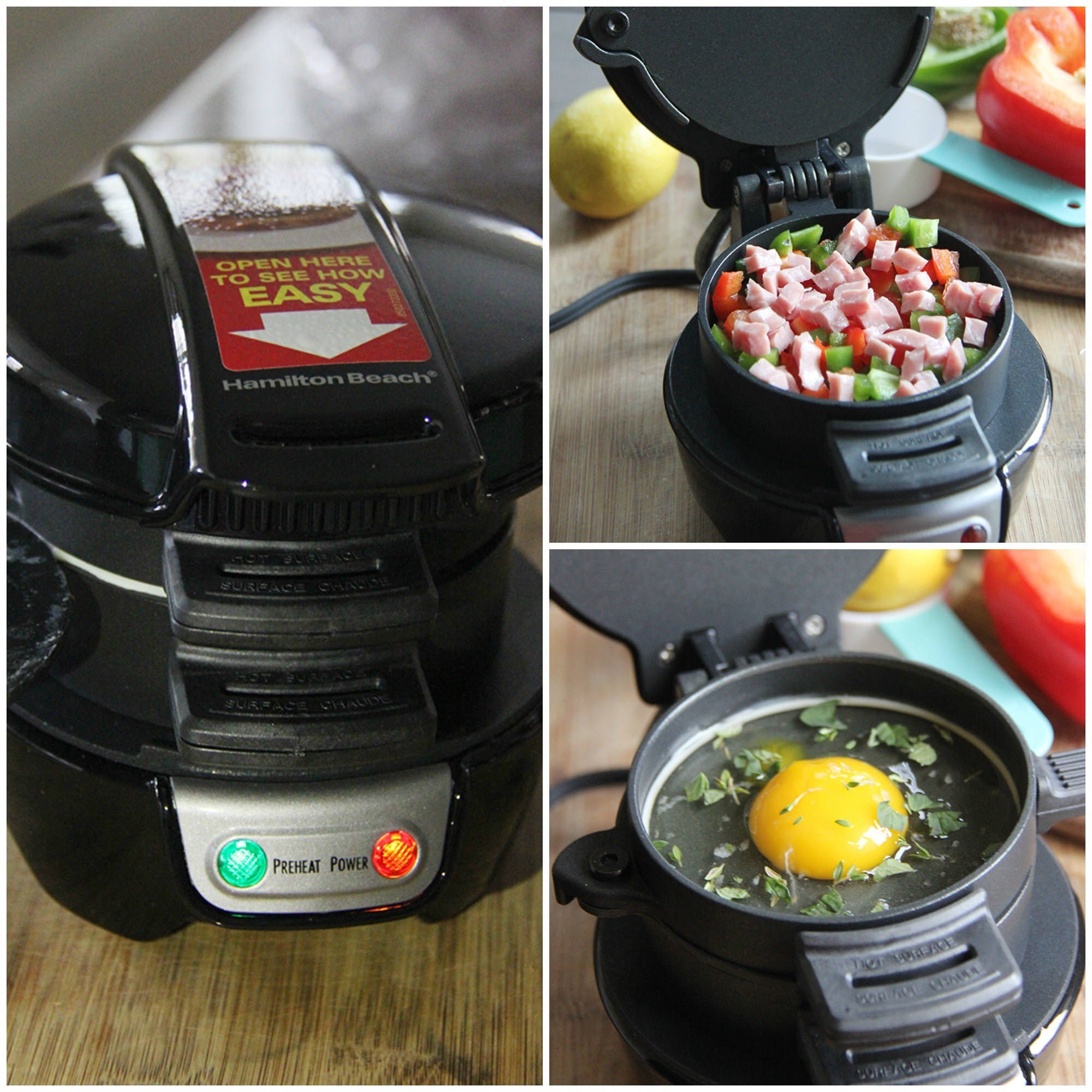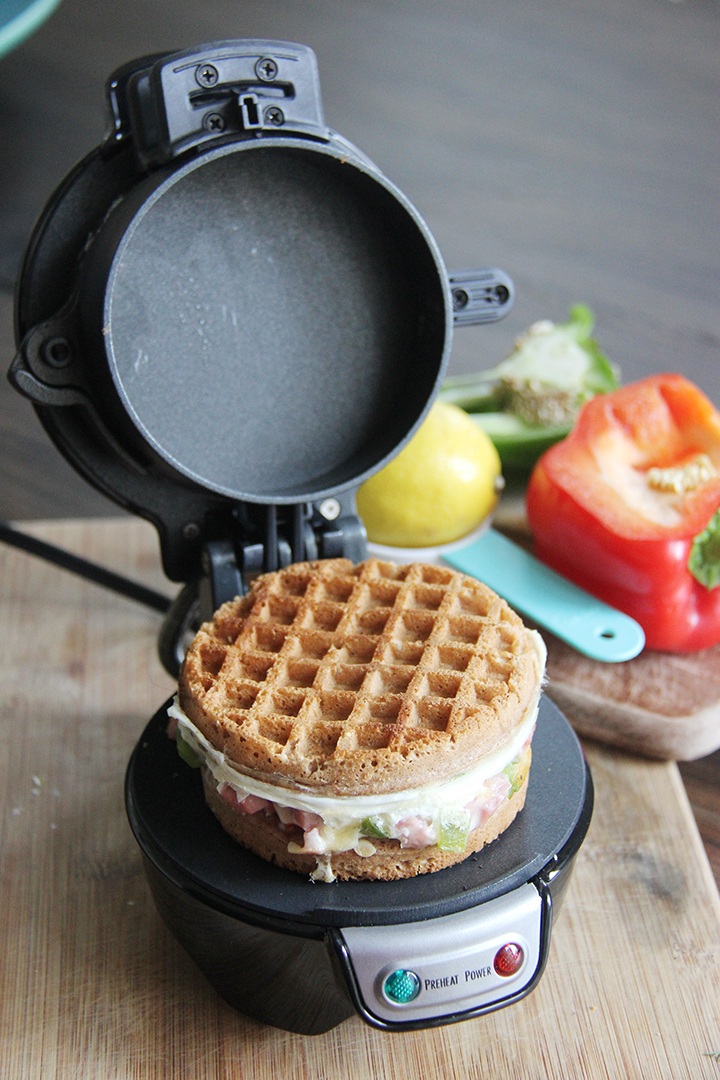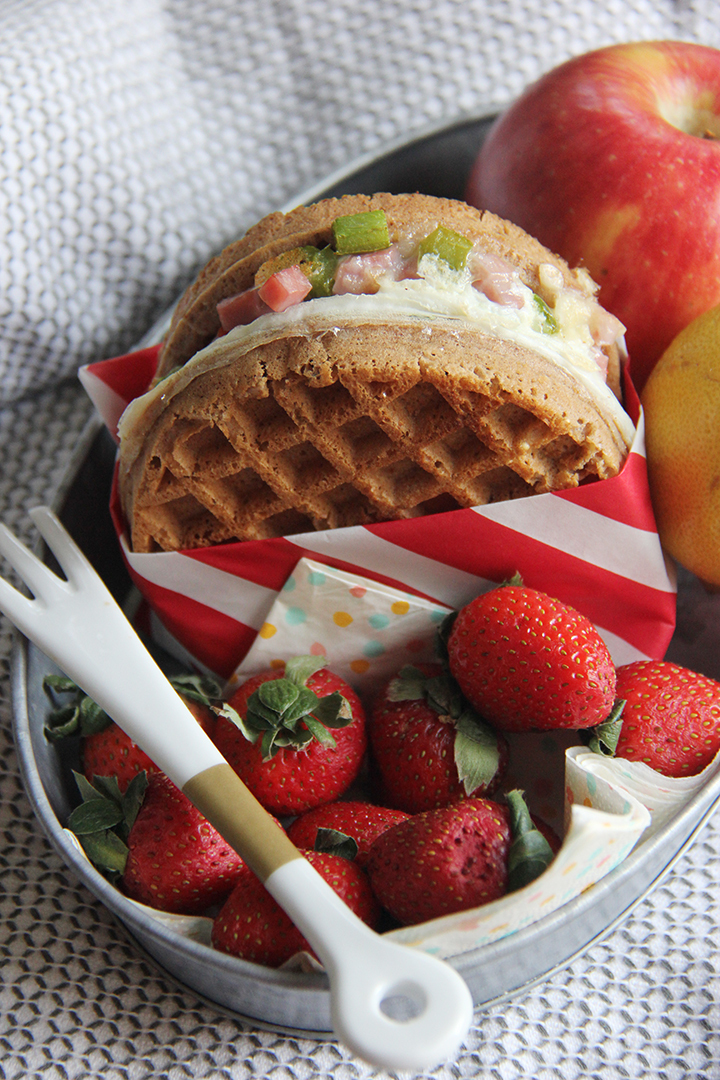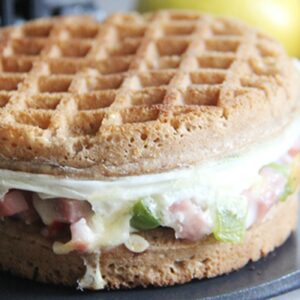 INGREDIENTS
2 gluten-free waffles
1 egg
¼ cup of red bell pepper, green bell pepper, ham; diced
¼ cup mozzarella cheese
Pinch of salt
Pinch of fresh oregano
Pinch of paprika powder
INSTRUCTIONS
Preheat Breakfast Sandwich Maker until green PREHEAT light comes on. Lift cover, top ring and cooking plate.
Place 1 waffle. Top with bell pepper mixture and mozzarella cheese.
Lower cooking plate and top ring. Add egg to cooking plate.
Add salt, oregano, and parika.
Top with remaining waffle. Close cover and cook 4-5 minutes.
Slide out cooking plate by rotating handle clockwise. Lift cover and rings; carefully remove sandwich.
Like me, the hubs is a fan of breakfast… with one extra item on his menu, coffee. Though he doesn't claim himself a coffee-holic, I notice he enjoys every sip of his coffee while he has his breakfast. Knowing that coffee wakes him up in the morning, I always prep him his favorite coffee using this Single Cup Coffee Makers. It's perfect for us since I don't drink coffee and this single service is solely for him. And his favorite is Vietnamese Coffee, a mix of coarsely ground Vietnamese-grown dark roast coffee and sweetened condensed milk. It's my favorite, too. Interesting fact to learn about its history, due to fresh milk availability back in 1850s, the French and Vietnamese began to use sweetened condensed milk with a dark roast coffee, and I think that tastes much better than adding regular milk. So here's what I do while waiting for our sandwiches.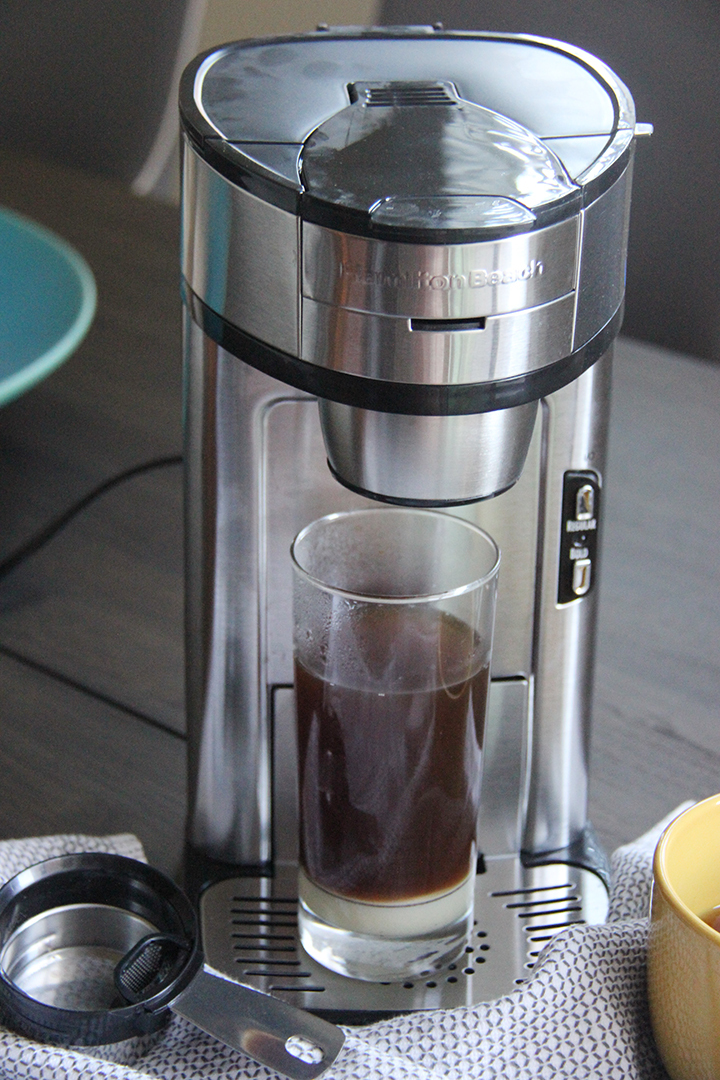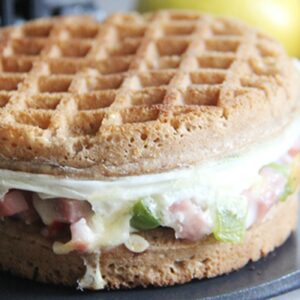 INGREDIENTS
2 tbs sweet condensed milk
2 tbs dark-roast ground coffee
INSTRUCTIONS
Add condensed milk to your glass and brew coffee according to the manufacturer's instruction.
I hope you are now excited and making breakfast a priority because having a healthy breakfast is important. My weekdays now start as early as 4.30am. All that to say, quick and easy breakfasts have been the name of the game lately. And if you are not a big fan of breakfast and prefer something simple, I have a solution for you. This Strawberry Oatmeal Smoothie is our favorites and we've been drinking it for years. And when you have a spill-proof travel bottle like this one from Cool Gear, it's super easy to take with you. This is one of those meals that we miss having each time we travel overseas. Fresh fruit, rolled oats, and almond milk – those are main ingredients for this smoothie plus your favorite ingredients. So are you a big fan of breakfast? what's your favorite breakfast-to-go? Come. To. MAMA!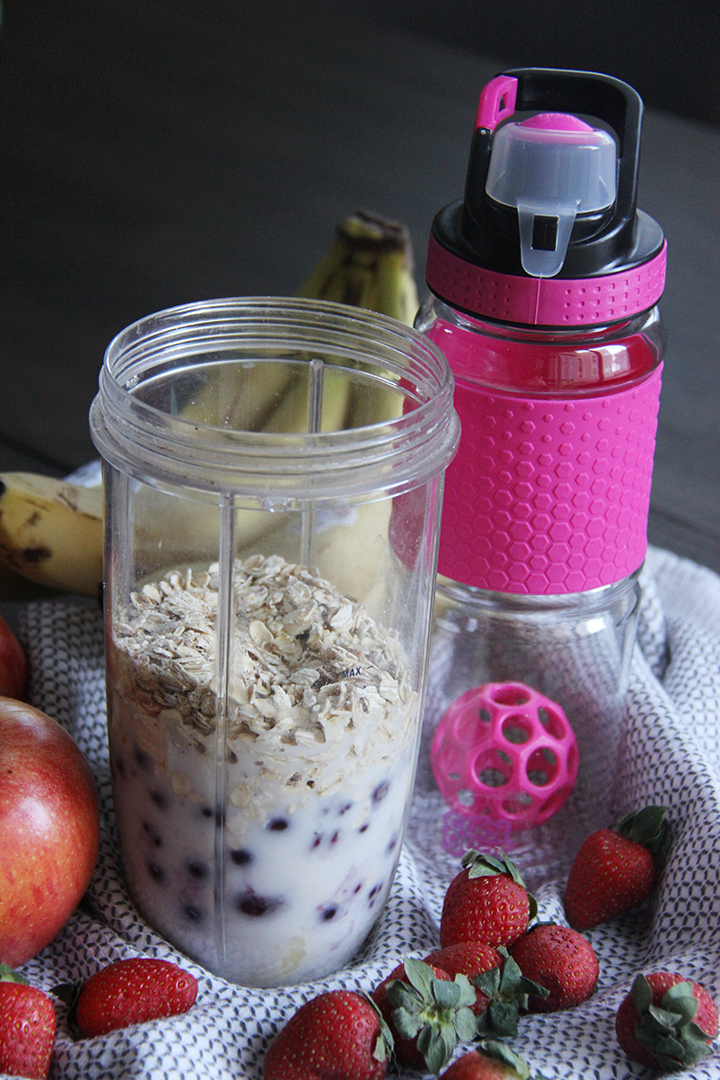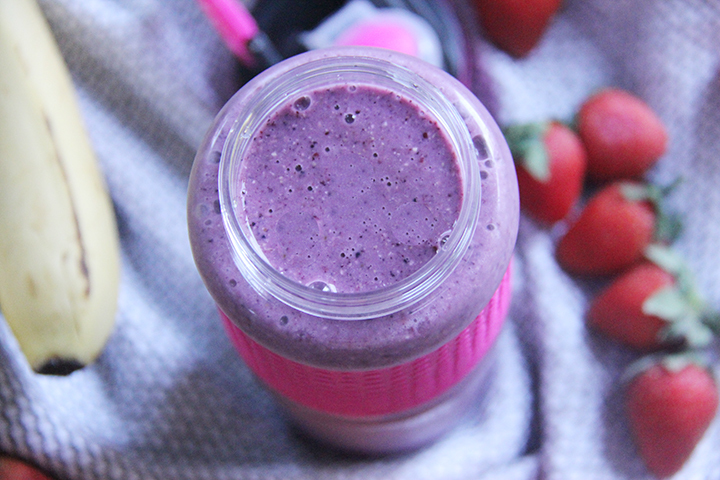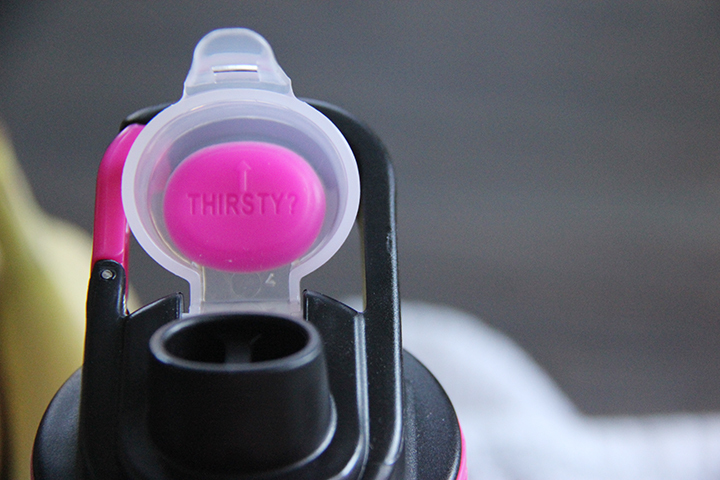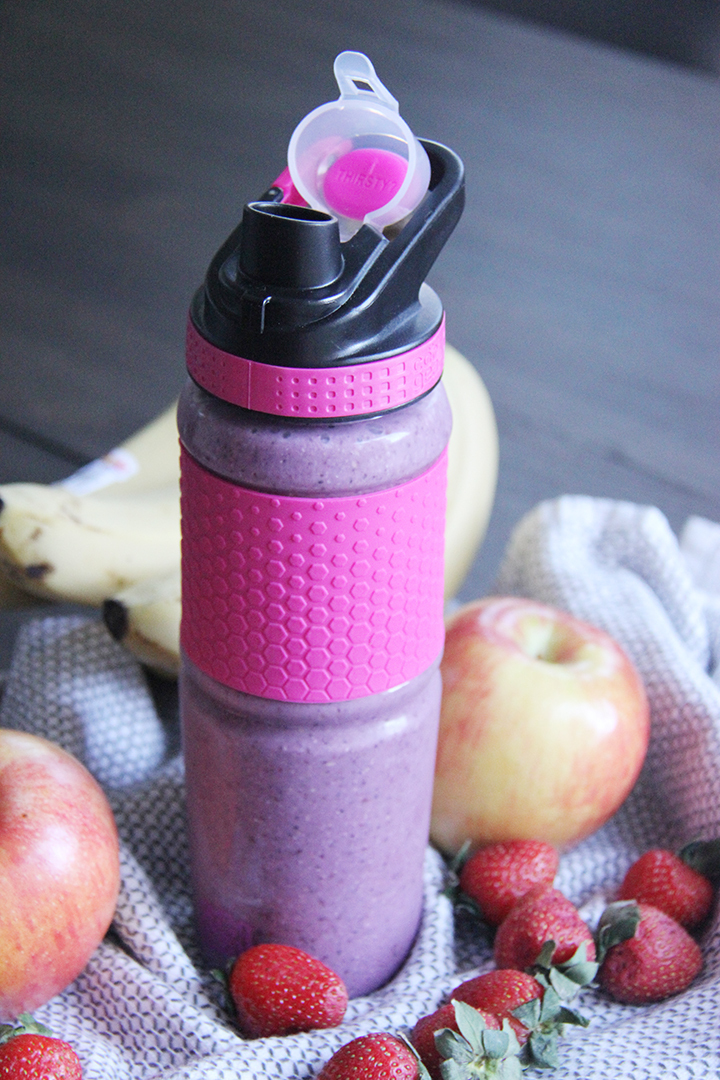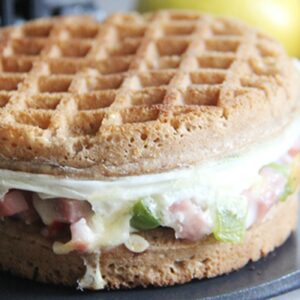 INGREDIENTS
1 cup of frozen mixed berries
1 banana
½ cup rolled oats
2 cups almond milk
INSTRUCTIONS
Combine all the ingredients in a blender and blend until smooth.