How to Make Sous Vide Steak & Vegetables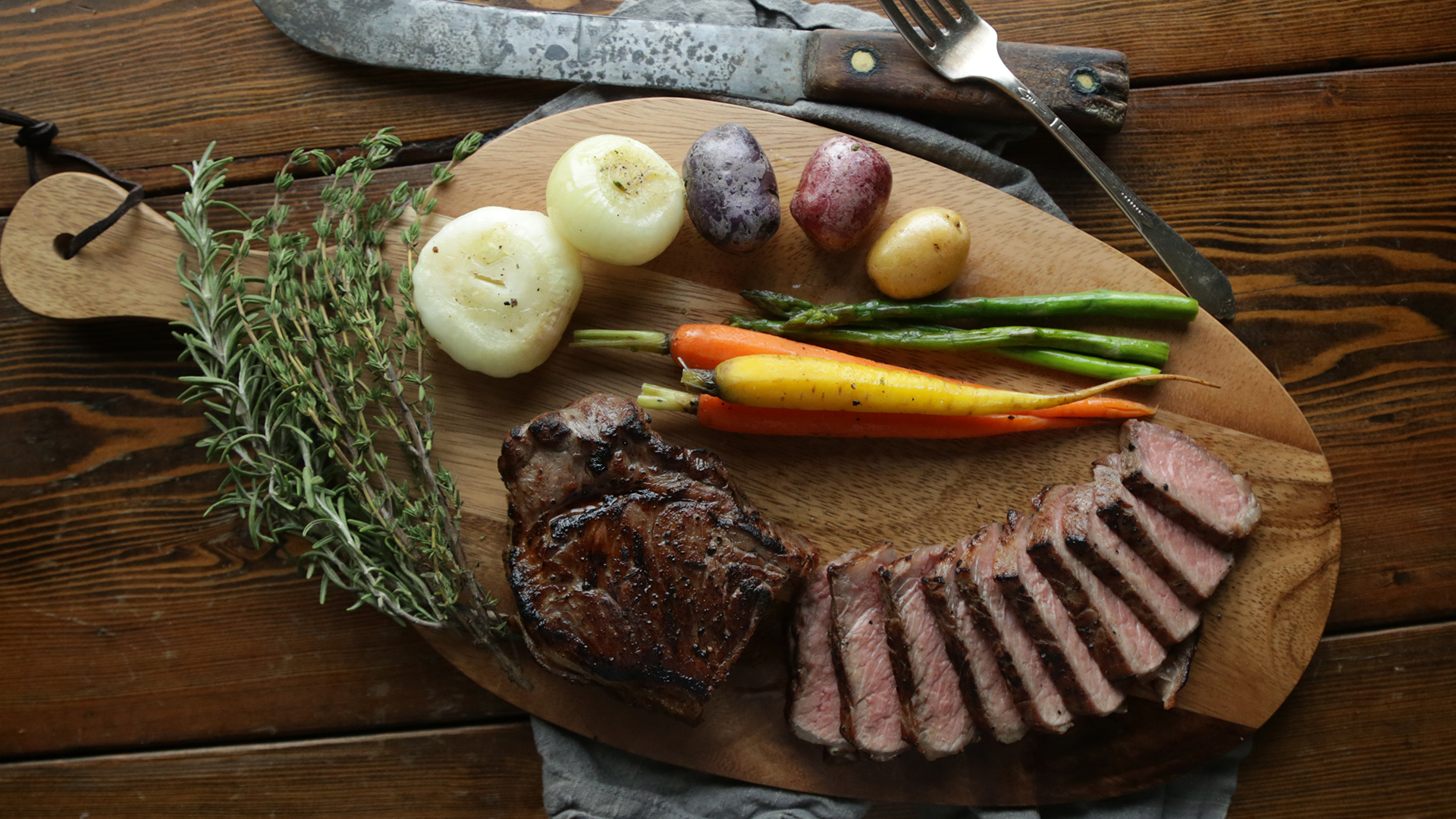 I've heard that when applying the sous vide cooking technique to anything you may be making, you can literally make everything taste amazing. I wanted to do a little test just to see if it proved true, and it passed with flying colors. I bought some choice strip steaks, which to be honest aren't that good… However, after cooking them using sous vide tools and torching it, I kid you not, it was one of the best steaks I've ever had. Now just think if I had used grass fed prime or wagyu, dang would it be insane!
Sous vide cooking takes practice when it comes to perfecting to-temperature steak and vegetables because there are so many variations like size and weight that can play a big factor into the doneness of your steak. In the end, don't worry if you don't perfect it on your first try, you'll get it, but regardless you need to prepare your taste buds for some deliciousness. I like to think of the sous vide cooking technique as the gourmet slow cooker, simply because you actually have to keep an eye on things and there are some extra cooking techniques that need to be applied like the torch I used in the video. I can't brag about this enough, if you love cooking, then sous vide is a must!
For even more sous vide recipes, check out this collection: 25 Sous Vide Recipes for Easy Cooking and get shopping with these 4 Sous Vide Gadgets.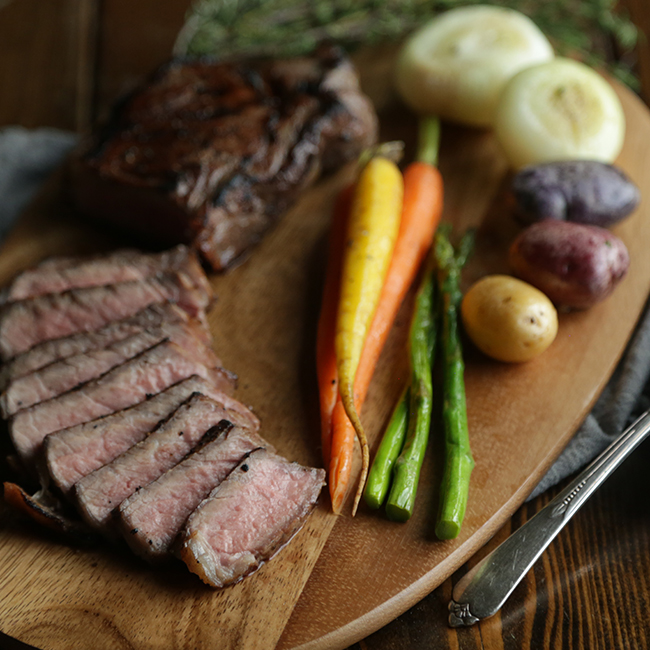 Sous Vide Steak & Potatoes Recipe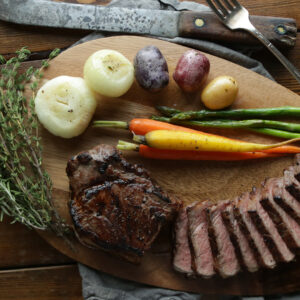 INGREDIENTS
2 12-ounce strip steaks
6 garlic cloves
2 sprigs of rosemary
6 sprigs of thyme
1 pound baby potatoes
6 baby carrots
10 stalks of asparagus
4 peeled Cipollini onions
1 ounce of unsalted butter
Kosher salt and fresh cracked pepper to taste
INSTRUCTIONS
Preheat your sous vide machine in a large pot of water to 52° C.
Season 2 strip steaks on both sides with salt and pepper and transfer them to a plastic zipper bag along with garlic, rosemary and thyme and remove the air completely before closing it. Set it aside.
In a separate bag add in the potatoes, carrots, asparagus, onions, butter, and salt and pepper and again remove the air completely before closing it.
Place the vegetable bag into the sous vide water pot and cook for 45 minutes before adding in the steak and cooking for a further 1 hour.
Remove the steak from the bag and set on a fire safe work station and using a torch on high sear the steak until it is golden brown on all sides or until the desired internal temperature is achieved.
Slice the steak and serve alongside the buttered sous vide vegetables.
Don't have a sous vide? Learn How to Grill & Sear the Perfect Steak.