Spicy Garlic Fried Chicken Wings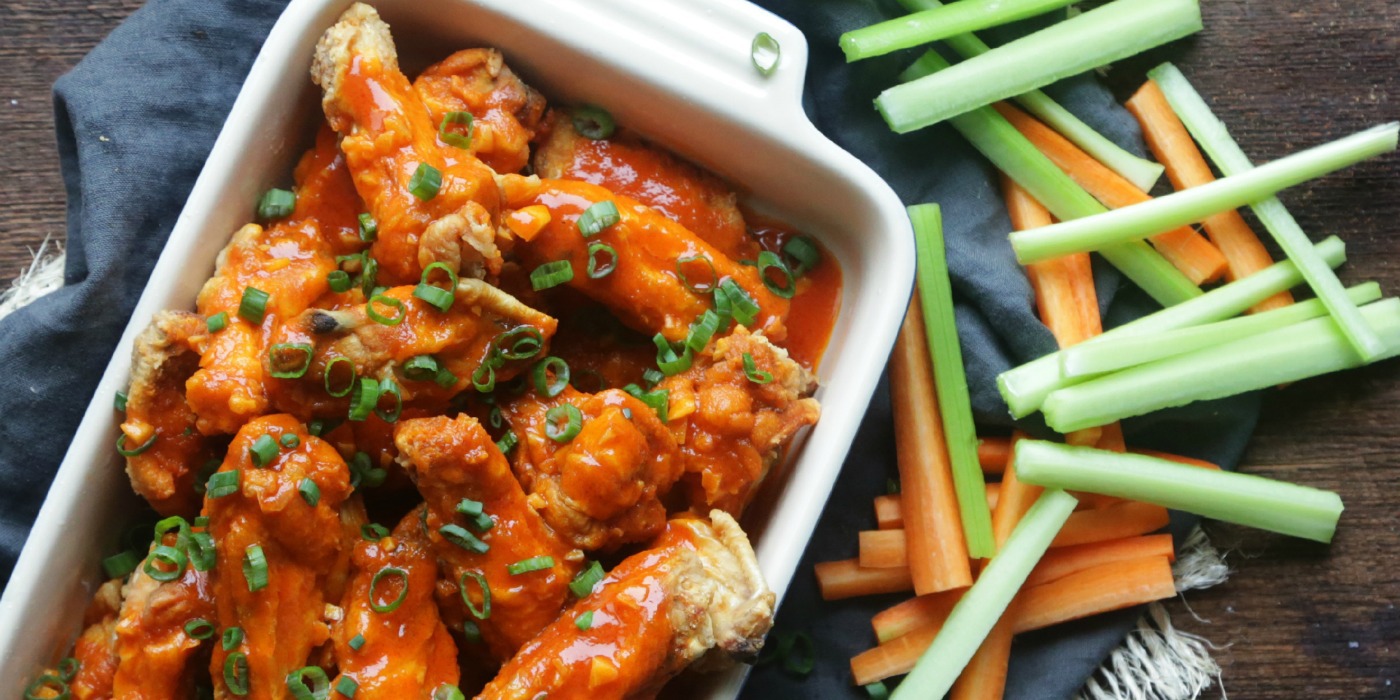 Garnished with green onions and served with ranch/blue cheese dressing, carrots, and celery, these Spicy Garlic Fried Chicken Wings are a perfect dish for any party, game or meal!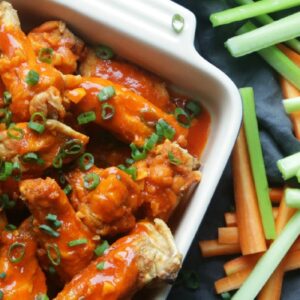 INGREDIENTS
7 minced cloves of garlic
1 teaspoon of olive oil
2 cups of cayenne pepper sauce
1 tablespoon of sugar
1 tablespoon of Worcestershire sauce
½ cup of unsalted butter
2 cups of all purpose flour
2 pounds of chicken wings, trimmed
Kosher salt and fresh cracked pepper to taste
Sliced green onions for garnish
INSTRUCTIONS
Preheat the fryer with canola oil to 375°.
In a medium size pot on medium-high heat with olive oil sauté the garlic until it is cooked, about 3 minutes.
Next, pour in the cayenne pepper sauce, sugar, Worcestershire sauce and whisk in the butter until completely combined and cool to room temperature.
In a large bowl mix together the flour, salt and pepper and coat the chicken wings on all side in the flour and place into the fryer basket until it is ½ way full.
Fry the wings in the hot oil for 12 minutes or until golden brown and cooked throughout.
Strain the fried chicken wings and toss in the spicy garlic sauce.
Garnish with green onions and serve with ranch/blue cheese dressing, and carrots and celery.