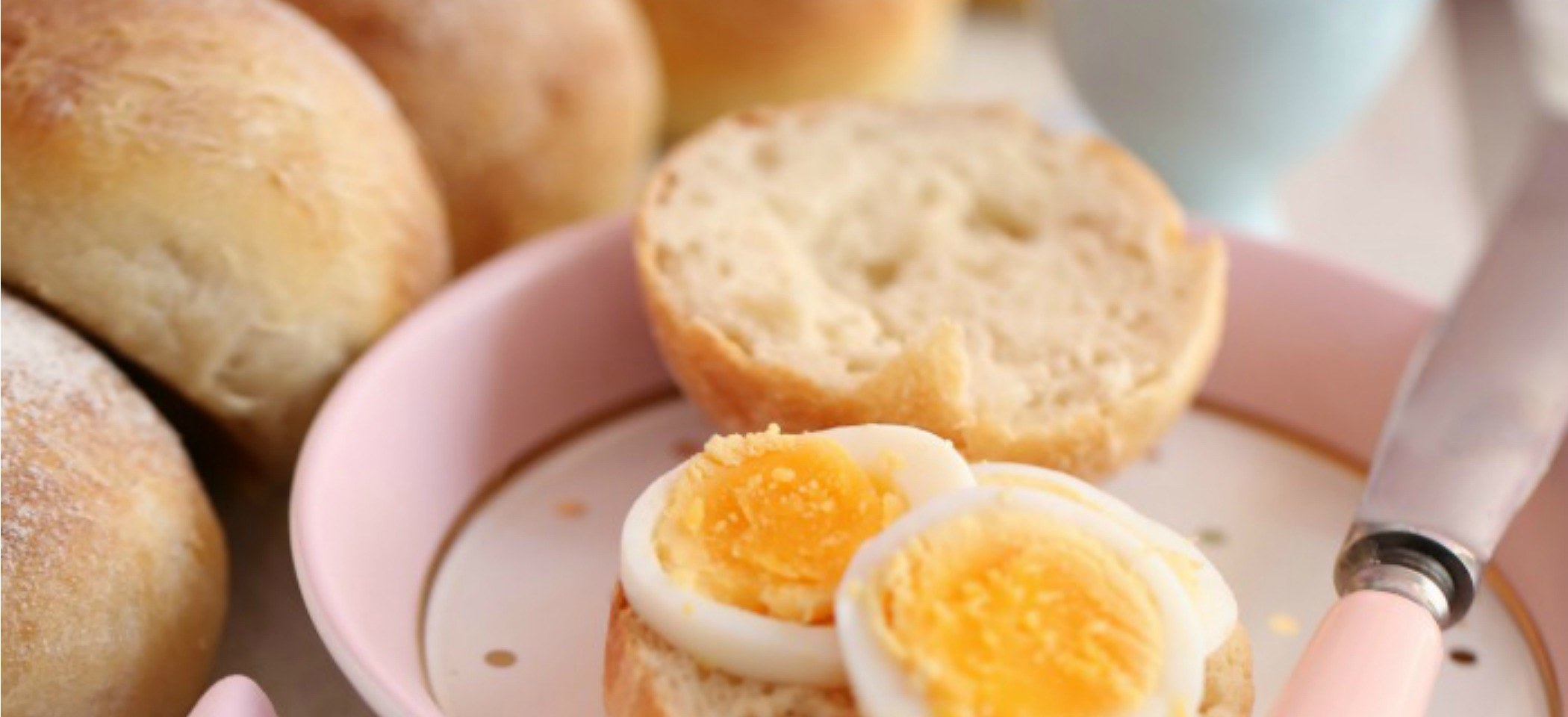 I love to serve freshly baked buns for breakfast! They are special on the weekend or on holidays when I have more time to bake for my family.
This recipe does take some time to proof and you have to stretch and fold it a few times while proofing, but the end result is oh-so-delicious breakfast buns!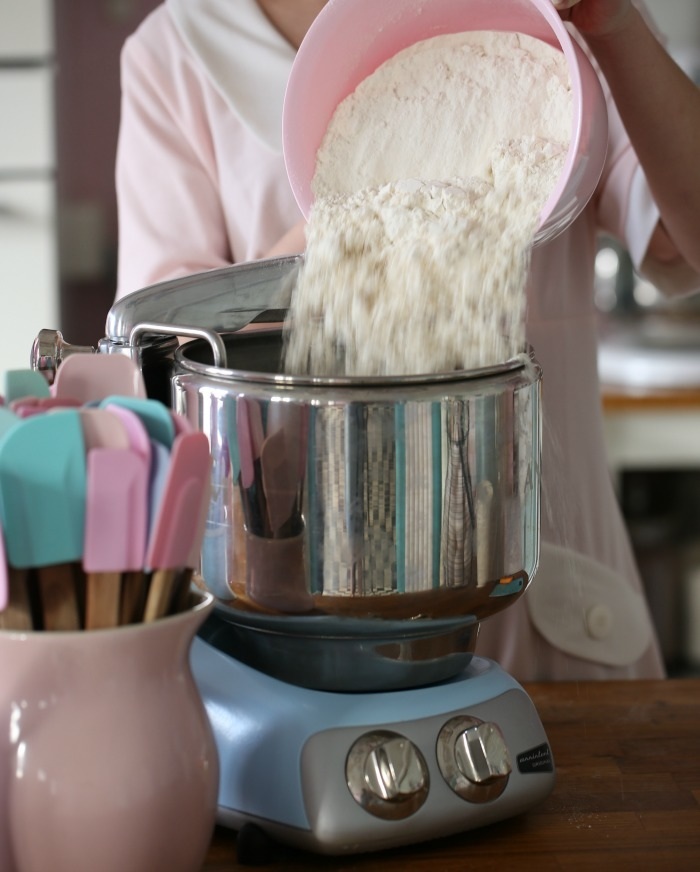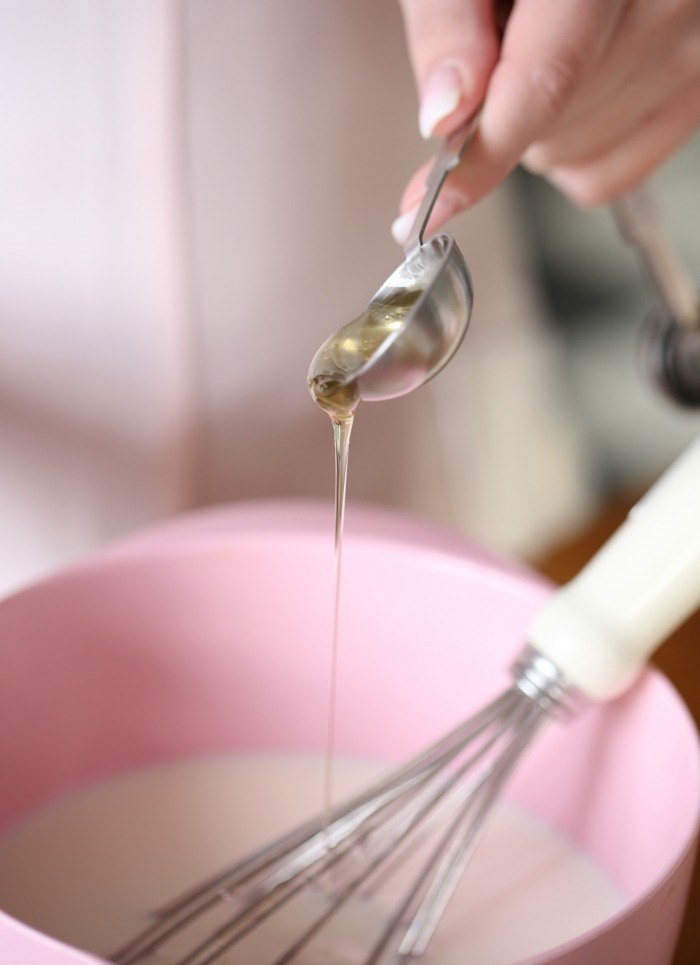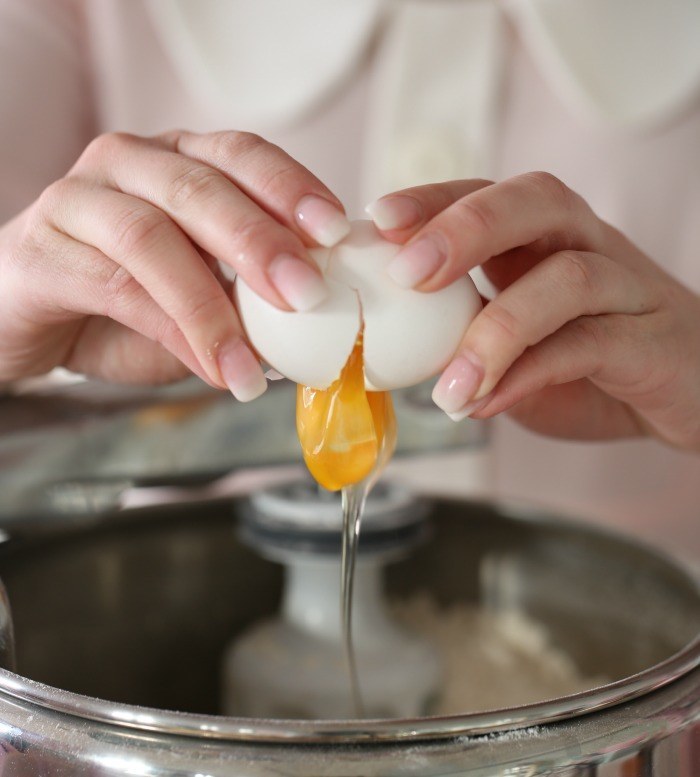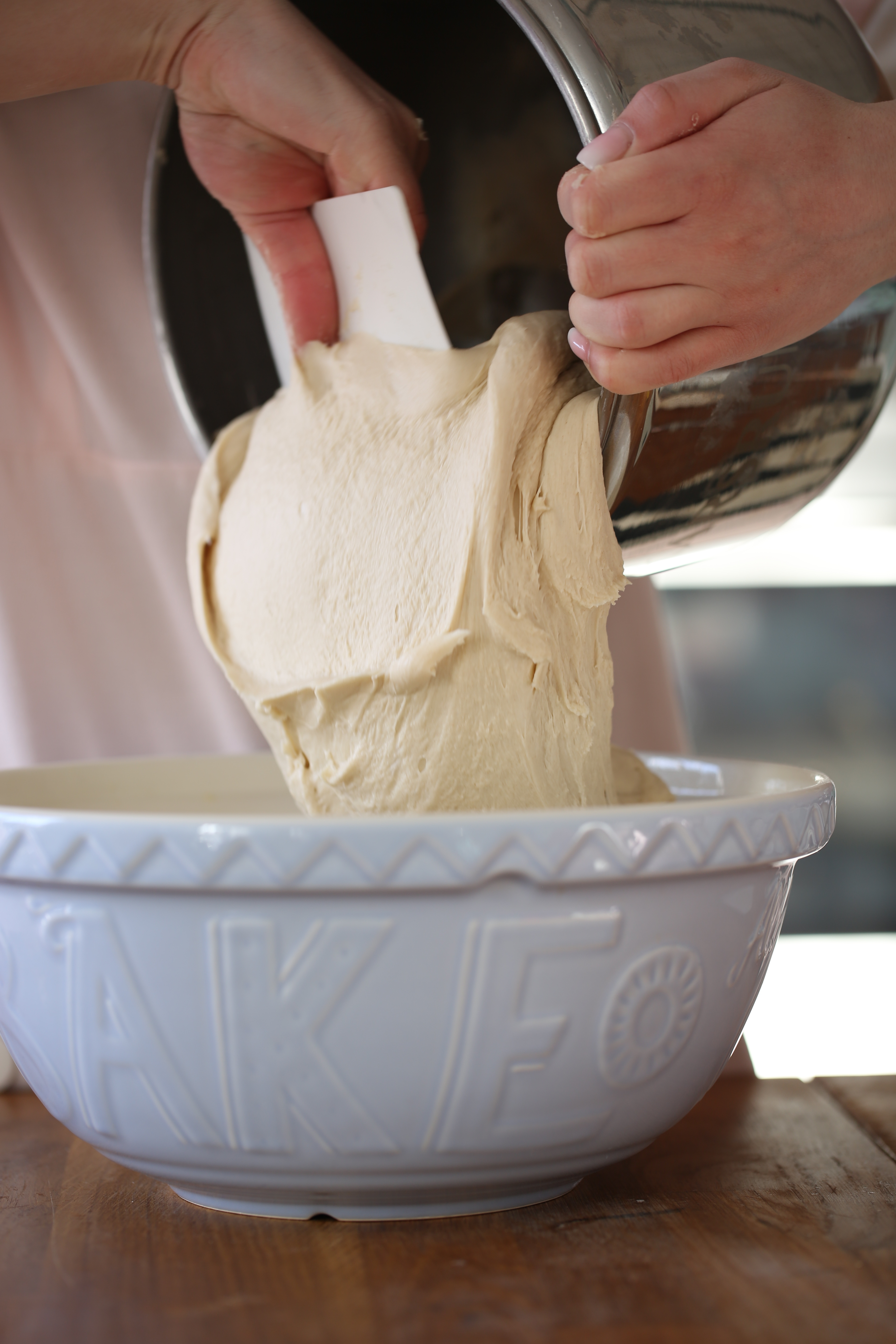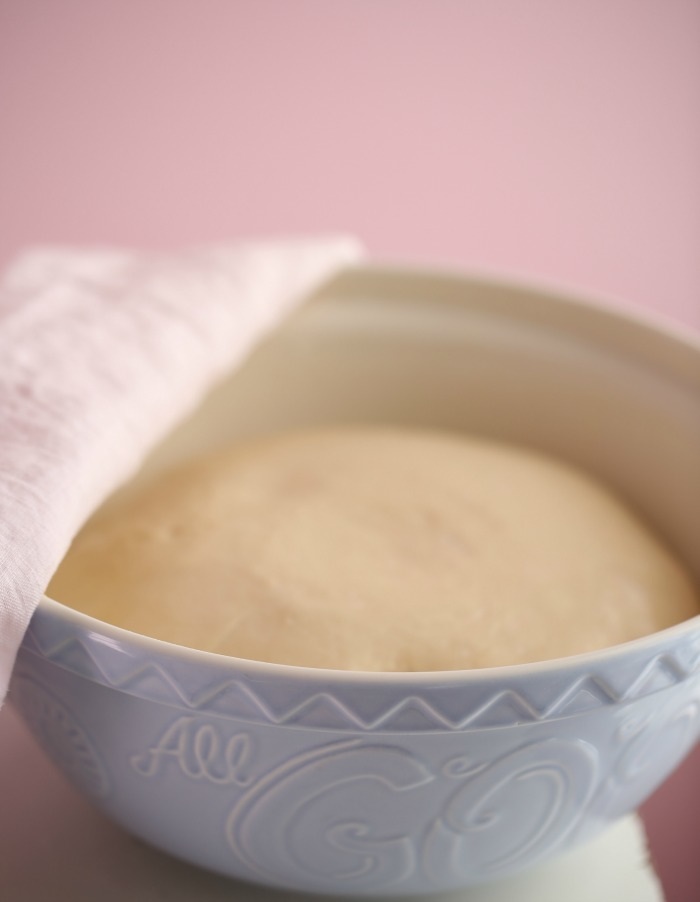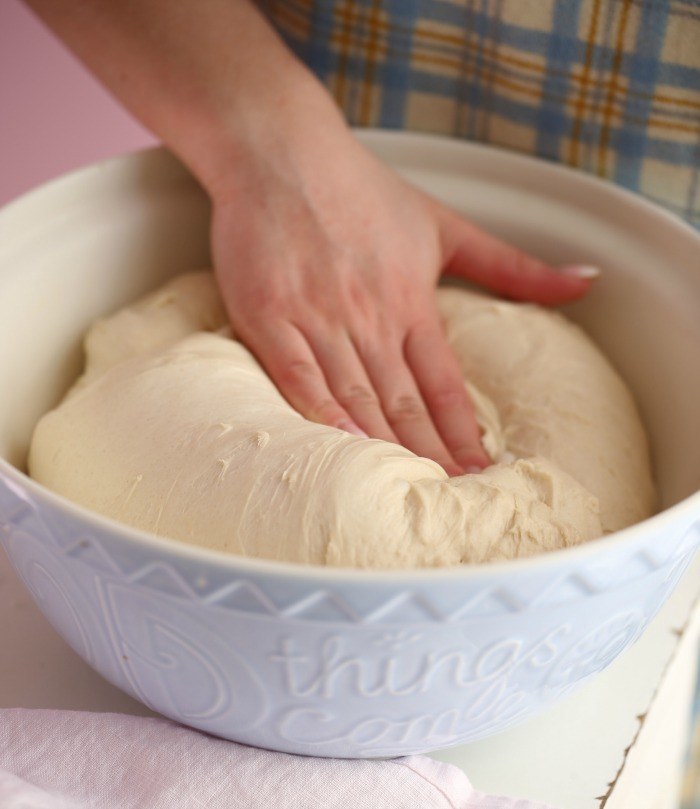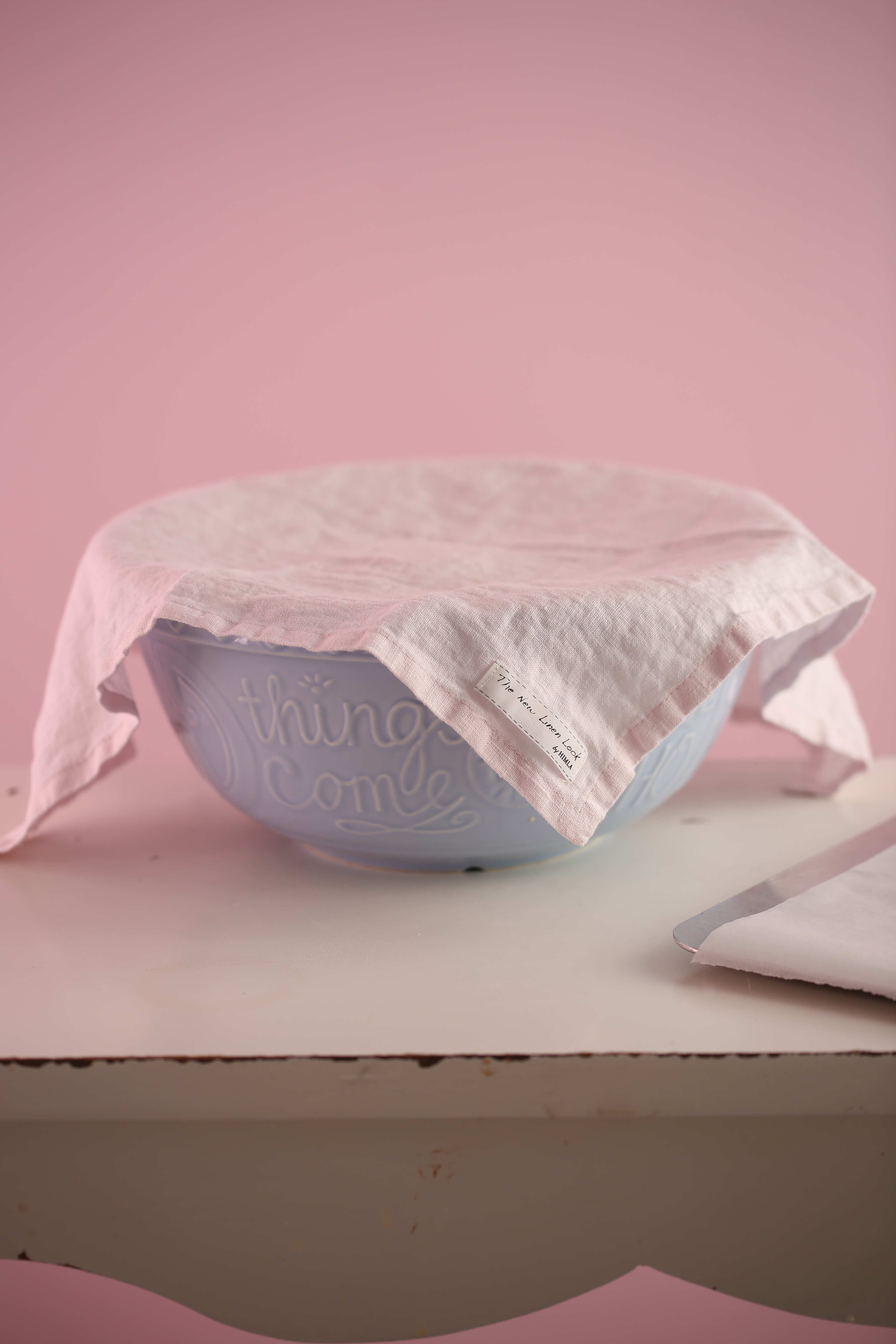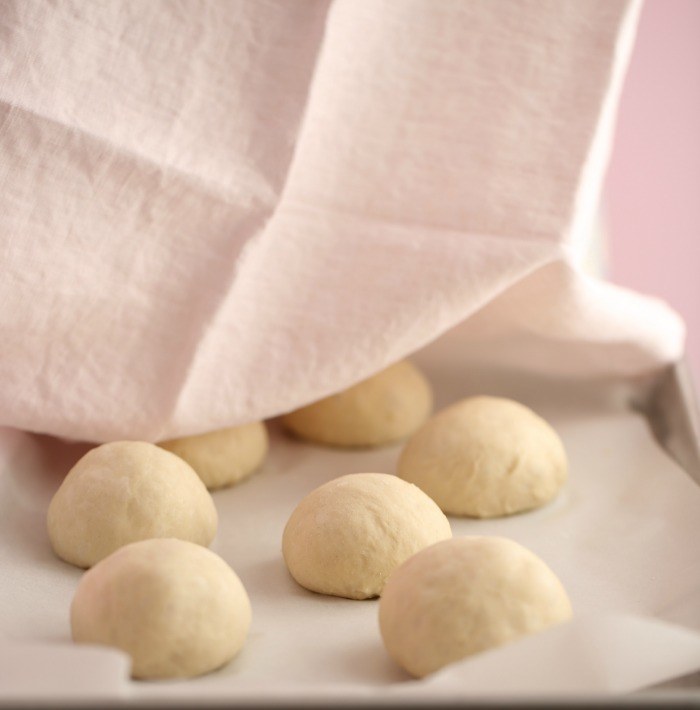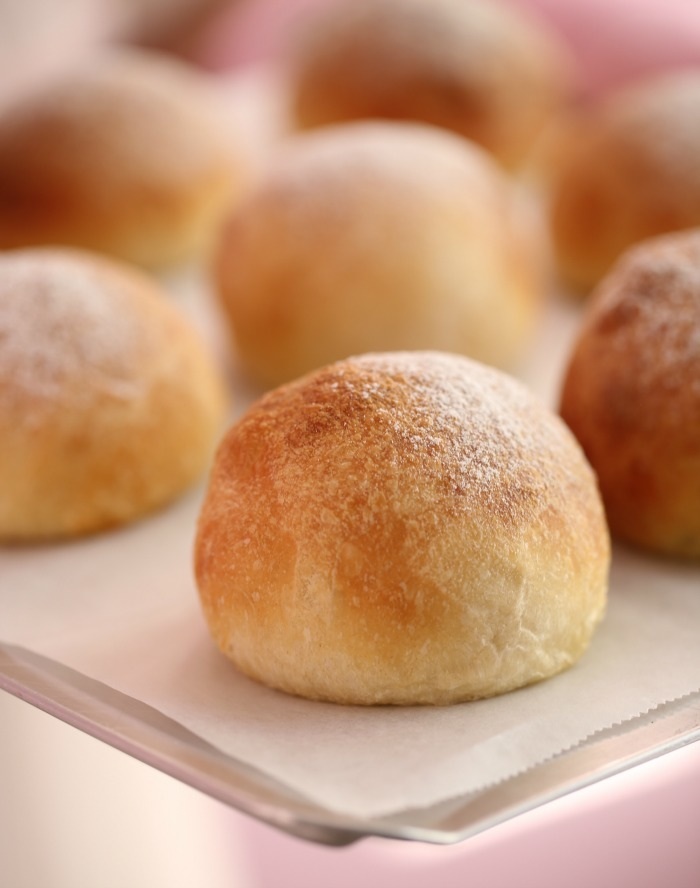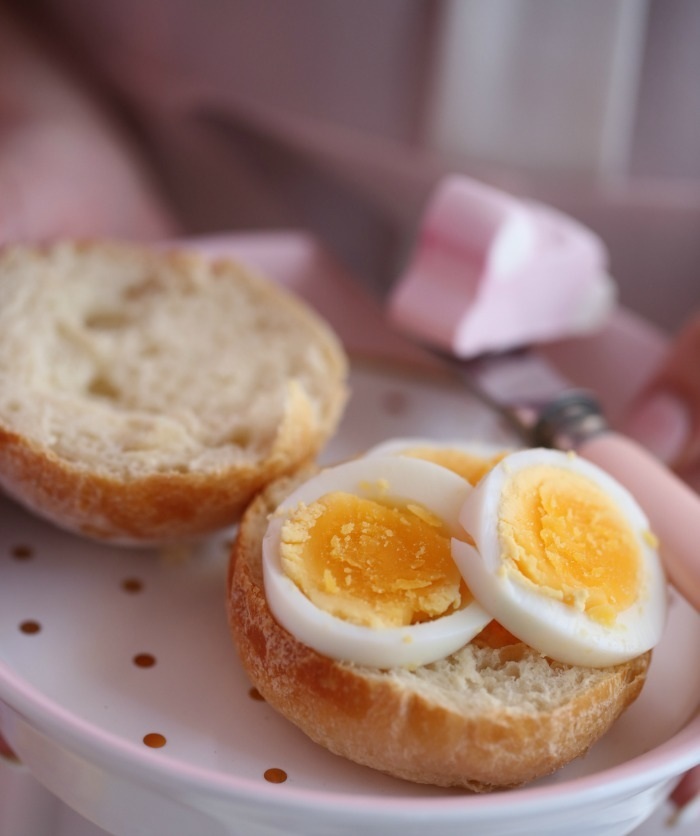 These soft white buns are perfect for breakfast! I love them with an egg which is boiled for 8 minutes.
Soft Breakfast Buns Recipe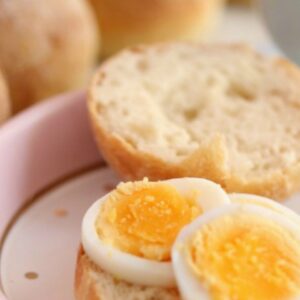 INGREDIENTS
11 cups all-purpose flour
2 tsp salt
4 ¼ cups whole milk
1 Tbsp runny honey
3 tsp dried active yeast
2 eggs
1 egg yolk
To brush:
INSTRUCTIONS
Put the flour and salt into a mixing bowl. I use an Ankarsrum Original, a mixer which is produced in Sweden and made to last a lifetime.
Heat the milk in the microwave until it reaches about 77 degrees F. Stir in the honey and yeast and set aside for a few minutes.
Add the eggs and egg yolk to the yeast mixture. Mix well and pour into the mixing bowl with the flour.
Mix until all of the ingredients come together and knead for about 10 minutes.
I use a dough scraper to transfer the dough into a greased bowl.
Cover with a clean dish towel and leave to rise for 45 minutes.
Repeat the folding and proofing process until the dough has risen for at least 2-3 hours.
Put the dough on a lightly floured surface and divide into 3 pieces. Divide each of them into 8 equally sized pieces to make a total of 24. Shape them into round balls, placing them onto a lined baking tray as you go.
Cover with clean dish towels and leave to proof for about 45 minutes.
Preheat the oven to 350 degrees F.
Brush the puffy buns with the cream and bake on the middle rack for about 20 minutes, or until golden brown.
Remove the rolls from the oven. Allow them to cool in the pan for 10 minutes, then transfer to a rack to cool completely.