French Toast Casserole with Cream Cheese Filling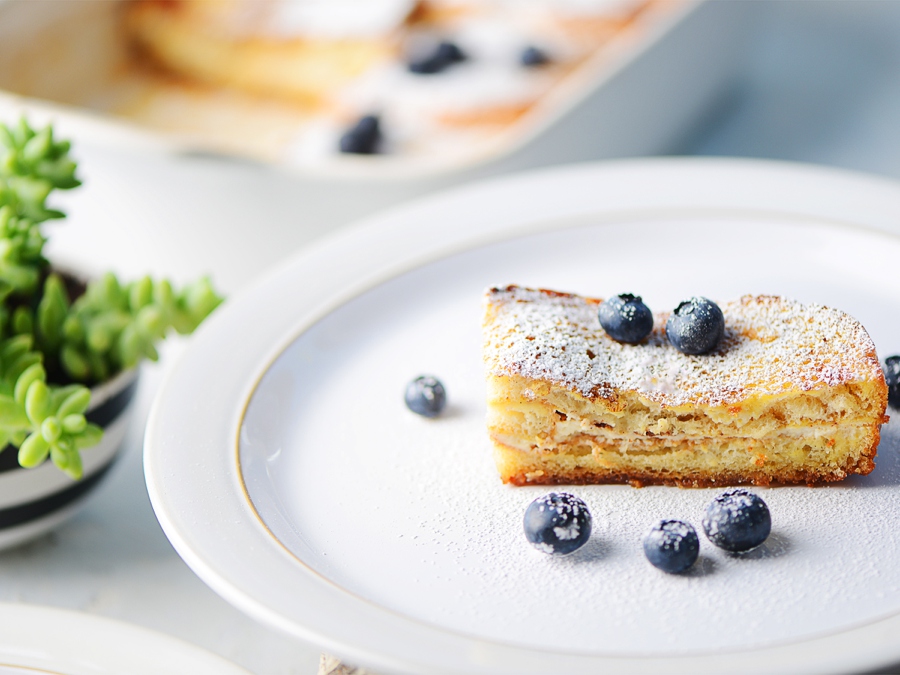 This French Toast Casserole recipe is the ideal dish for a brunch party or anytime you want to spoil your family. The butter & sugar caramel set the stage with a crispy bottom. Plus the delicious cream cheese filling makes the perfect combination. The recipe can easily be cut in half for two people so don't be intimidated by the proportions.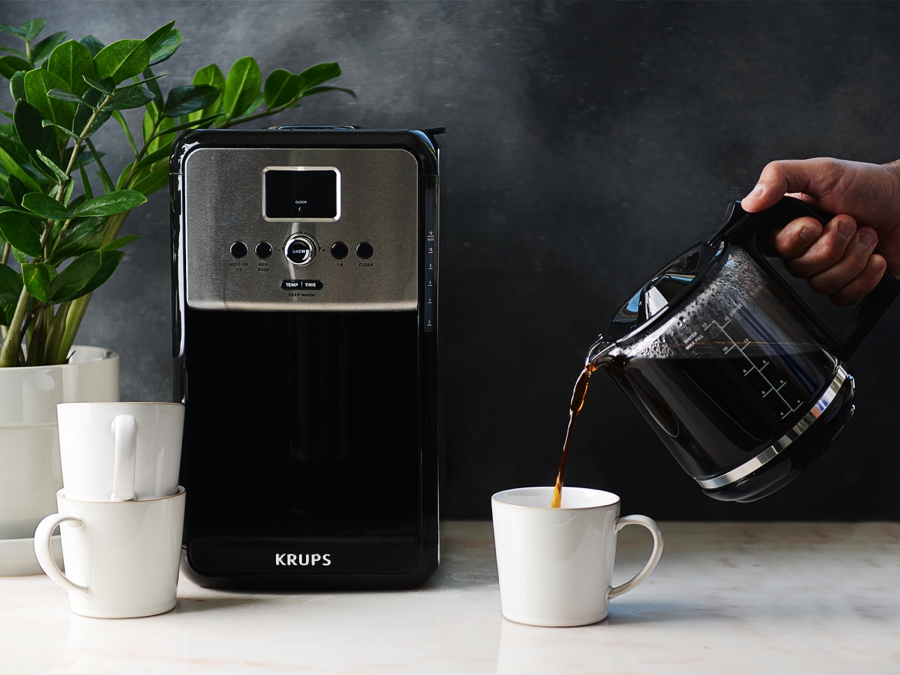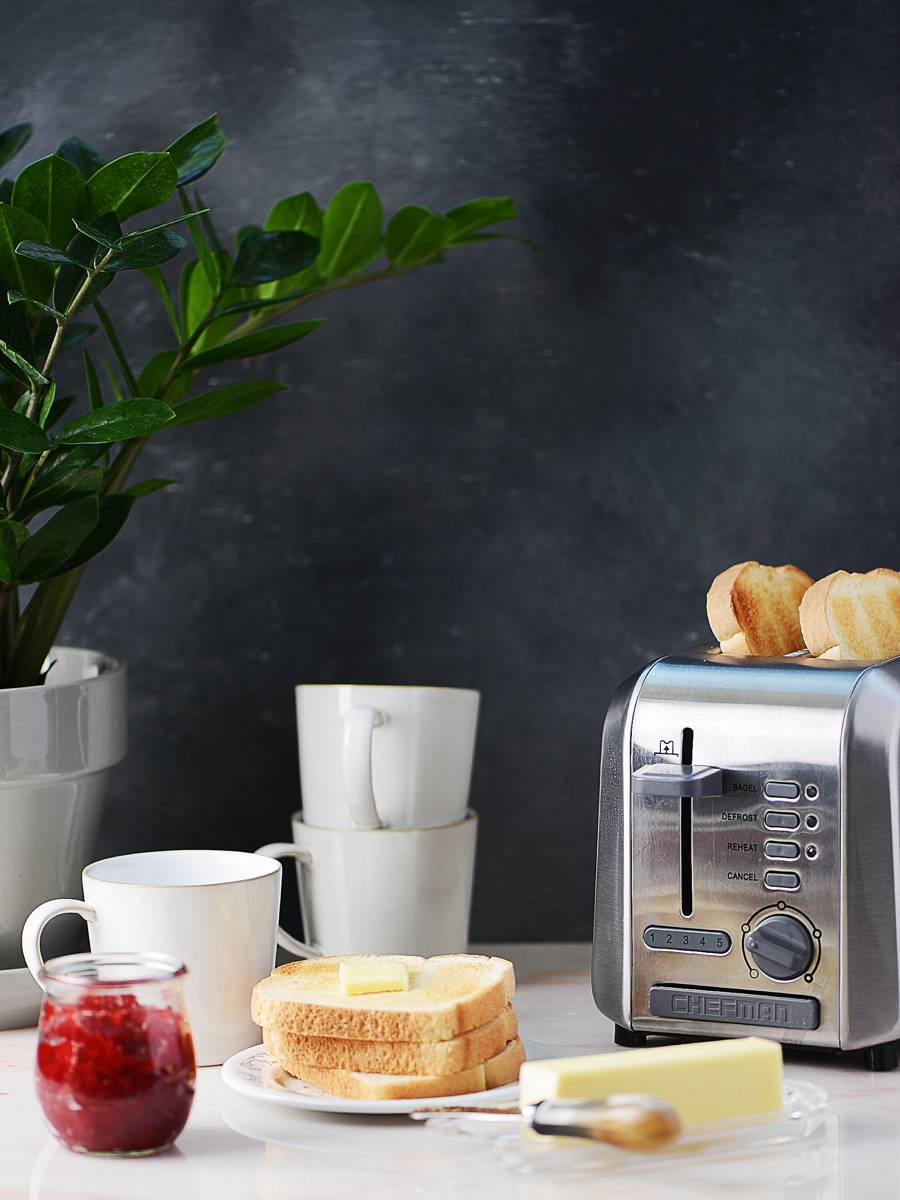 Every Sunday, my husband and I have a tradition to make a big breakfast to indulge ourselves. When I made him this casserole recipe he went over the moon! He officially announced that it was the best French Toast he has ever had. I have the feeling I'll be making this recipe for many years to come!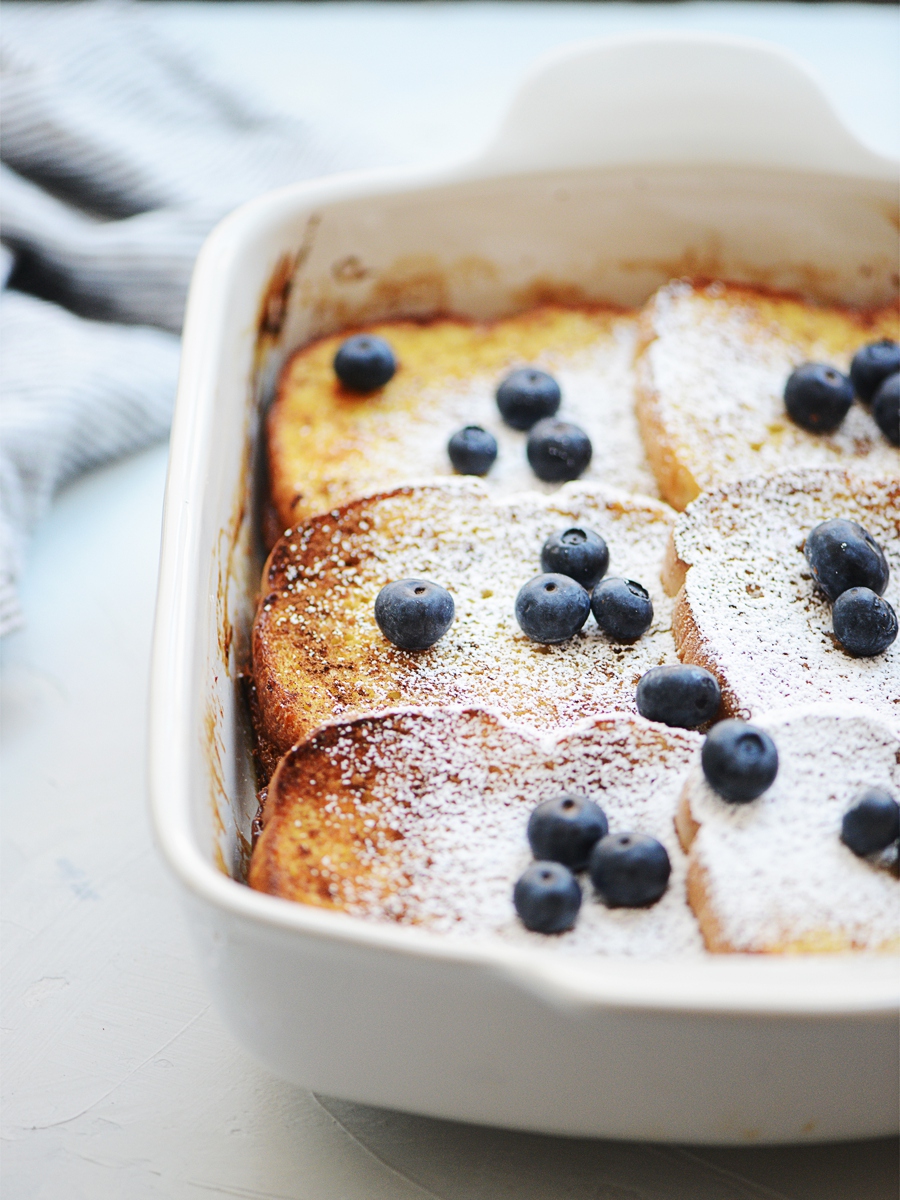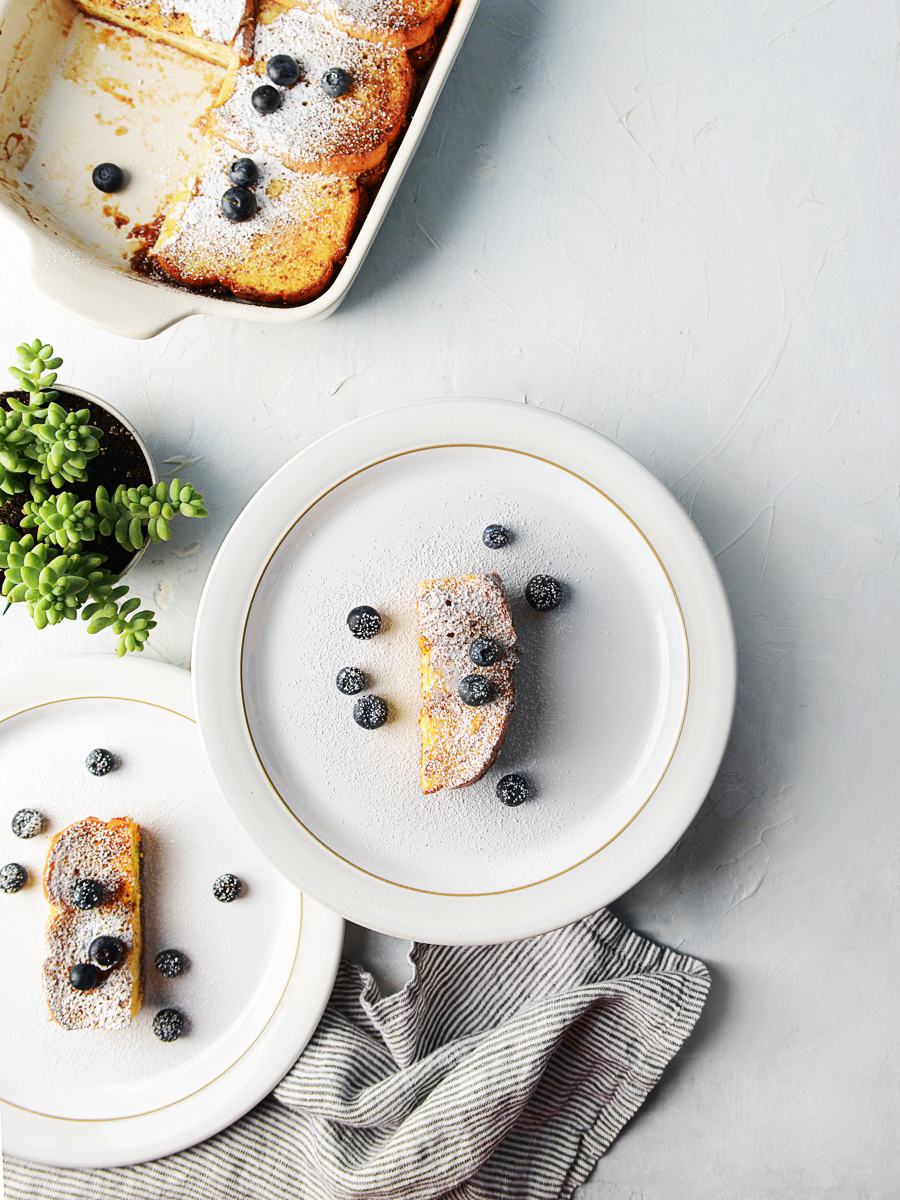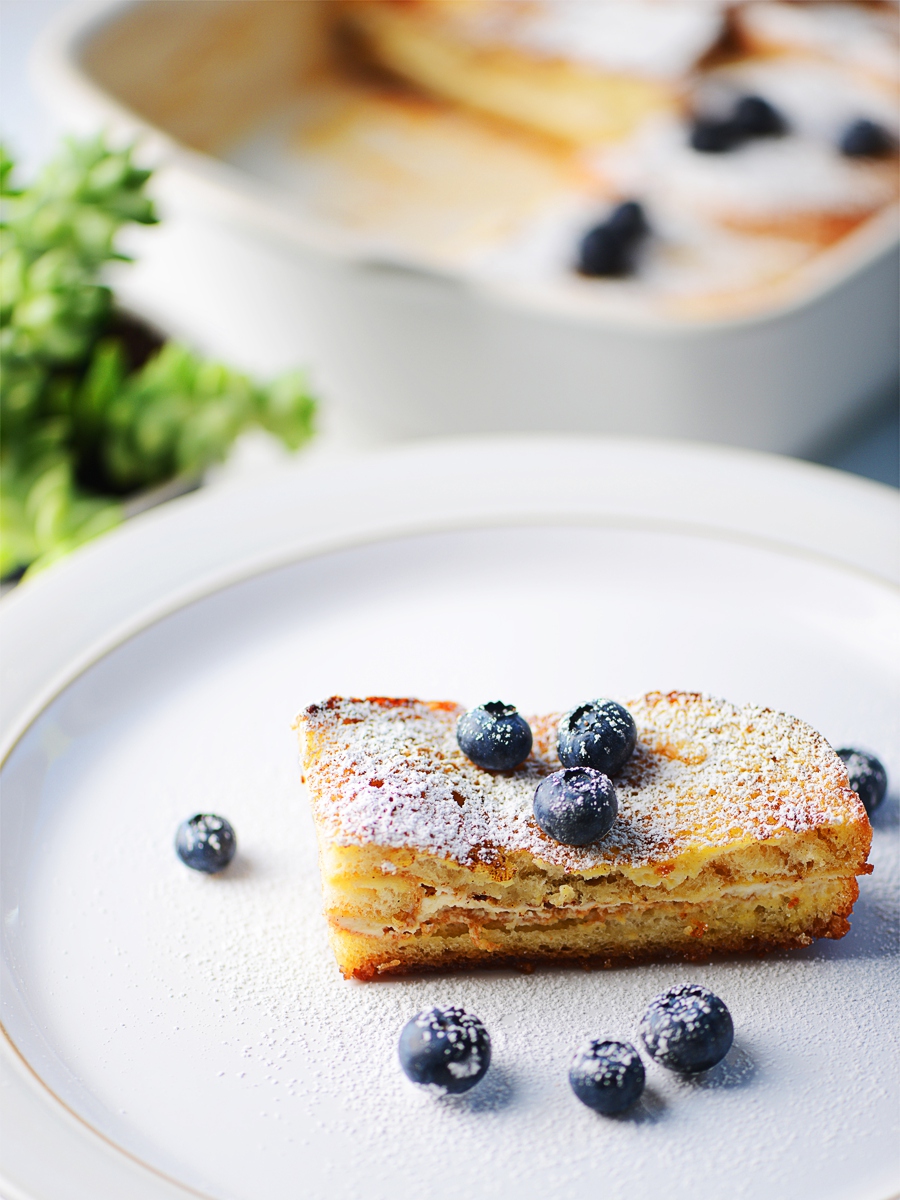 French Toast Casserole with Cream Cheese Filling Recipe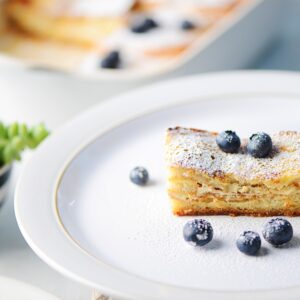 INGREDIENTS
For the French Toast:

½ cup butter (1 stick)
1 cup brown sugar
12 to 16 bread slices
4 eggs
1 ½ cup milk
1 teaspoon vanilla
For the Cream Cheese Filling:
8 oz cream cheese, softened
2 Tablespoons powdered sugar
1 teaspoon vanilla
1 teaspoon cinnamon
Powdered sugar for sprinkling
INSTRUCTIONS
In a small saucepan, add the butter and brown sugar and melt the butter over medium heat. Stir to mix.
Pour butter & sugar mix into bottom of 9 x 13 pan and spread around.
Mix the cream cheese, powdered sugar, vanilla & cinnamon, set aside.
In a shallow bowl whisk together the eggs, milk, & vanilla.
Toast the bread in toaster and dip Toast in egg mixture.
Lay a single layer of toast in pan.
Spread the cream cheese filling over the single layer of Toast.
Repeat the Toast process for a second layer
Bake at 350 for 45 minutes (covered for the first 30 minutes)
For a crispier top, set the broiler on high for the last 5 minutes (recommended).
Sprinkle with powdered sugar.