Small Closet Organization Solutions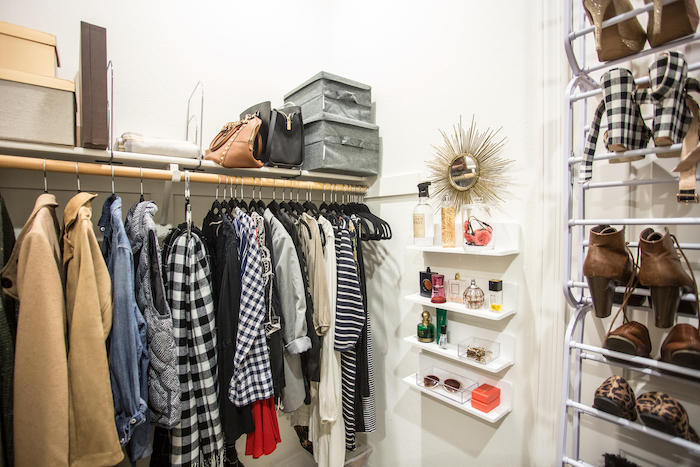 Small closet solutions are one the most searched terms throughout the year. Why? Well because most of America is dealing with some sort of small closet. Whether it be their own bedroom closet, a hall closet or even a storage closet. We are constantly looking for ways to utilize and maximize closet space!
The only way to really make sure your closet is working for you is to analyze the space and see what you need and don't need. Do you need a place for shoes? How many? Hanger for only shirts? Or pants too? What about your winter coat? Will you store it in your bedroom closet or hall closet? Taking inventory and figuring out the best use for the space you have is the first step to a great small closet.
Take a look at how I organized this small space in my closet and feel free to use some of the tips to organize your own space!
Store your shoes on the door. There is nothing more cleaver when it comes to the organization world than a good use behind the door. This shoe rack from Whitmor holds up to 30 pairs of shoes!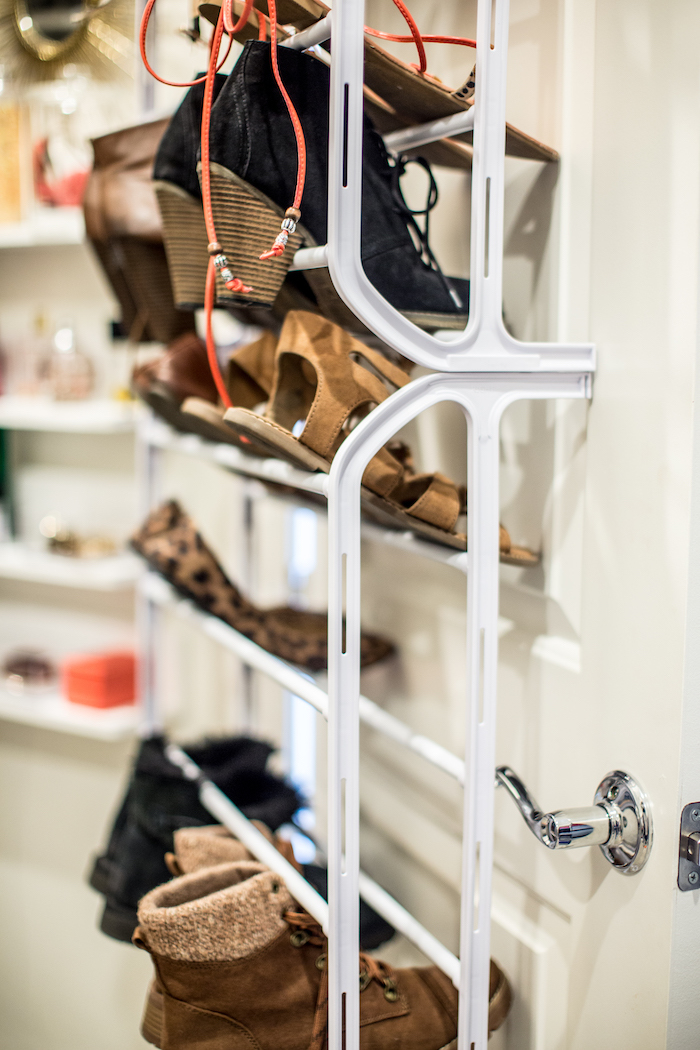 Use non-slip hangers! Velvet-lined hangers are a great solution for tops and blouses that have a tendency to slips. No catch slits are needed because these hangers from Honey-Can-Do hug your clothes just right!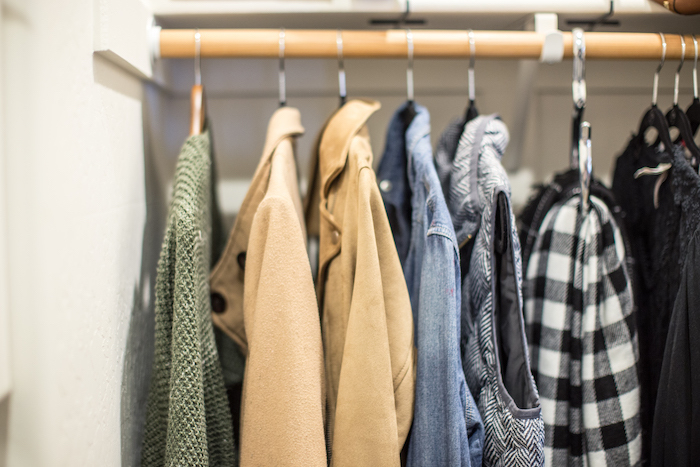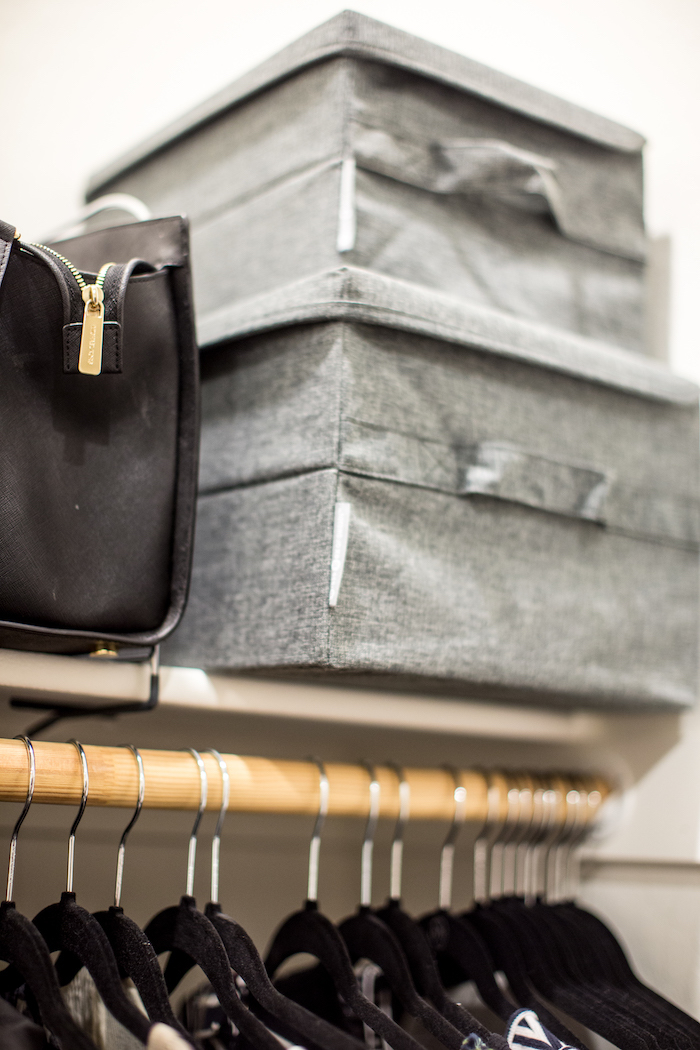 Shelf dividers like these from Spectrum Diversified are the perfect way to divide any shelves you may have in your closet. They keep loose items contained and in order. They also provide more sturdy vertical space for things like sweaters, jeans bags, boxes and scarves. I tend to store all my shorts, jeans and pants in my dresser drawers which saves me a little space in the closet!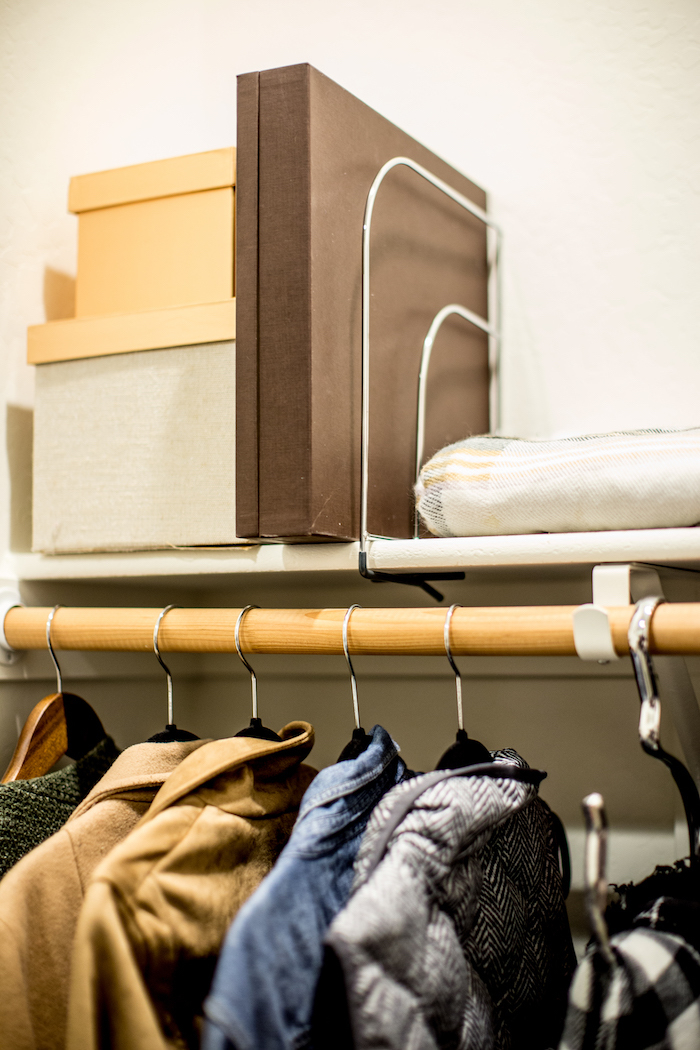 Behind the door I installed four mini shelves from Honey-Can-Do. These small shelves are great for tight spaces and add to more wall storage with easy access. You can store your jewelry and sunglasses in clear acrylic drawer organizers or even perfumes, nail polishes, or anything else you like to keep out so it's ready to be used.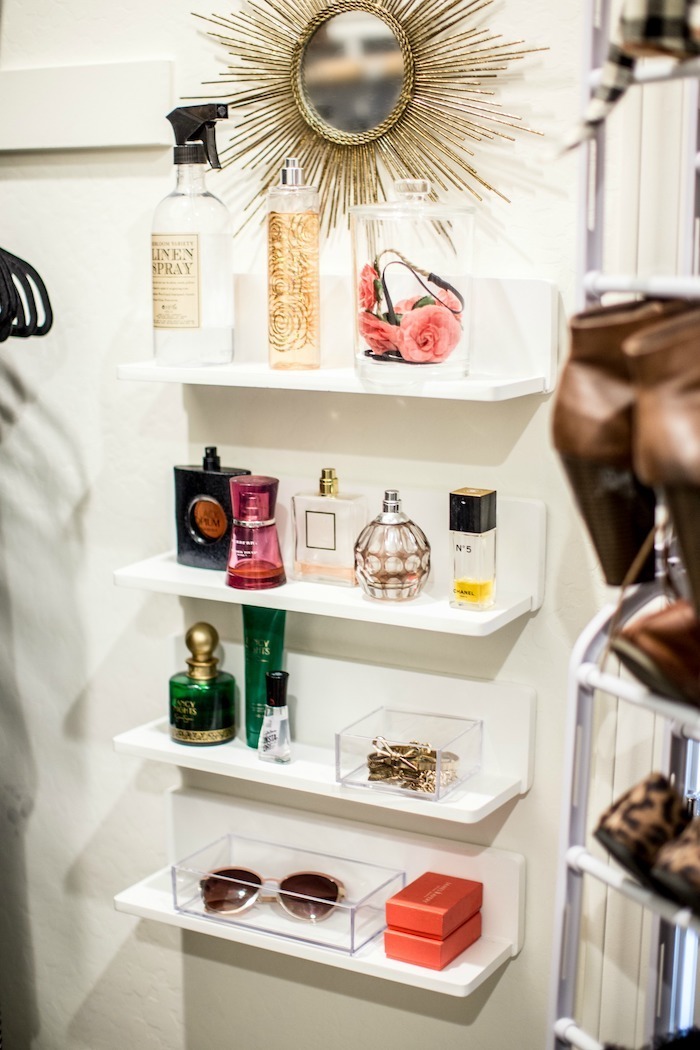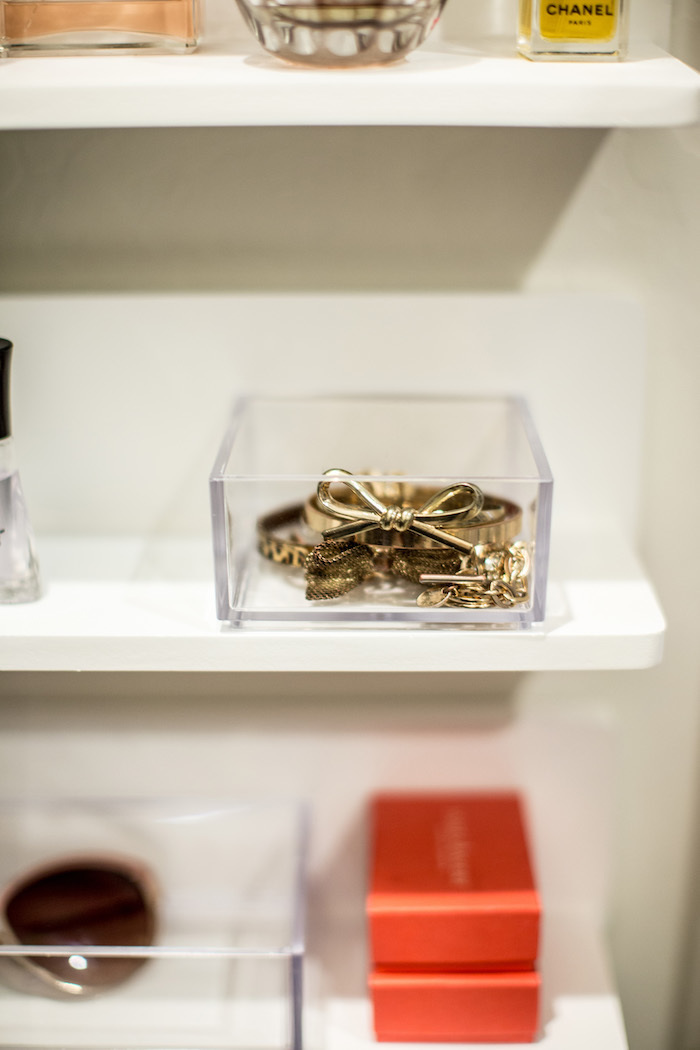 Hopefully you found a few good closet organizational tips to help you get your space working for you!